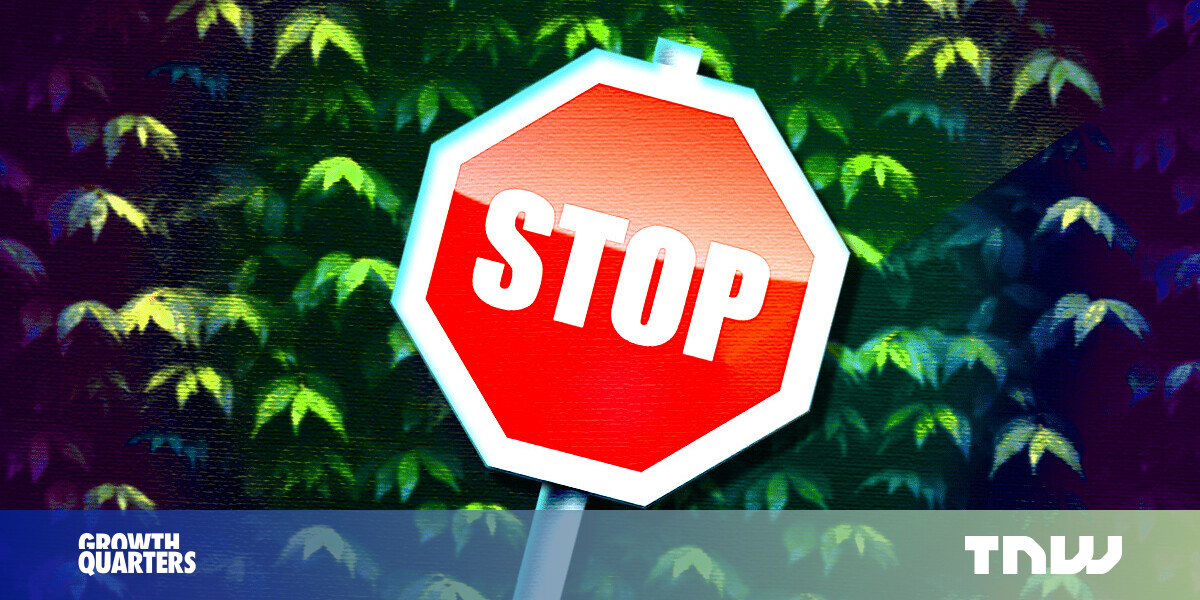 Two of the most famous characters from Lewis Carol's Through the Looking Glass are the twins, Tweedledum and Tweedledee. When Alice encounters them, they ridiculously mirror each other's actions and words.
Each brother frequently says "contrariwise" as if he's about to disagree with his counterpart, only to inadvertently say the same thing. Unfortunately, far too many companies end up with teams that look and act in much the same way.
Every organization would say they want to hire according to merit. The problem is that many people unconsciously evaluate merit in a self-validating way.
The most successful candidate will often mirror the traits and experiences of the hiring manager. This is what Kellogg School of Management professor Lauren Rivera calls "Looking Glass Merit."
[Read: Are EVs too expensive? Here are 5 common myths, debunked]
When companies hire for 'cultural fit,' and a vast majority do according to Rivera's latest research, they're doing the same thing on an organizational level. This doesn't mean companies should abandon hiring people that embody a set of core values or soft skills. However, in 2020, we shouldn't be hiring people who look and act identically. Here's why:
1. Monolithic company culture is less important during WFH
As many organizations grapple with staying remote at least through Q3 2021, the future of building company culture is in flux. This Fast Company article argues that work culture is now driven at an individual level rather than from the top-down.
The new reality for organizations is that remote work culture, like everything online, is moving towards personalization and specialization. 
Generally speaking, this means that online communities trend towards fragmentation and align around increasingly specific interests. Think of the hyper-specialized communities on Reddit such as this subreddit where people only post pictures of birds with photoshopped human arms.
In the context of remote work, this means that community building will naturally align around smaller, less generalized interests. As Britany Stewart, COO of BURST Oral Care explained in a webinar with Volition Capital, Slack channels work best if they are focused on highly specific themes. BURST has a channel dedicated to parents working from home that has fostered a small, but highly engaged subcommunity.
As organizations think about hiring for cultural fit in this context, employees no longer need to fit into a monolithic organizational culture. In fact, their diversity rather than their similarities could actually make the organization more culturally dynamic.
2. Diversity of thought reflects success
A full range of diversity and inclusion (D&I) initiatives should be at the heart of any hiring strategy. Cisco Systems has adopted what they call a 'full spectrum' diversity approach, where, in addition to racial, ethnic, and gender diversity, they also target diversity of thought and background. 
Deloitte explains that "a complex problem typically requires input from six different mental frameworks," and no one is good at all six. Teams full of different cognitive styles and personalities will not only view problems from every angle, they'll also solve them faster according to research in HBR. If you have a team of only analytical thinkers, a creative thinker might be the best possible addition.
Sometimes this can cause conflict, but unlike Tweedledum and Tweedledee who could never actually come to blows, you want to build an environment where reasonable conflict is used to pressure test ideas.
The goal shouldn't be to hire someone who will get along with your team; the goal should be to hire someone who will push your team to look at more problems in more ways. 
3. Skills-based hiring is on the rise
If you want a more equitable and productive hiring process, you need to focus on skills — especially in tech roles. This is something that's even starting to happen at the highest level of government.
A recent executive order from the White House resoundingly endorsed skill-based hiring. It reduced minimum education requirements for federal jobs, stating: "degree-based hiring is especially likely to exclude qualified candidates for jobs related to emerging technologies and those with weak connections between educational attainment and the skills or competencies required to perform them."
Malcolm Gladwell's book, David and Goliath, calls overestimating the value of an Ivy League degree "Elite Institutional Cognitive Disorder" (EICD), and Gladwell blames this disorder on many poor hiring decisions. He instead advocates for hiring on the basis of skill, arguing that performance relative to one's peers is the best predictor of success.
Grades are one method, but, increasingly, there are all sorts of online assessments that can evaluate the most relevant skills for any given position. In fact, our recent Developer Survey found that 70% of student developers make use of online competitive coding platforms to upskill themselves for the job market.
Through the looking glass
Regardless of your company culture before COVID-19, that culture is probably very different today.
This doesn't mean that organizations shouldn't continue promoting community-building activities and certain values that are unique to them. It does mean that the value of finding a Tweedledum or Tweedledee employee who simply fits in has never been less important.
Instead of trying to find someone who reflects everything you like about yourself or your company, step back through the looking glass and find someone who pushes your company culture to be different and better.
Published October 6, 2020 — 06:30 UTC
Acapela, from the founder of Dubsmash, hopes 'asynchronous meetings' can end Zoom fatigue
Acapela, a new startup co-founded by Dubsmash founder Roland Grenke, is breaking cover today in a bid to re-imagine online meetings for remote teams.
Hoping to put an end to video meeting fatigue, the product is described as an "asynchronous meeting platform," which Grenke and Acapela's other co-founder, ex-Googler Heiki Riesenkampf (who has a deep learning computer science background), believe could be the key to unlock better and more efficient collaboration. In some ways the product can be thought of as the antithesis to Zoom and Slack's real-time and attention-hogging downsides.
To launch, the Berlin-based and "remote friendly" company has raised €2.5 million in funding. The round is led by Visionaries Club with participation from various angel investors, including Christian Reber (founder of Pitch and Wunderlist) and Taavet Hinrikus (founder of TransferWise). I also understand Entrepreneur First is a backer and has assigned EF venture partner Benedict Evans to work on the problem. If you've seen the ex-Andreessen Horowitz analyst writing about a post-Zoom world lately, now you know why.
Specifically, Acapela says it will use the injection of cash to expand the core team, focusing on product, design and engineering as it continues to build out its offering.
"Our mission is to make remote teams work together more effectively by having fewer but better meetings," Grenke tells me. "With Acapela, we aim to define a new category of team collaboration that provides more structure and personality than written messages (Slack or email) and more flexibility than video conferencing (Zoom or Google Meet)".
Grenke believes some form of asynchronous meetings is the answer, where participants don't have to interact in real-time but the meeting still has an agenda, goals, a deadline and — if successfully run — actionable outcomes.
"Instead of sitting through hours of video calls on a daily basis, users can connect their calendars and select meetings they would like to discuss asynchronously," he says. "So, as an alternative to everyone being in the same call at the same time, team members contribute to conversations more flexibly over time. Like communication apps in the consumer space, Acapela allows rich media formats to be used to express your opinion with voice or video messages while integrating deeply with existing productivity tools (like GSuite, Atlassian, Asana, Trello, Notion, etc.)".
In addition, Acapela will utilise what Grenke says is the latest machine learning techniques to help automate repetitive meeting tasks as well as to summarise the contents of a meeting and any decisions taken. If made to work, that in itself could be significant.
"Initially, we are targeting high-growth tech companies which have a high willingness to try out new tools while having an increasing need for better processes as their teams grow," adds the Acapela founder. "In addition to that, they tend to have a technical global workforce across multiple time zones which makes synchronous communication much more costly. In the long run we see a great potential tapping into the space of SMEs and larger enterprises, since COVID has been a significant driver of the decentralization of work also in the more traditional industrial sectors. Those companies make up more than 90% of our European market and many of them have not switched to new communication tools yet".
9 Zurich-area investors on Switzerland's 2020 startup outlook
European entrepreneurs who want to launch startups could do worse than Switzerland.
In a report analyzing Europe's general economic health, cost of doing business, business environment and labor force quality, analysts looked for highly educated populations, strong economies, healthy business environments and relatively low costs for conducting business. Switzerland ended up ranking third out of 31 European nations, according to Nimblefins. (Germany and the UK came out first and second, respectively).
According to official estimates, the number of new Swiss startups has skyrocketed by 700% since 1996. Zurich tends to take the lion's share, as the city's embrace of startups has jump-started development, although Geneva and Lausanne are also hotspots.
As well as traditional software engineering startups, Switzerland's largest city boasts a startup culture that emphasizes life sciences, mechanical engineering and robotics. Compared to other European countries, Switzerland has a low regulatory burden and a well-educated, highly qualified workforce. Google's largest R&D center outside of the United States is in Zurich.
But it's also one of the more expensive places to start a business, due to its high cost of living, salary expectations and relatively small labor market. Native startups will need 25,000 Swiss Francs to open an LLC and 50,000 more to incorporate. While they can withdraw those funds from the business the next day, local founders must still secure decent backing to even begin the work.
This means Switzerland has gained a reputation as a place to startup — and a place to relocate, which is something quite different. It's one reason why the region is home to many fintech businesses born elsewhere that need proximity to a large banking ecosystem, as well as the blockchain/crypto crowd, which have found a highly amenable regulatory environment in Zug, right next door to Zurich. Zurich/Zug's "Crypto Valley" is a global blockchain hotspot and is home to, among others, the Ethereum Foundation.
Lawyers and accountants tend to err on the conservative side, leading to a low failure rate of businesses but less "moonshot innovation," shall we say.
But in recent years, corporate docs are being drawn up in English to facilitate communication both inside Switzerland's various language regions and foreign capital, and investment documentation is modeled after the U.S.
Ten years ago startups were unusual. Today, pitch competitions, incubators, accelerators, VCs and angel groups proliferate.
The country's Federal Commission for Technology and Innovation (KTI) supports CTI-Startup and CTI-Invest, providing startups with investment and support. Venture Kick was launched in 2007 with the vision to double the number of spin-offs from Swiss universities and draws from a jury of more than 150 leading startup experts in Switzerland. It grants up to CHF 130,000 per company. Fundraising platforms such as Investiere have boosted the angel community support of early funding rounds.
Swiss companies, like almost all European companies, tend to raise lower early-stage rounds than U.S. ones. A CHF 1-2 million Series A or a CHF 5 million Series B investment is common. This has meant smaller exits, and thus less development for the ecosystem.
These are the investors we interviewed:
Jasmin Heimann, partner, Ringier Digital Ventures
What trends are you most excited about investing in, generally?
Consumer-facing startups with first revenues.
What's your latest, most exciting investment?
AirConsole — a cloud-gaming platform where you don't need a console and can play with all your friends and family.
Are there startups that you wish you would see in the industry but don't? What are some overlooked opportunities right now?
I really wish that the business case for social and ecological startups will finally be proven (kind of like Oatly showed with the Blackstone investment). I also think that femtech is a hyped category but funding as well as renown exits are still missing.
What are you looking for in your next investment, in general?
I am looking for easy, scalable solutions with a great team.
Which areas are either oversaturated or would be too hard to compete in at this point for a new startup? What other types of products/services are you wary or concerned about?
I think the whole scooter/mobility space is super hyped but also super capital intensive so I think to compete in this market at this stage is hard. I also think that the whole edtech space is an important area of investment, but there are already quite a lot of players and it oftentimes requires cooperation with governments and schools, which makes it much more difficult to operate in. Lastly, I don't get why people still start fitness startups as I feel like the market has reached its limits.
How much are you focused on investing in your local ecosystem versus other startup hubs (or everywhere) in general? More than 50%? Less?
Switzerland makes — maximum — half of our investments. We are also interested in Germany and Austria as well as the Nordics.
Which industries in your city and region seem well-positioned to thrive, or not, long term? What are companies you are excited about (your portfolio or not), which founders?
Zurich and Lausanne are for sure the most exciting cities, just because they host great engineering universities. Berne is still lagging behind but I am hoping to see some more startups emerging from there, especially in the medtech industry.
How should investors in other cities think about the overall investment climate and opportunities in your city?
Overall, Switzerland is a great market for a startup to be in — although small, buying power is huge! So investors should always keep this in mind when thinking about coming to Switzerland. The startup scene is pretty small and well connected, so it helps to get access through somebody already familiar with the space. Unfortunately for us, typical B2C cases are rather scarce.
Do you expect to see a surge in more founders coming from geographies outside major cities in the years to come, with startup hubs losing people due to the pandemic and lingering concerns, plus the attraction of remote work?
I think it is hard to make any kind of predictions. But on the one hand, I could see this happening. On the other hand, I also think that the magic of cities is that there are serendipity moments where you can find your co-founder at a random networking dinner or come across an idea for a new venture while talking to a stranger. These moments will most likely be much harder to encounter now and in the next couple of months.
Which industry segments that you invest in look weaker or more exposed to potential shifts in consumer and business behavior because of COVID-19? What are the opportunities startups may be able to tap into during these unprecedented times?
I think travel is a big question mark still. The same goes for luxury goods, as people are more worried about the economic situation they are in. On the other hand, remote work has seen a surge in investments. Also sustainability will hopefully be put back on the agenda.
How has COVID-19 impacted your investment strategy? What are the biggest worries of the founders in your portfolio? What is your advice to startups in your portfolio right now?
Not much. I think we allocated a bit more for the existing portfolio but otherwise we continue to look at and discuss the best cases. The biggest worries are the uncertainties about [what] the future might look like and the related planning. We tell them to first and foremost secure cash flow.
Are you seeing "green shoots" regarding revenue growth, retention or other momentum in your portfolio as they adapt to the pandemic?
Totally! Some portfolio companies have really profited from the crisis, especially our subscription-based models that offer a variety of different options to spend time at home. The challenge now is to keep up the momentum after the lockdown.
What is a moment that has given you hope in the last month or so? This can be professional, personal or a mix of the two.
What gives me hope is to see that people find ways to still work together — the amount of online events, office hours, etc. is incredible. I see the pandemic also as a big opportunity to make changes in the way we worked and the way things were without ever questioning them.
Katrin Siebenbuerger Hacki, founder, Medows
Jony Ive is bringing his design talents to… Airbnb
I'm not going to pretend it makes obvious sense, but famed former Apple designer Jony Ive will soon be working for Airbnb. Yes, the company that primarily makes it easy for you to rent someone else's home needs design help, and they're going to the man best known for turning consumer tech on its head — as well as the occasional all-diamond diamond ring, a Christmas tree that is actually just a tree, and a magazine cover with no content.
So if you've been been put off renting one of Airbnb's recently introduced, exorbitantly priced Luxe accommodations because they have too many furnishings, perhaps this is just the ticket? Dude loves minimalism.
Airbnb is calling the deal a "special collaboration" as well as a "multi-year relationship to design the next generation of Airbnb products and services," and that Ive will help develop Airbnb's internal design team as well — which has apparently undergone some turmoil. The Information is reporting three senior designers have recently left the team and design chief Alex Schleifer has been moved to a part-time role.
Ive and Airbnb CEO Brian Chesky have apparently been friends for years, with Ive going so far as to pen a 2015 mini-profile of the Airbnb chief for Time Magazine, praising the company's website design.
Maybe he can fix the company's unfortunately shaped logo.
Ive still counts Apple as a client, by the way, even though he left last November. We had quite a few thoughts at the time: