Chinese Americans are waiting nervously to hear whether the Trump administration's efforts to ban the app WeChat in the US will be successful.
Donald Trump issued an executive order on August 6 placing the Chinese-owned app in the firing line, claiming it was a "threat" to US national security. The order propelled the US Department of Commerce into action to propose banning WeChat from US app stores and prohibit money transfers using the app. This move was met with dismay by many Chinese Americans, who rely on the app as a source of both news and connection with family and friends in China.
On September 20, a few days before the executive order was due to take effect, a federal judge put a preliminary injunction on the ban, bringing temporary relief to the Chinese diaspora. But the Trump administration has since lodged an appeal, indicating a determination to pursue the ban and leaving WeChat users in America uncertain of the app's future.
Multiple apps in one
WeChat, like the video-sharing app TikTok, has been caught up in mounting trade tensions and a growing geopolitical rivalry between the US and China. The ownership of data and the digital technology companies behind popular apps has taken center stage.
While Tiktok has a strong presence in the US, with an estimated user base of 100 million, WeChat use is more highly concentrated in the Chinese American community, with an average US monthly user-base of 19 million active daily users. However, WeChat is a behemoth in the global app market, with more than 1.2 billion monthly active users in the second quarter of 2020.
[Read: The US is banning TikTok and WeChat — but the benefits won't outweigh the costs]
WeChat's multifunctionality makes it difficult to characterize in terms of platforms familiar to a western audience. This single app offers text, voice, and video communication among different types of social networks, games, QR code scanning, taxi-hailing, mobile commerce , and phone payment functionality.
Its core function, qun, is similar to WhatsApp – allowing users to create a group of up to 500 members, send text, voice, photo, and video messages to the group and organize group calls. Pengyouquan (similar to Facebook posts) enables users to share updates, while Gongzhonghao (official accounts) is similar to Twitter, allowing individuals, government, media, and enterprises to set up official accounts and feeds. The app's commercial functionality also makes it similar to apps such as Apple Pay and Paypal.
With this combined massive user-base and range of functionality, WeChat is a central feature of daily life in China. It's one of the relatively few apps that is available both within and outside of China – representing a vital link for the Chinese diaspora to friends, family, and news from home.
WeChat and guanxi

In our research on WeChat use by Chinese citizens living in the UK, it was clear how central the app was to their daily lives. Our participants discussed using WeChat "every minute" and told us that: "Checking updates on WeChat is the first thing I do in the morning and the last thing I do before going to bed in the evening." Research from Australia shows the app is being used in similar ways there too.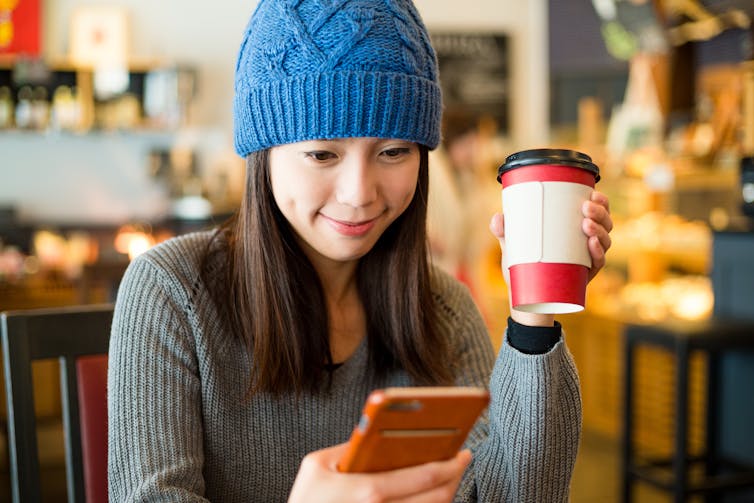 In political terms, WeChat serves a rather subtle function. On one hand, it can be an effective way to raise awareness and mobilize on issues that affect people's lives. On the other, the platform is steeped in well-founded fears around censorship and monitoring, which can inhibit discussions that challenge authority.
It's also space where an emphasis is put on pragmatism – and where social ties, or guanxi in the Chinese context, are constructed. Guanxi refers to a range of socio-cultural components such as trustworthiness, reputation, reciprocity, and obligation that can make or break people's standing in Chinese society. Guanxi provides a way for people to cultivate social relations and exchange favors with others – and WeChat provides the only platform for many Chinese people to maintain such social relations overseas.
Legal fight
Resistance to the executive order banning WeChat was quickly taken up by five Chinese American lawyers, who established the US WeChat Users' Alliance (USWUA). It was this group that initiated the legal challenge to the executive order on the grounds that WeChat is not only an essential network for Chinese Americans to run businesses and engage in diaspora community life but also the only means for Chinese Americans to remain connected to family and friends in China.
Michael Bien, who represents the USWUA, has argued that the proposed ban violates the constitutional rights of Chinese Americans as "an insular group that has historically been a minority that's been subject to discrimination in the US, by law or by practice."
The legal action was taken because the ban threatens the essential communication lifeline within the community. As USWUA states on its official website: the American Chinese community has never caused trouble in the US. While it's unlikely there will be widespread protests if WeChat is eventually banned, doing so will cut off a vital communication tool for this community.

This article is republished from The Conversation by Yan Wu, Associate Professor in Media and Communications, Swansea University and Matt Wall, Associate Professor, Political and Cultural Studies , Swansea University under a Creative Commons license. Read the original article.
The Apple Watch Series 6 Is Already $20 Off
Best Tech Deals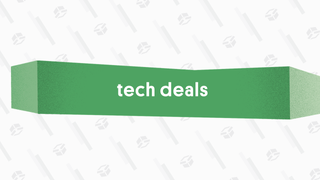 Best Tech Deals
The best tech deals from around the web, updated daily.
Apple Watch Series 6 (44mm) | $415 | Amazon
Apple Watch Series 6 (40mm) | $385 | Amazon
It's only been out a week since launch and we're already seeing discounts on the Apple Watch Series 6. Amazon has some 40mm models down to $375, while the 44mm falls to $415, both about $20 off and shipping anywhere between 1-4 weeks out.
The Apple Watch Series 6 runs laps around the competition as far as technology is confirmed. It features everything you love about the Series 5 watch like an ECG heart rate sensor, and also adds new tricks like a blood oxygen sensor and an always-on altimeter, making it more ideal than ever for fitness buffs.
G/O Media may get a commission
---
Source
Samsung thinks its new 85-inch Interactive Display is the digital whiteboard for the COVID-19 classroom
Samsung would like you to believe its new 85-inch Interactive Display can bridge the gap between students in the classroom and students studying at home, now that blended-learning is the new normal across the country. In reality, it's just a slightly bigger digital whiteboard — but assuming it doesn't cost too much, the tweaked vision does sound intriguing.
Now that COVID-19 has swept the country, some students are huddling around tiny Chromebook screens at home while others stay in class, and Samsung's internet-connected digital whiteboard promises to let students and teachers collaborate with each other, whether they're in that classroom drawing on the board or adding to it in real-time from their laptop at home. The goal here isn't to necessarily connect everyone better – they've had a few months to get a handle on that over Zoom – but rather to let the kind of collaboration that can happen when everyone's together, happen while students are apart.
While the Interactive Display is mostly just a larger version of Samsung's existing Flip 2 digital whiteboards, the 85-inch size means it's as large as an actual school whiteboard (though it weighs far more at 164 pounds). Compared to the previous 55- and 65-inch models, more students could theoretically use the board at once. Samsung imagines the display primarily mounted in a classroom where they can use its 4K touchscreen and support for four pens (it comes with two) to write and draw; it supports up to 20 fingers (and pen tips) simultaneously. Teachers might be able to hook up multiple computers or other video sources to the display, too, with two HDMI 2.0 ports compared to the one on the Flip 2.
But before you petition your school for one, it's worth mentioning that the device has no announced price. The 65-inch Flip 2 comes in at $2,599.00, and Samsung's 85-inch TVs start at $1,799.99, so perhaps the Interactive Display won't cost too much more than those? Still, most schools are even more constrained during the pandemic than they would be normally, and this screen doesn't even come bundled with some of the education software Samsung is advertising. I think it would be great for these to be used in schools, but to me, Samsung's framing for the Interactive Display sounds a little more opportunistic than realistic.
How to enable dark mode on all of your essential apps
Welcome to TNW Basics, a collection of tips, guides, and advice on how to easily get the most out of your gadgets, apps, and other stuff.
Ah, dark mode — the charcoal gray color palette associated with night time and eyeball-saving. It's not without its detractors, not even among my own colleagues. But there are plenty of people, including me, who can't get enough of the dusty-colored theme. Luckily dark mode is available on just about every device and app — so we'll walk you through how to make your digital life just a little bit darker.
Note that we're going to show you how to enable dark mode on several of the most essential apps and services — there isn't enough time or space on our servers to show you how to enable dark mode everywhere, as it's a very omnipresent theme. But these will make a good starting point.
Social media
Most social media apps have added dark mode to make late-night browsing easier. Facebook, of all sites, is one of the latecomers. It only added dark mode with the latest redesign, which you can read about here. The dark mode toggle is in the main drop-down menu of the site. While Instagram doesn't have an in-app dark mode option, it syncs to your phone's dark mode — you can read about how that works here.
Twitter has a similar setting to Instagram, in that you can sync its color palette with the system settings — meaning, if your phone is already in dark mode, it'll go dark automatically. You can also manually set it to dark mode by going to the settings, and looking for the dark mode toggle under "Display and Sound. You can read more about the options here.
Messenger originally only had dark mode via an emoji-based Easter egg, but it has since joined the bandwagon for real. In order to switch on dark mode, you just have to tap your profile picture and the toggle is right there at the top of the options. You can read more about it here.
Workplace apps
It's not just social media that wants to spare your eyes. Several of your favorite workplace apps have also added dark mode settings, so even your work computer can look as sooty as a fireplace. For starters, Slack now has a dark mode available on its iOS and Android apps (which you can read about here) as well as its desktop client (which you can read about here).
WhatsApp has also added dark mode to its web and mobile version, albeit at different times. You can read about how to enable dark mode on the web client here, and on Android here. As with other apps mentioned here, WhatsApp will automatically go into dark mode on iOS when iOS itself is set to dark mode.
Google has also added dark mode to its Docs, Sheets, and Slides on Android, which you can read abut here. Also, it's not a workplace app per se, but Google Play also has dark mode — in order to switch it on, you just need to go to the app settings and look for the Theme menu. You can read about it here.
Operating systems
Just like all of the above, the different operating systems for phones offer dark modes for you to turn on at night to make browsing or working easier on your eyes. Apple added dark mode to iOS 13, and as mentioned, turning it on will kick most apps into dark mode if it's available. You can read about how to turn it on here. Similarly, Android introduced a Dark theme in the Android 10 update, which you can find in the Display settings.
If you want some variety, Windows 10 also has a light mode in addition to dark — you can find both in the personalization settings. You can read more about it here.
And that's it! While this won't necessarily make your whole life an obsidian paradise, it'll at least put dark mode on all of your favorite apps. Good luck!