15 researchers propose a new standard for advertising disclosures
Dear Mr. Zuckerberg, Mr. Dorsey, Mr. Pichai and Mr. Spiegel: We need universal digital ad transparency now!
The negative social impacts of discriminatory ad targeting and delivery are well-known, as are the social costs of disinformation and exploitative ad content. The prevalence of these harms has been demonstrated repeatedly by our research. At the same time, the vast majority of digital advertisers are responsible actors who are only seeking to connect with their customers and grow their businesses.
Many advertising platforms acknowledge the seriousness of the problems with digital ads, but they have taken different approaches to confronting those problems. While we believe that platforms need to continue to strengthen their vetting procedures for advertisers and ads, it is clear that this is not a problem advertising platforms can solve by themselves, as they themselves acknowledge. The vetting being done by the platforms alone is not working; public transparency of all ads, including ad spend and targeting information, is needed so that advertisers can be held accountable when they mislead or manipulate users.
Our research has shown:
Advertising platform system design allows advertisers to discriminate against users based on their gender, race and other sensitive attributes.
Platform ad delivery optimization can be discriminatory, regardless of whether advertisers attempt to set inclusive ad audience preferences.
Ad delivery algorithms may be causing polarization and make it difficult for political campaigns to reach voters with diverse political views.
Sponsors spent more than $1.3 billion dollars on digital political ads, yet disclosure is vastly inadequate. Current voluntary archives do not prevent intentional or accidental deception of users.
While it doesn't take the place of strong policies and rigorous enforcement, we believe transparency of ad content, targeting and delivery can effectively mitigate many of the potential harms of digital ads. Many of the largest advertising platforms agree; Facebook, Google, Twitter and Snapchat all have some form of an ad archive. The problem is that many of these archives are incomplete, poorly implemented, hard to access by researchers and have very different formats and modes of access. We propose a new standard for universal ad disclosure that should be met by every platform that publishes digital ads. If all platforms commit to the universal ad transparency standard we propose, it will mean a level playing field for platforms and advertisers, data for researchers and a safer internet for everyone.
The public deserves full transparency of all digital advertising. We want to acknowledge that what we propose will be a major undertaking for platforms and advertisers. However, we believe that the social harms currently being borne by users everywhere vastly outweigh the burden universal ad transparency would place on ad platforms and advertisers. Users deserve real transparency about all ads they are bombarded with every day. We have created a detailed description of what data should be made transparent that you can find here.
We researchers stand ready to do our part. The time for universal ad transparency is now.
Signed by:
Jason Chuang, Mozilla
Kate Dommett, University of Sheffield
Laura Edelson, New York University
Erika Franklin Fowler, Wesleyan University
Michael Franz, Bowdoin College
Archon Fung, Harvard University
Sheila Krumholz, Center for Responsive Politics
Ben Lyons, University of Utah
Gregory Martin, Stanford University
Brendan Nyhan, Dartmouth College
Nate Persily, Stanford University
Travis Ridout, Washington State University
Kathleen Searles, Louisiana State University
Rebekah Tromble, George Washington University
Abby Wood, University of Southern California
The Apple Watch Series 6 Is Already $20 Off
Best Tech Deals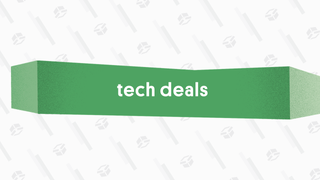 Best Tech Deals
The best tech deals from around the web, updated daily.
Apple Watch Series 6 (44mm) | $415 | Amazon
Apple Watch Series 6 (40mm) | $385 | Amazon
It's only been out a week since launch and we're already seeing discounts on the Apple Watch Series 6. Amazon has some 40mm models down to $375, while the 44mm falls to $415, both about $20 off and shipping anywhere between 1-4 weeks out.
The Apple Watch Series 6 runs laps around the competition as far as technology is confirmed. It features everything you love about the Series 5 watch like an ECG heart rate sensor, and also adds new tricks like a blood oxygen sensor and an always-on altimeter, making it more ideal than ever for fitness buffs.
G/O Media may get a commission
---
Source
Samsung thinks its new 85-inch Interactive Display is the digital whiteboard for the COVID-19 classroom
Samsung would like you to believe its new 85-inch Interactive Display can bridge the gap between students in the classroom and students studying at home, now that blended-learning is the new normal across the country. In reality, it's just a slightly bigger digital whiteboard — but assuming it doesn't cost too much, the tweaked vision does sound intriguing.
Now that COVID-19 has swept the country, some students are huddling around tiny Chromebook screens at home while others stay in class, and Samsung's internet-connected digital whiteboard promises to let students and teachers collaborate with each other, whether they're in that classroom drawing on the board or adding to it in real-time from their laptop at home. The goal here isn't to necessarily connect everyone better – they've had a few months to get a handle on that over Zoom – but rather to let the kind of collaboration that can happen when everyone's together, happen while students are apart.
While the Interactive Display is mostly just a larger version of Samsung's existing Flip 2 digital whiteboards, the 85-inch size means it's as large as an actual school whiteboard (though it weighs far more at 164 pounds). Compared to the previous 55- and 65-inch models, more students could theoretically use the board at once. Samsung imagines the display primarily mounted in a classroom where they can use its 4K touchscreen and support for four pens (it comes with two) to write and draw; it supports up to 20 fingers (and pen tips) simultaneously. Teachers might be able to hook up multiple computers or other video sources to the display, too, with two HDMI 2.0 ports compared to the one on the Flip 2.
But before you petition your school for one, it's worth mentioning that the device has no announced price. The 65-inch Flip 2 comes in at $2,599.00, and Samsung's 85-inch TVs start at $1,799.99, so perhaps the Interactive Display won't cost too much more than those? Still, most schools are even more constrained during the pandemic than they would be normally, and this screen doesn't even come bundled with some of the education software Samsung is advertising. I think it would be great for these to be used in schools, but to me, Samsung's framing for the Interactive Display sounds a little more opportunistic than realistic.
How to enable dark mode on all of your essential apps
Welcome to TNW Basics, a collection of tips, guides, and advice on how to easily get the most out of your gadgets, apps, and other stuff.
Ah, dark mode — the charcoal gray color palette associated with night time and eyeball-saving. It's not without its detractors, not even among my own colleagues. But there are plenty of people, including me, who can't get enough of the dusty-colored theme. Luckily dark mode is available on just about every device and app — so we'll walk you through how to make your digital life just a little bit darker.
Note that we're going to show you how to enable dark mode on several of the most essential apps and services — there isn't enough time or space on our servers to show you how to enable dark mode everywhere, as it's a very omnipresent theme. But these will make a good starting point.
Social media
Most social media apps have added dark mode to make late-night browsing easier. Facebook, of all sites, is one of the latecomers. It only added dark mode with the latest redesign, which you can read about here. The dark mode toggle is in the main drop-down menu of the site. While Instagram doesn't have an in-app dark mode option, it syncs to your phone's dark mode — you can read about how that works here.
Twitter has a similar setting to Instagram, in that you can sync its color palette with the system settings — meaning, if your phone is already in dark mode, it'll go dark automatically. You can also manually set it to dark mode by going to the settings, and looking for the dark mode toggle under "Display and Sound. You can read more about the options here.
Messenger originally only had dark mode via an emoji-based Easter egg, but it has since joined the bandwagon for real. In order to switch on dark mode, you just have to tap your profile picture and the toggle is right there at the top of the options. You can read more about it here.
Workplace apps
It's not just social media that wants to spare your eyes. Several of your favorite workplace apps have also added dark mode settings, so even your work computer can look as sooty as a fireplace. For starters, Slack now has a dark mode available on its iOS and Android apps (which you can read about here) as well as its desktop client (which you can read about here).
WhatsApp has also added dark mode to its web and mobile version, albeit at different times. You can read about how to enable dark mode on the web client here, and on Android here. As with other apps mentioned here, WhatsApp will automatically go into dark mode on iOS when iOS itself is set to dark mode.
Google has also added dark mode to its Docs, Sheets, and Slides on Android, which you can read abut here. Also, it's not a workplace app per se, but Google Play also has dark mode — in order to switch it on, you just need to go to the app settings and look for the Theme menu. You can read about it here.
Operating systems
Just like all of the above, the different operating systems for phones offer dark modes for you to turn on at night to make browsing or working easier on your eyes. Apple added dark mode to iOS 13, and as mentioned, turning it on will kick most apps into dark mode if it's available. You can read about how to turn it on here. Similarly, Android introduced a Dark theme in the Android 10 update, which you can find in the Display settings.
If you want some variety, Windows 10 also has a light mode in addition to dark — you can find both in the personalization settings. You can read more about it here.
And that's it! While this won't necessarily make your whole life an obsidian paradise, it'll at least put dark mode on all of your favorite apps. Good luck!