Trump's doctors said on Sunday that he could be released as early as Monday, amid conflicting messaging on his health.
White House Press Secretary Kayleigh McEnany announced on Monday she tested positive for coronavirus.
Donald Trump's chief of staff said that updates on the president leaving the hospital, where he is being treated for COVID-19, will come later on Monday.
Joe Biden campaigns in Florida, a state key to a Trump victory.
Early voting begins in California, Iowa, Maine, Montana and Nebraska.
After the death of Justice Ruth Bader Ginsburg, the Supreme Court begins its 2020-2021 term with 29 days until the election on November 3.
Hello and welcome to Al Jazeera's continuing coverage of the US elections. This is Joseph Stepansky.
Monday, October 5:
11:30 ET – White House press secretary tests positive
White House press secretary Kayleigh McEnany has said she has tested positive for COVID-19, days after Trump was diagnosed.
McEnany joins a growing number of people in Trump's orbit to test positive for the coronavirus, including his campaign manager and several Republican Senators.
10:00 ET – Chief of staff: Trump 'optimistic' he will be released Monday
Mark Meadows, United States President Donald Trump's chief of staff, told the Fox News channel on Monday that Trump was "optimistic" he could be released from the hospital on Monday.
"This is an important day as the president continues to improve and is ready to get back to a normal work schedule," Meadows told Fox News on Monday morning.
He said determining whether Trump would leave the hospital will not happen until later in the day after the president is evaluated by his medical team.
The still-infectious president surprised supporters who had gathered outside the hospital on Sunday, driving by in a black SUV with the windows rolled up.
The trip was criticised by medical experts for potentially putting Secret Service agents and other personnel at risk.
09:30 ET – Biden heads to Florida
Democratic presidential candidate Joe Biden will campaign on Monday in Florida, a state that is considered key to any path to victory for Trump.
Biden has received a boost from former New York City Mayor Mike Bloomberg, who has reportedly pumped $100 million to help Biden in the state. Nevertheless, polls have indicated a softening of support from Latino voters.
Biden will campaign in Miami and Boca Raton in a state considered the presidential election's true bellwether.
Read more here about the largest battleground state in the US.
09:00 ET – Trump awake and tweeting in all caps
Trump was busy on Twitter early Monday, showing more activity on his favourite social media site than in previous days after he announced he had contracted the coronavirus.
Details on Trump's health status remain murky, with contradictory messages coming from his doctors and the White House on Saturday.
On Sunday, it was revealed that Trump had been given oxygen at least once, on Friday, when his blood-oxygen levels dipped. He was then given dexamethasone on Saturday after a second dip.
The use of the steroid has led outside medical experts to suggest that Trump's condition may be more serious than is being revealed, despite the president's doctors saying on Sunday that he could be released as early as Monday.
SAVE OUR SECOND AMENDMENT. VOTE!

— Donald J. Trump (@realDonaldTrump) October 5, 2020
_______________________________________________________________
Read all the updates from Sunday, (October 4) here.
Twitter and Facebook bosses ordered to testify by GOP senators
The GOP push against Facebook and Twitter accelerated on Thursday after Republican senators threatened the CEOs of the social media companies with subpoenas to force them to address accusations of censorship in the closing weeks of the presidential campaign.
With Democrats boycotting the hearing, the Republican-controlled Senate Judiciary Committee voted to authorise the legal orders if Facebook's Mark Zuckerberg and Twitter's Jack Dorsey did not agree to testify voluntarily.
The committee wants to hear from them about "the suppression and/or censorship of two news articles from the New York Post," according to the subpoena document. Senators also want information from the executives about their companies' policies for moderating content "that may interfere" with federal elections.
A Facebook spokesperson declined to comment. Twitter representatives did not immediately respond to a request for comment.
Facebook and Twitter acted last week to limit the online dissemination and sharing of an unverified political story from the conservative-leaning New York Post that targeted Democratic presidential nominee Joe Biden. The story, which other publications have not confirmed, cited unverified emails from Biden's son Hunter that were reportedly disclosed by President Donald Trump's allies.
One email purported to show a top adviser for Burisma, the Ukraine gas company where Hunter Biden held a board seat, thanking Biden for giving him an opportunity to meet the elder Biden, who was vice president at the time.
Trump's campaign seized on the report, though the account raised more questions than answers, including whether emails at the centre of the story were hacked or fabricated.
It was the first time in recent memory that the two social media platforms enforced rules against misinformation on a story from a mainstream media publication.
With the November 3 election looming, Facebook and Twitter have scrambled to stem the tide of material seen as potentially inciting violence and spreading disinformation and baseless conspiracy theories. Facebook has expanded its restrictions on political advertising, including new bans on messages claiming widespread voter fraud.
Trump has raised the prospect of mass fraud in the vote-by-mail process.
The companies also have wrestled with how strongly they should intervene in speech on their platforms.
With Trump leading the way, conservatives have stepped up their claims that Facebook, Twitter and Google, which owns YouTube, are biased, charging without evidence that Silicon Valley's social media platforms are deliberately suppressing conservative views.
The Justice Department has asked Congress to roll back long-held legal protections for online platforms. The proposed changes would strip some of the bedrock protections that have generally shielded the companies from legal responsibility for what people post on their platforms.
Trump signed an executive order this year challenging the protections from lawsuits under a 1996 telecommunications law that has served as the foundation for unfettered speech on the internet.
The Senate Commerce, Science and Transportation Committee, on a bipartisan vote, recently authorised subpoenas for Zuckerberg, Dorsey and Google CEO Sundar Pichai. The three have agreed to testify for a hearing planned for next week.
Democrats have focused their criticism of social media mainly on hate speech, misinformation and other content that they say can incite violence or keep people from voting. They have criticised the CEOs for failing to police content, focusing on the platforms' role in hate crimes and the rise of white nationalism in the US.
In 2017, following deadly violence in Charlottesville, Virginia, tech giants began banning hardline groups and individuals espousing white supremacist views and support for violence. Facebook extended the ban to white nationalists.
From both political parties, the companies have come under increasing scrutiny in Washington and from state attorney-generals over issues of competition, consumer privacy and hate speech.
On Tuesday, the Justice Department filed a landmark antitrust case against Google, accusing it of abusing its dominance in online search and advertising to boost profits. It was the government's most significant attempt to protect competition since a groundbreaking case against Microsoft more than 20 years ago.
Facebook, Amazon and Apple also have been targets of antitrust investigations by the Justice Department and the Federal Trade Commission.
The best under-$20 skin care on Amazon, according to derms
(CNN) —  
Unlike fashion, the beauty industry relies on a mix of marketing, trends and actual science to keep you looking your best. And while it can feel really luxurious to drop a lot of money on a fancy skin care product in the name of self-care, sometimes the best product for the job isn't the one with the highest price tag.
"It's not necessary to spend a lot of money on skin care products," confirms Dr. Elyse M. Love, who notes that most dermatologists use drugstore products in their own skin care routines. Still, the reasons behind triple-digit costs vary widely: "Sometimes it's because an ingredient is difficult to formulate, sometimes it's because the product has undergone thorough clinical testing, sometimes it's because the product delivers an active ingredient with less irritation — and sometimes it's purely marketing."
We're all for treating yourself, but it helps to know when you might need to drop some serious cash on a product and when the more affordable option will work just as well. "Certain ingredients like botanical extracts and antioxidants like vitamin C tend to cost more, which is why many products containing these ingredients are more expensive," says Dr. Joshua Zeichner, director of cosmetic and clinical research at Mount Sinai Hospital's Department of Dermatology. He regularly recommends brands like Aquaphor and Cetaphil, which he says are staple brands for many dermatologists. "There are many products available right at your local drugstore, which may work as well if not better than competitors', that cost double the amount," he says.
Ahead, check out the affordable, under-$20 skin care products that dermatologists recommend by name.
Neutrogena Pore Refining Toner With Witch Hazel ($6.54, originally $10.51; amazon.com)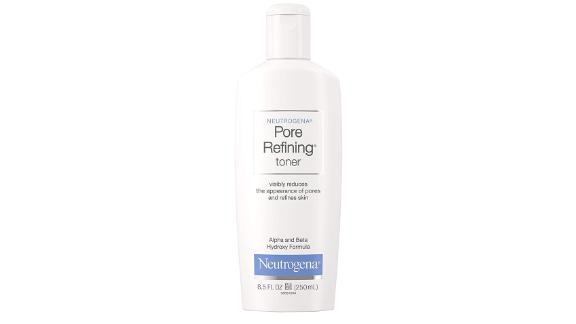 "This toner combines glycolic and salicylic acids to help remove dirt, oil and dead cells from the surface of the skin to brighten the complexion and minimize the appearance of pores," says Zeichner.
Neutrogena Hydro Boost Gentle Cleansing Gel ($7.64; amazon.com)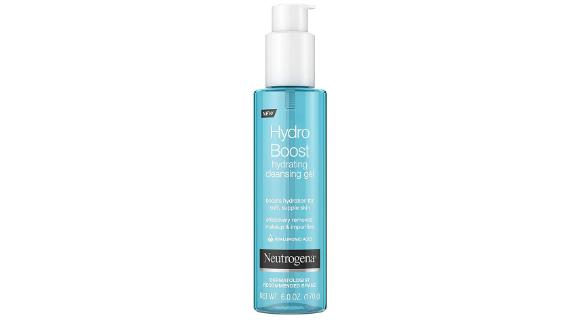 "My favorite cleanser for winter is the Neutrogena Hydroboost Cleansing Gel," says Love. "It provides adequate cleansing without stripping the skin."
Aveeno Oat Face Mask With Soothing Pumpkin Seed Extract ($7.48; amazon.com)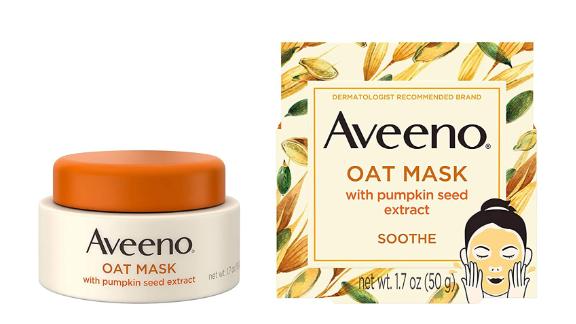 "Aveeno's Oat and Pumpkin Mask is a great option to hydrate and protect inflamed skin," says Zeichner. "Colloidal oatmeal has anti-inflammatory properties, while pumpkin seed oil is rich in emollient oils to soothe the skin."
L'Oréal Paris Derm Intensives Vitamin C Serum ($21.20, originally $23.99; mazon.com)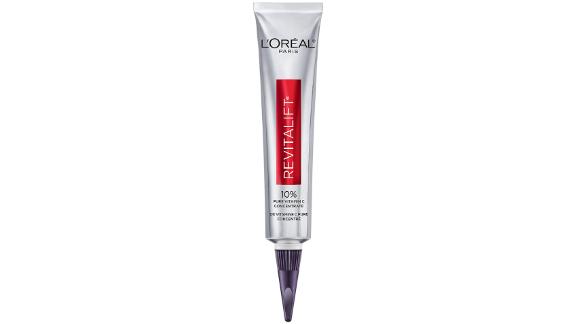 "This is a great drugstore brand antioxidant," says Zeichner. "It contains 10% vitamin C in a stabilized anhydrous delivery system to help brighten and even skin tone."
Dove Body Wash With Pump ($8.18, originally $12.09; amazon.com)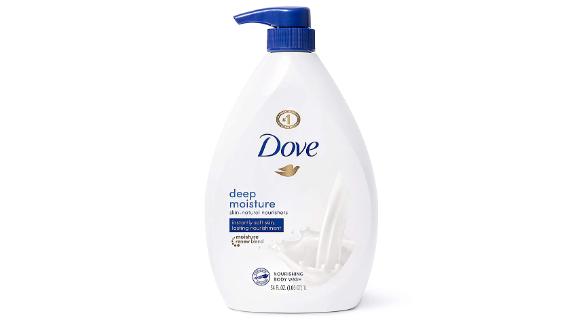 According to both Love and Zeichner, this body wash is a go-to drugstore favorite. "Its hypoallergenic formula uses ultra-gentle cleansers along with the same type of hydrating ingredients found in traditional moisturizers," says Zeichner.
Differin Gel Acne Spot Treatment for Face With Adapalene ($12.88, originally $14.99; amazon.com)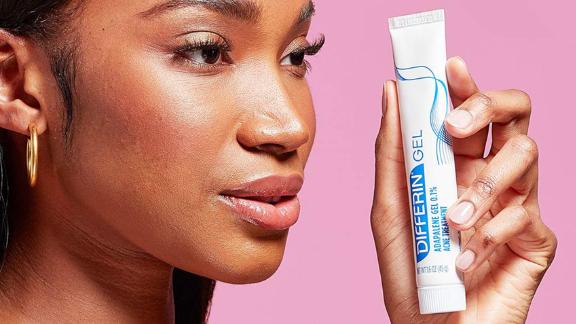 Differin's vitamin A acne treatment is prescription strength — and one of Love's favorite under-$20 skin care products.
Eucerin Advanced Repair Lotion ($8.97, originally $11.99; amazon.com)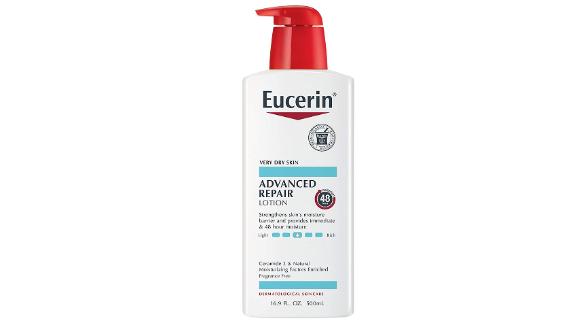 Love also recommends this no-frills body lotion, which has more than 4,000 5-star reviews.
Vaseline Intensive Care Advanced Repair Lotion ($7.43, originally $9.99; amazon.com)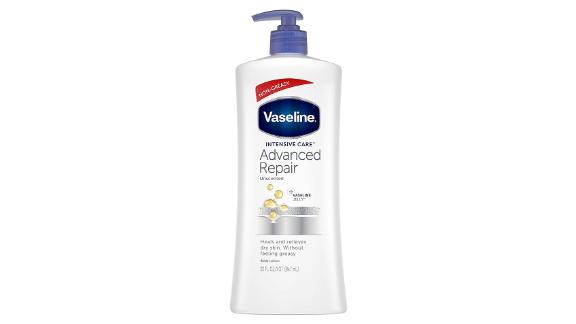 "This contains triple-purified petrolatum in a nongreasy, easy-to-spread lotion to help hydrate and protect dry skin," says Zeichner.
CeraVe Therapeutic Hand Cream for Dry Cracked Hands ($10.99; amazon.com)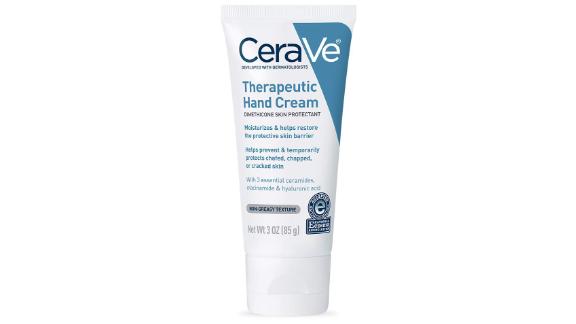 Love recommends CeraVe's hand cream because it's packed with hyaluronic acid, a moisturizing molecule that can hold up to 1,000 times its weight in water.
La Roche-Posay Toleriane Double Repair Face Moisturizer ($19.99; amazon.com)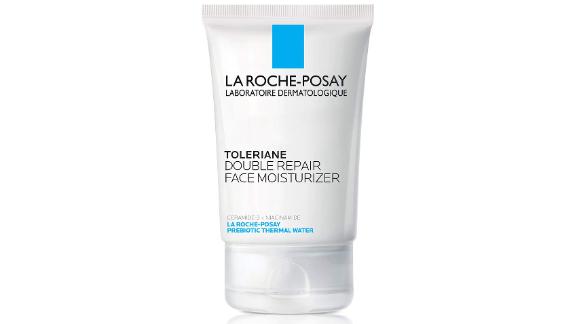 "I also love La Roche-Posay Double Repair for dry skin," says Love. The niacinamide-rich moisturizer has more than 4,000 5-star reviews on Amazon.
Eau Thermale Avène Thermal Spring Water Facial Mist ($18.50; amazon.com)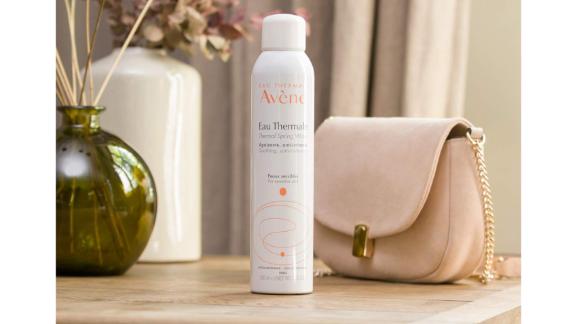 "I love Avène products for patients with sensitive skin," says Love, who recommends this face mist to keep your face feeling fresh and moisturized throughout the day.
Eau Thermale Avène Micellar Lotion Cleansing Water ($19.40; amazon.com)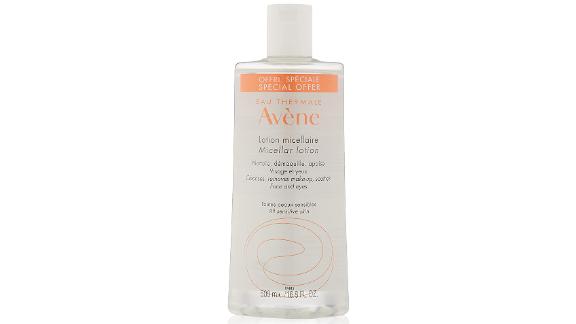 Avène's Micellar Water is great for removing makeup without stripping the skin of its natural moisture barrier, according to Love.
Cetaphil Gentle Skin Cleanser ($11.90, originally $15.99; amazon.com)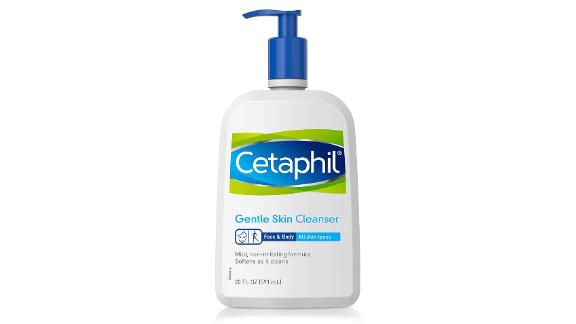 "Brands like Cetaphil are a staple for the dermatologist," says Zeichner, who recommends it to patients with sensitive skin. "It has a long heritage of being an effective, well-tolerated and affordable option for our patients." And we can personally vouch for the greatness of its cleanser, which leaves skin still moisturized after washing in the morning and at night.
Neutrogena Oil-Free Pink Grapefruit Acne Face Wash ($5.96, originally $7.78; amazon.com)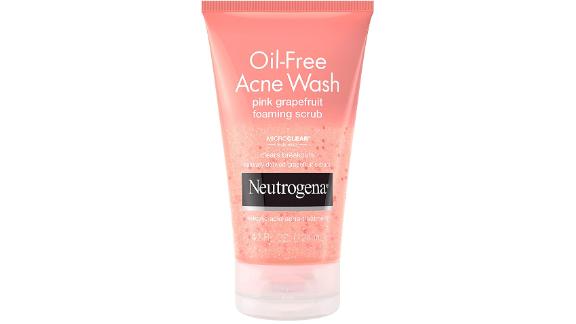 "My favorite oily skin cleanser is the Neutrogena Grapefruit Salicylic Acid Wash," says Love. "The smell just makes me happy."
Aquaphor Lip Repair Ointment ($3.97; amazon.com)

And if chapped lips season is already well underway for you, Zeichner recommends Aquaphor as a no-frills option for moisturized lips.
Facebook's independent oversight board is finally up and running
Facebook's much-anticipated independent decision-making body, the Facebook oversight board, announced it will start allowing people to submit cases for review beginning today.
That means that if you post something on Facebook or Instagram and it's taken down for violating any of Facebook's ever-changing rules on things like hate speech, nudity, misinformation, or violence — you will soon have the ability to appeal that decision to someone besides Facebook. For now, that option will roll out in waves, and in the next few weeks, Facebook says it'll be an option for all users.
Social media experts have long awaited the Board's launch because it's expected to serve as the final decision-maker in how Facebook handles complicated and problematic posts, which have plagued the social media company. Look, for example, at how it managed the unsubstantiated New York Post article about Hunter Biden or any of the countless times Facebook has been accused of letting racist hate speech run rampant on its platform. The Board said it will prioritize cases that threaten to harm freedom of expression or human rights, but declined to comment on specific cases it plans to take.
Facebook's oversight board is made up of a group of 20 academics, journalists, and international policy experts from around the world, and is set up as a separate company from Facebook, funded by a $130 million independent trust. Its decisions on individual pieces of content are binding, meaning Facebook has agreed to follow whatever decisions the Board makes, and the group can also make broader policy recommendations to Facebook — although those won't be binding. That means the board has the power to overrule even Facebook CEO Mark Zuckerberg, who has a history of taking stubborn stances in the name of protecting free expression. Zuckerberg allowed President Trump's "when the looting starts, the shooting starts" post in response to Black Lives Matter protests in Minneapolis, and, until recently, allowed Holocaust denialism on Facebook — even when some of his own employees, civil rights leaders, and others have raised serious concerns.
"The Board is eager to get to work," said Catalina Botero Marino, co-chair of the oversight board, in a press statement on Thursday. "We won't be able to hear every appeal, but want our decisions to have the widest possible value, and will be prioritizing cases that have the potential to impact many users around the world, are of critical importance to public discourse, and raise questions about Facebook's policies."
At a time when Facebook is being criticized by US politicians on both sides of the aisle for how it handles contentious speech on its platform, the Board is meant as an outside check on Facebook's power. Some, though, have criticized the Board, saying it was too slow in getting started (Facebook CEO Mark Zuckerberg first publicly described the idea two years ago) and too narrow in scope to meaningfully change how Facebook handles hate speech and misinformation. For example, for now, users will only be able to appeal cases where they feel their content is wrongfully taken down, not cases in which they think inflammatory content is wrongfully staying up on the platform (the Board says that latter option will come in the next few months).
"Facebook was always criticized for moving fast and breaking things. I think we are looking at this as the opposite that," said oversight board co-chair and former Danish Prime Minister Helle Thorning-Schmidt on a press call with reporters on Thursday.
Critics point out that the oversight board seems unlikely to help Facebook deal with one of the most controversial content moderation challenges it has faced to date: the 2020 US presidential election.
President Trump has been making unsupported assertions on Facebook and Twitter for months now that the election is "rigged," centering on false claims about mail-in voting — which Facebook has labelled with a generic link to nonpartisan voting information, and Twitter has more aggressively — at times — labeled as "misleading" and fact-checked.
Many anticipate that Trump — or other politicians — could question the results of the election or declare a premature victory on social media before the race is called. In that case, it would be up to Facebook or Twitter to decide how to deal with such a declaration. (Facebook and Twitter have signaled they would fact-check and label such a post or even take it down, depending on what it says.) Whatever decision these companies make will be widely controversial.
But it seems unlikely the Board will take any cases in time to impact election-night posts or regulate misinformation in the remaining days until the election.
That's because it will take up to 90 days for the Board to decide on a case — and that's after the Board even figures out which cases it wants to hear first. Facebook the company can submit a case to the Board for expedited review, but on a press call with journalists on Thursday morning, the company said it will not send any cases to the Board before November 3.
"We are not going to send something for expedited review before the election," said head of strategic initiatives at Facebook Brent Harris. "And we have done that because we do not wish to place undue pressure on the board."
Last month, a group of 25 experts from academia, civil rights, politics, and journalism announced they were creating an ad-hoc group to scrutinize Facebook's oversight board, calling themselves "The Real Facebook Oversight Board."
Congratulations to Facebook's Oversight Board (@OversightBoard) which opens for business today! We wish you the best of luck. (You'll need it!) But seriously, we consider you our friends & allies & we need all possible efforts in holding Facebook to account… pic.twitter.com/BahanEDGrG

— The Real Facebook Oversight Board (@FBoversight) October 22, 2020
Facebook oversight board's Thorning-Schmidt said she welcomes the feedback.
"We welcome all debate on this," she said. "Part of the reason why we have joined this course is because we want to debate around content moderation."
---
Millions turn to Vox each month to understand what's happening in the news, from the coronavirus crisis to a racial reckoning to what is, quite possibly, the most consequential presidential election of our lifetimes. Our mission has never been more vital than it is in this moment: to empower you through understanding. But our distinctive brand of explanatory journalism takes resources. Even when the economy and the news advertising market recovers, your support will be a critical part of sustaining our resource-intensive work. If you have already contributed, thank you. If you haven't, please consider helping everyone make sense of an increasingly chaotic world: Contribute today from as little as $3.