This weekend, you'll find a deal on a refurbished Ring Video Doorbell Pro, discounts on all things home at Wayfair and savings at Toms. All that and more, below.
Wayfair has been cranking out solid deals so far this month, and today is no different: The internet's favorite online home retailer has just launched their October Clearance event. For a limited time, you can save big on everything you need to spruce up your living space — whether that's furniture for the bedroom and living room, area rugs and lighting, or even fall-specific decor.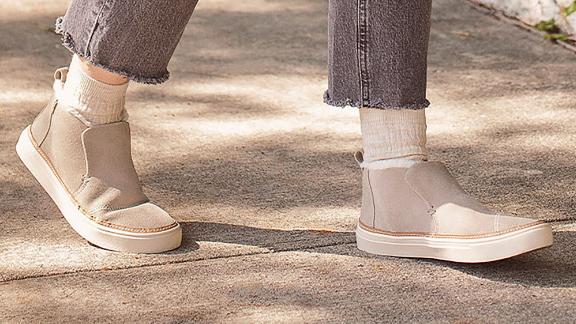 If your footwear collection isn't quite fall ready, head over to Toms this weekend, where you can snag 30% off sitewide. Use code FAM30 to add the discount to your cart, and shop the brand's famed slip-ons (included plaid styles that are perfect for the season), along with cozy slippers, cute boots and more.
It pays to be a Prime member in more ways than one. Ahead of Amazon Prime Day on Tuesday, Prime members can bring home a refurbished Ring Video Doorbell Pro at $60 off. It comes with the same warranty as a new device, and allows you to keep an eye on your house via the Ring app, which provides a live stream, motion detection notifications, two-way communication and more.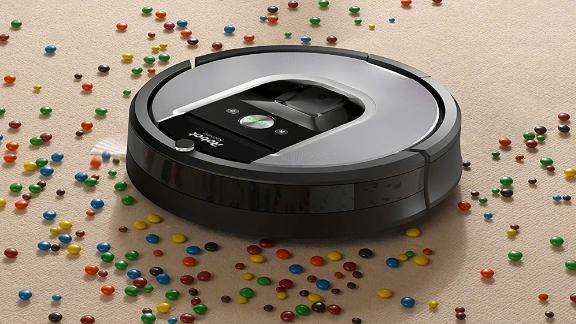 Hands-off cleaners will appreciate this one-day deal on a refurbished Roomba at Woot!. With its patented premium 3-Stage Cleaning System featuring multi-surface brushes, this powerful robovac boasts five times the suction power of the Roomba 600 and 700 series — perfect for those who are dealing with a lot of dirt on a daily basis. Its high efficiency filter captures 99% of all allergens, pollen and particles as small as 10 microns.
This Roomba moves throughout your home thanks to iAdapt sensors with vSLAM navigation, and it will dock and charge on its own, so you truly don't have to lift a finger. Plus, with Wi-Fi connectivity, you can customize your cleaning routine with the iRobot Home app, Amazon Alexa or Google Assistant. Just be sure to shop soon; at just under $270, this refurb robovac will likely sell out quickly.
If you have yet to experience what it's like to have your own bidet at home, suffice to say you're missing out. Luckily, you can snag a Bio Bidet BB-70 attachment for less today only at Woot!. For less than $25, add to your toilet and enjoy a continuous water stream at varying pressures, which can be adjusted by the P.S.P.C (Positive Stepping Pressure Control) selection dial.
More deals to shop

For more great deals, check out CNN Coupons.
Archaeologists unearth 'huge number' of sealed Egyptian sarcophagi
Archaeologists in Egypt have discovered another large cache of unopened sarcophagi in Saqqara, adding to the trove of almost 60 coffins recently recovered from the ancient necropolis.
Although full details are yet to be announced, authorities said in a statement that "a huge number" of wooden sarcophagi had been unearthed. The country's Tourism and Antiquities Minister Khaled El-Enany said
on Instagram
that the find amounted to "dozens" of coffins, adding that they have been "sealed since ancient times."
The collection of sarcophagi, stored in three newly discovered burial shafts, is believed to date back more than 2,500 years. Colored and gilded statues were also found in the tombs, a government press release said.
On Monday, El-Enany and Egyptian Prime Minister Mostafa Madbouly visited the site alongside secretary general of the Supreme Council of Antiquities, Mustafa Waziri. Photos released by the Ministry of Tourism and Antiquities show the trio being lowered into a shaft before inspecting painted coffins and a variety of other objects.

Prime Minister Mostafa Madbouly and Tourism and Antiquities Minister Khaled El-Enany pictured on site. Credit: Ministry of Tourism and Antiquities via AP
Vast necropolis
Monday's announcement marks the latest in a string of discoveries at Saqqara, a necropolis about 20 miles south of Cairo. The vast burial ground once served the royal capital of Memphis, and the site is also home to Egypt's
oldest surviving pyramid
.
In September, archaeologists at Saqqara discovered
almost 30
closed coffins in one of three burial shafts measuring 10 to 12 meters (33 to 39 feet) deep. At a press conference earlier this month, the ministry said the discovery brought the total number found inside the tombs to 59.

The collection of sarcophagi, announced on Monday, is believed to date back more than 2,500 years. Credit: Ministry of Tourism and Antiquities
Officials said they believe the coffins contain senior statesmen and priests from the 26th dynasty, which ruled Egypt from 664 B.C. to 525 B.C.
The ministry said that further details of this month's discovery will be announced at a press conference at the site in "the next few weeks." Its announcement also revealed that Prime Minister Madbouly had produced a video in which he thanked the ministry and "expressed his great pride in the unique Egyptian civilization."
Egypt's new one-billion dollar museum
Although it is not yet confirmed what will happen to the newly discovered sarcophagi, some of those found earlier this year are set to go on display at the soon-to-open Grand Egyptian Museum in Giza. Upon its opening, the 5.2-million-square-foot structure will become the world's largest museum devoted to a single civilization.
US election concerns, record virus cases push stocks down
Investors are concerned that a contested US election result could lead to volatile prices in stocks and other assets.
Asian stocks slipped on Tuesday as investors adjusted risk exposure heading into the United States election and as a deadline for Washington to pass an economic stimulus bill approached while Europe reported record daily coronavirus infections.
MSCI's broadest index of Asia-Pacific shares outside Japan was 0.11 percent lower after US stocks ended Monday's session in the red. Australian and Japanese stock indices also dipped while MSCI's gauge of stocks across the globe was 0.09 percent lower.
Investors globally are expressing concerns that the outcome of the November 3 US presidential election could be contested, leaving the world's biggest economy in political limbo as it struggles to escape the pandemic and revive growth.
"Such an event would very likely upset global markets considerably until the US reaches an accepted resolution," said American Century Co-chief Investment Officer Keith Creveling.
'Wild West territory'
Chris Weston, the head of research at Melbourne brokerage Pepperstone, said that while there were worries about the US stimulus package, recent declines were more likely due to investors taking precautionary positions ahead of the election.
"Do you really want to hold those exposures into what could be a volatility event?" Weston said. "We're getting into the Wild West territory where it becomes more whippy."
Japan's Nikkei 225 index slipped by 0.34 percent. Hong Kong's Hang Seng index bucked the regional trend, rising by 0.16 percent.
Investors await key earnings results later in the week for companies including Netflix Inc and Tesla Inc.
Debate outcome
They were also waiting to see if the final debate between US President Donald Trump and his Democratic challenger Joe Biden on Thursday shifts the trajectory of the election.
In New York, the Dow Jones Industrial Average fell 1.44 percent, the S&P 500 was 1.63 percent lower and the Nasdaq Composite settled down 1.65 percent.
European shares closed lower as surging COVID-19 cases raised investor concerns. Parts of the United Kingdom were put into lockdown and France imposed curfews.
The number of new COVID-19 cases in the US last week rose 13 percent to more than 393,000, approaching levels last seen during a northern summer peak, according to figures compiled by the Reuters news agency.
In contrast to equity markets, currency investors were less pessimistic about the prospect of a stimulus breakthrough with the safe-haven dollar edging slightly lower amid expectations that US legislators might still agree on a fiscal stimulus package at the 11th hour.
US dollar moves, however, were modest with the dollar index 0.015 percent lower on Tuesday. The dollar rose 0.03 percent against the yen to 105.46 while the euro was up 0.03 percent to $1.1772.
The Australian dollar fell 0.2 percent versus the greenback at $0.7045, hurt by expectations that the central bank would soon cut rates and expand its massive bond buying campaign to lower borrowing costs.
In oil markets, US West Texas Intermediate (WTI) crude futures fell 0.3 percent to $40.69 per barrel while Brent crude futures dipped 0.6 percent to $42.36 per barrel.
Covid-19 hospitalizations in Colorado are now the highest they've been since May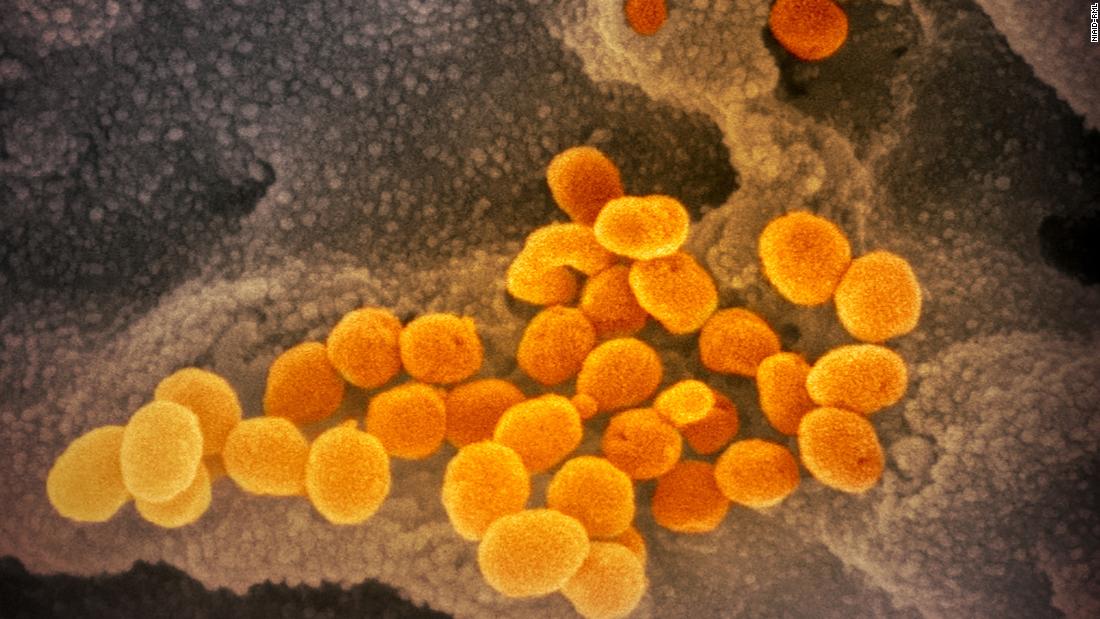 Long-term heart damage is likely in some survivors of Covid-19, a team of doctors reported Monday.
The doctors found that Covid-19 dysregulates the way the blood clots, and damages the lungs and their ability to process fresh oxygen into the blood, they wrote in a review for the American College of Cardiology.
Patients who have had to undergo ventilation — and the medicated sedation that goes along with that — are most in danger, wrote Dr. Sean Pinney of the Icahn School of Medicine at Mount Sinai and his colleagues.
The doctors noted that about a third of survivors of the closely-related severe acute respiratory syndrome (SARS) virus in 2003-2004 had persistently abnormal lung function a year after illness, with lower exercise capacity — and Covid-19 appears to damage the heart even more.
A second study noted a kind of damage to the heart known as myocardial injury in about a quarter of coronavirus patients.
A third study in the same journal noted that patients with excess body fat, uncontrolled blood sugar, high blood pressure and high cholesterol face much higher risks of complications from coronavirus. Many Americans have all four problems.