Tipalti receives $150M at a $2B+ valuation after its accounts payable platform sees a surge in use
Digital transformation has been one of the big enterprise themes of 2020: organizations are doubling down on cloud services both to link up suddenly remote teams and centralize apps, documents and data in a more efficient way. Today, one of the startups that has filled out that story with a cloud-based suite of accounting services is announcing a major round of funding on the back of massive growth.
Tipalti, an Israeli startup that helps businesses manage suppliers, invoices, purchase orders, tax compliance, payments and billing and other accounting services from a single cloud platform, has raised $150 million at a valuation that the company says is now over $2 billion.
The plan is to use the funding to continue enhancing Tipalti's accounts payable suite with more tools; hire across all departments; and for business development. Tipalti's aim, according to founder and CEO Chen Amit, is to provide easy to integrate accounts payable services to a base of fast-scaling businesses, which need AP services to function, but would never consider them core functions of their businesses in themselves.
"Accounts payable is the last area that companies in the mid market would want to invest in," said founder and CEO Chen Amit. "They will invest in literally anything else other than building software to pay or manage suppliers."
The round, a Series E, is being led by Durable Capital Partners (the firm founded last year by Henry Ellenbogen, previously a star at T. Rowe Price), with participation also from Greenoaks Capital and existing investor 01 Advisors (the firm co-founded Twitter alums Dick Costolo and Adam Bain).
Tipalti's growth comes as the result of a perfect storm of sorts for the startup.
The Covid-19 health pandemic has led to a global economic crunch, and businesses are especially focused now on watching where money is coming in and where it is going.
But at the same time, even before the coronavirus pandemic, the company had been seeing a lot of inbound business from organizations that were scaling fast and looking for solutions that could integrate easily into their current systems.
The backstory to accounts payable can be told in a few words: it's a boring but necessary area, which if it goes wrong can potentially bring a whole company down because of the tax, fraud and auditing implications. Tipalti describes accounts payable as "the most time-consuming function in finance", noting that 47% of finance organizations in a recent survey said they still spend around 520 hours per year on manual accounts payable tasks, with 27% of respondents indicating that their teams dedicate up to 80 people-hours per month on AP tasks, or 1,040 hours annually.
Tipalti, which means "I'll handle it" in Hebrew, is positioned as a helper in this context. By way of an API, it integrates with a number of other accounting and tracking platforms that its customers use including NetSuite, Sage, QuickBooks, Affise, Cake, Everflow, HitPath, LinkTrust, Paladin, Tune (HasOffers) and Vidooly.
The company has seen transaction volume on its platform balloon to $12 billion so far this year, up 80% on a year ago. It now has some 1,000 customers on its books, with a specifically strong emphasis on fast-growing tech companies. The list includes Amazon Twitch, Amplitude, Roku, Duolingo, Gitlab, Medium, ClassPass, Toast, Automattic, Twitter, Business Insider, GoDaddy, Zola, Boston Globe Media, Noom, Roblox, Headspace, Fiverr, Vimeo, Stack Overflow, ZipRecruiter, AppLovin, Canva, Indeed, and Foursquare.
And as we have described before, it was Tipalti's initial work with Twitter that served as its first introduction to Costolo and Bain, who went on to invest in it after they left the social network and started 01 Advisors.
"We are pleased to have the opportunity to increase our investment in Tipalti during a time in which organizations have been focused on rapidly transforming and modernizing the way they operate," said Dick Costolo, Founding Partner of 01 Advisors and former Chief Executive Officer of Twitter, in a statement. "When I ran Twitter, I saw first-hand the importance and value of Tipalti in automating financial operations. Tipalti transformed our processes and opened up our expansion, growth, and scalability strategies."
It's worth pointing out that the rise in valuation is a huge spike for Tipalti, a sign not just of its growth but investors' bet that there will be more of that to come.
Chen Amit, the company's founder and CEO, said it is four times the size of its valuation in its previous round (it raised $76 million in a Series D round led by 01 Advisors a little over a year ago, which would have been at around a $500 million valuation), and a whopping 14 times what Tipalti was valued in 2017). Indeed, even with other competitors like Bill.com and Coupa also targeting the same users as Tipalti, Amit estimates that between them all, they have just 3-4% of the addressable market.
"The accounts payable automation space has an extremely large total addressable market with significant growth potential," explained Henry Ellenbogen, Founder, Managing Partner and Chief Investment Officer of Durable Capital Partners LP, in a statement. "We believe that Tipalti has the potential to become a much larger company within the Midmarket space due to its differentiated holistic platform, superior global capabilities and management team. This has resulted in leading retention and customer satisfaction."
This app lets you 'cut-and-paste' real life objects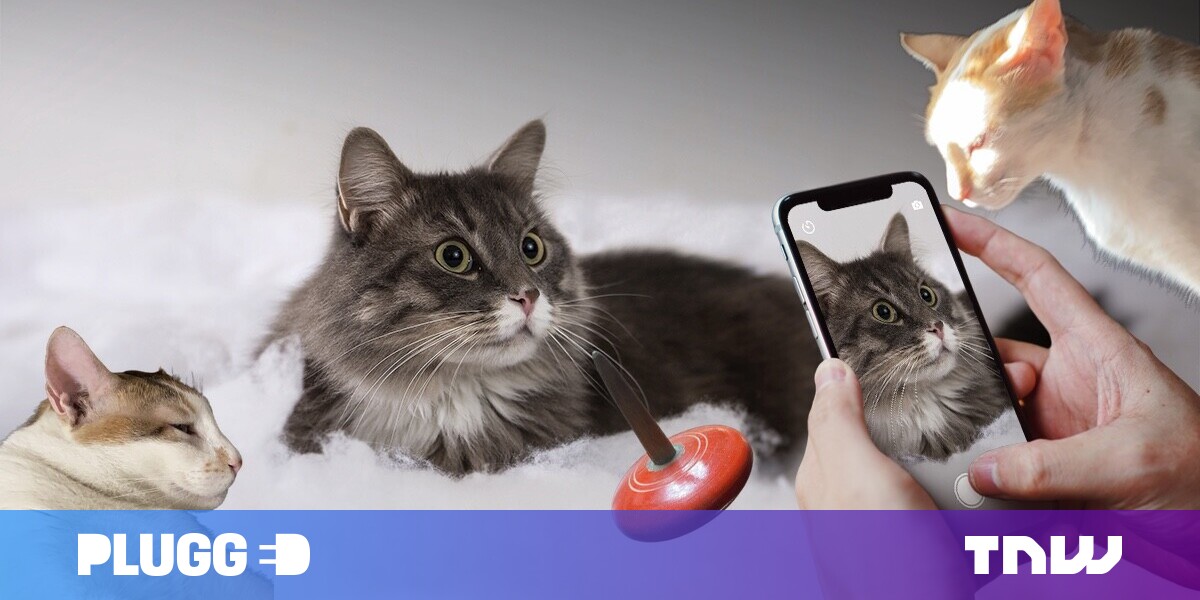 Apple has boasted a lot about the AR capabilities of its new LiDAR equipped iPhone 12 Pro. It means that your new iPhone will be able to 'map' the room better to place objects.
However, I hadn't found an AR app that I might use regularly — until now. A few months ago, developer Cyril Diagne showed off a demo of an app called ClipDrop that lets you 'drop' real-life objects to your desktop. Now, the app is here as a beta version, and I already love it. It's pretty evident by the feature image of this story.
Aaand here it is..!!! 😱

After months of hard work with @jblanchefr, @ClipDropApp beta (AR Copy Paste) is now publicly available on #Android, #iOS, #macOS, and #Windows

Here's a thread of what you can already do with it ↓ 1/n#ML #AR #AI pic.twitter.com/0fQJQ8KRBv

— Cyril Diagne (@cyrildiagne) October 22, 2020
The concept of the app is cool. You can take a picture of any object and the app with automatically remove the background and convert it into an image. You can then paste the image on your desktop and use it in your applications. In addition to objects and people, you can also extract text from a book or page that you have.
[Read: What's a LiDAR sensor and why's it on the iPhone 12 Pro?]
ClipDrop mostly does a good job of separating the object in focus from the background. But sometimes you'll see blurred edges or missed parts. Since the app is in the beta stage, hopefully, it'll improve over time.
It also works directly with apps like Pages, Powerpoint, Photoshop, and Canva. So, you can directly paste objects around you to your project. Plus, you can use the desktop app to extract text or images from websites or apps.
The app is available on all platforms (iOS, Android, macOS, and Windows) to try out. However, you'll need to pay $39.99 for a year to unlock all features.
For more gear, gadget, and hardware news and reviews, follow Plugged on Twitter and Flipboard.
Published October 23, 2020 — 09:06 UTC
Scottish city to get 'world's largest' fleet of hydrogen-powered garbage trucks
This article was originally published by Christopher Carey on Cities Today, the leading news platform on urban mobility and innovation, reaching an international audience of city leaders. For the latest updates follow Cities Today on Twitter, Facebook, LinkedIn, Instagram, and YouTube, or sign up for Cities Today News.
Glasgow is set to introduce a fleet of 19 hydrogen-powered refuse trucks after being awarded £6.3 million (US$8 million) in funding under the UK government's £23 million Hydrogen for Transport Program (HTP).
UK Transport Minister Rachel Maclean said the trucks would form "the world's largest fleet of hydrogen refuse vehicles" and showcase "how the UK is at the forefront of green transport technology".
The investment will also see the launch of a new hydrogen refueling station and is part of the government's wider strategy to support the growth of hydrogen infrastructure alongside the deployment of new vehicles.
Glasgow, the UK's fifth-largest city, was set to host the COP26 UN summit in November this year, but this has now been postponed until November 2021 due to COVID-19.
In September, three energy industry firms – Scottish Power Renewables, BOC (a Linde company) and ITM Power – announced 'Green Hydrogen for Glasgow', a partnership to offer an end-to-end market solution for reducing vehicle emissions through a proposed green hydrogen production facility located on the outskirts of Glasgow. The Scottish city aims to become the first net-zero city in the UK by 2030.
Hydrogen hub
The UK's shift towards decarbonizing its transport sector has gained traction in recent years, and last week its first hydrogen-powered train, the HydroFLEX, ran trials following a £750,000 grant from the Department for Transport (DfT) and more than £1 million of investment by rail firm Porterbrook and the University of Birmingham.
Speaking at the trial, Transport Secretary Grant Shapps also announced the government's ambition for the Tees Valley region in north-east England to become a "trailblazing hydrogen transport hub", which would bring together representatives from academia, industry and government to drive forward the UK's plans to embrace the use of hydrogen as an alternative fuel.
The move could see the region become a global leader in the green hydrogen sector while creating hundreds of jobs.
A shift to hydrogen is part of a masterplan commissioned by the DfT to understand the feasibility of the hub and how it can accelerate the UK's ambitions in hydrogen. The plan, expected to be published in January, will pave the way for exploring how green hydrogen could power buses, lorries, rail, maritime and aviation transport across the country.
Only around a third of the UK rail network has been electrified, with little extra track converted in the last few years. Without continuing to diversify the network, the government is faced with the dilemma of how to eliminate diesel trains that produce carbon dioxide and other harmful pollutants.
While the use of hydrogen can be 'green' – by splitting water into hydrogen and oxygen using renewable electricity from solar and wind power – concerns have been raised about a cheaper and more prevalent method to extract it from natural gas or coal, which emits carbon dioxide.
---
SHIFT is brought to you by Polestar. It's time to accelerate the shift to sustainable mobility. That is why Polestar combines electric driving with cutting-edge design and thrilling performance. Find out how.
Published October 23, 2020 — 09:00 UTC
Here's our first look at Huawei's Mate 40 Pro
Huawei announced the Mate 40 Pro yesterday, and now we have one in hand. It might not be easy to recommend Huawei phones outside of China, since the Trump administration's targeted sanctions have prevented it working with US companies like Google, but devices like the P40 Pro Plus and last year's Mate 30 Pro have had hardware as impressive as anything else on the global smartphone market.
The situation shouldn't be any different with the new Mate 40 Pro. It's likely to be Huawei's most advanced device yet — even if there are still questions over the extent to which the company is actually able to manufacture it.
I thought the Mate 30 Pro was the best-looking phone released in 2019, and the Mate 40 Pro builds on that design. The unit I have is in the "Mystic Silver" colorway, which Huawei is promoting the most heavily. It's a lot more unusual than the name makes it sound — the back is frosted glass, but there's a kaleidoscopic effect where the phone shimmers different colors depending on the light. It looks great.
The camera module is circular, as it was last year, but this time the lenses are arranged in a ring around the Leica logo. I think I preferred the Mate 30 Pro's two-tone glossy effect a little better, but Huawei says this year's model was inspired by a black hole, so make of that what you will. This is still an attractive device from behind.
Around the front, the notch has been jettisoned in favor of a double-wide hole punch cutout for the dual selfie cameras. The OLED display is a little bigger this year at 6.76 inches, and it still has the 88-degree "waterfall" curves on the edges, which Huawei calls a "horizon" display.
These edges mean the power button on the side is still pushed back further to the rear than on most other phones. Unlike the Mate 30 Pro, however, Huawei has found space for physical volume buttons this time, which should be an improvement in usability.
Overall the Mate 40 Pro is looking like another physically and technically impressive Huawei flagship phone, and I'm looking forward to finding out what the company has managed to achieve — particularly with the camera and the new Kirin 9000 processor. The software, of course, will be another matter entirely. Stay tuned for a full review.