Welcome back to This Week in Apps, the TechCrunch series that recaps the latest OS news, the applications they support and the money that flows through it all.
The app industry is as hot as ever, with a record 204 billion downloads and $120 billion in consumer spending in 2019. People are now spending three hours and 40 minutes per day using apps, rivaling TV. Apps aren't just a way to pass idle hours — they're a big business. In 2019, mobile-first companies had a combined $544 billion valuation, 6.5x higher than those without a mobile focus.
Quibi dies…and no one was surprised
There was so much wrong with Quibi's premise that it's sometimes hard to even know where to start. But at the core, its problem was that it fundamentally misunderstood how, when and why users would watch video on their phones.
The company's thinking was that you could fund high-production value content ($100K/minute, yikes) then chop it up into smaller "bites," add a technology layer, then call this a reinvention of cinema.
The reality is there was little demand for this sort of content, and it didn't fit with how people want to be entertained on their phones.
When people want to appreciate high-quality filmmaking (or even TV production), they tend to want a bigger screen — they've spent money for their fancy high-def or 4K TV, after all. Pre-COVID, they might even pay to go a movie theater. On mobile, the production value of content is far less of a concern, if it even registers.
Quibi also misunderstood what users want to watch in terms of video on their phones when they have a few minutes to kill.
By positioning its app in this space, it had to compete with numerous and powerful sources for "short-form" content — existing apps like YouTube, TikTok, Facebook (e.g. News Feed content, Watch feeds), Instagram Stories, Snapchat and so on. This is content you don't have to get invested in, since you're just distracting yourself from a few minutes of boredom. It's not a time or place to engage with a longer story — chopped or otherwise.
Quibi also cut the length of content to serve its artificial limitations — at the expense of story quality and enjoyment.
A reality show dumbed down to just its highlights is almost unwatchable, as it exposes the editors' machinations and manipulations that are better hidden among longer stretches of fluff. And there was simply no reason to cut down movies — like Quibi's "The Dangerous Game," for example — into pieces. It didn't elevate the storytelling; it distracted from it. And if you wanted a quick news update (e.g. Quibi's "Daily Essentials"), you didn't need a whole new app for that.
Quibi content may have been considered "high quality," but it often wasn't good. (I still can't believe I sat through an episode of "Dishmantled," where chefs had to recreate dishes of food that were thrown in their face. And Quibi had the nerve to shame YouTube's low-quality and lack of talent?!)
Quibi also wanted to charge for its service, but its catalog wasn't designed for families, with content that ranged from kids to adult programming. It didn't offer parental controls. This immediately limited its competitiveness.
At launch, Quibi also limited itself to the phone, which meant it limited your ability to use the phone as a second screen while you watched a show. (There was no PiP support). TechCrunch has been writing about phones as the second screen for the better part of a decade, often with a focus on startups. But in Quibi's case, it killed the second screen experience, seemingly forgetting that people text friends, order food, check Twitter and peek in on other apps while a TV show plays in the background. Did it really think that a reboot of "Punk'd" deserved our full attention?
Quibi naturally blamed COVID for its failure to thrive. It had imagined a world where users had ample time to kill while out and about: commuting on the subway, standing in long lines, that sort of thing.
But even this premise was flawed. It would have eventually caught up to Quibi, too; COVID just accelerated it. The issue is that Quibi imagined the U.S. as only a swath of urban metros where public transportation is abundant and standing in lines is the norm. In reality, more than half (52%) the U.S. is described as suburban, 27% is urban and 21% is rural. Non-urban commuters often drive themselves to work. Sure, they could stream Quibi during those commutes, but not really look at it. So why burn high-production value on them? And standing in long lines, believe it or not, is not actually that common in smaller cities and towns, either. If it only takes two minutes to grab a coffee or a burrito before you hop back in your car, do you really want to start a new show?
So where would that have left Quibi? Hoping for Gen Z'ers attention as they lounge around their bedrooms looking for something to do? And yet it wanted to appeal to these kids using Hollywood A-Listers they don't even know? As COVID pressed down, it left Quibi in competition with (often arguably better) content that streamed natively on the TV from apps like Netflix, HBO, Hulu, Prime Video, Disney+, and others where you could binge through seasons at once instead of waiting every week for a new "quick bite" to drop.
There's more, so much more that could still be said, including the fact that a former eBay and HP CEO may not be the right person to lead a company that wanted to dazzle a younger demographic. Or how its video-flipping TurnStyle feature was clever, but added complexity to filmmaking, and was not enough of a technological leap to build a business around. Or how, no matter how much money it had raised, it was still not enough, compared with the massive budgets of competitors like Netflix and Amazon.
You can read a further post-mortem round-up here. And another here. Because we can't get enough post-mortems, apparently.
In the meantime, TikTok still isn't banned.
Snap hits record $50B valuation
Snapchat's maker was forecast to bring around $555 million in revenues in Q3 but posted $679 million instead, a 52% YoY increase, in a surprise earnings beat. EPS were an adjusted $0.01, beating an expected loss of $0.04. The company also grew daily active users by 4% (11 million) to 249 million, an 18% YoY increase. Snap's net loss of $200 million was a 12% improvement over last year, too.
As a result of the earnings, shares jumped nearly 30% the next day and its valuation cracked $50 billion for the first time, a record high.
During earnings, the company touted it now reaches 90% of the Gen Z population and 75% of millennials in the U.S., U.K. and France. User growth was attributed to new products, including Profiles, Minis, Lens creation tools and AR ads. In particular, Snap leveraged the Facebook ad boycott to reach out to brands that wanted to "realign their marketing efforts" with companies that "share their corporate values," the company said.
Snap also just launched its TikTok competitor, Sounds on Snapchat, which lets users add licensed music to their Stories.
Platforms
Trends
Buy Now, Pay Later app usage in the U.S. up 186% year-over-year as of Sept. According to Sensor Tower, apps that let consumers make purchases on payment plans have been climbing steadily this year since the COVID-19 pandemic. The report looked at Klarna, Affirm, Afterpay and QuadPay, which together have generated 18 million lifetime installs across the App Store and Google Play. Installs were up 115% YoY in September, while monthly actives were up 186%.
U.S. contact-tracing apps are a disjointed wreck. The WSJ examined the state of COVID-19 contact-tracing apps in the U.S. and found that states focusing on their own efforts, due to the lack of a national plan, has left a disjointed patchwork of tools. Only 10 states, plus D.C., have used the framework built by Google and Apple; 11 are piloting or building apps. The EU, meanwhile, switched on cross-border interoperability for its first batch of tracing apps.
Gen Z spends 10% more time using top non-game apps than older users, at 4.1+ hours per month. The figure excludes pre-installed apps and was calculated on Android devices in select markets, including the U.S. Gen Z users also engaged with non-game apps more often than older users, at 120 sessions per month per app.
U.S. consumers spend $20.78/mo on average on their app subscriptions, according to new data from Adjust. The 25 to 34-year-old age group spends the most on subscription apps at $25.85/mo, while those 55 and over spend the least, at $13.97/mo. In addition, more than a quarter of millennials and Gen Z consumers said they have stopped paying for other services in order to buy subscriptions on mobile app services (e.g. option for fitness apps over going to the gym).
Dating apps are on the rise in the U.S., says Apptopia. New users for Hily, Match, BLK, Bumble and Grindr are on pace to grow month-over-month at 32%, 28%, 20%, 18% and 11%, respectively.
Services
Amazon's Luna game streaming service opens in early access to its first customers. The service offers a library of 50 games and works on Mac, PC, Amazon Fire TV, and iOS devices, courtesy of a web app to work around the App Store rules. Initial reviews describe the service as sometimes struggling with performance over Wi-Fi, but offering a good web app experience. Luna features some big titles but xCloud still has the better lineup. Its real killer feature, however, may be the promised Twitch integration, arriving in the future.
SoundCloud launches a $19.99/month DJ plan, SoundCloud DJ, that offers unlimited offline access to its catalog. Users can also stream high-quality audio and mix tracks using select DJ apps, including Virtual DJ, Cross DJ and Denon DJ.
Security/Privacy
Deadpool
Apple quietly discontinues its Apple TV Remote app. The app was removed from the App Store on Wednesday. Users are now expected to use the Remote feature built into the Control Center since iOS 12 instead.
Google will end support for its location-sharing Trusted Contacts app in December, and removes it from the Play Store. Users are directed to use similar features in Google Maps instead for finding friends and family.
Policies and Politics
Coalition for App Fairness more than doubles a month after its debut. The Coalition for App Fairness (CAF), a newly formed advocacy group pushing for increased regulation over app stores, has more than doubled in size with this week's announcement of 20 new partners. The organization, led by top app publishers and critics, including Epic Games, Deezer, Basecamp, Tile, Spotify and others, debuted in late September

 to fight back against Apple and Google's control over app stores, and particularly the stores' rules around in-app purchases and commissions.
App News
Facebook to increase investments in WhatsApp for business. The company said it will expand Shopping on WhatsApp and will charge businesses for some of the services it offers on the chat app, in order to grow revenues. This includes offering to manage businesses' WhatsApp messages via Facebook's own hosting services. Facebook offered this info as more of a look into its roadmap, but without specifics on new services or pricing.
Facebook is cloning Nextdoor. The feature is in testing in Canada and sees Facebook automatically generating neighborhood groups to connect local users with people, activities and items for sale.
Stitcher's podcasts come to Pandora as acquisition completes. The Stitcher app also got a revamp following the deal's finalization. The move brought several bigger podcast titles in house, thanks to Earwolf, including "Freakonomics Radio," "My Favorite Murder," "SuperSoul Conversations from the Oprah Winfrey Network," "Office Ladies," "Conan O'Brien Needs a Friend," "Literally! with Rob Lowe," "LeVar Burton Reads" and "WTF with Marc Maron."
NYT has an iOS 14 widget now. The new widget will put NYT headlines on your home screen. Note that while the widget can be installed by anyone, if you want to click through to read, you'll still need to be a subscriber.
PicsArt brings its app-based design tools to the web. The creative platform is chasing business users with the launch of its AI tools on picsart.com. The debut suite includes a template editor, background and object remover, video slideshow maker, text editor, and others.
Halide Mark II
The developers of popular pro iPhone camera apps Halide and Spectre this week launched their latest creation, the Halide Mark II camera app. The new interface has been designed for one-handed operation and includes a range of new features.
These include a new gesture-based automatic and manual switcher; tactile touch for enabling and disabling features like exposure warnings, focus peaking, and loupe as you adjust exposure or focus; an overhauled manual mode; new dynamic labeling of controls and actions to explain features to new users; support for the edge-to-edge interface of the iPhone 12 models; a redesigned reviewer with a full metadata read-out; in-app memberships for photo lessons; and over 40 more changes.
A new "Coverage" feature can take a photo with Smart HDR 2/3 and Deep Fusion for maximum quality and computational processing as well as a RAW file — with only a slight delay between captures.
Halide Mark II also uses machine learning to process an iPhone RAW file in the app (ProRAW) with 17 steps, including detail enhancement, contrast and color adjustment and more. This feature, called Instant RAW, intelligently develops the file to get the best possible results.
And the app includes top pro tools, like a new waveform and color exposure warnings (zebras) that use XDR (Extended Dynamic Range) 14-bit RAW sampling, for accurate exposure previews and readings.
The app is $36 (currently $30 during a promo period) if you want to only pay once. Otherwise it's $11.99 per year on subscription (currently $9.99 per year if you lock in the price now during the promo period). Subscribers to the membership plan also get perks, like custom icons. Existing Halide 1 users, unbelievably, are upgraded for free but are asked to support the app with a membership.
ClipDrop — AR Copy Paste
A new app called ClipDrop launches on iOS, Android, macOS and Windows as a new sort of "copy and paste" experience. The app uses state-of-the-art vision AI to copy images from your desktop with a screenshot to any other app (e.g. Docs, Photoshop, Canva, etc.) and it allows you to extract anything — objects, people, drawings or text.
The mobile app lets you snap photos of real-world items and then digitally transfer them to other apps or websites. In the below demo, the company shows how you could "clip" an image of an article of clothing using the camera, then import the photo into a document.
The company also just released a plugin for Photoshop that lets you drop the image into its app as a new layer with an editable mask.
The app is $39.99 per year (until November 2020, when it ups to $79.99 per year.)
[embedded content]
Adobe Illustrator on iPad + Adobe Fresco on iPhone
As part of Adobe's virtual MAX 2020 conference this week, the company launched the first public version of its Illustrator vector graphics app on the iPad and brought its Fresco drawing and painting app to the iPhone. In time, the company plans to bring more effects, brushes and AI features to Illustrator. Fresco 2.0, meanwhile, includes new smudge brushes and support for personalized brushes, among other things.
Party Squasher
[embedded content]
Designed for landlords, Airbnb owners or other vacation rental property owners, Party Squasher offers a hardware device and paired mobile app that counts the number of people at your house by counting the mobile phones in or around a house. The phones can be counted even if they're not connected to the home's Wi-Fi.
Because the device doesn't include cameras or microphones, it's ideal for ensuring that renters aren't hosting large (and these days, potentially illegal) parties without violating privacy.
In the event that a large gathering is present, you're sent a text or email so you can take action.
The device is $249 and the app charges a $199 per year subscription.
The No. 1 game in the App Store is now Among Us!.
Can you guess why?
Charge Your Phone Wirelessly With 50% off a Multifunctional LED Lamp
Best Tech Deals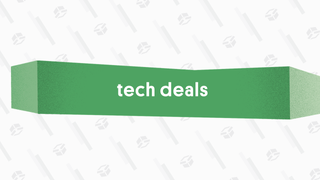 Best Tech Deals
The best tech deals from around the web, updated daily.
White Wireless Charge Lamp | $18 | Amazon | Clip coupon + code ABC88699
Black Wireless Charger Lamp | $20 | Amazon | Promo code ABC88699
When you're ready to turn in for the night, you don't want to forget to charge your phone— especially if your mobile device doubles as your alarm clock.
With this wireless charger lamp, you can make this crucial step of your nightly routine even easier by just setting your phone on the wireless charging pad and… well, that's all there is to it!
Other functions include multiple lighting modes as well as a sleep timer option for auto shut-off of the light after 30 or 60 minutes.
This lamp can be yours in white for $18 if you clip the coupon on Amazon (it's below the original $40 price) and add promo code ABC88699 at checkout.
G/O Media may get a commission
You can snag the black version for $20 using the same code—no coupon though, sorry.
Don't sleep on this deal! Who knows how long stock or the coupon code will last?
---
Source
Keep That Hotdish Hot With 65% Off a Luncia Casserole Carrier, Only $11 With Promo Code
Best Home Deals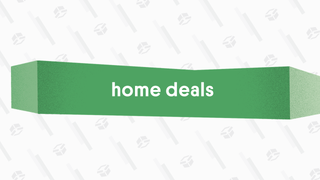 Best Home Deals
The best home, kitchen, smart home, and automotive deals from around the web, updated daily.
Luncia Double-Decker Dish Carrier | $11 | Amazon | Promo code SDDU9S7F
It has been a long time since the days we could safely have a potluck or other gatherings, but we have a fantastic deal perfect for once those times return. These double-decker Luncia dish carriers can be had for 65% off when you add promo code SDDU9S7F at checkout and clip the coupon on the site (it's just below the price). These holders fit 9″x 13″ sized baking dishes.
That means you can insulate and keep two dishes of food warm for only $11 instead of $30. What's more, your Luncia carrier will arrive by Christmas if you order today as a Prime member.
Just add promo code SDDU9S7F and clip the 5% off coupon to bring the price down to $11 for the blue or the grey option.
Grab this offer while it's still around!
G/O Media may get a commission
---
Source
Conquer Your Pup's Dander and Fur With $700 Off a Cobalt or Charcoal Bobsweep PetHair Plus Robot Vacuum
Best Home Deals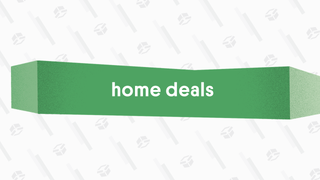 Best Home Deals
The best home, kitchen, smart home, and automotive deals from around the web, updated daily.
Bobsweep PetHair Plus Robot Vacuum & Mop (Cobalt) | $200 | Best Buy
Bobsweep PetHair Plus Robot Vacuum & Mop (Charcoal) | $200 | Best Buy
Allergies can be bad enough as the seasons change. Don't let pet hair and dander add to that by vacuuming it up early and often. That chore is easier said than done— unless you have a robot vacuum to do the work for you. This lovely bright cobalt Bobsweep PetHair Plus robot vacuum and mop, only $200 today at Best Buy seems like an ideal option. That's a whopping $700 off, by the way.
You can get the same deal for the charcoal version of the robot vac, too. This model is not only specially made for picking up pet hair, it self docks and charges when it's finished with the work.
It also comes with a mop attachment, so it can take care of those kitchen floors for you as well. Grab it while it's still available for this fantastic price!
G/O Media may get a commission
---
Source