There are two things I don't want anybody seeing: my browsing history and my hidden folders. But a new app is starting to make me think I might also have to add my Reddit post history to the list.
Enter the MBTI Reddit analysis tool, a web-based app that parses your post history to determine your Myer-Briggs type indicator. If you're unfamiliar with MBTI, it's practically a questionnaire designed to help you figure out how people perceive the world and make decisions. Or as one Hacker News reader eloquently put it, it's "astrology for people who think they're too smart for astrology."
You might also recognize it it from the Tinder bios of self-described quirky people who like to travel, enjoy eating food, and also label themselves as ENTP — you know, the unusual types.
Usually, you'd have to take a test to find out exactly which of the 16 different types your personality fits, but this tool leverages AI to analyze your Reddit history and guess your type based on what you've said online under the premise of anonymity.
"MBTI is not an exact science and test results are not always 100% accurate, so the machine learning model is also not going to be 100% precise either," the creators of the tool explain. "That's why instead of giving you the most likely personality result, you'll always get a table with all 16 personalities sorted from the most to least likely based on the probabilities calculated by our machine learning model."
Anyways, I ran my account through the analyzer. Here's what came back:
Apparently, I'm almost 60% ISFP, which stands for Introversion, Sensing, Thinking, and Perceiving. In other words, my Reddit post history suggests I'm "action-oriented, logical, analytical, spontaneous, reversed, and independent," and that I'm likely to "enjoy adventure and understand how mechanical things work."
Basically all the qualities that make me the hard-hitting technology journalist that I am.
More alarmingly, though, the tool indicates I've got a "controversiality" level of 12.4%. Is that bad, can it influence my future in a negative way? I don't know. But what better way to find out than compare my scores to those of celebs with Reddit accounts?
Let's start with someone whose Reddit history got them in trouble, 2016 US presidential debate superstar Ken Bone. If you don't recall, Bone captivated the hearts of America with his awfully reasonable question about energy and his adorable red sweater.
That was until he did a Reddit AMA and people started digging into his post history, resulting in headlines like "Ken Bone is actually kind of an awful guy." (Those are the words of the New York Post, not mine.)
Anyways, let's see how controversial Bone is.
Only 1 measly percent — that's 11% less than my score. And considering that his Reddit post history got him canceled way before cancel culture was even a thing, I should probably be worried.
But what if it's just a fluke? I should probably try some other celebs. Let's get into it.
Barack Obama
Former US President Barack Obama did an AMA eight years ago. Here's his controversiality score:
Okay, things aren't looking any better after this one, but the man literally got elected to run a country. Perhaps I'm setting the bar too high.
Bill Gates
Microsoft founder Bill Gates also did an AMA back in 2013. He must be more controversial than me.
Goddamnit. Moving on.
Rachel Maddow
Alright, Mashable placed MSNBC anchor Rachel Maddow's AMA among the top seven most disastrous ones ever. For sure, she is more controversial than I am.
Throw me a fucking bone, 2.31%? Alright, I'm giving up. I must be a terrible person.
Anyways, if you'd like to find your MBIT type based on your Reddit post history, click here. And if you've got a controversiality score higher than 12.4%, please get in touch. I'm desperately looking to give an example of a person with a worse personality than mine.
Daily Crunch: Pakistan un-bans TikTok
TikTok returns to Pakistan, Apple launches a music-focused streaming station and SpaceX launches more Starlink satellites. This is your Daily Crunch for October 19, 2020.
The big story: Pakistan un-bans TikTok
The Pakistan Telecommunication Authority blocked the video app 11 days ago, over what it described as "immoral," "obscene" and "vulgar" videos. The authority said today that it's lifting the ban after negotiating with TikTok management.
"The restoration of TikTok is strictly subject to the condition that the platform will not be used for the spread of vulgarity/indecent content & societal values will not be abused," it continued.
This isn't the first time this year the country tried to crack down on digital content. Pakistan announced new internet censorship rules this year, but rescinded them after Facebook, Google and Twitter threatened to leave the country.
The tech giants
Apple launches a US-only music video station, Apple Music TV —  The new music video station offers a free, 24-hour live stream of popular music videos and other music content.
Google Cloud launches Lending DocAI, its first dedicated mortgage industry tool — The tool is meant to help mortgage companies speed up the process of evaluating a borrower's income and asset documents.
Facebook introduces a new Messenger API with support for Instagram — The update means businesses will be able to integrate Instagram messaging into the applications and workflows they're already using in-house to manage their Facebook conversations.
Startups, funding and venture capital
SpaceX successfully launches 60 more Starlink satellites, bringing total delivered to orbit to more than 800 — That makes 835 Starlink satellites launched thus far, though not all of those are operational.
Singapore tech-based real estate agency Propseller raises $1.2M seed round — Propseller combines a tech platform with in-house agents to close transactions more quickly.
Ready Set Raise, an accelerator for women built by women, announces third class — Ready Set Raise has changed its programming to be more focused on a "realistic fundraising process" vetted by hundreds of women.
Advice and analysis for Extra Crunch
Are VCs cutting checks in the closing days of the 2020 election? — Several investors told TechCrunch they were split about how they're making these decisions.
Disney+ UX teardown: Wins, fails and fixes — With the help of Built for Mars founder and UX expert Peter Ramsey, we highlight some of the things Disney+ gets right and things that should be fixed.
Late-stage deals made Q3 2020 a standout VC quarter for US-based startups — Investors backed a record 88 megarounds of $100 million or more.
(Reminder: Extra Crunch is our subscription membership program, which aims to democratize information about startups. You can sign up here.)
Everything else
US charges Russian hackers blamed for Ukraine power outages and the NotPetya ransomware attack — Prosecutors said the group of hackers, who work for the Russian GRU, are behind the "most disruptive and destructive series of computer attacks ever attributed to a single group."
Stitcher's podcasts arrive on Pandora with acquisition's completion — SiriusXM today completed its previously announced $325 million acquisition of podcast platform Stitcher from E.W. Scripps, and has now launched Stitcher's podcasts on Pandora.
Original Content podcast: It's hard to resist the silliness of 'Emily in Paris' — The show's Paris is a fantasy, but it's a fantasy that we're happy to visit.
The Daily Crunch is TechCrunch's roundup of our biggest and most important stories. If you'd like to get this delivered to your inbox every day at around 3pm Pacific, you can subscribe here.
Google discontinues its Google Nest Secure alarm system
Google has discontinued its Google Nest Secure alarm system, the company first confirmed to Android Police. And sure enough, if you visit the Nest Secure's page on the Google Store right now, there's a big button right at the top that says the product is no longer available.
"Google Nest will no longer be producing Nest Secure, however we will continue to support our security users in all the same ways," a Google spokesperson said in a statement to The Verge.
Google introduced the Google Nest Secure system in 2017. It was designed to be modular, relying on a small hockey puck-shaped device with a keypad called the Nest Guard as the central hub, sensors around the house called Nest Detects, and NFC key fobs to arm and disarm the system. It also connects to the Nest mobile app so you can get alerts and arm and disarm the system remotely. The Nest Secure system launched at $499, but Google dropped the price to $399 less than a year later.
However, the Nest Guard also had a secret, on-device microphone that buyers didn't know about until Google added Google Assistant support to the device in February 2019. (A few months later, Google released a set of plain-English privacy commitments about its Nest devices.)
Google isn't totally out of smart home security, though. It still sells video doorbells, security cameras, smoke alarms, and more. And the company announced a $450 million investment in security company ADT in August, saying that Nest devices will "become the cornerstone of ADT's smart home offering" as part of that announcement.
Keep Your Mind and Hands Busy With the Best LEGO Deals
Best Gaming Deals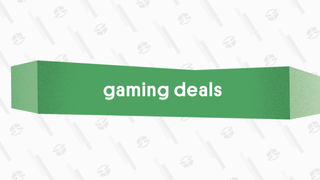 Best Gaming Deals
The best deals on games, consoles, and gaming accessories from around the web, updated daily.
Featured Deal: LEGO Hidden Side Lighthouse of Darkness | $32
These are the best LEGO deals for October 2020.
If you're looking for something to occupy your quarantine hours, why not pick up a new LEGO set or two? They're mentally stimulating, whether you're building to instructions or just creating things from scratch, and they're a great activity whether you're solo or with family.
Right now, you'll find solid savings on LEGO sets inspired by Star Wars, Minecraft, Spider-Man, Batman, and more. Scroll on for today's best LEGO deals!
Baby Yoda and LEGO: two irresistible pop culture creations that seem irresistible together. LEGO will launch this adorable version of The Child with the season two debut of The Mandalorian in late October.
There's no discount as of this writing, but even so, serious fans will want to drop a pre-order at Amazon now to ensure they can find it later this year. It's 1,073 pieces, too, so the price-per-brick ratio is pretty solid.
G/O Media may get a commission
And if you need a big building project to tackle in the meantime, Amazon has the full-size Attack of the Clones Yoda—a huge 1,771-piece set—for $86 right now.
Here's a larger-than-usual savings on the super-cool and seasonally appropriate Lighthouse of Darkness, one of the set's from LEGO's original Hidden Side franchise. This 540-piece has a ghost pirate, a skeleton, and other minifigures, and like all Hidden Side sets, you can use a smartphone app for digital augmented reality enhancements. It's 35% off right now at Amazon.
Right now, you can save $24 off the price of the towering Statue of Liberty kit. With 1,685 pieces, it's a meaty challenge aimed at anyone 16+, and the end result stands 17 inches tall. Grab this deal while it lasts!
Does Spider-Man really have a mech? Does he need a mech, let alone against Venom? We're not totally sure, but we are sure of this: Aunt May is the star of this set.
Did you ever think you'd have a chance to own an Aunt May minifig? Now's your moment. You also get Ghost Spider (a.k.a. Spider-Gwen) on a hoverboard (again, why?) and a Venom minifig alongside a giant Venom… mech. In any case, this unique set is $14 off right now.
Here's a cool set for kids that not only lets you build a trio of rad Star Wars droids, but also gives you the ability to interact with them via a tablet coding app. The LEGO Star Wars Boost Droid Commander kit has 1,177 LEGO bricks, a color and distance sensor, a motor that can be moved between the three built droids, and the ability to learn coding as you play via the iOS and Android app. Save $32 right now at Amazon.
We haven't seen a good deal on one of LEGO's Architecture cityscapes in some time, so we're pleased to have spotted this London bargain at Amazon.
Currently 15% off list, this 468-piece set includes landmarks such as Big Ben, Tower Bridge, and the London Eye. You probably won't be hopping the pond anytime soon, but this LEGO kit is far cheaper than a plane ticket anyway.
Big fan of the Star Wars Resistance animated series? If so, then you might be pleased to see this Major Vonreg's TIE Fighter set from the show.
It's 26% off the list price right now, albeit still a bit pricey for a 496-brick set. Still, this TIE Fighter looks awesome and comes with a few minifigures: Vonreg, General Leia, Kaz Xiono, and the droid Bucket (R1-J5).
It's a monster truck. It's a burger truck. It's a… wait for it… monster burger truck. Now that's three words that sound pretty great together. In fact, this original LEGO Creator set comes with instructions for three different builds with its 499 pieces, and right now you'll save 18% off at Amazon.
Some of the LEGO Minecraft sets are more whimsical in nature, but this one is all action. The Blaze Bridge is a lava-filled environment with interactive elements, and four minifigures: heroine Alex, a Wither Skeleton, and a pair of Blazes. It's 20% off right now at Amazon.
This is a super-cool LEGO Technic build for a catamaran boat that actually floats on water. You can build it tall with a sail or short like a motorboat, and this 404-piece set is $10 off now.
LEGO 2020 Advent Calendars | $20-30 Each

Got a little LEGO lover in the home? These new LEGO advent calendars are fresh for 2020, each featuring 24 little LEGO prizes for each day leading up to Christmas in December.
Each one is marked down $10 right now: the Star Wars and Harry Potter sets are $30 each, while the LEGO City and LEGO Friends ones are just $20 apiece. Each bundle has 300+ pieces and might be worth grabbing now—not only while the deal is live, but also while they're still easy to track down.
If you haven't built one of the remote-controlled LEGO Technic sets before, this might be a perfect starting point. Right now, this RC Stunt Racer is $19 off the list price. It can be built into two totally different configurations, both with tank treads, motors and a receiver, a remote, and the ability to drive the completed car all over the place.
If you're buying LEGO for a young kid, start with one of the LEGO Classic boxes. This Medium set is a good size, providing a robust 484 pieces within a handy plastic carrying case.
Without step-by-step directions, this set is ideal for getting kids familiar with the tiny blocks and unlocking a bit of creativity in the process. Of course, there are larger Duplo blocks for the really young'uns, but LEGO suggests this is ideal for ages 4+. It's $9 off right now.
---
Source