This 22-training bundle provides you with AWS, Cisco and CompTIA certification prep for less than $5 per course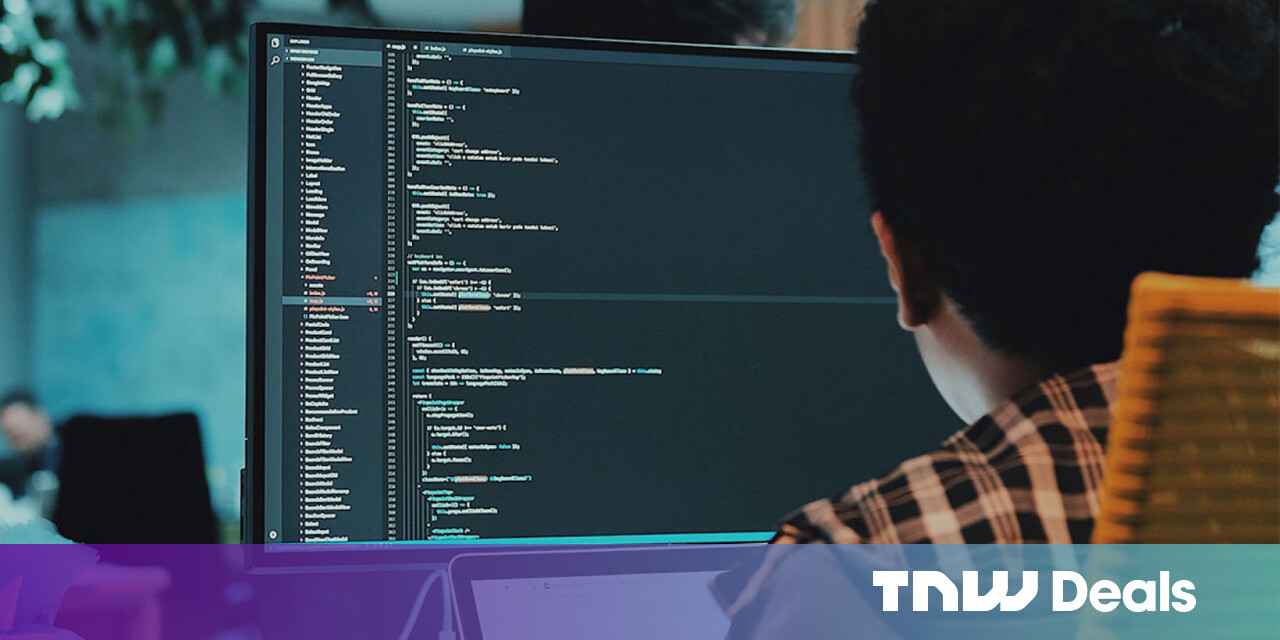 TLDR: The 2021 All-In-One AWS, Cisco & CompTIA Super Certification Bundle is more than 420 hours of training in all the most crucial IT areas to get you certified and working fast.
Career pivots are happening everywhere right now. With shifting economic fortunes, layoffs, and massive changes in many industries in the wake of COVID-19, it's only smart to take a look at your current career and decide if your current path is still where you want to be in five years. Or, more ominously, consider if your industry will still have a place for you.
With more companies pushing to cloud-based services, streamlining communication and relying more on their tech-driven systems than ever before, a cross-trained IT expert has never been more valuable. And an IT pro with multiple certifications will invariably bubble to the top of most company's recruitment searches.
There's no easier way to start down the IT career path than massive training in the key technology growth areas, leading to certification by the world's most recognized bodies and companies. That's what you'll get in the truly massive 2021 All-in-One AWS, Cisco and CompTIA Super Certification Bundle. Right now, it's just $99, more than 90 percent off from TNW Deals.
Even against other comprehensive learning bundles, the sheer volume of content in this 22-course, 420-plus hour behemoth is pretty staggering.
Certification is premium currency in the tech world — and no organization's seal of approval is more coveted than CompTIA. CompTIA A+ Certification Core 1 and 2 is bedrock training and certification for anyone looking to launch an IT career. The introductory training explores everything from mobile devices, networking technology, hardware, virtualization and cloud computing to installing and configuring operating systems, expanded security, software troubleshooting, and operational procedures.
Those courses are accompanied by three more prepping you for CompTIA certification exams, including full training in network technologies, security and cloud computing.
With more and more businesses moving to the cloud every day, it's no surprise that a full half of this course package is dedicated to training students in the critical care and feeding of cloud-based networked systems. In the cloud services space, that often comes down to know how to use the most popular platform for cloud operations, Amazon Web Services (AWS).
Over 10 courses, you'll get more than 70 hours tackling every aspect of how AWS works and experience how to use its most powerful tools. Courses cover topics like migration strategies, cloud architecture, infrastructure, database operations, visualization and analytics tools as well as developing a DevOps lifecycle, all aimed at helping students successfully pass several major AWS certification exams. There's even a pair of courses in how to use AWS' two biggest cloud rivals, Microsoft Azure and Google Cloud.
The uber-package wraps up with another significant batch of training, this time in earning you certification with Cisco's industry-leading networking hardware and software offerings. Across six courses, this instruction goes into detail on what it takes to keep a Cisco-driven system running smoothly, featuring training in how routing and switching technologies work, implementing Ethernet LANs, VLANs, and STP, the fundamentals of MPLS, EIGRP for automating routing decisions and configuration, CCNP T-Shoot requirements and more.
This level of intensive and exhaustive IT training would normally retail for over $4,400, but as part of this super package, it's all available for just $99 while this offer lasts.
Prices‌ ‌are‌ ‌subject‌ ‌to‌ ‌change.‌ ‌
WhatsApp might soon let you make calls from its desktop app
Video calls have increased due to the coronavirus pandemic, and companies such as Facebook and Zoom have taken full advantage of that. Earlier in the year, WhatsApp increased the group call limit from four to eight people. Now, it seems like the chat app will soon introduce the calling feature on its desktop app.
According to renowned WhatsApp sleuth WABetaInfo, the company has started creating the feature in one of its test builds. The under-development feature includes support for voice and video calls for both individual contacts and groups.
[Read: Google Assistant displays get a new UI, a dark theme, and more features]
Screenshots posted by WABetaInfo suggest that when you'll call someone through the WhatsApp desktop app, a new window will open up with controls to manage the call.
It's important to note that you can already make video calls to people through WhatsApp for desktop if you use the shortcut to create Facebook Messenger Rooms. However, the upcoming functionality will bank on WhatsApp's own infrastructure to make calls.
Since it's an under-development feature, we don't know when WhatsApp will roll out support for calls on its desktop app. We'll keep an eye out for you when this feature becomes available to everyone.
Intel agrees to sell its NAND business to SK Hynix for $9 billion
SK Hynix, one of the world's largest chip makers, announced today it will pay $9 billion for Intel's flash memory business. Intel said it will use proceeds from the deal to focus on artificial intelligence, 5G and edge computing.
"For Intel, this transaction will allow us to to further prioritize our investments in differentiated technology where we can play a bigger role in the success of our customers and deliver attractive returns to our stockholders," said Intel chief executive officer Bob Swan in the announcement.
The Wall Street Journal first reported earlier this week that the two companies were nearing an agreement, which will turn SK Hynix into one of the world's largest NAND memory makers, second only to Samsung Electronics.
The deal with SK Hynix is the latest one Intel has made so it can double down on developing technology for 5G network infrastructure. Last year, Intel sold the majority of its modem business to Apple for about $1 billion, with Swan saying that the time that the deal would allow Intel to "[put] our full effort into 5G where it most closely aligns with the needs of our global customer base."
Once the deal is approved and closes, Seoul-based SK Hynix will take over Intel's NAND SSD and NAND component and wafer businesses, and its NAND foundry in Dalian, China. Intel will hold onto its Optane business, which makes SSD memory modules. The companies said regulatory approval is expected by late 2021, and a final closing of all assets, including Intel's NAND-related intellectual property, will take place in March 2025.
Until the final closing takes places, Intel will continue to manufacture NAND wafers at the Dalian foundry and retain all IP related to the manufacturing and design of its NAND flash wafers.
As the Wall Street Journal noted, the Dalian facility is Intel's only major foundry in China, which means selling it to SK Hynix will dramatically reduce its presence there as the United States government puts trade restrictions on Chinese technology.
In the announcement, Intel said it plans to use proceeds from the sale to "advance its long-term growth priorities, including artificial intelligence, 5G networking and the intelligent, autonomous edge."
During the six-month period ending on June 27, 2020, NAND business represented about $2.8 billion of revenue for its Non-volatile Memory Solutions Group (NSG), and contributed about $600 million to the division's operating income. According to the Wall Street Journal, this made up the majority of Intel's total memory sales during that period, which was about $3 billion.
SK Hynix CEO Seok-Hee Lee said the deal will allow the South Korean company to "optimize our business structure, expanding our innovative portfolio in the NAND flash market segment, which will be comparable with what we achieved in DRAM."
LG's rollable TV finally goes on sale for $87,000
LG has announced that its world-first rollable TV is finally going on sale, albeit in limited fashion. The 65-inch LG Signature OLED R is now available at seven consumer electronics store throughout South Korea and will cost 100 million won, or more than $87,000.
The Signature OLED R is built around a flexible OLED panel that LG describes with characteristic restraint as "the most innovative development in television technology in decades." Because of its flexible nature, it can retract partially or fully into its base, adapting to different aspect ratios or hiding the panel completely when not in use.
"LG's exquisite creation liberates users from the limitations of the wall, enabling owners to curate their living environment without having to permanently set aside space for a large, black screen that is only useful when turned on," the company says in a statement. Buyers will be able to choose between four colors for the wool speaker cover, and the aluminum base can be personalized with an engraving.
Unsurprisingly for such an ambitious product, the Signature OLED R has faced a difficult path to market. LG Display first showed off a rollable TV prototype at CES 2018, and Bloomberg later reported that the display would make its way into a shipping product the next year. LG did indeed bring a commercial rollable TV to the next CES with plans to release it in spring 2019, but it never actually went on sale.