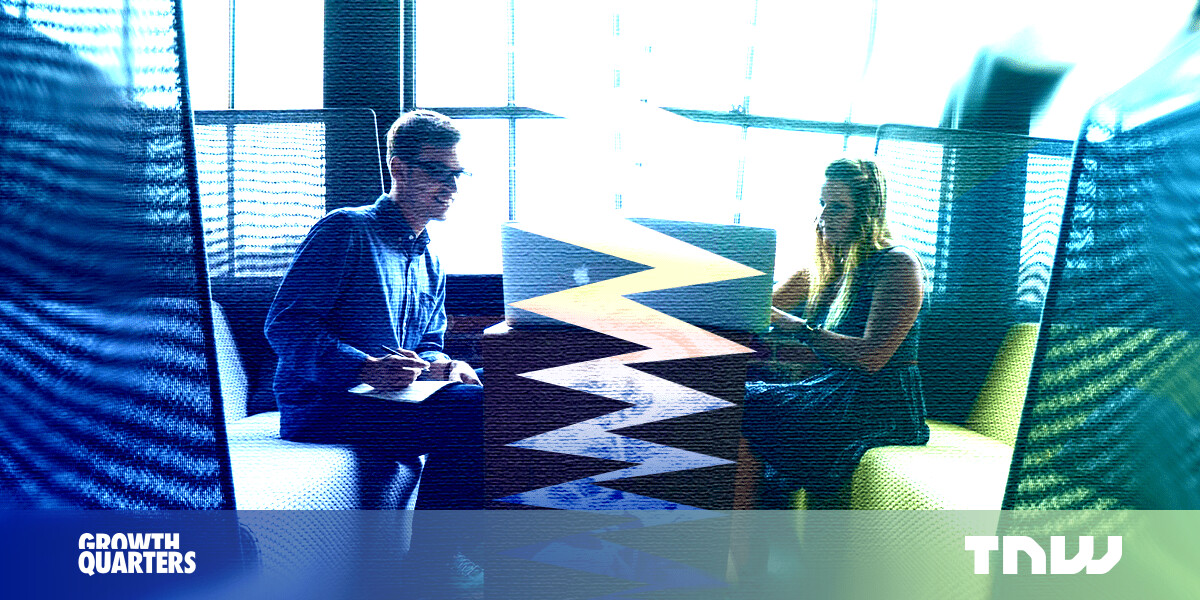 The fact that women are paid less than male colleagues is a stubborn fact in the U.S. workplace.
As of July, women earned 84 cents for every dollar a man earned. It is a discrepancy that has garnered significant attention from scholars, the media and sex discrimination lawsuits.
But this figure only tells part of the story regarding gender pay inequality.
As a professor of business management, I have long studied compensation and inequality and know that base pay is only one way that women are disadvantaged in the workplace. Recent research by myself and colleagues shines a light on how female employees – particularly in the tech industries – likewise lose out when it comes to other forms of pay that receive far less attention: equity-based awards.
These are stock grants, in which employees are offered shares in the firm as a form of pay, and stock option grants that offer the right to buy company stock at a preset price in the future. The value of both are tied to the employing organization's market price.
Less of an option?
Equity-based awards are commonly used in technology firms and startups and can make up a substantial part of employees' compensation. In fact, according to the 2014 General Social Survey, which was administered to a national random sample of working adults, 20% of all workers in the private sector own stock and stock options in their companies.
Some estimates suggest the average value of stock options to employees who receive them is $249,901, and the average value of stock is $60,078.
My colleagues and I wanted to see if gender played a role when it comes to equity-based pay.
Aaron D. Hill of the University of Florida, Ryan Hammond at the data storage company Pure Storage, Ryan Stice-Lusvardi at Stanford University and I analyzed equity-award data from two technology organizations. We found a gender gap for equity-based awards ranging from 15% to 30% – even after controlling for the typical reasons that women tend to earn less than men, such as differences in occupation and length of service at a company.
What's in a name?
We wanted to know what could be behind the discrepancy, so we ran an experiment in which we asked working professionals to play the role of a manager in a fictitious company. Participants were asked to read a set of employee performance reviews and distribute stock options to their team based on one of two criteria often used for equity-based awards: retaining talent and recognizing high potential employees.
The fictional employees were randomly assigned one of two gender-typical names, Steven and Susan, so that each profile was given the man's name half the time and a woman's the other half. This helped ensure that any differences between the profiles did not affect the results.
What emerged was a gender gap favoring men when it came to distributing stock options based on retention – but not based on potential.
In other words, the data showed when it came to equity being used as an incentive to keep employees at the company, there was a significant gender gap.
Our results were backed up by what we saw in the data provided by the technology firms, as well as publicly available data of executives.
These findings come at a time when many companies are seriously looking at gender pay discrepancies.
But even with efforts underway to address the gender gap in base pay and bonuses, we believe that many businesses do not appear to be focusing equal attention to equity-based awards. We heard this firsthand in interviews conducted with 27 human resources professionals at both public and private companies. Although nearly all interviewees acknowledged their employers were doing pay audits for base pay, and sometimes bonuses, only three said their companies conducted audits on equity-based awards.
We also found evidence of this within the two technology companies we studied. There was small to no gender gaps in salary and bonuses after controlling for typical reasons that women receive less pay; however, large gender gaps existed in equity-based awards.
Unequal equity
Part of the reason this gender gap in equity awards exists is down to why they are handed out to employees in the first place. Stocks and options are most often distributed to employees to keep them from leaving. In fact, a survey of 217 companies found that almost 90% said retention was the primary objective of their stock option program.
Our interviews with HR professionals backed this up. Interviewees described equity-based awards as retention incentives for "high performers" and as "a forward-looking reward program."
And studies have shown that men tend to be perceived as more capable in work settings than women and as such are likely viewed as more important to retain in a company and often seen as a higher risk of leaving for a rival. As a result, men are likely to receive more equity-based awards than women.
While some companies are working hard to address gender inequality, our findings suggest that efforts should be applied more broadly to all forms of pay.
This article is republished from The Conversation by Felice Klein, Assistant Professor of Management, Boise State University under a Creative Commons license. Read the original article.
Published October 7, 2020 — 06:30 UTC
You Can Still Get a Stimulus Check If You're a Low-Income Earner
If you have yet to receive your coronavirus stimulus check, there may still be time. The IRS has extended the deadline to apply for one until Nov. 21 for "non-filers"—typically low-income earners or those with prolonged unemployment who earn below the income threshold requiring them to file a tax return. According to the IRS, roughly 9 million Americans are qualified but have not received their checks.
"We took this step to provide more time for those who have not yet received a payment to register to get their money, including those in low-income and underserved communities," IRS Commissioner Chuck Rettig said in a statement.
How to use the Non-Filers tool
People who qualify for the extension will not have filed a 2018 or 2019 tax return, and have income below $24,400 for married couples or $12,200 for a single person. As non-filers are typically harder to reach and often have outdated contact information, the IRS has created a Non-Filers tool (available in English and Spanish) to ensure that money can still be claimed. Per the IRS:
Usually, married couples qualify to receive a $2,400 payment while others normally qualify to get $1,200. People with qualifying children under 17 can get up to an additional $500 for each child. People can qualify, even if they do not have earned income or work.
The tool will ask you to register for an online account, which will have a form for your personal information and an option for direct deposit. Two weeks after registering, you can track the status of your payment using the IRS Get My Payment tool. The idea is to get money in your hands—and you will not be asked to pay taxes on it.
The IRS plans to issue all payments before the December 31, 2020 deadline outlined in the CARES Act.
G/O Media may get a commission
Note, a federal judge recently ruled that prisoners should also qualify for a stimulus check, and has ordered the IRS to reconsider previously denied claims that were filed through the Non-Filers on the IRS's website, according to Newsweek. The IRS says it's planning to appeal the ruling, but it's worth registering if you qualify.
Beware of scams
Make sure you are visiting the real IRS website before entering any personal information. Do not click on unverified links in any emails or texts you may receive. Remember, the IRS is not going to call, text, email, or contact you on social media asking for personal or bank account information.
Cloud Foundry coalesces around Kubernetes
In a normal year, the Cloud Foundry project would be hosting its annual European Summit in Dublin this week. But this is 2020, so it's a virtual event. This year, however, has been a bit of a transformative year for the open-source Platform-as-a-Service project — in more ways than one. With Cloud Foundry executive director Abby Kearns leaving earlier this year, the organizations' former CTO Chip Childers stepped into the role. Maybe just as importantly, though, the project's move to Kubernetes as its container orchestration tool of choice — and a renewed focus on the Cloud Foundry developer experience — is now starting to bear fruit.
"In April, I took over the job. I said: 'Listen, our community has a new North Star. It's to go take the Cloud Foundry developer experience and get that thing re-platformed onto Kubernetes . No more delay, no more diversity of thought here. It's time to make the move,' " Childers said (with a chuckle). "And here we are. It's October, we have our ecosystem aligned, we have major project releases that are fulfilling that vision. And we've got a community that's very energized around it continuing the work of progressing this integration with a bunch of cloud-native projects."
Developers who use Cloud Foundry, Childers argued, love it, but the project now has an opportunity to show a wider range of potential use that it can offer a smoother developer experience on top of virtually any Kubernetes cluster.
One of the projects that is working on making this happen — and which hit its 1.0 release today, is cf-for-k8s. Traditionally, getting up and running with Cloud Foundry was a heavy lift — and something that most companies left to third-party vendors to handle. This new project, which launched in April, allows developers to spin up a relatively light-weight Cloud Foundry distribution on top of a Kubernetes cluster — using projects like Istio and Fluentd, in addition to Kubernetes — and to do so within minutes.
"It comes along with the whole process of reimagining our architecture to pull in other projects a lot more aggressively and allows us to get to feature parity [with the classic VM-focused Cloud Foundry experience] using a lot more complementary open-source projects," Childers said about the larger role of this project in the overall ecosystem. "That lets our community focus less on building the underlying plumbing and [spend] more time thinking about how to speed up innovation and the developer experience."
This wouldn't be open source if there wasn't another project that does something quite similar — at least at first glance. That's KubeCF, which hit its 2.5 launch today. This is an open-source distribution of the Cloud Foundry Application Runtime that, as Childers explained, is meant for production use and that was originally meant to provide existing users a bridge onto the Kubernetes bandwagon. Over time, these two projects will likely merge. "Everyone's collaborating on what this shared vision looks like. They're just, they're just two different distributions that handle the different use cases today," Childers explained.
After six months in his new position, Childers noted that he's seeing a lot of energy in the community right now. The job is hard, he said, when there's unhealthy disagreement, but right now, what he's seeing is "a beautiful harmony of agreement."
VidCon is planning to return in summer 2021, and will allow people to attend digitally
VidCon, an annual convention focused on digital creators, is tentatively planning to return to Anaheim, California next summer if conditions allow, but organizers are preparing to let people attend digitally for the first time.
The new digital option will allow people to purchase tickets for a number of live-streaming and "key fan-focused sessions" for those who don't or can't travel to the actual convention. The move comes after VidCon saw success in many of the digital sessions the convention held this year (referred to as VidCon Now) after the COVID-19 pandemic led to organizers deciding to cancel the actual in-person event.
Nearly 1 million people tuned into digital events held by VidCon over the last few months, according to general manager Jim Louderback, adding that nearly half of that audience was streaming from outside the United States.
"We've clearly demonstrated that VidCon transcends borders — more than 180 of them to be exact. Our new hybrid digital and IRL model will extend VidCon's global reach with more new ways to be informed, entertained, and inspired than ever before."
In order to reach a more international audience, VidCon's digital portion will also program different panels and sessions in partnership with VidCon Mexico and VidCon Asia. These panels will be created in a country's native language and will be scheduled for the appropriate time zones, according to a press release.
Alongside VidCon's new digital plans, the organization is also introducing a rebrand that is meant to focus on all digital creators instead of honing in on YouTubers. This includes making VidCon Now events — those digital panels and sessions that took the place of a physical VidCon this past summer — year-round. VidCon Now, which includes speakers and experts from YouTube, Instagram, Twitch, TikTok, and more, will pick up again on October 27th.
"We started VidCon more than a decade ago to help strengthen and promote the explosion of creativity that was happening online," co-founder Hank Green said in a press release. "We did that by bringing together the entire ecosystem: the creators who make amazing things, the fans who love them, and the industry that supports them."