This week, Apple unveiled the iPhone mini, the smallest iPhone it has debuted in years, and it looks like the iPhone I've been wanting for a very long time.
I haven't been a fan of the trend toward bigger smartphones. The first one I bought for myself was the iPhone 7 Plus. I returned it within a week because it was too big and got the iPhone 7 instead, which I loved. Last year, I upgraded from the iPhone 7 to the iPhone 11, but returned that within a week, too — even though the 11 is smaller than the 7 Plus, I still found it unwieldy. I then paid a $300 premium over the 11 to get the iPhone 11 Pro purely because it was the smallest available iPhone with the newest specs at the time.
I primarily use my phone for texting, reminders, jotting down notes, checking Slack, surfing the web, and occasional phone calls. I'm a really boring phone user! Being able to do all of that lightweight work one-handed is my most important criteria when selecting a phone, and the iPhone 7 Plus and the iPhone 11 didn't let me do those things easily.
The smaller iPhone 11 Pro has been a much better size for me, but it's not a perfect fit. I still have to stretch my thumb to the upper edges of the screen more than I'd like. And I haven't wanted to move back down to an iPhone 7-sized phone like the 8 or the SE because I like the iPhone 11 Pro's edge-to-edge OLED display too much.
The iPhone 12 mini, however, looks like it will offer exactly what I'm looking for in a modern iPhone without forcing me to compromise. It has a 5.4-inch screen that seems like it will be easy to use one-handed. That screen is also an OLED display that takes up most of the front of the phone. Those two things are all I really need.
Sure, if I pick up the iPhone 12 mini, I'll be losing out on a few other things. Some people like big-screened phones so they can watch movies or play games on a large display, and the iPhone 12 mini will likely feel cramped in comparison to the iPhone 12 Pro Max. But I can't remember the last time I watched a full-length movie on a phone, and I try not to play mobile games because my gaming backlog is long enough as it is. The larger screen real estate for those types of things just isn't that important to me. And the extra camera features that often come alongside bigger phones aren't that compelling to me, either, since I mostly just take auto-focused close-ups of my cat that I send to my wife.
There are still some open questions about the iPhone 12 mini. We haven't tried the phone ourselves yet, so we don't know if it will be as easy to use one-handed as I'm imagining. Apple also says the iPhone 12 mini has a shorter battery life than the standard iPhone 12 when watching video and listening to audio, and until we can review the phone, it's hard to know if its battery could feel too small in day-to-day use.
But for me, the combination of the iPhone 12 mini's small size, its OLED edge-to-edge display, and other modern iPhone amenities like the A14 Bionic processor and cameras that can still presumably take great pictures of my cat might make Apple's newest small phone an upgrade that I can't pass up. Here's hoping that small phones are back for good.
Here's our first look at Huawei's Mate 40 Pro
Huawei announced the Mate 40 Pro yesterday, and now we have one in hand. It might not be easy to recommend Huawei phones outside of China, since the Trump administration's targeted sanctions have prevented it working with US companies like Google, but devices like the P40 Pro Plus and last year's Mate 30 Pro have had hardware as impressive as anything else on the global smartphone market.
The situation shouldn't be any different with the new Mate 40 Pro. It's likely to be Huawei's most advanced device yet — even if there are still questions over the extent to which the company is actually able to manufacture it.
I thought the Mate 30 Pro was the best-looking phone released in 2019, and the Mate 40 Pro builds on that design. The unit I have is in the "Mystic Silver" colorway, which Huawei is promoting the most heavily. It's a lot more unusual than the name makes it sound — the back is frosted glass, but there's a kaleidoscopic effect where the phone shimmers different colors depending on the light. It looks great.
The camera module is circular, as it was last year, but this time the lenses are arranged in a ring around the Leica logo. I think I preferred the Mate 30 Pro's two-tone glossy effect a little better, but Huawei says this year's model was inspired by a black hole, so make of that what you will. This is still an attractive device from behind.
Around the front, the notch has been jettisoned in favor of a double-wide hole punch cutout for the dual selfie cameras. The OLED display is a little bigger this year at 6.76 inches, and it still has the 88-degree "waterfall" curves on the edges, which Huawei calls a "horizon" display.
These edges mean the power button on the side is still pushed back further to the rear than on most other phones. Unlike the Mate 30 Pro, however, Huawei has found space for physical volume buttons this time, which should be an improvement in usability.
Overall the Mate 40 Pro is looking like another physically and technically impressive Huawei flagship phone, and I'm looking forward to finding out what the company has managed to achieve — particularly with the camera and the new Kirin 9000 processor. The software, of course, will be another matter entirely. Stay tuned for a full review.
This Dutch startup sells microdosing kits to boost productivity — so I did magic truffles for a month
The idea of microdosing hallucinogenic drugs to boost productivity has always fascinated me. I'm easily distracted and quite chaotic, so taking tiny amounts of recreational drugs to help me address that sounds like a good time to me.
Microdosing for productivity is nothing new, of course. Silicon Valley nerds have been raving about taking tiny doses of drugs for ages and this TNW2017 talk from Paul Austin has always been one of the most popular ones on our YouTube channel:
[embedded content]
The idea of microdosing sparked real interest at TNW and we even set up a dedicated Slack channel for it and even had some offers to do a microdosing trial as a whole company. Despite loving his talk though, my colleagues and I didn't dare to take the plunge and the idea just fizzled out… until I found Earth Resonance.
The magical moment
I my microdosing dreams were sparked again this year when a developer friend of mine wouldn't shut up about how his productivity and problem-solving skills had improved after he started microdosing LSD. He made it sound like "NZT" — the wonder drug in that movie Limitless starring Bradley Cooper.
So I decided to take the plunge. I read some guides, got a tab of LSD, put it in some vodka, let it sit for a couple of days, and started doing tiny doses.
At first, I felt nothing, so I upped my dosage, until I noticed something. The feeling I got wasn't like the Limitless productivity boost I was promised, I just felt antsy and restless instead. It was like a more uncomfortable version of the feeling you get when you drink too much coffee.
Slightly disillusioned, I dropped the idea of microdosing again and moved on with my life, until I stumbled across an Instagram ad from a company called Earth Resonance — an Amsterdam-based startup that sells microdosing packages from their webshop. It seemed I had finally found the streamlined (and legal) microdosing experience I had been looking for.
So how does it work?
As the name implies, they don't sell LSD, but psilocybin truffles (commonly known as magic truffles). The concept is the same; you take a tiny dose of truffles (~1 gram) every other day and you get a very slight buzz – if you can even call it that – that helps you focus, organize, and work.
Being the cheap writer that I am, I contacted them for an interview and asked them if I could try their product. After a good chat with their two founders I got a month's worth of truffles, a tiny scale, and a document they call the Protocol.
The Protocol is an extensive guide that helps you with the process, determine your ideal dose, set your goal, and gives you some tips on stuff like meditation.
You start with a relatively small dosage every other day, and increase it until you hit your sweet spot, which turned out to be 1.2 grams for me. This is all dependent on body weight, health, et cetera, but you can easily figure out what works best for you by slightly increasing your dose every other day.
If you want to follow the Protocol the way it's intended you'll have to stop drinking coffee and alcohol, stop smoking, keep track of your daily progress and meditate every day.
I did this for the first week until I realized it wasn't doing much for me. The reason I started microdosing was for productivity, not for personal growth. After spending a week at my mom's cabin without microdosing (I didn't want to tell her), I decided I would finish the month but not do all the Protocol-stuff. It turned out to be a great decision.
In the stressful months leading up to our flagship conference, I did a dose every time I had a busy day ahead of me. It noticeably improved my productivity, especially in the first half of the day.
It's hard to describe the effects of a microdose accurately without sounding like an ad. You know how sometimes you have a really productive day, for no discernible reason? Microdosing gives a similar feeling. Tasks get easier to tackle, you feel more creative, and distractions are easier to ignore.
It's important to note though that it's a relatively minor effect — so I suggest you set you expectations accordingly — but it's a powerful tool once you get used to it. The effect is subdued, you might even barely notice it, but the results I saw in my work were far from it.
Earth Resonance is on a mission to give everyone a chance to see what it's like to microdose psilocybin truffles — in a legal manner.
Lucky for me, a recent change in the Dutch tax code has that made possible here in the Netherlands. When magic truffles became a 'luxury good' (at 19% VAT), it got the legal status that allowed companies like Earth Resonance to start selling truffles online without having to worry about repercussions.
Earth Resonance's founder, Robert Nass, told me people have opened up to microdosing since coronavirus lockdowns started. Orders have gone up as people start to seek new experimental ways to deal with these extremely weird conditions.
Of course experimenting with hallucinogenic drugs is daunting, and definitely not for everyone. That's why Earth Resonance offers online consultancy (€89,00 for 1 hour) to help people prepare for their microdosing month. I didn't get to try this aspect, but the thought of there being experts on staff to guide people gives you an idea of how serious this company is about normalizing microdosing.
The future of microdosing
The answer Nass gave when I asked him about the future of his company really stuck with me. I expected a stock answer about international expansion, but if it was up to Nass, his product would be part of the Dutch healthcare package. Seeing how birth control medication isn't even part of our healthcare package, I wouldn't hold my breath, but I admire his ambition and would love it if it came to fruition.
For now, the Netherlands is the only country that allows over-the-counter sales of psilocybin truffles. According to Nass, Canada is up next. He told me the pandemic delayed things, but he expects Canada to legalize it within the next three years. I really hope they do.
If you've been curious about microdosing (and live in the Netherlands), I can recommend you give it a go. We're all working from home anyway, so why not experiment with small amounts of drugs while you're there? It's been a great experience for me and I'm confident more people can benefit from giving it a go.
Maybe the future of work isn't just remote, it's also on drugs.
Please read Earth Resonance's healthcare disclaimer before ordering. If you have any underlying conditions or doubts, consult with your physician beforehand.
Published October 23, 2020 — 08:41 UTC
How I passed the TensorFlow Developer Certification Exam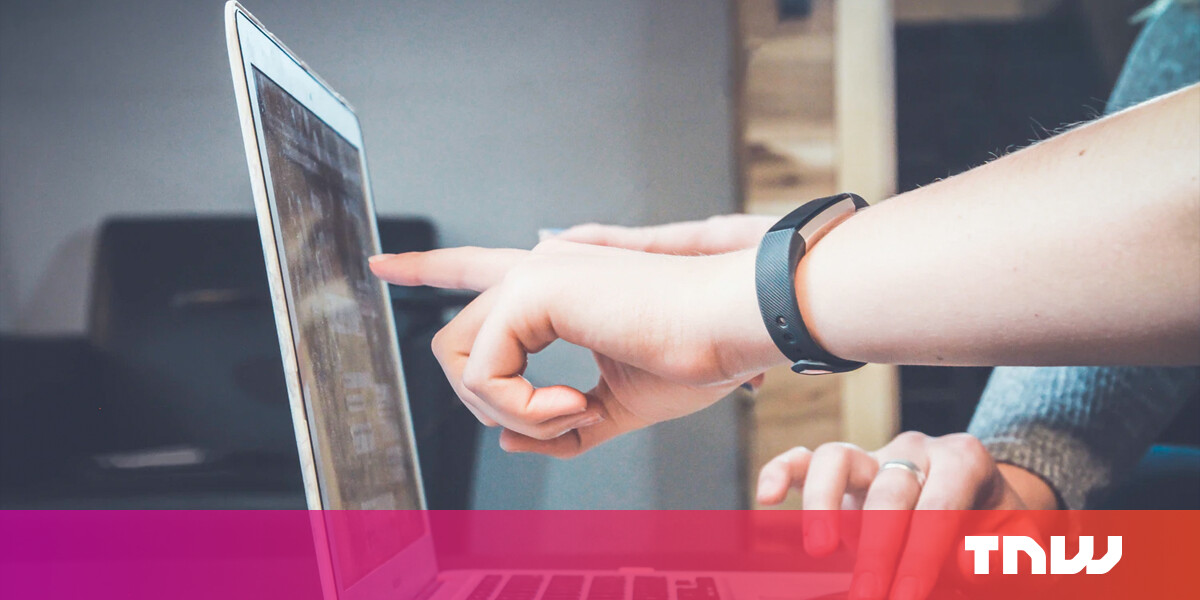 Curriculum — what I studied to build the skills necessary for passing the exam
It should be noted that before I started studying for the exam, I had some hands-on experience building several projects with TensorFlow.
The experienced TensorFlow and deep learning practitioner will likely find they can go through the following curriculum at about the same pace I did (three weeks total), maybe faster.
The beginner will want to take as much time as needed. Remember: building any worthwhile skill takes time.
I've listed timelines, costs ($USD), and helpfulness level (towards passing the exam) for each resource. The timelines are based on my experience.
If you want to create a curriculum for yourself, I'd recommend something like the following.
Note: For paid resources, affiliate links have been used. This doesn't change the price of the resource but if you do happen to purchase one, I will receive a portion of the payment: money I use towards creating resources like this.
Time: 1-hour.
Cost: Free.
Helpfulness level: Required.
This should be your first stop. It outlines the topics which will be covered in the exam. Read it and then read it again.
If you're new to TensorFlow and machine learning, you'll likely read this and get scared at all the different topics. Don't worry. The resources below will help you become familiar with them.
Time: 3 weeks (advanced user) to 3 months (beginner).
Cost: $59 per month after a 7-day free trial, financial aid available through application. If you can't access Coursera, see the equivalent free version on YouTube.
Helpfulness level: 10/10.
This is the most relevant resource to the exam (and getting started with TensorFlow in general). The careful student will notice the TensorFlow Certification handbook and the outline of this specialization are almost identical.
It's taught by Laurence Moroney and Andrew Ng, two titans of TensorFlow and machine learning and if I had to only choose one resource to prepare for the exam, this would be it.
I appreciated the short video format and focus on hands-on examples as soon as possible. The multiple code notebooks at the end of each section were must-haves for any practical learner.
A tip for the programming exercises: don't just fill in the code gaps, write the entire thing out yourself.
Time: 3 weeks (reading cover to cover, no exercises) — 3 months (reading cover to cover and doing the exercises).
Cost: Price varies on Amazon but I picked up a hard copy for $55. You can see all the code for free on GitHub.
Helpfulness level: 7/10 (only because some chapters aren't relevant to the exam).
At 700+ pages, this book covers basically all of machine learning and thus, some topics which aren't relevant to the exam. But it's a must-read for anyone interested in setting themselves a solid foundation for a future in machine learning and not just to pass an exam.
If you're new to machine learning, you'll probably find this book hard to read (to begin with). Again, not to worry, you're not in a rush, learning useful skills takes time.
Put it this way, if you want an idea of the quality of the book, I read the first edition during morning commutes to my machine learning engineer job. And I can tell you, more often than not, I'd end up using exactly what I read in the book during the day.
The 2nd edition is no different, except it's been updated to cover the latest tools and techniques, namely TensorFlow 2.x — what the exam is based on.
If you're only after relevant chapters to the exam, you'll want to read:
Chapter 10: Introduction to Artificial Neural Networks with Keras
Chapter 11: Training Deep Neural Networks
Chapter 12: Custom Models and Training with TensorFlow
Chapter 13: Loading and Preprocessing Data with TensorFlow
Chapter 14: Deep Computer Vision Using Convolutional Neural Networks
Chapter 15: Processing Sequences Using RNNs and CNNs
Chapter 16: Natural Language Processing with RNNs and Attention
But for the serious student, I'd suggest the whole book and the exercises (maybe not all, but pick and the choose the ones which suit spark your interests most).
Time: 3-hours (I only watched 3 lectures) — 24-hours (1-hour per lecture, plus 1-hour review each).
Cost: Free.
Helpfulness level: 8/10.
World-class deep learning information from a world-class university, oh and did I mention? It's free.
The first 3 lectures, deep learning (in general), Convolutional Neural Networks (usually used for computer vision), and Recurrent Neural Networks (usually used for text processing) are the most relevant to the exam.
But again, for the eager learner, going through the whole course wouldn't be a bad idea.
Be sure to check out the labs and code they offer on GitHub, especially the Introduction to TensorFlow one. And again, I can't stress the importance of writing the code yourself.
Time: 3-hours (depending on how fast your computer is).
Cost: Free.
Helpfulness level: 10/10 (using PyCharm is a requirement).
The exam takes place in PyCharm (a Python development tool). Before the exam, I'd never used PyCharm. And it's suggested you get at least somewhat familiar with it before you start.
So to familiarize myself with PyCharm, I went through their getting started series on YouTube which was very straightforward, "here's what this button does."
But the main tests were making sure TensorFlow 2.x ran without any issues and my computer could run deep neural networks in a respectable time (my MacBook Pro doesn't have a Nvidia GPU).
To test this, I replicated the following two TensorFlow tutorials on my local machine:
Both of these worked fine locally, however, as we'll see below, as soon as I started the exam, I ran into an issue.
Extras
deeplearning.ai videos on Coursera/YouTube — The examination is purely code-based (Python code) but if you want to know what's going on behind the scenes of the code you're writing (linear algebra, calculus), I'd jump in and out of videos here as you see fit. For example, if you're not sure what mini-batch gradient descent is, search "deeplearning.ai mini-batch gradient descent."
TensorFlow documentation — If you're going to be a TensorFlow practitioner, you're going to need to be able to read the documentation. If you don't understand something, write the code and comment it yourself.
Coding with TensorFlow on YouTube (playlist) — Most of the TensorFlow in Practice Coursera Specialization in video series on YouTube, taught by the same instructor as well.