The Supreme Court handed down an order Thursday night that doesn't so much resolve a significant fight over abortion as delay a resolution — postponing it just long enough to ensure that the justices won't need to weigh in until after the election.
The case, FDA v. American College of Obstetricians and Gynecologists, involves a dispute over whether abortion patients should have an easier time obtaining a pill used as part of a two-drug regimen to terminate a pregnancy. Mifepristone, the drug at the center of American College, causes pregnancy tissue and the lining of the uterus to break down and separate from the uterus itself. About a day or two after taking mifepristone, the patient takes a second drug, misoprostol, which causes uterine contractions and expels the uterus's contents.
The Food and Drug Administration (FDA) approved the use of mifepristone for this purpose in 2000. Yet, while patents often take the drug at home, the FDA requires them to pick the drug up at a hospital, clinic, or medical office — it cannot be dispensed by a retail or mail-order pharmacy.
Under normal circumstances, this is a fairly minor burden on abortion patients' ability to obtain an abortion. During a deadly pandemic, however, this requirement that patients receive mifepristone directly from their health provider is significantly more burdensome for a variety of reasons. Patients may be reluctant to travel to a clinic and risk infection, and many abortion providers are either closed or are operating at reduced capacity in order to limit the spread of Covid-19 (or, at least, they were at the time when the lower court order was handed down).
Accordingly, a lower federal court relaxed the FDA's ordinary restrictions on who can dispense mifepristone until 30 days after the end of the public health emergency triggered by the pandemic.
As Justice Samuel Alito points out in a dissenting opinion in American College, this is exactly the sort of case where Chief Justice John Roberts — who typically opposes abortion rights but who also cast a surprising vote to block a Louisiana anti-abortion law last June — would ordinarily be expected to rule in favor of the Trump administration's request, reinstating the FDA's restrictions on mifepristone in the process.
In cases asking how public health officials should respond to the pandemic, Roberts has consistently emphasized that courts should defer to those officials' judgment. In South Bay United Pentecostal Church v. Newsom (2020), for example, Roberts broke with his fellow conservatives, allowing a California public health order limiting the number of people who could gather in a place of worship to remain in effect.
"The precise question of when restrictions on particular social activities should be lifted during the pandemic is a dynamic and fact-intensive matter subject to reasonable disagreement," Roberts wrote in his South Bay opinion. He added that "our Constitution principally entrusts '[t]he safety and the health of the people' to the politically accountable officials of the States 'to guard and protect.'"
A similar logic could easily be applied to the American College case, and it could be applied to this case without even having to get into the fraught legal and political issues surrounding the right to an abortion. A court ordered health officials at the FDA to change the rules regarding a particular drug, citing the pandemic as justification. But Roberts typically requires courts to defer to such officials in pandemic-related cases.
And yet, the Court doesn't so much resolve the case as toss away a hot potato until after the election is over. Citing unspecified concerns that "a more comprehensive record would aid this Court's review," the Supreme Court's American College order effectively punts the case back down to the lower court "to permit the District Court to promptly consider a motion by the Government to dissolve, modify, or stay the injunction, including on the ground that relevant circumstances have changed."
The Supreme Court also orders the lower court to "rule within 40 days of receiving the Government's submission."
A majority of the Court, in other words, called for the lower court to take a do-over. And it gave the district court just enough time that, should this case reach the justices again, the election will be over (and Supreme Court nominee Amy Coney Barrett will likely be confirmed). Only Justice Clarence Thomas and Alito publicly revealed that they dissented from the Court's order in American College, although it is possible that another justice dissented silently.
There's no way to know with certainty why the Court took this highly unusual action, but there's one cynical interpretation: At least some key members don't want to wade into a giant abortion controversy in the middle of a Supreme Court justice confirmation fight and a presidential election.
---
Will you help keep Vox free for all?
The United States is in the middle of one of the most consequential presidential elections of our lifetimes. It's essential that all Americans are able to access clear, concise information on what the outcome of the election could mean for their lives, and the lives of their families and communities. That is our mission at Vox. But our distinctive brand of explanatory journalism takes resources. Even when the economy and the news advertising market recovers, your support will be a critical part of sustaining our resource-intensive work. If you have already contributed, thank you. If you haven't, please consider helping everyone understand this presidential election: Contribute today from as little as $3.
US election concerns, record virus cases push stocks down
Investors are concerned that a contested US election result could lead to volatile prices in stocks and other assets.
Asian stocks slipped on Tuesday as investors adjusted risk exposure heading into the United States election and as a deadline for Washington to pass an economic stimulus bill approached while Europe reported record daily coronavirus infections.
MSCI's broadest index of Asia-Pacific shares outside Japan was 0.11 percent lower after US stocks ended Monday's session in the red. Australian and Japanese stock indices also dipped while MSCI's gauge of stocks across the globe was 0.09 percent lower.
Investors globally are expressing concerns that the outcome of the November 3 US presidential election could be contested, leaving the world's biggest economy in political limbo as it struggles to escape the pandemic and revive growth.
"Such an event would very likely upset global markets considerably until the US reaches an accepted resolution," said American Century Co-chief Investment Officer Keith Creveling.
'Wild West territory'
Chris Weston, the head of research at Melbourne brokerage Pepperstone, said that while there were worries about the US stimulus package, recent declines were more likely due to investors taking precautionary positions ahead of the election.
"Do you really want to hold those exposures into what could be a volatility event?" Weston said. "We're getting into the Wild West territory where it becomes more whippy."
Japan's Nikkei 225 index slipped by 0.34 percent. Hong Kong's Hang Seng index bucked the regional trend, rising by 0.16 percent.
Investors await key earnings results later in the week for companies including Netflix Inc and Tesla Inc.
Debate outcome
They were also waiting to see if the final debate between US President Donald Trump and his Democratic challenger Joe Biden on Thursday shifts the trajectory of the election.
In New York, the Dow Jones Industrial Average fell 1.44 percent, the S&P 500 was 1.63 percent lower and the Nasdaq Composite settled down 1.65 percent.
European shares closed lower as surging COVID-19 cases raised investor concerns. Parts of the United Kingdom were put into lockdown and France imposed curfews.
The number of new COVID-19 cases in the US last week rose 13 percent to more than 393,000, approaching levels last seen during a northern summer peak, according to figures compiled by the Reuters news agency.
In contrast to equity markets, currency investors were less pessimistic about the prospect of a stimulus breakthrough with the safe-haven dollar edging slightly lower amid expectations that US legislators might still agree on a fiscal stimulus package at the 11th hour.
US dollar moves, however, were modest with the dollar index 0.015 percent lower on Tuesday. The dollar rose 0.03 percent against the yen to 105.46 while the euro was up 0.03 percent to $1.1772.
The Australian dollar fell 0.2 percent versus the greenback at $0.7045, hurt by expectations that the central bank would soon cut rates and expand its massive bond buying campaign to lower borrowing costs.
In oil markets, US West Texas Intermediate (WTI) crude futures fell 0.3 percent to $40.69 per barrel while Brent crude futures dipped 0.6 percent to $42.36 per barrel.
Covid-19 hospitalizations in Colorado are now the highest they've been since May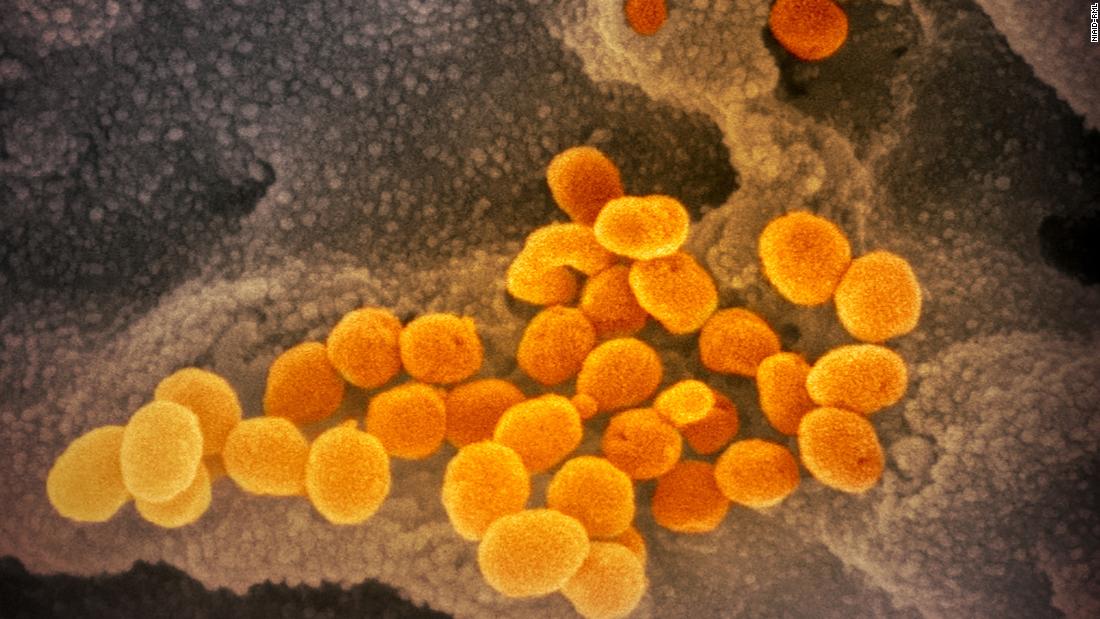 Long-term heart damage is likely in some survivors of Covid-19, a team of doctors reported Monday.
The doctors found that Covid-19 dysregulates the way the blood clots, and damages the lungs and their ability to process fresh oxygen into the blood, they wrote in a review for the American College of Cardiology.
Patients who have had to undergo ventilation — and the medicated sedation that goes along with that — are most in danger, wrote Dr. Sean Pinney of the Icahn School of Medicine at Mount Sinai and his colleagues.
The doctors noted that about a third of survivors of the closely-related severe acute respiratory syndrome (SARS) virus in 2003-2004 had persistently abnormal lung function a year after illness, with lower exercise capacity — and Covid-19 appears to damage the heart even more.
A second study noted a kind of damage to the heart known as myocardial injury in about a quarter of coronavirus patients.
A third study in the same journal noted that patients with excess body fat, uncontrolled blood sugar, high blood pressure and high cholesterol face much higher risks of complications from coronavirus. Many Americans have all four problems.
UK to start rapid COVID-19 tests at Heathrow on Tuesday: Report
Airlines argue pre-departure virus tests crucial to get people travelling safely again.
Passengers travelling to Hong Kong and Italy from Britain's Heathrow Airport will undergo a one-hour coronavirus test before flying out of the United Kingdom under plans to open up international travel, The Times newspaper reported on Tuesday.
Rapid tests will be introduced from Tuesday at Heathrow Airport in London to allow travellers to enter countries where a negative COVID-19 test result is needed to avoid a lengthy quarantine, the newspaper said.
Passengers are required to book a test in advance at a cost of 80 British pounds ($103), the report added.
Aviation services firms Collinson and Swissport have set up rapid-testing facilities for outbound passengers at Heathrow, the newspaper said.
The testing facilities will initially be open for four weeks and could be extended if there is sufficient demand from passengers, the report added.
Heathrow, Collinson and Swissport did not immediately respond to the Reuters news agency's requests for comment early on Tuesday.
Airlines including British Airways, Virgin Atlantic and Cathay Pacific are among the first to be offering the facility to passengers using Heathrow's Terminals 2 and 5.
More than 40 million people around the world have now been diagnosed with the coronavirus and there has been a wave of new cases in Europe. Countries like Hong Kong have kept the virus in check with strict border controls and quarantines.