Prime Day, Amazon's biggest annual shopping holiday, is nearly here: The mega-retailer will kick off the two-day event on October 13. And while it is taking place later in the year than usual, there will still be a ton of deals to get your hands on. In terms of electronics in particular, it's your chance to save big on some of the best and most nifty tech of the year.
We're talking discounts on gadgets like true wireless earbuds, smart TVs, fast storage, sweet tablets and smartphones, from brands including Apple, Amazon, Samsung, Sony, Google and Microsoft, among others. To ensure you're prepared to score all the savings, here's a breakdown of how you can snag the best tech deals on Prime Day.
How do you take advantage of the deals?
Well for one, you'll need an Amazon Prime account, and if you don't have one, it's not too late to sign up. If you're new to the service, you can score a 30-day free trial or reactivate your subscription for $12.99 a month. You'll not only get access to the Prime Day deals, but you'll also score fast two-day shipping on select items and get access to services like Prime Video and Prime Music.
And don't forget to bookmark Amazon's deal page. Prime Day deals kick off at 12 a.m. PDT on October 13, but you don't necessarily have to wait until then to start saving; Amazon has already kicked off the holiday with some early-Prime Day deals.
Also, be sure to follow CNN Underscored on Facebook, Twitter and Instagram, and check our site often. We'll be covering all the best deals around the clock during the sale.
Save on Amazon devices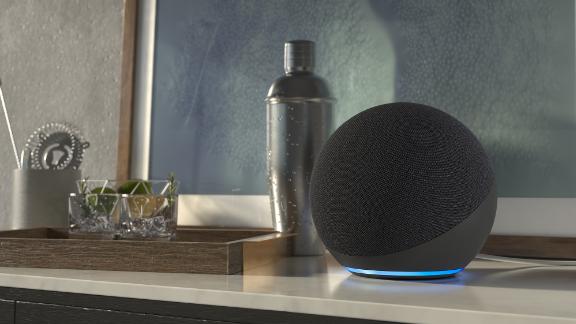 Whether you're looking for another Alexa-enabled smart speaker, a tablet for the kids or grandchildren or even a new doorbell – Prime Day will be a great day to make a purchase.
As expected, Amazon devices – including Echo smart speakers and displays, and products from Ring, Kindle, Blink, Fire TV and Fire HD – are all going to see some steep discounts.
That goes for the fully redesigned Echo, Echo Dot, Echo Dot with Clock and Echo Dot Kids Edition, as well, which were just announced last month at Amazon's fall 2020 launch. You can already save $30 on the redesigned Echo when you buy two with code ECHO2PK. Once they arrive, pair them together for a stereo audio experience.
We also expect the spherical Echo Dots to see discounts, along with the Echo Show 10. It's a full redesign of Amazon's flagship smart screen that adds in a motor so the screen can move to face you.
And of course, you'll likely find savings on all previous generation Amazon devices. For instance, the 3rd Gen Echo Dot is already down $39.99 from $49.99, and likely to be even cheaper on Prime Day. If you want a smart screen, the Echo Show 5 is just $44.99 (normally $89.99) and packs a big punch with sound.
Fire TV Editions in an array of sizes will also be seeing discounts. These TVs pair a nice 4K or HD display with a full Fire TV smart interface out of the box. That means access to core streaming services like Netflix, Hulu, Prime Video and countless others right out of the box.
43" 4K Fire TV Edition by Insignia ($199.99, originally $299.99; amazon.com)
32" HD Fire TV Edition by Toshbia ($119.99, originally $179.99; amazon.com)
This list will expand soon with additional 32, 43" and 55" Fire TV Editions seeing discounts, along with Fire TV Stick Lite, Fire TV Stick, Fire TV Stick 4K and Fire TV Cube. All of them plug right into the HDMI port on your current TV and (except for the Lite) feature Alexa Voice Remotes for handy control.
It's also a great time to join the e-reading revolution with discounts on the Kindle family, including the Kids Edition. All of the Kindles have room for thousands of ebooks and feature e-ink displays that won't eat up battery life. Those looking for a device that can let your read, play games, message friends and stream movies should keep your eyes peeled for Fire HD tablet discounts — especially the Fire HD 8 Plus, which is our pick for best budget tablet.
And home security will be on sale, too. Discounts on the Ring Video Doorbell 3 and 3 Plus, along with the Indoor Cam and entry-level Video Doorbell are imminent. And if you're looking for a no-frills monitoring solution, Blink's Indoor Mini Camera is just $24.99, down from $34.99.
Smartphones will be on sale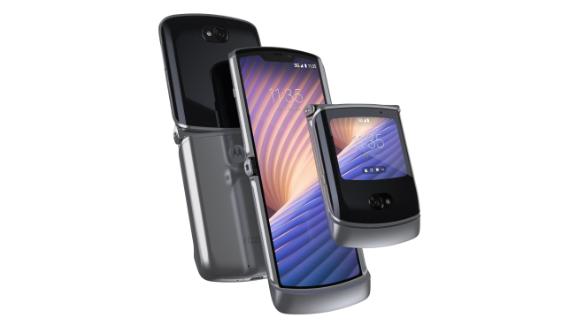 Prime Day happens to fall on the same day as Apple's "Hi, Speed" Event, where 2020 iPhone models are expected to be announced. That being said, we wouldn't expect much in terms of discounts on Apple's smartphones, especially on newer models. But Android phones are a sure-fire bet for savings.
If you want a phone that will make a statement, the brand new foldable Razr 5G from Motorola is $200 off at $1,199.99. It goes from a compact smartphone with a full-featured-but-tiny display to a full-sized smartphone when you fold it open.
We expect many more entry-level and mid-range devices to be discounted on Prime Day. The occasional flagship, like the Galaxy S20 FE or Note 20 Ultra, will likely see price cuts as well.
TV deals are likely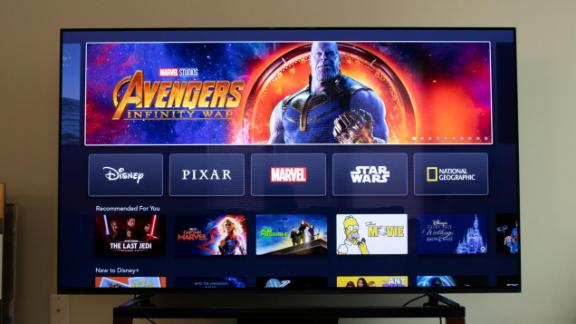 Generally, Black Friday or Cyber Monday is the best time to pick up a new television, but we still expect some solid TV deals come Prime Day.
If you don't need the best picture out there like an OLED or QLED, Amazon's Fire TV, which are already on sale, offers a pretty good experience. We also recommend keeping an eye for savings on the 55" Fire TV Edition by Toshiba for its 4K Ultra-High-Definition panel and support for Dolby Vision. It's MSRP is $449.99.
Fans of QLEDs should look out for discounts on the value-focused TCL 5 and 6 Series, which start at $399.99 and $649.99 respectively, while those focused on picture quality will want to look for Samsung QLEDs. The tech giant has been teasing two days of deals, so we'll be monitoring the many models with the QLED 4K and QLED 8K series.
Our pick for best luxury TV, Sony's A8H OLED, seems to be primed for a discount. This TV delivers the best contrast out of any we tested and offers jaw-dropping vibrant colors. And since it's an OLED, the TV is thin, and the visuals stretch all the way to the edge. Currently, it's priced at $1,898 for the 55" and just $1,798 for 65-inch.
And while it's not an OLED, Sony's X900H is a terrific 4K Ultra High Definition television. It's powered by the 4K HDR PROCESSOR X1 and supports upscaling content so whatever you're watching will look it's best. The 65" model is already discounted to $998 from $1,399.
A great time to buy earbuds and headphones

Apple's AirPods Pro, our pick for best true wireless earbuds, are already down to $199.99 from $249.99 on Amazon, an all-time low price on a terrific pair of earbuds. Those looking for a more fitness-focused design with an extra emphasis on bass will want to check out Powerbeats Pro. We're expecting those to drop to $199.95, also an all-time low price.
But no matter what model you're after, Prime Day is an excellent time to join the true wireless earbuds revolution. Models from many brands have been on the market for quite some time, and at this point in the product life cycle, discounts are common. We recommend keeping an eye on these models:
On the headphones front, we're paying close attention to the Sony WH-1000XM4, our top pick for best over-ear and noise-canceling headphones. These were released in August, and Prime Day could be the right timing for an inaugural discount. We're also expecting discounts on these over-ear and on-ear headphones:
Don't forget other retailers

Especially on Prime Day, remember to check the original price and shop around a bit. Amazon isn't going to be the only retailer with discounts: Best Buy, Walmart, Target, Newegg and BH Photo Video among many others will be joining in on the fun, and many will likely be matching Amazon's prices.
The Nigerian protests are about much more than police violence
Those in Nigeria's halls of power must have been flummoxed when protests erupted in response to Inspector General of Police Mohammed Adamu's October 11 announcement that the Special Anti-Robbery Squad (SARS) would be disbanded. They had made the fatal error of thinking that the #EndSARS demonstrations were just about the police unit and suspending it would take care of the problem.
But the Nigerian youth know better. This was the fifth time in as many years that this thorny unit had been "reformed" or "disbanded" and it is abundantly clear that the government is not serious about tackling police violence. The scepticism of protestors proved justified, as on October 13 Adamu announced the creation of a new unit – Special Weapons and Tactics (SWAT) – to replace SARS.
By now, to anyone clued into Nigerian politics, two things are clear. First, the frustrations expressed in the streets of Nigerian cities, from Lagos to Port Harcourt to Abuja, are about far more than the crimes of a police unit. Second, Nigerian youth are rediscovering their power, picking up the mantle of the cultural and political resistance that in the past helped snatch the country back from the jaws of military dictatorship.
The SARS unit has come to embody some far deeper fissures in Nigerian society. Formed in 1992 to combat a wave of armed robberies and kidnappings, SARS was initially not a visible presence in Nigeria: its officers operated in the background without uniforms to catch violent criminals by surprise. The unit rapidly expanded in 2009 as the government sought to take on the rising tide of fraud and cultism on university campuses. But instead, it became the centre of consistent scandal, as officers indiscriminately used harassment and extortion against Nigeria's young people.
A worrying pattern of extrajudicial murders, kidnappings and rapes has emerged over the years. Amnesty International has reported at least 82 cases of torture, ill-treatment and murder at the hands of SARS between January 2017 and May 2020.
Tales of stray bullets killing bystanders as officers open fire in crowded markets abound. The protests have highlighted SARS crimes by amplifying the voices of victims' families, who have been seeking justice to no avail for years. They have also brought to the fore stories of SARS's daily harassment of ordinary Nigerians: searches of phones and vehicles without warrants, extortion of money, beatings, etc.
This culture of violence and wanton disregard for human rights within the unit did not emerge on its own. Rather, it reflects the moral bankruptcy of the system the Nigerian ruling elite have maintained in the country, as they have sought to enrich themselves illegally. SARS was just one of many police units used to protect the criminally rich from the consequences of the extreme poverty that surrounds them.
Investigations by the Economic and Financial Crimes Commission (EFCC) estimate that between 1960 and 2005, around $20 trillion was stolen from the national treasury. According to Oxfam, while the five wealthiest Nigerians have a combined net worth of $29.9bn, 112 million Nigerians continue to live in poverty.
Among the poor, however, are also the police officers tasked with protecting the rich. Their salaries are desperately low and paid irregularly.
According to a 2018 pay scale, a police sergeant made 582,000 naira ($1,600) per year. By contrast, a senator's basic salary was over 750,000 naira ($2,100) a month, in addition to an expenses allowance of 13.5m naira ($37,500).
The same year, after a showdown with labour unions, the government increased the national minimum wage to 30,000 naira ($83) a month – far below the 50,000 naira ($138) that had been demanded.
Severe underpayment plagues the whole public sector, which has turned corruption and extortion into a means of supplementing unlivable wages for public servants. So long as the gross inequality exists, disbanding SARS is simply a case of moving the problem around, not resolving it.
This understanding is reflected in the #5for5 set of demands that have circulated widely online:
1.      Immediate release of all arrested protesters.
2.      Justice for all deceased victims of police brutality and appropriate compensation for their families.
3.      Setting up an independent body to oversee the investigation and prosecution of all reports of police misconduct (within 10 days).
4.      In line with the new Police Act, psychological evaluation and retraining (to be confirmed by an independent body) of all disbanded SARS officers before they can be redeployed.
5.      Increase police salary so that they are adequately compensated for protecting lives and property of citizens.
The movement remains buoyant, in the face of physical and rhetorical attacks from the government. The authorities' suppression tactics of old are proving ineffective. The initial reaction – shooting into crowds, the use of water cannon and intimidation of protestors – has only served to prove the righteousness of the protestors' cause. A government that struggles to provide water to put out fires seems able to find enough water to use it against young people demanding the right to life.
So far, at least 10 people have been killed by police in the ruckus, but this has not discouraged protesters. In fact, it has motivated more people to join the demonstrations, and increased the pressure on civil society leaders to speak out. Over the past few weeks, we saw the Mothers' March and some of the country's most prominent pastors speaking out in support of the protesters, including Pastor Enoch Adeboye, general overseer of the five-million-strong Redeemed Christian Church of God.
Young people are still turning out daily in huge numbers to shut down the operations of major toll gates such as the Lekki-Ikoyi bridge in Lagos and roundabouts such as the Berger Junction in the Federal Capital Territory.
Mobilising on social media, protesters are raising funds to distribute supplies such as food, water and raincoats to the front lines, with an efficiency that has shamed the government's failed attempts to distribute supplies at the height of the COVID-19 pandemic, despite a budget of 36.3 billion naira ($95.2m)
The movement is being supported financially not only by the large diaspora and Nigeria's biggest stars, but also by foreign celebrities, such as American rapper Noname. Major recipients of funds, such as the Feminist Coalition, have set up transparent reporting on how the money is spent. Twitter personality FK Abudu has also set up a response line for protesters seeking support and has put a remarkable effort into coordinating lawyers and ambulances to help the detained and injured.
Nigerian youth are rediscovering a power that few suspected they had. The brutality with which pro-democracy movements were crushed as they arose periodically had produced a profound fear of challenging those in power. Everyone knew Nigeria is in a bad state, the corruption flagrant, the public services nonexistent, but to do something about it was unthinkable.
The history of Nigerian resistance to authoritarian rule was erased so effectively that when General Sani Abacha, who seized power shortly after the annulled 1993 election, died in 1998, many saw it simply as divine intervention.
The young people in the streets are making history, leading a struggle that is not that different from their parents' and grandparents'.
At the same time, these protests reflect the growing ingenuity of Nigeria's youth in the face of hardship. Tech, culture and enterprise have thrived despite the significant material and bureaucratic barriers. You would be hard-pressed to find a young Nigerian who is not trying to start a business – from food, to hair, to tech – while waiting for job opportunities to open up in the increasingly tough economic climate.
This entrepreneurial spirit has earned Nigeria the title of Africa's unofficial tech capital and it is being brought to bear in this struggle. For a leaderless movement, the swiftness and moral clarity with which the protestors have been able to counter disinformation has been striking. Although major Nigerian TV stations ignored the protest as they emerged, #EndSARS started trending globally almost immediately.
Thousands of young Nigerians were tweeting at major celebrities to build awareness and get solidarity. Drake, Diddy, Trey Songz and Jack Dorsey, among other celebrities, supported #EndSARS on social media.
In 2018, President Muhammadu Buhari claimed that Nigeria's youth want to "sit and do nothing, and get housing, healthcare, education free", sparking an outcry on social media under the banner #LazyNigerianYouths. It seems that this attitude, that the government does not owe its citizens anything, is coming back to bite.
As Seun Kuti, son of the late Fela Kuti, pointed out, the youth are but a reflection of the societies that produce them. He is right. Challenging the deference to power that has been instilled in them, Nigeria's youth are renaming themselves the Soro Soke (speak up) Generation. They have been forged through extreme hardships and despite this, in the face of violence and suppression, they fight to make Nigeria afresh for all Nigerians.
The views expressed in this article are the author's own and do not necessarily reflect Al Jazeera's editorial stance.
US: Republicans see bright spot in 2020 voter registration push
The Republican Party has cut into Democrats' advantage in voter registration tallies across some critical presidential battleground states, a fact they point to as evidence of steady – and overlooked – enthusiasm for President Donald Trump and his party.
Even though Trump trails in national polls and struggles with fundraising just weeks before election day, Republicans see their progress signing up voters in Florida, Pennsylvania, Arizona and other states as a rare bright spot.
Democrats appear to have been set back by their decision to curb in-person voter registration drives during much of the pandemic. And in something of a reversal, Republicans are crowing about their success bringing in new voters who could ramp up turnout and deliver the White House to their candidate.
"The best thing for voter registration is enthusiasm for a candidate and the infrastructure," said Nick Trainer, director of battleground strategy for Trump's re-election campaign. "The lack of enthusiasm for Biden coupled with the lack of structure is the reason they're not doing what they did in the past."
In Florida, Republicans netted 146,644 voters over Democrats since the pandemic hit in March, leaving Democrats with their smallest overall lead in party registrations since the state began tracking them in 1972. In Pennsylvania, which Trump won with 44,000 votes in 2016, the GOP added 103,171 more voters since November than Democrats did.
Even in Arizona, where Democrats have steadily been chipping away at the GOP's advantage among registered voters due to a growing number of young Latino voters, Republicans added 30,000 more voters than Democrats since mid-August.
Democrats argue that Republican gains are partly illusory: Some of the GOP registrants are former Democratic voters who have been voting for Republicans, but have not updated their registration until now. They also note young voters, who lean heavily Democratic, increasingly register as unaffiliated with either party, which helps pad the GOP's advantage on paper but it might not help on election day,
David Bergstein, a spokesman for the Democratic National Committee, said Republicans were "cherry-picking" voter registration statistics. Still, he noted: "Democrats are taking nothing for granted and pulling out all the stops to reach every voter we need."
Voters can still sign up to vote in a handful of states and several, including the key battlegrounds of Michigan, Minnesota and Wisconsin, allow voters to sign up to vote on election day.
Still, the numbers reflect a broader reality: The coronavirus outbreak hobbled voter registration since March, shutting down hubs of voter registration such as street festivals, college campuses and departments of motor vehicles.
Even as society has reopened since March, registrations are 38 percent lower than they were during a comparable stretch in 2016, according to a report from the Brennan Center for Justice. Experts note that a registration drop-off of that size disproportionately hurts young, urban and minority voters – voters that tend to lean Democratic.
"Most definitely, the pandemic has impacted Democratic voter registration numbers, especially among core constituencies," said Jonathan Robinson of the Democratic data firm Catalist.
Democrats were starting ahead of Republicans. They have had success registering new voters through much of the Trump administration. Their gains after Trump's election helped lead to their success flipping the House of Representatives in an election with record young voter participation rates – a sign, they argue, that their pre-pandemic work will pay off in November.
Since the outbreak, things have been harder for Democrats and the array of nonprofit groups that work to sign up new voters. These organisations have been hesitant to resume face-to-face interactions. The Biden campaign only resumed some this month while Republicans have not been as shy – they began going back into the field this summer.
"They ceded the playing field," Trainer said of Democrats.
In Arizona, online registration efforts do not have the same effect as in-person ones, said Alejandra Gomez, co-executive director of the Latino organising groups Living United for Change in Arizona and the Arizona Center for Empowerment.
"While we were seeing an increased number in online participation, it's still not the same as face-to-face work and being able to have a conversation with a person," Gomez said.
Still, Democrats feel good about their position in the state. Data analyst Sam Almy said that, of the 66,000 voters added to the rolls since August who do not register with either party, half are 35 or younger, a key Democratic demographic.
In Pennsylvania, Republicans have been steadily gaining on Democrats since Trump's election. Democrats in the state acknowledge the president has a striking appeal to many longtime members of their party who may be switching to the GOP.
"Donald Trump is a singularly unique personality," said John Fetterman, the state's Democratic lieutenant governor. Fetterman noted that despite the attrition in registration numbers, Democrats won the state's Senate and gubernatorial races in 2018.
"I'm not really concerned by the voting registration difference," Fetterman said.
In Nevada, where Democrats routinely out-register Republicans in the run-up to elections, the GOP has bettered Democrats for at least five months since the pandemic hit. In North Carolina, where a competitive Senate race could determine which party controls the upper chamber, Republican registration has leapt by 51,381 over Democratic since mid-March.
In Florida, Democrat Hillary Clinton lost the state when her party's registration advantage was more than 320,000 in 2016. It is now about half of that. But Democrats note that there has been an even larger increase in new voters who decline to register with either party.
Steve Schale, a veteran Florida Democratic strategist who has complained publicly about his party's failure to keep up with the GOP in registrations, said during a call with reporters on Monday that those unaffiliated voters are overwhelmingly young and people of colour.
"That's probably a pretty good sign," said Schale, who also runs a group supporting Biden.
India's Modi urges coronavirus caution ahead of festival season
In televised speech, Narendra Modi says the government is working rapidly to ensure the supply of COVID-19 vaccines to all citizens once they are available.
Indian Prime Minister Narendra Modi said the government is working rapidly to ensure the supply of COVID-19 vaccines to all citizens once they are available.
In a televised address to the nation on Tuesday, Modi urged Indians to continue wearing masks and uphold physical distancing rules to prevent further spread of the epidemic ahead of the upcoming festival season.
"Whenever the corona vaccine comes, how it reaches to every Indian as soon as possible, the government is also working for that," Modi said in a short speech in Hindi.
Over the last month, India has seen a trend of declining cases on a week-to-week basis even though the country's overall virus caseload has neared 7.6 million, behind only the United States.
On Tuesday, India reported 46,790 infections of the coronavirus in the last 24 hours – the lowest number in three months, as new cases continued to decline from a peak in September. It also reported 587 deaths, taking the total to 115,197.
Experts have warned that infections could rise again when large crowds gather for public celebrations for the Hindu festivals of Durga Puja and Diwali this month and in mid-November, respectively.
"Friends, until the time there is a vaccine for this epidemic, we must not let our guard down," Modi said.
"This is not a time for carelessness … I want everyone to remember that we cannot be complacent in our fight against COVID-19."
The head of India's clinical research body, the Indian Council of Medical Research (ICMR), told reporters on Tuesday that drugs such as the antiviral remdesivir and anti-malaria drug hydroxychloroquine (HCQ), touted as potential weapons against COVID-19, were not working as expected in India.
"Debate and discussion are ongoing and at the national task force and we will take into cognisance the results of these trials and issue advisories accordingly," Balram Bhargava, director general of ICMR, said.
Meanwhile, India's testing rate has remained constant with more than one million tests being carried out daily.
But experts say the true number of infections may be much higher as testing rates in the vast country – home to some of the world's most crowded cities – are much lower than many other nations.
India imposed one of the region's strictest nationwide lockdowns in March, forcing people to stay home and shut businesses, triggering an exodus of millions of migrant workers.
In June, the country started a phased reopening of economic activities.