There's no better way to upgrade your home than with smart home features — be it speakers, lights, cameras or thermostats. And there's no better time to buy than during Prime Day. Here, we rounded up the best deals to be had on smart home products during Amazon's biggest sales day of the year.
For a full list of notable Prime Day deals, check out our complete guide here.
Smart speakers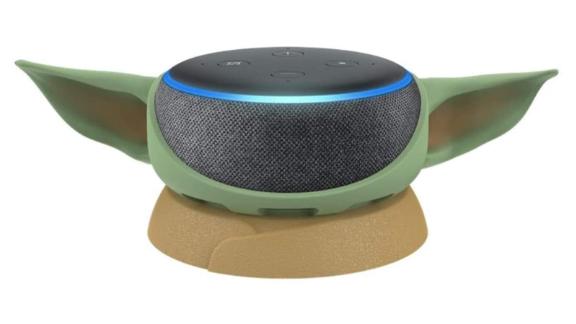 Echo Dot with Mandalorian The Child Stand ($38.94, originally $74.94; amazon.com)
Not only do you get an Echo Dot, but you also get a a stand with adorable green ears that could only belong to The Child. The base has the same coloring and design as Baby Yoda's clothes, and a green half-circle will hold the smart speaker in place.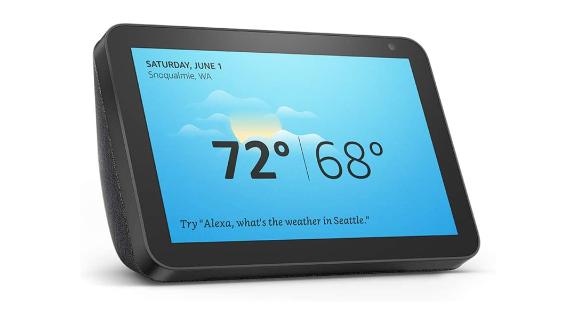 Echo Show 8 ($64.99. originally $129.99; amazon.com)
The Echo Show 8 is one of our favorite smart displays, and it's now at one of the lowest prices we've seen.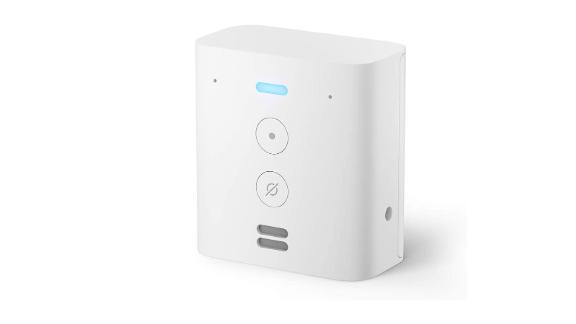 Echo Flex ($9.99, originally $24.99; amazon.com)
This Alexa-enabled device comes with a microphone array, small LED strip, speaker and USB-A port.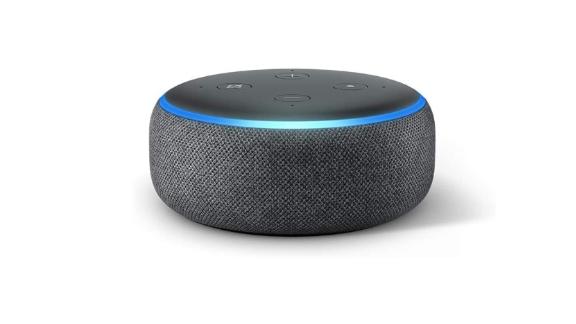 Echo Dot 3rd Gen ($18.99, originally $49.99; amazon.com)
Amazon's most popular smart speaker, this affordable option unlocks the power of Alexa, Amazon's virtual assistant, which lets you control other devices, order groceries, rock out to music, hear the news and much more.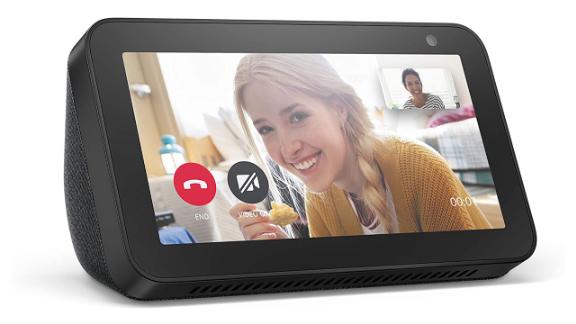 Echo Show 5 ($44.99, originally $89.99; amazon.com)
At just 5.5 inches, the Show 5's screen is more compact than that of the Echo Show 8, but it has many of the same features, including an HD screen, for $20 less.
Cameras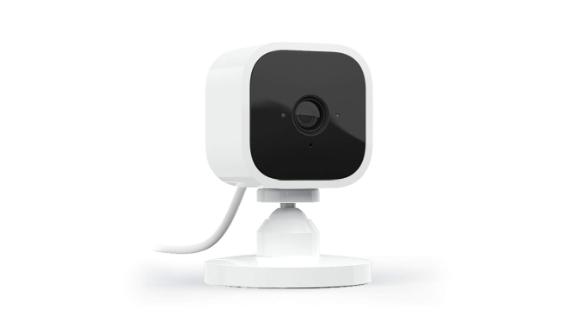 Blink Mini ($24.99, originally $34.99; amazon.com)
This no-frills HD camera that can be placed on any surface with the included stand or mounted to a wall. It supports a live view and can even monitor for motion to record.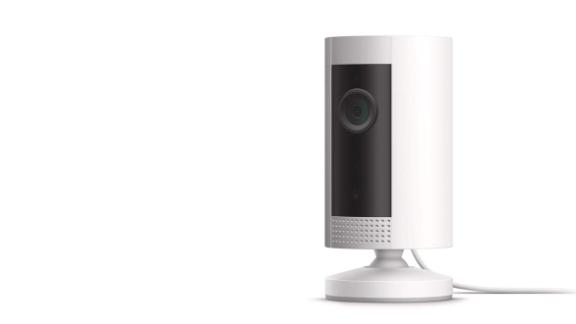 Ring Indoor Cam ($44.99, originally $59.99; amazon.com)
This indoor cam takes up a bit more space than the Blink, but offers slightly better video quality — both recorded and live streaming.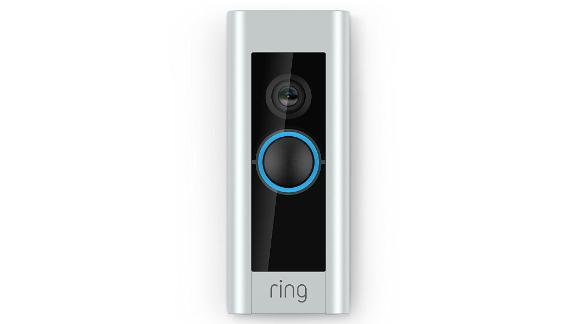 Ring Video Doorbell Pro ($169.99, originally $249.99; amazon.com)
The Ring Pro is a top-of-the-line solution for making a wired doorbell a smart one, allowing you to answer your door from anywhere, at any time. With a wide-angle 1080HD camera on the front, Ring provides a crystal clear view of your front door and even the street straight to your iOS or Android device.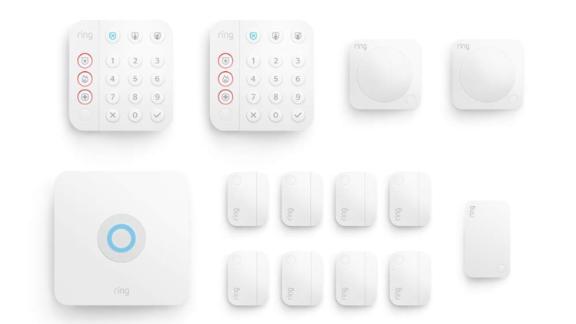 Ring Alarm 14-Piece Kit ($199.99, originally $329.99; amazon.com)
This kit, perfect for a multi-room house, includes one base station, two keypads, eight contact sensors, two motion detectors, and one range extender.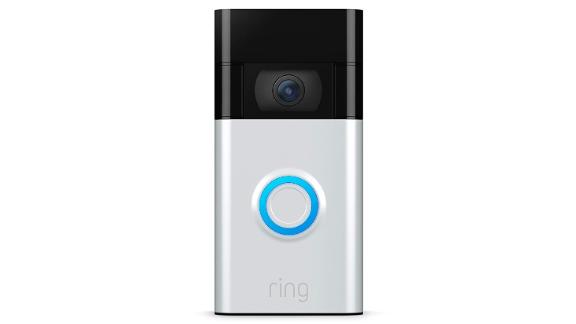 Ring Video Doorbell ($69.99, originally $99.99; amazon.com)
Ring's most affordable option, this doorbell features crsytal-clear video, night vision, the ability to designate privacy zones and features two-way talk. This way you can be alerted if someone is at the door and hop onto the Ring app to speak with them.
Thermostats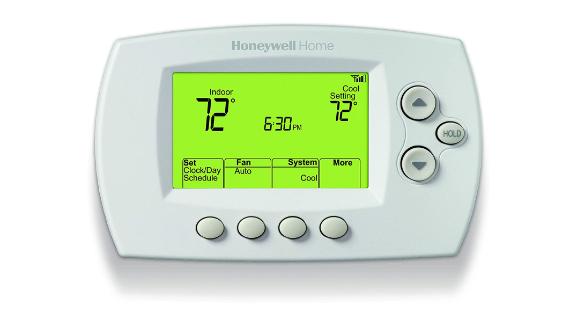 Honeywell Home Programmable Thermostat ($69, originally $79; amazon.com)
Compatible with voice assistant devices like Amazon Alexa, Google Assistant, Microsoft Cortana and more, this smart thermostat let's you program temperatures throughout the day.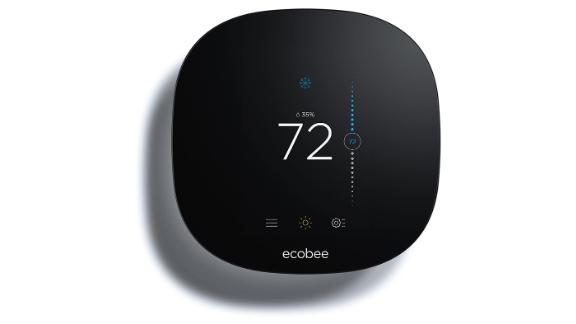 ecobee3 2nd-Generation Lite Smart Thermostat ($149. originally $169; amazon.com)
The ecobee3 pairs with up to 32 sensors, and works with Amazon Echo, Apple HomeKit, Google Assistant, Samsung SmartThings and Wink to allow you control over your HVAC system from anywhere.
Home upgrades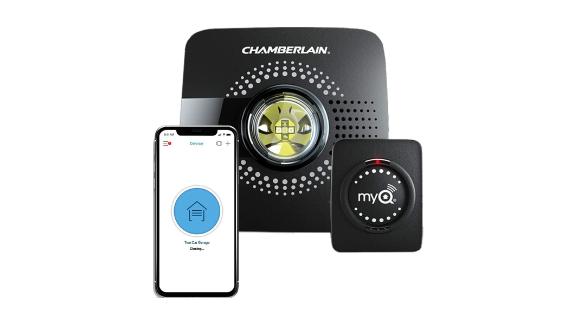 MyQ Smart Garage Door Opener ($16.98, originally $39.98; amazon.com)
The myQ Smart Garage Hub by Chamberlain is a retrofit device for existing garage doors that adds in smart controls via a companion app. Plus, you can link myQ with Alexa for voice commands.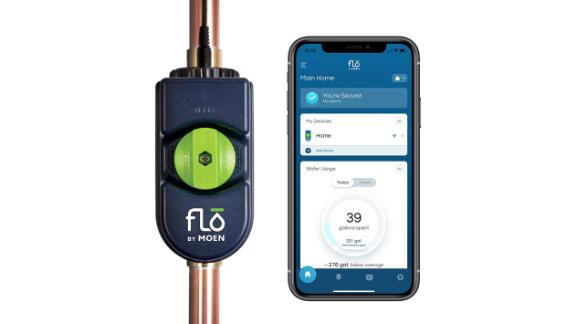 Moen 900-006 Flo by Moen 1-Inch Smart Water Shutoff ($331.67, originally $473.81; amazon.com)
This device allows you to turn your water on/off from an app in case of leaks. It also features MicroLeak Technology that proactively monitors the security of your home's entire water system (including behind walls and in foundations) to identify leaks as small as a drop per minute.
Robo vacuums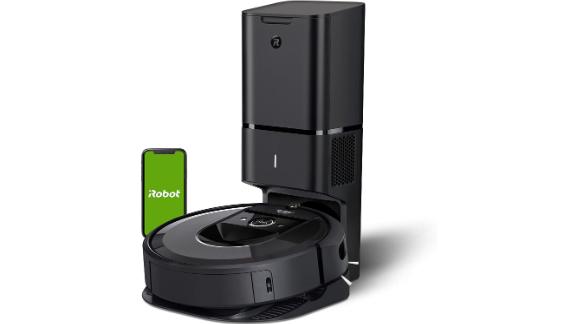 iRobot Roomba i7+ ($799, originally $999; amazon.com)
The i7+ fully supports Alexa voice commands, which means you can ask Alexa to start vacuuming while you hang out on the couch. It will also empty itself into its base.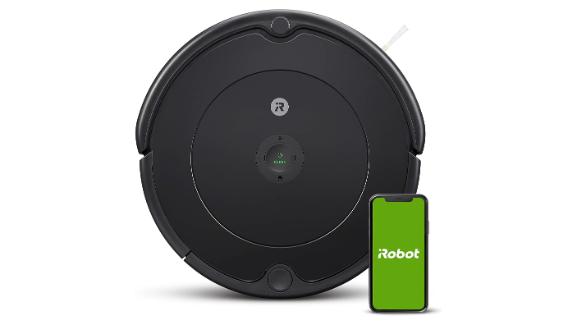 iRobot Roomba 692 ($199.99, originally $319.99; amazon.com)
The Roomba 692 learns your cleaning habits to offer up personalized schedules, while Google Assistant and Alexa allow you to start cleaning with just the sound of your voice.
Nine civilians killed in bomb attack on bus in Afghanistan
Four policemen were also wounded, Ghazni police spokesman said, blaming the Taliban for the attack.
A roadside bomb tore through a passenger bus east of the Afghan capital, killing nine civilians.
The blast took place about 10:30am (05:30 GMT) on Saturday when the bus was going from Kabul to the eastern city of Ghazni, Waheedullah Jumazada, spokesman for Ghazni governor, told AFP news agency.
"Nine civilians, including three women, were killed in the explosion," he said.
Four policemen were also wounded, Ghazni police spokesman Adam Khan Seerat said, blaming the Taliban for the attack.
There was no comment from the Taliban on the incident.
Violence on the ground has spiked in recent weeks despite the Taliban and the Afghan government holding peace talks in Qatar to end the country's grinding war.
The top US envoy to Afghanistan, Zalmay Khalilzad, said earlier this week that fighting is threatening the peace process.
On Friday, rights group Amnesty International said at least 50 people had been killed in attacks just in the preceding week, accusing the warring sides of failing to protect civilians.
"The world must sit up and take notice. Afghan civilians are being slaughtered on a daily basis," said the rights group's Omar Waraich.
"The international community must make the protection of civilians a core demand for their ongoing support of the peace process."
Afghan authorities also faced criticism this week after 11 children were killed in an air attack by the military that hit a mosque in the northeastern province of Takhar on Wednesday.
The authorities in Kabul insist that those killed were Taliban fighters operating in that area.
Clashes in Nagorno-Karabakh after Washington talks
Azerbaijan reported fighting in and around Nagorno-Karabakh despite Pompeo holding talks with both sides in Washington, DC.
Clashes have broken out between Azerbaijani and ethnic Armenian forces over Nagorno-Karabakh a day after talks in Washington, DC to try to end the deadliest fighting in the mountain enclave in more than a quarter of a century.
Azerbaijan's Ministry of Defence reported on Friday that there was fighting in and around Nagorno-Karabakh, a part of Azerbaijan that is populated and controlled by ethnic Armenians.
On October 23 and 24, operations continued in the Aghdere, Khojavend, Fizuli, Hadrut, and Gubadli directions, the ministry was quoted as saying by Turkey's state-run Anadolu Agency.
Local officials accused Azerbaijan's forces of shelling buildings in Stepanakert, the largest city in the region, which Baku denied.
Al Jazeera's Rory Challands, reporting from Goris in Armenia, said there was an Azeri attack on Stepanakert late on Friday night.
"Sirens went off at approximately 9pm [17:00 GMT] in the city and a short while later, volleys of rockets or missiles came raining down," he said. "Because of the sirens, people hid in shelters. There was no report of causalities."
On Friday, US Secretary of State Mike Pompeo met separately foreign ministers of Azerbaijan and Armenia in a new attempt to end nearly a month of bloodshed that Russian President Vladimir Putin said may have killed 5,000 people.
The collapse of two Russia-brokered truces had already dimmed the prospect of a quick end to fighting that broke out on September 27.
Azeri forces say they have made territorial gains, including full control over the border with Iran, which Armenia denies.
Nagorno-Karabakh's ethnic Armenian administration says its forces have repulsed attacks.
President Ilham Aliyev told French newspaper Le Figaro that Azerbaijan was ready to sit down for negotiations but blamed Armenia's actions for the continued hostilities.
"We are ready to stop even today," Aliyev was quoted as saying. "But, unfortunately, Armenia grossly violated the ceasefire … if they don't stop, we will go to the end with the aim of liberating all the occupied territories."
'Good progress'
US President Donald Trump said "good progress" was made on the issue but did not elaborate and declined to say if he had spoken with the leaders of either country.
Armenian Foreign Minister Zohrab Mnatsakanyan told reporters talks with Pompeo were "very good", adding that work on a ceasefire would continue.
World powers want to prevent a wider war that draws in Turkey, which has voiced strong support for Azerbaijan, and Russia, which has a defence pact with Armenia.
Shortly before the Washington talks, Turkish President Recep Tayyip Erdogan told reporters in Istanbul that he hoped Moscow and Ankara could work together on resolving the conflict.
Differences over the conflict have further strained relations between Ankara and its NATO allies, with Pompeo accusing Turkey of stoking the conflict by arming the Azeri side. Ankara denies it has inflamed the conflict.
Armenian Prime Minister Nikol Pashinyan said he saw no diplomatic resolution of the conflict at this stage, and Aliyev has described the prospects of a peace settlement as "very remote".
'Libya deserves better': Hope, doubts follow ceasefire deal
Libyans have reacted with a mix of hope and doubts after the signing of a nationwide ceasefire deal intended to pave the way towards a political solution to the country's conflict.
While observers have welcomed the United Nations-backed deal, few are under any illusions about the difficulties of turning it into lasting peace on the ground.
"We've seen a lot of deals in the past," said Hassan Mahmud al-Obeydi, a 40-year-old secondary school teacher from the eastern city of Benghazi. "What's important is the implementation."
Friday's deal was signed in Geneva by military delegates from the two main warring parties in the North African country, which plunged into violence in 2011 with the NATO-backed revolt that toppled former leader Muammar Gaddafi.
The Tripoli-based Government of National Accord (GNA) and rival forces led by renegade military commander Khalifa Haftar agreed to withdraw from the front lines, start demobilising armed groups and set about integrating them into the state.
Crucially, the deal also calls for the departure of all foreign forces from Libyan soil within three months.
"It's good that the two sides have been prepared to compromise, but the devil is in the detail," said Peter Millett, a former British ambassador to Libya. "There are an awful lot of questions. A key one is – will countries that have been sponsors of military forces in Libya support this compromise?"
Both camps in Libya's complex war have received extensive backing from foreign powers.
Friday's deal comes four months after Haftar's Russian- and Emirati-backed forces gave up their yearlong attempt to seize the capital, Tripoli, a battle that killed hundreds of people and displaced tens of thousands.
In June, Haftar withdrew from western Libya in the face of a blistering counterattack by forces supporting the GNA which is backed by Turkey.
The battle had further deepened the bitter mistrust between the rival political camps and their military allies, as well as common Libyans.
"The war caused terrible social divisions," said Obeydi. "Work is needed immediately, right now, to rebuild and to heal the deep wounds in Libyan society."
'Ready to react'
"We have experience with a previous agreement, which was five days before Haftar's attack on Tripoli, during which he destroyed the capital's infrastructure and killed many people," pro-GNA fighter Salim Atouch said, voicing doubts the ceasefire would hold.
"I hope this won't be like previous agreements, meaning we go back to war again. We will abide by it, but we are ready to react at any moment if it's violated."
The Geneva talks were the military part of a process led by the UN's Libya mission UNSMIL.
Separate political talks that start on Monday aim to create a new governing body and prepare for elections.
Mohamed Dorda, co-founder and consulting director of geopolitical risk consultancy Libya Desk, said the ceasefire was a positive step that "creates a basis for the political talks".
"Libya needs a security arrangement to allow a government to be set up. If we don't deal with the security crisis, we will find ourselves in same situation in a few years."
Massoud al-Fotmani, a 57-year-old from Benghazi who runs a group of food stores, said he hoped the ceasefire would hold.
"The war has caused a terrible economic downturn," he said. "We've lost a lot of money because of the cutting of commercial ties between east and west due to the roads being closed."
English teacher Mayssoon Khalifa, who works at a private school in Tripoli, echoed his call for lasting peace.
"Many are hopeful, but not optimistic," she said. "I sincerely wish that this deal will hold. Libya deserves better."