Buying a new laptop is both an exciting and potentially frustrating experience. Exciting, of course, because a powerful computer that allows you to communicate and work efficiently — and keep yourself entertained — is invaluable.
You may find yourself understandably frustrated, however, as you browse through dozens of different models, configurations, designs and brands. It's our job to keep up on the latest trends in tech, and we'd be lying if we said we never felt overwhelmed by all of the options ourselves.
But it is our job, and we take it seriously. So for the last few months, we've been testing the latest and greatest laptops we could get our hands on, from Apple to Microsoft to Lenovo, and we've found some standout machines:
Apple's MacBook Air barely — just barely — beat out the Microsoft Surface Laptop 3 13 as our top overall pick. The deciding factors came down to its design, strong battery life, display and *fixed* keyboard, and the value gained from seamless integration with Apple's ecosystem of products and services. Granted, not everyone owns an iPhone and can take advantage of that entire suite, but even then, the MacBook's reliability was enough to tip the scales in its favor.
Microsoft's Surface Laptop 3 13 is no slouch. It nearly matched the MacBook Air across the board, scoring high on performance and hardware while doing its best to keep up with software and ease of use. Instead of top honors, the Laptop 3 earned itself our best touch-screen title. When you combine its PixelSense display, Surface Pen integration and sleek design, it's hard to complain too much when it comes to Microsoft's hardware. Battery life was a couple of hours less than the MacBook Air and, ultimately, that factored into our final decision.
Apple's top-of-the-line MacBook Pro laptop did not disappoint. It's stacked with powerful internals, including a dedicated GPU that's powerful enough to zip through video and photo editing. In fact, it earned top marks in our performance and battery life tests. The device, however, is much larger and heavier than the rest of the laptops we tested, and its $2,399 price tag makes it more of a niche computer for those who need the extra power. As such, it took our pick for the best video editing laptop.
Enterprise users will feel right at home with our top pick for business laptops: the Lenovo Thinkpad X1 Carbon. It's astonishingly lightweight, the keyboard exudes confidence for number crunchers and it has enough ports to connect whatever you want to it. The X1 Carbon's performance was in the middle of the pack, but its battery life was unmatched by any laptop we tested. It's sure to last through a full day of work and then some. It has a standard HD display, however, and it just doesn't look as vibrant as the MacBook or Surface Laptop when placed next to them. With long battery life and a history of enterprise success, in a housing that's extremely portable, we gave it a nod as our best business laptop.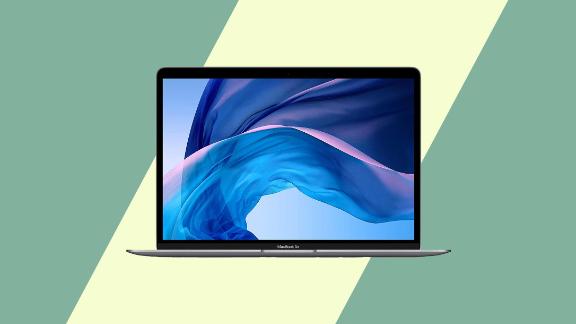 As recently as last year, Apple's MacBook line was plagued with keyboard issues. Keys would randomly repeat characters or stop working altogether. The problem was bad enough that Apple announced a keyboard service program, listing 16 different models that were eligible for free service and repair. But that all changed when Apple announced it had gone back to the lab and created the Magic Keyboard, which debuted on the 16-inch MacBook Pro.
And let us tell you, dear reader, it's a treat to type on. The keys are responsive, popping back up and at the ready almost instantly, have a solid feel to each key press and haven't been prone to the issues found in the previous butterfly keyboard.
The Magic Keyboard alone didn't earn the MacBook Air top honors, however. The MacBook Air is truly the total package.
Starting at $999, the Air boasts a 13-inch Retina Display, with a resolution of 2560 x 1600 pixels. That's slightly more than the Surface Laptop 3, and honestly, you won't likely notice the additional pixels. Instead, where the Air really shines is with its clear and vibrant colors, overall brightness and Apple's True Tone technology. If you're not familiar, True Tone dynamically adjusts the color of your display to match the ambient light in your room, resulting in a better picture. It's not prone to a ton of glare, but it's not immune to it either.
In addition to the Magic Keyboard, the power button doubles as a Touch ID-equipped fingerprint sensor that quickly and reliably unlocks the laptop, and can even be used to sign into apps or approve purchases. The touchpad isn't to be ignored — Apple's touchpads are unmatched. Compared to the competition, MacBook touchpads are typically larger, giving you more room to drag and drop a file across the desktop and react quickly to gestures and taps, and aren't as fidgety with incorrectly interpreting a right or left click.
At 2.8 pounds, it's lightweight and portable. So much so that the very first MacBook Air commercial featured an Air being placed into a large envelope as a means to demonstrate just how small the (at the time) new laptop was. Not much has changed since then, with the Air still just as thin and light as ever; you'd be hard-pressed to notice the MacBook Air in your backpack, even after a long day of carrying it around.
Apple advertises battery life of up to 12 hours when playing a movie in the Apple TV app. However, our benchmark using VLC to play a video on loop fell just a little short of that estimate, with the MacBook Air powering off after 10 hours and 12 minutes. In other words, there's more than enough power here to get through a full workday of use.
Performance-wise, don't expect it to keep up with strenuous gaming or video editing sessions. It's best suited for standard everyday computing tasks like web browsing, emailing, streaming video, office work and light video or photo editing. Best of all, if you're an iPhone user, MacOS and iOS work together seamlessly, and that's worth a lot when considering the overall experience. For example, you can send and receive messages — iMessage or traditional text messages — on your phone, then pick up the conversation on your MacBook without any delay.
Our biggest gripe about the MacBook Air? It has only two USB-C ports, both of which are on the left side: one you'll use for charging the laptop, and the other you'll find yourself connecting some sort of docking station to. More ports wouldn't hurt, Apple.
We tested the $1,299 model, which is equipped with an Intel Core i5 processor, 8GB of memory (RAM) and 512GB of storage. You can, of course, further customize that configuration, adding more memory, storage or a faster processor, but for most, we wager this build hits the sweet spot of performance and cost.
For the majority of folks, the MacBook Air is the right tool for the job. It's compact, has trustworthy battery life and boasts strong performance, and Apple finally fixed the keyboard. We have no hesitation in recommending the MacBook Air as our best overall laptop.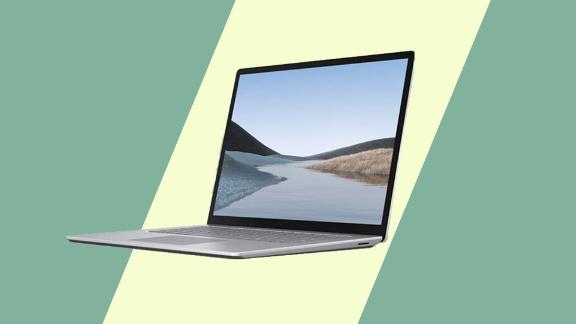 Microsoft's Surface lineup is a master class in hardware design for Windows laptops, 2-in-1s and tablets, and the Surface Laptop 3 13.5-inch is no exception.
The Laptop 3 has a 13.5-inch PixelSense touch-screen display with a resolution of 2256 x 1504. That's just a touch below the resolution of the MacBook Air, but good luck trying to truly tell the difference between the two when looking at an image. You will notice the different screen ratio, however. The Surface Laptop has an aspect ratio of 3:2, whereas the MacBook Air uses a 16:10 aspect ratio. Basically, the Laptop 3 has a taller but slightly narrower display than the MacBook Air. You'll be able to see more of a document on the screen, but you may experience some letterboxing when watching widescreen shows. The visual difference between the two ratios comes down to personal preference. Above the display is a Windows Hello camera setup that uses facial recognition to almost instantly unlock Windows 10 as you open the lid.
The display will respond to touch, be it with your finger or with a Surface Pen. During our testing, the Laptop 3's display never faltered when it came to registering taps and swipes. There was minimal, if any, lag when using the Surface Pen to jot notes on a PDF or sketch on a screenshot. On the Dell XPS models we tested, for example, on occasion they would fail to register a tap or swipe. It wasn't frequent, but it is something we noticed. Taking a screenshot with a couple of taps on the display, for instance, followed by using the Surface Slim Pen to draw an arrow along with a quick note was a surprisingly simple and helpful process.
Given that Laptop 3's screen doesn't fold 180 degrees to convert it into a tablet, you're limited to a normal clamshell range for display movement. Even so, we didn't find our arm straining to reach the screen. Touching is pretty natural, and it fits in well with a classic keyboard and trackpad interface model. Windows 10 has touch support baked into the OS, allowing you to enable a touch-focused tablet mode that provides bigger buttons, enables swipe gestures and makes going back and forth from keyboard and touchpad to touching the screen to select something a natural experience.
The keyboard is almost as good as Apple's Magic Keyboard, but it has a slightly thinner profile. The keys are fast to type on but take more of a light touch to activate, which can lead to accidental presses as you contemplate your next word or sentence.
With an estimated 11.5 hours of battery life, we were slightly disappointed by the eight hours and 32 minutes we experienced during our benchmark test. However, it's common for laptops to fall short of company estimates, and we can't find much to complain about when a battery lasts through nearly a full day of use.
One drawback to the Surface line as a whole is the proprietary charger that Microsoft uses. Instead of using a USB-C connection, you're left with Microsoft's slim and reversible adapter. It would be nice to have that port replaced with another USB-C port, or even a USB-C and USB-A port, so you can connect a couple of peripherals or charge the laptop.
Speaking of ports, you'll find a lone USB-C port and a USB-A port on the left side of the deck. You will likely want to pick up some sort of dongle or dock to connect more than a couple of devices to your laptop.
The Laptop 3 13 starts at $999, but the model we tested is priced at $1,599. It includes an Intel Core i7, 16GB of memory (RAM) and 256GB of storage. We'd love to see Microsoft include more storage at this price point, but with the addition of a Microsoft 365 subscription and its 1TB of OneDrive storage, we felt confident with the amount of storage space on our review sample for daily tasks.
The $999 model includes 128GB of storage, an amount that's far too easy and quick to fill up, especially if you plan on installing any games or multimedia software. By the time you start working with large files, you'll find yourself having to clear space.
Instead, you'll want to opt for the $1,299 model with 8GB of memory (RAM) and 256GB of storage.
Our test configuration was impressively smooth and performed well, even under intense workloads consisting of multiple documents and countless Edge browser tabs open at the same time. You'll have no issues doing light video editing or even some borderline extreme photo editing on the higher-end configurations. Heck, you can even get a game of Fall Guys in without breaking a sweat. (The laptop, that is. We can't speak for you.)
The Laptop 3 13 stands out, thanks to its overall performance, battery life, design and the versatility of the touch screen. It's simply a joy to use and a welcome alternative to Apple's MacBook line.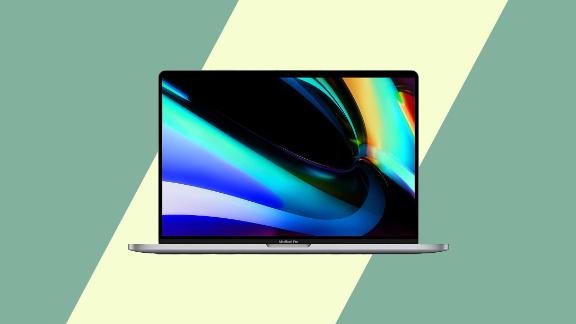 Apple's most expensive and most powerful MacBook Pro lives up to its status and price tag. The model we tested will set you back $2,799, but it's more than capable of handling nearly whatever you can throw at it.
With an Intel Core i9, 1TB of storage, 16GB of memory (RAM) and an AMD Radeon Pro 5500M GPU, the 16-inch MacBook Pro will not only power through an overly complicated Excel spreadsheet, but it'll handle heavy video and photo editing without coming to a crawl. All of these specs mean you get a dedicated computer processing unit, plenty of RAM and storage along with a dedicated graphics processing unit. All in a portable laptop.
The 16-inch display has a resolution of 3072 x 1920, with Apple's True Tone technology and 500 nits of brightness. When looking at the screen, it's almost deceiving, as it feels like there's more real estate to work with than on a laptop with a 17-inch display. Optical illusions aside, this display is probably our favorite out of the pool of laptops we tested. The greens and blues in one of the default wallpapers of a forest, for example, were almost mesmerizing to look at. Opening a bright and colorful photo in the Photos app and then adjusting its tone, brightness and color saturation is a good way to quickly examine the display's range and abilities.
Of course, Apple's Magic Keyboard is in use here. The keys are slightly thinner than those on the MacBook Air (something we experienced with the 13-inch MacBook Pro as well) but still quick, responsive and a joy to type on. Again, Apple put its Touch ID fingerprint reader inside the power button, making it painless to log in to your local account or sign in to online accounts when using a password manager. The MacBook Pro's Touch Bar, which amounts to a small touch screen just above the keyboard that adapts and presents digital buttons based on the app you're using, is helpful at times but not a must-have.
And with a speaker on each side of the keyboard, you won't find yourself cranking up the volume just so you can hear your favorite song or an audio cue in the video you're splicing.
This laptop is big — you'll definitely know when you have it in your bag — but not as bulky as you'd think. Measuring 14.09 by 9.68 by 0.64 inches and weighing 4.3 pounds, the 16-inch MacBook Pro doesn't reach gaming-laptop levels of size and weight.
Battery life was solid as well, lasting 10 hours and 23 minutes in our benchmark test. It's more than enough to get through a full day of work.
There are a total of four USB-C ports, with two on each side, that you can use to connect accessories or an external monitor, or charge the MacBook Pro.
Depending on your workload and how often you find yourself editing 4K clips, you might be able to get by with the $2,399 base configuration. For that price, you'll get the same overall design but with an Intel Core i7 processor, 512GB of storage and 16GB of memory (RAM).
Naturally, the MacBook Pro, like the Air, uses all of Apple's services and provides that same overall experience. It's a well-rounded machine designed for someone who needs a laptop to do more than just the occasional resource-heavy task.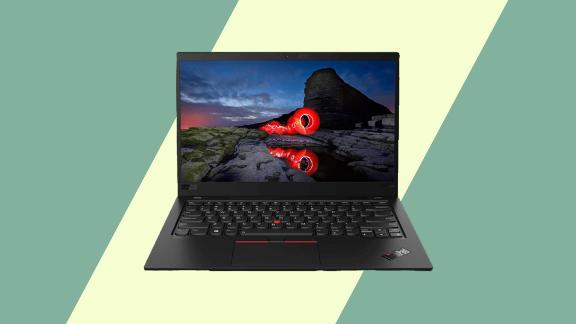 Lenovo's ThinkPad X1 Carbon is a rather unassuming laptop. Its black design with subtle red highlights makes it look like another run-of-the-mill laptop. And, in a lot of ways, it is. However, once you start using the X1, you realize its sole purpose is to get work done.
The X1 measures 12.72 by 8.54 by 0.59 inches and weighs 2.4 pounds, but it feels so much smaller and lighter than that; we wouldn't complain one bit if we were handed this laptop and told we had to carry it around campus all day.
The 14-inch display has a resolution of 1920 x 1080 and is more or less your basic high-definition display. That's not to say it falls short in any way, but there's nothing noteworthy about its color or clarity. We didn't find any faults with it and are confident you won't either.
The keyboard really sealed the deal for us. The keys aren't the standard square shape but instead have a slight curve on the bottom edges that round it off. This small change from a typical keyboard key, along with the spacing between the keys themselves, makes typing on the X1 a rather enjoyable experience. It didn't take long after setting it up before we were typing at full speed with minimal errors.
In the middle of the keyboard is a small red nub, or TrackPoint, that puts controlling the mouse pointer at your fingertips — literally. Instead of having to move your hand down to the touchpad below the keyboard, you can place a finger on the small red dot and move the mouse around, then use the left- and right-click buttons at the top of the touchpad to select an item. It's what we grew up using on older laptops, so we feel right at home when switching between typing and moving the mouse. Just don't tap on the TrackPoint and expect it to do anything; it's strictly used to move the mouse around.
Next to the touchpad is a fingerprint sensor you can use to unlock the laptop, and while it feels slightly out of place, it's as simple and efficient as Apple's implementation.
The ThinkPad doesn't use Intel's high-end i7 processor like some of the other laptops we tested. Instead, it uses a modest Intel Core i5 processor that includes 256GB of storage and 8GB of memory (RAM). At least, that's what the $1,613.50 configuration we tested was equipped with. All of those numbers can be distilled down into a laptop that's fast enough to crunch numbers and deal with countless meeting requests, but without a faster processor or a dedicated GPU, you won't want to push it with intense gaming or video editing.
Battery life is where the ThinkPad X1 Carbon truly shines, even though it fell short of Lenovo's estimate of 19.5 hours, lasting 10 hours and 35 minutes, the longest out of all the laptops we tested — so you'll be able to work all day on it without hunting down a nearby plug.
As for ports, there are two USB-A ports, two USB-C ports, one HDMI port and a network extension port for docking your ThinkPad in the office.
With a starting price of $1,249, the ThinkPad X1 Carbon is affordable and capable — and built for the business environment. Whether you need to type out an agreement, mark up an NDA or crunch through a spreadsheet, the ThinkPad X1 Carbon is up for the challenge. Most importantly, it doesn't weigh you down, with a stealthy build and long battery life.
How we tested

After combing through new models, tabulating on the right configurations and circling back on our previous favorites, we settled on a pool of 10 laptops. Once we had all the models on hand, we began the unboxing process and charging them up to 100%. (Many laptops come with some power out of the box, but very rarely do they ship topped up.)
As with every CNN Underscored review, we rigorously test devices both quantitatively and qualitatively. For laptops, we made the decision to benchmark first to get a standard for quantitative performance. If you've read our standalone laptop, tablet or mobile phone reviews, these tests will be familiar.
On Windows laptops, we performed GeekBench 5 and PCMark 10 tests. These run the laptops through a series of workflows and application processes, many of which you'd find yourselves (and we found ourselves) completing on a daily basis. For Mac laptops, PCMark 10 is not available, so GeekBench 5 was performed.
Regardless of operating system, we put each laptop through our standard battery test, which involves charging the laptop to 100%, setting brightness to 50% and engaging airplane mode to ensure connectivity is off. We then loop a 4K video file with the sound set to 15% until the battery dies and the machine turns off. These tests are monitored in person as well as via two cameras to ensure accuracy.
The combination of battery and benchmark testing gives us a quantitative feel for the devices and a hard number for each that can be used for comparisons. We then used each laptop as our daily driver for work, play and entertainment tasks, testing the battery to see if it could last through a full day of tasks, watching a movie to get a feel for the display and, of course, running a bunch of different applications.
Our testing categories were as follows:
Design
Build quality: We looked at what the laptop was physically made of and how it felt in our hands, on a desk and in our laps.
Portability: Thickness and weight of each laptop was top of mind here, along with the overall size and bezels. We also tested if it could fit in a range of bags.
Looks: We took note of the overall design, if it was sleek or stealthy.
Battery life
Total battery life: The CNN Underscored battery test, explained above, was used to determine a quantitative battery life number.
Stress test: We noted whether intense photo or video editing reduced battery life and how the laptop performed when playing a game.
Hardware
Benchmarking: Using GeekBench 5 and PCMark 10, explained above, we established a baseline for performance.
Processors and GPU: We observed how the internal hardware performed and if most models across similar price points had the same specs. Can these handle a full productivity load? Can we get the laptop to bottleneck?
RAM: We considered how much RAM or memory comes standard and if it's enough for core tasks.
Storage: We noted whether the laptop opts for a solid-state drive (SSD) or a traditional hard drive (HD).
Ports: We looked at how many ports the laptop features, any legacy options available and if a dongle comes in the box.
Speakers
Overall: We observed how the speakers performed in core use cases, including movies, music and system sounds.
Compression: We made note if the laptop speakers added any extra compression to core sounds or tracks.
Bass: Did the laptop generate bass or was it mostly missing?
Display
Overall: We tested the display with various test images, applications (including word processing for pixelation), videos, VoIP, photo editing, gaming and even video editing.

We additionally took a closer look at vibrancy, bezels, clarity and resolution.
Keyboard
Overall: To get a feel for a keyboard, you really need to type a ton — and that's exactly what we did.

We paid close attention to specific categories, like tactileness and punchiness of the keys.
Software
Experience out of the box: What apps come preloaded that provide real user benefits? Is there a ton of bloatware?
Ease of use: How easy was it to navigate around the respective base software and any core apps?
Usability
Overall: We noted what it was like to use as a daily driver and how it performed with a plethora of apps and workflows.
Warranty
Overall: We noted the length of the included warranty and what it covers.
How we rated

We gave every laptop a score in each subcategory described above and combined them to determine a score for the overall category. We gave the most weight to hardware, with other categories following behind.
Hardware had a maximum of 60 points: processors and GPU (25 points), benchmarking (10 points), storage (10 points), ports (10 points) and RAM (5 points).
Design had a maximum of 25 points: build quality (10 points), portability (10 points) and looks (5 points).
Battery life had a maximum of 20 points: total battery life (15 points) and stress test (5 points).
Display had a maximum of 20 points: overall (10 points), vibrancy (3 points), clarity (3 points), bezels (2 points) and resolution (2 points).
Software had a maximum of 15 points: experience out of the box (5 points), ease of use (5 points) and preloaded apps (5 points).
Speakers had a maximum of 10 points: overall (5 points), compression (3 points) and bass (2 points).
Keyboard had a maximum of 10 points: overall (5 points), tactileness (3 points) and punchiness (2 points).
Usability had a maximum of 10 points: overall (10 points).
Warranty had a maximum of 5 points: overall (5 points).
Other laptops we tested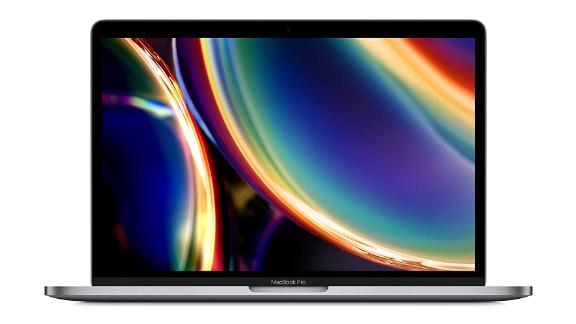 Apple MacBook Pro 13-Inch (starting at $1,299; amazon.com)
Apple's 13-inch MacBook Pro is a fine machine, no doubt. It's well designed, has Touch ID, integrates with Apple's ecosystem and has a display that makes other laptops jealous. But, for us, the use of an eighth-generation Intel processor (compared with 10th-generation processors in all other models we tested) combined with its price tag kept this from being crowned the best overall laptop. Performance-wise, you're unlikely to notice the difference between the two processors, but over time, the older hardware will show signs of slowing down sooner. If you want something more powerful than the MacBook Air and have the room in your budget, the 13-inch MacBook Pro is a worthy choice.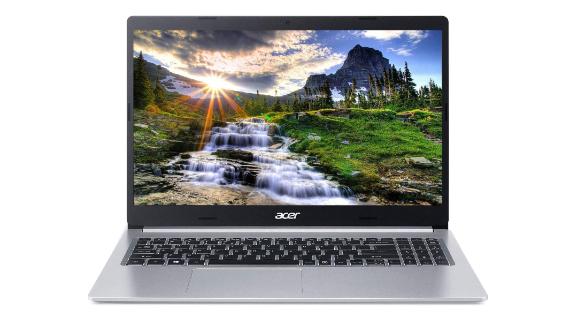 Acer Aspire 5 ($709.57; amazon.com)
Acer's Aspire 5 surprised us with its performance, especially when you factor in its low price. Overall, however, the build quality, display and battery life held it back. Out of all the laptops we tested, the Aspire 5 had the worst battery life, clocking in at five hours and 30 minutes in our benchmarking. The plastic housing helps with the overall weight, but with the cost of feeling cheap. About performance: The Aspire 5 kept up with the Dell XPS models we tested, and even some of the MacBooks, so we have confidence that this model will be able to get the job done. Just keep your charger handy.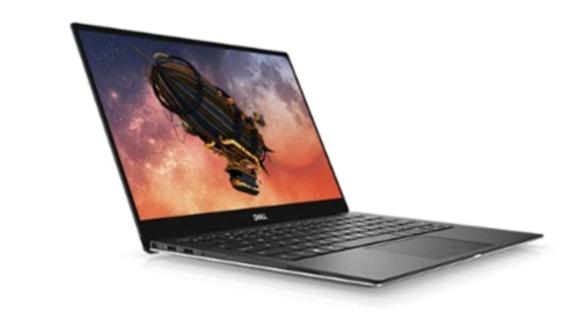 Dell XPS 13 (starting at $783.99; dell.com)
Dell's XPS line has remained competitive and impressive over the years, and while the XPS 13 had a strong showing in our testing, it fell short of any top honors. Performance-wise, the XPS 13 9300 was able to keep up with whatever routine task we threw at it. But the sheer amount of preloaded shortcuts, applications and even antivirus software was enough to give us pause. Bloatware needs to be a thing of the past, especially when it comes to constant passive-aggressive prompts and reminders about our antivirus trial expiring soon. In addition to bloatware, the keyboard on the XPS 13 felt, to be blunt, cheap. Despite its drawbacks, the Dell continues to use stunning displays in its XPS line.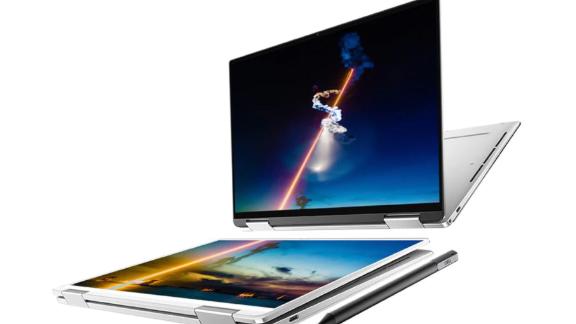 Dell XPS 13 2-in-1 (starting at $881.99; dell.com)
We have a lot of the same complaints and compliments for the XPS 13 2-in-1 as we do for the standard 2-in-1. Performance, again, was respectable and something we'd have no problem working on daily. The touch screen and display quality makes up for some of that, especially when you fold the screen all the way back and use it more as a tablet than a laptop. But at the end of the day, the combination of bloatware and a keyboard that just isn't an enjoyable experience kept it off the podium.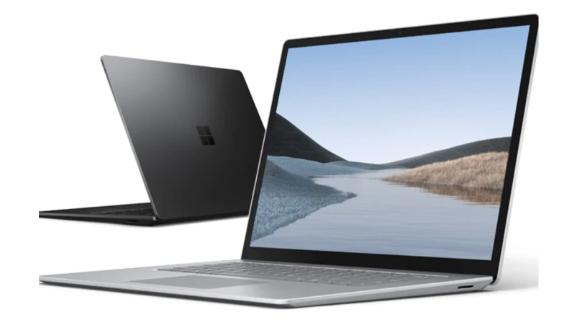 Microsoft Surface Laptop 3 15 (starting at $1,199.99; microsoft.com)
As we noted, we really liked the smaller of the two Surface Laptop 3 models, but the 15-inch model fell flat when it came to performance in our testing. Specifically, we tested the AMD edition, and both regular performance and battery life fell short of expectations — Microsoft's and ours. For example, we saw a lowly five hours and 36 minutes of battery life in our battery benchmark. That's not nearly enough to get through a couple of movies, let alone an entire workday. The overall design and appeal is there with the larger Laptop 3, but we just wanted more from it.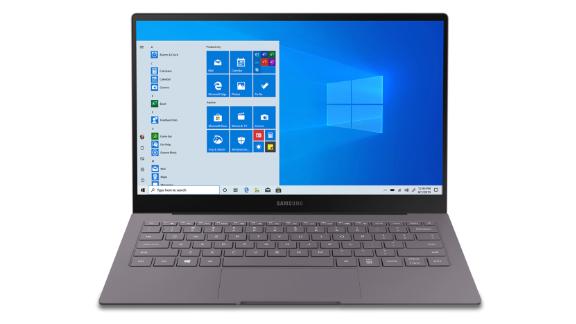 Samsung Galaxy Book S (starting at $949.99; samsung.com)
Samsung's Galaxy Book S looks absolutely stunning. It's compact and lightweight, and it packs enough battery life to go well into the night after a full day of classes. However, it uses the same type of processor your phone uses, which means apps need to be built specifically for the platform. Because of that, whether or not an app works, or if it works well, is going to be a learning experience of its own. The technology behind the Galaxy Book S is undoubtedly the future, but it's not quite ready for most.
Read more from CNN Underscored's hands-on testing:
Facebook's independent oversight board is finally up and running
Facebook's much-anticipated independent decision-making body, the Facebook oversight board, announced it will start allowing people to submit cases for review beginning today.
That means that if you post something on Facebook or Instagram and it's taken down for violating any of Facebook's ever-changing rules on things like hate speech, nudity, misinformation, or violence — you will soon have the ability to appeal that decision to someone besides Facebook. For now, that option will roll out in waves, and in the next few weeks, Facebook says it'll be an option for all users.
Social media experts have long awaited the Board's launch because it's expected to serve as the final decision-maker in how Facebook handles complicated and problematic posts, which have plagued the social media company. Look, for example, at how it managed the unsubstantiated New York Post article about Hunter Biden or any of the countless times Facebook has been accused of letting racist hate speech run rampant on its platform. The Board said it will prioritize cases that threaten to harm freedom of expression or human rights, but declined to comment on specific cases it plans to take.
Facebook's oversight board is made up of a group of 20 academics, journalists, and international policy experts from around the world, and is set up as a separate company from Facebook, funded by a $130 million independent trust. Its decisions on individual pieces of content are binding, meaning Facebook has agreed to follow whatever decisions the Board makes, and the group can also make broader policy recommendations to Facebook — although those won't be binding. That means the board has the power to overrule even Facebook CEO Mark Zuckerberg, who has a history of taking stubborn stances in the name of protecting free expression. Zuckerberg allowed President Trump's "when the looting starts, the shooting starts" post in response to Black Lives Matter protests in Minneapolis, and, until recently, allowed Holocaust denialism on Facebook — even when some of his own employees, civil rights leaders, and others have raised serious concerns.
"The Board is eager to get to work," said Catalina Botero Marino, co-chair of the oversight board, in a press statement on Thursday. "We won't be able to hear every appeal, but want our decisions to have the widest possible value, and will be prioritizing cases that have the potential to impact many users around the world, are of critical importance to public discourse, and raise questions about Facebook's policies."
At a time when Facebook is being criticized by US politicians on both sides of the aisle for how it handles contentious speech on its platform, the Board is meant as an outside check on Facebook's power. Some, though, have criticized the Board, saying it was too slow in getting started (Facebook CEO Mark Zuckerberg first publicly described the idea two years ago) and too narrow in scope to meaningfully change how Facebook handles hate speech and misinformation. For example, for now, users will only be able to appeal cases where they feel their content is wrongfully taken down, not cases in which they think inflammatory content is wrongfully staying up on the platform (the Board says that latter option will come in the next few months).
"Facebook was always criticized for moving fast and breaking things. I think we are looking at this as the opposite that," said oversight board co-chair and former Danish Prime Minister Helle Thorning-Schmidt on a press call with reporters on Thursday.
Critics point out that the oversight board seems unlikely to help Facebook deal with one of the most controversial content moderation challenges it has faced to date: the 2020 US presidential election.
President Trump has been making unsupported assertions on Facebook and Twitter for months now that the election is "rigged," centering on false claims about mail-in voting — which Facebook has labelled with a generic link to nonpartisan voting information, and Twitter has more aggressively — at times — labeled as "misleading" and fact-checked.
Many anticipate that Trump — or other politicians — could question the results of the election or declare a premature victory on social media before the race is called. In that case, it would be up to Facebook or Twitter to decide how to deal with such a declaration. (Facebook and Twitter have signaled they would fact-check and label such a post or even take it down, depending on what it says.) Whatever decision these companies make will be widely controversial.
But it seems unlikely the Board will take any cases in time to impact election-night posts or regulate misinformation in the remaining days until the election.
That's because it will take up to 90 days for the Board to decide on a case — and that's after the Board even figures out which cases it wants to hear first. Facebook the company can submit a case to the Board for expedited review, but on a press call with journalists on Thursday morning, the company said it will not send any cases to the Board before November 3.
"We are not going to send something for expedited review before the election," said head of strategic initiatives at Facebook Brent Harris. "And we have done that because we do not wish to place undue pressure on the board."
Last month, a group of 25 experts from academia, civil rights, politics, and journalism announced they were creating an ad-hoc group to scrutinize Facebook's oversight board, calling themselves "The Real Facebook Oversight Board."
Congratulations to Facebook's Oversight Board (@OversightBoard) which opens for business today! We wish you the best of luck. (You'll need it!) But seriously, we consider you our friends & allies & we need all possible efforts in holding Facebook to account… pic.twitter.com/BahanEDGrG

— The Real Facebook Oversight Board (@FBoversight) October 22, 2020
Facebook oversight board's Thorning-Schmidt said she welcomes the feedback.
"We welcome all debate on this," she said. "Part of the reason why we have joined this course is because we want to debate around content moderation."
---
Millions turn to Vox each month to understand what's happening in the news, from the coronavirus crisis to a racial reckoning to what is, quite possibly, the most consequential presidential election of our lifetimes. Our mission has never been more vital than it is in this moment: to empower you through understanding. But our distinctive brand of explanatory journalism takes resources. Even when the economy and the news advertising market recovers, your support will be a critical part of sustaining our resource-intensive work. If you have already contributed, thank you. If you haven't, please consider helping everyone make sense of an increasingly chaotic world: Contribute today from as little as $3.
Obama delivers a blistering critique of Trump in his first stump speech of the 2020 cycle
Speaking for the first time in person on the campaign trail in Philadelphia, former President Barack Obama did not hold back.
In a 36-minute speech delivered Wednesday to an audience seated in or standing by their cars, Obama slammed President Donald Trump as "incapable of taking the job seriously." In between plugs for his former Vice President Joe Biden and Biden's running mate Sen. Kamala Harris, Obama repeatedly attacked Trump's record, starting with his handling of Covid-19.
"At least 220,000 Americans have died. More than 100,000 small businesses have closed. Millions of jobs are gone. Our proud reputation around the world is in tatters," Obama said. "Presidents up for reelection usually ask if the country is better off than it was four years ago. I'll tell you one thing, four years ago you'd be tailgating here at the Lincoln instead of watching a speech from your cars."
Obama also pointed to statistics indicating that despite the US having its first identified cases around the same day, South Korea has a "per capita death toll is just 1.3 percent of what ours is."
Obama's visit to Pennsylvania underscored the importance the Biden campaign is placing on the state, and in mobilizing black voters in the Philadelphia area particularly. Obama's approach: focus more on personality than policy.
While Obama's remarks also lauded Biden's health care plan and his foreign policy experience, the bulk of the speech focused on questions of character — both Biden's and Trump's. Throughout the speech, Obama returned to that familiar theme, including his oft-used maxim: "The presidency doesn't change who you are, it reveals who you are."
When he discussed his view of Trump's fitness for office, Obama's incredulity was palpable. As he recounted Trump retweeting conspiracy theories about whether SEAL Team Six actually killed Osama Bin Laden he spoke to voters exhausted by the news cycle: "You might be able to have a Thanksgiving dinner without having an argument" if Trump loses this November.
"And, look, this notion of truthfulness and democracy and citizenship, and being responsible, these aren't Republican or Democratic principles, they're American principles. They're what most of us grew up learning from our parents and our grandparents. They're not White or Black or Latino or Asian values, they're American values, human values, and we need to reclaim them. We have to get those values back at the center of our public life."
At one point, he leveled his ire at those who have made excuses for what he views as intolerable behavior from the president. Obama also lamented that Trump's abnormal behavior "distracts all of us" from the policy ramifications of this administration. Ironically, in this speech, the former president seemed to be caught in that trap as well.
The Atlantic has reported that while "Obama is alarmed about Trump's presidency," like many he has struggled with how to campaign during a pandemic. Wednesday night's speech — and an accompanying stop to meet with community organizers — seems to indicate he's found his answer. It will be one event in a two-week blitz where "Obama will hit the trail, potentially adding joint appearances with Joe Biden and Kamala Harris."
---
Will you help keep Vox free for all?
The United States is in the middle of one of the most consequential presidential elections of our lifetimes. It's essential that all Americans are able to access clear, concise information on what the outcome of the election could mean for their lives, and the lives of their families and communities. That is our mission at Vox. But our distinctive brand of explanatory journalism takes resources. Even when the economy and the news advertising market recovers, your support will be a critical part of sustaining our resource-intensive work. If you have already contributed, thank you. If you haven't, please consider helping everyone understand this presidential election: Contribute today from as little as $3.
Polish court allows stricter abortion law, sparking outcry
Chief justice says existing legislation that allowed abortion of malformed fetuses was 'incompatible' with the constitution.
Poland's constitutional court has struck down a provision of the country's abortion law allowing Europe's most strict legislation to be further tightened and provoking an outcry from rights groups.
Chief justice Julia Przylebska said in a ruling on Thursday existing legislation, which allows for the abortion of malformed fetuses, was "incompatible" with the constitution.
The verdict, which is final and cannot be appealed, drew immediate condemnation from the Council of Europe, whose Commissioner for Human Rights Dunja Mijatovic called it "a sad day for #WomensRights".
Removing the basis for almost all legal abortions in #Poland amounts to a ban & violates #HumanRights. Today's ruling of the Constitutional Court means underground/abroad abortions for those who can afford & even greater ordeal for all others. A sad day for #WomensRights.

— Commissioner for Human Rights (@CommissionerHR) October 22, 2020
"Removing the basis for almost all legal abortions in #Poland amounts to a ban & violates #HumanRights," Mijatovic tweeted.
"Today's ruling … means underground/abroad abortions for those who can afford & even greater ordeal for all others."
Since 1993, Poland has only allowed abortions in case of rape or incest, a threat to the mother's life or a deformed fetus.
Now the court ruling could pave the way for legislators from the governing right-wing Law and Justice (PiS) party to approve draft legislation that would ban pregnancy terminations in the case of fetuses with congenital birth defects.
Many Polish women bridled when PiS backed the bill originating as a popular petition earlier this year, prompting conservative legislators to refer the matter to the constitutional court.
The tribunal, whose main role is to ensure any law complies with the constitution, underwent government reforms in 2016 that led critics to contend it is stacked with PiS allies.
'Blood on your hands'
Former liberal Polish Prime Minister and PiS critic Donald Tusk called the timing of the abortion issue "political wickedness".
"Throwing the topic of abortion and a ruling by a pseudo-court into the middle of a raging pandemic is more than cynical," the head of the European People's Party tweeted.
The NGO Action Democracy, which had gathered more than 210,000 signatures against the stricter law, issued a statement saying the court delivered "a shameful, political verdict dictated by right-wing fundamentalists".
Leftist legislator Barbara Nowacka blamed the devoutly Catholic country's bishops, telling them at a news conference in parliament: "You have blood on your hands."
PiS-allied President Andrzej Duda has said if approved by the parliament he would sign the draft legislation into law.
On Thursday, his spokesman Blazej Spychalski said "the president's views on this matter are well-known and haven't changed. We're satisfied that the constitutional court sided with life", he was quoted by the Polish news agency PAP as saying.
The country of 38 million people sees fewer than 2,000 legal abortions a year, but women's groups estimate up to 200,000 procedures are performed illegally or abroad.
An attempt by the PiS government to tighten the abortion law in 2016 was scrapped following nationwide protests by tens of thousands of women dressed in black.