Supreme Court nominee Amy Coney Barrett describes climate change as a "very contentious matter of public debate"
During her confirmation hearing this week, Supreme Court nominee Amy Coney Barrett declined to stake out a position on the existence of climate change, describing it as a "very contentious matter of public debate."
"I will not express a view on a matter of public policy, especially one that is politically controversial because that is inconsistent with the judicial role," she added in response to questions from Sen. Kamala Harris (D-CA).
Climate change is one of several issues that she approached in this way: refusing to express an opinion because she said it was the focus of an ongoing political controversy or policy debate. Similarly, on Wednesday, Barrett refused to discuss whether she thought separating a child from their parent was wrong. She's also refrained from taking a stand on whether the president should commit to a peaceful transfer of power.
Judicial nominees have declined to address politically charged questions in the past. During his 2018 confirmation hearing, Justice Brett Kavanaugh declined to comment on whether the president should have the ability to influence the actions of federal agencies. "I don't think we want judges commenting on the latest political controversy because that would ultimately lead people to doubt whether we are independent," he said at the time.
But Barrett's refusal to express her stance on climate change comes in spite of the overwhelming scientific evidence on the subject.
"I don't think that my views on global warming or climate change are relevant to the job I would do as a judge, nor do I think I have views that are informed enough," Barrett has also said.
As the New York Times's John Schwartz wrote, however, her approach to the subject could be important in future cases: "In past decisions, the justices have accepted that human-caused climate change is occurring and determined that the Environmental Protection Agency can regulate greenhouse gases in the case Massachusetts v. E.P.A., but a more conservative Supreme Court might revisit the issue."
What Barrett did say ended up echoing the way many Republicans have approached the subject of climate change in the past: She declined to comment on whether humans contributed to global warming, an evasion that still seemed to signal quite a lot about where she stands.
---
Millions turn to Vox each month to understand what's happening in the news, from the coronavirus crisis to a racial reckoning to what is, quite possibly, the most consequential presidential election of our lifetimes. Our mission has never been more vital than it is in this moment: to empower you through understanding. But our distinctive brand of explanatory journalism takes resources. Even when the economy and the news advertising market recovers, your support will be a critical part of sustaining our resource-intensive work. If you have already contributed, thank you. If you haven't, please consider helping everyone make sense of an increasingly chaotic world: Contribute today from as little as $3.
Myanmar's Rohingya crisis exposes ASEAN weaknesses: Report
The Association of Southeast Asian Nations (ASEAN) has failed to respond effectively to the Rohingya crisis in Myanmar thanks to a lack of leadership and the 10-member organisation's inability to grasp the scale of the human rights abuses, a report from a group of regional lawmakers said on Tuesday.
ASEAN Parliamentarians for Human Rights said ASEAN had been hampered by its own institutional structure, which allowed member state Myanmar the space to "set the parameters of ASEAN's engagement".
It noted a lack of leadership within the ASEAN Secretariat in Jakarta, and among member states themselves.
"Caught between respect for its key principles of consensus and non-interference on the one hand, and (an) international and domestic outcry on the other, the regional bloc has struggled to respond to the crisis and articulate a clear vision and strategy that would help end the cycle of violence and displacement," the group said in the report, which examined the reasons for ASEAN's weak response to the crisis.
Some 750,000 mostly Muslim Rohingya fled Myanmar for neighbouring Bangladesh in the face of a brutal military crackdown that is now the subject of a genocide investigation at the United Nations' top court. While those who fled now live in sprawling refugee camps, those left behind in Rakhine are in camps for displaced people that rights groups have described as "open prisons".
Critical issues ignored
Myanmar does not recognise the Rohingya as citizens, even though the minority group has lived in the country for generations.
"ASEAN has chosen to look at it from a humanitarian point of view, which is Myanmar's approach," Charles Santiago, a Malaysian MP who chairs the APHR board, told a press conference to release the report, noting that the organisation had not addressed key concerns including citizenship, religious rights and land issues. "ASEAN literally got cornered. The critical issues were ignored."
The report noted that while ASEAN's approach had enabled it to maintain a dialogue with the Myanmar authorities, it had failed to acknowledge the gravity and scale of the human rights crisis in the western state and the Myanmar authorities' role in creating it.
The situation there has deteriorated since the Rohingya exodus, with more people forced from their homes as a result of the escalating conflict between the Myanmar military and the Arakan Army, an ethnic Rakhine armed group.
The government has now said that the November election will not take place in many parts of the state because it is no longer safe. International media are not allowed to visit the area.
"How can we talk about Rohingya refugees returning to Rakhine State, when that area remains an active war zone?" said Santiago. "ASEAN's reluctance to adopt a holistic approach to Rakhine State, that addresses all aspects of the crisis, risks making the regional group at best counterproductive and at worst actively contributing to human rights abuses."
Regional issue
ASEAN delegations visited the Bangladesh refugee camps in 2019, where they promoted the controversial National Verification Card (NVC) that Rohingya people see as a tool of persecution. The organisation and its member states are also providing financial aid and assistance in Rakhine for infrastructure projects, including schools and hospitals.
"Until ASEAN and other international actors acknowledge the situation that led the Rohingya to flee in the first place, there's no hope of peace for any of the people who call Rakhine State home," said Laetitia van den Assum, a former member of the Advisory Commission on Rakhine State.
The continuing crisis has also prompted Rohingya to risk their lives crossing the ocean in an attempt to reach safety. With the COVID-19 pandemic, countries including Malaysia – the most common destination for the Rohingya – have closed borders and some boats have drifted at sea for months before being able to land.
Last month, villagers in the Indonesian province of Aceh took matters into their own hands and brought ashore nearly 300 Rohingya refugees, including women and children.
"ASEAN has an obligation to serve and protect the people of the region, and has the potential to play a positive role in resolving the situation," the report said. "However, it must examine and address its own weaknesses. Failure to do so will not only harm the bloc's credibility and legitimacy, but will likely cause further harm and suffering to the Rohingya and others who call Rakhine State, and indeed the ASEAN region, home."
The report noted the ASEAN Secretariat declined to be interviewed for the report, while other bodies failed to respond to APHR's requests for interviews and information. Only the Myanmar government responded to its requests for information, it said.
Air New Zealand offers 'mystery breaks' to lure travelers back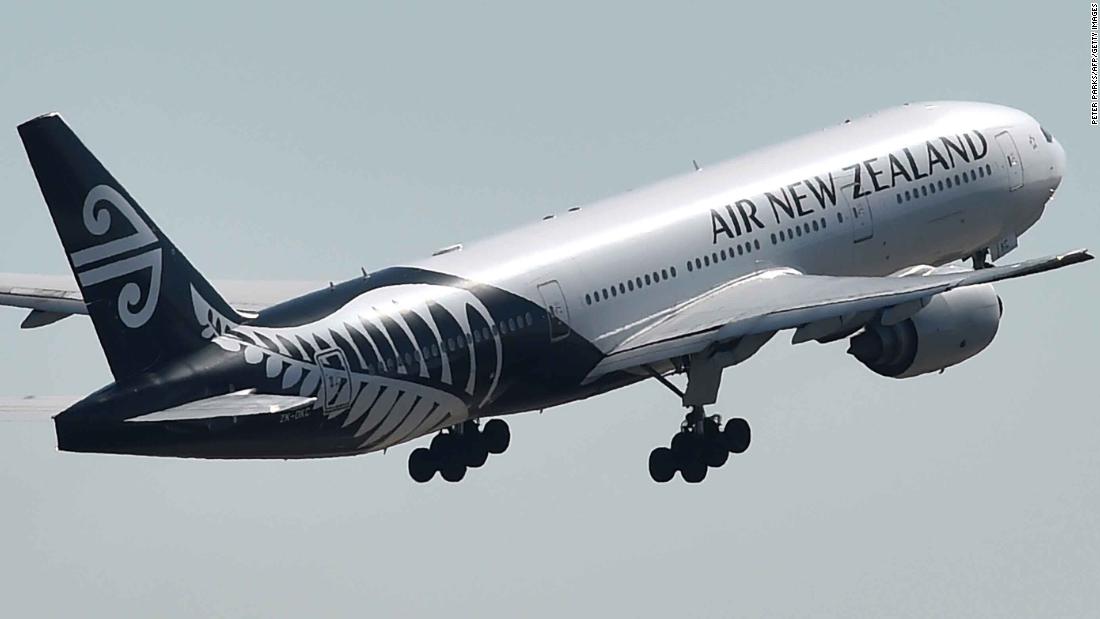 (CNN) — Amid the Covid-19 pandemic, all of travel seems like a big question mark. So, one airline argues, why not embrace that question mark?
Air New Zealand is bringing back its Mystery Breaks program, where travelers pay a flat fee to book an entire vacation package with the airline and agree not to find out their destination until two days before they leave.
The packages, which begin at $599 AUD ($422 USD), allow travelers to choose from three tiers — Great, Deluxe or Luxury. They will also select the dates they wish to travel and one place they are not interested in going.
The airline flies to 20 destinations in New Zealand, including Art Deco-filled Napier, adventure capital Queensland and historic Dunedin.
The accommodations will be at an Accor Hotel and car hires by Avis, as both brands are partners with Air New Zealand.
New Zealand has been successful at containing coronavirus within its borders, but residents are unable to travel anywhere outside the country, save a few Australian states, without quarantining or going through other security measures upon their return.
According to the New Zealand Ministry of Health, the country has had 1,531 confirmed coronavirus cases within its borders, and just 25 deaths.
Nationwide coronavirus restrictions were lifted in June. There are presently no limits on domestic travel.
While the country's borders remain closed to nearly all visitors, the most effective way to stimulate the tourism sector is by encouraging locals to travel domestically.
Tourism Industry Aotearoa (TIA), a national body made up of many tourism industry partners, has requested assistance from Prime Minister Jacinda Ardern, whose government recently won re-election by a decisive majority.
Among TIA's proposals was a suggestion that the government give every New Zealander a $200 "credit card" to use at tourism-related businesses like hotels and attractions.
China-made Tesla electric cars to start selling in Europe
US-based electric carmaker says it will start shipping its entry-level Model 3 from Shanghai factory to more than 10 European countries this month.
Tesla Inc. will start exporting Model 3 sedans made at its gigafactory on the outskirts of Shanghai to Europe later this month, seeking to boost sales in one of the fastest-growing electric-car markets.
The car will be shipped to more than 10 countries, including Germany, France and Switzerland, the automaker said in a statement sent via WeChat on Monday. The company's Shanghai factory — its first outside the U.S. — opened for local deliveries at the start of this year.
"We hope to serve global customers as a global factory," Tesla's manufacturing director of the Shanghai site, Song Gang, said in an interview with local reporters. "The export of China-built Tesla models is a key step in the global layout."
The Shanghai factory has helped Tesla expand in China, and the company has said it has capacity to produce 200,000 vehicles a year at the site. Monthly registrations of locally made Teslas have been in the 11,000 range for several months, falling to 10,881 in September, according to data from state-backed China Automotive Information Net.
The variant Tesla will initially export to Europe is the standard Model 3. It has a driving range of 468 kilometers (291 miles) on one charge, and it costs about $40,300 in China before local subsidies. This month, Tesla lowered the price of the model in China, a move that was enabled by it starting to use cheaper batteries from local supplier Contemporary Amperex Technology Co. Ltd., people with knowledge of the matter said.
Sales of electric vehicles in Europe are growing at such a pace that the continent looks increasingly likely to outpace China in the near future, London-based automotive research firm Jato Dynamics said this month. Tesla is in the process of setting up a factory and an engineering-and-design center near Berlin, its first in Europe.
The California-based company also said it is committed to expanding its investment in China. It plans to double its production capability, the reach of its sales and service network, charging infrastructure facilities, and employment in the country.
People familiar with the matter said last month that Tesla plans to ship cars made in Shanghai to other countries in Asia and Europe, shifting its strategy for the plant to largely focus on supplying the Chinese market. Chief Executive Officer Elon Musk said in 2019 that the facility would only make lower-priced versions of the Model 3 sedan and Model Y crossover for the Greater China region, and predicted there would be enough local demand to potentially necessitate several factories in the country.
China-built Model 3s for delivery outside the country likely will start mass production in the fourth quarter, the people said last month, adding that the markets targeted included Singapore, Australia and New Zealand, as well as Europe.