Songsan SS Dolphin, the 'copy' of the iconic Corvette that was saved from a millionaire lawsuit
A hybrid car "inspired" by the classic 1958 Corvette was not sued by the brand for being slightly different.
Grow Your Business,

Not Your Inbox

Stay informed and join our daily newsletter now!
October 8, 2020 2 min read
This article was translated from our
Spanish edition
using AI technologies. Errors may exist due to this process.
At the 2020 Beijing Auto Show, different car proposals could be seen, but one stood out: the Songsan SS Dolphin , a vehicle seemingly almost identical to the Corvette C1 .
Image: Songsan Motors
The model is owned by Songsan Motor s , an Asian automobile manufacturer. This has been accused of copying the design of the 1958 Corvette , since it is similar is undeniable. With a pair of headlights, grille, two-tone sides, vintage wheels, a sleek copper and chrome on the front, criticism rained down.
However, apparently the proportions are different, this is more compact, and this is a plug-in hybrid model. Also, it has a 1.5-liter turbocharged engine and an electric one with a 16 kWh battery.
Image: Songsan Motors
And the demand?
Then you ask yourself, if it is so similar, why is there not a demand? According to Carscoops , they spoke with a Chevrolet communications manager, Kevin Kelly, who explained that Songsan Motors did not request permission to launch the knockoff Corvette. However, Kelly stressed that "they are not using any of our trademark names or logos, and the design is not identical to the C1."
Image: 1958 Corvette, Chevrolet
So, in conclusion, there are not enough elements to proceed with a plagiarism lawsuit. Even if it is considered a copy, the car will be worth 590 thousand yuan, about 86,600 thousand dollars approximately.
Meet the Pro-Wrestling Pair That's Building a Small-Business Empire
October 19, 2020 11 min read
Investors, take note: Current and former pro wrestlers are making moves across media and commerce. No, not just The Rock (though he's certainly doing fine for himself). Whether it's Stone Cold Steve Austin's successful segue into craft brewing and reality TV, Cody Rhodes and Frankie Kazarian's boutique line of cigars or Brie and Nikki Bella's femme-centric clothing line, there is money to be made buoying the branding efforts of sports entertainers. 
That's what veteran grapplers Karl Anderson (real name: Chad Allegra) and Doc Gallows (real name: Drew Hankinson) are banking on. After they were released by industry powerhouse WWE amid Covid-related cuts earlier this year, they made two immediate calculations: Sign with a competing company that has their backs, and create a small empire of media and merchandising leveraging their personalities (think blue-collar prankster) and decades-long rapport with fans across the world. 
Image credit: Impact Wrestling
In the five months since parting ways with WWE, the duo made waves by joining the ranks of rival Impact Wrestling (which airs its namesake, flagship show on AXS TV every Tuesday at 8 p.m.), in addition to re-launching their popular Talk 'N'Shop podcast with co-host (and fellow wrestler) Rocky Romero. They aired a successful, satirical PPV event called Talk 'N Shop A Mania (a sequel is already confirned for November 13). They collaborated on Talk 'N Shop beer with Kentucky-based craft brewer Jarfly and a Talk 'N Shop bourbon with Tennessee-based Leatherwood Distillery and a line of red and white wines with Wine Savage. And finally, they're cooking up an animated series and a variety special titled Talk 'N Shop: Full Keg that's airing on AXS this Tuesday at 10 p.m. 
Related: All Elite Wrestling's Brandi Rhodes Flexes Her Entrepreneurial Muscle
So, how did this duo of career combatants make the quick switch to becoming serial entrepreneurs? We caught up with them over a recent Zoom chat  — Anderson (we'll stick with their onscreen surnames for the duration) from his home studio in Tampa and Gallows from his residence outside Atlanta — to get answers, along with a bit of insight into what any aspiring self-made maven can learn from their refusal to say, "I quit." 
If there's one thing wrestlers understand, it's reinvention. Was this more broadly applicable to branching out in business?
Anderson: I don't know how much of it was reinvention or how much of it was becoming more true to our personal selves.
Gallows: The day of that [WWE] release, I was sitting in my sauna, and I hung up the phone and I went, "Well, being bitter is what everybody expects, and I don't feel bitterness in my heart." You have to find the humor, and you have to express it through entertainment and through art. And that's where Talk 'N Shop A Mania came from, because we lost this amazing multimillion-dollar deal, so why not turn it into something that's positive for our brand? Why not make it brand-building and generate some revenue for ourselves and our company? And I'm damn proud that we were able to do that.
Anderson: That call was probably the greatest call I ever got in my life, because [we were] able to reinvent and create Talk 'N Shop A Mania and and go to Impact. And we've got Talk 'N Shop: Full Keg about to come out, and that's something that we'd been pitching to the WWE network since we started there, and they just would go, "Yeah, yeah, yeah." Now the businessman stuff is really coming out because we got Talk 'N Shop LLC, and we're getting big checks coming in for this and that, and we've got to figure out the taxes from this stuff. That's all some real shit that we've got to learn, but the business side of these last six months has been a lot of fun.
There's something to be said for not resting on one's laurels, but do you worry about pacing yourself given the learning curve?
Gallows: I don't believe you pace yourself. I believe you run at it head-on. I've watched my dad. When I was born, he was a hot-tar roofer making $8 an hour, and he's the most self-made man I've ever seen. Now he owns five businesses. And that's what they always say: "I don't know how we got here, but we'll figure out how to get out of it" when something shows up that you don't understand. We like to have a drink, but now we're in the alcohol business, and we're figuring all this out. We're figuring out liquor laws and, you know, can we ship this stuff here? And how does this work? We knew nothing about any of this. We just went, "Well, we want to have a whiskey, and we have a cool brand, and we know we're great." So there's a lot of flying by the seat of your pants. It's not always gonna be perfect, but you can't take no for an answer. No's just another question.
What made Impact the obvious choice for your "day job," as it were?
Gallows: They put together a beautiful deal for us. To sit there as performers on a show with no script when we go to the ring, and then watch a commercial for a pay-per-view that we thought up out of the blue and shot in my backyard, and they're running television commercials for us for that — that's a team I'll hitch my wagon to all day.
To your point, they've given you wide latitude to work on outside projects. How do you know when you have that kind of negotiating leverage?
Gallows: I don't think it was a leverage play. It was pretty open-ended on both sides because I think they saw that we're go-getters. We want to be Impact stars Doc Gallows and Karl Anderson doing all this stuff. Let's co-brand, let's see how big and badass we can get Impact. It's an exciting time for us wrestling-wise, but it's such an exciting time business-wise as well.
Anderson: We always were confident in our abilities over in WWE, and that was with the rug constantly being fucking pulled out. We knew that we could do what we're doing now, and Impact put trust in us. We like when people put trust in us, cause we know that we can deliver.
Wrestling also takes a hell of a cumulative toll on your body. Is a lot of this brand-building with an eye toward retiring from the ring?
Gallows: We are not counting down the days until then. We want to be out there when we're 50 if we can be. There's a chance our bodies don't hold up, so we want this brand that we're creating now to be the thing that carries us into the next thing. I have a ton of respect for guys who had to leave the business before there was social media. With all the platforms we have today, if you can really get out there and express yourself, you can build a brand. Without any internet or anything like that, a guy would get let go or he'd get hurt and drift out of the business, and there was no way to see who he was or what he was doing or for them to build a brand. These poor guys, there was no more wrestling money coming in. So you go work in a car lot or do whatever you have to do to get by, to feed your family. But I think we have a real opportunity in this generation, and for all the guys younger than us, to build your brand while you're hot, and we're going to keep pushing, keep grinding. 
Anderson: We're more than wrestlers. If you walk into the Impact locker room, you'd think that we just were there to hang out with the boys and try to make them laugh. We like to entertain. We want to have a radio show, like Howard Stern-esque. That's the ultimate goal. You can do that until you're 80, right? Fuck it.
People point to The Rock or John Cena as a model for crossing over from wrestling, but in your case I think of Steve Austin, who specifically legitimized himself in the beverage space and has a robust podcast presence.
Gallows: We had a great time when we did his podcast when we were in WWE, but it would be a much different conversation now. I bet he went through what we're going through. We're on the road less than we've ever been on the road in our 18 years, but my day is full of Zoom calls and meetings with everybody from the government to liquor distributors to cartoon creators to merchandise creators, to movie producers — whatever we can come up with to push this brand further. We went from bumping and feeding four days a week to being businessmen. I just get to do it from my own house and I don't have to wear a tie, but I feel like I've got the schedule of my dad now. [Laughs.]  
Anderson: I'm like a stay-at-home dad that makes pretty fucking good money.
Related: How a Mid-Size Wrestling Company Made Major Adjustments in the Empty-Arena Era
Is there nuance to the business side of wrestling that the layperson may not appreciate?
Anderson: When we recorded Talk 'N Shop A Mania 2, you've gotta book all these flights, you've gotta produce every single segment. Gallows knows about all this.
Gallows: Well, it's negotiation. [We're] on the other side of the negotiation, because now you play the role of the promoter. It's how do we market this? It's OK, this budget is growing, so how do we offset that with a [PPV] buy rate? Part of my Impact deal was I have an independent promotion here in Georgia, and we put shows on [digital-subscription service] Impact Plus. And we've been running these socially distance shows around here through the pandemic. We follow CDC guidelines, and there's temperature checks and the questionnaire, so you have to manage all that, but then you have a full talent budget. There a lot of things that are different on the level of pretty much every other company in wrestling other than WWE, because WWE's not a live-event company anymore. They're a media company. But anybody who's not reached that level, the live-event portion is a lot of it. If I don't have a gate here, then I'm probably not gonna run the show. I love our sponsors and they help out, but that's the other end of it. So it's managing a budget more than anything and figuring out how to market that with what you have to yield the biggest return. It's not like you can go to wrestling-promoter college, so it's been a lot of fun figuring that stuff out.
You mentioned before that nothing's perfect. Are you prepared for the fact that one or more of your ideas may not sustain?
Gallows: It's inevitable that's going to happen. All you do is you adapt and move on and find the next thing. I think the good thing about us is we have so many irons in the fire. If something falls off, the rest of it's gonna pick it right back up. 
Anderson: I'm not gonna lie: I was kind of ready to rest on my laurels and just collect that massive check from WWE. And so when we finally did leave it gave me a nice slap in the face and got me ready to jump back into this business world. 
Gallows: There's a lot to what we've got going on, and hopefully those of you who aren't wrestling fans will know of us sooner rather than later.
Effectively Market Your Product or Service With These 11 Digital Copywriting Courses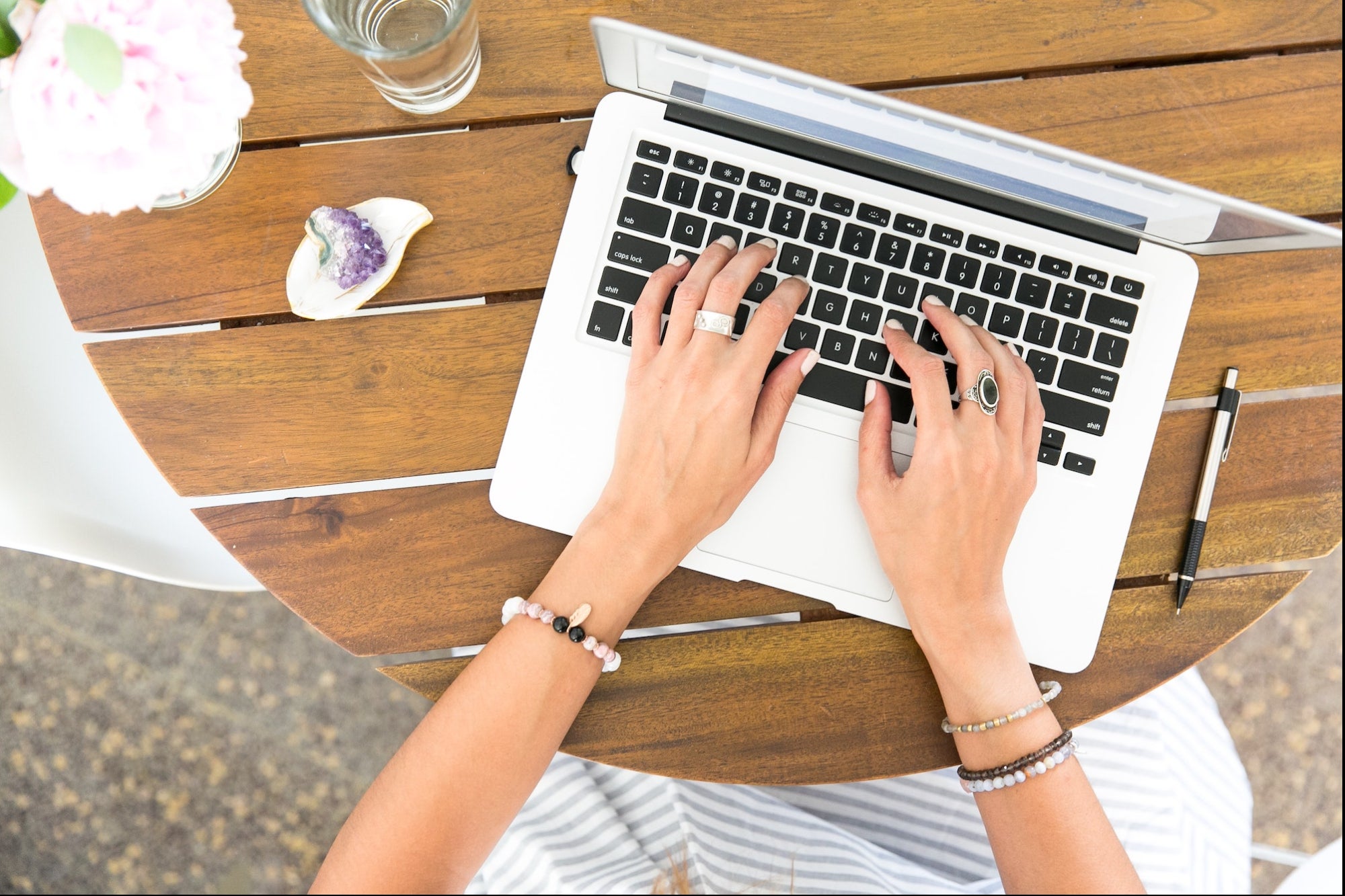 How to sell more online.
Free Book Preview

Ultimate Guide to Social Media Marketing

This book takes readers through a 360-degree perspective of social media marketing in businesses.
October 19, 2020 2 min read
Disclosure: Our goal is to feature products and services that we think you'll find interesting and useful. If you purchase them, Entrepreneur may get a small share of the revenue from the sale from our commerce partners.
There are literally billions of potential customers for your business on the Internet. But connecting with as many of them as possible is exceedingly difficult. There's a lot of competition from other businesses, which is why it's so crucial to write compelling copy. Whether you're sending emails, social ads, newsletters, or anything else, great copy can help turn potential customers into buyers. In The 2020 Complete Digital Copywriting Master Class Bundle, you'll learn how to do just that.
This 11-course bundle will teach you how to effectively scale your brand through engaging, sellable content. The bundle is led by veteran copywriter Alan Sharpe and digital product creator Danny Liu. Sharpe has 30 years of copywriting experience and has helped thousands of copywriters on four continents master the craft of copywriting. Liu is an Agile Release Manager and a CSPO/CSM and Digital Product Creator with 15 years of experience in technology infrastructure engineering design.
Between the two of them, they'll show you how to use one of today's top web hosting platforms, WordPress, and how to reach new audiences with your content. Not only that, but Sharpe will break down copywriting into a few vital steps.
You'll learn how to ask seven important questions every time you write, how to craft awesome headlines and openers, and how to persuade audiences. Whether you're writing sales pitches to businesses, product pages, landing pages, or anything else, Sharpe will show you what you need to do to get as many conversions as possible.
Become an effective digital copywriter and make more sales online. Right now, The 2020 Complete Digital Copywriting Master Class Bundle is on sale for just $38.99.
14 Leadership Lessons From ZoomInfo Co-Founder and CEO Henry Schuck
October 19, 2020 8 min read
Opinions expressed by Entrepreneur contributors are their own.
Artificial Intelligence in business development is an area seeing disruption thanks to mass adoption of this technology. This industry is expected to see massive growth beyond the pandemic, which is why the first tech IPO of the Covid era was one of the most-talked about of the year. With a stock price that soared over 60 percent above expectations in its June debut, ZoomInfo (NASDAQ: ZI) – a SaaS platform that helps B2B sales and marketing professionals identify and connect with their next customers – is clearly here to stay. To discuss the company's success story, I had the pleasure of hosting a chat with co-founder and CEO Henry Schuck for the seventh episode in Comparably's "Leadership Lessons" series with Entrepreneur.
Related: Free On-Demand Webinar: How ZoomInfo Developed a Winning Go-To-Market Strategy
During these virtual fireside talks, I ask CEOs to share some of the invaluable lessons that they have learned on their path to the top and advice they would give other entrepreneurs as they embark on their own careers. I found a real kindred spirit in Schuck. He also grew up in southern California and founded his company while in law school. After earning his business degree at UNLV, he went on to earn his J.D. at the Ohio State University where he co-founded ZoomInfo (formerly DiscoverOrg) in 2007. The go-to-market intelligence solution went through six M&As and now employs 1,300 people in multiple offices, helps 15,000 customers worldwide and has $350 million in recurring revenue.
Watch the full webinar to learn more about Schuck's origin story and how he took the company public from the ground up. These are 14 key takeaways from my conversation with this incredibly transparent and captivating leader:
1. Believe there is nothing you cannot do
Schuck says it wasn't until his late 20s that he realized that not everyone grows up with a can-do mentality. Despite growing up in a single-parent household with modest means, he still believed that if he worked hard enough he could do anything: "If you believe in yourself, you should jump in and get going. No one is going to believe in your business more than you believe in your business."
2. There is no secret sauce to success as an entrepreneur 
Despite many sleepless nights wondering if he was doing everything he could, Schuck eventually came to realize that there are no superhero entrepreneurs or CEOs out there. They are simply human beings who put their pants on one leg at a time like anyone else. There's just a spectrum of difference, and that's how hard they are willing to work and how open they are to learning and improving on a daily basis.
3. Invest in yourself
You'll need to be your own first customer. If you're confident the idea is the right one, go all in on your dream. With little idea of what the VC or private equity market looked like, Schuck and his co-founder started ZoomInfo (then known as DiscoverOrg) with $25,000 they put on their credit cards to get the business off the ground. The first customer came five months later.
4. Make sure your product solves a problem that every customer needs solved
If you walked into a room with 2,000 of your ideal customers, in the best scenario they should all be able to say your product solves an existing pain point for them. You can mess up a lot of elements of a new campaign, but you can't mess up the marketing when it's "lights, camera, action" with customers.
5. If you're a CEO, you're also a salesperson
If you don't believe you are, Schuck says, he can guarantee you won't be successful: "If you're not in front of the customer selling your product and service, hearing that feedback and getting beat up along the way, it's not going to work."  
6. It's okay to make mistakes, but if you're not honest with yourself about those stumbles, you up the chances of making them again
People are generally not very good at identifying things that they are bad at. They will avoid thinking about those things if they can. But a successful leader cannot afford this kind of thinking. He or she needs to be able to confront those failings and learn from them so it's not repeated twice.
Related: 8 Leadership Lessons with Indeed CEO Chris Hyams
7. Feedback is a gift
If a manager feels a certain element of an employee's performance stands to be improved, it's incredibly valuable for the employee to hear that criticism, even if it is uncomfortable at the moment. If the employee is left to his or her own devices to choose the areas they need to improve in, they'll likely choose the wrong ones, and there will be little alignment.
8. Don't be afraid to act like a serious business if that's your company identity
Do this, despite the pressure to add more PlayStations, ping pong tables or beers on tap in the break rooms. Schuck mentions ZoomInfo has a more buttoned-up identity when compared to other workplaces in the burgeoning tech space, but that over time it's become a strategic value to the business, because it's capturing the right people.
9. If you see long-term value in an investment, don't focus too much on short-term pain 
Don't worry about investing money now for something you're sure will be valuable to your business in the future. If you're as convinced as you need to be about the investment, then the time is probably right to pull the trigger.
10. Do not settle on talent; instead, hire the best people you can possibly find 
Take the necessary time and due diligence to hire the right people for your organization with the best at what they do and a good culture fit, with the ability to be coached. Schuck admits it was difficult to do this effectively when he tried to scale his successful 10-person sales team in the early days. It wasn't until he utilized the Omnia cognitive test that things turned around. They found core qualities the team all had in common and looked for those same attributes in future employees.
Related: 10 Leadership Lessons with Dallas Mavericks CEO Cynt Marshall
11. There are countless questions you need to ask yourself before the potential acquisition of another company, especially one that involves sales and marketing 
Can you upsell the tech to existing customers? Does the combination of both companies improve both? Will your business grow faster with the acquisition of that company? Is it already profitable, or can you get it there? The ZoomInfo acquisition by DiscoverOrg was like a merger of equals, and it was clear that one company did some things better than the other, and vice-versa. Being focused on the best talent from both companies will find you the greatest value.
12. The recurring annual subscription is a hugely valuable business model 
It creates the highest-value companies and puts you on the line every year to present a version of a report card to your customers, centered around whether your product continues to add value.
13. Make a commitment to earning great talent early on
In the early days of ZoomInfo, Schuck says he loved to hire people who were often overqualified in terms of experience so that he would feel committed to grow the company enough to make it worth that hire's while: "If you feel that way about talent, then you've probably got it right."
14. B2B businesses offer first-time entrepreneurs access to a multitude of problems that need solving
Many entrepreneurs starting out of college are focused on consumer-facing products, as that's the context of the world they know so far. But the sooner a young entrepreneur can get into working on products for the B2B market, the better, as businesses have an endless number of pain points to solve for that are inherent to their operations.
Related: 10 Visionary Leadership Tips from Warby Parker's Dave Gilboa