October 12, 2020 8 min read
Opinions expressed by Entrepreneur contributors are their own.
When you choose to hack your own path through the workplace jungle, you're taking on a lot of risk and uncertainty. No matter your industry, you'll face financial risk. Even freelancers struggle to find clients from time to time. You'll also have to adapt to the varying demands of your business—you'll have to be good at both forward-facing client communication, and head-to-the-books labor. 
And just because you're in charge doesn't mean you don't still conceptually have a boss. There will always be commitments to customers and business associates. There will always be deadlines. 
But the benefits are numerous. Your business is your ship, and you set the course. You choose your own hours. You choose your goals. No one can say no to a day off, and nobody makes you wear a tie. But most of all, you directly receive the rewards of your labor. 
There are many methods of entrepreneurship—from working as a freelancer out of a coffeehouse to building up a large venture backed entity. The choice is yours. Below, we'll discuss some of the most important things you'll need to know if you intend to make this life-changing decision. 
Follow your dreams.
Many entrepreneurs have a fanciful vision of the powerhouse startup—the business journey paved with gold, where a single tweet or app concept will make them millions of dollars. This road is a myth. 
As an entrepreneur, if you want to succeed, you must be ready to pay the cost in late hours, tight deadlines, and trash bins full of empty coffee cups. It will be challenging and test your determination at times. 
That's why the single best way to keep your spirits high and stay motivated is to work in a realm that matters to you personally—one that allows you to believe you'll be able to leave your mark on the world. Do you enjoy writing? Perhaps there's a place for you in content curation, or even freelance blogging. Are you passionate about social justice? Maybe consider working in the realm of nonprofit. 
Be specific in your choice. You don't need to be all things to all people. Niche selection is the place most people feel they made a mistake. Remember, Amazon was a bookstore before it moved on to dominate the sales of, well … everything. 
Don't choose your industry because it seems easiest or like the quickest way to fill a Scrooge McDuck vault with gold. That method will burn you out much quicker than you think.
Research. 
As Tony Hsieh, founder of Zappos said: "Don't play games you don't understand, even if you see lots of other people making money off of them." 
Before you work a single day in your industry, you need to put a lot of labor into research. Be certain your business concept is viable and you can do so by defining the following: 
Clarity of purpose: Summarize your company in two to three sentences

Rich Customers: Target customers who will move fast and pay a premium for a unique offering

Focus: Customers will only buy a simple product with a singular value proposition

Pain: Pick the one thing that is of burning importance to the customer and delight them with a compelling solution

Think differently: Constantly challenge conventional wisdom. Create new solutions. Outwit the competition.

Team DNA: Choose your first few hires wisely

Agility: Stealth and speed can help you beat slow incumbents

Resilience: Hone your ability to bounce back and keep trying

Frugality: Focus spending on what's critical. Spend only on the priorities and maximize profitability.

Inferno: Start with only a little money. It forces discipline and focus.
Especially important during this phase, don't just read books and online articles (I mean, read a lot of online articles, but do more, too). Find successful experts in your field and drill their brains for the precious oils of information and experience. Ask them what their early setbacks were, what were the best choices they made, and how they would go about it differently if they had to start over. 
Develop of business plan.
That genius business idea you have? It's not worth a counterfeit dollar if you don't pair it with a functional plan.
You may think you don't need a business plan because you're the only one initially involved in your project. That's incorrect. 
As an entrepreneur, the road ahead will be laborious at times, even extremely difficult at others. That's why you must be ready to navigate all potential obstacles. You have to carry a map, and your business plan is that map. 
But even moreso, you need a business plan to approach investors or to acquire bank loans. 
Your business plan should put together a reliable and realistic model for the future of your company. Many young entrepreneurs place too high a value on their businesses. Don't make this mistake. Investors will see right through deceptive optimism. 
Your business plan should include: 
Company purpose: Start here. Define your company in a single declarative sentence. This is harder than it looks. It's easy to get caught up listing features or services instead of communicating your mission.

Problem: Describe the pain of your customer. How is this addressed today and what are the shortcomings to current solutions.

Solution: Explain your why. Why is your value prop unique and compelling? Why will it endure? And where does it go from here?

Why now? The best companies almost always have a clear why now? Nature hates a vacuum—so why hasn't your solution been built before now?

Market potential: Identify your customer and your market. Some of the best companies often even invent their own markets.

Competition / alternatives: Who are your direct and indirect competitors. Show that you have a plan to win.

Business model: How do you intend to make money and thrive?

Team: Tell the story of your founders and key team members.

Financials

Vision: If all goes well, what will you have built in five years?
The 10-year overnight success. 
Rome wasn't built in a day—it took approximately 1,010,450 days. 
In your first year, you'll mostly handle the logistical necessities and survival will be your primary goal. It's rare that young businesses launch into success and entrepreneurial stardom, so don't worry if it's a little rocky at first. That said, the first year is also dangerous if you make mistakes so you'll want to plan intricately.
Go into your first year with goals established, and clearly delineated steps to reach them. Be optimistic but reasonable in these steps and ask your expert sources if they're doable. 
When your first year is up, you'll have the benefit of hindsight. You can see where you underperformed, where you overperformed, and adjust your expectations going forward.  
A five-year and 10-year plan.
Obviously, the ultimate plan for your business is to do more than just exist. You want to thrive.
To do this, you should have a set of goals established every five years along with a series of milestones to reach them. When you've gotten beyond the first year, your five- and 10-year plans are critical to your success.
Have an exit strategy.
Along with your mid-range plans, you're going to want to establish your endgame early. 
Dream big here. Ask yourself, in the best case scenario, how do you want to leave your business? What goals should be met before you string up that "mission accomplished" banner? 
You have options in this area. Maybe you want to run the business all of your life. Or maybe you plan on retiring and would like to leave your business to your children—or if you don't have children, maybe to an orphan with a golden ticket. 
You'll always have the option of selling your business as well. Will you sell to the highest bidder, or the buyer who is most capable of carrying on your legacy? 
Whatever your goal, you should establish it early and make plans to reach that point down the line.
Starting a business is rough and most fail. Your best chance to thrive is to find the right community, the right partners, and the right network of support from the very beginning. I love nothing more than meeting founders during their first days starting a company.
Remember, the giants of today started as one or two person ideas not long ago. You can do this! 
Black and Hispanic workers, especially women, lag in the U.S. economic recovery.
The surge in economic output in the third quarter set a record, but the recovery isn't reaching everyone.
Economists have long warned that aggregate statistics like gross domestic product can obscure important differences beneath the surface. In the aftermath of the last recession, for example, G.D.P. returned to its previous level in early 2011, even as poverty rates remained high and the unemployment rate for Black Americans was above 15 percent.
Aggregate statistics could be even more misleading during the current crisis. The job losses in the initial months of the pandemic disproportionately struck low-wage service workers, many of them Black and Hispanic women. Service-sector jobs have been slow to return, while school closings are keeping many parents, especially mothers, from returning to work. Nearly half a million Hispanic women have left the labor force over the last three months.
"If we're thinking that the economy is recovering completely and uniformly, that is simply not the case," said Michelle Holder, an economist at John Jay College in New York. "This rebound is unevenly distributed along racial and gender lines."
The G.D.P. report released Thursday doesn't break down the data by race, sex or income. But other sources make the disparities clear. A pair of studies by researchers at the Urban Institute released this week found that Black and Hispanic adults were more likely to have lost jobs or income since March, and were twice as likely as white adults to experience food insecurity in September.
The financial impact of the pandemic hit many of the families that were least able to afford it, even as white-collar workers were largely spared, said Michael Karpman, an Urban Institute researcher and one of the studies' authors.
"A lot of people who were already in a precarious position before the pandemic are now in worse shape, whereas people who were better off have generally been faring better financially," he said.
Federal relief programs, such as expanded unemployment benefits, helped offset the damage for many families in the first months of the pandemic. But those programs have mostly ended, and talks to revive them have stalled in Washington. With virus cases surging in much of the country, Mr. Karpman warned, the economic toll could increase.
"There could be a lot more hardship coming up this winter if there's not more relief from Congress, with the impact falling disproportionately on Black and Hispanic workers and their families," he said.
Ant Challenged Beijing and Prospered. Now It Toes the Line.
As Jack Ma of Alibaba helped turn China into the world's biggest e-commerce market over the past two decades, he was also vowing to pull off a more audacious transformation.
"If the banks don't change, we'll change the banks," he said in 2008, decrying how hard it was for small businesses in China to borrow from government-run lenders.
"The financial industry needs disrupters," he told People's Daily, the official Communist Party newspaper, a few years later. His goal, he said, was to make banks and other state-owned enterprises "feel unwell."
The scope of Mr. Ma's success is becoming clearer. The vehicle for his financial-technology ambitions, an Alibaba spinoff called Ant Group, is preparing for the largest initial public offering on record. Ant is set to raise $34 billion by selling its shares to the public in Hong Kong and Shanghai, according to stock exchange documents released on Monday. After the listing, Ant would be worth around $310 billion, much more than many global banks.
The company is going public not as a scrappy upstart, but as a leviathan deeply dependent on the good will of the government Mr. Ma once relished prodding.
More than 730 million people use Ant's Alipay app every month to pay for lunch, invest their savings and shop on credit. Yet Alipay's size and importance have made it an inevitable target for China's regulators, which have already brought its business to heel in certain areas.
These days, Ant talks mostly about creating partnerships with big banks, not disrupting or supplanting them. Several government-owned funds and institutions are Ant shareholders and stand to profit handsomely from the public offering.
The question now is how much higher Ant can fly without provoking the Chinese authorities into clipping its wings further.
Excitable investors see Ant as a buzzy internet innovator. The risk is that it becomes more like a heavily regulated "financial digital utility," said Fraser Howie, the co-author of "Red Capitalism: The Fragile Financial Foundation of China's Extraordinary Rise."
"Utility stocks, as far as I remember, were not the ones to be seen as the most exciting," Mr. Howie said.
Ant declined to comment, citing the quiet period demanded by regulators before its share sale.
The company has played give-and-take with Beijing for years. As smartphone payments became ubiquitous in China, Ant found itself managing huge piles of money in Alipay users' virtual wallets. The central bank made it park those funds in special accounts where they would earn minimal interest.
After people piled into an easy-to-use investment fund inside Alipay, the government forced the fund to shed risk and lower returns. Regulators curbed a plan to use Alipay data as the basis for a credit-scoring system akin to Americans' FICO scores.
China's Supreme Court this summer capped interest rates for consumer loans, though it was unclear how the ceiling would apply to Ant. The central bank is preparing a new virtual currency that could compete against Alipay and another digital wallet, the messaging app WeChat, as an everyday payment tool.
Ant has learned ways of keeping the authorities on its side. Mr. Ma once boasted at the World Economic Forum in Davos, Switzerland, about never taking money from the Chinese government. Today, funds associated with China's social security system, its sovereign wealth fund, a state-owned life insurance company and the national postal carrier hold stakes in Ant. The I.P.O. is likely to increase the value of their holdings considerably.
"That's how the state gets its payoff," Mr. Howie said. With Ant, he said, "the line between state-owned enterprise and private enterprise is highly, highly blurred."
China, in less than two generations, went from having a state-planned financial system to being at the global vanguard of internet finance, with trillions of dollars in transactions being made on mobile devices each year. Alipay had a lot to do with it.
Alibaba created the service in the early 2000s to hold payments for online purchases in escrow. Its broader usefulness quickly became clear in a country that mostly missed out on the credit card era. Features were added and users piled in. It became impossible for regulators and banks not to see the app as a threat.
A big test came when Ant began making an offer to Alipay users: Park your money in a section of the app called Yu'ebao, which means "leftover treasure," and we will pay you more than the low rates fixed by the government at banks.
People could invest as much or as little as they wanted, making them feel like they were putting their pocket change to use. Yu'ebao was a hit, becoming one of the world's largest money market funds.
The banks were terrified. One commentator for a state broadcaster called the fund a "vampire" and a "parasite."
Still, "all the main regulators remained unanimous in saying that this was a positive thing for the Chinese financial system," said Martin Chorzempa, a research fellow at the Peterson Institute for International Economics in Washington.
"If you can't actually reform the banks," Mr. Chorzempa said, "you can inject more competition."
But then came worries about shadowy, unregulated corners of finance and the dangers they posed to the wider economy. Today, Chinese regulators are tightening supervision of financial holding companies, Ant included. Beijing has kept close watch on the financial instruments that small lenders create out of their consumer loans and sell to investors. Such securities help Ant fund some of its lending. But they also amplify the blowup if too many of those loans aren't repaid.
"Those kinds of derivative products are something the government is really concerned about," said Tian X. Hou, founder of the research firm TH Data Capital. Given Ant's size, she said, "the government should be concerned."
The broader worry for China is about growing levels of household debt. Beijing wants to cultivate a consumer economy, but excessive borrowing could eventually weigh on people's spending power. The names of two of Alipay's popular credit functions, Huabei and Jiebei, are jaunty invitations to spend and borrow.
Huang Ling, 22, started using Huabei when she was in high school. At the time, she didn't qualify for a credit card. With Huabei's help, she bought a drone, a scooter, a laptop and more.
The credit line made her feel rich. It also made her realize that if she actually wanted to be rich, she had to get busy.
"Living beyond my means forced me to work harder," Ms. Huang said.
First, she opened a clothing shop in her hometown, Nanchang, in southeastern China. Then she started an advertising company in the inland metropolis of Chongqing. When the business needed cash, she borrowed from Jiebei.
Online shopping became a way to soothe daily anxieties, and Ms. Huang sometimes racked up thousands of dollars in Huabei bills, which only made her even more anxious. When the pandemic slammed her business, she started falling behind on her payments. That cast her into a deep depression.
Finally, early this month, with her parents' help, she paid off her debts and closed her Huabei and Jiebei accounts. She felt "elated," she said.
China's recent troubles with freewheeling online loan platforms have put the government under pressure to protect ordinary borrowers.
Ant is helped by the fact that its business lines up with many of the Chinese leadership's priorities: encouraging entrepreneurship and financial inclusion, and expanding the middle class. This year, the company helped the eastern city of Hangzhou, where it is based, set up an early version of the government's app-based system for dictating coronavirus quarantines.
Such coziness is bound to raise hackles overseas. In Washington, Chinese tech companies that are seen as close to the government are radioactive.
In January 2017, Eric Jing, then Ant's chief executive, said the company aimed to be serving two billion users worldwide within a decade. Shortly after, Ant announced that it was acquiring the money transfer company MoneyGram to increase its U.S. footprint. By the following January, the deal was dead, thwarted by data security concerns.
More recently, top officials in the Trump administration have discussed whether to place Ant Group on the so-called entity list, which prohibits foreign companies from purchasing American products. Officials from the State Department have suggested that an interagency committee, which also includes officials from the departments of defense, commerce and energy, review Ant for the potential entity listing, according to three people familiar with the matter.
Ant does not talk much anymore about expanding in the United States.
Ana Swanson contributed reporting.
Good Is the New Cool When It Comes to a Successful Brand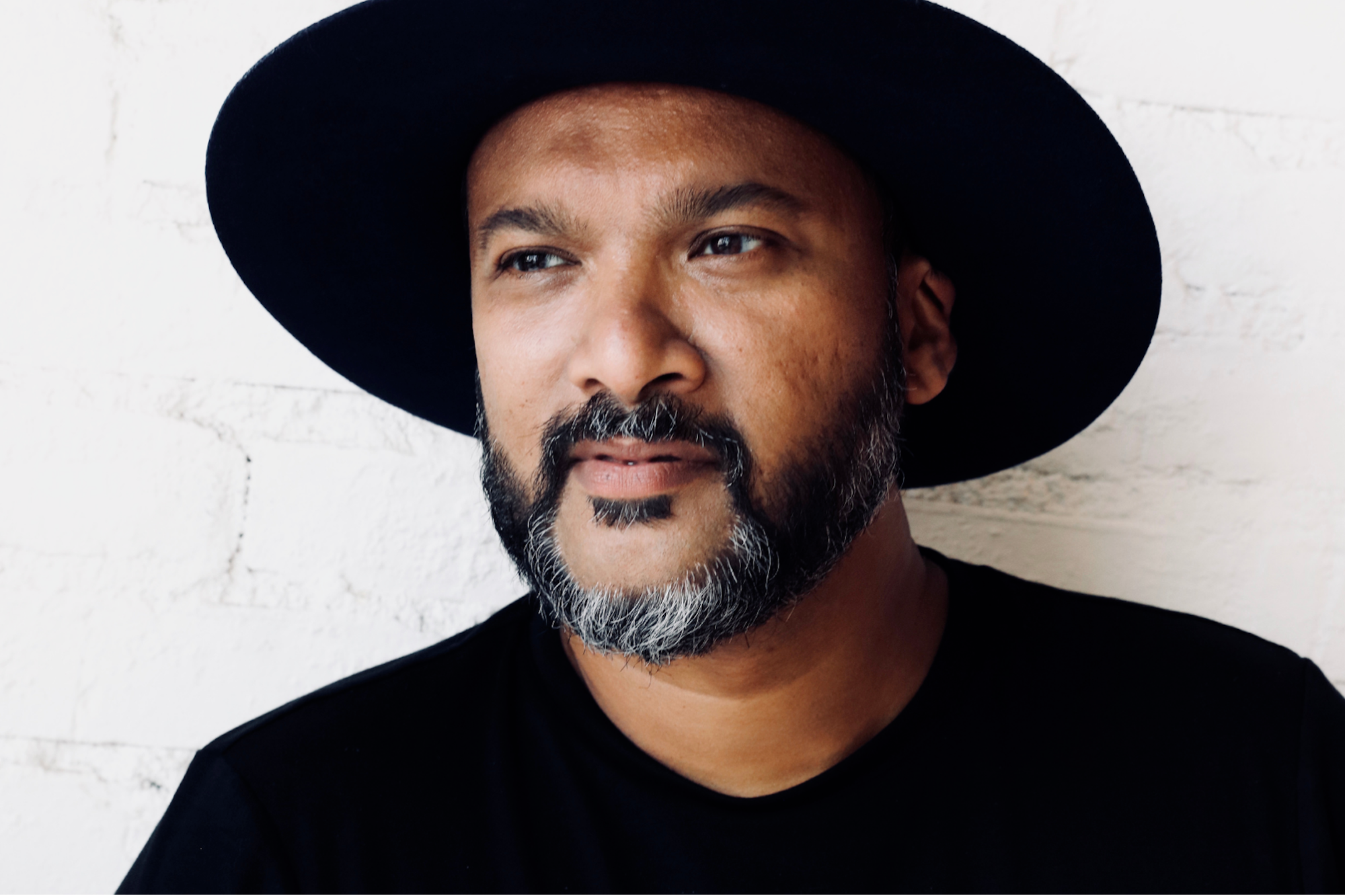 October 27, 2020 5 min read
Opinions expressed by Entrepreneur contributors are their own.
Afdhel Aziz is a thought leader, writer, speaker, consultant and board advisor with 20 years of experience working as a visionary marketer at companies like Procter & Gamble, Nokia, Heineken and Absolut Vodka. Despite creating world-class pop culture partnerships with everyone from Lady Gaga to the TED Conferences, he felt there was more he could be contributing to society. 
This search inspired him to co-write Good is the New Cool: Market Like You A Give a Damn. The book's success led Aziz to quit his job and follow his own purpose. Now he is on a mission to help companies and individuals find purpose and meaning in their work and in their lives. 
An internationally acclaimed keynote speaker, Aziz is also the co-founder and Chief Purpose Officer of Conspiracy of Love. The purpose consultancy supports a long roster of clients, including iconic brands like Adidas, Red Bull, Oreo and Microsoft, to Fortune 500 companies like Unilever, AB Inbev, Mondelez and Diageo.
"Goodisthenewcool.org is now a global movement of good, with events and podcasts in association with Soho House, conferences in LA, Sydney and Melbourne, and an online community of 20,000 purpose-driven leaders in business and culture," Aziz says.
Aziz spoke with Jessica Abo to discuss Conspiracy of Love, why businesses should take the "good is the new cool" approach and why it's not too late for companies to do better. 
Jessica Abo: Tell us about your book Good is the New Cool: Market Like You A Give a Damn.
Afdhel Aziz: It's an exploration of the whole world of purpose driven marketing. Today, brands more than ever are asked to take stands. When you think about Nike with Colin Kaepernick, for example, consumers are asking brands to take positions in social issues. We wanted to explore that in this book that I co-wrote with Bobby Jones. The expectation for brands to help solve societal problems has never been more sky high.
In the wake of Covid-19 and Black Lives Matter, consumers are demanding that the brands in their lives stand up for their values. Consumers are voting with their wallets, we like to say, and making sure that if they're going to invest in a brand's products and services, that brand better be helping solve issues, whether they're environmental issues or social issues. There is an incredibly high level of scrutiny at the moment that brands are under and expectations keep growing as well.
What are some of the biggest mistakes brands make?
Aziz: One of the biggest mistakes brands make when they venture into this territory of social impact is positioning themselves as the hero, riding in on a white horse to solve the problem. We like to preach to our clients the maxim "be the helper not the hero." Brands who do this find a way to make the consumers the hero of the journey to give them platforms to help society at large. And this way you can avoid the trap of coming across as too egotistical when talking about how you're going to attack this problem. 
Do brands have to be perfect to start doing good?
Aziz: Brands do not have to be perfect to do some good. In fact, I would say that no brand is perfect, just like no human being is perfect. It's important not to be paralyzed by the lack of perfection. Every brand has its problem, has its issues. As long as they're transparent about it and say, "Listen, here's the plan that we're putting into place to solve this problem, bear with us while we do it. But in the meantime, here's another problem that we really want to solve in society, will you help us?" Taking that humble posture really helps people understand the genuineness of your intentions and that really makes a difference when asking people to participate. 
What advice do you have for brands that want to do some good in the world?
Aziz: The advice that we have for brands who want to do some good in the world is, first of all, listen. Listen to your employees, listen to your consumers, look at the culture in the world today and try and find a way of thinking of people as citizens, not just consumers. Think about the broad range of issues that they care about, and then figure out a way that you, as a brand can get involved in helping to solve some of those problems as well. We like to say brands should solve problems from the everyday to the epic. It doesn't all have to be about climate change and racial inequality. Maybe there are everyday problems as well that you as a brand can get involved in to make people's lives a little bit better.
Related: Fighting Zoom Fatigue? These Cards Can Help