Plenty‌ ‌Unlimited‌ has raised $140 million in new funding to build more vertical farms around the U.S.
The new funding, which brings the company's total cash haul to an abundant $500 million, was led by existing investor Softbank Vision Fund also included the berry farming giant Driscoll's. It's a move that will give Driscoll's exposure to Plenty's technology for growing and harvesting fruits and vegetables indoors.
The funding comes as Plenty has inked agreements with both its new berry-interested investor and the Albertsons grocery chain. The company also announced plans to build a new farm in Compton, California.
The financing provides plenty of cash for a company that's seeing a cornucopia of competition in the tech-enabled cultivated crop market raising a plethora of private and public capital.
In the past month, AppHarvest has agreed to be taken public by a special purpose acquisition company in a deal that would value that greenhouse tomato-grower at a little under $1 billion. And another leafy green grower, Revol Greens has raised $68 million for its own greenhouse-based bid to be part of the new green revolution.
Meanwhile, Plenty's more direct competitor, Bowery Farming, is expanding its retail footprint to 650 stores even as Plenty touts its deal with Albertsons to provide greens to 431 stores in California.
Discoll's seemed convinced by Plenty's technology, although the terms of the agreement with the company weren't disclosed.
"We looked at other vertical farms, and Plenty's technology was one of the most compelling systems we'd seen for growing berries," said J. Miles Reiter, Driscoll's Chairman and CEO, in a statement. "We got to know Plenty while working on a joint development agreement to grow strawberries. We were so impressed with their technology, we decided to invest."
Here integrates what3words' super simple address system into its in-car API
Geocoding startup what3words — which chunks the world into 3mx3m squares, giving each a unique three-word label to simplify location sharing — has nabbed another in-vehicle integration, via a partnership with Here Technologies.
The pair said today that OEMs using Here's navigation platform can include what3words as an in-car nav feature directly through the Here Search API, instead of needing to integrate itself. Existing users of the platform will be able to be given access to what3word's addressing tech via an update.
Here says its map data services can be found in 150 million vehicles worldwide at this point.
It's by no means the first such integration for what3words which has found cars to be a natural fit for its simplified, 'rolls-off-the-tongue' addressing system. The 2013-founded startup inked a partnership with Ford last year, for example. It also counts Daimler as an investor.
Letting drivers speak or type three words to input a location into their car's GPS system has clear benefits vs requiring they correctly specify a full address. what3words also pinpoints a more specific location than a typical postcode — and works for destinations that don't have a street address (the start of a hiking trial or specific lay-by; a particular entrance for a campus etc).
what3words further notes that its tech has been adopted by global car companies, logistics providers and mobility apps, including Mercedes-Benz, Tata Motors, DB Schenker, Hermes and Cabify.
In recent years the novel addressing system has also found favor with Airbnb as a way of simplifying location sharing for less traditional types of stays.
Commenting on its latest partnership in a statement, what3words CEO and co-founder, Chris Sheldrick, said: "We are seeing increasing demand from automakers and mobility services. Now that we are embedded in Here, we can enable our address system simply and easily in both new and legacy vehicles."
"Automotive OEMs and Tier 1 suppliers can now provide the what3words service to their customers through the Here Search API instead of having to integrate it themselves," added Jørgen Behrens, SVP and chief product officer at Here Technologies in another supporting statement. "This will allow drivers to navigate easily in dense, urban environments with non-standard addressing schemes or seamlessly get to any location, be it a local pub or a trailhead."
Smartphone shipments rebound to hit an all-time high in India
Smartphone shipments reached an all-time high in India in the quarter that ended in September this year as the world's second largest handset market remained fully open during the period after initial lockdowns due to the coronavirus, according to a new report.
About 50 million smartphones shipped in India in Q3 2020, a new quarterly record for the country where about 17.3 million smartphone units shipped in Q2 (during two-thirds of the period much of the country was under lockdown) and 33.5 million units shipped in Q1 this year, research firm Canalys said on Thursday.
Xiaomi, which assumed the No.1 smartphone spot in India in late 2018, continues to maintain its dominance in the country. It commanded 26.1% of the smartphone market in India, exceeding Samsung's 20.4%, Vivo's 17.6%, and Realme's 17.4%, the marketing research firm said.
But the market, which was severely disrupted by the coronavirus, is set to see some more shifts. Research firm Counterpoint said last week that Samsung had regained the top spot in India in the quarter that ended in September. (Counterpoint plans to share the full report later this month.)
According to Counterpoint, Samsung has benefited from its recent aggressive push into online sales and from the rising anti-China sentiments in India.
The geo-political tension between India and China has incentivised many consumers in India to opt for local brands or those with headquarters based in U.S. and South Korea. And local smartphone firms, which lost the market to Chinese giants (that command more than 80% of the market today) five years ago, are planning a come back.
Indian brand Micromax, which once ruled the market, said this month that it is gearing up to launch a new smartphone sub-brand called "In." Rahul Sharma, the head of Micromax, said the company is investing $67.9 million in the new smartphone brand.
In a video he posted on Twitter last week, Sharma said Chinese smartphone makers killed the local smartphone brands but it was now time to fight back. "Our endeavour is to bring India on the global smartphone map again with 'in' mobiles," he said in a statement.
India also recently approved applications from 16 smartphone and other electronics companies for a $6.65 billion incentives program under New Delhi's federal plan to boost domestic smartphone production over the next five years. Foxconn (and two other Apple contract partners), Samsung, Micromax, and Lava (also an Indian brand) are among the companies that will be permitted to avail the incentives.
Missing from the list are Chinese smartphone makers such as Oppo, Vivo, OnePlus and Realme.
What exactly is an algorithm and how does it work?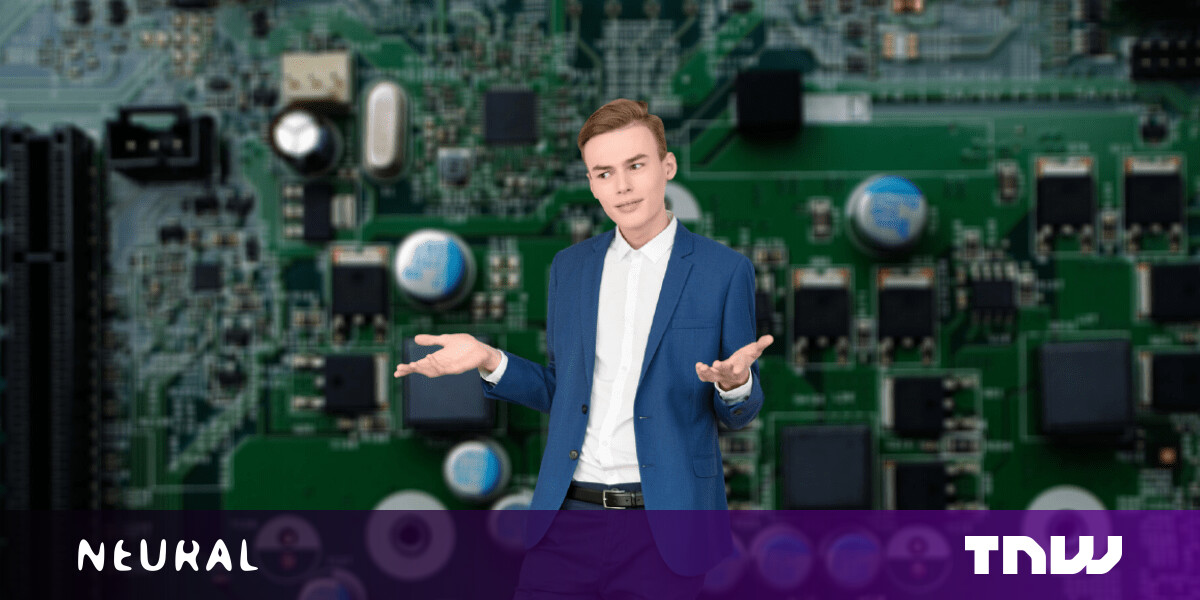 The world of computing is full of buzzwords: AI, supercomputers, machine learning, the cloud, quantum computing and more. One word in particular is used throughout computing – algorithm.
In the most general sense, an algorithm is a series of instructions telling a computer how to transform a set of facts about the world into useful information. The facts are data, and the useful information is knowledge for people, instructions for machines or input for yet another algorithm. There are many common examples of algorithms, from sorting sets of numbers to finding routes through maps to displaying information on a screen.
[Read: What audience intelligence data tells us about the 2020 US presidential election]
To get a feel for the concept of algorithms, think about getting dressed in the morning. Few people give it a second thought. But how would you write down your process or tell a 5-year-old your approach? Answering these questions in a detailed way yields an algorithm.
Input
When you get dressed in the morning, what information do you need? First and foremost, you need to know what clothes are available to you in your closet. Then you might consider what the temperature is, what the weather forecast is for the day, what season it is and maybe some personal preferences.To a computer, input is the information needed to make decisions.
All of this can be represented in data, which is essentially simple collections of numbers or words. For example, temperature is a number, and a weather forecast might be "rainy" or "sunshine."
Transformation
Next comes the heart of an algorithm – computation. Computations involve arithmetic, decision-making and repetition.
So, how does this apply to getting dressed? You make decisions by doing some math on those input quantities. Whether you put on a jacket might depend on the temperature, and which jacket you choose might depend on the forecast. To a computer, part of our getting-dressed algorithm would look like "if it is below 50 degrees and it is raining, then pick the rain jacket and a long-sleeved shirt to wear underneath it."
After picking your clothes, you then need to put them on. This is a key part of our algorithm. To a computer a repetition can be expressed like "for each piece of clothing, put it on."
Output
Finally, the last step of an algorithm is output – expressing the answer. To a computer, output is usually more data, just like input. It allows computers to string algorithms together in complex fashions to produce more algorithms. However, output can also involve presenting information, for example putting words on a screen, producing auditory cues or some other form of communication.
So after getting dressed you step out into the world, ready for the elements and the gazes of the people around you. Maybe you even take a selfie and put it on Instagram to strut your stuff.
Machine learning
Sometimes it's too complicated to spell out a decision-making process. A special category of algorithms, machine learning algorithms, try to "learn" based on a set of past decision-making examples. Machine learning is commonplace for things like recommendations, predictions and looking up information.
For our getting-dressed example, a machine learning algorithm would be the equivalent of your remembering past decisions about what to wear, knowing how comfortable you feel wearing each item, and maybe which selfies got the most likes, and using that information to make better choices.
So, an algorithm is the process a computer uses to transform input data into output data. A simple concept, and yet every piece of technology that you touch involves many algorithms. Maybe the next time you grab your phone, see a Hollywood movie or check your email, you can ponder what sort of complex set of algorithms is behind the scenes.
---
This article is republished from The Conversation by Jory Denny, Assistant Professor of Computer Science, University of Richmond under a Creative Commons license. Read the original article.
Published October 22, 2020 — 10:00 UTC