By now you've probably realized just how many deals Amazon has on offer during its giant Prime Day event. While there are tons of steep discounts on big-ticket items, like laptops and smartphones, there are also plenty of quality products — including appliances, clothing and tech — you can find for under $50. We've rounded up our top picks below
For a full list of notable Prime Day deals, check out our complete guide here.
Tech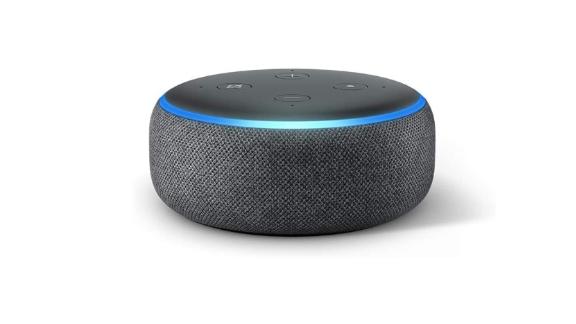 3rd-Gen Echo Dot ($18.99, originally $49.99; amazon.com)
You can really never go wrong with an Echo Dot, especially at just $18.99. It's the easiest way to add Alexa to a room, but you're getting more than just a virtual assistant. Alexa can be your DJ from a variety of sources or even turn your Echo into a Bluetooth speaker. Better yet, you get to pick your color: Charcoal, Heather Gray, Plum or Sandstone. You can even bundle an Echo Dot with an Amazon Smart Plug for just $23.99, down from $74.98.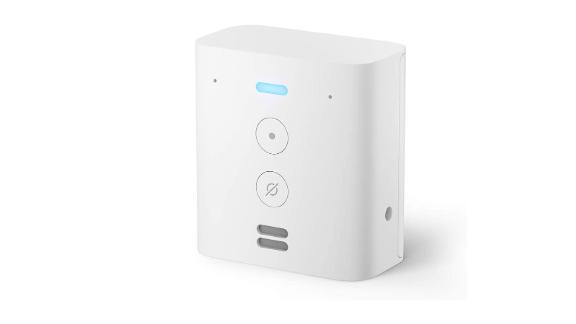 Echo Flex ($9.99, originally $24.99; amazon.com)
The most affordable Echo is even more affordable right now. The Echo Flex is down to just $9.99 and is the simplest way to add Alexa to a room, as you simply just plug it into an outlet. There are even attachments like a motion sensor, night light or LED clock that can clip into the bottom to give this some more utility.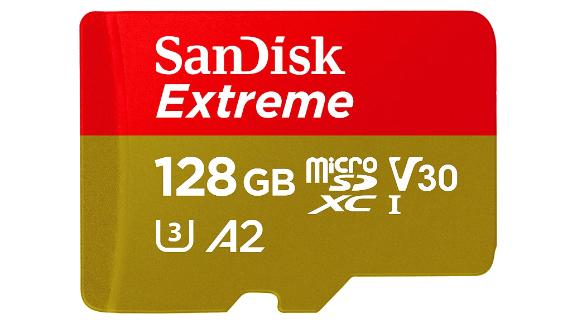 SanDisk MicroSD cards (starting at $19.99, originally $24.49; amazon.com)
Whether you want to expand storage on your smartphone, tablet or even a Nintendo Switch, SanDisk is here to help. With 128GB ($19.99), 256GB ($23.49), 400GB ($45.93), 512GB ($79.99) and 1TB ($182.99) microSDs all discounted, you can't go wrong with any size.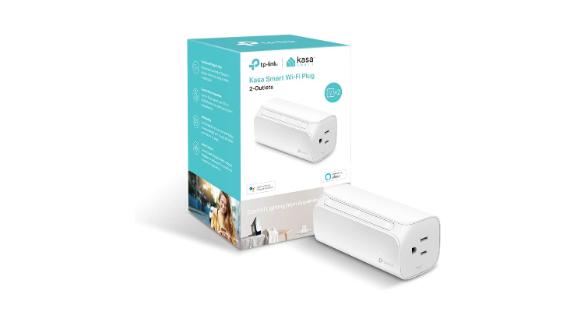 Kasa Smart Plug by TP-Link ($17.99, originally $29.99; amazon.com)
The Kasa smart plug allows you to seamlessly control devices, power devices on or off and set schedules with your smartphone using the Kasa smart app.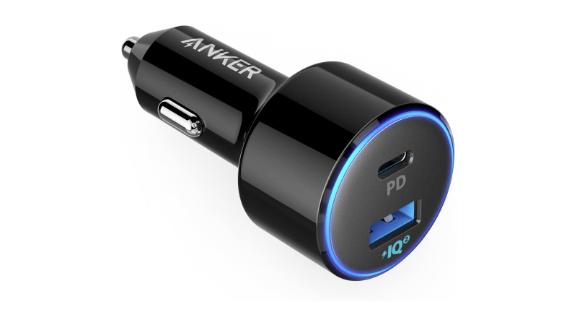 Anker 49.5W PowerDrive Speed+ 2 ($22.03, originally $29.99; amazon.com)
If you've got an older car, but a newer phone, the PowerDrive Speed+ 2 can bridge the gap. This accessory converts the old cigarette lighter port into a two-port charging station for your phone and other devices. Whether you need USB Type-A or USB Type-C, it's got you covered.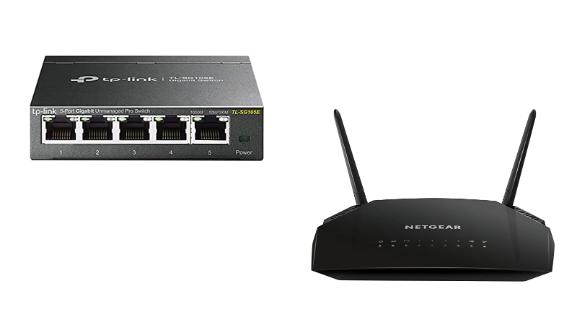 Netgear, TP-Link and D-Link networking products (starting at $12.99; amazon.com)
Give your at-home network a boost with deals on gear from TP-Link, Netgear and more. Switches start at just $12.99, while routers are as low as $51.99.
Home and health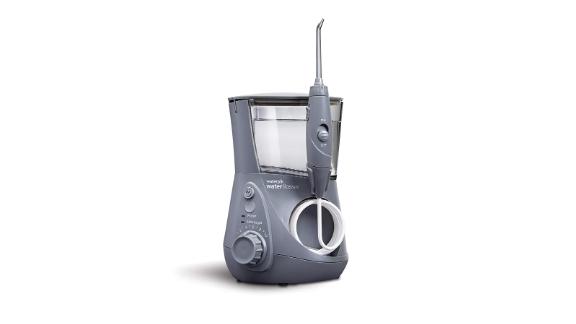 Waterpik Aquarius ($39.93; amazon.com)
When flossing just isn't enough, reach for the Waterpik Aquarius, now almost half off. You can even choose between seven colorways to find the one that will suit your bathroom counter best.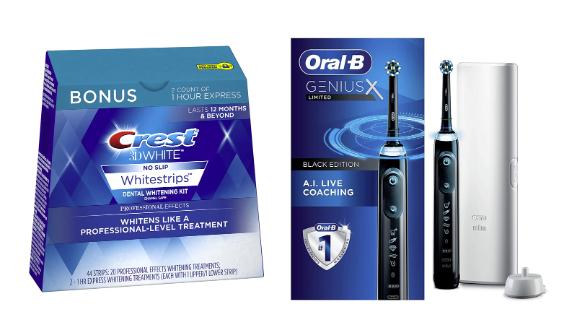 Crest and Oral-B toothbrushes and whitening kits (starting at $7.99; amazon.com)
No matter what your teeth need, you'll find it for a discount here. Add a highly rated Oral-B electric toothbrush to your cart, or brighten up your smile with a set of Crest Whitestrips.
Face masks (starting at $6.31; amazon.com)
Turns out Prime Day is the time to stock up on face masks for the whole family. Choose from a selection of reusable fabric styles and disposable one-use masks.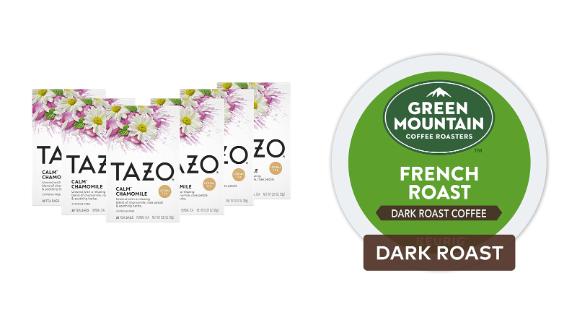 Beverages from Crystal Light, Solimo, V8 and more (starting at $6.49; amazon.com)
Sip on some savings with these deals on beverages of all kinds. Caffeinate with several discounted K-cup varieties and teas, power up with protein shakes or drink up some seltzer for less.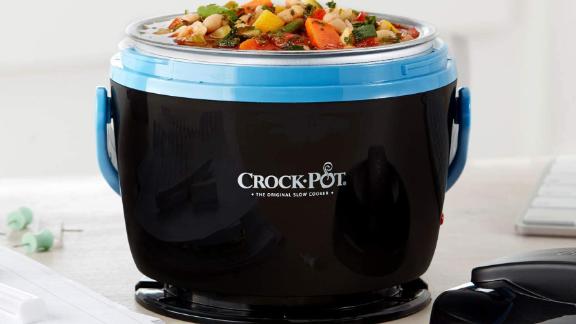 Crock-Pot Portable Slow Cookers (starting at $20.93; amazon.com)
Crock-Pot's set of food warmers and slow cookers is an extra 20% off this Prime Day, with its lime green Food Warmer now $20.93 at checkout, down from $29.99, while its blue Slow Cooker is now $24.16, down from $30.20.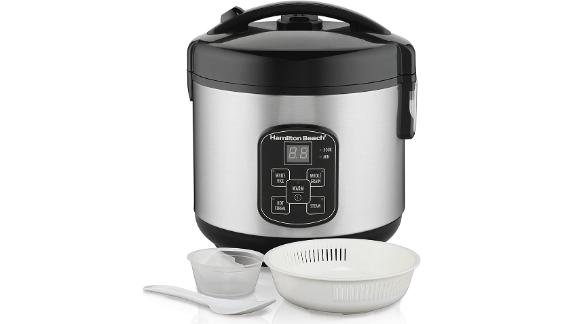 Hamilton Beach Digital Programmable Rice Cooker ($28.27, originally $35.34; amazon.com)
Trusted brand Hamilton Beach is discounting its extremely popular rice cooker, which has more than 3,500 reviews, 20% off.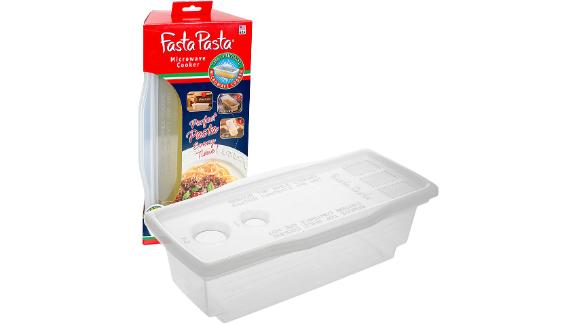 Fasta Pasta Microwave Pasta Cooker ($11.95, originally $19.99; amazon.com)
If you've got a kid who's recently gone off to college or you're frankly just over waiting for your water to boil every night, here's a kitchen gadget for you. Just a simple container that cooks your pasta perfectly in the microwave — no waiting around for boiling water necessary.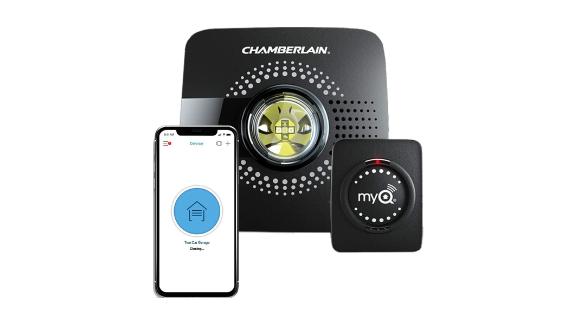 MyQ Smart Garage Door Opener ($16.98, originally $39.98; amazon.com)
The MyQ Smart Garage Hub by Chamberlain is a retrofit device for existing garage doors that adds in smart controls via a companion app. Plus, you can link MyQ with Alexa for voice commands.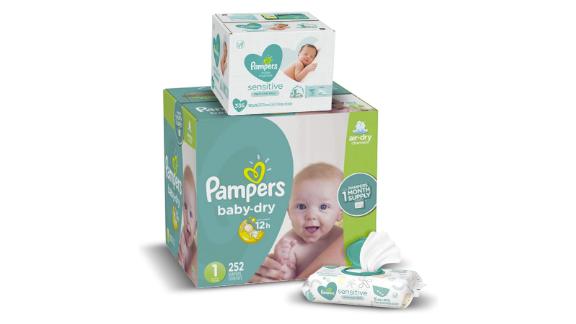 Diapers and wipes (starting at $15.98; amazon.com)
If your household includes a baby, be sure to browse through these deals on diapers and wipes from brands like Pampers, Seventh Generation, Honest and more.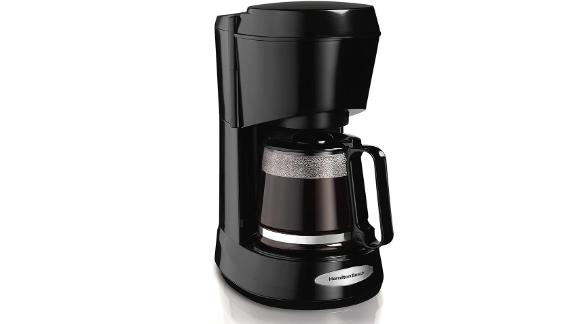 Hamilton Beach 5-Cup Switch Coffee Maker ($19.99, originally $39.99; amazon.com)
If you're looking for an ultra-sleek and affordable coffee maker to use every morning, well then, here you go.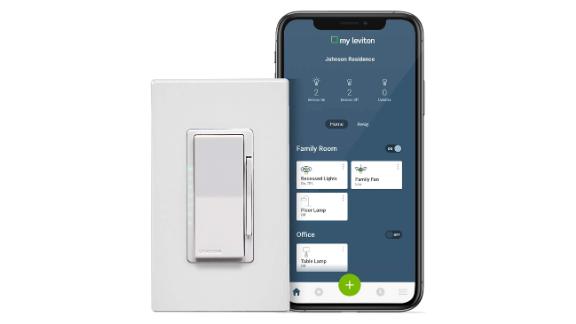 Leviton Decora Smart Dimmer ($26.10, originally $49.99; amazon.com)
Replace your existing light switch with this smart dimmer to easily control your lighting.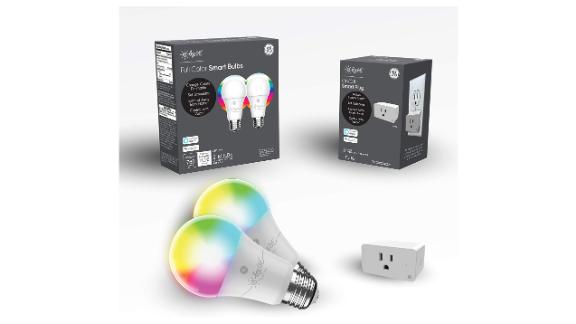 C by GE Smart LED Bulbs + Smart Plug Bundle ($38.39, originally $63.98; amazon.com)
These color-changing bulbs also offer a wide range of warm and cool light options — and, along with the smart outlet, you can control them via app or by voice command when paired with a voice assistant.
AmazonBasics Kitchen Essentials (starting at $5.16; amazon.com)
No matter what your kitchen currently lacks, it's likely you can find it on sale among these discounted AmazonBasics kitchen essentials. Save up to 40% off on wine glasses, silverware, dinnerware sets, kettles, Dutch ovens and more.
AmazonBasics Home Furnishings (starting at $8.23; amazon.com)
When it comes to home storage, AmazonBasics should be your go-to. And today, the brand is offering up to 40% savings on plenty of items you probably need around your house, like hangers, storage cubes, curtain rods, bedding, shelves and more.
Wellness Natural Pet Food (starting at $2.83; amazon.com)
Treat your cat and/or dog to delicious wet and dry food, not to mention treats galore, with this deal on Wellness Natural Pet Food brand food.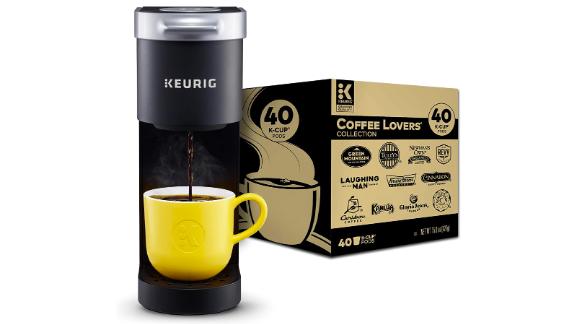 Keurig K-Mini Coffee Maker and Pods (starting at $42.73; amazon.com)
Keurig single-serve coffee makers make it super easy — we're talking "press one button" easy — to start your morning with a hot cup of joe, and this K-Mini model fits on even the smallest of countertops. Score one on its own, or opt for a machine bundled with some pods — either way, you're getting a deal.
Clothing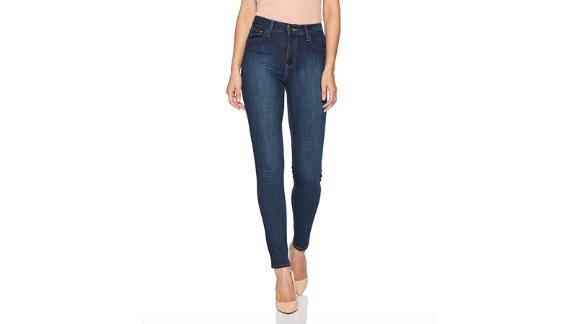 Levi's Women's 721 High-Rise Skinny Jeans ($38.49, originally $69.50; amazon.com)
Levi's apparel for the whole family is up to 40% off this Prime Day, from jeans to jackets to denim shirts. You can score these customer-favorite women's high-rise skinny jeans, which have a slim fit through the hip and thigh, at 44% off their original price.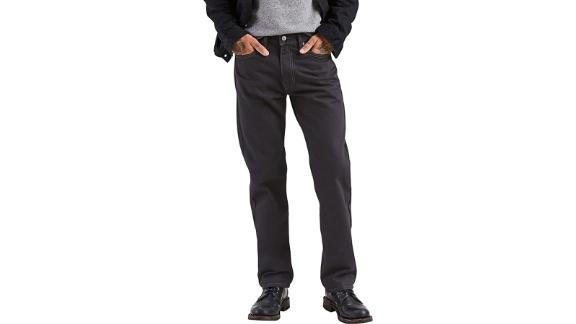 Levi's Men's 505 Regular Fit Jeans (starting at $32.96, originally $59.50; amazon.com)
Save nearly $25 off this classic, bestselling pair of men's jeans. Made of 100% cotton, the pair has a zipper closure and features a straight leg, with extra room throughout the seat and thigh.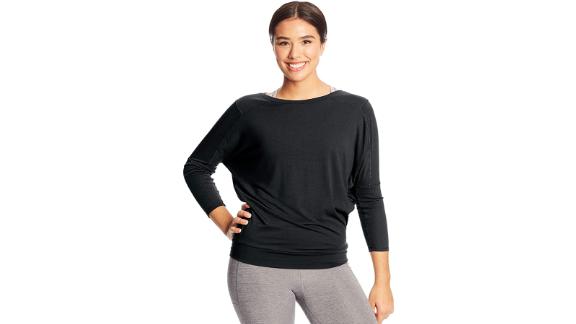 C9 Champion Women's Long-Sleeve Open-Back Top ($13.99, originally $19.99; amazon.com)
A staple for your weekend or work-from-home wardrobe, this loose-fitting top features breathable fabric and a fun open-back detail.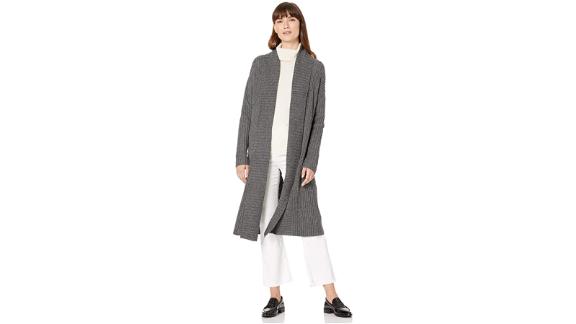 Amazon Essentials Women's Oversize Open-Front Knee-Length Sweater Coat ($24.50, originally $35; amazon.com)
Part sweater, part coat, 100% stylish — this oversize number will instantly pull together any look in the coziest way possible. Find more deals on Amazon brands like Daily Ritual, Goodthreads and Amazon Essentials here.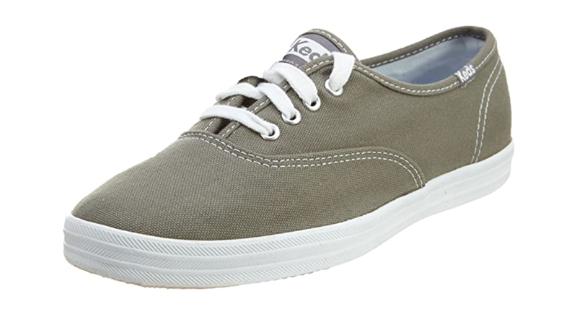 Keds Women's Champion Canvas Sneaker (starting at $35.13, originally $50; amazon.com)
Save up to 26% off these Keds sneakers, a classic style that can complete nearly any look perfectly, from jeans and a tee to casual dresses. The 100% canvas shoes have a cushiony outsole and will take you comfortably through your entire day. Find deals on even more top footwear brands — including Ecco, Keds, Aldo and more — starting at $6.36 here.
Calvin Klein Women's Modern Cotton Bralette (starting at $15.14, originally $28; amazon.com)
Whether you're working out or just lounging at home, you can't go wrong with this iconic, ultra-comfy Calvin Klein sports bra. Stock up on matching underwear, also on sale for $24.50 for a three-pack (down from $35) while you're at it. Find deals on more Calvin Klein underwear starting at $9.10 here.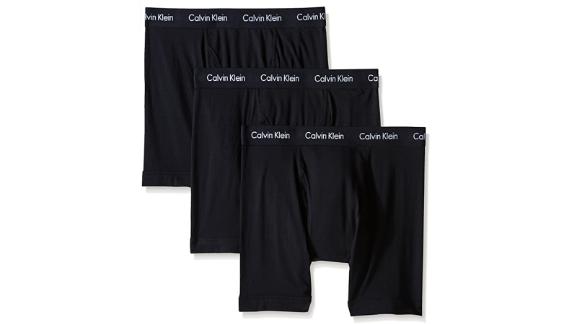 Calvin Klein Men's Cotton Stretch Multipack Boxer Briefs, 3-Pack ($18.63, originally $42.50; amazon.com)
You can never have too many pairs of underwear, and that's a fact. So why not channel your inner Justin Bieber (or Mark Wahlberg) with these classic boxer briefs, now more than half off.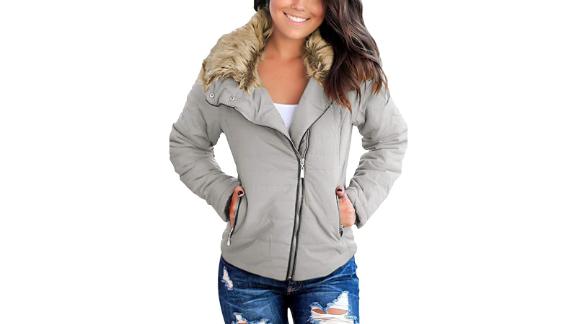 Vetinee Faux Fur Lapel Zip Pockets Quilted Parka ($34.39, originally $42.99; amazon.com)
With stylish faux fur trim, this bestselling lightweight puffer jacket with zipper closure is 20% off for Prime Day.
Toys and games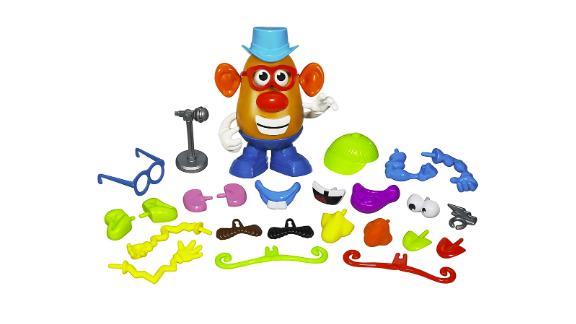 Playskool Mr. Potato Head Silly Suitcase Parts and Pieces ($13.99, originally $19.99; amazon.com)
The littlest tykes will get a kick out of this classic 35-piece set, perfect for preschoolers and toddlers.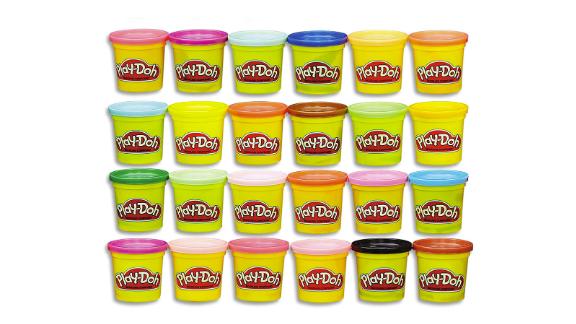 Play-Doh Modeling Compound, 24-Pack ($14.69, originally $20.99; amazon.com)
Keep the kids occupied at home with a new pack of Play-Doh, which always equals hours of entertainment.
Books and media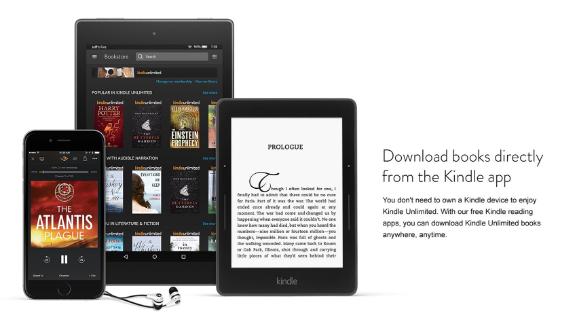 Kindle Unlimited Subscription (free, $9.99 per month after 3 months; amazon.com)Want unlimited reading and listening on any device with the Kindle app? Kindle Unlimited unlocks any book you want to read or listen to at the tap of a finger. If you're a new subscriber to Kindle Unlimited today, you get three months free. And if you know you're in it for the long haul, you can get six months of Kindle Unlimited now for $29.97, down from $59.94.
Best-selling TV box sets (starting at $17.99; amazon.com)
Relive all the glory of your favorite TV series' by investing in an old-school box set. Cult favorites like "The Office," "Friends,"Game of Thrones," "Breaking Bad,"The Twilight Zone," "Mad Men" and more are on sale now, up to 40% off. You'll never have to worry about whether any of these shows are leaving Netflix again.
Brazil's president slams vaccine his health ministry plans to buy
Brazilian President Jair Bolsonaro took to social media to slam the Chinese-made vaccine that his health ministry had agreed to purchase only hours before.
Brazil's health minister Eduardo Pazuello — the third person to hold the job this year during the coronavirus pandemic — is in hot water with President Jair Bolsonaro.
Bolsonaro took to social media to disavow his minister on Wednesday after a flurry of negative comments from his supporters opposing the purchase of the Coronavac vaccine being developed by China's Sinovac Biotech Ltd. The deal to purchase the vaccine to be distributed nationwide was announced the previous day by the Health Ministry in conjunction with the state of Sao Paulo whose Butantan Institute is working with Sinovac.
"The Brazilian people WON'T BE ANYONE'S GUINEA PIG," the President wrote on his Facebook and Twitter pages, adding that billions can't be spent on medication that is still being tested. "My decision is to not acquire the aforementioned vaccine."
Calling it "Joao Doria's Chinese vaccine," in reference to the Sao Paulo governor, Bolsonaro said his government won't buy any vaccine before the Health Ministry and regulator Anvisa approve it. Doria, a former ally turned rival, has been promoting the work with the Chinese firm.
Following a meeting with Doria, Pazuello said the government had signed a preliminary agreement to acquire 46 million doses of the Butantan-Sinovac vaccine. The purchase would only be made after regulator Anvisa had approved the medication, according to a statement.
Doria responded to Bolsonaro by asking for greater comprehension about the medication and asking him not to take it out on the minister. Two of Bolsonaro's health ministers exited this year over disagreements on his handling of the pandemic including lockdown measures and the use of unproven treatments.
Doria and Bolsonaro have publicly bickered about everything from social distancing to the use of face masks and whether vaccines should be obligatory or not throughout the tumultuous year. Municipal elections next month have added more tension to the public debate.
Earlier this week, the Sao Paulo government said that the phase 3 trial for Coronavac had shown the vaccine was the safest available thus-far, though its efficacy still needs to be proven.
The federal government has already agreed to buy the vaccines being developed by AstraZeneca and Covax, for a total of 186 million doses. Brazil has been one of the hardest-hit countries by the virus, with about 5.3 million confirmed cases and 154,837 deaths from the respiratory disease.
What Amy Coney Barrett's confirmation will mean for environmental law and Joe Biden's climate plan
Amy Coney Barrett's likely confirmation to the Supreme Court to replace the late Ruth Bader Ginsburg in a Monday Senate vote will add a conservative sixth vote to an already-conservative majority, with potentially far-reaching implications for American law. Barrett's confirmation will scramble the current distribution of power on the Court, displacing the chief justice as its putative center and pulling it rightward.
Most legal commentators expect that Barrett's judicial philosophy of originalism and her advocacy of a more "flexible" approach to precedent will make her more likely to vote to overturn precedents like Roe v. Wade. Barrett also believes that judges should interpret statutes in accord with their "original public meaning," a strict brand of textualism that tends to constrain agency regulatory power.
What can we predict about Barrett's likely attitude toward environmental regulation, and climate change in particular? Would she vote to overturn Massachusetts v. EPA, the Court's 2007 landmark holding that the Environmental Protection Agency may regulate greenhouse gases under the Clean Air Act? Would she vote to uphold the Trump administration's rescission of the Obama-era greenhouse gas standards for the power sector, and its ambitious greenhouse gas and fuel efficiency standards for cars, and uphold the administration's far weaker rules?
What of the administration's legal theory that when setting power plant standards, the EPA cannot consider grid-wide strategies like substituting natural gas for coal, even though Congress told the agency to use the "best system" of emission reduction? Or the administration's theory that federal law preempts California from setting its own vehicle greenhouse gas standards, and, separately, that EPA can revoke California's current waiver to set those standards? Would it be more difficult for a new Biden administration to adopt ambitious greenhouse gas rules with Barrett on the Court?
Barrett's record on environmental issues is thin, so her views are a matter of speculation.
Outcomes in particular cases turn on the facts, the administrative record, and the quality of advocacy. Yet it seems fair to say that Barrett's addition to the high court will cement a trend, already underway, to restrict the modern administrative state. A further tilt of the Court in the direction it is already going — skeptical of expansive regulation, unsympathetic to the idea that agencies should have some room to interpret their statutes broadly to solve new problems, and uninterested in reading statutes with their broader purpose in mind — certainly won't help the cause of environmental protection or public health.
Taming the government beast
A majority of justices on the Court already are wary of the "behemoth" that is the US administrative state, with the most pronounced antipathy coming from another relatively new addition, Justice Neil Gorsuch, who has argued passionately that agencies must be reined in. To greater or lesser extents, Justices Samuel Alito, Clarence Thomas, Brett Kavanaugh, and Chief Justice John Roberts have all warned of the dangerous accretion of administrative power. (Such views have gained traction in Congress too. In Barrett's confirmation hearings, Republican Sen. John Kennedy fulminated against the administrative state, calling it a "rogue beast.")
This attitude, which her record and judicial philosophy suggest Barrett may share, makes it less likely that the Court will defer to administrative agencies like the EPA when they pursue expansive regulation.
In theory, the Supreme Court still adheres to the general principle that courts should defer to agency interpretations of vague statutory provisions, providing they are reasonable. Known as Chevron deference, this principle assumes that Congress intends expert agencies to resolve statutory ambiguities in the first instance. But the Court has been taking a narrower view of Chevron — finding that it applies in fewer and fewer instances to a smaller scope of cases, and certainly not in the big cases where the agencies are doing ambitious things.
In particular, the Court is disinclined to give agencies much leeway to apply old statutes to new problems, even when those statutes are broadly worded. The Court increasingly prefers to send questions of major economic and political importance back to Congress for clearer instructions. While sensible-sounding on its face, this approach overlooks the possibility that Congress already did speak, when it gave the agency broad power in the first place.
All of this is to say that even before Barrett's confirmation, the Court was growing more miserly about deference, and especially skeptical of far-reaching rules with big consequences that rely on new legal interpretations, like the Obama-era Clean Power Plan.
Barrett subscribes to a brand of textualism that looks askance at exertions of agency authority not rooted in explicit statutory text, which seems to align her with the major questions canon. Given the difficulty of passing new legislation, especially in an era of hyperpartisanship, the systematic application of this canon to send matters back to Congress is a one-way ratchet to regulatory stasis.
A majority of the Court also seems open to reviving the "non-delegation" doctrine, a constitutional principle that limits Congress's ability to grant broad powers to agencies. The Court has not struck down a statute on this basis in 85 years, but just last year, three justices indicated their willingness to do so, and Alito said he would join them if a fifth vote could be found. Barrett, whose constitutional originalism might well align with a strict view of non-delegation, could provide the fifth vote. (So might Kavanaugh, who was not yet seated when the case was argued.)
Barrett's views on standing seem restrictive. She has authored several opinions denying standing to plaintiffs for lacking a concrete and particularized injury. Her brand of constitutional interpretation and close embrace of Justice Antonin Scalia's judicial philosophy suggests that she would look more skeptically at permissive standing rules, certainly more than Justice Ginsburg did. For example, a Justice Barrett likely would have sided with the dissent and voted to deny standing to the petitioners in Massachusetts v. EPA.
Raising the bar for standing would make access to courts disproportionately harder for environmental plaintiffs, because they often seek review for widely shared or indirect harms, and frequently ask the court to remedy agency underregulation. By contrast, industry can always get standing for direct economic harms, to air their grievances about overregulation.
Barrett has praised Scalia's approach to the Affordable Care Act, which he found unconstitutional under the commerce clause. That could spell trouble for certain environmental statutes, like the Endangered Species Act, which has been challenged repeatedly as insufficiently related to interstate commerce. Lower courts consistently have upheld the act, but the Supreme Court has not ruled on its constitutionality. At a minimum, Barrett is expected to endorse Scalia's narrow view of the EPA's authority over wetlands under the Clean Water Act.
On the particular environmental law cases that people wonder most about, these are my best guesses about the difference Barrett will or won't make: It is unlikely the Supreme Court will overturn Massachusetts v. EPA, since the Court tends not to overturn precedents about statutory interpretation, although it seems likely that Barrett would have voted differently than Ginsburg did in that case. (And indeed, if Massachusetts were relitigated today, with the Court's current lineup, it likely would come out the other way.)
But the Court does not need to overrule Massachusetts to cabin EPA. It can simply read the EPA's regulatory power narrowly, as I argued above. Barrett's vote is not decisive on that score — the Court was headed in that direction already.
Barrett's impact on a Biden climate plan
On the pending litigation over Trump's regulatory rollbacks, like the power plant and fuel efficiency standards, there are a lot of remaining "ifs." If Joe Biden wins the presidency, his Justice Department will ask the courts to hold those cases in abeyance until the agencies can reconsider the underlying rules. Presumably, a President Biden would want to reverse the Trump reversals and pursue a more ambitious greenhouse gas regulatory program.
It will be somewhat harder now for a president to use the Clean Air Act aggressively to set climate policy. But even before Barrett's nomination, it's not as if the Biden campaign, or the environmental advocacy community, was thinking that the Supreme Court would be a sympathetic forum for far-reaching climate rules.
Even so, there is plenty a Biden administration could accomplish using EPA's and other agencies' existing legal authority, just by restoring and strengthening the rules the Trump administration has gutted — for example by setting strong standards for power plant carbon dioxide, methane emissions, fuel efficiency, appliances, and the like. A lot of progress can be made without embracing the riskiest legal positions, because technological advances and market conditions have shown what industry can achieve, which provides a sound basis for ambitious standards.
Biden has pledged to pursue legislation in tandem with using executive power to tackle climate change. There is no question that to achieve his goal of net-zero economy-wide emissions by 2050, Congress will need to legislate.
What if Trump wins?
If President Trump wins reelection, the litigation over EPA's regulatory rollbacks will play out and could reach the high court. With Barrett's vote, it is incrementally more likely that the Court would endorse the Trump administration's cramped view of EPA's authority to regulate existing power plants. Reversing that decision would then require Congress to amend the Clean Air Act, which the Democrats could do if they retain the House and flip the Senate, especially if they jettison the filibuster rule for legislation, as has been done for judicial appointments. Congress would need a two-thirds vote to override a Trump veto.
It is less clear that the Supreme Court would endorse the Trump administration's theory that California is preempted from setting vehicle greenhouse gas standards by the energy conservation law that assigns fuel efficiency to the Transportation Department. Preemption cases involve delicate questions of state and federal power, and conservative justices sometimes depart from their strict textual tendencies in resolving them.
The Supreme Court already opined, in Massachusetts v. EPA, that fuel efficiency and greenhouse gas standards are legally distinct and can live harmoniously together — and the Obama administration demonstrated that they could. But if the Court did find California preempted, new legislation would be needed to reverse that holding.
The Court could take an alternative route and uphold EPA's revocation of California's waiver on the theory that climate change does not affect California uniquely or create "compelling and extraordinary conditions" in the state. Fixing that decision would not require Congress, though; a new administration could simply issue a new waiver.
Much will turn on how the Court decides these legal questions, if it decides them. Depending on the reasoning, a future president might still have flexibility to reverse course.
In each case, the Court would also evaluate whether the Trump administration's weaker standards are rational and sufficiently supported by the administrative record. On such questions, a Justice Barrett, along with a majority of the Court, might well reject the rules, which rest on tenuous scientific and economic arguments. Even conservative judges bristle at shoddy agency work, which no one has done more of than the Trump administration. Still, it is not clear that Barrett's vote would change the outcome in any particular one of these cases.
If Supreme Court nominations are a mood, however, the mood for EPA is grim. In truth, it has been growing grimmer since Justice Gorsuch filled Justice Scalia's seat and Justice Kavanaugh replaced Justice Kennedy. The Court, with Barrett as a reliable fifth or sixth vote, is now more likely to take an especially problematic combination of views: a cramped view of agency authority when an agency seeks to regulate; a permissive view of agency authority when an agency seeks to deregulate; a restrictive view of Congress's power to delegate; a more skeptical view of Congress's Commerce Clause power; and a narrower view of Constitutional standing. That conservative blend does not bode well for the modern regulatory state — certainly not for environmental regulation.
Justice Ginsburg wrote several important environmental law decisions, including EME Homer, upholding EPA's innovative market-based strategy to control inter-state air pollution, and AEP v. Connecticut, reinforcing EPA's authority to regulate greenhouse gases under the Clean Air Act. She was not an environmental law hero like Justice William O. Douglas or Justice John Paul Stevens, the author of Massachusetts v. EPA, but she was open to the idea that achieving the broad purposes of environmental law requires EPA to have some flexibility.
We will miss her vote, and her voice. Barrett's will be very different.
Jody Freeman is the Archibald Cox Professor of Law and director of the Environmental and Energy Law Program at Harvard Law School, and a leading scholar of administrative law and environmental law.
Hit-Boy Is Tired of Making Money for His Publishing Company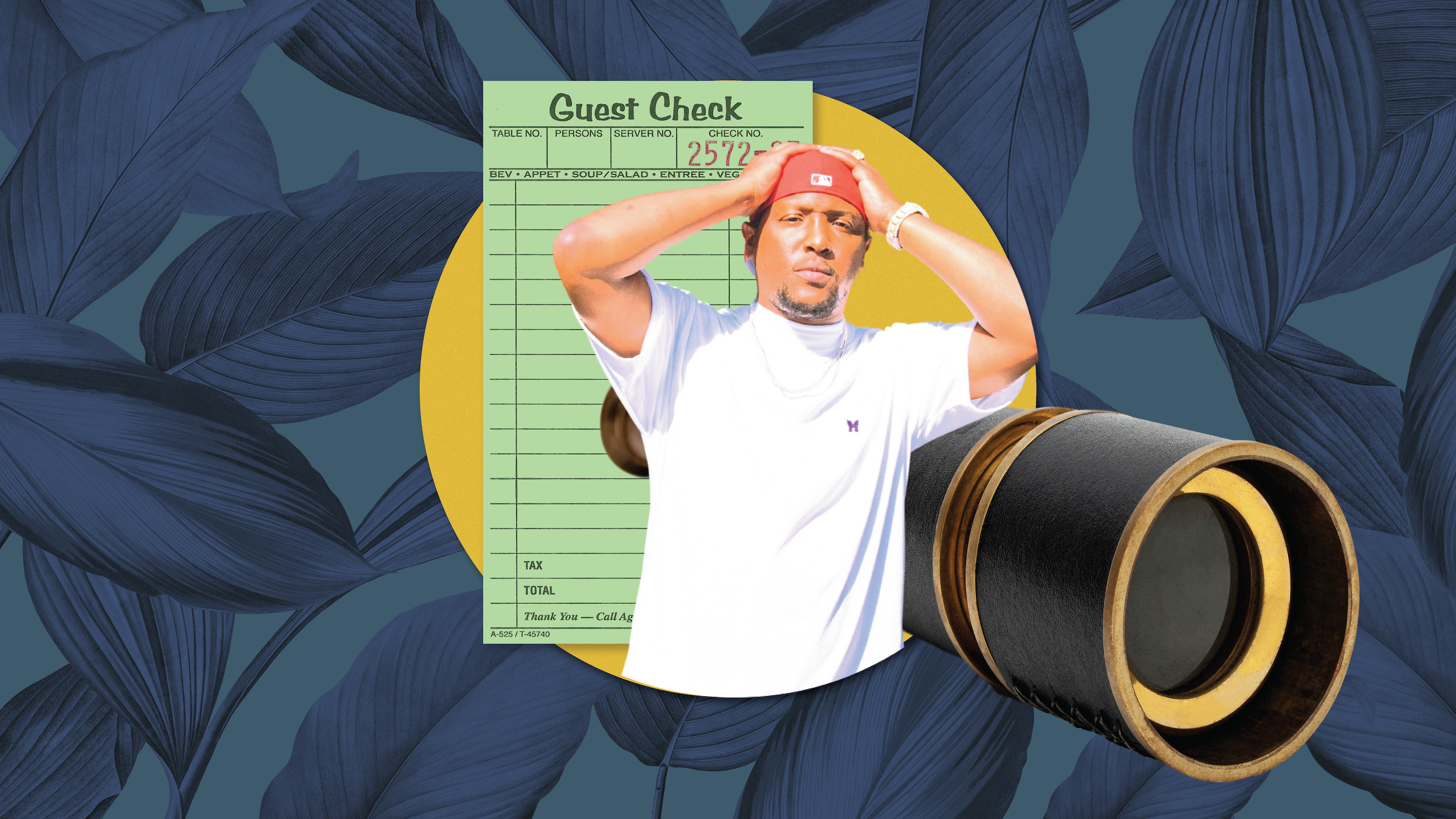 Unpaid Royalties is a series about the myriad ways that the music industry exploits Black artists—and what's being done to change them. Read more here.
Last month, Kanye West sparked a conversation about predatory record deals when he posted  hundreds of pages of his record contract with Universal Music Group on Twitter, claiming that modern deals are designed to leave the artist in debt to the label. While some people called out West for being hypocritical, perhaps the most memorable reply came from Los Angeles producer Hit-Boy. On Instagram, the 33-year-old said that while he was no longer "a fan of Kanye on a personal / human level," he agreed with the rapper's characterization of the industry: Since signing a publishing deal with Universal Music when he was just 19, he'd been locked into "the worst publishing contract" his lawyers had ever seen, one that gave him a $50,000 advance at signing but still treats him like newcomer, he told VICE.  "Slave deals are still very real /rampant in 2020," he concludes in the post, echoing Kanye's comparison of the music industry and the NBA to "modern day slave ships."
By all appearances, Hit-Boy, aka Chauncey Hollis, is one of the most successful producers in the game. After earning his first placement in 2007, he popped onto the world's radar after producing "Ni**as in Paris" with Jay-Z and West in 2011. Seven Grammy nominations and two actual awards later, he's showing no signs of slowing down: In this year alone, he's executive-produced albums by Big Sean and Nas, in addition to gathering production credits with Lil Baby, Jay Electronica, and Tee Grizzley. As he previously told VICE, he's sitting on other collaborations, too, with artists ranging from 03 Greedo to Justin Timberlake. But, as he explained on Instagram, appearances can be deceiving in the record industry.
"Im 33 now and have multiple Grammys, produced a lot of your favorite artists biggest songs on top of turning in over 450+ records since I first signed and @umpg still doesnt have it in them to simply be fair," he wrote. "If they're doing this to me with all I've accomplished through hard work I can only imagine the kids who don't have big placements/ proper guidance."
Hit-Boy has a long history of speaking out against his struggle in an industry notorious for wringing money out of talent without fair compensation. In fact, he's been committing these grievances to wax for years—including some of his experiences working with West's own G.O.O.D. Music label, which he signed with in 2011. "Flew out to work on Watch the Throne, felt like I had to sign to G.O.O.D," he rapped on "Show Me" in 2015. Even then, he felt undervalued, rapping that he'd been "made to feel less than what I'm worth."
He's also compared his contract to one of an incarcerated dealer whose territories have been taken over. On his 2017 song "The Mob," Hit-Boy does a prison phone-style outro where he complains about "crackers shipping out of state" without his permission, "everything is on contract." On his 2019 album The Chauncey Hollis Project, he alludes to the situation with UMG a bit more directly. "Ten plus in this shit and they still doubt Hit / I should hand ni**as a contract, like fill out this," he raps on "All Business." "Burn your contract, call the firefighters," he quips on "Levitating."
If a consistent and prolific producer like Hit-Boy can be locked in a deal that his lawyers consider remarkable in its awful terms, up-and-coming artists and producers are likely to fall into similar traps. VICE caught up with Hit-Boy to hear the details of his own situation, what needs to change in the industry, and his advice for new producers fielding offers in the industry.
VICE: You mentioned in a previous interview that some things in record contracts need to be extinct. Can you speak on some of the specifics?
Hit-Boy: Whatever language it is that holds people in contracts and doesn't make sense—whether it's on the publishing side, with MDRC [Minimum Delivery Release Commitment, which stipulates a number of songs are produced and released per year] or whatever other thing they put in contracts for you to not be able progress through your deal properly. With all the songs I've done, they should be at least able to look at that and say, "This deal no longer makes sense for this guy." But since they've got the paperwork signed, they don't have to move. But it's just wrong, period. And they know it, too.
What was it like in 2007 to be presented with a big contract, trying to make sense of whether it's good or not?
Ah, man. Honestly, after I signed the deal, I just went into producer mode and I was moreso trying to prove myself musically. When I made a hit, that was my whole thing. I'm trying to make hits; I'm trying to get paid. I'm trying to do my shit. So I didn't realize until even later. When I initially signed, it was moreso about the opportunity, and being in a position where the artist is coming through. I wasn't just at the house making beats; I actually had a studio setup, with different artists pulling up every day.
"That was the point that I realized I was in a terrible deal so they didn't have to give me any money."
You signed your Universal deal in 2007, but you said it wasn't until you had a track on Watch the Throne in 2011 that you realized it was fucked up.
Right. So that was almost five years later. I didn't even realize I had to catch an actual big hit to be able to go back and be like, Damn, ok, what's going on? It took years for me to even know, so that's already messed up. From my personal situation, it's a lot of trickery. Even the lawyer that did my deal, he didn't end up being my actual lawyer. The original team I had basically hired him as a dummy lawyer to put me in this contract so they didn't look like the bad guy, when at the end of the day, they really are the bad guy.
Wayno [VP of Asylum Records] said something. I was watching Everyday Struggle, [and] Wayno was like, "Man, I'm sure when Hit-Boy produced 'Ni**as in Paris' they waved that big bag in front of him, and it looked good at the time." That wasn't even the point when I got any bread. That was the point that I realized I was in a terrible deal so they didn't have to give me any money. It's crazy that's how people think, when that's not even what happened. I was just scratching the surface of understanding how fucked up my situation was.
"People in the building—I don't even want to get into names, but there are people in the UMPG building that have said, 'This is unethical; this is wrong. This is not right.'"
Why do you think there's a system in place that even a producer with your credits is not happy?
[The corporations] only having the knowledge—the true knowledge of what the deals are saying. And money, at the end of the day. I'm printing free money for them because, shit, they didn't have to invest nothing, and I'm steady getting placement after placement, album after album, it's like, "Ok, we're just getting free money at this point. We don't have to advance him through his deal because the old terminology says this." I feel like that's wrong. People _in the building_—I don't even want to get into names, but there are people in the UMPG building that have said, "This is unethical; this is wrong. This is not right."
We've talked about how it's hard to think about having a hit, number-one single when you're signing your first deal, imagining the points within it even coming to fruition. Is there any advice you'd give young producers, things they should look out for that could bite them in the ass later on
Even when you have a lawyer, get a second opinion. Try to dig deep into terms; try to have a clear understanding. Know the exit plan. Know that if it goes on for this many years and this amount of time, then we both just walk away from the shit.
Don't take anybody's one opinion as everything. Take gems from as many people as you can, and just try to put it together and form your own idea of what's supposed to be going on.
With producers now labeling themselves as artists on songs, does that help at all in terms of leverage?  Nah, it just helps with the branding. With [Nipsey Hustle's Grammy Award-winning 2019 single] "Racks in the Middle," I'm glad Nip was open to [crediting me], because the song was originally mine anyway, so it was just love for him to feature me on it. If I wasn't featured on it, I wouldn't have got a trophy.
If you're a new producer—say, just out of high school—how do you know which opinions to trust when you're talking about legalese and specific terminology?
That's the thing. You don't, man. Me, personally—I had to bump my head over and over, really get into the dungeon and make some hits to even open the gates and open my eyes. Everybody's gonna have a different story, but if anybody was to read this or see this: Just try to be patient and gather as much information as you can from as many people as you can.
Are there things you've thought about, changes you want to see as far as artists getting more equitable deals in the future?
Anything that's going to hold somebody in a deal for fuckin' 14, 28—however many years. Some shit just don't add up. I can't really speak on the exact terminology and what it means, but however they're setting the shit up, or they had it set up prior, is all wrong.
"A lot of people going, 'I'm in the same situation.' Or people that were in a situation like me."
What has the label's response been since you started speaking out in interviews and on Instagram?
We have been in some talks, but at the end of the day, I feel like it's still not adding up to the amount of work I've put in for what they're trying to offer me. Any extra time in this deal, at this point, feels like I'm a prisoner or—I know everybody's using the "slave" term, "slave" deal, whatever, but it can feel like that because you turn in so many joints and it's like, Ok, you're still trying to tell me that I haven't done enough to progress out of this? They can still treat me like the guy I was when I was 19. They know they only gave me $50,000. That's really all they ever have to risk: Me not making the $50,000 back. They never risked any other money on me. They never took a chance on me. They'll try to fix it up like they're trying to help you out, but really they're not.
Have other artists or producers reached out to tell you to keep going, or ask what they can do for you?
Definitely. All types of artists—major, major artists. I don't want to put no names out there, but a lot of respect. A lot of producers—my DMs have just been flooded with people showing respect. A lot of people going, "I'm in the same situation." Or people that were in a situation like me.
Was there an idea at the beginning that if you made hits and you fulfilled your end of the bargain, shit would work out?  That's how I always looked at it. And it's frustrating to know that, even to this day, I haven't got my deal right. I don't know. It's a lot.