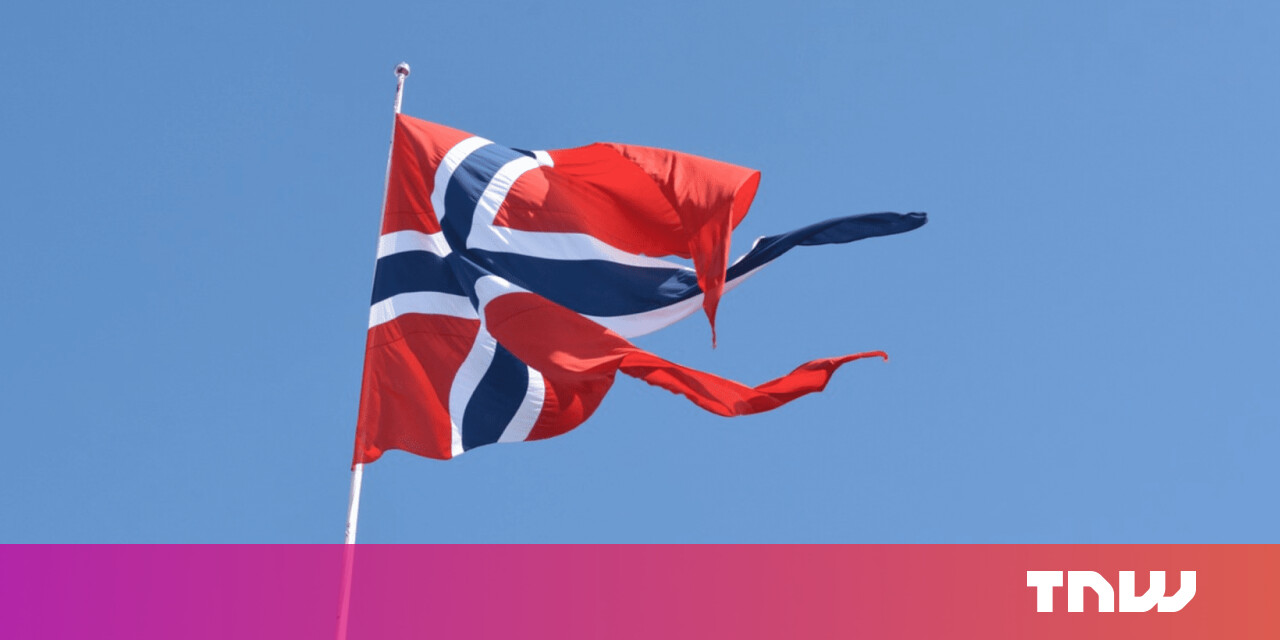 Norway is the latest country to accuse Russia of infiltrating its systems. Government officials claim Russian state-sponsored hackers were behind a breach of its parliament's email system which was disclosed back in August.
"This is a very serious incident, affecting our most important democratic institution," said Norway Foreign Affairs Minister Ine Eriksen Søreide. "Based on the information the government has, it is our view that Russia is responsible for these activities."
The Russian Embassy in Washington, DC hasn't yet addressed the allegations, but the Embassy in Oslo has downplayed the claims as "unacceptable" and "destructive for bilateral relations," CyberScoop notes.
Although Norway's allegations didn't come with any technical evidence, the country is part of the North Atlantic Treaty Organization, a security bloc which Vladimir Putin has previously described as a threat to Russia.
Details about the hacking incident remain scarce, with Norway's security and intelligence services still investigating the breach, according to Søreide.
The accusation escalates an already tense relationship between the two countries. Back in August, Norway expelled a Russian diplomat because of his alleged connection to an espionage case. In return, Russian expelled a Norwegian diplomat a few days later.
Russian has often been suspected in attempting to infiltrate various governments across the globe. In 2016, the US accused the country of hacking its Democratic National Committee and interfering in its elections.
More recently, government officials from the US, the UK, and Canada alleged Russian state-sponsored hackers were trying to steal valuable private information about coronavirus vaccine trials.
How to Spot A Glitzy Star That Flashes Red & Green (And Isn't a Plane)
If you're fortunate enough to live somewhere where the stars are visible, those of us who live in cities hope that you're taking advantage of it. Sure, we can see the moon when it's out—maybe an occasion planet if it's bright enough—but not much beyond that. Then there are the moments when it looks like we can see a star—realize that it's moving, hoping it might even be a shooting star—only to realize it's an airplane.
But not every blinking object in the sky is a plane. In fact, there's one star in particular that flashes red and green this time of the year. Here's how to spot it.
How to find the Capella star
Each autumn, those in the Northern Hemisphere have the opportunity to see the Capella star low in the northeastern sky at nightfall or early evening. According to EarthSky, it's a golden star—actually, two golden stars—both larger and brighter than the sun, and roughly the same temperature.
G/O Media may get a commission
Capella's most notable feature is that it appears to flash red and green, like a single celestial holiday light bulb. It rises in the sky throughout the night, ending up directly overhead early in the morning, but your best chances of seeing the red and green blinking light is early evening.
Why does it flash green and red?
Turns out, all stars visible from Earth go through the same process, per EarthSky:
Every star's light must shine through Earth's atmosphere before reaching our eyes. But not every star flashes as noticeably as Capella. The flashes are happening because Capella is low in the sky in the evening at this time of year. And, when you look at an object low in the sky, you're looking through more atmosphere than when the same object is overhead. The atmosphere splits or "refracts" the star's light, just as a prism splits sunlight.
Though we can't see this happening with other stars, Capella's massive size simply makes it easier for us to spot.
A first look at Mercedes-Benz' most affordable EV — its escooter
This article was originally published by Steve Schaefer on Clean Fleet Report, a publication that gives its readers the information they need to move to cars and trucks with best fuel economy, including electric cars, fuel cells, plug-in hybrids, hybrids and advanced diesel and gasoline engines.
Mercedes-Benz has introduced a new electric vehicle that should be affordable for almost everyone. The eScooter rides on two wheels, carries one person and, with a 500-watt (half a kW) motor and a 280-watt-hour battery, should be good for around 15 miles of range. It charges up in a few hours, so topping off the battery overnight at home or during the day at the office should be a snap.
[Read: What audience intelligence data tells us about the 2020 US presidential election]
This scooter can carry you or be carried
The e-scooter market is filled with choices–see the Electric Scooter Guide for the vast array. But sporting one from the fashionable German luxury car brand would certainly let you stand out on urban streets—if anyone noticed the M-B emblem on the upright. In all-black, the escooter has a stealth quality about it and, while handsome, doesn't break any new ground in design, although it folds and unfolds very elegantly with a few quick gestures.
Mercedes-Benz developed the escooter with Metro Mobility Systems AG, a Swiss manufacturer of small electrical transportation modules. Metro Mobility Systems also offers the extremely cute two-passenger Microlino, which is exactly what an Isetta would be if it were designed today.
Scooter specs
The escooter is limited to about 12 miles per hour, so it won't pack many thrills, but with a weight under 30 pounds, it should be ideal for last mile commuting and neighborhood errands, like any good scooter. Mercedes-Benz says it will offer Bluetooth and a charger for your trunk, so you can juice it up while it's stashed there.
Riders communicate with the escooter via the associated Micro app. Snap your mobile phone into the bracket on the bike and you can view a "mini dashboard" of information on speed, distance, travel time and amount of remaining battery charge. You can also adjust certain scooter features, such as driving mode, from the app.
The suggestion is to have fun
Scooters can take a beating, but this one appears to be strong and sturdy, and the company claims it should last for 3,000 miles of scooting.
The escooter will debut in Germany, so if you're reading this in the United States, sorry–you'll have to wait (perhaps forever). Pricing and availability in Germany—or elsewhere—hasn't been announced yet, but high-quality e-scooters can run in the thousands of dollars, so I'd expect the escooter to retail with a four-figure price tag.
Check out their YouTube video for a peek at the escooter, preceded by some contextual marketing content about Mercedes-Benz's overall vehicle electrification efforts. If and when a Mercedes-Benz escooter makes it to the United States, I'll eagerly test it and fill you in.
You can follow Clean Fleet Report on Twitter and Facebook. 
---
SHIFT is brought to you by Polestar. It's time to accelerate the shift to sustainable mobility. That is why Polestar combines electric driving with cutting-edge design and thrilling performance. Find out how.
Published October 25, 2020 — 10:00 UTC
How VR is used by psychologists to profile your personality
Virtual reality (VR) has the power to take us out of our surroundings and transport us to far-off lands. From a quick round of golf, to fighting monsters or going for a skydive, all of this can be achieved from the comfort of your home.
But it's not just gamers who love VR and see its potential. VR is used a lot in psychology research to investigate areas such as social anxiety, moral decision-making and emotional responses. And in our new research we used VR to explore how people respond emotionally to a potential threat.
We knew from earlier work that being high up in VR provokes strong feelings of fear and anxiety. So we asked participants to walk across a grid of ice blocks suspended 200 meters above a snowy alpine valley.
[Read: What audience intelligence data tells us about the 2020 US presidential election]
We found that as we increased the precariousness of the ice block path, participants' behavior became more cautious and considered – as you would expect. But we also found that how people behave in virtual reality can provide clear evidence of their personality. In that we were able to pinpoint participants with a certain personality trait based on the way they behaved in the VR scenario.
While this may be an interesting finding, it obviously raises concerns in terms of people's data. As technology companies could profile people's personality via their VR interactions and then use this information to target advertising, for example. And this clearly raises concerns about how data collected through VR platforms can be used.
Virtual fall
As part of our study, we used head-mounted VR displays and handheld controllers, but we also attached sensors to people's feet. These sensors allowed participants to test out a block before stepping onto it with both feet.
As participants made their way across the ice, some blocks would crack and change colour when participants stepped onto them with one foot or both feet. As the experiment progressed, the number of crack blocks increased.
We also included a few fall blocks. These treacherous blocks were identical to crack blocks until activated with both feet, when they shattered and participants experienced a short but uncomfortable virtual fall.
We found that as we increased the number of crack and fall blocks, participants' behavior became more cautious and considered. We saw a lot more testing with one foot to identify and avoid the cracks and more time spent considering the next move.
But this tendency towards risk-averse behavior was more pronounced for participants with a higher level of a personality trait called neuroticism. People with high neuroticism are more sensitive to negative stimuli and potential threat.
Personality and privacy
We had participants complete a personality scale before performing the study. We specifically looked at neuroticism, as this measures the extent to which each person is likely to experience negative emotions such as anxiety and fear. And we found that participants with higher levels of neuroticism could be identified in our sample based on their behavior. These people did more testing with one foot and spent longer standing on "safe" solid blocks when the threat was high.
Neuroticism is one of the five major personality traits most commonly used to profile people. These traits are normally assessed by a self-report questionnaire, but can also be assessed based on behavior – as demonstrated in our experiment.
Our findings show how users of VR could have their personality profiled in a virtual world. This approach, where private traits are predicted based on implicit monitoring of digital behavior, was demonstrated with a dataset derived from Facebook likes back in 2013. This paved the way for controversial commercial applications and the Cambridge Analytica scandal – when psychological profiles of users were allegedly harvested and sold to political campaigns. And our work demonstrates how the same approach could be applied to users of commercial VR headsets, which raises major concerns for people's privacy.
Users should know if their data is being tracked, whether historical records are kept, whether data can be traced to individual accounts, along with what the data is used for and who it can be shared with. After all, we wouldn't settle for anything less if such a comprehensive level of surveillance could be achieved in the real world.

---
This article is republished from The Conversation by Stephen Fairclough, Professor of Psychophysiology in the School of Psychology, Liverpool John Moores University under a Creative Commons license. Read the original article.