Mike Pence tried to blame Kamala Harris for undermining a Covid-19 vaccine. But the public blames Trump.
At the vice presidential debate on Wednesday, Vice President Mike Pence accused Sen. Kamala Harris of undermining public trust in a Covid-19 vaccine. But the American public actually blames President Donald Trump for politicizing the issue, according to numerous polls.
Moderator Susan Page asked Harris during the debate whether she would take a vaccine if one were to be approved by the Trump administration.
"If Dr. [Anthony] Fauci, if the doctors tell us that we should take it, I'll be the first in line to take it. Absolutely," Harris said. "But if Donald Trump tells us to take it, I'm not taking it."
Harris's answer reflects the fact that most Americans don't believe what the president says about a vaccine.
Pence, encapsulating the president's position, responded to the senator by saying, "The fact that you continue to undermine public confidence in a vaccine, if the vaccine emerges during the Trump administration is unconscionable. Stop playing politics with people's lives."
He also touted the progress that has been made on a vaccine so far: "The reality is, we're going to have a vaccine in record time, in less than a year. Unheard-of time. We have five companies in Phase 3 clinical trials, and we're producing tens of millions of doses."
That part was mostly true. The rapid progress on a Covid-19 vaccine reflects some good fortune (coronaviruses are very familiar to modern science) as well as a sizable investment made by the federal government. The Trump administration has already spent $10 billion through Operation Warp Speed, paying for clinical research and also for pharmaceutical companies to pre-manufacture doses of their vaccine candidates so that, if the vaccine should win FDA approval, they can start distributing it as quickly as possible. The current record for vaccine development is four years, for mumps.
Experts give credit to the Trump administration for that progress, though they consider "Operation Warp Speed" to be a branding exercise for work that would have been done regardless. But there is one big problem with the project, according to the experts and insiders I've spoken with: Trump himself, in undercutting what is supposed to be a sacrosanct FDA approval process.
How Donald Trump has undermined the public's faith in a Covid-19 vaccine
Rather than let science run its course, irrespective of his own electoral considerations, Trump has consistently meddled. He's been promoting unrealistic vaccination timelines for months. He is reportedly calling drug company CEOs to pressure them to make progress on the vaccine front.
The New York Times reported this week that the White House had initially blocked the FDA from releasing more stringent criteria for approving the emergency use of a Covid-19 vaccine. After the FDA did finally release those guidelines, Trump accused his own agency of being part of a political conspiracy against him.
New FDA Rules make it more difficult for them to speed up vaccines for approval before Election Day. Just another political hit job! @SteveFDA

— Donald J. Trump (@realDonaldTrump) October 7, 2020
At Wednesday's debate, Pence couldn't or wouldn't acknowledge his boss's mistakes. So he blamed Harris and Democratic presidential nominee Joe Biden for weakening public trust in a Covid-19 vaccine.
"We will have a vaccine, we believe, before the end of this year," Pence said. "And it will have the capacity to save countless American lives. Your continued undermining of confidence in a vaccine is unacceptable."
Pence's timeline, like Trump's, is very optimistic. New government guidance released this week makes clear the first data on the effectiveness of the Covid-19 vaccines being studied won't be released until November or December at the very earliest. Pfizer's CEO, overseeing one of the most promising candidates, has pushed back against any artificial timelines for vaccine approval. Moderna, another top candidate, was forced to slow down its clinical trials after failing to enroll enough minorities. Johnson & Johnson has said it expects to seek approval in early 2021. Most experts think a Covid-19 vaccine won't be widely available until late spring or summer 2021, at the soonest.
And on public trust in the vaccine, Pence was outright misleading the audience.
The public doesn't trust Trump on a vaccine. More than half of Americans, 52 percent, said in a September NBC News poll that they didn't believe the president's vaccine comments, while just 26 percent did. A STAT/Harris poll from late August found that 78 percent of Americans worry the vaccine approval process is being driven more by politics than science. And, in an echo of Harris's stated concerns about a vaccine, only 19 percent of Americans said they would take a vaccine just because Trump said it was safe, according to a new Axios/Ipsos survey.
Pence's argument that it is Democrats who are eroding the public's faith in a vaccine falls apart when you look at the polling that shows Americans of every political identification — including Republicans, a group less likely to be swayed by whatever Biden or Harris might say — are becoming less likely to say they'll take a Covid-19 vaccine.
ABC News and Ipsos conducted a survey on whether the public trusts either of the two presidential candidates on a vaccine. They found that 41 percent said they had a great deal or a good amount of confidence in Biden; just 27 percent said the same of Trump.
America has a problem if this many people are skeptical of a Covid-19 vaccine. The fewer people who get vaccinated, the longer it will take to build up widespread immunity and eventually stamp out the coronavirus. But the source of those doubts isn't Kamala Harris or Joe Biden. It is, if you take all of these public opinion surveys together, quite clearly Donald Trump.
---
Will you help keep Vox free for all?
The United States is in the middle of one of the most consequential presidential elections of our lifetimes. It's essential that all Americans are able to access clear, concise information on what the outcome of the election could mean for their lives, and the lives of their families and communities. That is our mission at Vox. But our distinctive brand of explanatory journalism takes resources. Even when the economy and the news advertising market recovers, your support will be a critical part of sustaining our resource-intensive work. If you have already contributed, thank you. If you haven't, please consider helping everyone understand this presidential election: Contribute today from as little as $3.
Arkansas governor tests negative after possible Covid-19 exposure
Arkansas Gov. Asa Hutchinson has tested negative for Covid-19 after being in a meeting Friday with an individual who later tested positive, the governor said.
After contact tracing took place, the governor was notified early Monday morning, that there were questions about his exposure, "even though I had remained over six feet away from the individual," Hutchinson said. 
The governor said as a precaution, he was administered an antigen Covid-19 test early Monday morning, followed by a PCR test that was also negative. 
According to Hutchinson, the meeting with the infected individual did not lot rise to the level of CDC quarantine guidance. The governor said that "out of an abundance of caution," he would be limiting his meetings in order to make sure no one is inadvertently exposed. 
"That's a comfort matter, I don't want people in a meeting with me that feel uncomfortable, because I might have been around somebody that, even though they were 10 feet away, that there might have been, that they ultimately tested positive. And so this is really out of an abundance of caution," Hutchinson said. 
Arkansas Health Secretary Dr. José Romero said it is the Health Department's recommendation that the governor undergo testing on Monday, Wednesday, and Friday and again on Monday of next week, with both rapid tests and PCR based test being offered to the governor. Additional testing will be added as necessary, the health secretary said.
Here's what we love about the new iPhone 12
(CNN) —  
The iPhone 12 isn't exactly a complete overhaul of the iPhone 11, but it does bring few, albeit somewhat minute, improvements. Namely, the iPhone 12 sports an OLED display, boasts a faster processor, features a few camera improvements and, of course, has the long-talked-about 5G support.
Those adjustments, though, bumped up the price tag. The iPhone 11 brought value at just $699 for a flagship smartphone; the iPhone 12 starts at $799.
If you bought an iPhone 11 last year, though, are the features above worth the upgrade? Or does this make better sense if you have an iPhone 8, XR or XS?
Well, we've been using the iPhone 12 for the past six days — shooting photos, performing our daily use cases and testing 5G. Apples to apples (sorry, but pun definitely intended), the performance improvements are a bit hard to see directly in comparison to the 11. Photo improvements are visible in low-light shots, for instance. And processing speeds are a bit speedier.
But let's get down to the nitty-gritty of the iPhone 12 and if the improvements are a reason to upgrade.
There's no wall charger in the box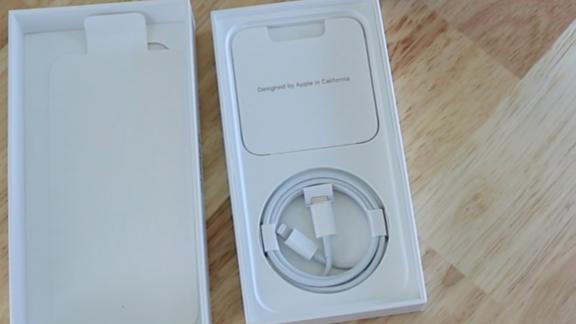 Before diving into what the iPhone 12 does bring, let's first cover a glaring omission: There's no wall plug included in the box.
Apple opted not to include the charger, as the company is working to reduce emissions. Its thought: You already have a charger at home, so why send another?
That's a bit counterintuitive, though. Apple does include a USB-C to Lightning cord. But to use the cord you'll need to buy a USB-C wall plug if you're upgrading from a previous iPhone. Apple sells a 20-watt USB-C plug, which can fast-charge your iPhone 12, for $19.99; Anker makes a nano option that is super tiny; and there are other companies, like Belkin, in the mix of third-party companies offering chargers.
If you do opt to stick with the older 5-watt plug, don't expect fast charging speeds, especially the new feature that can charge 50% of the battery in 30 minutes. Instead, you'll get an old-fashioned trickle charge that, after 30 minutes, will only provide a small boost. And it will require full overnight charge to get from 0% to 100%.
That's why, though Apple's focus on sustainability is laudable, we still suggest you pick up one of the third-party wall plugs that support USB-C charging and meet the 20-watt suggestion.
Let's talk about 5G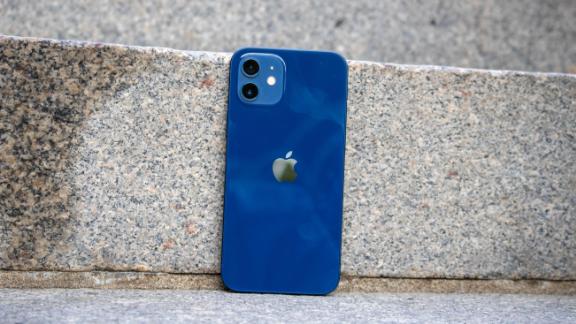 Over the past six days, we haven't just been testing the iPhone 12; we've also been testing 5G in and around New York and New Jersey. And we have three big takeaways:
First: If you're in an area that supports 5G Ultrawide Band (aka mmWave), you will see faster speeds, but you'll need to be in direct line of sight with a cell tower or at least very close to it. In our testing on both AT&T and Verizon 5G Ultrawide Band being inside a car, walking too many paces to the left — or even to the other side of the street — resulted in losing signal. It wasn't every time, but enough to mention it. When we did get the signal on Verizon, we hit a maximum of 2,200 Mbps down, which is way faster than our gigabit connection. We were able to easily download a double album in just under a minute, and streams happened almost instantaneously. AT&T didn't present such high speeds, but we were able to hit 300 to 400 Mbps down. Neither carrier produced widely fast upload speeds, and it seems the technology is taking longer to develop on that front.
Second: Nationwide 5G from any of the carriers is not the super-fast speeds you've been teased with. It's the lower portion of the wireless spectrum, Sub6 Ghz, which is both easier to roll out and provides more capacity. But it doesn't deliver wildly fast speeds, and it's the 5G you likely have in your location. In our testing, AT&T, T-Mobile and Verizon all produced speeds somewhere in between 100 Mbps and 200 Mbps down. Uploads were pretty close to what we'd expect to see on LTE.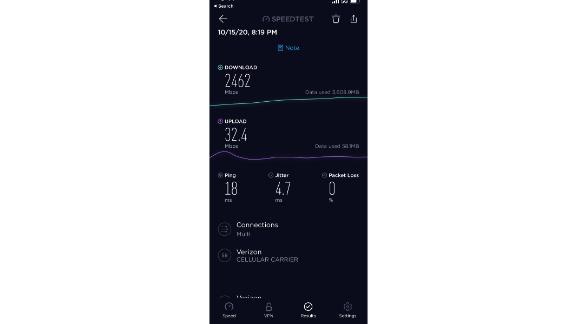 Third: For some people, you'll be able to take advantage of 5G on the iPhone 12 Pro right now. For many, though, opting for 5G compatibility is future-proofing your device, as you won't be able to connect right away (or stay connected).
In short: The addition of 5G support means you won't need to go out and buy a new iPhone next year or whenever it becomes truly nationwide. You'll have a phone with great cameras and zippy performance along with the latest networking standards.
Dual cameras and Night Mode on every lens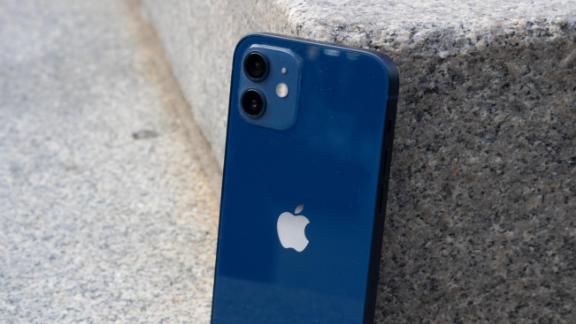 Over the years, the iPhone has become known as a dependable shooter. And Apple really isn't messing with its tried-and-true formula this year, focusing on cameras and software that come together for clear, realistic images.
The iPhone 12 features a 12-megapixel wide lens that's built with a new seven-element lens. The aperture is improved to ƒ/1.6 from ƒ/1.8 on iPhone 11, which Apple says improves low-light performance by 27%. A lower aperture lets more light into the lens; more light means a clearer picture. This wide lens is paired with a 12-megapixel ultrawide that boasts a 120-degree field of view. The TrueDepth Sensor on the front houses a 12-megapixel camera for selfies and video calls.
All of this tech across hardware and software come together to make the iPhone 12 a really dependable content capturer. Sure, the iPhone 12 lacks the telephoto lens and LiDAR sensor found on the 12 Pro and 12 Pro Max, but for many, they won't miss those features.
For starters, we found that both of these lenses capture a large amount of detail and don't mess around when it comes to colors — namely in the realm of saturation and hues. As with iPhone models before the 12, this device captures with a sense of realism. Saturation doesn't get turned up to 10 and the colors don't skew one way.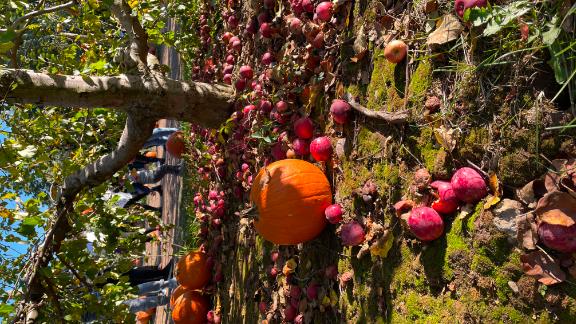 Take this photo from a pumpkin patch — you can see the natural orange of the pumpkins presented clearly, even capturing the dirt particles splattered on the tops and sides. It's a pretty bright shot, but the lenses can handle shadows and brights together in the same frame. Even the red of the apple is clear in the shadows below the front pumpkin; same for the green grass with some bright spots via sun rays in a smattering.
This level of detail is thanks to Deep Fusion, a proprietary technology from Apple that uses the neural engine found in the A14 Bionic chip. It works to improve texture details in shots, allowing you to zoom in and see details rather than pixelation. You can see several more shots from both the wide and ultrawide lenses on the iPhone 12 below.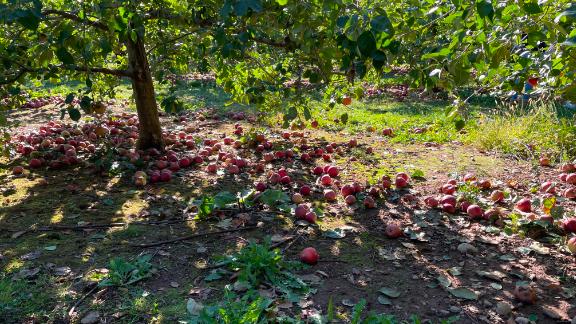 And when the lights go out, you don't need to opt for a flash — or worse, put the camera away. Apple finally joined the low-light-enhancing party last year with Night Mode with the iPhone 11. With the iPhone 12, Night Mode — Apple's shooting mode for low-light situations — expands beyond just the main wide-angle lens to both the ultrawide and front lenses.
In Night Mode, the iPhone shoots multiple images at varying exposures. The iPhone will suggest a length of time for Night Mode and you have the option to extend that up to 10 seconds. The longer the time, the more shots and exposures the iPhone will capture. It's important to keep your hands steady or even use a tripod to avoid any movements. Through some software magic, the iPhone will then combine the images to create one.
Shot for shot, images look brighter on the 12 over the 11 and keep more details in the photo. The processing of the image is a second or two faster as well. So, while these miniscule changes do add up to a crisper visual, an untrained eye still would have trouble noticing the differences between images taken on the 12 and on the 11. (Those coming from earlier phones will see big improvements in low light, especially considering that there isn't a Night Mode on those devices.)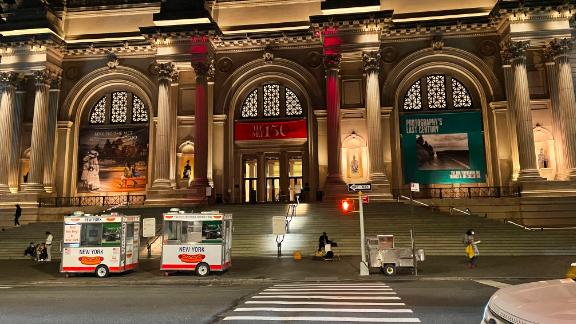 iPhone 12 in hand, we headed back to the Metropolitan Museum of Art in NYC to try to match our favorite shot from the iPhone 11 and 11 Pro last year: the Met at night with traffic zipping across. Quality was definitely as good as we expected, and it still managed to produce a stop-motion effect on a taxi with proper colors. With the Met behind, we could make out lighting within the windows, details of the steps and classic food carts parked out front. You can opt for the ultrawide lens to capture a 120-degree field of view and have Night Mode work its smarts. There's even lens correction done automatically to remove any fish-eye effect from the corners.
Night Mode selfies are quite impressive and really light up your face, although some detail can be lost, especially with the front-facing camera. It's much better than using the screen as a flash as previous iPhones did. It still uses a toned-down version of this flash but also uses software to intelligently light the shot. It should up your iMessage, Snapchat and Instagram story game, though.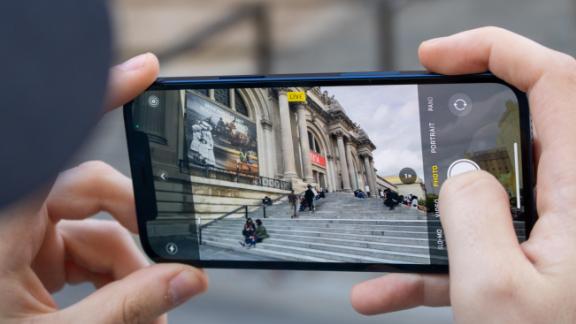 Most impressively throughout the different shooting modes was how the iPhone 12 can handle different levels of brightness in the same shot. For instance, the sun shining bright from the top left over an apple orchard with a grove of trees creating shadows on the right. It can manage the different levels of lighting on its own, without causing overexposure from one side. On a Samsung device, you might need to play around with different settings and even mess with exposure. On the iPhone 12, the phone handles all of that for you, so all you have to do is point and shoot.
Portrait Mode got some improvements here as well. Notably, we noticed that hairlines around people and dogs are more precise. You won't accidentally cut off a few strands or a chunk of someone's head. Fun positions, like arms out or jazz hands, are easier to capture as well. And if you never liked the "need more light" notification, the increased aperture of the wide lens allows you to capture these Instagram-worthy shots in darker conditions.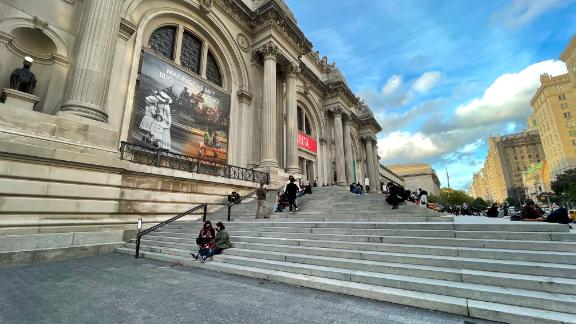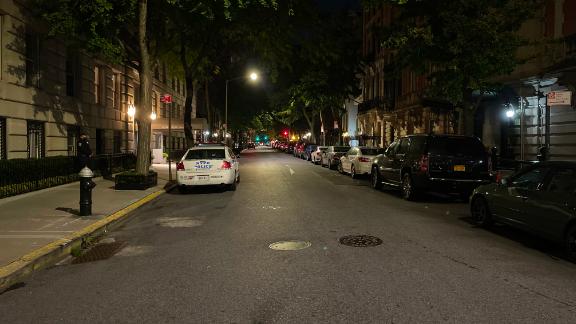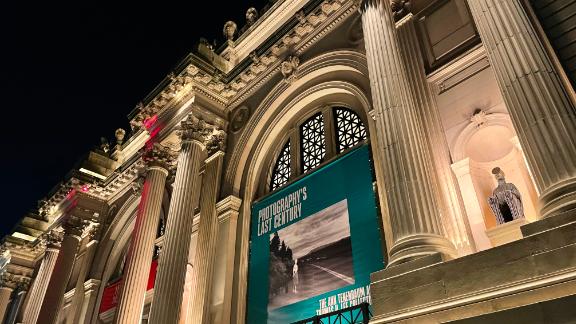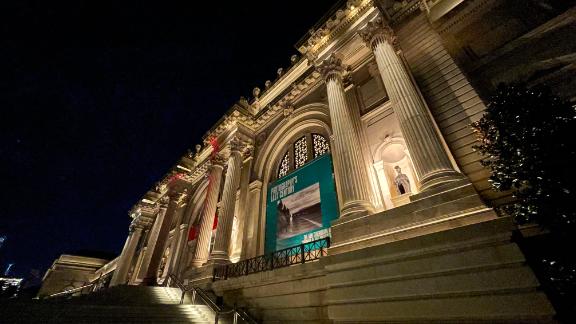 OLED makes all the difference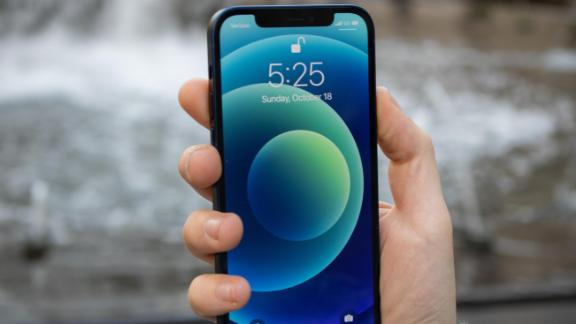 The iPhone 12 has an OLED screen (a jump from the iPhone 11's LCD display), and it's on par with the iPhone 12 Pro.
It's a Super Retina XDR display with True Tone, a technology that uses sensors to adjust the temperature of the display to your environment. It's a vibrant picture that really immerses you with colors that pop, whether you're scrolling through Instagram or playing games.
With an OLED panel, it's the individual pixels getting an electrical current to display color and create the image. That means an image can look very specific and detailed. Similarly, on the pixel level, it doesn't need to turn one on full blast when it's not needed. And that delivers deep black and strong contrast on the iPhone 12's display.
It packs a much higher resolution also — 2532 x 1170, which measures out to 460 pixels per inch. If you're coming from an iPhone 11, you'll see a big difference. And if you're coming from an older device (like an iPhone X, 8, 7, 6s or 6), you'll see a huge one.
The main thing the iPhone 12 display is missing is a high refresh rate, which is essentially the specification that shows how many times in a second the screen can refresh itself. While other smartphones, namely Android ones, have been offering 120 Hz displays, this year, Apple is sticking with 60 Hz across the entire iPhone 12 family. While 60 Hz has long been the standard, some games and fast-moving content can look less fluid compared to 120 Hz. It would have been nice to see, but with average tasks you should be just fine.
A few abrasions showed up on the screen

Apple is touting its Ceramic Shield technology, which provides up to 4x the drop protection on the screen than earlier models. So, in theory, when an iPhone 12 drops and lands on the display, the chances of the display shattering are less. But, as we've seen in recent years as glass and screens build up resistance for cracks and deep scratches, the level of pressure or hardness needed to cause a micro abrasion or a light scratch has lessened.
Well, lo and behold, we noticed scratches on the screen of both our iPhone 12 and iPhone 12 Pro units.
Our current theory is that when the 12 and 12 Pro were stacked together with the lenses facing the display, it resulted in a series of hairline scratches that you can't even feel with a finger. At first we thought they were deep smudges and tried using Whoosh, iCloth, alcohol wipes and microfiber cloths to clean them off. But they're certainly in there. The scratches don't really cause any issue to the device; it's more of an annoyance when the screen is off and the light hits it right.
In short: Opt for a screen protector to protect your investment.
iOS 14 flies with the A14 Bionic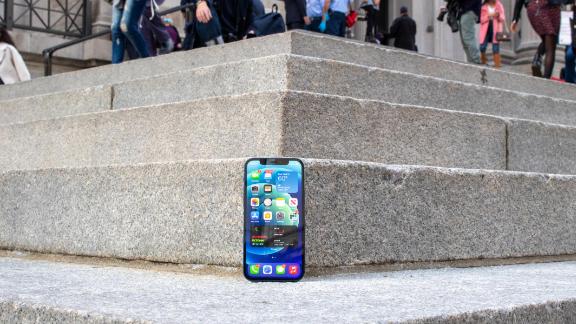 The iPhone 12 comes with iOS 14, specifically 14.1, out of the box. And we've already detailed our favorite features of iOS 14 in our preview guide.
Year over year, with everyday tasks, you likely won't see an improvement from a device with an A13 Bionic inside. To notice the difference from those devices, you'd really need to push it with a high-performance game or a big high-res photo export. But if you're coming from an A12 Bionic or earlier, the speed improvements will be completely evident.
The A14 Bionic is the full chipset for the iPhone 12. It's made up of a six-core CPU, a four-core GPU and a neural engine (this by itself is 16 cores). The A14 is built on a 5-nanometer process versus the 7-nanometer process of the A13 Bionic. All of these components make up the chip and work hand in hand with iOS 14. Keep in mind that unlike a majority of other smartphones, Apple makes both the hardware and the software. The teams can be in communication every step of the way for design and launch of the iPhone.
In comparison to an iPhone 11, it's the same speedy experience. Completing a big export in Pixelmator or Photoshop may result in you getting the image a second or two earlier, for instance. Those coming from anything earlier, though, will notice a more efficient software experience. It just glides along. We were hard-pressed to make the iPhone 12 slow down through a normal day of work and play with applications like Slack, Mail, Outlook, Chrome, Safari, TikTok, Twitter and Instagram (frequently even keeping upward of 25 applications open in the background, which is enough to make other smartphones bottleneck).
Face ID is still pretty rapid when you're not wearing a mask. Maybe Apple will add Touch ID in the form of the power button (like on the new iPad Air) or under the screen next year, but for now keep masking up and triggering the unlocking number pad to show up.
We threw several games at the iPhone 12: Numberzilla, Toy Story Drop!, Real Racing 3, Shadow (which has us connecting to a powerful gaming PC to test latency), Real Flight Simulator Pro, Butter Royale, Mini Motorways and a few others. The more basic titles didn't really show much improvement compared with an iPhone 11. Compared to an XR, X or 8, though, gaming did feel more prompt and responsive. Toy Story Drop! was able to load in quicker, and if it was a multistep move with pieces flying off the board, it happened with no latency. Real Flight Simulator Pro and Butter Royale handled frame rates a bit better here, and we noticed improved times when rendering the game or match.
Solid battery life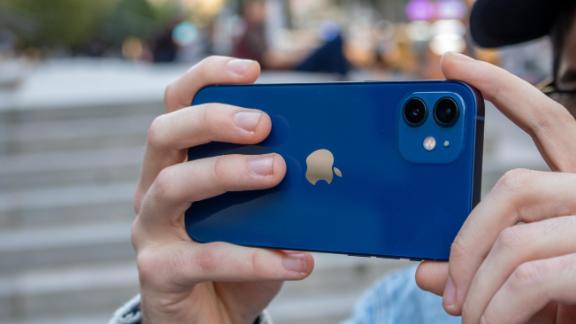 Over the first few days, battery life was a little short as the iPhone 12 was still indexing. Whether or not you do a restore from backup — we recommend setting up your new iPhone clean — there is still some indexing. In our case, Messages in the Cloud, a large music library and a photo library took a bit to fully sync. 5G speed tests did eat up a healthy amount of battery, but the iPhone 12 did not get uncomfortably warm during this, though.
We found that the iPhone 12 completed indexing after about two days and we were able to get through a full day on one charge, averaging about eight to 10 hours of screen-on time. That's slightly short of the nine to 11 hours that we got on the iPhone 11. In fact, with minimal use, the iPhone 11 could last over 24 hours, thanks to the combination of an LCD display and the efficient A13 Bionic chip. Even so, the iPhone 12 is certainly strong enough to get you through a full day.
We also ran the iPhone 12 through the CNN Underscored battery test. In it we play a 4K video on loop with the brightness set to 50% and volume at 30% with the device in airplane mode. We also ensure that Wi-Fi and Bluetooth are turned off and play the video on a loop until the device dies. We monitor the test with two cameras for redundancy. The iPhone 12 lasted for 12 hours and 30 minutes.
The iPhone 12 sports fast charging support as well — with a cord and at least a 20-watt wall plug, you can get 50% battery in about 30 minutes. We were able to test this and met the mark.
The new MagSafe charger is really a joy to use and the only way to get 15-watt speeds when wirelessly charging. Qi-enabled chargers are locked to, at most, 7.5 watts. If you've ever had the frustration of laying a device on a charging pad and waking up to no juice, this will fix that.
It's just an experience that's inherently Apple and will solve a big frustration of many. We're excited about third-party accessories and future MagSafe products from Apple.
Five colors in a new design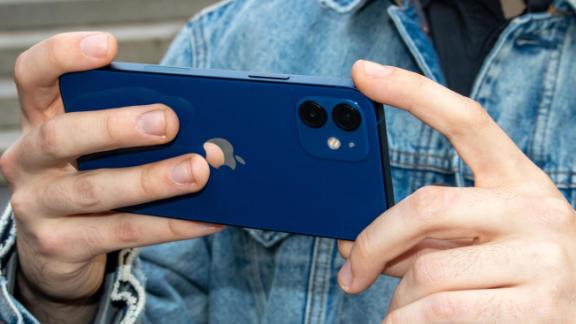 With the iPhone 12, Apple is making better use of space, especially in comparison to the iPhone 11. It's about 15% smaller in terms of volume but keeps the same 6.1-inch display. Apple did manage to make the bezels slimmer here as well. You still get a glass finish on the back that has some gloss and shine to it. The good news is that it's not super slippery and provides some grip, thanks to a coating. It's easier to hold in comparison to Galaxy Note 20 or S20.
A big change lives underneath the glass back, though. There's not just a Qi-enabled wireless charging coil but rather a MagSafe charging system. Essentially, it's a wireless charging coil that supports up to 15 watts (a big improvement from 7.5 watts) and has magnets around it. This helps to ensure the MagSafe wireless charger, a new $39 accessory from Apple, properly aligns and stays stuck to the back of the phone.
Antennas for 4G LTE and 5G are etched into the aluminum siding of the iPhone 12. Most noticeable is a long oval piece on the right-hand side that houses the mmWave antenna for 5G Ultrawide Band on supported networks. It's a darker blue and, while you'll notice it, it doesn't impact the design all that much. The power button is found higher up on the right side. The volume up, volume down, sound silencer and SIM card slot are all found on the left side. On the bottom of the device is a Lightning port that's flanked on either side by speakers. The iPhone 12 features an IP68 water-resistant rating. That means it can stay in up to 6 meters of water for up to 30 minutes.
The iPhone 12 feels quite comfortable in the hand, and we especially like the length of the buttons (volume and power), as it makes it easy to find them — and continues the sizing we first saw on iPhone 11 and 11 Pro.
Bottom line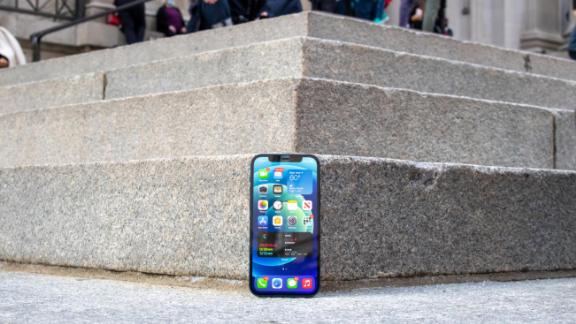 At $799.99, the iPhone 12 hits a sweet spot in the smartphone space. You're getting an expansive 6.1-inch OLED screen, a sleek build in a fun color, dependable camera lenses that offer low-light smarts and a fast A14 Bionic chip. All of these features — including 5G support — should keep this smartphone a viable option for three to four years to come.
But the big question: Should you upgrade?
If you have an iPhone 11 and are happy with it, you're good to stick with it. Unless you want a better display, you're getting a pretty similar experience all around — especially if you're not in an area with 5G connectivity.
If you have an older iPhone, though, it's a no-brainer — upgrade to the iPhone 12 to future-proof yourself with 5G, on top of the clear-cut improvements in terms of faster operating prowess, superior cameras and a crisper display.
Not to mention there are some tremendous deals from AT&T, T-Mobile and Verizon that, with proper trade-in, let you get an iPhone 12 for free. And if you can do that, well, then we wouldn't blame you at all. Even if you have an iPhone 11.
Want a sleeker design, an extra camera lens and a LiDAR sensor? Check out our iPhone 12 Pro review here.
Allbirds just launched its first line of apparel
(CNN) —  
Allbirds, the sneaker brand much-loved for their comfy knit kicks made from wool and recycled materials, is branching out into clothing. Launching today, the new collection of clothing is small but mighty: Four well-designed non-gendered basics — including a T-shirt, sweater, cardigan and puffer — carry on Allbirds' minimalist aesthetic (the company's design philosophy, after all, is the "right amount of nothing") with a lot of eco-friendly thinking.
Along with sustainability efforts comes consumer transparency, and Allbirds is making sure customers know what's gone into each and every product, down to the energy used producing it. The company says it's the first in the world to label each piece with its carbon footprint.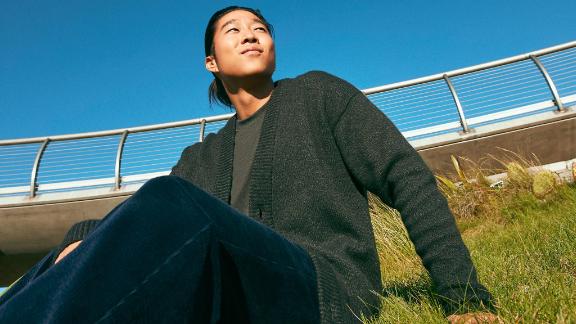 Allbirds' Merino wool cardigan and "jumper" (or, to Americans, sweater) work with the material Allbirds made its name with. Expect a superfine fiber from this responsibly sourced wool, and a cozy fit that's just the right balance of stylish and oversized.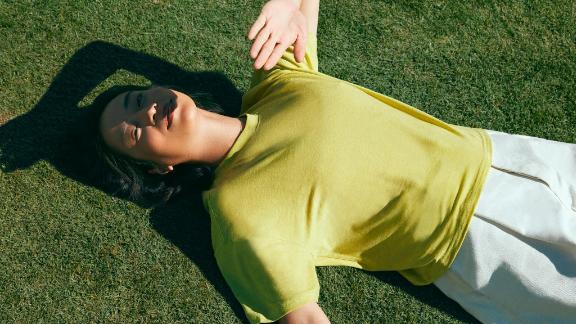 The new TrinoXO Tee — which at first glance might look like a fairly standard T-shirt — is actually made from discarded shells of marine life (yes, you read that right), which is Allbirds' latest and greatest fiber innovation. These shells, according to the company, are the second most abundant polymer on Earth, and they happen to be great for textiles: One of their major superpowers is that these shells have chitosan, which keeps clothing fresh for longer — and that means less washing for you (and more water for the environment).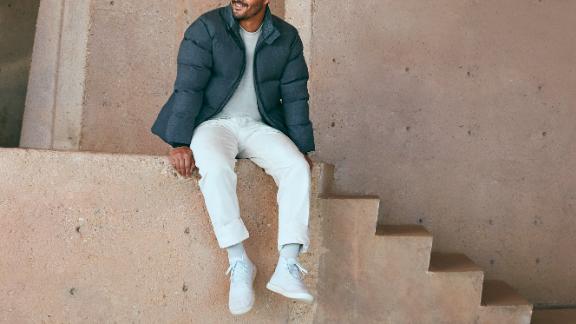 Finally, the company's Trino puffer replaces the conventional oil-derived synthetics and down fill of your usual winter down jacket with a combination of Tencel and recycled polyester. It'll keep you dry, too: While many winter coats use a fluorine-based (read: toxic) water repellent for protection against drizzles and snow, this jacket has a fluorine-free durable water repellent coating that does the job just as well. Add to all that engineering some classic good looks, and you've got a timeless puffer that keeps you warm and dry.
The apparel, which ranges in size from XS to XXL, starts at $48 for the TrinoXO Tee and goes up to $250 for the Wool Puffer, but you can rest assured that your investment will have big returns when it comes to quality and sustainability. Shop the clothes at Allbirds' site now.