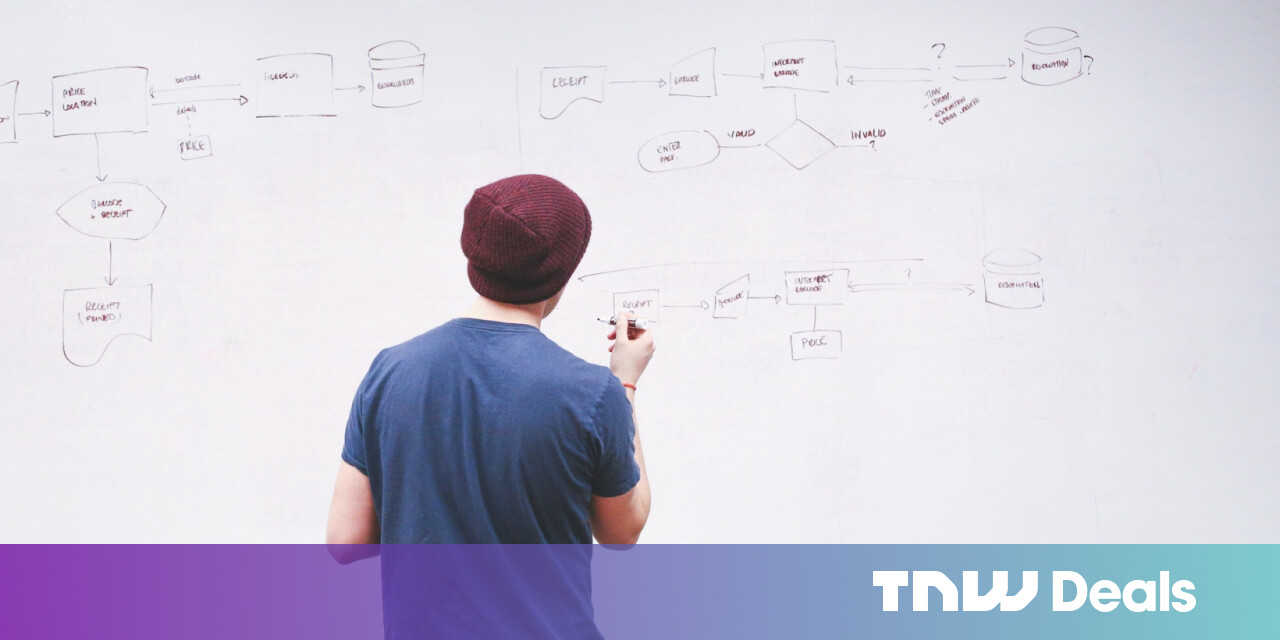 TLDR: The Lean Six Sigma Career Advancement Bundle unlocks all the steps for using Six Sigma methodology to lead important business projects and push your career forward.
Knowing about what Lean Six Sigma is really isn't all that hard. A methodology and managerial approach that centers around eliminating waste and variation in a development process is a fairly simple idea to wrap your head around.
Of course, implementing and perfecting the Lean Six Sigma process for your own project or business endeavour…well, that's a whole different story.
Knowing what how to guide a project from ideation to completion using the process can be a big career jumpstart — and users can learn all the right moves for making that happen with The Lean Six Sigma Career Advancement Bundle ($39.99, over 90 percent off, from TNW Deals).
This in-depth look at the entire Lean Six Sigma journey is broken up into four courses, laying out the guidelines for a successful LSS practitioner to judge their resources, put together the right people, assemble a realistic timetable, then oversee the entire development pipeline to avoid cost or time overruns while making sure all the stakeholder stay happy.
The basics are laid out in the Lean Management course, helping first-time users learn the concepts and principles of the Lean method while streamlining processes and directing toward the best possible value for the business. 
Users then elevate from LSS Green Belt Certification Training up to Black Belt Certification Training, eventually learning to tackle complex projects on the way to an elite Black Belt designation as a true Lean Six Sigma certified professional.
Any Lean Six Sigma student quickly learns that the process keys heavily on understanding and parsing data, so this bundle also includes a focused look at using Minitab, a statistical tool for identifying trends, solving problems and unlocking insight conclusions throughout a Six Sigma project cycle.
Normally a $2,500 course package, all this Lean Six Sigma Career Advancement training is available now at hundreds off that price, now just $39.99 before this deal runs out.
Prices are subject to change.
I've fallen for the electric Hummer and I hate myself for it
If you've switched on the motoring news this morning you'll see it's dominated by something that's more used to dominating tarmac than headlines: the Hummer. Not just any Hummer, though, but the upcoming 1,000 horsepower all-electric brute from GMC.
Needless to say, people are pretty pumped that the Detroit icon is reviving the Hummer name for the 21st century, but what exactly is there to be excited about?
Well the vehicle itself is the center of the show right now, so let's take a look at its specs and what's been announced.
As already mentioned, GM estimates that it'll produce 1,000hp and over 11,000 lb ft of torque, enough to help it go from zero to 60 mph in three seconds — allegedly.
[Read: ]
It's also slated to come with a host of driver aids such as under body cameras for whenever it goes off-road, and a "crab walk" feature, which enables the truck to strafe its way diagonally out of tight spots. This could actually make it a heck of a lot easier to park — even though that's not really what that system was designed for.
For those that refuse to let go of the past, you're in luck, it looks decidedly Hummerish. It's also proportioned like a Hummer, in that it's bloody massive. Looking at it head-on, you're faced with the recognizable slab-like front-end, a lobster it is not. From the side, you'll see the wide and square arches that have been a feature of Hummers since their US military days.
Even though it's as aerodynamic as a barn, GMC still expects its rangiest variant to be able to drive around 350 miles on a single charge. It's also supposed to be able to add 100 miles of range in just 10 minutes when hooked up to a compatible charger.
The biggest battery EVer
How does it do this? Well, it crams in an absolutely huge battery pack. Jason Fenske of Engineering Explained — who got a sneak peak at the Hummer EV — was told that the battery is more than 200 kWh in capacity. That's more than double the size of the average EV battery. Given that its 0-60 time and range is on par with Teslas, which have much smaller packs, this is a big hint at how inefficient this thing really is. This is a problem, but we'll get to that shortly.
The upside is that the Hummer is built on GM's Ultium platform that's going to underpin a smorgasbord of EVs. The huge battery pack fitted here could be a Boone for delivery vans and commercial vehicles that benefit from the increased range.
Thankfully, the inside of the vehicle is a significant departure from old Hummers, which somehow always felt a lot smaller than they should have given their exterior dimensions. 
The interior is like any other large modern SUV. Luxurious, draped in leather, and with space for five people. The car's interior features dashboard screens that, 20 years ago, would have been acceptable sizes for living room TVs.
Under the hood, it's also nothing like Hummers of old and that's obviously why we are here to talk about it, because it's electric. Depending on the spec level you can get either two or three motors. The cheaper two motor versions have less power and less range, it's only the $113,000 top spec Edition 1 that gets three motors to put out 1,000hp.
Because there's no gas-guzzling motor under the hood, it also has a generous frunk, which is a nice addition for a pickup as it gives drivers somewhere secure to store valuables instead of leaving them on a truck bed for anyone to pinch.
What's more, thanks to its motor arrangement, drivers will be provided with heaps of control over how it drives. This means they can force the rear wheels to match speed, simulating the effect of a locking rear differential which is great for towing and off-roading in bad conditions.
There's also rear-wheel steering which means the Hummer EV will actually be able to navigate tight turns better than its combustion-powered predecessors. And of course, it gets GM's Super Cruise ADAS tech to take the sting out of long drives with some partial automation.
It's a Hummer, but it's electric
So, the new Hummer EV in a nutshell: it's electric, it's packed with modern features, it's not quite as ridiculous as it used to be, and its performance figures make some sport scars look slow. Indeed, there's a lot to love about it, and there is a truck loving part of me that is very very excited about it. But I also hate that part of myself.
The new Hummer couldn't be any different from the original civilian Hummer (which is a very good thing) but at the same time, it's still very much a Hummer in spirit and that's very bad.
It's inefficient and needlessly excessive. This truck isn't exactly about saving the planet. On its launch website, there's just one mention of it being zero emission, one! There's also no mention of recycled materials used in its construction.
The focus is on performance, power, and presence, which it has in spades, but those are just a distraction from the reality that it's huge, expensive, and will never actually be used in conditions it was designed for.
Amazing truck, mediocre EV
I expect the Hummer to be a very good truck, perhaps one of the best. But as far as EVs go, it can't be held in high regard, simply because GMC engineers have given it its performance by using a massive battery.
What's more, it uses pouch cell batteries, not cylindrical cells that are becoming increasingly common. Pouch cell EV batteries have been around for ages, they're used in the BMW i3 which is getting on for eight years old. Cars of the future need to be intelligently and efficiently designed, should use resources sparingly, and should strive for minimal impact on the world. But the Hummer…? A Hummer will never be those things, EV or not.
Yes, it's a good thing that it's powered by electricity and cuts emissions. If GMC can convert even a few hundred old-school truck-loving coal-rolling climate change-deniers who are unable to let go of the past to EVs then it's a worthy victory.
The main reason the original civilian Hummers, the H1 and H2, were pulled from production 10 years ago is because they drank gasoline like it was booze the night before new lockdown measures, and pumped out emissions like there was no tomorrow. The electric drivetrain of this new one might fix that, but the Hummer EV is still massive. It will be wildly impractical in towns and cities, and screams of unnecessary excess.
The sad reality is that the people that will buy these won't be buying them for their performance or off-road capability. This car does not demonstrate a collective cultural progression towards a sustainable future, it's an attempt at remedying our oil loving hangover with electrified Alka-Seltzer.
We just don't need cars like this.
Even though the new Hummer EV is everything we don't need right now, I still love it, and I hate myself for that.
---
SHIFT is brought to you by Polestar. It's time to accelerate the shift to sustainable mobility. That is why Polestar combines electric driving with cutting-edge design and thrilling performance. Find out how.
Published October 21, 2020 — 13:53 UTC
The Desklab 4K touchscreen monitor is the work from home laptop accessory you need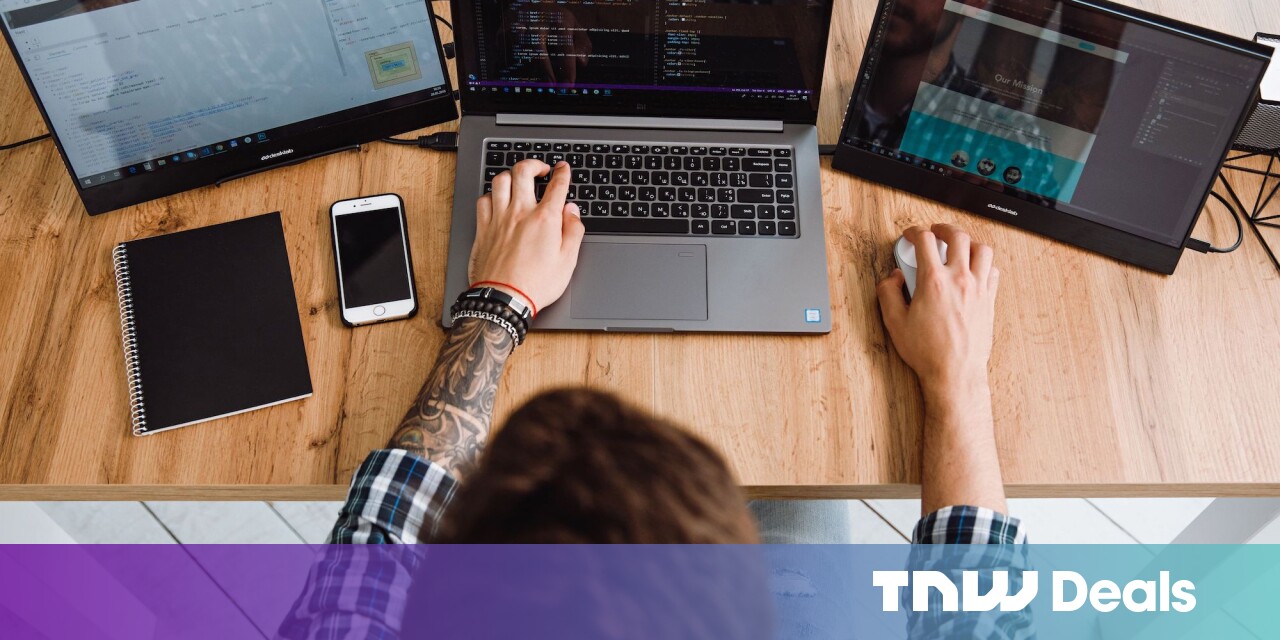 TL;DR: Between a stunning 4K display, multiple connection ports, a power battery, and more, the Desklab Portable Touchscreen Monitor is as versatile as they come.
Computer accessories really have to prove their worth these days. However, there's probably little chance a new device is going to play its way into becoming a part of your already overloaded everyday carry collection.
As it turns out, the Desklab Portable 4K Touchscreen Monitor is kind of like that kid in school who constantly raised their hand to answer every teacher question. Because the Desklab has an answer for just about every laptop and smartphone owner's need in a peripheral device.
Backed by nearly $700,000 in funding on Kickstarter, the Desklab starts by being a stellar 4K travel screen. The unit is a 15-inch screen weighing just 1.3 lbs and at just over 0.2 inches thick. The Desklab is not only thinner than most tablets, but the screen size and resolution are also comparable with anything else in its weight class. 
[embedded content]
Hooked to a laptop, it's a perfect extra screen to optimize your workflow. Attached to a smartphone, it transforms all your videos and other media in your phone into a stunning, scaled-up, crystal clear cinematic experience with true LED backlighting and vivid color. You can even attach it to a gaming platform like an Xbox, Playstation, or Nintendo Switch and have 4K gameplay with stereo sound from the built-in speakers anywhere. The Desklab is plug-and-play with virtually everything.
While its screen performance is mighty, it's the Desklab's added versatility that makes it so instantly valuable. If your laptop is short on available ports, the Desklab sports five of its own, including two USB-C ports, HDMI, Micro USB, and even 3.5mm AUX for all your other devices and connections.
It's even got its own on-board power battery, allowing it to pull extra duty as a portable charger, keeping any of your other devices charged up.
Its wide-ranging functionality is already drawing great reviews, with Nerdy Tech saying in terms of the overall design, "it's clearly one of the best." And Yanko Design said, "Think of everything you wish your laptop had and put it in a laptop accessory, and you get something quite like the Desklab."
Right now, the power of the Desklab Portable 4K Touchscreen Monitor is available on sale for $319. Don't need all that resolution? Save some cash and opt for the Desklab Portable Touchscreen Monitor 1080P, on sale for $249.
AOC's Among Us stream topped 435,000 concurrent viewers
Last night, Rep. Alexandria Ocasio-Cortez went live on Twitch to stream Among Us with a handful of superstar streamers. The purpose of the stream, which drew a massive crowd, was to get out the vote as we head into the general election.
At its peak, the stream drew a concurrent viewership of 435,000+ people, and that's just on AOC's Twitch. Other streamers that were in the game, such as Pokimane, HasanAbi and DrLupo, also had their own viewerships tuned in to the game.
For context, this puts AOC's stream in the top five of most concurrent viewers on a Twitch stream. The record is still held by Ninja's Fortnite stream with Drake which hit more than 600,000 concurrent viewers.
Among Us has been around for several years, but only enjoyed top-tier popularity over the past few months as streamers flock to the game. Among Us is a relatively simple game, but gives players the chance to truly show off their personality.
Here's how it works:
Between four and ten players join a drop ship. The majority of those players are crewmates who have tasks to complete on the map — these tasks are simple, puzzle-based mini games. The remaining minority of players are impostors, who sabotage and kill crewmates. When a dead body is found and reported, the whole group gets into voice chat to discuss who might be the killer. It's a bit like a murder mystery party combined with a video game.
There is some irony in the fact that politicians (Rep. Ilhan Omar joined AOC) jumped into a game where lying is a primary skill. In fact, AOC mentioned before gameplay ever started that she was very nervous because she's terrible at lying.
It's also worth noting that this isn't the first time that AOC has come to younger voters where they are. The congresswoman played Animal Crossing in May and visited players' islands.