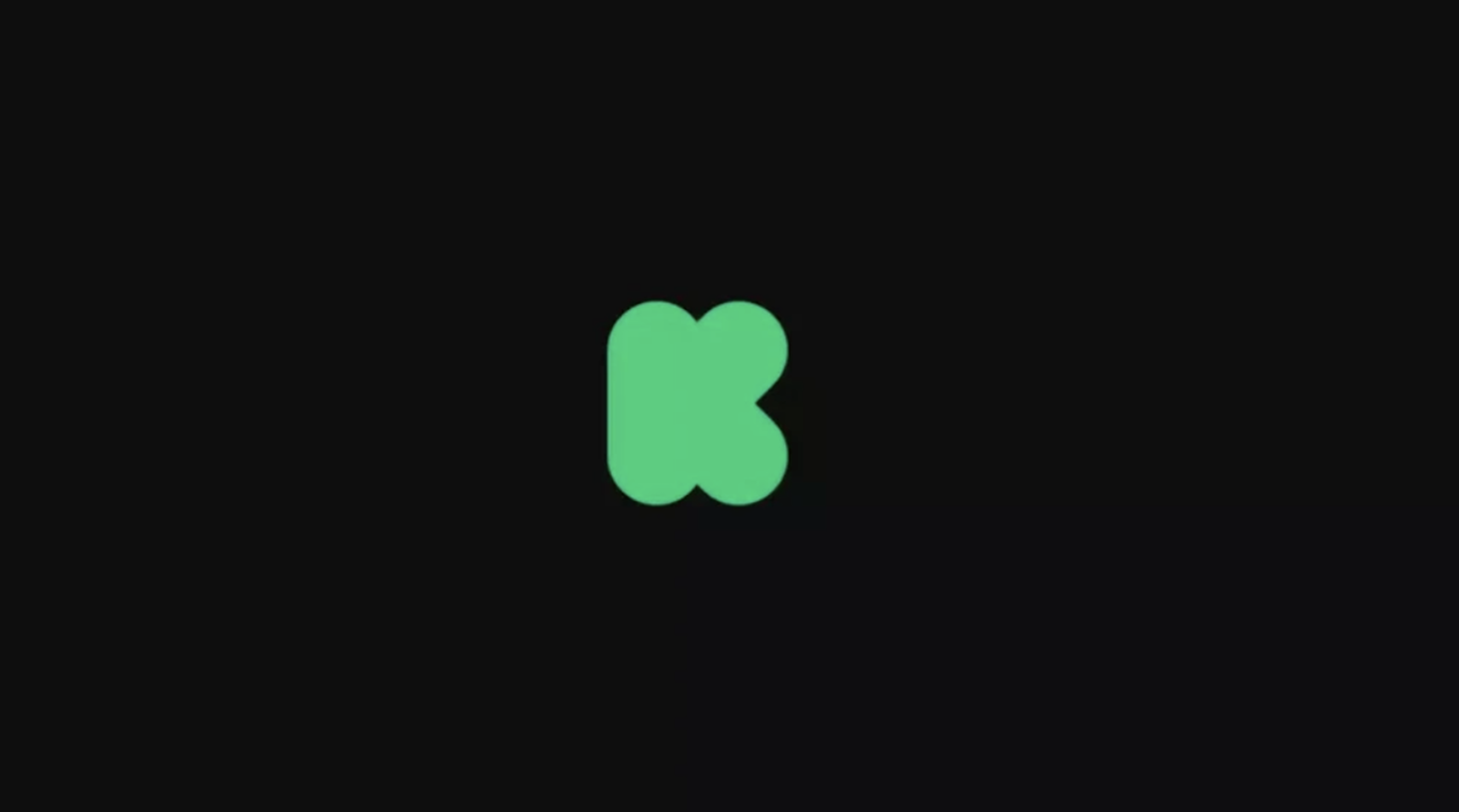 Kickstarter said Tuesday that it reached a settlement with the National Labor Relations Board over two charges filed against the company for firing a Kickstarter employee who played an instrumental role in a union drive at the company.  
The settlement comes nearly eight months after Kickstarter employees made U.S. labor history, becoming the first tech workforce in the country to vote to unionize. 
According to a copy of the settlement agreement obtained by Motherboard, Kickstarter agreed to pay the fired employee Taylor Moore $36,598.63 in backpay and promised to post a notice to employees about the settlement on its intranet and at its Brooklyn offices once when they reopen. 
"I could not have done this alone," Moore told Motherboard. "I was only able to fight and win with the support of Kickstarter United and OPEIU. Alone we are weak, together we're strong."
Kickstarter's decision to settle, which follows the National Labor Relations Board's finding of sufficient evidence last month that Kickstarter retaliated against Moore, could serve as a galvanizing force to other tech workers who are leading an unprecedented wave of organizing in the tech industry, and as a powerful deterrent to tech companies that consider pushing back against employees who organize. 
In September, following the NLRB's determination that Moore's retaliation charges had "sufficient merit," Kate Bernyck, a spokesperson for Kickstarter said the company decided to part ways with Moore for "legitimate reasons" and was "confident that the NLRB will find our decision to part ways with this employee was for legitimate reasons" if the case went before a NLRB judge. 
On Tuesday, Bernyck said Kickstarter stood by that statement, despite its decision to settle and not pursue further legal action. "We can confirm that Kickstarter has come to a resolution on two pending charges at the NLRB brought by the Union on behalf of former employee Taylor Moore. This, along with the recent withdrawal of a charge by the Union on behalf of Clarissa Redwine, brings all outstanding claims to a close with no complaints filed by the NLRB. We stand by our previous statements."
Throughout the union drive, the company held several meetings with employees where management explained why a union would be disruptive to the company and impede business. In September 2019, Kickstarter fired Taylor Moore along with another employee Clarissa Redwine, both who served on the union organizing committee at the crow-funding platform. 
Less than a week prior to the union election in February, Motherboard revealed that Kickstarter hired Duane Morris, a Philadelphia-law firm that specializes in "maintaining a union free workplace" to advise on union matters. On February 18, Kickstarter employees voted 46-to-37 in favor of unionizing. 
Under the 1935 National Labor Relations Act (NLRA), it is against the law for employers to discriminate or retaliate against workers for union organizing activity. 
Seth Goldstein, a senior business representative at OPEIU Local 153 and Moore's attorney said, "[this settlement] show organizers and workers activists and employees at tech companies that unions are willing to fight for their rights and that we will stand by them."
"Tech organizing is a very important matter for the future, not just for organized labor," he continued. "It is essential in making sure tech companies will be worker-friendly and will do the right thing for our society." 
In Pictures: Khabib Nurmagomedov, the undefeated MMA champion
MMA world lightweight champion Khabib Nurmagomedov announced his shock retirement from the sport on Saturday after revealing he promised his mother his clash with Justin Gaethje would be his last fight.
The Russian, who won by a second-round technical knockout, was fighting for the first time since the death of his father Abdulmanap, who was also his coach, in July.
"I'm the UFC undisputed, undefeated champion with a 13-0 record (in UFC), and 29-0 in all of my pro MMA career," he said after his win in Abu Dhabi.
"Today I want to say this is my last fight. No way am I coming here without my father.
"When UFC comes to me about Justin I spoke with my mother for three days. She didn't want me to fight without father and I said this is my last fight – and I have given her my word.
"Thank you, coach, thank you, guys. Today is my last fight in the UFC."
Abdulmanap Nurmagomedov, 57, passed away after COVID-19 related complications in the summer.
Seychelles opposition candidate wins presidential election
Ramkalawan, running for the presidency for the sixth time, won 54.9 percent of valid votes cast, poll body says.
Seychelles opposition candidate Wavel Ramkalawan has won the archipelago's presidential election with 54.9 percent of valid votes cast, upsetting incumbent President Danny Faure.
"I declare… Ramkalawan as the elected candidate," the electoral commission chairman Danny Lucas said on Sunday.
Voters on the main islands of Seychelles cast their ballot on Saturday in presidential and parliamentary elections spanning three days.
More than 74,000 registered to take part in the polls.
The opposition, narrowly defeated in a presidential election in 2015 and buoyed by a landmark victory in a parliamentary poll a year later, won its first presidential poll in the 40 years since Seychelles gained independence from Britain.
Ramkalawan, an Anglican priest and leader of the Seychelles Democratic Alliance, was running for the presidency for the sixth time. He lost the 2015 poll by 193 votes to James Michel in an unprecedented second round of voting.
The campaign took place mainly over social media, with rallies banned due to the coronavirus.
Seychelles has recorded only 149 cases, mostly imported, but the pandemic has been a burning campaign issue as restrictions on global travel bottom out the tourism industry – a major earner for Seychelles and employer for many of its 98,000 people.
Visitor numbers have collapsed since March in the archipelago nation of 115 islands, normally a popular destination for honeymooners and paradise-seekers drawn by its fine sandy beaches and turquoise waters.
Thousands of seals found dead at breeding colony in Namibia
Cause of mass die-off unknown but scientists suspect pollutants, bacterial infection, or malnutrition.
An estimated 7,000 Cape fur seals have been discovered dead at a breeding colony in central Namibia.
Conservationist Naude Dreyer of the charity Ocean Conservation Namibia (OCN) began noticing dead seals on the sandy beaches of Pelican Point colony – a tourist destination known for its colony of seals and schools of dolphins – near Walvis Bay city in September.
In the first two weeks of October, he found large numbers of seal foetuses at the colony.
Tess Gridley from the Namibian Dolphin Project estimated that between 5,000 and 7,000 female seals had miscarried young with more still being found.
Last week, there was a spike in the number of dead adult females, Dreyer said.
"What we have been observing is less freshly dead seal pups and a lot of dead female adults," he said.
Fur seals normally give birth between mid-November and mid-December.
The cause of the mass die-off is yet to be established but scientists suspect anything from pollutants or bacterial infection to malnutrition.
Some of the dead females found were "thin-looking, emaciated, with very little fat reserves", said Gridley.
In 1994, some 10,000 seals died and 15,000 foetuses were aborted in a mass die-off that was linked to starvation suspected to have resulted from a shortage of fish as well as from a bacterial infection at another breeding colony, the Cape Cross, some 116km (72 miles) north of the central tourist town Swakopmund.
Annely Haiphene, executive director in the Ministry of Fisheries and Marine Resources,  told AFP news agency she suspected the seals died from "lack of food" but will wait for the outcome of the tests.