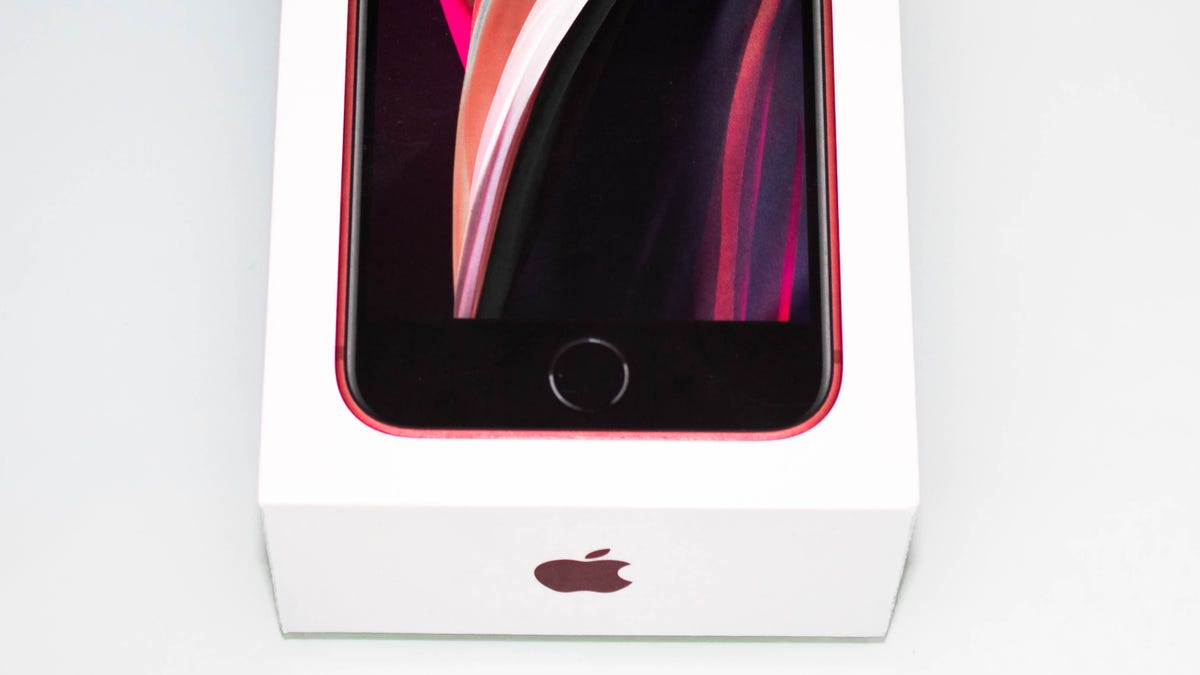 Should you buy a new iPhone 12 directly from Apple, directly from your carrier, or sign up for Apple's iPhone upgrade program? It depends. There are advantages and disadvantages to the iPhone upgrade program, and it's worth knowing what they are before you make your next iPhone purchase.
While we are generally fans of buying a device that you fully own so you can then sell it at your leisure whenever you want to get something new (or just something else), that's not to say that the iPhone upgrade program is bad. As you might expect, if you're heavily invested into Apple's ecosystem, it's actually a decent option that could save you some cash and stress.
Crunching the numbers on Apple's iPhone Upgrade Program
Consider the iPhone 12 and iPhone 12 Pro. If you sign up for Apple's iPhone Upgrade Program, this is how much you'll be paying for the various versions of each smartphone (approximately):
iPhone 12 Mini (64GB): $35/month (with a minimum payment of approximately $420 until you can upgrade)
iPhone 12 Mini (128GB): $37/month ($444 until you can upgrade)
iPhone 12 Mini (256GB): $42/month ($504 until you can upgrade)
iPhone 12 (64GB): $40/month ($480 until you can upgrade)
iPhone 12 (128GB): $42/month ($504 until you can upgrade)
iPhone 12 (256GB): $46/month ($552 until you can upgrade)
iPhone 12 Pro (128GB): $50/month ($600 until you can upgrade)
iPhone 12 Pro (256GB): $54/month ($648 until you can upgrade)
iPhone 12 Pro (512GB): $62/month ($744 until you can upgrade)
iPhone 12 Pro Max (128GB): $54/month ($648 until you can upgrade)
iPhone 12 Pro Max (256GB): $58/month ($696 until you can upgrade)
iPhone 12 Pro Max (512GB): $67/month ($804 until you can upgrade)
As part of this price, you're also paying for AppleCare+—a $149 benefit for the iPhone 12 Mini and iPhone 12, and a $199 benefit for the iPhone 12 Pro and iPhone 12 Pro Max. Once you've paid the full price of the phone—typically a 24-month arrangement—you'll own it for good. You won't pay any more monthly fees and you'll be able to do whatever you want with your device, including sell it to someone else on your favorite service.
So, is the iPhone Upgrade Program a good deal? Let's do the math.
How much it costs if you ignore the Apple Upgrade Program
Suppose you purchased a brand-new iPhone 11, iPhone 11 Pro or iPhone 11 Pro Max when it dropped in September of 2019. If you just bought a base model outright, it would have cost you:
iPhone 11: $699
iPhone 11 Pro: $999
iPhone 11 Pro Max: $1,099
To keep things simple, let's pretend you now want to trade your iPhone back to Apple to knock some cash off a new iPhone 12. Here's the maximum value you'll get for your trade-in (as of when we published this article):
iPhone 11: $350
iPhone 11 Pro: $450
iPhone 11 Pro Max: $500
Here's what your total spending would look like between September 2019 and today:
G/O Media may get a commission
iPhone 11 to iPhone 12: $699 – $350 + $999= $1,348
iPhone 11 to iPhone 12 Pro: $699 – $350 + $1,099 = $1,448
iPhone 11 Pro to iPhone 12: $999 – $450 + $999 = $1,548
iPhone 11 Pro to iPhone 12 Pro: $999 – $450 + $1,099 = $1,648
iPhone 11 Pro Max to iPhone 12: $1,099 – $500 + $999 = $1,598
iPhone 11 Pro Max to iPhone 12 Pro: $1,099 -$500 + $1,099 = $1,698
Upgrading ain't cheap, that's for sure.
---
How much it really costs to use the Apple Upgrade Program
Now, suppose you instead signed up for Apple's iPhone Upgrade Program back in September of 2019. And let's say you want your new iPhone 12 as soon as you can get your hands on it—after 12 payments. You would have paid approximately this much in monthly fees for the base version of your original iPhone:
iPhone 11: $420 (12 months times $35)
iPhone 11 Pro: $600 (12 months times $50)
iPhone 11 Pro Max: $648 (12 months $54)
And once you upgraded, you'd switch to paying approximately this much each month:
iPhone 12: $40/mo ($948 total after 24 months)
iPhone 12 Pro: $50/mo ($1,198 total after 24 months)
Assuming you pay off your iPhone 12 or iPhone 12 Pro, here's how much you would have spent, in total, with Apple's upgrade service:
iPhone 11 to iPhone 12: $420 + $948= $1,368
iPhone 11 to iPhone 12 Pro: $420 – $1,198 = $1,618
iPhone 11 Pro to iPhone 12: $600 + $948 = $1,548
iPhone 11 Pro to iPhone 12 Pro: $600 + $1,198 = $1,798
iPhone 11 Pro Max to iPhone 12: $648 + 948 = $1,596
iPhone 11 Pro Max to iPhone 12 Pro: $648 + 1,198 = $1,846
The iPhone Upgrade Program is better than an Apple trade-in, but…
If you're an Apple loyalist and you plan to upgrade every single year from now until the end of time, the iPhone Upgrade Program is the best way to get new iPhones with decent pricing and minimal hassle. It basically guarantees half your older iPhone's value, even though you'd save the most money buying and selling that iPhone yourself. (More on that in a bit.)
With the iPhone Upgrade Program, you won't have to worry about reselling your iPhone whenever you want to upgrade to something new; you'll get AppleCare+ to fix any issues you experience; and Apple will generally accept your older phone when you are ready to upgrade as long as it's in working condition. This is great if you bought an iPhone with minimal storage, as Apple doesn't up the trade-in values for those who splurged for more space. The iPhone 11's 64GB, 128GB, and 256GB models are all equal in the eyes of Apple's trade-in team.
Additionally, your eBay or Swappa buyer might not want to pay top dollar if your device is all dinged up. Apple doesn't care as much about cosmetics. If you're sick of playing the "will someone buy it" game or worrying about getting ripped off, tossing your iPhone back to Apple for something shiny and new couldn't be much easier.
If all you care about is saving cash…
The absolute worst thing you could do is buy your iPhone outright and trade it in to Apple for a new iPhone. Apple will be more than happy to pay you as little as it can for your not-that-old iPhone. And if you want to sell your latest version before Apple has announced its latest device, you're out of luck; Apple's not going to buy your iPhone 11 before it announces an iPhone 12.
If you're most concerned about cash, then buying your iPhone and reselling it is still the best way to save money—assuming you can get a solid price for your device. Take, for example, the basic version of the iPhone 11. If you bought it full price from Apple when it launched in September of 2019 ($699) and bought AppleCare+ for it ($150), you'd be out $850 (not including tax).
Right now, you can sell a 64GB iPhone 11 for roughly $603 on Swappa. That seems a bit high to me, but that's the average selling price as of October 2020. Basically, you'd only be out around $200 or so for your year's worth of using your iPhone 11, assuming you kept it in great condition. That's a bit of money saved over the $420 you would have paid Apple for your year-long iPhone 11 "loan" under the Upgrade Program and you wouldn't be on the hook for any more Apple devices. Heck, you could go buy an Android if you want.
Going back to our scenarios above—buying an iPhone 11, then upgrading to an iPhone 12—let's assume that you'd be able to sell your old iPhones for, say, 75% of their original price:
iPhone 11: Bought for $699, AppleCare+ added for $149, sold for $525
iPhone 11 Pro: Bought for $999, AppleCare+ added for $199, sold for $750
iPhone 11 Max: Bought for $1099, AppleCare+ added for $199, sold for $825
Total out-of-pocket cost if you bought an iPhone 11 and hold onto it: $848
Total out-of-pocket cost if you bought an iPhone 11 and sell it today: $323
If you then went ahead and purchased a full-price iPhone 12 ($829), you will have only spent $1,152 in total, or a savings of around $200 versus Apple's iPhone Upgrade Program. Even if you tack on AppleCare+ for $149, you're still saving a little cash ($1,301 versus $1,368). And if you never buy AppleCare+ for any of your iPhones, then buying and selling your iPhone yourself is the best financial move you can make. Just make sure you don't drop your shiny new smartphone…ever.
This guide was updated on October 16, 2020 to account for the iPhone 12, new pricing models, and a new analysis. Everything is basically new from when we originally published this story in September 2018. 
Microsoft gets a pandemic boost thanks to Surface, Xbox, and cloud services
Microsoft posted the first quarter of its 2021 financial results today, reporting revenue of $37.2 billion and a net income of $13.9 billion. Revenue is up 12 percent, and net income has increased by 30 percent. While the ongoing pandemic continues to force many to work remotely during an economic downturn, Microsoft is benefiting from the shift in the way people are now working, playing games more, and connecting to others through videoconferencing.
Cloud services are the biggest boost to Microsoft's revenues from the pandemic shift in behavior. Both Office commercial and consumer are up, with Office 365 Commercial revenue growth up by 21 percent. Server products and cloud services revenue has also increased 22 percent as more businesses rely on cloud services for remote working. Azure revenue itself grew 48 percent.
The biggest news here from a consumer point of view is that Microsoft 365 Consumer subscribers have also increased to 45.3 million. That's a jump of 27 percent year-over-year, and likely thanks to Microsoft's renewed focus on consumers with Microsoft 365 and Microsoft Teams earlier this year.
Cloud and Office aren't the only products driving Microsoft's growth, though. Surface revenue has jumped by 37 percent this quarter to $1.5 billion. That's a big increase for a quarter that hasn't seen any new Surface devices introduced. Microsoft only just introduced a new Surface Laptop Go device and updated Surface Pro X earlier this month, but those will count to next quarter's revenue.
Over on the gaming side, Xbox content and services revenue has also increased significantly by 30 percent compared to the same quarter last year. A number of consumers have turned to gaming and services like xCloud or Game Pass during the pandemic, and it's clear there's an increased demand for Microsoft's gaming services. Microsoft notes that Xbox Game Pass subscriptions and strength in third-party and first-party titles helped with revenue.
Microsoft is now gearing up to launch its next-gen Xbox Series X and Series S consoles on November 10th. The consoles complement Microsoft's xCloud game streaming service that launched last month, and the company's ongoing efforts with Xbox Game Pass. Microsoft revealed it has 15 million Xbox Game Pass subscribers last month, but the company hasn't provided any fresh numbers today.
Microsoft appears to be bullish about demand for the Xbox Series X and S consoles. "We expect very strong demand following the launch of our next-generation Xbox Series X and S consoles," said Microsoft CFO Amy Hood during a call with investors. This demand should drive "supply constrained hardware revenue growth of approximately 40 percent" next quarter.
Microsoft reported a jump in Windows usage earlier this year after lockdowns throughout many parts of the world led to remote working for many. This jump in usage hasn't resulted in increased Windows OEM revenue during this quarter, though. Windows OEM revenue has dropped 5 percent, and Microsoft blames lower commercial demand for the dip.
While commercial demand for PCs might be softening, Windows OEM non-pro revenue has grown by 31 percent, thanks to consumer PC demand. It's likely that students and families are driving this growth during the pandemic, turning to PCs to help support remote learning. During an earnings call with investors, Microsoft CEO Satya Nadella said "PCs have become mission critical," and that Microsoft is seeing double digit growth in monthly active devices for Windows 10.
Elsewhere, LinkedIn revenue has also grown by 16 percent year-over-year with 722 million users. Search revenue has decreased by 10 percent, though. Microsoft splits its various businesses into three buckets: productivity and business processes, intelligent cloud, and more personal computing. The more personal computing bucket includes Surface, Xbox, and Windows, and Microsoft says gaming and Surface drove its revenue growth of 6 percent for this quarter.
Azure drove the intelligent cloud revenue growth, and Office 365 and LinkedIn helped the productivity and business processes bucket. It's clear that these main revenue drivers — Azure, gaming, Surface, and Office — have been influenced by the pandemic.
Microsoft CEO Satya Nadella said at the beginning of this pandemic that the company had witnessed "two years' worth of digital transformation in two months." That transformation appears to be continuing for many businesses, students, and consumers.
Update, October 27th 6:10PM ET: Article updated with comments from Microsoft's investor call.
You can now buy Vizio's rotating Atmos soundbar
Vizio's Elevate soundbar has finally hit shelves. You can buy it today for $999.99. The 48-inch soundbar supports Dolby Atmos and DTS:X. The soundbar houses 18 speakers and comes with a wireless eight-inch subwoofer. The cool thing is that some of the speakers rotate — they face upward while you're playing Dolby Atmos content and point forward for standard audio.
I spoke to Vizio CEO William Wang about the Elevate earlier this year. He said the soundbar is intended to hook non-enthusiast customers on Dolby Atmos by showing them, visually, the difference between the two tiers of audio. He also noted that while the Elevate is asking a steep price, he expects the rotating speakers to appear in lower-cost devices down the road. The Elevate is being positioned as a good companion purchase for Vizio's first 4K OLED TV, which is also now available.
Currently, you can order the Elevate at Best Buy and Walmart. Vizio says it's coming to Amazon and Sam's Club, too, but those don't appear to have active links yet.
Don't Eat Deli Meat if You're Pregnant or Old, CDC Says
There's an outbreak of listeriosis linked to deli meat, the CDC says. The exact source has not been tracked down, but they say if you are pregnant, over 65, or have a weakened immune system, to not eat deli meat or take extra precautions.
Listeria bacteria can live at refrigerator temperatures, but are killed by heat. That's why they turn up in deli meats (including Italian style processed meats like salami) and soft cheeses made with unpasteurized milk. If you've ever been told not to eat brie while you were pregnant, this is why—although most soft cheeses in U.S. supermarkets aren't made with raw milk. In the past few years, Listeria outbreaks have also been linked to lettuce and other produce.
If you don't fall into those risk groups, listeriosis is not a serious illness. But if you are pregnant when you get it, it could cause miscarriage, stillbirth, or death of your newborn. It can also be serious for people who are elderly or have a weakened immune system.
The CDC says it knows of 10 recent cases in which people were hospitalized, and one died. Here's what they say about the source:
Ill people have reported eating Italian-style meats, such as salami, mortadella, and prosciutto.
People have reported purchasing both prepackaged deli meats and meats sliced at deli counters. The investigation is ongoing to determine if there is a specific type of deli meat or common supplier linked to illness.
G/O Media may get a commission
If you are in one of the higher risk categories (pregnant, older, or with a weakened immune system) the CDC recommends either avoiding deli meats or making sure they are heated just before serving until they are steaming hot. (That's an internal temperature of 165 Fahrenheit, if you're able to get a thermometer probe into your salami.)
You should also wash your hands after handling deli meats, clean any surfaces that deli meats or their juices have been in contact with (such as your refrigerator shelves) and make sure you're not keeping deli meats in the fridge too long. Meat you buy from a deli counter is usually good in the fridge for five days; factory sealed packages are good for two weeks.