Hurricane Delta is the latest storm to threaten the US during a hurricane season that's smashed records and mangled Gulf Coast communities time and again. The Atlantic hurricane season has lived up to early forecasts of an unusually busy year, and there's still enough of 2020 left to set new records.
Since modern record-keeping, there have never been more than nine named storms to make landfall in the continental US. That's forecast to change when Delta hits later today. If it does, it will be the first time since 2005 that five hurricanes have battered the mainland US within a single season.
This is the 25th named storm in a season that's been so prodigious that the World Meteorological Association ran out of storm names three weeks ago. (In a typical season, only about a dozen tropical depressions gain enough strength to be given a storm name.) Meteorologists resorted to using the Greek alphabet for just the second time in history. The first time this happened was in 2005, and this year's season is burning through names faster. (In 2005, Hurricane Delta didn't form until late November.)
Back in August, the National Oceanic and Atmospheric Administration's Climate Prediction Center predicted that up to 25 named storms would form this year. Hurricane season ends on November 30th, leaving plenty of time for more.
Delta became the strongest Atlantic hurricane with a Greek name on October 6th after it rapidly intensified into a Category 4 storm with 130 mph winds, according to Phil Klotzbach, a research scientist in the Department of Atmospheric Science at Colorado State University. Delta grew from a tropical depression to a Category 4 hurricane faster than any other storm in the Atlantic in modern records, according to meteorologists Sam Lillo and Tomer Burg. Storms that quickly intensify are becoming more frequent as the climate heats up.
Delta weakened before striking Mexico just south of Cancun earlier this week, pummeling tourist spots and cutting power to about a third of households and businesses — 266,000 customers — on the Yucatan peninsula.
Now, Delta is expected to bring a "life-threatening" storm surge to parts of the Gulf Coast, including areas recently battered by Hurricane Laura. Homes and buildings are still boarded up and covered with tarps in Louisiana after Laura tore through in late August. Laura was another hurricane that intensified with surprising speed. Now, Delta threatens to pick up piles of debris left in Laura's aftermath and turn them into blunt weapons with its hurricane-force winds.
Back in Lake Charles this morning ahead of Hurricane Delta. Area has barely recovered from Hurricane Laura: Debris still everywhere, roofs patched with tarps, folks doing whatever they can to shore places up before the next storm hits tonight. pic.twitter.com/16gDpYzYqt

— Bryn Stole (@brynstole) October 9, 2020
Laura's 150-mph winds wrecked the radar station in Lake Charles, Louisiana, leaving the area without a way to gather data on conditions in the lower atmosphere. A mobile Doppler radar unit was brought in yesterday by the National Weather Service and the University of Oklahoma, The Washington Post reported. Without it, officials would have been left without a tool to monitor potential tornadoes and flash flooding.
As the Gulf Coast braces for more damage, much of the nation is reeling from a year with more billion-dollar disasters than nearly any other. 2020 has already tied the record with 2011 and 2017 for the total number of weather and climate disasters causing at least $1 billion in losses. Sixteen billion-dollar catastrophes — not including the ongoing COVID-19 pandemic — have taken place this year. That includes hurricanes Laura and Sally and unprecedented wildfires across the West Coast.
With hurricane season and fire season still raging, 2020 could still set a new record with a 17th disaster. Hurricane Delta, currently a dangerous Category 2 storm as it makes its way across the Gulf of Mexico, could deal that blow.
It's rare for hurricanes to make landfall in the US past October, according to Klotzbach. "But certainly given what's happened so far this year, we're not ruling out anything yet," he tells The Verge. "It remains to be seen what the final post mortem on the season will be."
SpaceX launches Starlink app and provides pricing and service info to early beta testers
SpaceX has debuted an official app for its Starlink satellite broadband internet service, for both iOS and Android devices. The Starlink app allows users to manage their connection – but to take part you'll have to be part of the official beta program, and the initial public rollout of that is only just about to begin, according to emails SpaceX sent to potential beta testers this week.
The Starlink app provides guidance on how to install the Starlink receiver dish, as well as connection status (including signal quality), a device overview for seeing what's connected to your network, and a speed test tool. It's similar to other mobile apps for managing home wifi connections and routers. Meanwhile, the emails to potential testers that CNBC obtained detail what users can expect in terms of pricing, speeds and latency.
The initial Starlink public beta test is called the "Better than Nothing Beta Program," SpaceX confirms in their app description, and will be rolled out across the U.S. and Canada before the end of the year – which matches up with earlier stated timelines. As per the name, SpaceX is hoping to set expectations for early customers, with speeds users can expect ranging from between 50Mb/s to 150Mb/s, and latency of 20ms to 40ms according to the customer emails, with some periods including no connectivity at all. Even with expectations set low, if those values prove accurate, it should be a big improvement for users in some hard-to-reach areas where service is currently costly, unreliable and operating at roughly dial-up equivalent speeds.
In terms of pricing, SpaceX says in the emails that the cost for participants in this beta program will be $99 per moth, plus a one-time cost of $499 initially to pay for the hardware, which includes the mounting kit and receiver dish, as well as a router with wifi networking capabilities.
The goal eventually is offer reliably, low-latency broadband that provides consistent connection by handing off connectivity between a large constellation of small satellites circling the globe in low Earth orbit. Already, SpaceX has nearly 1,000 of those launched, but it hopes to launch many thousands more before it reaches global coverage and offers general availability of its services.
SpaceX has already announced some initial commercial partnerships and pilot programs for Starlink, too, including a team-up with Microsoft to connect that company's mobile Azure data centers, and a project with an East Texas school board to connect the local community.
Hands-on: Sony's DualSense PS5 controller could be a game changer
After spending a few hours with the PlayStation 5 and its completely redesigned DualSense controller, I can say with confidence that the new haptics and audio features certainly work — and could become integral to the gaming experience. But only if — and it's a big if — developers truly embrace the tech.
The DualSense controller replaces the extremely familiar and beloved design of the DualShock, which has remained largely the same shape since the first one shipped for the original PlayStation 25 years ago.
While the general layout is the same, the feel of the new controller is significantly different and the appearance is aligned with the PS5's distinctive but questionable hyper-futuristic look. I'm not entirely sold on the new shape but I've also had a long time to get used to the old one, so I'm withholding judgment while I work on the full review.
Shipping with every PS5 is Astro's Playroom, which like Nintendoland and Wii Sports is intended to provide a reference experience for all the controller's new features. It may not be quite as original or persistently enjoyable as Nintendo's pack-ins (which still number among the best games for their platforms), but it's a fun little playroom that does a good job showing off the DualSense.
The first and perhaps most immediately compelling feature is the haptic feedback on the trigger buttons, L2 and R2. It's one of those things that when you feel it working, you immediately start thinking about how it could be used.
What it does is allow not just precision vibration but actual resistance to be added to the triggers, something that sounds vague in theory but is very easy to grasp, so to speak, in practice.
For instance, in the setup process for Astro's Playroom the feature is introduced by simply asking you to pull the triggers and feel it. You'll certainly have pulled them before that, so you know that they're nearly frictionless normally. But suddenly they're pushing back against your finger — then a click, and the resistance is gone.
"What is this sorcery?" I recall saying out loud at the time, or something like it but more profane. It really is that immediately compelling.
Later, in the first stage I tried of the game, your little robot jumps into a sort of spring suit (a metal spring, not a linen two-piece) and you have to pull the trigger to make it jump. The haptics in this case truly give a feel of compressing something (though, having played with springs before, I know they don't feel like this), and importantly give you a non-visual, intuitive indicator of how far you've depressed the trigger. My brain was quicker to register how far I'd pulled it with the combination of sound, haptics and graphics than graphics alone. And because the feeling is localized to the trigger you're using, there's no confusion with the greater vibrations of the all-purpose rumble system.
The Switch's Joy-Cons have a sort of precision haptics in them, and while the demo of that feature was interesting — feeling little objects rattle around "inside" the controller — it's actually quite hard to think of ways it could be used in gameplay. And indeed few games have done so, though to be fair rumble in general is probably better because of it.
In the DualSense's case, I was immediately thinking, "this would be great for…" and wishing I'd had it in this or that game in the past. It opens up possibilities I've never liked the idea of, like "pull the trigger halfway to do one thing, all the way to do another. It's also potentially a great accessibility feature.
Having a speaker and microphone in the controller is nothing new, though they appear to have been upgraded for the DualSense. Few games have been able to use these features properly, and Astro's Playroom resorts to the old "blow on the controller to make a propeller go" thing. I can't imagine anyone wanting to do that in any real game — but why can't I yell "Go, cyberdog! Attack the monster on the right" to direct my (sadly fictitious) companion, or something like that?
Unfortunately that gets to the heart of what makes even the excellent haptic feature a potentially lost cause. Developers need to design for them in a big way, and that's difficult when you can't guarantee that people will want or be able to use them. Not only that, but if you want to release on Xbox and PC too, you have to remove them. So they become optional features… and since they're optional, they can't be integrated into the game as deeply to begin with, making them less compelling overall. It's happened over and over with various innovations gaming companies have come up with over the years, and it may happen with this generation's gimmicks as well.
Sony's best bet is to make integration painless and highly incentivized, though it's hard to imagine how multi-platform developers like Ubisoft can do much more than the minimum. Serious use will likely be limited to a handful of top-shelf Sony-funded PS5 exclusives that players will marvel at.
It's an interesting new gameplay feature, but hardly one that screams "next-generation." Indeed little about the next consoles from Sony or Microsoft screams that except the specs. That doesn't mean they aren't worth buying — but don't expect anything transformative.
Evil Week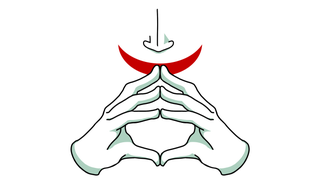 Evil Week
Welcome to Evil Week, our annual dive into all the slightly sketchy hacks we'd usually refrain from recommending. Want to weasel your way into free drinks, play elaborate mind games, or, er, launder some money? We've got all the info you need to be successfully unsavory.
There are two types of people in this world: people who don't remember their college grade point average, and nerds. I mean, I guess there is a third category of former nerds who are bitter about their GPA and have thus banished it from their consciousness (me). But my point is that a lot of people don't know theirs, and that you could probably just lie about it anyway.
Just put a different, better (but believable) number on your resume. No one will check. With the exception of positions within academia, I have never heard of this number being verified during the job interview process. I mean, what are they going to do, order your official transcripts? Have you ever tried to order an official transcript? It—like any other process that requires extracting information from an academic body—is a confusing, annoying process, and it costs money. Almost no employer is going to go through all that trouble to discover the truth about your college grade point average.
There are, of course, some exceptions. As mentioned above, you probably should not lie about your GPA if you are applying to a place of higher learning, as that is one place where they really do care about grades. Same goes for super-competitive fellowships and residencies. I have nothing to substantiate this, but I think law offices might care aif you are untruthful about your GPA, too.
Honestly though, this isn't advice for the doctors and lawyers and wannabe professors—this is for people who got a B.A. or B.S. and just want to work, damn it. And for most normal person jobs, you can totally lie about your GPA, and totally get away with it. If you are worried about being caught, just don't fudge the number too hard. Then, if you do get caught, you can just be like "Oh, my bad. I misremembered," or "Oh, that's a typo"—though memory is easier to blame if, like me, you aren't fresh out of school.
G/O Media may get a commission