Photo by Western61 via Getty Images

How to Stay In is a series about redefining "normal" life in order to take care of ourselves and one another during the COVID-19 pandemic.
Because of the added stress of the restrictions and lifestyle changes brought on by COVID-19, this election season feels even more hellish than usual, especially depending on where and with whom a person has to live. Some of the people we care about are trapped by circumstance in homes where Fox News blares all day, QAnon is a regular subject of dinner conversation, and/or they can't discuss even anodyne topics like getting a new phone without setting off a 20-minute shriek-a-thon about the wages of sin/the imperilment of "the suburbs"/socialism/the list goes on. 
I would really like for all of our friends, siblings, and partners enduring politically exhausting home lives to live and be as well as possible through this weird, difficult, extended episode of The Circle: Pandemic Edition, made all the weirder and more difficult by a highly consequential presidential election. What can you, a layperson who cannot rent them an all-expenses-paid apartment or provide them professional counseling, do to help a friend enduring their family's shitty politics  otherwise? Here are some ideas.
(To be clear, before we start: We're talking about upsetting or even oppressive home situations. If you fear for your loved one's life or immediate safety, they need more direct help. The Crisis Text Line will connect them to support resources; The Trevor Project offers phone, text, and online chat to LGBT2Q people; and if a person is under 21, they can call Child Help. Calling the police is generally not the most helpful choice unless they're facing an immediate threat. Use this as a last resort only.)
Make time for regular phone conversations.
Hearing a friend's voice is emotionally a whole different—and much nicer— feeling than seeing their words on a screen. Does it feel awkward to just… call someone? Name the awkwardness ("Let's pretend to be Olds and have a phone call!") and give it a shot anyway. 
You can talk while you do another task—phone calls are great for cleaning, getting ready for the day, and other not-as-fun-without-the-phone tasks. Make a phone-date with the person you're trying to support to do chores and talk on the phone together. If they're afraid of being overheard, there are cars to clean, leaves to rake, rock borders to weed, or dogs to walk, and keeping busy helping out around the house shuts off at least one avenue of parental complaint. (Alternatively: "I'm going for a walk!" is usually acceptable.)
Once you're on the phone, take the temperature of their mood—what kind of call is it going to be? Sometimes it works best to keep the conversation neutral and let your beleaguered friend call the shots. However, if they're miserable and exhausted and biting their tongue constantly, you can give them a little help. Try offering a menu of options, like: "Press one for a cheerful and distracting series of light conversational topics. Press two to access our Shouting Department, where you can yell about those assholes as much as you like to our trained staff, who will get mad with you. Press three to talk about what just happened on Real Housewives of Potomac, because I have a LOT of feelings about it." Whatever they choose, deliver on it. 
Be attentive to and account for prying eyes and ears.
Phone calls might not always be an option, though. Is your friend being watched for signs of seditious behavior? You may need to keep your comms channels under wraps, especially if your pal is reliant on their relatives for housing. Keep the text stream between you fluffy as a bunny with a pancake on her head by sending photos of cute animals, articles about children raising money for inarguably virtuous causes, and the occasional dreamy travel pic of Italy. Meanwhile, you can do your realer-deal communicating in a Google Doc, exchange files of movies and music through a shared, password-protected Dropbox, or use a Slack channel created for the express purpose of shitposting. 
The more President Business your method of getting in touch looks from the outside, the better your chances at keeping your communication private. Name your chats and folders things like "Group Project Econ 201,"
"Student Government Minutes Fall/Winter 2020," or "Clean Streets Campaign" for extra security (just not "Taxes," because everyone knows that's the first place to check for things a person might not want others to see). 
Recommend music, movies, books and TV shows to give your loved one something else to focus on.
One of the hallmarks of this pandemic is the unrelieved sameness: same toast for breakfast, same sweatpants, same Granddad yelling about how immigrants and refugees (whom he calls several different, but all awful, racist epithets) are ruining the country. 
Puncture the sameness bubble by offering new things to look at, read, and listen to, and ask them if they'll do the same for you. Share your top 10 Star Trek, Girlfriends, or Sex and the City episodes; make a playlist of the 15 songs that made up the soundtrack of your childhoods; send each other books—basically, add new things to their world that provide comfort, care, and a sense of escape. 
You can use this to show interest in them-the-person, which might not feel possible for them at home. Explain your choices and vice versa: Of course they want to know which song was playing when you and [redacted] were just about to [redacted] in [redacted]_'s dad's cabin junior year. Whatever you choose, the point is to give your friend concrete, fun things to focus on besides another night of _spaghetti alla MAGA.
Encourage them to talk about the news with you, their friend and a reasonable human being.
Being constantly overridden and shouted down can make anyone feel like shutting up, or even giving up, and we do not want that. You don't even have to agree with everything that your friend believes, but I'm confident you can discuss it with them better than their family is. 
Talk about news, politics, and current events—who won a recent prize for literature or music or sportsing, and how do we feel about it? Which powerful cabinet member of the Often Wrong, But Never Uncertain Brigade has proposed some new brutally misogynist legislation? And so on. What can you two do to quietly support the causes you believe in, as a form of quiet insurrection, even while they're surrounded by bigots? Can you organize online against racist violence or in support of Black trans people? Can you text bank together or caption protest videos to make them more accessible?
Come to these conversations with some pragmatism, and at least a little good news in your back pocket. Everything is so hard right now, so make sure you've got a way to climb back up if you sense that the conversation is more dispiriting than invigorating. 
Build up your stuck-at-home friend.
It's disheartening for a person to hear that their beliefs are foolish, and even worse if they're suffering the brutal chill of knowing that their family thinks they are bad or broken because of, say, their gender or sexual orientation. Marinating in that acid is corrosive to the spirit, so your loved one needs all the restoration you can give. Remind them of times they've been effective (they probably feel constantly thwarted now) and/or reasons that you value them in the world. Make them feel as perceptive, competent, and delightful as they are, including by giving them credit for resisting the temptation to hack their parent's Facebook account and change the password to "R0EvW4DE."
Should you join their rage-filled roasts of their homophobic parents or racist uncles? Yes, of course, and let me encourage you to use and enjoy these modern versions of Yiddish curses as a gift from my people. But also: Realize that your job for the next little while is also to protect and tend to your person by fluffing them back up.
Dedicate a space in your home to your friend.
This is woo-woo, but I'm not afraid of it if it helps someone. Set up a little area in your house for your friend, perhaps on a sunny windowsill or a small shelf, with a photo of them and something nice, like fruit, flowers, or crystals. Ask for design tips: What do they want their space to look and feel like? Every so often, add a good book, an interesting bit of lichen, a shot of tequila, or whatever else they like and send photos to them. 
Tell them that you're keeping a space in the world to represent their joy. Encourage them to visualize entering that space while they're tuning out another diatribe about Those People (aka, probably everyone you'd both like to have over for brunch). Blow bubbles over it, play it good music, and generally just vibe sweetness really hard over your friend's space in your house. Send videos of that, too.
Plan—or fantasize about—their escape.
Research strongly indicates that humans crave choices. When we feel like we have no agency, we're unhappy. It may be that the best thing you can do for a friend who's suffering is help them plan to bail, even if it feels hard. Weirdly, it might help them hang in safely for longer knowing that there is an option to leave if things become unsustainable. 
Offer to help them think through how to scrape up some cash, figure out the route or method by which they might leave, and decide what they'd take with them and how. (Again, if your friend is in actual danger either mentally or physically, go back to the top of this page and find help**.**) 
If they're more fed up than approaching an emotional breaking point, ask them what they're looking forward to when restrictions lift. Thinking about the future can remind them that this moment isn't forever, and that there will come a time when they're not enduring constant headache-inducing opinions and all the unfortunate feelings and interactions that come with them. This doesn't mean denying or minimizing the fact that their present living situation sucks, to be clear. It just means taking a beat to flip on the light at the end of the tunnel.
Your consistent, positive presence is going to matter more than anything else to a friend who is routinely aggravated or invalidated by their relatives with no immediate way to get away. Just being safe, supportive, and a little mischievous will go a long way toward keeping your person OK enough to return to their regularly scheduled wickedness (supporting unions! working for equity and justice! recycling!) as soon as they possibly can.
Follow S. Bear Bergman on Twitter.
Philadelphia police shooting of Black man sparks unrest
Hundreds of people took to the streets to protest against the police shooting of Walter Wallace, a 27-year-old Black man.
Police shot and killed a 27-year-old Black man on a Philadelphia street after yelling at him to drop his knife, sparking violent protests that police said injured 30 officers and led to dozens of arrests.
The shooting occurred before 4pm (20:00 GMT) on Monday as officers responded to a report of a person with a weapon, police spokesperson Tanya Little said.
Officers were called to the Cobbs Creek neighbourhood and encountered the man, later identified as Walter Wallace, who was holding a knife, Little said. Officers ordered Wallace to drop the knife, but he instead "advanced towards" them. Both officers then fired "several times," Little said.
Wallace was hit in the shoulder and chest. One of the officers then put him in a police vehicle and drove him to a hospital, where he was pronounced dead a short time later, Little said.
Hundreds of people took to the streets to protest against the shooting late Monday into early Tuesday, with interactions between protesters and police turning violent at times, the Philadelphia Inquirer reported. Video showed many people yelling at officers and crying.
Police cars and dumpsters were set on fire as police struggled to contain the crowds. More than a dozen officers, many with batons in hand, formed a line as they ran down 52nd Street chasing protesters away from the main thoroughfare. The crowd largely dispersed then.
Thirty officers were injured, most of them from being struck by projectiles such as bricks and rocks, according to preliminary information from police. One officer was hospitalised in a stable condition with a broken leg and other injuries after she was struck by a pickup truck, police said, while the other injured officers were treated and released.
Video of the fatal confrontation recorded by a bystander and posted on social media shows officers pointing their guns at Wallace as he walks in the street and around a car. He walks towards the officers as they back away from him in the street, guns still aimed at him. They yell at him to put his knife down.
Both then fire several shots and Wallace collapses in the street. A woman runs up to him screaming. Several bystanders then approach him.
It is unclear in the video if he had a knife. Witnesses said he was holding one.
No officers or bystanders were injured in the confrontation, Little said. The names of the officers who fired the shots were not immediately disclosed. Both were wearing body cameras and were taken off street duty pending the investigation.
Some people spoke with city Police Commissioner Danielle Outlaw, who arrived at the scene a short time after the shooting occurred.
"I heard and felt the anger of the community," Outlaw said in a statement, adding that the video "raises many questions" and that "those questions will be fully addressed by the investigation".
Wallace's father, Walter Wallace Sr, told the Inquirer that his son was also a father, was on medication and struggled with mental health issues.
"Why didn't they use a taser?" he asked.
The race of the police officers was not immediately confirmed. The shooting occurred in a predominantly Black neighbourhood in west Philadelphia. The Inquirer reported that dozens of protesters gathered at a nearby park and chanted "Black lives matter".
Save on last-minute Halloween costumes, candy & more at Target
(CNN) —  
If Halloween snuck up on you, never fear: Target (as always) is here to save the day. The store is offering last-minute flash sale discounts on Halloween costumes for kids and grownups, as well as decor, books and more — plus there's further deals to be had right now on seasonal snacks and candy, too.
If you're concerned about your items arriving in time for the holiday this weekend, consider opting for same-day in-store pickup or delivery. We've rounded up some of the spookiest deals from the costumes and homewares sale below; read on to see and shop them, below.
Vickerman G12 Berry LED String Lights ($32.99, originally $40.99; target.com)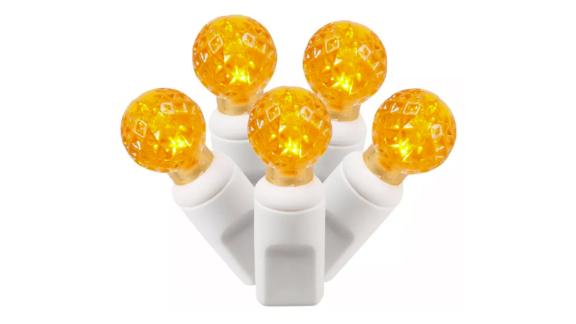 String lights that are seasonal but cute enough to leave up through Thanksgiving? Count us in.
Rubies Pink Bunny Jumper Adult Costume ($35.05, originally $47.24; target.com)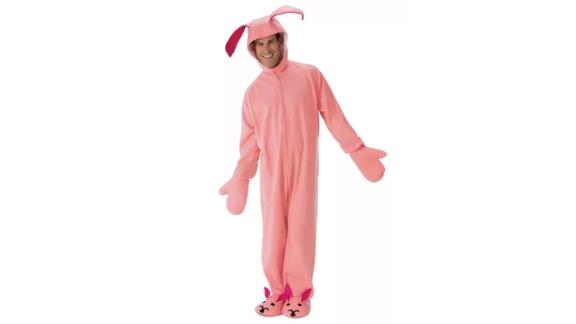 Is this a Halloween costume masquerading as a onesie, or a onesie masquerading as a Halloween costume? Does it matter? Get it for Halloween, save it for solo Netflix binges on cold evenings (the mittens do detach).
Northlight Metal Gray and Black Halloween "Spooky" Bat Banner ($27.40, originally $34.99; target.com)
The perfect finishing touch for your at-home celebration with family or flatmates, this banner's great for hanging across fireplace mantles, bookshelves and windows to set a seasonal mood.
"Room on the Broom" by Julia Donaldson ($4, originally $5, target.com)
This classic children's Halloween pageturner now comes in study board-book form for added durability.
California Costumes Monarch Butterfly Pet Costume ($15.99, originally $19.99; target.com)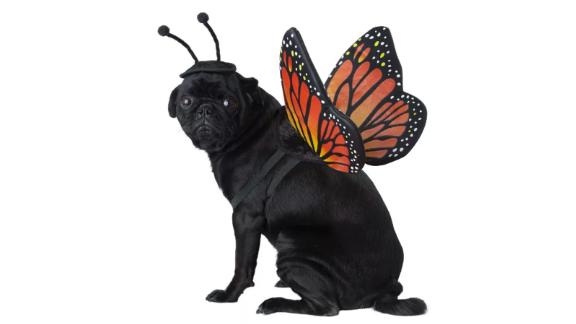 Transform your pup into a beautiful furry butterfly for Halloween with this frankly delightful costume.
C&F Home 18" x 18" Give Thanks Pillow ($26.24, originally $38.49; target.com)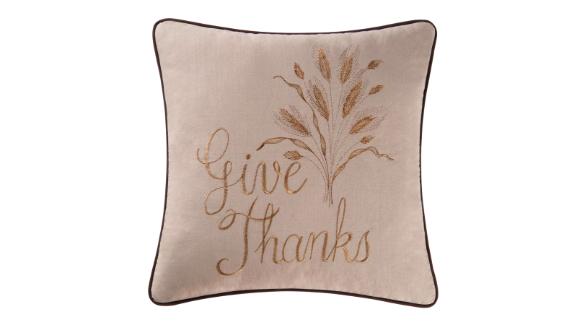 It's not just Halloween on sale at Target. This pillow blends into a ton of decor styles, whether your preference is midcentury modern or modern farmhouse.
Northlight Orange and Black Halloween Tinsel Garland ($17.49, originally $19.99; target.com)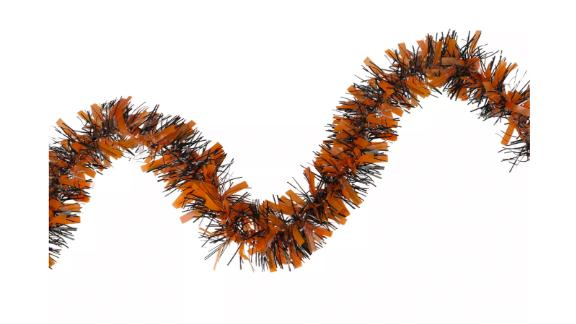 At a very long 50 feet, this garland adds seasonal vibes to your living room, dining room or rec room.
Disney Princess Tiana Dress ($17.99, originally $19.99; target.com)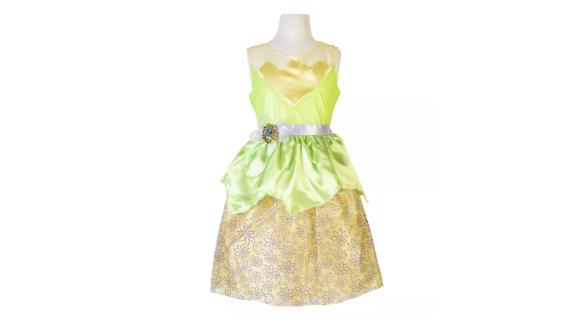 If this Disney movie has been on repeat most of the year, your little one can become Princess Tiana herself with this costume that adds a little sparkle to this year's Halloween. (Bigger kids can find a fit for them on sale, too.)
C&F Home 12" x 24" Boo Hooked Pillow ($30.74, originally $45.09; target.com)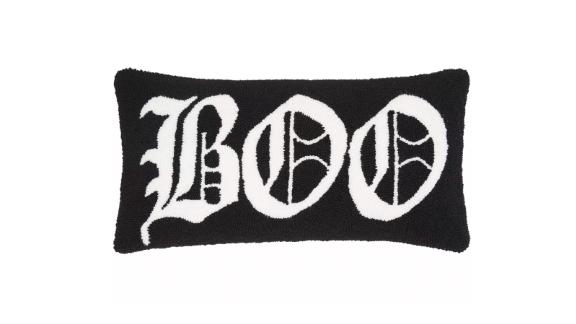 This cute hooked pillow adds a splash of Halloween spookiness, as well as a dash of hygge, to your living room (and looks stylish doing it).
For more great Target deals, check out CNN Coupons.
States need billions to prepare for Covid-19 vaccines. The federal government isn't helping.
Early results from the two leading US Covid-19 vaccine trials are expected in November, in what will likely be a major milestone in the race to end the pandemic.
The final leg of the race, however, will be actually getting people vaccinated.
The US Centers for Disease Control and Prevention (CDC) has offered guidance on jurisdictions' plans, and has given them a deadline of November 1 to be ready to roll out a potential vaccine (a timeline administration officials assert is unrelated to the November 3 election).
Will health departments be ready to distribute a vaccine by then?
"Probably not, if you mean completely ready," says William Schaffner, a professor of preventive medicine and infectious diseases at Vanderbilt University Medical Center, who also serves as a consultant to the Tennessee Department of Health. "Are they working hard? Absolutely."
No matter when it commences, a nationwide vaccine administration effort will require a massive workforce of health professionals (who are already in short supply and are often already working on other Covid-19 responses). It also may require costly medical-grade freezers to keep vaccine doses at supercold temperatures — or lots and lots of dry ice. And it needs a robust new data management system to track who gets which vaccine when and where, particularly if vaccines require multiple doses to be effective, and if there ends up being more than one approved vaccine.
The trouble is, states and local health departments have not received funding from Congress to make any of this happen. This "makes it nearly impossible to do what you need to be doing at this stage of the game if your go date is November 1," says Adriane Casalotti, head of government affairs for the National Association of City and County Health Officials (NACCHO).
Like many things in the pandemic, it didn't have to be this way, she says. "This is one of the few areas of Covid-19 where we can plan in advance, where we don't have to build the plane while flying it." She adds that although their group has been asking the federal government for support for distribution since early vaccine research began, "now it's late."
To be sure, there will not be enough vaccine to immunize 328 million people right away, which simplifies logistics somewhat. And many experts are expecting it will be the end of this year or the beginning of 2021 before the first doses are available. (Health and Human Services Secretary Alex Azar recently said there might be enough doses to vaccinate health care workers, first responders, and seniors by the end of January, with some doses arriving sooner.)
But even with a relatively modest beginning (and we're still talking about tens of millions of people), public health workers want to make sure they have plans and systems in place, rather than rushing to meet a deadline, Schaffner points out. "The government is antsy about getting things started, but most health departments are saying, 'Whether I start vaccination this week or next week doesn't matter so much because this is going to be going on for eight months,'" he says.
Let's take a closer look at the challenges facing the vaccine rollout and how the government could help things get on track sooner rather than later.
Health experts say they need billions of dollars to be ready; the federal government hasn't promised any money
State health departments were asked in late September to submit their proposed vaccine rollout plans to the CDC by October 16. For this task, the federal government distributed $200 million, which was split among the states, major metropolitan areas, and US territories.
Not only did this mean relatively little funds for each of the 64 jurisdictions (states, territories, and major cities), Casalotti notes, but it also did not guarantee any funding would reach the thousands of smaller local health departments around the country, which is where much of the on-the-ground work of preparing to get people vaccinated will take place.
More importantly, the government has yet to promise any money to support actually building out these plans and helping the health organizations be ready when the vaccines are.
A well-coordinated, well-supported effort by health departments to vaccinate the US population will likely cost at least $8.4 billion, according to an October 1 letter NACCHO sent to Congress requesting that much be appropriated for the effort. And other public health groups, including the Association of State and Territorial Health Offices (ASTHO), agree.
CDC Director Robert Redfield put the number slightly lower, but still in the billions. In a congressional subcommittee meeting in mid-September, Redfield said the CDC would need $6 billion to help states and localities adequately prepare to distribute a potential vaccine.
But the federal government still has not said if it will fund the effort, or how much it will allocate to vaccine distribution and administration.
"That needs to change soon, or that's going to be a limiting step," says Marcus Plescia, chief medical officer for ASTHO. "It's great that we have an opportunity to plan for some element of the Covid-19 response, because so far we've just been reacting."
Health officials are hoping a new, broad Covid-19 relief package, approved by Congress, will include funds earmarked specifically for vaccine distribution readiness. And soon. "That would mean we could finally be really prepared, and we could finally get a step ahead of things," Plescia says.
If the federal government doesn't step up, would states and localities be able to? Experts we spoke with agree that the funds need to come from the top. The first reason for this is logistical. With local and state budgets tapped out from pandemic response and lost revenue — and unable to run deficits — the federal government remains the only level of government that could bankroll this effort.
The second reason has to do with equity. "We've seen throughout the pandemic response when we're not working as a nation, it's really hard for us to make any ground," Casalotti says. For a vaccine rollout to be most effective, it needs to be supported at a national level, she notes. "People travel, and what happens across state borders can directly impact your community. The virus doesn't care about jurisdictional boundaries."
If states and localities are left to somehow support vaccine deployment, the results are going to be uneven, and likely accentuate disparities the pandemic has already laid bare, she says.
"It really has to come from federal sources," concludes Plescia.
Major unknowns remain, making preparations even more difficult
Planning a national vaccine rollout is a sizable ask, but it is also happening in the midst of major continued uncertainties — and not just about funding. This has left state and local health departments scrambling to prepare as best they can. "They're not only planning, but they have to plan for several different contingencies," Schaffner says.
One big unknown is which vaccine or vaccines will be approved and distributed first. This matters in part because many have different requirements, such as extreme cold chains. If health departments need to keep vaccine doses in storage way below zero, as some front-running candidates require, that will necessitate medical-grade freezers.
"You're not going to find those freezers in pharmacies and doctors' offices," Schaffner says. Nor are they "something you can just run down to the hardware store and buy," Casalotti adds.
So if thousands of vaccine locations around the country are ordering these freezers at the same time — on an expedited timeline — it is possible there could be a shortage.
Or if there is not a shortage, they could follow the path many other pandemic specialty supplies have: With such a sudden increase in demand, there could also be a drastic price increase. This would throw another wrench in even the best-laid plans. It's quite possible, Casalotti says, for example, that health departments could already have established how many freezers they will need, and where they will procure them, but then encounter a new price, many times higher due to the surge in demand.
The federal government has the ability to step in and prevent this sort of price gouging. Although "we haven't seen those tools deployed" in previous instances of this during the pandemic, Casalotti says.
Pfizer's vaccine candidate, which is among those leading the race to approval, requires temperatures of about -94 degrees Fahrenheit (and even then is only stable there for about 10 days). To address this challenge in distribution, it has devised a freezer alternative, in which the vaccine vials can be stored in specially designed boxes filled with dry ice. Although these boxes will need to have their dry ice replenished during storage, which means that "all of our states have been spending a lot of time sorting out their dry ice supplies," Plescia says.
Even this workaround might not prove to be a solution for everyone. Dry ice isn't readily available everywhere, such as in some US territories, notes Plescia. And a shortage in the carbon dioxide supply has made it hard for some dry ice makers to keep up with demand. So Plescia hopes that even if a vaccine requiring drastic cold storage is approved first, a less temperamental one will not be far behind.
Another big unknown is precisely who will get the vaccine first and when. The CDC's Advisory Committee on Immunization Practices, which Schaffner also helps advise, is working on finalizing this rubric for who will get the vaccine first. But they might not be able to complete their work until it's known what vaccine or vaccines will be approved.
Many expect that health care workers and first responders will be first to receive an approved vaccine, which aligns with an assessment put out by the National Academy of Medicine in September and the CDC's interim playbook for states. (President Trump, at an October 16 stop in Florida, claimed inaccurately that "seniors will be the first in line for the vaccine." The CDC has listed those 65 and older — along with others at higher risk for severe Covid-19, and essential workers — in the second half of the first phase for vaccination, although this could change based on the results of the ongoing vaccine trials.)
Vaccinating health workers first would also give those working on vaccine distribution a slightly gentler start. As Plescia notes, this population would generally be easy to reach and follow up with through their employers, and tend to be in favor of vaccinations in general.
If this prioritization group does come first, he is optimistic about the possibility of health departments being equipped to provide these early doses when they become available. "I think being ready for that is not overly ambitious, and as we roll that out, we start to learn more and gives us a little more time to be ready to do it in community settings — those are the things that are going to require more capacity and more planning, and just more people," he says.
What distribution might look like after that is fuzzier, making it hard for health departments to plan logistics, but also communication.
Local health departments are eager for the federal government to take on the job of clear messaging once these priority groups get established.
If local health departments are in charge of telling their communities who gets priority for the vaccine, "that's just putting local health departments in a really hard position as people are looking at who is at the front of the line and who is at the back of the line," Casalotti says. And animosity toward health departments has already been building, resulting in reluctance to participate in contact tracing efforts and even, in some cases, threats of violence, she notes.
So she asks for "clear messages from the top that we're all in this together, and not everyone is in prioritization group 1 — and that's okay because we, as a nation, are all going to get through this."
Health departments will need time to get staff and systems up and running
One clear challenge in being ready to vaccinate millions of people as quickly as possible is having enough well-trained workers to give those shots. Hiring people to give shots in a public health setting is challenging even in the best of times, Casalotti says. The pay tends to not be that great and the hours can be hard. Not only that, but much of this available workforce has already been hired out to other much-needed positions, like those in hospitals, she notes.
There are also procedural considerations. "In most governmental structures, you can't get a million dollars on Monday and hire people on Friday," Schaffner says. "You have to go through a laborious administrative process to post openings, make sure they are available to everybody, interview applicants — and this all takes time." And after they get hired, they still need to be trained before they can get to work.
Public health departments and other locations will also likely need to acquire additional ancillary supplies, such as PPE and other items that are already in high demand in the midst of the pandemic and flu season.
"We can be all ready to go and have planned perfectly and have our people in place and our capacity built, and then we run out of PPE," Plescia says. He worries about that, he says, because "that supply still doesn't seem to be secure." And shortages, as we saw earlier in the pandemic, lead to unequal distribution, in which larger and wealthier states can procure more supplies.
There is also the little-discussed — but critical — issue of data infrastructure. As a country, we have a patchwork method for tracking vaccinations. For most adult vaccines, only the patient and office or clinic receive records about a given dose. (As Schaffner jokes, "When my father-in-law lived in New Hampshire, and spent time in Tennessee, then spent winters in Florida, I was his vaccine registry, I told his doctors. It worked fine for my father-in-law, but I can't do that for everybody.") Even pediatric vaccinations are usually logged just on a state-level basis. (And still the CDC encourages parents and caretakers to be in charge of tracking their child's vaccines themselves.)
So the idea of states and localities tying into a robust national vaccine tracking program — and on short order — is daunting, but crucial. Especially with many leading candidate vaccines requiring multiple doses, and different time spans between doses.
And this information will have to flow easily among vaccine administration sites across the country in close to real-time. "We have to have a good ability to track people and know who got the initial dose, and we need to be able to do that across state lines," Plescia says. "If someone got the first dose in Florida and moves to South Carolina, we need to see what they got." Even beyond that sort of rapid record look-up, health workers will also need a way to get in touch with people to remind them to get their second dose in the right time frame, he says. One candidate vaccine has a 21-day space between doses; another is 28 days.
"It would be good to go ahead and have the funding so we can start building those systems," Plescia says.
And not only that, Casalotti says, "we need time to make sure those systems are interoperable, and to train the users in how to employ them. And, frankly, we don't have the time."
"The marathon continues"
For many health departments, support from the federal government can't come soon enough. Despite asking the federal government for vaccine distribution guidance and funding since this spring, Casalotti says they have still wound up behind the eight-ball. "We have ended up in a position where we no longer have the luxury of time. Now we're behind."
Additionally, many local health departments still hadn't recovered from the budget cuts of the 2008 recession, and now a number of them have faced further budget reductions and have had to furlough staff. "That is certainly not what you want to be doing when you know you're going to be in the middle of a pandemic," she says.
In the meantime, the CDC has been directed to transfer $300 million from its budget to the public affairs office at its parent agency, the Department of Health and Human Services, Redfield said in a September 16 Senate subcommittee hearing. At least $250 million of that has been allotted for a massive public relations campaign "to defeat despair and inspire hope," with the bulk of the funds to be used before January.
Some of this could be used toward general vaccine safety education and information, but experts are dubious that will be the case. "I haven't seen that this program would be addressing this issue," Casalotti says.
She asks for support from the federal government in reminding people that even after the first round of vaccine doses is distributed, the pandemic lifestyle will be here to stay for most people for quite a while. "The marathon continues, and we're all running it whether we want to or not."
Other public health experts are also looking to the federal government for a unified message and response. "This is a pandemic; it's a national issue," Schaffner says. "We have not had a coherent, sustained response to Covid-19 from the beginning. Every public health person I know of thinks we need it. This has to be largely directed and funded from a federal level. This is akin to disaster assistance. Sure, the locals go to work, but you really have to deal with this from a federal level. This is a hurricane that's hit all 50 states."
Katherine Harmon Courage is a freelance science journalist and author of Cultured and Octopus! Find her on Twitter at @KHCourage.
---
Millions turn to Vox each month to understand what's happening in the news, from the coronavirus crisis to a racial reckoning to what is, quite possibly, the most consequential presidential election of our lifetimes. Our mission has never been more vital than it is in this moment: to empower you through understanding. But our distinctive brand of explanatory journalism takes resources. Even when the economy and the news advertising market recovers, your support will be a critical part of sustaining our resource-intensive work. If you have already contributed, thank you. If you haven't, please consider helping everyone make sense of an increasingly chaotic world: Contribute today from as little as $3.