October 14, 2020 7 min read
This story appears in the October 2020 issue of Entrepreneur. Subscribe »
In these socially distant times, Joseph Gordon-Levitt has a message for entrepreneurs and artists alike: You can still come together to collaborate! He's best known for collaborations on film and TV, where he's starred in projects like Inception and (500) Days of Summer — but with production schedules halted, he's been spending even more time with the company he founded in 2010, HitRecord, which has seen a surge of interest. HitRecord began as a production company, but it has evolved into a platform that enables people to launch and join artistic projects. (In August, it won an Emmy and launched a partnership with the ACLU.) "People don't just post things they've made on their own and say, 'Look what I made,' " he says. "People contribute to each other's projects. It's a beautiful thing." Even from afar, he says, there are many ways we can all create together.
I imagine you haven't been on set for a while. What's it been like?
I've found that during this strange time of quarantine and isolation, it's been really helpful for me to stay creative — to do something creative every day. But for me, it can be hard to do that alone. Just, you know, staring at a blank page and being like, Now I will write! Right now, I'm going to make a song! That can be tough. I grew up in more collaborative environments, on movie sets or doing shows, et cetera. I really feed off the creative energy of other people.
Related: Why Creativity is Key For The Post-Crisis Rebuild
A lot of people feel the same way, which I'm guessing is why your platform, HitRecord, has seen so much growth.
It's been a bittersweet silver lining to see people rise to the occasion and cope with everything by being creative together. A lot of art and creativity that happens online nowadays is about Hey, world, look what I made, and there's nothing wrong with that. Lots of great art gets showcased that way, and people find audiences, and that's wonderful. But I love the idea that the internet can be something more than just a way to find an audience; it can be a way to find collaborators. When you do that, you find a really profound human connection with other people. 
In the best of times, we might put something online that we think is great, get no feedback, and get depressed. But you're not just asking people to like something; you're asking them to build off of that connection.
That's just the thing. You know, I'm in the privileged position to have lots and lots of followers, so when I post something, there's always hearts and likes. But it still doesn't feel good to me, because I'm always like, That's all? I should have more than that guy over there! It's a recipe for anxiety. I find social media to be sort of angst-ridden. The creative spirit is a fragile one. And when your own creative process always goes through the lens of How many likes am I going to get?, that's a poisonous way to think about art.
That's an unavoidable part of your career, isn't it? You work hard on a film or TV show, and then the critics take over.
I mean, look, I wouldn't complain, because I love getting to make movies. But what I love so much about making a movie is the making part. It's being on a set and collaborating with other people, figuring something out, having a challenge. It's those moments of the process itself that I feel so lucky to be a part of. When the movie comes out, to be honest, that's never been my favorite part. That can be a little anxiety-inducing.
Image Credit: Vaughn Ridley | Getty Images
I often ask entrepreneurs, "If you weren't doing this, what else would you be doing?" And they say, "Nothing. This is the only thing I know how to do or want to do." Do you feel that same way about creativity?
I'm actually getting a really big kick out of building this company, HitRecord. There's overlap with being an artist and running a company, but it's also very different. A movie or a show — you put it out and then you never change it again. It's out there, people like it or they don't like it, and that's it. But building a company is an ongoing thing. It's never perfect. It's never done. And you're just trying to make it better, make it better, make it better. It's a really different creative process that I'm quite excited about.
Related: 5 Science-Backed Ways to Boost Your Creativity
That's an interesting distinction. Have you found that the two also require different leadership styles? 
When I direct a movie, I like to attend to every detail. I'm completely nitpicky. Whereas running a company day to day, you can't do that. There's so much more going on. There's so many more elements in play. 
I discovered this the hard way. For years, we operated HitRecord more as a production company: We made some beautiful art, won an Emmy, all with me approaching it as I'm the director. Lots of people would contribute to, say, a TV show we were making, but we could only include so many of those contributions in the final episodes. That meant a number of contributors felt like Oh, I didn't make it. And that was never what we wanted.
We started thinking, how could we solve this riddle where not everybody gets to be included? How could we genuinely say, "Hey, everybody's welcome to be a part of collaborative creativity"? And we realized, well, it can't always be us. What if we take what we've learned doing these collaborative projects and we build tools and empower anybody to start their own projects and find collaborators? 
We'd been approaching it like artists, but that left people out. We realized we needed much better technology. We needed a proper product and tech team. And we raised money from Silicon Valley investors. It would have been easier to raise money in Hollywood, but we didn't need Hollywood investors' guidance. We needed the connections and guidance from proper tech investors.
Related: 9 Ways to Rewire Your Brain for Creativity
So in short: You had a vision, you realized that you hadn't lived up to your vision, and then you went back to the drawing board. That's the entrepreneurial process! Do you think it's also the creative process? 
If you approach art and creativity in a results-oriented way — like, I hope I make it big! — it's always going to be disappointing. And I say that as someone who's been lucky enough to enjoy some amount of that success. But I can also say from experience that that's never what's really satisfying. I've never gotten to a point where I felt, Oh, OK, I made it. It never feels the same as the satisfaction I get when I take my focus off external results and focus on the inherent rewards of the creative process itself.
loading…
Wealthy Millennial Women Tend to Defer to Husbands on Investing
When Representative Katie Porter ended her troubled marriage, leaving was tough, but one thing made it easier: For years, she had handled the family's investments and savings plans, and she was confident that she and her children would be OK.
"It was really important to me to know that I would be able to feed and house and care for my children that next month, and the month after that," Ms. Porter, Democrat of California, said of leaving her husband, who she said had physically abused her.
Not enough women, she said, see competency in personal finance as key to freedom and security.
A study published in June by the Swiss banking group UBS underscored that point. It found that even the most educated and high-achieving millennial women were not as involved as their husbands in long-term financial decision making.
In fact, millennial women — part of a generation thought to have pushed for open-mindedness about gender roles — exhibited less financial independence than boomer women did. Among millennial women living with male partners, 54 percent said they deferred to their partners for long-term financial planning rather than sharing that responsibility or taking the lead themselves, compared with 39 percent of boomer women, according to the study, which surveyed 1,320 women with at least $250,000 in investable assets.
The primary reason those women deferred was a belief that their husbands knew more, the study found.
There have been worrying signs of a lack of progress toward gender equality at all income levels. A Gallup survey published in January found that opposite-sex couples ages 18 to 34 were no more likely than older couples to divide household chores equitably.
The gender gap in financial autonomy is especially critical now, with women at particular risk of getting sidelined during the coronavirus pandemic. Of the 1.1 million people 20 and older who left the work force in August and September, nearly 80 percent were women, according to an analysis by the National Women's Law Center.
A study published last month by the consulting firm McKinsey & Company found that a third of mothers had considered leaving the work force or downshifting their careers during the pandemic, with a majority of those citing child care challenges as a primary reason.
The UBS study also found that fewer millennial women than boomer women saw financial participation as necessary for equality, with 76 percent of millennials (ages 24 to 39) saying it was essential, compared with 89 percent of boomers (ages 56 to 74).
Many conversations about women's empowerment are focused on negotiating salary increases, Ms. Porter said. "But what good does that raise do you if you don't know what your savings plan is going to be with that little bit of extra money?" she said. "What good does it do to climb that ladder and get that next higher-paying job with better benefits if you don't take the time to invest that retirement fund correctly?"
Sallie Krawcheck, chief executive and co-founder of Ellevest, an investment platform for women, said millennials might not have realized that if they do not have financial equality, they do not have independence.
"Younger women haven't had as many hard-won lessons," she said.
The UBS study has limitations: It did not survey the boomers when they were three decades younger, the age millennials are today, so it is hard to conclude to what extent the differing attitudes are because of age and acquired wisdom versus other changes. And the women surveyed, all of whom had at least a quarter of a million dollars in investable assets, may not be representative of their generation over all.
Erin Lowry, a personal finance adviser and the author of "Broke Millennial," said one reason boomer women may be more likely to view financial independence as essential for equality was that they have witnessed what can happen without it: Many were raised by mothers who were denied loans or credit cards in their names, she said.
Ruth Bader Ginsburg, as the director of the A.C.L.U.'s Women's Rights Project in the 1970s, litigated a string of cases that paved the way for the Equal Credit Opportunity Act of 1974, which prohibited creditors from asking about sex, marital status or the use of birth control.
"I know a lot of millennial women who are feminists, liberated and whatever, who let their husbands handle all the finances," Ms. Lowry said. "It's very much still an archetype in heterosexual relationships."
A graduate student in her 30s said that when she got married several years ago, her husband made most of the money and handled the couple's long-term finances. That meant he had more say than she did in decisions like where their daughter went to school and where they went on vacation, she said.
He began to physically abuse her, she said, but because she depended on him financially, she did not feel as if she could leave the relationship. It was only after friends encouraged her to set up a separate bank account and take other steps to take control of her financial life that she could leave.
"There's a complacency that the world is equal, we've got it made, we can do anything we want, we're going to have awesome partners who will be our equals," said the woman, who spoke on the condition of anonymity because of a pending legal case against her husband and because she was concerned for her safety. It's easy to think financial autonomy is not essential when it is, she added.
"It's part and parcel of our daily independence," she said, "which has to be constantly reaffirmed."
The 6-Figure Life Coach: Debbie Cherry of Practitioner Freedom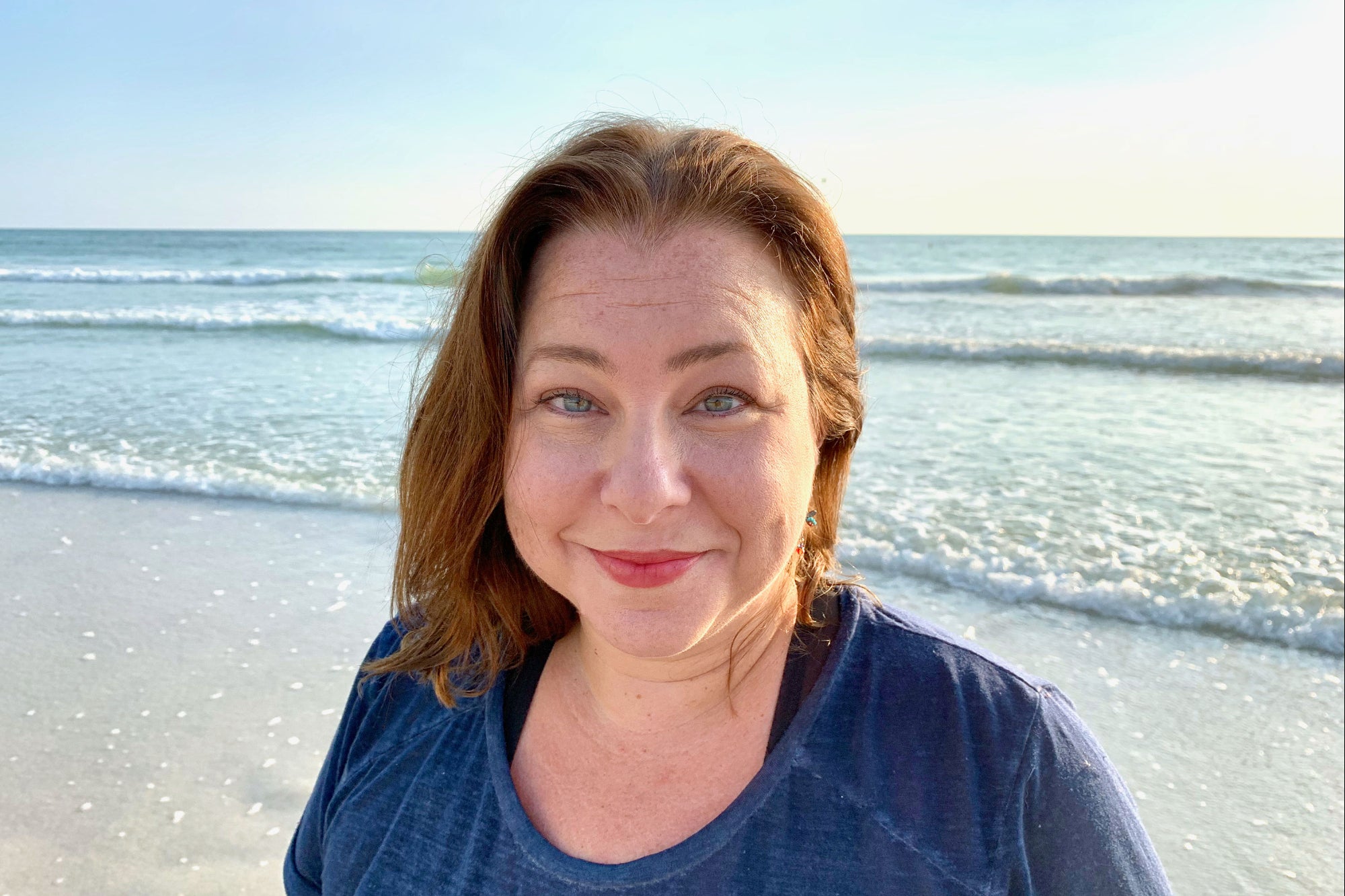 October 24, 2020 6 min read
Opinions expressed by Entrepreneur contributors are their own.
Turning clinicians into coaches so they can show up for their clients and earn six-figure incomes is what keeps Debbie Cherry motivated. She's the perfect person to do it, because it's a journey she's walked herself.
Like many clinicians, Cherry started off trading time for dollars with one-on-one counseling sessions, but the need to make a bigger impact and start to reclaim some family time led her to launch Relationship Remedies, a couples-counseling program. The process of creating and marketing that program helped Cherry identify some of the gaps that stop many clinicians from growing their businesses successfully. 
"I saw clinicians falling through the cracks because they didn't get online sales and marketing, and they didn't understand the technology," she says. "They had something awesome to share with the world, but they needed help to do it."
Related: The 6-Figure Trainer: Kris Taylor of Taylor Made Working Dogs
Freedom for wellness practitioners
Cherry realized that she had the marketing and leadership skills to help those clinicians take the next step and launch coaching programs of their own. So in 2018, Cherry launched Practitioner Freedom, which works with therapists, counselors, clinicians, psychologists and other healers to help them transition from the one-on-one medical model to a one-to-many online delivery model that helps them serve more people while creating more personal freedom for themselves. 
"We focus on simplifying the marketing process and reducing the noise of fancy funnels and email list-building to guide clients to the most powerful way to show up and get clients," Cherry explains.
And she has has picked a lucrative niche. According to PWC and the ICF, the number of coaches worldwide has increased by 33 percent between 2015 and 2019. Estimated revenue from the sector was $2.849 billion in 2019. 
One of Cherry's key mantras is "show up." It's what she does herself, and she helps her clients to do the same, using the technology and platforms that are readily available, like social media, to connect on a deeper level. As she advises: "We can leverage social media and platforms in this online connection world for good. Look at that as a new opportunity to find people and connect with people, and just start showing up and sharing what you believe."
For her, that's been the game-changer that helped her build a six-figure business: "The more you put yourself out there, the more Facebook Lives you do, the more people you talk to, the more you show up and are seen and stand for something, the more clients you'll get, and the quicker you'll have a sustainable business."
Related: The 6-Figure Clinic Owner: David Mancini of Pure Health Chiropractic
Creating an impact with generosity and tenacity
In addition, she encourages that you have to be generous and tenacious. Generosity means being willing to be vulnerable in terms of taking risks and potentially failing. Meanwhile, tenacity is about constantly finding a way to get your message out there and create the big impact you want to make.
In this process, Cherry adds, it's also important to identify your niche. But she cautions her clients to focus more on psychographics than on demographics. "It doesn't have to be a focus on this person from this background doing this profession," she says. "It's more: What's their worldview? What matters most to them. If you can articulate what they're going through and where they want to be on a deep, specific level, then they feel heard and seen, and that's how you cut through the noise."
Clearly, this approach is working for Cherry, moving her from a six-figure to a seven-figure business in a very short time. But while showing up and building a strong business foundation gets you from nothing to six figures, the game-changer for a seven-figure business is having the right team around you.
"Don't hire people to fill holes or take pressure off," Cherry affirms. "When people are hired to plug gaps, often they're not as empowered to really be a part of it. Hire people who are all in on the vision you have. We believe strongly in innovation and not becoming cogs in somebody else's wheel. We believe in throwing out old paradigms and looking for new ways to streamline and accelerate and advance quickly. We also believe in the freedom to choose how you want to do things. And we believe in having fun."
Cherry models what she wants her coaches and her clients to duplicate. She describes her leadership style as collaborative rather than hierarchical, focused on freedom, autonomy, flexibility and leveraging team members' gifts. She's also keen to avoid what she sees as outdated paradigms.
"Every little decision is how do we maximize our energy and not get in a service model rut," she says, "where we are just running ourselves into the ground." 
Shaping the future of wellness
While 49 percent of coach practitioners reported reduced income because of the pandemic, Cherry's own business is bucking the trend: "I think it's helped us to really claim our position in questioning the status quo and it's helped our clients as well in trying to enroll their clients in a transformation because more people are at home, and that's kind of opened up new possibilities."
One of Cherry's favorite success stories from the program is about a person who was on disability and was on the verge of giving up. "They invested in the program, followed the steps, really did the personal growth work to show up and serve their clients at a higher level and learn new skills," she recalls. "Within two months, they had 10 high-paying clients." And now that client also has a six-figure business.
Related: This Business Owner Helps Fitness Trainers Go From Hourly Wages to 6-Figure Salaries
Cherry has a strong vision for the Practitioner Freedom program. "We're really working hard at how you leverage your gifts," she says. "How do you maximize your time and energy and resources? We want to lead by example and help form the future of wellness."
And the coaches she works with want to do the same. "All of our practitioners want to be leaders in the wellness area," Cherry says. "So they want to get out of diagnosis, labels and relieving symptoms and into defining wellness and the new paradigm. That's where we're going as a team."
Improve Your Home or Office Security with This Smart Detection Camera
Save 33 percent on this security camera that doesn't compromise.
Grow Your Business,

Not Your Inbox

Stay informed and join our daily newsletter now!
October 24, 2020 2 min read
Disclosure: Our goal is to feature products and services that we think you'll find interesting and useful. If you purchase them, Entrepreneur may get a small share of the revenue from the sale from our commerce partners.
These days, people are out of normal routines. You may not know exactly where you're going to be throughout your workday. And while the kids are attending school virtually, there's one more stressor on your mind if you have to head out to the office for a while. Get some peace of mind with the blurams Outdoor Pro Security Camera Outdoor System.
Whether you want to know what's going on at the office or at home, this surveillance camera is packed with security features. With smart voice integration, you can use verbal commands to view the security camera live stream and check in without having to get up or make a phone call. Plus, blurams' facial recognition differentiates between humans, pets, and other moving objects so you can program it to let you know when somebody's at the front door but ignore a notification if Fido is just coming in from the backyard. If the mail carrier is there with a package, you can communicate through the camera.
The blurams is also equipped with a siren and a flashing alarm in the event of an emergency, so people know immediately if something is wrong. Plus, it's IP65 weather-resistant so it will stay up in a storm and continue to record no matter what it looks like outside.
Find out why the blurams Outdoor Pro Security Camera Outdoor System is an Amazon's Choice product with a 4.2-star rating. Normally $89, you can get it today for 33 percent off at just $59.99.