Tech 911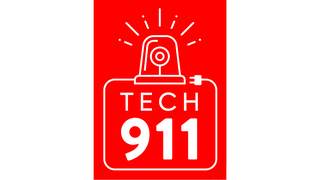 Tech 911
Do you have a tech question keeping you up at night? We'd love to answer it! Email david.murphy@lifehacker.com with "Tech 911" in the subject line.
Why bother with cables when you don't have to? It's 2020. There's no reason we shouldn't be able to wirelessly connect to all of our devices, whether you're looking to transfer files, stream media, or even adjust one device's settings using another.
Were it only so easy, though. This week's question for Lifehacker's Tech 911 advice column gets right to the core of the geeky experience. No messing around today. As Mohd writes:
"How could I connect my android with PC without any cables?"
Why is it so hard to get Android and Windows to play together?
Believe me, nothing is more annoying than having to physically connect my Android to my PC whenever I want to access something on it—or, really, whenever I want to muck around with adb commands and betas I probably shouldn't be installing.
In a perfect world, there would be a tiny little option in Android that would allow you to create a direct, wireless connection to a laptop or desktop. You could then control your phone remotely, much as one might use a remote desktop app to move the mouse and type commands on a faraway PC, and transfer files between your PC and phone without needing any cables at all.
We don't quite have that kind of setup by default, but we can sort-of get there with a little help.
G/O Media may get a commission
One option for connecting your Android to your PC is to use Windows' built-in settings for linking one to the other. In the most recent version of Windows 10, just pull up Settings > Your Phone, and click on Add a phone to get started. You'll be prompted to install the Your Phone app on your Android. Open it, sign in with your Microsoft account (or use the handy QR code on your Windows PC to link the two) and accept all the permissions. Once you've linked the two, you'll be able to access your phone's notifications, messages, and photos directly from your Windows PC. You'll also be able to make and receive calls through your phone on your Windows PC.
You should also be able to use your phone and PC's "Nearby Share" features to exchange files between the two via Bluetooth. (Setting it up is as easy as pulling up your Settings app on each device, searching for "Nearby Share," and enabling it.) You'd then use Android's built-in sharing features or Windows' Send to > Bluetooth device menu in File Explorer to ship data back and forth.
Honestly, though, I find "Nearby Share" to be confusing at best, and mostly kludgy. Other apps like Wifi File Transfer or SuperBeam make it much easier to send and receive files between your Android and PC. There's also websites like Snapdrop, which require no extra apps for file transfers, or the tried-and-true apps AirDroid and Portal.
If you're using a Samsung Android, I definitely recommend checking out the company's Dex app, which basically gives you a pop-up version of your Android directly on your desktop. It requires a cable, which doesn't quite address your wireless needs, but it's such a great way to access your Android from a PC that I have to mention it.
Dell Mobile Connect is another option worth checking out. You will, unfortunately, need a Dell PC in order to install it…unless you get creative. And by that, I mean pull up the Windows Store link for the app on your phone, log into your Microsoft account, and select to install the app on your Windows 10 PC. (Trying to do this from a Windows 10 PC won't work if you don't have a Dell.)
I got everything installed, but only ran into trouble when getting the my Ethernet-based PC and wireless Android to see one another. I suspect this will work better for you if you're trying to connect a wireless laptop to your Android. That, or perhaps Dell really does have some creative ways to block non-Dell users from trying the app. (I've read comments from plenty of non-Dell people who got this app to work, so this might just be an issue on my end.)
If you're lucky, everything will connect just fine, and you'll be able to access your messages, phone app, files, and share your Android's screen directly on your Windows 10 PC. If you're running into any issues however, abandon ship and try some other alternatives for remotely viewing your Android, such as the classic AirMirror or Scrcpy.
I think that about covers it? Sorry for the hodgepodge of solutions, but that's Android for you. Unless you have a Samsung phone—which, again, makes this process absurdly easy (albeit wired) with the Dex app—you're going to have to rely on a few different solutions depending on what you're trying to do wirelessly between your Android and PC. If I've missed anything, Lifehacker readers, let me know in the comments!
---
Do you have a tech question keeping you up at night? Tired of troubleshooting your Windows or Mac? Looking for advice on apps, browser extensions, or utilities to accomplish a particular task? Let us know! Tell us in the comments below or email david.murphy@lifehacker.com.
Save on Samsung's Galaxy Tab S6, Pokémon Sword and Shield, and more this weekend
Prices taken at time of publishing.
Dell's capable G5 15 usually costs $1,640, but it's $1,200 right now. That's a great deal for a gaming laptop with a six-core Intel Core i7-10750H processor, 16GB of RAM, a 1TB NVMe SSD, a 1080p display with a 144Hz refresh rate, and an Nvidia GeForce RTX 2070 with Max-Q graphics chip.
Check Your Spices to See If They're Part of a Recall Over Salmonella Concerns
Remember when we learned about food safety in school and were told not to put raw chicken directly on the countertop, or eat raw cookie dough, and that was basically it? Well, as you probably already know, that list has gotten much, much longer, and now includes foods you never thought could be an issue—like onions.
The latest unexpected victims of a food recall are an assortment of dried herbs and spices from two different companies—both over salmonella concerns. Here's how to find out if the ones in your rack or cupboard at home are on the list.
Sauer Brands
More than two dozen spices from The Spice Hunter are part of a voluntary recall from Sauer Brands, Inc., over concerns about salmonella. Technically, there was only salmonella found in the parsley, but they're recalling the other spices manufactured at the same time out of an abundance of caution.
G/O Media may get a commission
What and where
The spices in question include organic cinnamon, pumpkin pie spice, sesame seeds, paprika, Chinese ginger and several others, which are all listed in the FDA announcement, along with the lot codes for the products. They were sold online, as well as in stories in Alaska, Alabama, Arizona, California, Colorado, Delaware, Florida, Georgia, Illinois, Indiana, Kansas, Kentucky, Louisiana, Maryland, Michigan, Missouri, North Carolina, New Jersey, New Mexico, Nevada, New York, Ohio, Oklahoma, Pennsylvania, South Carolina, Tennessee, Texas, Utah, Virginia, Washington and Wisconsin.
What to do
If you've purchased The Spice Hunter products on the FDA's list, don't use them, and bring them back to where you purchased them for a full refund. If you have any questions, you may contact Sauer Brands, Inc. at 1-800-444-3061, Monday thru Friday, from 8:30 am to 4 pm.
Red Monkey Foods
Basically, it's the exact same situation with Red Monkey Foods: parsley's the problem (salmonella again), but they're voluntarily recalling a few of their products. Actually, they're all some form of parsley or Herbes De Provence, and you can find the lot numbers and other information in the FDA announcement.
What and where
The Red Monkey spices were sold under the "Great Value" brand at Walmart, the house brand at Cost Plus World Market, plus a few others. They were sold in all 50 states and Puerto Rico.
What to do
If you've purchased a product with the listed "Best By" dates, don't use them. Either throw them out or bring them back to the store for a full refund. Call the company's Customer Service Center at (417) 319-7300 or by e-mail at customerservice@redmonkeyfoods.com for more information. Customer Service will be available in person from 8 am to 5 pm CST Monday to Friday.
How to create an AI that chats like you on WhatsApp
To train a GPT-2 neural network, first of all we need to pre-process the data, in order to obtain a single .txt with a machine-learning compatible structure.
2.1 Google Colab
For the sake of simplicity and since the machine learning model we will use requires a GPU to work, we're going to use Google Colab for the next step.
If you don't know what Google Colab is, check this other article here.
2.2 Start the notebook
Open this Colab notebook and follow these steps:
Run the first block of cells called under the "0️⃣ Init" chapter
Press "Run Anyway" on the pop-up
Make sure that the first command !nvidia-smi shows that a GPU is connected (p100 is suggested)
If no GPU is connected, go to Runtime > Change Runtime type > Hardware accelerator > GPU
2.3 Load the data
To work with the data, we need to upload them on Colab, into the right folders.
WhatsApp chats
Select all your .txt files and upload everything into the following notebook folder:
./messaging-chat-parser/data/chat_raw/whatsapp/
Telegram JSON
Get the file telegram_dump.json and upload it into the following notebook folder:
./messaging-chat-parser/data/chat_raw/telegram/
2.4 Parse the data
Now, run all the cells up until the block "2️⃣ Parse the data".
Here we need to replace the variable "whatsapp_user_name" with your WhatsApp name, called  on the 1.1 chapter.
You can also change the date format parsing system if some of the exported data show a different format due to local time formatting.
So, for example, if my name is "Bob" and I'm from America, the code I should use is the following: