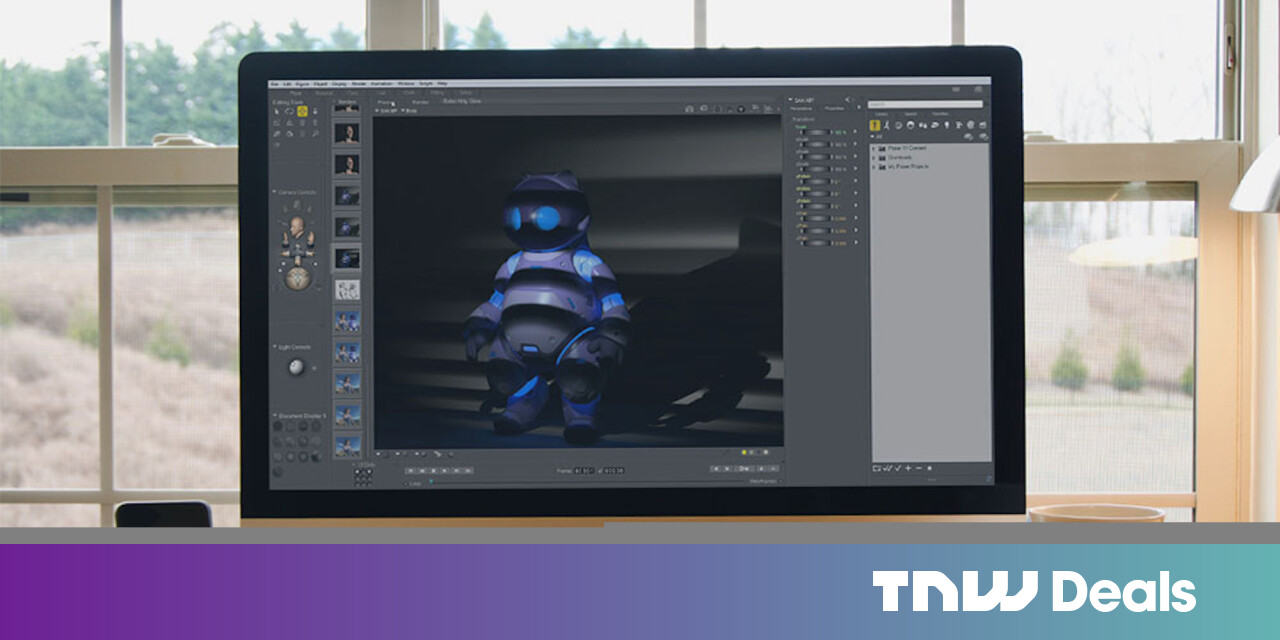 TLDR: Check out these 10 deals that aren't a part of Amazon Prime Day…but at these discounts, they should be.
Amazon Prime Day is Oct. 13 and 14. Undoubtedly, millions of Americans will take part, scooping up loads of merchandise at Black Friday-esque prices. 
But let's not forget that Amazon isn't the only game in town. And while they've got plenty of attractive deals to get shoppers all lathered up, there are some other non-Amazon bargains out there that shouldn't be drowned out by that white-hot retail spotlight.
To prove it, check out 10 deals of 10 cool products, all available at heavy discounts of up to over 90 percent off right now. And to sweeten the pot a bit, you can take an additional 20 percent off the discounted total by entering the code OCTSALE20 during checkout. Happy shopping, all.
1. Pagico 9 Task and Data Management Software – $20 after coupon"OCTSALE20″; originally $50
If you need to bring some order to that sprawling list of tasks, Pagico 9 can help you get a handle. Pagico is one of the few apps that combines task and data management into an easy-to-use package. You can turn to-do lists into timelines, visualize a project status, centralize tasks, cross-link everything, neatly tag projects, and more in just a few clicks.
2. Rezi Résumé Software: Pro Lifetime Subscription – $23.20 after coupon "OCTSALE20"; originally $540
Applicant tracking systems (ATS) are how many companies sort resumes these days — and if the bots don't like your resume, you could be out of the running for a job before a human even sees it. Rezi makes sure that doesn't happen, generating an optimized resume to help you work your way to the top of the pile. Rezi Résumé Software also gives you instant feedback to help you land more interviews and hopefully the job offer you want.
3. Enpass Password Manager: Premium Lifetime License – $20 after coupon"OCTSALE20″; originally $59
With Enpass, you can create solid, longtail passwords for all your accounts and logins — and Enpass Password Manager will remember them all and automatically enter your details when you return. You get in with a click and never have to remember another password. It also takes care of your credit cards, identities, social security number, and all the credentials you need handy whenever you make purchases, fill out forms or basically do anything online.
4. Poser Pro 3D Art and Animation Software – $64 after coupon"OCTSALE20″; originally $349
With Poser, you can generate 3D models of humans and animals for your animation, games, digital art and even medical visualizations. Packed with thousands of poses, morphs, clothing, hair, materials, and accessories options, Poser Pro delivers interactive 3D figure design with infinite opportunities, including figures pre-rigged so artists can click-and-drag to pose bodies, sculpt faces, or create ethnic varieties.
5. Sticky Notes: Lifetime Subscription – $40 after coupon"OCTSALE20″; originally $1,198
Note-taking online doesn't get much easier than Sticky Notes. Just copy your text, click open Sticky Notes right in your web browser, and paste without formatting errors or the hassles of opening new apps, saving files and more. With 1.5 million fans over the past decade, Sticky Notes is a way to streamline your process so you can note important details faster and improve your workflow.
6. TimeSync Pro: Lifetime Subscription – $32 after coupon"OCTSALE20″; originally $420
Nobody's got time for all the back-and-forth email chains setting up a simple meeting. Novocall lets you schedule meetings and calls, check availabilities, and sync your calendar to avoid scheduling conflicts. You can even use TimeSync Pro so others can schedule a meeting with you, provided they meet your own criteria. It integrates seamlessly with your calendar app as well as Zoom, Salesforce, Facebook and more.
7. Koofr Cloud Storage: Lifetime Subscription (100GB) – $24 after coupon"OCTSALE20″; originally $540
Koofr is safe, private and simple cloud storage, with 100GB of space to store all those old files, digital media and other stuff that's clogging up your laptop, phone or other devices. With Koofr's lifetime plan, you'll also get access to cool features like Koofr Duplicate Finder, so you find and remove duplicate files inside your Koofr account. Koofr Cloud Storage can also connect to other external cloud accounts and Koofr never tracks your activity ever.
8. Sparkle Pro Website Builder: Lifetime License – $56 after coupon"OCTSALE20″; originally $119
Sparkle Pro is website building for non-website builders. The Mac app turns website construction into a simple, intuitive, almost drag-and-drop process. The easily understood interface makes creation ultra-quick and painless. Meanwhile, all Sparkle Pro sites are built fully optimized for high performance and with search engine results in mind. That should also help your Sparkle Pro site attract more traffic and ultimately more sales.
9. VSDC Video Editor Pro: Lifetime License – $24 after coupon"OCTSALE20″; originally $49
Even if you're a first time video editor, this fully loaded non-linear editing system can have you cutting dazzling videos and exporting fast for social platforms and websites. From basic importing, editing, and effects to more complicated blending, masking, color correction and more, VSDC Video Editor offers tons of editing control and variation at a price way below rivals like Adobe Premiere or Final Cut Pro.
10. fesh. eCommerce Shop Builder: Lifetime Subscription – $47.20 after coupon"OCTSALE20″; originally $1,788
With fesh. eCommerce Shop Builder, you can create a bold, easy-to-use online store quickly from more than 100 high-quality themes. From one easy-to-use admin page, you can manage product pages and control payment options via payment links, emails, chatbots or messengers. You'll also have access to all kinds of advanced tools to energize sales like marketing automation, A/B testing, and more.
Prices‌ ‌are‌ ‌subject‌ ‌to‌ ‌change.‌ ‌
Now You're Playing With Power: This $168 Portable Solar Generator Can Fuel a Fridge for 6 Hours Straight
Best Home Deals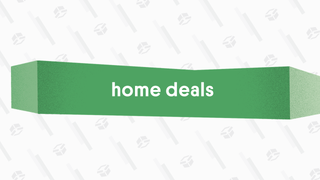 Best Home Deals
The best home, kitchen, smart home, and automotive deals from around the web, updated daily.
Tacklife Portable Solar Generator | $168 | Amazon | Promo Code IGVILO7Z
Whether you're outdoors camping, or your power is out at home, a portable generator comes in handy for recreational activities and emergency situations alike. This one from Kinja Deals reader-favorite brand is solar-powered and boasts a 299 watt-hour battery capacity. Measuring 14.7 x 8.4 x 7.4 inches and weighing 10.28 pounds, the company says it's "palm-sized," though I'd rather compare it to an industry-grade rugged laptop—compact enough to take on a trip, even in the trunk of a small sedan, but don't count on fitting it in your pocket. Still, considering its diminutive dimensions, it packs a real punch, laying claim to powering a smartphone more than 27 times, a 45-watt laptop (or a refrigerator!) for 6 hours, a 30-watt CPAP for 9 hours, and a 110-watt car vac for consecutive hours.
The Tacklife solar generator includes the required three Lithium-ion batteries needed to operate the device, and for a limited time only is discounted 40% using the promo code IGVILO7Z. As winter approaches and the weather grows colder, you might want to jump on this deal before it spikes back up to its full $400 list price. It was marked up as recently as September 3 and the aforementioned coupon only lasts until the end of the day October 23. You've got until Friday to secure a backup plan for any upcoming outdoor expeditions or blizzard-induced power outages bound to arise in the coming months.
---
G/O Media may get a commission
This app lets you do custom iOS icons without the Shortcuts app
iPhone icon customization is booming, thanks to new features in iOS 14, but there's still some big catches. The workaround for a bespoke iPhone homescreen requires routing through Apple's Shortcuts app every time you want to open an app, and the process of customizing all your apps one-by-one is a time-consuming and frustrating task.
But Launch Center Pro — a popular tool for customizing and creating quick shortcuts on iOS — has solved both of those issues with its latest update. With a clever workaround that uses Apple's own Profiles system to install custom "web clip" profiles that directly link out to your selected apps, users can finally make custom icons that work just like regular apps. Plus, they can be installed in a batch, allowing users to easily add custom icons for almost all their favorite apps in one fell swoop.
It's not a perfect system: users will still have to set up each app, one by one (although Launch Center Pro does make getting that set up a little easier), and you'll still have to hide your "real" apps to iOS 14's App Library, given that Launch Center Pro's direct links are still, well, links. Still, it's a far better solution than using Shortcuts, one that makes installing and using custom icons a viable option for day-to-day life. And due to limitations from Apple, the direct linking only works for third-party apps from the App Store — Apple's own apps still have to bounce through either Shortcuts or Launch Center Pro.
The actual process of getting all your apps installed is a little complicated, but Launch Center Pro has helpfully put together a handy video guide that should help you through it. (There's also a TikTok version, which makes sense given that the popularity of custom icon layouts has surged in large part due to videos there.)
Launch Center Pro offers several options for its custom icons. Users can directly import existing photos or images from their phone, in the event that you've already created your own bespoke icons (or bought a pack from an enterprising seller on Etsy.) There's also an icon composer, which lets users easily create their own custom icons out of preset backgrounds and tons of preset glyphs. The company has already hired a new designer to continue to create more icon backgrounds, custom icon packs, and styles for the icon composer, too.
And according to developer David Barnard, the company is already working to add more functionality to make Launch Center Pro's icon system work even better in the future, including the option to save multiple icon sets (so that users can easily swap between setups), the ability to share icon sets to other users, and faster import options to allow pre-made icon sets to be added to Launch Center all at once.
Some of the features here are based on existing options that Launch Center Pro has already offered. But those icons still had to route through Shortcuts — with the new update, they're able to directly link to any app on the iOS App Store. And of course, all of these complex workarounds are needed because Apple refuses to offer any real customization options in the first place, an issue that the company seems unlikely to relent on anytime soon.
Launch Center Pro is a free download, but many of its features — including the option to add custom app icons to the home screen — require either a monthly subscription (for $14.99 per year) or a one-time purchase for lifetime access ($4.99 for home screen app icons, and $24.99 for the icon composer tool.) The company also offers a $74.99 lifetime bundle that permanently unlocks all current and future features.
Which iPhone 12 Accessories Should You Wait to Buy?
While there's a lot of new technology coming with the iPhone 12, Apple is also making a move to reduce "e-waste" by giving you less stuff in your iPhone box. Taken together, these two facts mean that you'll probably end up spending anywhere from "a little bit" to "a lot" more money after buying your brand-new iPhone to pick up all the accessories you'll need—in addition to any other monthly fees you'll need to cough up for 5G service.
What accessories can you get? What accessories should you get? Let's take a look at the essentials, and I'll give a few recommendations for what you should do for each category.
A brand-new case for your iPhone 12
Should you get a new case? Definitely.
Should you buy it from Apple? Probably not.
Normally, I'd be on the fence about buying a case for your iPhone. Yes, they can offer extra protection. In fact, I used to use one religiously. One day, though, I wanted to see what a caseless life was like, so I took mine off for a few days. That became a few weeks. And I haven't used a case with my older iPhone since—and have been lucky enough to not drop it at all.
MagSafe changes the game, though. Now, you can purchase a case that also still allows you to wirelessly charge your device (also one of the many reasons I'd rather not slap a thick hunk of protective material around my device). While I can't envision any major case manufacturers making something that doesn't work perfectly with Apple's new MagSafe technology, I'm sure you'll still see some iPhone 12 cases that aren't optimized for the new tech. Avoid them like the plague. I haven't used it yet, but I'm convinced that MagSafe is one of the iPhone 12's best new features—even more so than 5G, but that's just me.
As for buying it from Apple, though: Right now, the third-party market is just starting to churn with ideas about MagSafe-friendly cases. Because of that, I might risk an unprotected iPhone for a month or two just to see what else arrives (beyond the OtterBox, unless they're working on an exclusive with Apple for the time being.) Apple's asking prices for MagSafe cases are a wee bit too steep at $50—especially that "Clear Case" that's basically just a hunk of plastic with a magnet slapped in the center. Oof.
G/O Media may get a commission
A new wireless charger for your iPhone 12
Should you get a new charger? Definitely.
Should you buy it from Apple? If you're impatient, yes
Second verse, same as the first. For your MagSafe-friendly iPhone 12 to properly snap to a wireless charger, that charger is going to have to support MagSafe. This means that you'll need to buy a new charger—whether that's something for your desk, something for your car, a nightstand holder for your iPhone 12, etc.
While I would normally suggest waiting for third-party chargers that give you a lot more variety for a lower price than Apple's, you might be waiting a bit of time for new chargers to arrive—especially given the newness of the MagSafe technology. Only Belkin has an alternative charger right now, and it's a bit pricey.
Will your existing wireless charger work with your iPhone 12? Sure. Is MagSafe more fun? Absolutely. Will it cost you $40 to get right now? You bet. If you can wait, wait, but I won't begrudge you for splurging a little to have fun with Apple's new magnetic tech.
A power adapter for your iPhone 12
Should you get a new power adapter? Potentially
Should you buy it from Apple? Definitely not.
If you've been buying iPhones for some time, you probably have plenty of tiny "power bricks" you can use to charge your new iPhone 12 via its Lightning connection. You'll be able to charge it even faster if you have a higher-watt power adapter—everything from an iPad power adapter to your MacBook's power adapter is fair game.
If an iPhone 12 is your very first iPhone, or you've just been lazy about saving those power adapters, you'll need to purchase one yourself. Apple isn't including them in the box anymore—just a USB C-to-Lightning cable. While Apple has dropped the price of its 20W USB-C power adapter by $10 (ooh, ahh) to account for this, you can do better than that.
This Anker model is just as good, but cheaper, as is this Aukey charger—both Wirecutter favorites. I love combo chargers myself; they give you speedier USB-C charging for your iPhone along with a USB-A port for all the other devices you own. Oh, and they'll still be cheaper than Apple's single-port charger.
A snap-on wallet for your iPhone 12's case
Should you get a new wallet? Eh.
Should you buy it from Apple? No.
Rounding out our MagSafe coverage is this new leather wallet that you can now snap to the back of your iPhone. If you're a big Apple fan, sure, go pay $60 for a little magnetic pouch. Otherwise, I'd wait for every other company under the sun to come up with their own snap-to accessories. You can get by using your pocket to store your cash while you wait. It'll be OK.
A car mount for your iPhone 12
Should you get a new car mount? Someday soon, but not yet.
Should you buy it from Apple? No.
Honestly, all this talk of MagSafe makes me incredibly thrilled for one particular experience I've been waiting for: a car mount that I don't have to fuss with. I get annoyed having to slide a phone into a mount and tighten the sides so it stays in place—and I imagine whatever other contraption other car mounts use to secure your phone (and ideally charge it, too) are equally aggravating.
I presume MagSafe car mounts like Belkin's—currently the only one you can purchase—will function kind of like those magnet-based showerheads. In other words: snap on, snap off. No fiddling with clamps. No aligning with Lightning connectors. Just attach your smartphone and go.
I love the concept; now I'm just waiting for someone to make a car mount that also allows the magnetic connector to charge your phone. Belkin's "magnet on a clip" is close, but not quite. I'll wait.
Earbuds for your iPhone 12
Should you get new earbuds? No.
Should you buy it from Apple? No way.
How many of Apple fans have drawers full of earbuds? I know I do. The more recent Lightning earbuds—introduced with the iPhone 7—are the only ones that will let you connect to your new iPhone 12 sans dongle, but you won't find these in the box. Yes, in the name of eco-friendliness, Apple has ditched its earbuds, too. But you can still purchase them directly from Apple for $19.
Were I you, I'd ask any of my Apple-loving friends to borrow (permanently) one of the many pairs of earbuds they're not using. And if that still doesn't turn up anything, buy anything but Apple's earbuds. Go get some AirPods—one of my favorite accessories I never thought I'd actually use, but now love. Get some wired earbuds with the little audio cable add-on that lets you access Siri, start/stop calls, and mess with your volume without taking your iPhone out of your pocket. Or just go buy a pair of high-end headphones. Don't waste $20 on the most basic earbuds around.
A longer charging cable for your iPhone 12 
Should you get a longer charging cable? Sure!.
Should you buy it from Apple? No, no, no.
I don't have an iPhone 12, nor have reviews dropped as of this writing (the embargo lifts tomorrow), so I can't tell you how long the included USB-C-to-Lightning cable is. Odds are good, though, that you'd probably benefit from something a bit longer, especially if you need to wrap a cable around some furniture to charge your iPhone exactly where you're most likely to use it.
If, or when, you opt to buy a longer cable, avoid Apple's store like the plague. A two-meter (6.5-foot) cable will set you back $29. You can find a cable that's just as good and quite a bit cheaper from a number of other retailers—including Amazon itself, as well as sites like Monoprice (great prices if you're buying a few). Don't buy cables from Apple.