Welcome to our fourth Heisman Watch of the 2020 college football season. Throughout the season, ESPN.com writers will vote on their top Heisman candidates.
To get the final rankings, we use the following methodology: 15 voters, five votes each. Points system: five points for first-place votes, four points for second-place votes, three points for third-place votes, two points for fourth-place votes and one point for fifth-place votes.
Voters: Andrea Adelson, Kyle Bonagura, Bill Connelly, Heather Dinich, David M. Hale, Sam Khan Jr., Chris Low, Harry Lyles Jr., Ivan Maisel, Ryan McGee, Adam Rittenberg, Alex Scarborough, Mark Schlabach, Tom VanHaaren, Dave Wilson
---

Total points: 73 (first-place votes: 13/15)
Notable: Lawrence had four touchdowns in a blowout win over Miami on Saturday — three in the air and one rushing. Through four games, he has yet to throw an interception while leading the No. 1 Tigers to the top ranking.
Quotable: "Lawrence is the clear top quarterback in this class, a can't-miss prospect with elite upside." — Mel Kiper Jr.
---

Total points: 36 (first-place votes: 2)
Notable: On Saturday, Etienne scored a TD in the 39th game of his career — more than any other player in college football history. And the season isn't over yet for Clemson's record-setting back.
Quotable: "There is not a more dynamic running back in college football than Etienne, who had 149 yards and two touchdowns on the ground to go with eight catches for 73 yards through the air." — David M. Hale
---

Total points: 27 (first-place votes: 0)
Notable: Fields and Ohio State kick off their season in just under two weeks, which will give the Buckeyes QB a chance to climb up everyone's Heisman boards if he performs as well as expected.
Quotable: "I'm really excited to see Fields in Year 2 as the Buckeyes' starter, and I want to see him take a step forward in his decision-making and decisiveness." — Mel Kiper Jr.
---
Total points: 26 (first-place votes: 0)
Notable: Jones continued to show he's more than just Tua Tagovailoa's backup, and on Saturday helped Bama score (63!) points in a win over Ole Miss. He threw for 417 yards total and two touchdowns.
Quotable: "I think [the offense] did a marvelous job of taking the air out of the ball, scoring about every time we had the opportunity to." — Nick Saban
---
Total points: 22 (first-place votes: 0)
Notable: The Gators suffered their first loss of the season, but Trask did his part to give Florida a chance to win. He tossed for 312 yards and four touchdowns, giving him 14 on the year — in only three games.
Quotable: "He's the total package. He has a big, 6-[foot-]5 frame. He can make every throw, from showing touch on short routes to showing strength on go routes." — Mel Kiper Jr.
---
Najee Harris runs all over Ole Miss' defense, scoring five touchdowns on 206 rushing yards in Alabama's 63-48 win.
Total points: 16 (first-place votes: 0)
Notable: The Alabama offense amassed a whopping 723 yards in Saturday's win over Ole Miss, and Harris ran for 206 yards and five touchdowns. He averaged 9 yards on 23 carries.
Quotable: "They've got probably the best back in the country, if not one of the best backs in the country." — Georgia head coach Kirby Smart
---
Total points: 11 (first-place votes: 0)
Notable: Pitts had another strong performance in an upset loss to Texas A&M on Saturday, scoring a touchdown to run up his tally to seven TDs on the season.
Quotable: "He's a true matchup piece in the NFL, and even though Penn State's Pat Freiermuth is a more complete prospect, Pitts is making a real case out of the gate for TE1 in the 2021 class." — Todd McShay
---
Others receiving votes:
Total points in parentheses: Zach Wilson, BYU (4); Jaylen Waddle, Alabama (3); Sam Ehlinger, Texas (2); Sam Howell, North Carolina (2); Shane Buechele, SMU (1); Breece Hall, Iowa State (1); Khalil Herbert, Virginia Tech (1)
Ronaldo adds shaved head to the many phases of his hair
This article has been updated since it was first published on May 27, 2020
Juventus star Cristiano Ronaldo debuted a striking new haircut this week when he revealed on Instagram that he had shaved his head.
Ronaldo was filmed by partner Georgina Rodriguez as he was happily pedalling away on his exercise bike and crooning along to a song while sporting a drastic new buzz cut.
Ronaldo, who is isolating at home after testing positive for COVID-19 on Oct. 12 while away on international duty with Portugal, posted the video along with an inspirational message:
"Success in life is not measured by what you achieve but by the obstacles you overcome."
The 35-year-old has missed Juve's last two matches, and it is yet to be confirmed if he will be available for next week's Champions League clash against Barcelona — which of course means a renewal of acquaintances with long-time rival Lionel Messi.
Still, he has spent the time wisely, by digging out the clippers and updating his look once more.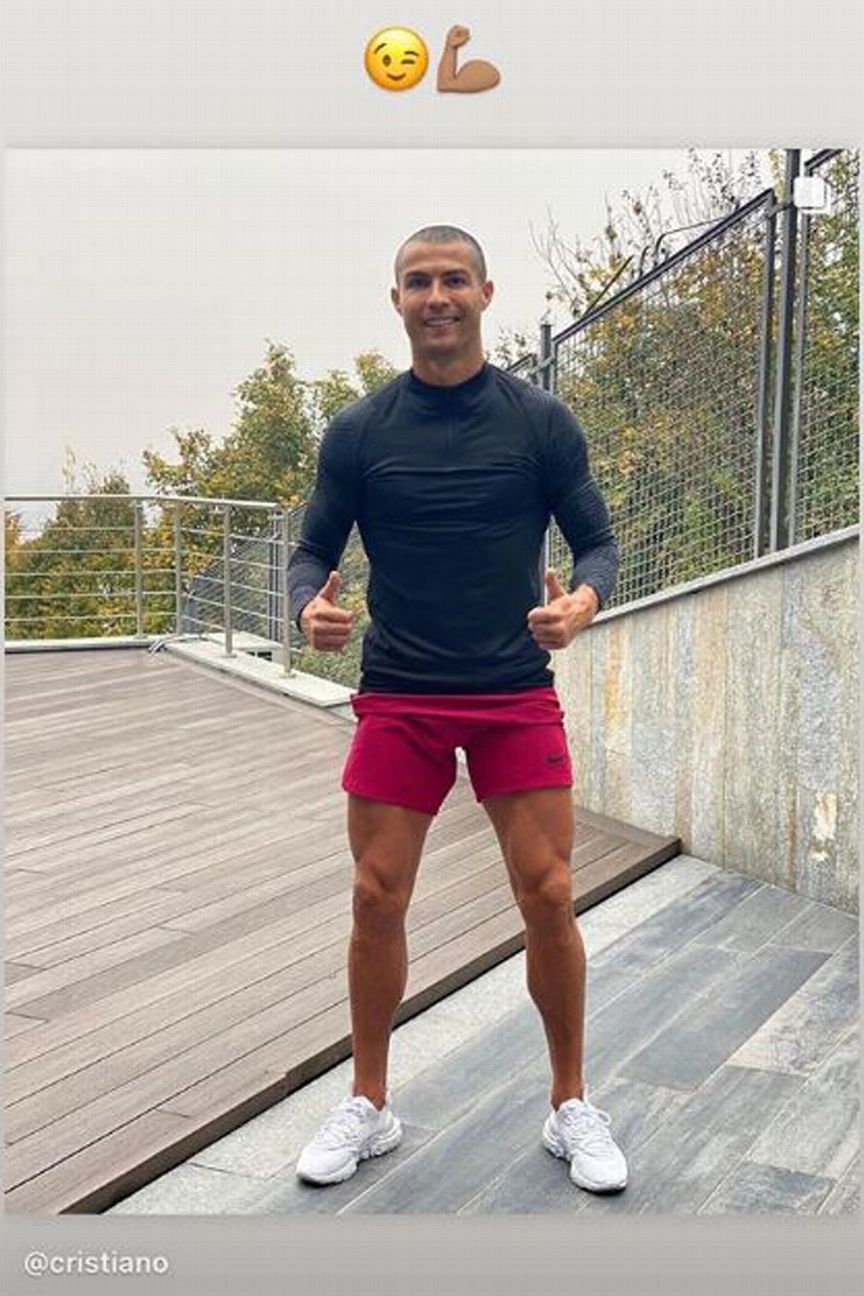 Here's a look back at some of the iconic follicular arrangements that Ronaldo has exhibited over the years, for better or worse.
– Stream ESPN FC Daily on ESPN+ (U.S. only)
– ESPN+ viewer's guide: Bundesliga, Serie A, MLS, FA Cup and more
Humble beginnings (2002-03)
Things got off to a stylish start when Ronaldo burst onto the scene sporting a swept-back mane held rigidly in place by an industrial slathering of wet-look gel.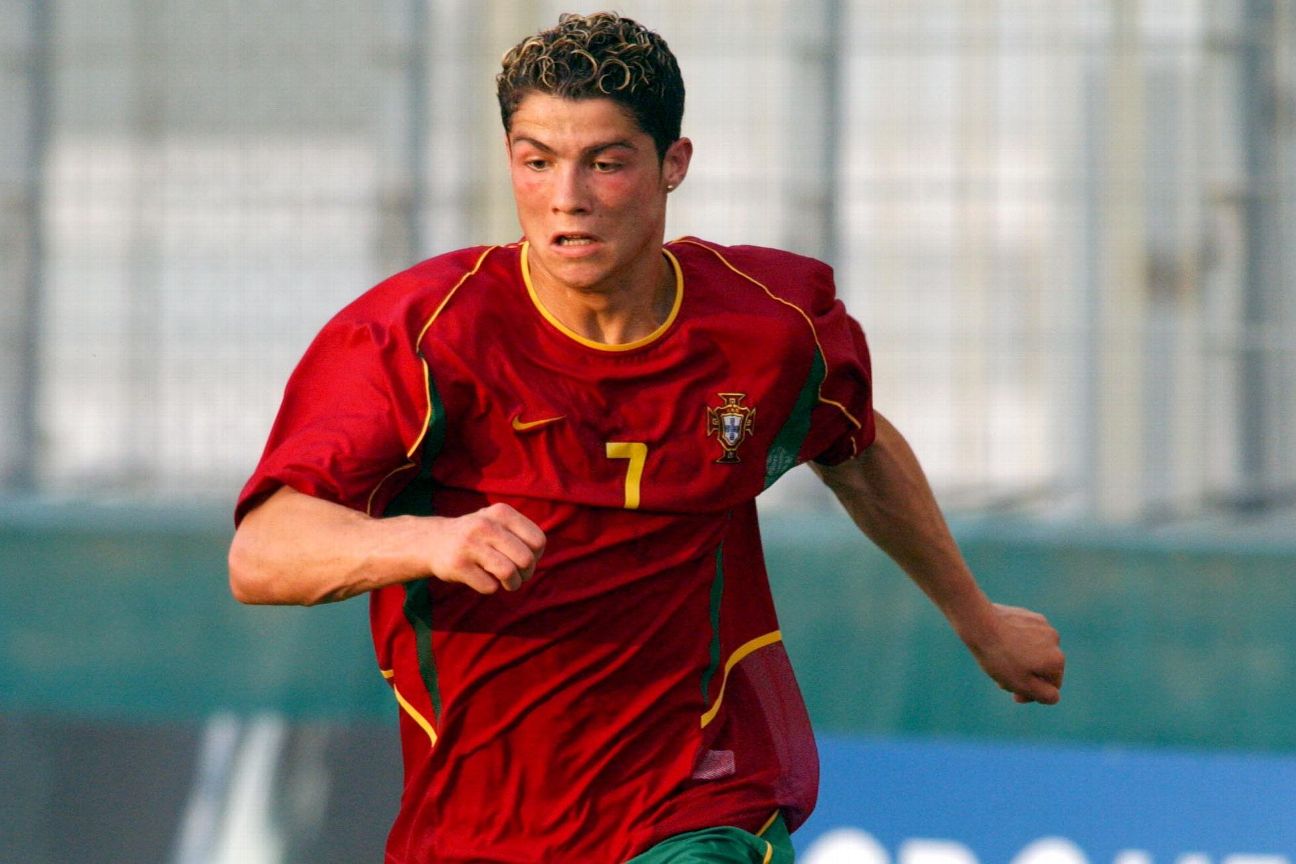 – ESPN+: Stream ESPN FC TV daily and 30 for 30: Soccer Stories
– Ogden: Premier League still stuck when it comes to Project Restart
Bem vindo ao Manchester (2003)
When Ronaldo made the leap to Manchester United, many fans were left wondering who this prodigious Portuguese kid was and precisely why he chose to sleep in a hayloft.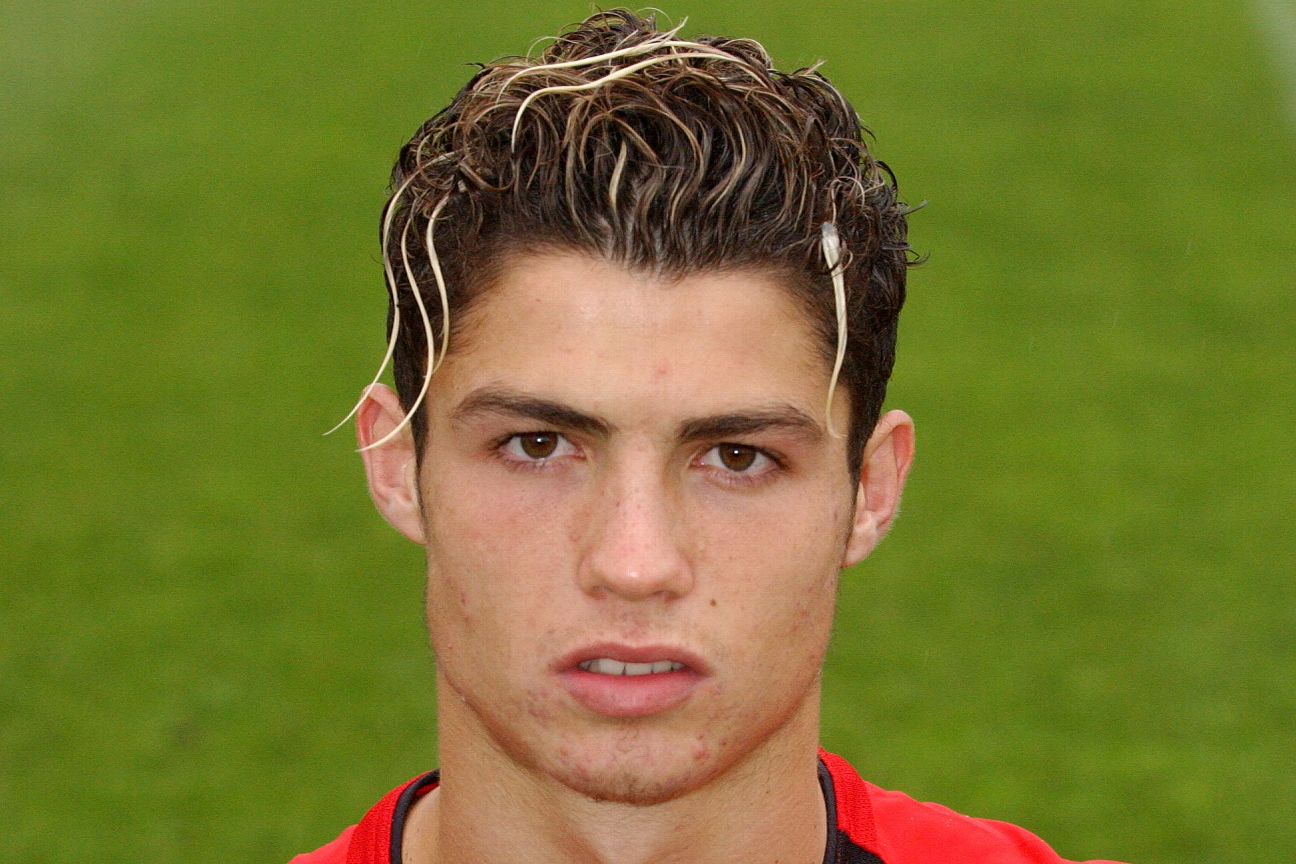 The braids (2004)
It surely cannot be coincidence that Sir Alex Ferguson appears to be looking on extremely disapprovingly in the background of this photo.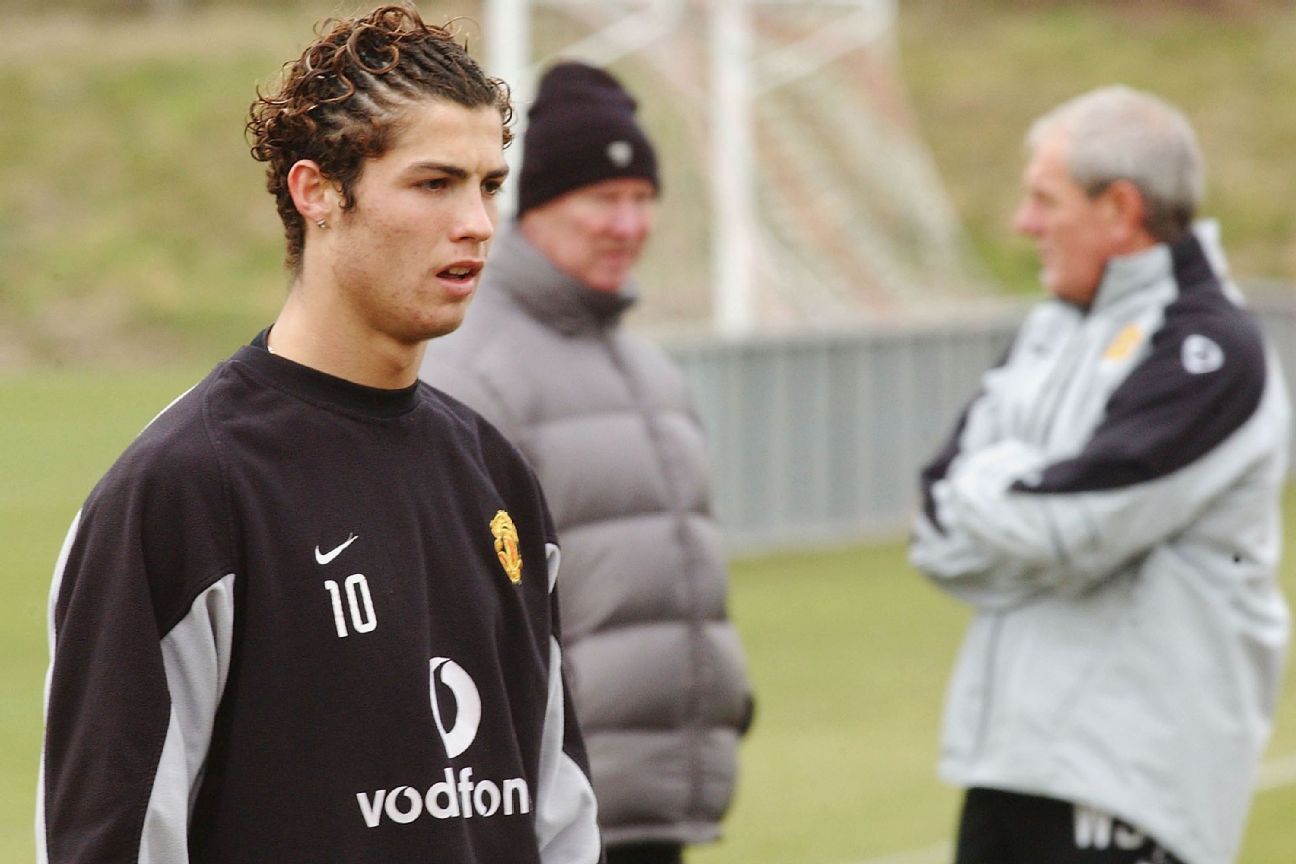 Threatening the mullet (2006)
Thankfully it wasn't long before the braids were replaced … but by something that resembles a live sea urchin.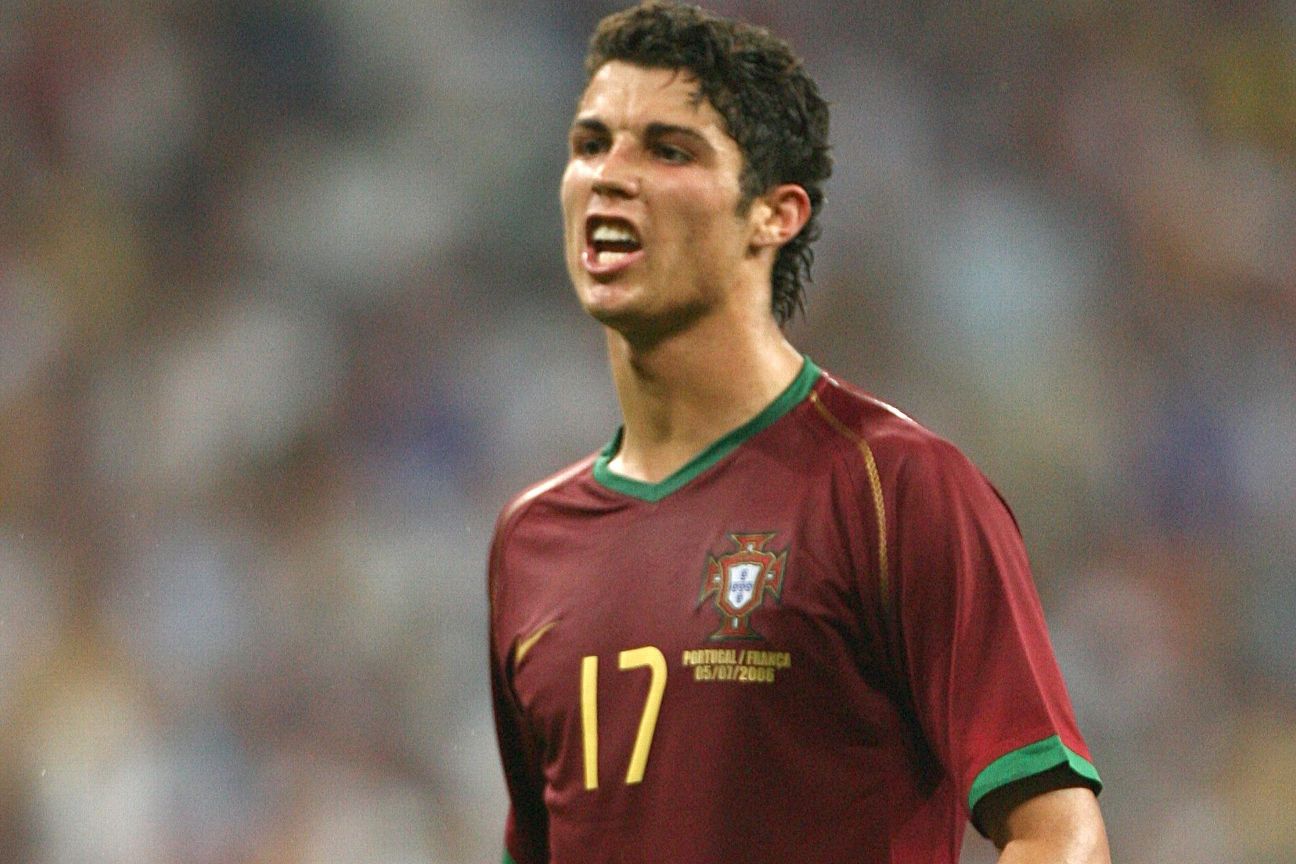 New club, new look (2009)
When you sign for Real Madrid in a world-record transfer deal and your presentation attracts a sell-out crowd to the Bernabeu, you definitely need to make sure you look the part.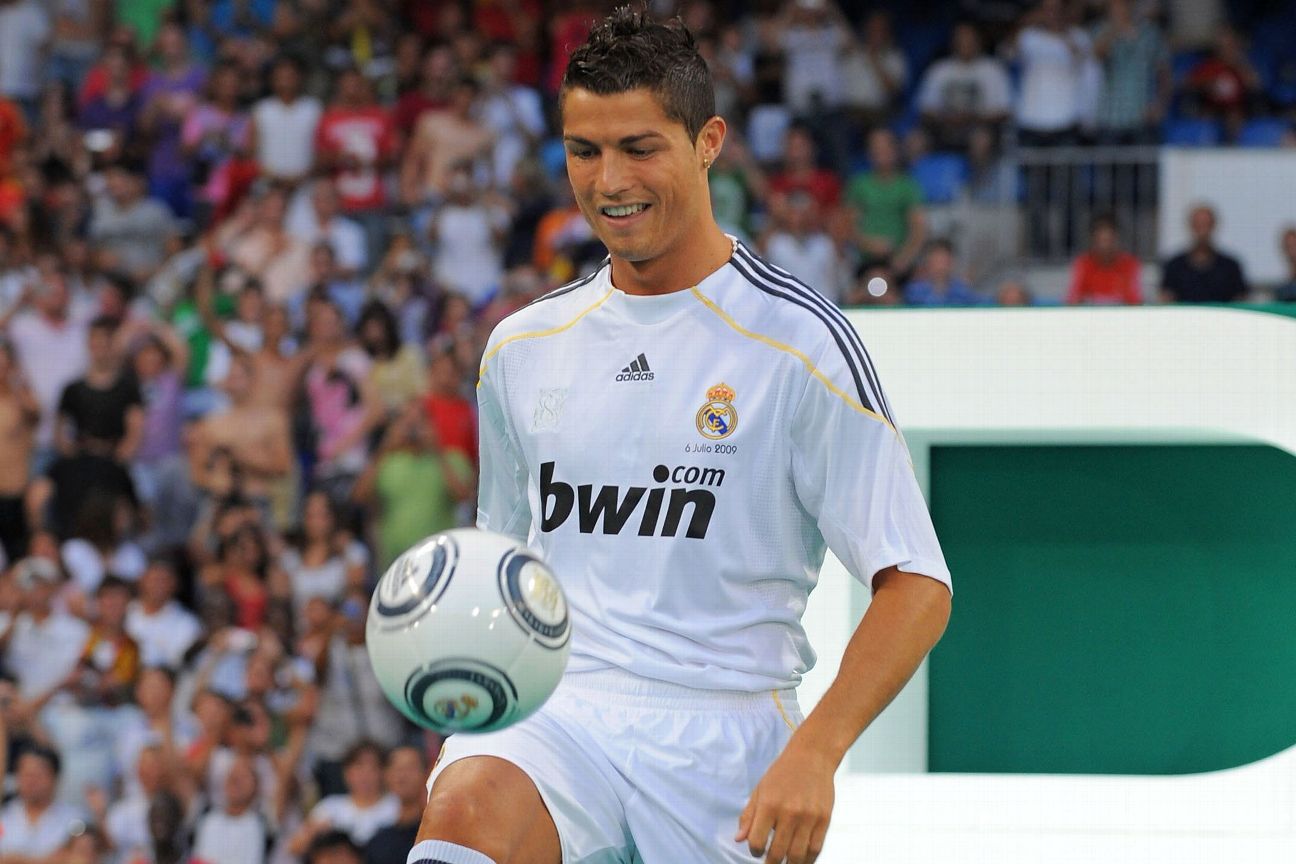 More gel than ever before (2010)
Thanks to his enormous Real contract, Ronaldo was able to increase his hair product budget by a significant order.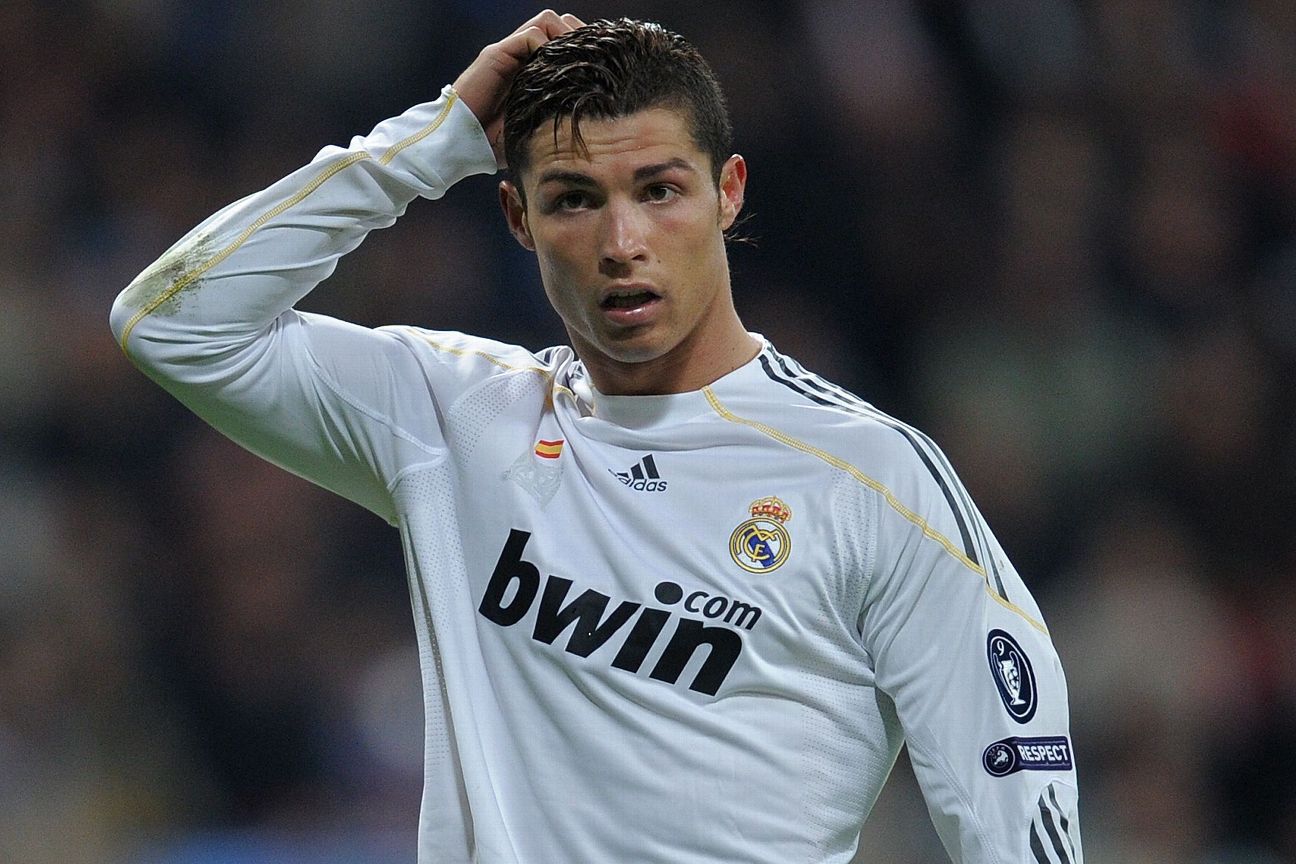 The slick side parting (2012)
Firmly entrenched at the very top of his game, Ronaldo opted for an altogether more svelte and geometric look, which served him well for many years.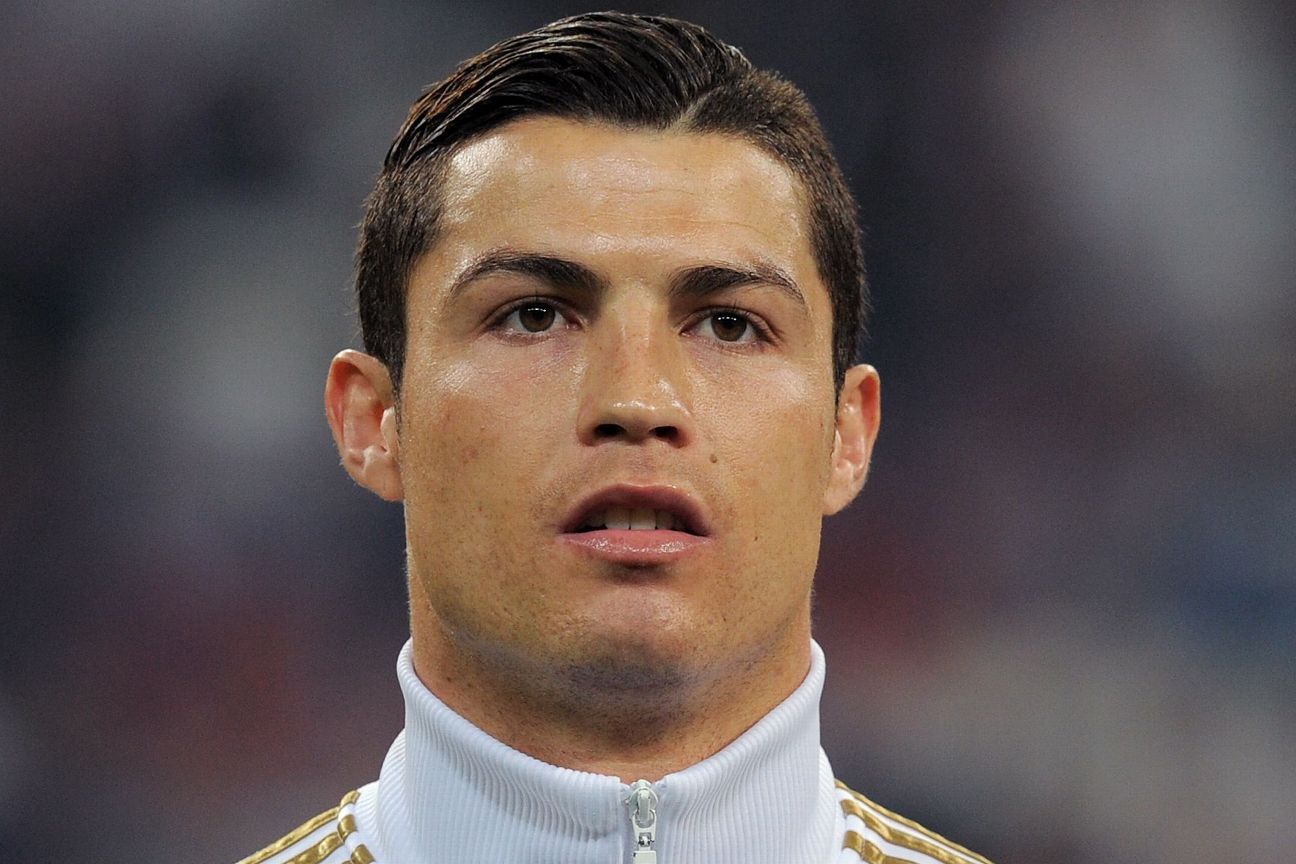 Tramlines (2013)
The tramlines look was all the rage at one point, and Ronaldo made sure he was right there.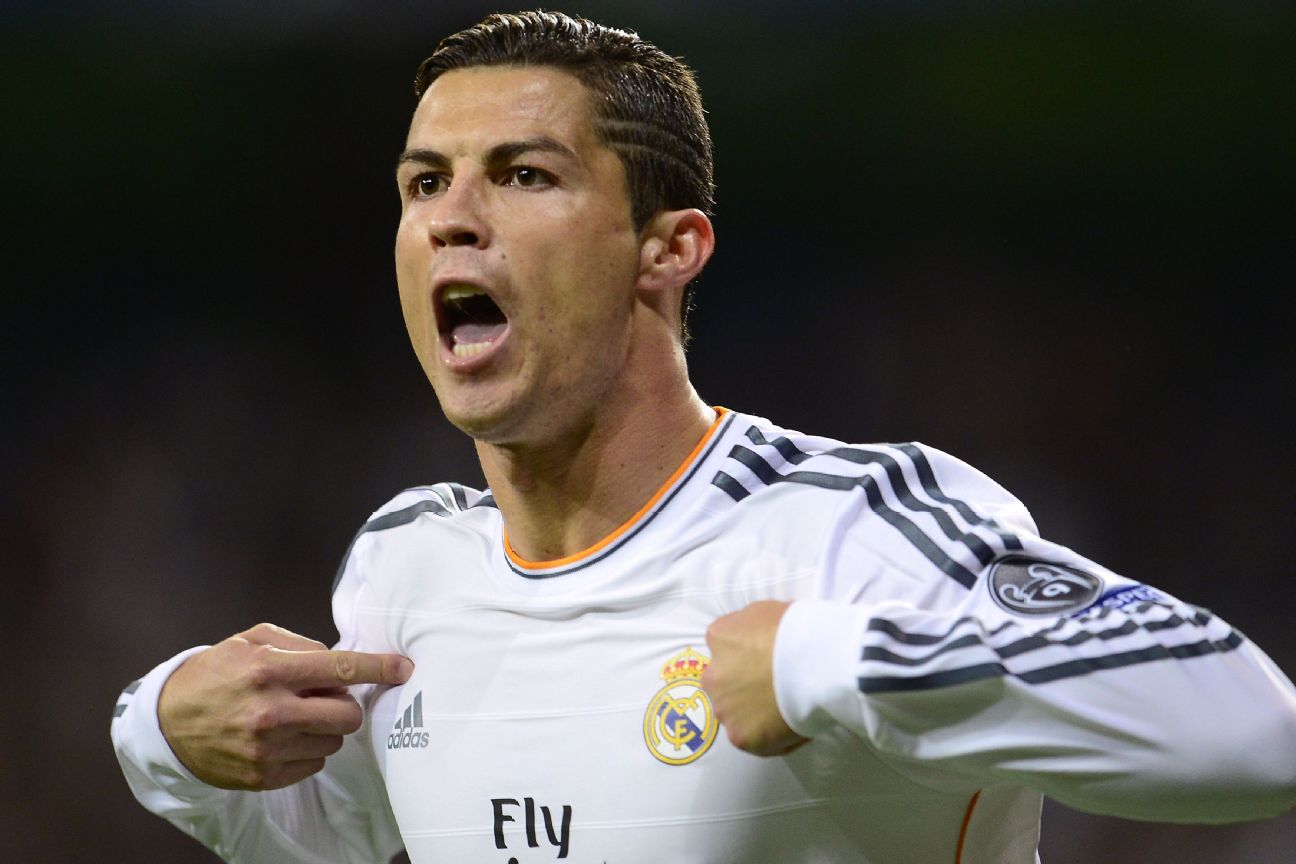 Return of the highlights (2017)
Just when you thought the hay was a thing of the past, the little bleached-blond worms staged a comeback and in far greater numbers than before.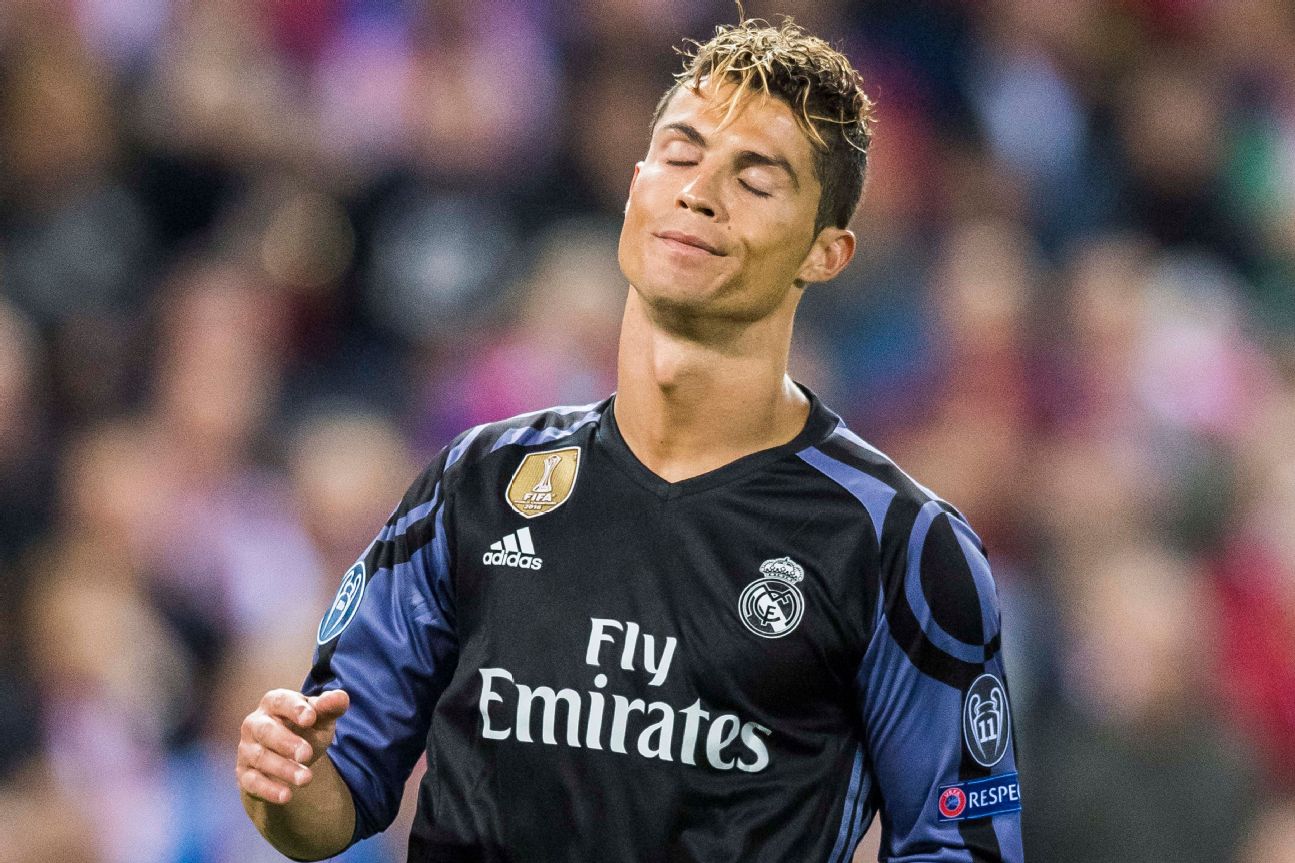 The Juventus buzz cut (2018)
Moving to the achingly fashionable country of Italy necessitated an sartorial overhaul, with Ronaldo trading in his slimy tresses for an immaculate crop.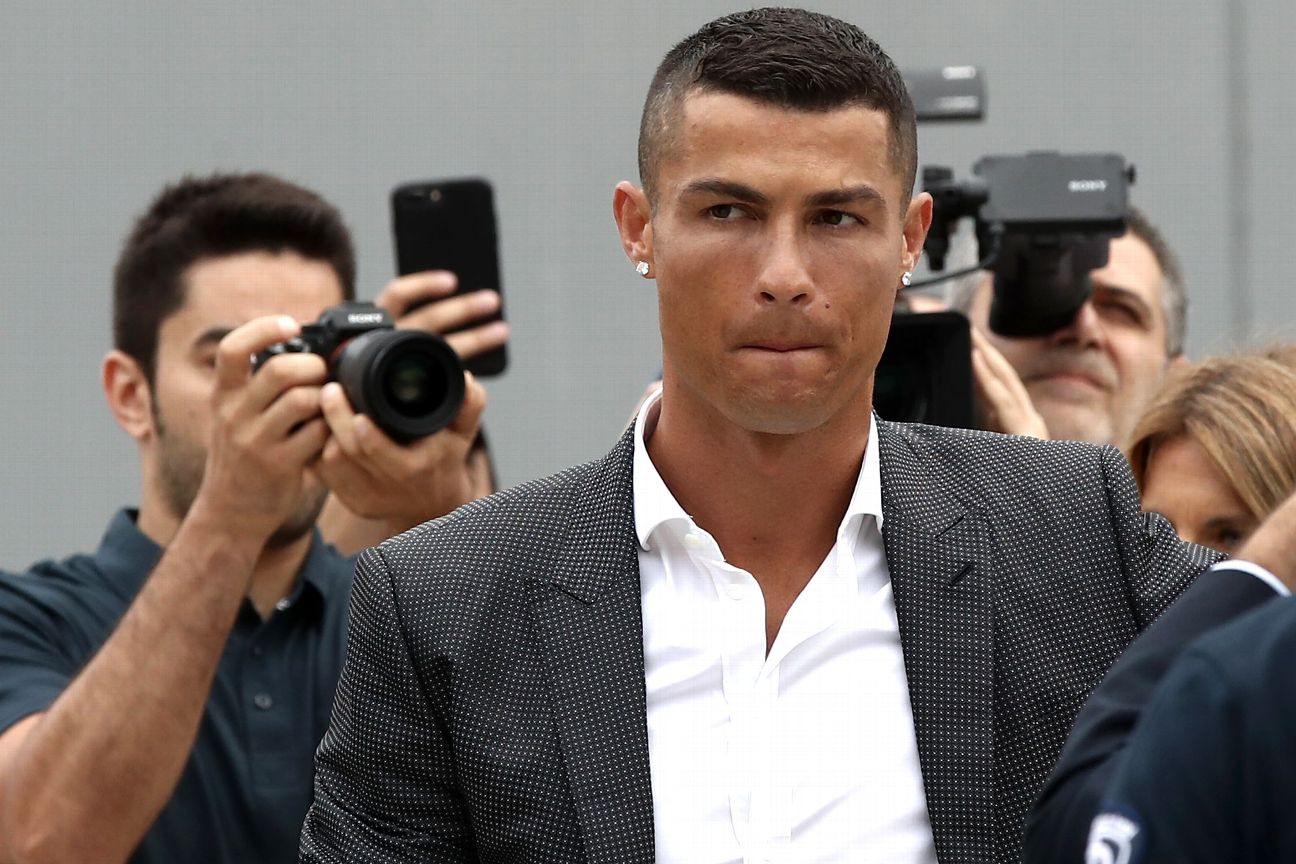 The mini bobtail (2020)
Quite possibly the most regrettable period of Ronaldo's hair evolution.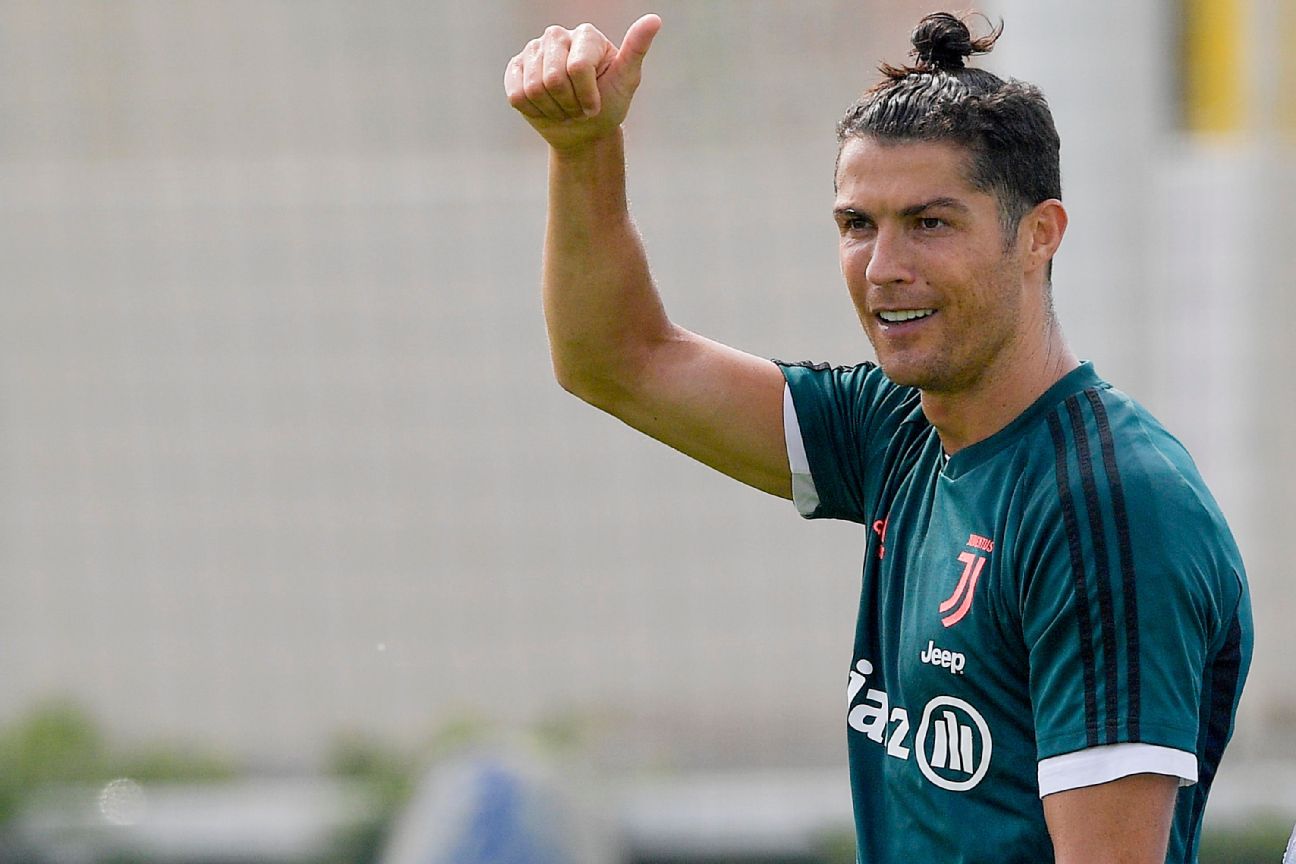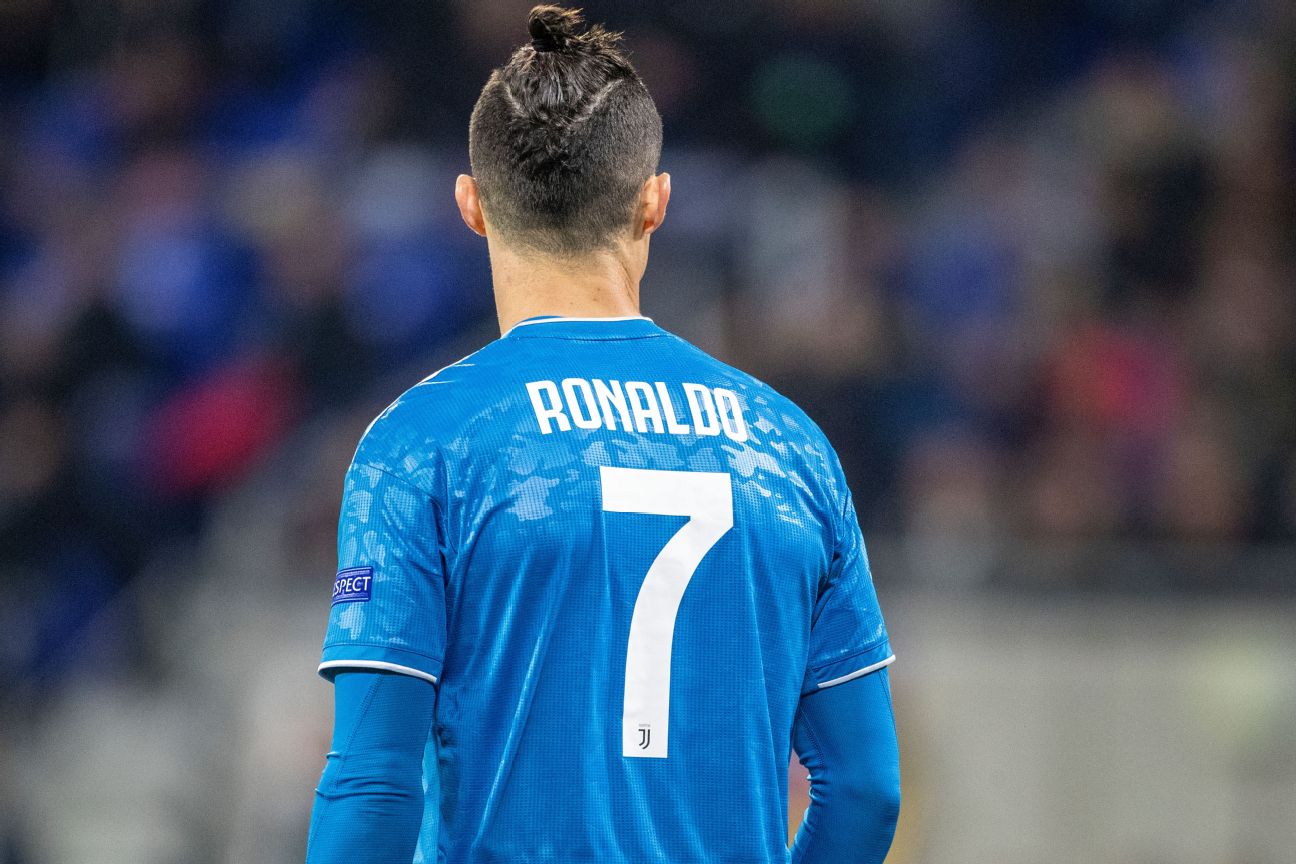 The topknot didn't look good when it suddenly became fashionable, and it certainly didn't look good several years after everybody else had seen sense and cut theirs off.
Approved ? 🤔 pic.twitter.com/FsWDUuMGx4

— Cristiano Ronaldo (@Cristiano) May 26, 2020
But at least there is some semblance of order when the locks were tied up, unlike the wild mane — due to professional hairdressers not being available during lockdown — that was unleashed when Ronaldo removed the hairband.
Is Tonight's Presidential Debate Too Late To Shake Up The Race?
Welcome to FiveThirtyEight's politics chat. The transcript below has been lightly edited.
sarah (Sarah Frostenson, politics editor): This is it — the last presidential debate — and, as we've said in our presidential forecast for a while now, President Trump is running out of time. Joe Biden has a double-digit lead in national polls and has gotten a number of good state polls in the past few days.
We still expect the race to tighten here in the home stretch, and a debate is a great way for that to happen. But it's also true that the last two weeks before an election don't necessarily change the race all that much.
The final two weeks usually don't change much
How much the national polling margin changed between 15 days before the presidential election and Election Day, since 1972
Leader in FiveThirtyEight national polling average
Year
15 days before ELECTION
Election Day
Change
2016
Clinton
+6.9
Clinton
+3.8
3.1
2012
Romney
+1.2
Obama
+0.4
1.6
2008
Obama
+6.8
Obama
+7.1
0.3
2004
Bush
+2.4
Bush
+1.6
0.8
2000
Bush
+2.7
Bush
+3.5
0.8
1996
Clinton
+14.9
Clinton
+12.8
2.1
1992
Clinton
+14.1
Clinton
+7.1
7.0
1988
Bush
+11.8
Bush
+10.4
1.4
1984
Reagan
+16.7
Reagan
+18.0
1.3
1980
Reagan
+2.3
Reagan
+2.1
0.2
1976
Carter
+2.0
Carter
+0.8
1.2
1972
Nixon
+25.5
Nixon
+24.1
1.4
So, let's start there. How big are the stakes going into tonight?
nrakich (Nathaniel Rakich, elections analyst): The stakes are kind of big but also kind of not?
On the one hand, it's the last obvious opportunity for Trump to win voters over and for Biden to screw up. On the other hand, I think the writing is on the wall for Trump.
Granted, our presidential forecast still gives him a 13-in-100 chance of staging a comeback. But Trump just hasn't shown any inclination to change his base-first strategy. He's also been behind Biden for a while now in our forecast:
I guess I'm just not counting on seeing a different Trump tonight from the one who bombed in the first debate.
kaleigh (Kaleigh Rogers, tech and politics reporter): It's rare for debates to have large, lasting impacts on the polls at the best of times, so it's hard to imagine a scenario where this debate upends things in a dramatic way.
geoffrey.skelley (Geoffrey Skelley, elections analyst): Given how rare live events are in the COVID-19 era, though, it's not impossible that something could come out that reflects poorly on Biden. So, in that sense, it is a big deal.
At the same time, a national poll from The Economist/YouGov found this week that Biden led 52 percent to 43 percent among likely voters, and that only 4 percent of those voters said they might change their minds. So, unless Trump can win over the incredibly small number of voters who genuinely are unsure — there are a lot fewer undecided voters this year — it's going to be tough to win the election. And I'm not sure much can happen that's going to shift public opinion sharply.
kaleigh: Like Nathaniel, I'm curious to see whether Trump changes his strategy at all. Obviously, the muted mics will limit how much he can talk over Biden, but arguably, that tactic didn't work so well. At least one poll found the majority of respondents disapproved of Trump's behavior in the last debate, and even some Republicans said it made them support him less afterward.
nrakich: I'm not so sure the muted mics will make a big difference, Kaleigh. Maybe we won't be able to hear Trump's interruptions, but Biden will. And that could trip Biden up or stop him mid-answer.
sarah: Saying Trump bombed is a bit harsh, though, Nathaniel. After all, Clinton "won" the 2016 debates, and we saw how that turned out.
It's easy to get obsessed with comparisons to 2016, and as we've written, you shouldn't make too much of one election — after all, it's a sample size of one. That said, there are some pretty big differences from 2016, yes?
kaleigh: Well, there's the pandemic. That's a pretty stark contrast. It has changed how we vote, how candidates campaign, how the economy is doing and so much more.
I wonder how different this election would be compared with 2016's if COVID-19 hadn't happened.
geoffrey.skelley: Well, as that Economist/YouGov survey and others have shown, this election has far fewer undecided or third-party voters, which makes it harder for the debates to move mountains.
In FiveThirtyEight's national polling average, Biden and Trump's combined support adds up to about 94 percent. But at the same point in 2016, Trump and Clinton totaled just about 86 percent — a lot more voters were in play even in the late stages of the campaign. The same is true in state-level polls as well. For example, around 95 percent of voters in Wisconsin are backing Biden or Trump in our polling average, whereas 86 percent of voters there said they supported Trump or Clinton at this point in 2016.
nrakich: Not to mention, Biden's lead is simply bigger than Clinton's was at this stage of the 2016 campaign.
As of Wednesday afternoon, Biden led by 9.9 points in our national polling average; 13 days before Election Day in 2016, Clinton would have led by an average of 6.4 points, using the same methodology.
Something else that I think makes tonight's debate less important: At least a quarter of voters have probably already cast their ballots. According to statistics collected by political scientist Michael McDonald, more than 41 million early or absentee votes have already been cast, or 30 percent of 2016 turnout (although 2020 turnout could be much higher if voter enthusiasm is any indication). So, even if something big happens tonight, a lot of people will have already voted.
geoffrey.skelley: That's true, Nathaniel, but it could be that those early voters would have voted already anyway, as studies have shown that voters who vote early are more likely to be very partisan. Or, put another way, maybe those people weren't going to change their minds anyway.
sarah: Those are all really good points — especially Kaleigh's, about what this election would have looked like if COVID-19 hadn't happened. What could we be missing, though? (And one big reason why comparisons to 2016 have their limitations!)
nrakich: Well, it's always possible there will be a polling error.
So, if the debate budges the polls just enough — say, to where Biden has a 4-point national lead instead of a 10-point one — that makes it significantly more likely that Trump could win.
If Biden stays at +10 nationally, though, it would take a truly bonkers polling error to save Trump.
kaleigh: There are also more conventional differences. For example, this election has an incumbent candidate.
geoffrey.skelley: Speaking of polling error — and whether we could have a "Dewey Defeats Truman" on our hands — pollsters have tried to account for some of the things that led to problems with state polls in 2016. For example, some are weighting their samples by education, or even education and race, to avoid underrepresenting white voters without a college degree, voters who went so strongly for Trump in 2016.
So, some state polls could be better this time — although, of course, it's impossible to predict the direction of a polling error before an election.
Polling bias is not very consistent from cycle to cycle
Weighted-average statistical bias of polls in final 21 days of the election, among polls in FiveThirtyEight's Pollster Ratings database
| Cycle | Governor | U.S. Senate | U.S. House | Pres. General | Combined |
| --- | --- | --- | --- | --- | --- |
| 1998 | R+5.7 | R+4.8 | R+1.5 | | R+4.2 |
| 1999-2000 | D+0.6 | R+2.9 | D+0.9 | R+2.6 | R+1.8 |
| 2001-2002 | D+3.0 | D+1.4 | D+1.3 | | D+2.2 |
| 2003-2004 | R+4.2 | D+1.7 | D+2.5 | D+1.1 | D+0.9 |
| 2005-2006 | D+0.3 | R+1.3 | D+0.2 | | R+0.1 |
| 2007-2008 | D+0.5 | D+0.8 | D+1.0 | D+1.1 | D+1.0 |
| 2009-2010 | | R+0.7 | D+1.7 | | D+0.6 |
| 2011-2012 | R+1.3 | R+3.3 | R+2.6 | R+2.5 | R+2.6 |
| 2013-2014 | D+2.3 | D+2.5 | D+3.7 | | D+2.7 |
| 2015-2016 | D+3.3 | D+2.8 | D+3.7 | D+3.1 | D+3.0 |
| 2017-2019 | R+0.9 | D+0.1 | R+0.3 | | R+0.3 |
| All years | D+0.3 | D+0.1 | D+0.7 | D+0.2 | D+0.3 |
sarah: OK, back to the debate. The rules have changed, as Kaleigh and Nathaniel were mentioning earlier, and now the moderator can mute the candidates if they speak out of turn. Here's a snapshot of the six issues they are expected to stick to:
Fighting COVID-19
American families
Race in America
Climate change
National security
Leadership
What do we think might be covered by these issues? What plays to Biden's strengths? And Trump's?
geoffrey.skelley: Well, I'm going to go out on a limb and say that "fighting COVID-19" is not going to go well for Trump because Americans generally think he's done a poor job handling the pandemic. That leaves Biden with a lot of material to work with.
nrakich: Yeah — according to our poll with Ipsos before the last debate, respondents said 78 percent to 20 percent that Biden was better on the issue of COVID-19. And that was before Trump announced he had tested positive for COVID-19.
More people trust Biden to handle COVID-19
Share of people who named each issue as the most important one facing the U.S., and whether they think Trump or Biden would handle that issue better, according to a FiveThirtyEight/Ipsos poll
Who's better on the issue…
issue
share
TRUMP
biden
COVID-19
31.9%
20.1%
78.0%
The economy
22.0
79.1
19.2
Health care
9.6
27.9
71.8
Racial inequality
7.4
6.0
90.9
Climate change
4.9
4.7
95.3
The Supreme Court
4.5
61.1
38.4
Violent crime
4.2
80.6
18.1
Economic inequality
2.9
14.3
85.7
Immigration
2.8
61.3
38.7
Abortion
2.8
93.5
6.5
Other
1.7
55.3
41.8
Education
1.5
44.7
44.1
Gun policy
1.4
69.6
30.4
kaleigh: Trump has already been trying to positively spin his bout with the coronavirus — he's been through it! He survived! But it will be pretty easy for Biden to point out that Trump didn't take the virus seriously since he actually caught it. Not to mention, many Americans don't think Trump took enough COVID-19 precautions, and there are signs that this hurt him electorally.
nrakich: I'm curious what the "American families" segment will touch on … does anyone have any inkling what that means?
geoffrey.skelley: 🤷‍♂️ Perhaps it's a roundabout way of saying the economy. Kitchen table issues. Of course, the economy touches almost every topic to some extent.
kaleigh: That's my bet, Geoffrey, but it's just vague enough to be uncertain.
sarah: My money is on the suburbs.
Or, at the very least, I can imagine suburban families being mentioned by both Biden and Trump. Trump won suburban voters in 2016, but he's in real trouble here in 2020, as many white suburban women are continuing to move away from the Republican Party, as we saw in 2018.
But, yeah, given the economy ranked as voters' first or second issue, according to our polling with Ipsos, I think that's right, too, Geoffrey and Kaleigh.
The economy is one issue where Trump has always had an advantage.
nrakich: "Climate change" and "race in America" also seem like good issues for Biden. According to that Ipsos poll, more than 90 percent of Americans trust Biden more than Trump on both of those issues!
On the other hand, they also said they trust Trump more than Biden, about 81 percent to 18 percent, on "violent crime." So Trump might try to reframe the segment on race in America into one about rioting and looting.
As for national security, I think it's fair to say that segment will move the fewest votes. American elections generally aren't decided on foreign-policy grounds.
kaleigh: Honestly, is there anything in that lineup that isn't well-trodden territory at this point?
sarah: Yeah, it is hard to imagine that any of the issues discussed tonight will cover new ground in a way that sways voters. They do feel like well-trodden talking points at this stage, and the reality remains that Trump really does need the polls to tighten. Otherwise, his odds in our forecast will continue to fall. But, of course, even a 5 percent chance of something happening is something you should take seriously.
OK, the stakes are high. Trump needs some movement in the polls, and Biden isn't a safe bet. What will you be watching for tonight, and in the last week of the election — knowing, of course, we're all kind of flying blind?
nrakich: To me, the big question is, can Biden maintain his 10-point national lead after this debate? Or will tonight "reset" the race and bring the polling average down to Biden +7 or so, which is where it has been for most of the year?
Even if that were to happen, Biden would still have a good chance of winning, but the size of his margin could determine things like whether Democrats win the Senate or the number of state legislatures Democrats flip.
geoffrey.skelley: It's true that incumbent presidents have had a habit of struggling in first debates, only to come back stronger in later ones. This was true of Barack Obama in 2012 and Ronald Reagan in 1984. So don't count out a much better showing from Trump tonight.
What Would Democrats Do If They Controlled Congress And The White House?
There's a decent chance that in January 2021, Washington, D.C. will be a one-party town.
Democrats have a 72 percent chance of controlling the White House, House of Representatives and Senate, according to the Deluxe version of FiveThirtyEight's 2020 forecast. It would be the first time they've had a political "trifecta" since the first two years of the Obama administration. But while that possibility has pushed some to dream big, Democratic operatives say the limitations of their party's big-tent politics will likely determine what gets done as much as the wishes of a Biden administration.
In the closing weeks of the presidential campaign, Biden has dodged questions about a once-fringe idea for expanding the number of seats on the Supreme Court, which has let imaginations run wild. Could Democrats actually pursue structural changes on a level not seen in decades? Statehood for Washington, D.C. and Puerto Rico, an overhaul of the federal judiciary, a "Green New Deal" on the scale of what Franklin Roosevelt did during the Great Depression? The country is brutally divided by partisan affiliation, and there is some sense that politics has moved to a more Machiavellian plane; if you are guaranteed power for only two years, leverage it to the hilt.
Yet even court-expansion advocates seem dubious about whether Biden and a Democratic Congress would actually come out of the gate by adding judges to the highest court. The "wish list," said Christopher Kang of Demand Justice, a liberal group that advocates for judicial reform, is led by "expanding the Supreme Court by adding four seats to offset the two seats that would have now been stolen from a Democratic president." More likely, though, according to Kang, is that Democrats expand the broader federal judiciary and nominate judges with resumes outside the bounds of the typical white-shoe law firm pedigrees (civil rights activists and academics fill the Demand Justice shortlist). Kang suggested as many as 200 judgeships could be added, pointing out that the Judicial Conference (the policymaking body for the federal courts) has recommended the creation of 70 new judgeships to keep up with the pace of caseloads.
Democrats' agenda will also be determined by their margin of victory in the Senate. Sen. Joe Manchin will still be in the caucus, after all. Ryan McConaghy, who worked for Senate Minority Leader Chuck Schumer, was circumspect when it came to the subject of court expansion. "That is definitely the type of thing that would take a long time and require very careful consideration of where the votes are," he said. McConaghy, like other Democrats I spoke to, expected that a Democratic Congress's first priority would be a stimulus package. He drew comparisons to Obama's first term for what might happen next. "Democrats do not hold all three decision-making bodies often, so there's going to be a real desire to have progress on a core priority. I think there's a good chance that climate plays the role in 2021 that the ACA played in 2009 and 2010."
As Election Day and a potential transition bears down, what seemed most on the minds of the progressives I spoke to is how a Biden White House would be staffed. There's a worry on the left that Biden — known for hewing closely to wherever the party's center is at any particular moment — won't seize on a post-Trump moment to make big changes. One progressive Democratic aide, who spoke on the condition of anonymity because of the sensitivity of intraparty critiques during an election, told me that they were worried that recent history — the Obama administration during the financial crisis — would be a guide for how Biden might act. "Everyone was talking at the time about how Barack Obama was reading "Team of Rivals," and he picked Hillary Clinton as Secretary of State, but you look at what they did with their economic team, and it was all the Citi Group-allied, Wall Street-sympathetic cabal." Back in January 2019, economist Paul Krugman, who lobbied the Obama administration unsuccessfully for a bigger stimulus package following the economic collapse of 2008, joked to me that "the financial industry has so much clout and so much influence, not just because of the money but because they're smart people, they're persuasive, they have great tailors." There's a sense that Biden could choose gatekeepers who aren't open to the sorts of broad changes that the Democratic primaries put in front of voters.
Under particular scrutiny are Biden's choices for Chief of Staff: Ron Klain, Steve Ricchetti and Bruce Reed have all served as Biden's chief of staff at various points in time. Progressives have carved out a favorite in Klain, and the Democratic aide I spoke to said that if Biden chose Ricchetti or Reed, "It's a major tone-setter." In areas like government antitrust action — the Department of Justice filed suit against Google this week for antitrust violations — the aide said they weren't optimistic about a Biden administration. "The odds that he picks people that are allied with Amazon, Google, and Facebook to run DOJ antitrust, to run the FTC — they're pretty high," they said. "I'm pessimistic."
Sean McElwee, executive director of Data For Progress, seemed hesitant to get too optimistic. "I think the big constraint for the Obama administration and not doing progressive stuff was first the deficit fearmongering," he said. "We're going to spend a lot of time making the case that Democrats shouldn't allow themselves to sort of be hampered by the deficit."
Saikat Chakrabarti, Rep. Alexandria Ocasio-Cortez's former chief of staff, also brought up what he saw as the misguided thinking of establishment Democrats — Biden foremost among them — on economic matters like the deficit. "I think he's probably got some ideological hang-ups around how debt works and how deficits work and how taxes work," Chakrabarti said. "He just needs people around him who can shake him free of those misconceptions."
McConaghy thinks Democrats are also likely to push for the kind of reforms outlined in H.R. 1, a bill passed by the House in 2019 that proposed automatic voter registration, restoration of provisions in the Voting Rights Act and offered (non-binding) support for making Washington, D.C a state. That last item is one progressives are sure to push for. McElwee called granting D.C. statehood "morally the right thing to do." But McConaghy said it could be tough to make a reality. "That type of thing exists in the outer ring of what the main focus will be," he said, pointing out that the nature of the Democratic caucus is "ideologically wide and geographically diverse." Some rural state Democrats would likely be against D.C. statehood, he said, because of a perception that it would dilute the power of their vote.
The big-tent nature of the Democratic Party is already being tested, as the Biden campaign floated the idea this week that certain Republicans could find a place in the former vice president's cabinet.
The news was met with opprobrium from parts of the Democratic ecosystem.
"People Biden is vetting: John Kasich, Meg Whitman, Jeff Flake, Charlie Baker, Charlie Dent," one activist tweeted.
"People Biden is not vetting: Anyone who endorsed Bernie Sanders."