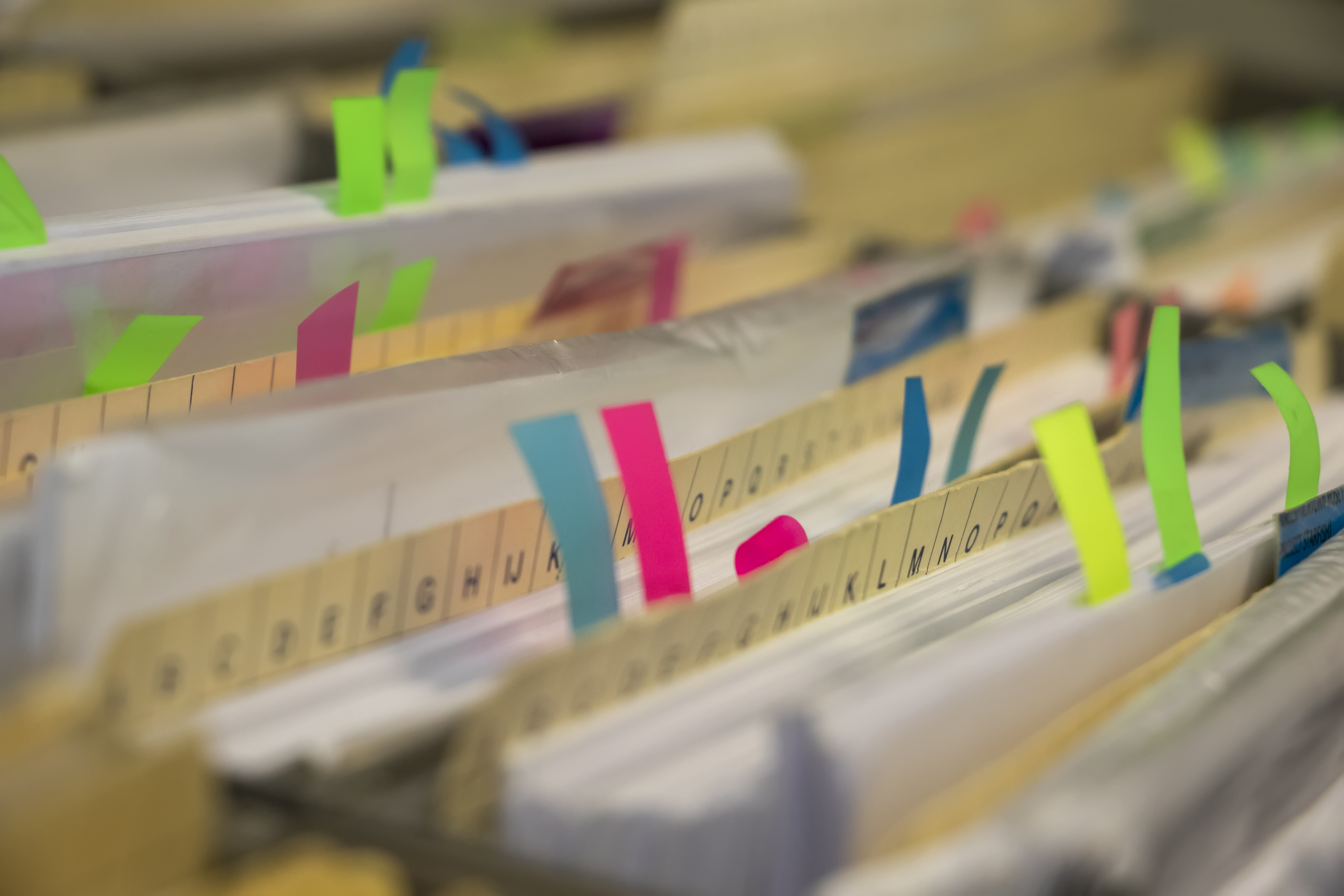 Reclaim the Records—a group of activist genealogists, historians, journalists, teachers—has filed what may be the largest Freedom Of Information Act Request of all time. The group wants the National Archives and Records Administration (NARA) to release billions of digital images and their associated metadata to the public.
NARA is a government agency that preserves and archives the American government's historical records. It's also supposed to increase public access to those records. To accomplish that goal, NARA partnered with private companies such as genealogical website Ancestory.com to digitize and upload census records, immigration records, and other historical documents. 
Digitizing these records is a massive task, one NARA likely couldn't accomplish on its own. In exchange for its help, NARA granted the private companies limited exclusivity to the records. That means that billions of documents related to America's history are behind paywalls on sites like Ancestry, FamilySearch, and Fold3.
According to the agreements, the sites were supposed to open up their digitized archive to the public after an exclusivity period of 3 – 5 years. "In practice, this simply hasn't happened," Reclaim the Records said in a blog post announcing the FOIA. "NARA has never actually posted online the vast majority of these records that were digitized through their partnership program, not to their Catalog nor indeed anywhere else where the public might be able to freely access and download the now-digital records. This remains the case today, even when the embargo periods for many of these record sets have been expired for more than a decade, sometimes two decades."
Most of these are stored behind Ancestry.com's paywall, in part because Ancestry purchased several of the other sites that NARA had made deals with when they were still independent. "NARA surely did not mean to create a de facto monopoly on nearly all digital copies of important American historical documents like the Census and immigration records and military files, all for the benefit of a single private corporation," Reclaim the Records said on its site. "But by not making the no-longer-embargoed documents available to the public anywhere else, not even on NARA's own website, and leaving them solely in the hands of their mostly-commercial partner organizations, that is exactly what has happened."
Reclaim the Records has asked that NARA release all the records it made in partnership with private companies in their digitized, uncompressed, non-watermarked form. It also wants all the files' associated metadata, the training and formatting materials used to facilitate the creation of the digital files, and any records still held by Ancestry or other private companies that NARA failed to collect.
To facilitate the transfer, Reclaim the Records had said it's willing to pay for USB drives and the cost of shipping them. It said it would also take digital copies of the records moved from NARA's Amazon Web Services server to Reclaim the Records Amazon Web Services server.
Reclaim the Records filed its FOIA on October 14. NARA has 20 business days to acknowledge its receipt of the FOIA but the release of the records, should the come, could take far longer.
Covid-19 hospitalizations in Colorado are now the highest they've been since May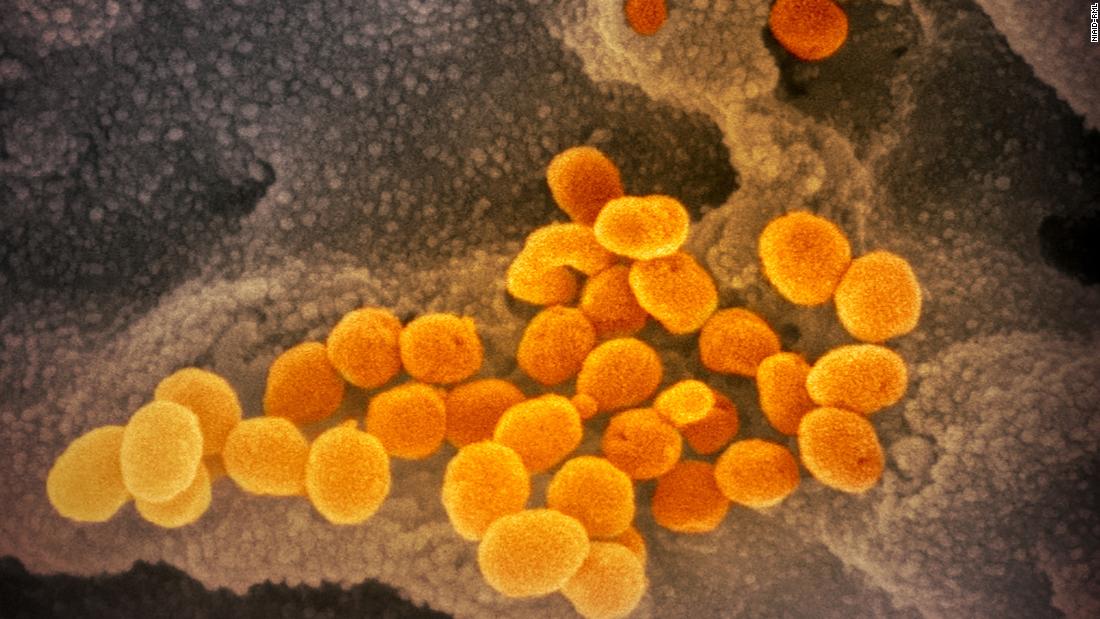 Long-term heart damage is likely in some survivors of Covid-19, a team of doctors reported Monday.
The doctors found that Covid-19 dysregulates the way the blood clots, and damages the lungs and their ability to process fresh oxygen into the blood, they wrote in a review for the American College of Cardiology.
Patients who have had to undergo ventilation — and the medicated sedation that goes along with that — are most in danger, wrote Dr. Sean Pinney of the Icahn School of Medicine at Mount Sinai and his colleagues.
The doctors noted that about a third of survivors of the closely-related severe acute respiratory syndrome (SARS) virus in 2003-2004 had persistently abnormal lung function a year after illness, with lower exercise capacity — and Covid-19 appears to damage the heart even more.
A second study noted a kind of damage to the heart known as myocardial injury in about a quarter of coronavirus patients.
A third study in the same journal noted that patients with excess body fat, uncontrolled blood sugar, high blood pressure and high cholesterol face much higher risks of complications from coronavirus. Many Americans have all four problems.
UK to start rapid COVID-19 tests at Heathrow on Tuesday: Report
Airlines argue pre-departure virus tests crucial to get people travelling safely again.
Passengers travelling to Hong Kong and Italy from Britain's Heathrow Airport will undergo a one-hour coronavirus test before flying out of the United Kingdom under plans to open up international travel, The Times newspaper reported on Tuesday.
Rapid tests will be introduced from Tuesday at Heathrow Airport in London to allow travellers to enter countries where a negative COVID-19 test result is needed to avoid a lengthy quarantine, the newspaper said.
Passengers are required to book a test in advance at a cost of 80 British pounds ($103), the report added.
Aviation services firms Collinson and Swissport have set up rapid-testing facilities for outbound passengers at Heathrow, the newspaper said.
The testing facilities will initially be open for four weeks and could be extended if there is sufficient demand from passengers, the report added.
Heathrow, Collinson and Swissport did not immediately respond to the Reuters news agency's requests for comment early on Tuesday.
Airlines including British Airways, Virgin Atlantic and Cathay Pacific are among the first to be offering the facility to passengers using Heathrow's Terminals 2 and 5.
More than 40 million people around the world have now been diagnosed with the coronavirus and there has been a wave of new cases in Europe. Countries like Hong Kong have kept the virus in check with strict border controls and quarantines.
Child labour rising in Ghana and Ivory Coast's cocoa farms: Study
Children doing hazardous work has gone up in the world's top coca producers, a US government study found.
The use of child labour has risen in cocoa farms in Ghana and Ivory Coast during the past decade despite industry promises to reduce it, academics said on Monday, largely supporting earlier findings that were questioned by both states.
The prevalence of children doing hazardous work, including using sharp tools, has also gone up in the world's top two cocoa producers, according to the study funded by the United States government.
The levels were higher than in 2010 when companies including Mars, Hershey, Nestle and Cargill agreed to reduce the worst forms of child labour in Ghana and Ivory Coast's cocoa sectors by 70 percent by 2020.
The two West African countries – which together produce about two-thirds of the world's cocoa – had both questioned the methodology used in an earlier version of the report prepared by researchers from the University of Chicago and seen by Reuters News Agency in April.
Ghana again questioned the data in the new report, released on Monday after the US Department of Labor appointed a group of independent experts to conduct a review.
Mars said in a statement that it had committed $1bn to a responsible sourcing strategy and called for legislation to address the root causes of child labour on West African cocoa farms.
Hershey and Nestle referred Reuters to the World Cocoa Foundation (WCF) industry group. Cargill did not respond to a request for comment.
Monday's report cut the estimate of the number of children currently working in cocoa production in the two countries to 1.56 million, from more than two million in the April study, saying it had changed the ways it weighted its data. It did not give comparative totals from 10 years earlier.
'Complexity and scale'
But it said the proportion of children from agricultural households in cocoa-growing areas that are engaged in child labour in the cocoa sector across Ivory Coast and Ghana had increased to 45 percent in 2018/19 from 31 percent in 2008/09.
The corresponding levels for hazardous work had risen to 43 percent from 30 percent, it added.
"Despite the efforts made by the governments, industry and other key stakeholders in combating child labour and hazardous child labour during the past 10 years, the child labour and hazardous child labour prevalence rates did not go down," the report said.
It added that rates of child labour had stabilised since the last survey in 2013/14 and school attendance in cocoa-growing areas had risen even as cocoa production surged.
WCF president Richard Scobey said the report showed child labour remains a persistent challenge but that government and company programmes to reduce it were making a difference.
"Targets to reduce child labour were set without fully understanding the complexity and scale of a challenge heavily associated with poverty in rural Africa and did not anticipate the significant increase in cocoa production over the past decade," he added in a statement.
The International Cocoa Initiative (ICI), a foundation backed by industry and civil society, said what it called past sampling errors made it difficult to draw accurate comparisons over time.
Ghana's government was quoted in Monday's report questioning the reliability of the figures that showed a reduction in the number of child labourers from the April estimate, while maintaining a similar prevalence rate.
"This raises eyebrows about the reliability of the findings for any meaningful policy formulation and implementation," Ghana's ministry of employment and labour relations said.
Ivory Coast welcomed the revised results and both countries reiterated their commitment to eradicating child labour in cocoa farming.
US legislators have criticised the industry and US customs authorities asked cocoa traders earlier this year to report where and when they encounter child labour in their supply chains.