Half the corals on Australia's Great Barrier Reef have died over the past 25 years, scientists said Wednesday, warning that climate change is irreversibly destroying the World Heritage-listed underwater ecosystem.
A study published in the Proceedings of the Royal Society Journal found an alarming rate of decline across all sizes of corals since the mid-1990s on the vast reef that lies off the country's northeastern coast.
Larger species, such as branching and table-shaped corals, have been worst affected – almost disappearing from the far northern reaches of the reef, researchers found.
"They're typically depleted by (up to) 80 or 90 percent compared to 25 years ago," report co-author and James Cook University professor Terry Hughes told the AFP news agency.
"They make the nooks and crannies that fish and other creatures depend on, so losing big three-dimensional corals changes the broader ecosystem."
Aside from its inestimable natural, scientific and environmental value, the 2,300-kilometre-long (1,400-mile-long) reef was worth an estimated $4bn a year in tourism revenue for the Australian economy before the coronavirus pandemic struck.
The reef is at risk of losing its coveted World Heritage Status because of ocean warming, fuelled by climate change, which is damaging its health.
Changes in ocean temperatures stress healthy corals, causing them to expel algae living in their tissues and draining them of their vibrant colours in a process known as bleaching.
Back-to-back mass bleaching events in 2016 and 2017 prompted the government to downgrade the long-term outlook for the world's largest living organism to "very poor".
Mass bleaching was first seen on the reef in 1998 – at the time, the hottest year on record – but as temperatures continue to soar its frequency has increased, making it harder for the reef to recover from each incident.
The 'big mamas'
"A vibrant coral population has millions of small, baby corals, as well as many large ones — the big mamas who produce most of the larvae," the study's lead author Andy Dietzel, also of James Cook University, said.
"Its resilience is compromised compared to the past because there are fewer babies and fewer large breeding adults."
On top of long-term ocean warming and associated bleaching, the reef has been battered by several cyclones and two outbreaks of crown-of-thorns starfish, which eat the coral, since 1995.
Our latest research published today shows drastic changes on the #GreatBarrierReef over the past 25 years – almost every coral species has declined, the mix of species has changed, colony sizes are smaller, and there are fewer juvenile corals. https://t.co/YPL5yW1GTy @_ADietzel https://t.co/YKlx2lSAvc

— Terry Hughes (@ProfTerryHughes) October 14, 2020
When the starfish occur in small numbers, they are considered part of the natural ecosystem, but when a large outbreak happens, they can rapidly destroy parts of the reef.
While four mass bleaching events up to 2017 were covered by the latest research, the damage to coral species from bleaching in early 2020 is yet to be assessed.
It was the most widespread bleaching on record, impacting swathes of the southern reaches of the reef for the first time.
Hughes said scientists expected corals to continue dying off unless nations met their Paris Agreement commitment to keep the increase in global average temperature less than 2 degrees Celsius (3.6 degrees Fahrenheit) above pre-industrial levels.
"It takes about a decade for a half-decent recovery for the fastest-growing species, so the chances of us getting decades between the future sixth, seventh and eighth bleaching events is close to zero because temperatures are going up and up and up," he said.
If temperatures do stabilise later this century under the Paris target, it is hoped that corals will be able to reassemble and rebuild their numbers.
Even then, Hughes said: "We don't think they'll rebuild into the mix of species that we've known historically".
If the rise is as much as three or four degrees Celsius, "forget it", he said.
"The trajectory is changing very, very quickly – we're shocked and surprised by how quickly these changes are happening – and there's further change ahead."
If You Love Your Family, Cancel This Year's Holiday Gathering
Collage by Cathryn Virginia | Images from Getty and Shutterstock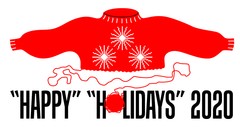 "Happy" "Holidays" 2020 is a series about feeling connected and vaguely festive during the coronavirus pandemic.
The 2020 holiday season grows nearer each day, and, with it, pressure from family members to please come home, despite the still-ongoing, no-sign-of-stopping COVID-19 pandemic. For most people who live any significant distance from their family of origin, or even those who live near aging or otherwise immunocompromised relatives, 2020 has been a year without any family visits. The desire to finally cave—to book the cheap flight you've been watching for months in order to make your relatives happy and maybe even hug them for the first time in this awful year—is strong. In March, 100 years ago, a lot of people assumed things would be back to "normal" by now.
Of course that isn't the case; thanks to an inept government, it remains unsafe and unwise to travel to stay with family this holiday season, and to gather with them indoors and/or unmasked at all. Just as has been the case since March, if you love your family, the best thing you can do for them is stay the hell away from them.
While most people realize that being around strangers or big groups indoors is a bad idea, others are still behaving like their friends and family couldn't possibly be sick or at risk of getting each other sick. "What we're seeing as the increasing threat right now is actually acquisition of infection through small household gatherings," CDC director Robert Redfield told reporters in mid-October. "Particularly with Thanksgiving coming up, we think it's really important to stress the vigilance of these continued mitigation steps in the household setting."
Cautionary tales abound. In June, a birthday party in Texas caused at least 18 members of one family to become infected with COVID-19. In July, two physicians let their "guard down" by hosting a family gathering—mostly outside, but without masks—that spurred at least eight COVID-19 cases. And over the summer, a 13-year-old girl who had tested negative on an antigen test (the type of test used incorrectly by the White House) two days before developing some nasal congestion, gave COVID-19 to 11 relatives across four states. The CDC wrote a report on the event, not because it's atypical, but because it's increasingly common.
"Everybody says, 'Oh, it's my family. I'm going to go see my brother. I'm going to see my cousin,' and they think that's a safe word," Ron Barbosa, the Texas man who didn't get sick because he didn't attend the birthday party with the rest of his family, told BuzzFeed News.
Months of living with this virus means we've had time to learn more about it, and also to get used to it. The former is a good thing—we now know that masks play a vital role in curbing spread, ventilation indoors is key, and social distancing and quarantining are highly effective for minimizing spread—but the latter is dangerous. There remains no wiggle room in the rules, no matter how incredibly tired we are of living by them.
As bioethicist Kelly Hills told VICE in July, we often assume our loved ones share our views toward pandemic safety—that "what I think is risky is what they think is risky, and what they think is common sense is what I think is common sense. It just doesn't work like that," she said. We also shouldn't assume we've been careful enough for people to be safe around us. No one thinks they are going to be the one to sicken or kill their loved ones, but people are still getting infected by those they know, and are even related to.
Maybe you're someone who understands this, who knows that going home for the holidays is a bad idea, and are already planning new, safer ways to celebrate the upcoming season without risking the health of your loved ones. But if your boomer parents, or your grandparents, or your sibling, or whoever is still on your case about coming home, and is sure that COVID wouldn't possible dare show its face at a "safe, small" family gathering, perhaps send them this recent account from a former COVID-denier of his family weekend in Texas that resulted in tragedy. Just after Governor Greg Abbott released the state from its brief lockdown and said small gatherings were probably fine, Green invited the family to his house, a visit that spurred at least 14 cases that resulted in multiple hospital stays—including his own—and at least two deaths.
"How many people would have gotten sick if I'd never hosted that weekend? One? Maybe two?" Green told the Washington Post. "The grief comes in waves, but that guilt just sits."
The desire to see family right now, to hug them and share big piles of food with them around a table where everyone's laughing and pretending the rest of this year didn't exist, is so strong, it hurts. But the guilt over sickening a family member—or worse—would be even more painful. There will come a holiday season where all of our favorite things are possible again. Strongly consider that this isn't the one. While choosing the safety of a holiday season apart might be hard for everyone involved, it may be ultimately easier to swallow than the potential consequences of indulging the desire to be close.
Follow Hannah Smothers on Twitter.
Trump campaign cries foul on final debate topics
The US president says he will participate in Thursday's debate, despite decrying the lack of a foreign policy topic.
The campaign for United States President Donald Trump has objected to the chosen topics for Thursday's election debate in Nashville, Tennessee, declaring the final face-off between the candidates was meant to be the "foreign policy debate" and accusing organisers of pro-Biden bias.
Trump's campaign manager Bill Stepien, in a Monday letter to the non-partisan Commission on Presidential Debates, said that debate "was always billed as the 'Foreign Policy Debate'" as was "agreed to by both the Trump campaign and Biden campaign many months ago".
On Friday, the debate moderator, NBC News' Kristen Welker, announced the debate topics would be fighting COVID-19, American families, race in America, climate change, national security and leadership. It was unclear if there had ever been a formal agreement on what the topics would be, although, in past elections, foreign policy has factored prominently in final presidential debates.
In the letter to the debate organisers, Stepien decried "the commission's pro-Biden antics" and said the foreign policy omission stood to benefit the Democratic challenger.
"We understand that Joe Biden is desperate to avoid conversations about his own foreign policy record, especially since President Trump has secured historic peace agreements among Israel, the United Arab Emirates, and Bahrain," he wrote, alleging the commission had intentionally sought to benefit Biden in the first debate and in the cancelled second one.
The campaign has also slammed the commission's decision, announced on Monday, to mute the candidates during portions of the debate when the other candidate is speaking – a response to the chaotic first debate in Cleveland, Ohio that often devolved into a shouting match.
A second debate scheduled for October 15 was cancelled after Trump refused to agree to a digital format following his COVID-19 diagnosis. The candidates instead were featured in dueling prime-time town hall events on separate US TV networks.
'Nothing fair'
Trump, for his part, has continued to attack the framework of the debate, while accusing moderator Welker of being a "radical left Democrat" during a rally in Arizona on Monday.
"These people are not good people," he said of the debate commission on Tuesday, in an interview on Fox News, adding there was "nothing fair" about the upcoming event.
Despite the harsh words, Trump and his campaign have said he will participate in the debate, hoping the final face-to-face meeting between the candidates will give the president a bump amid lagging polls going into Election Day on November 3.
The Nigerian protests are about much more than police violence
Those in Nigeria's halls of power must have been flummoxed when protests erupted in response to Inspector General of Police Mohammed Adamu's October 11 announcement that the Special Anti-Robbery Squad (SARS) would be disbanded. They had made the fatal error of thinking that the #EndSARS demonstrations were just about the police unit and suspending it would take care of the problem.
But the Nigerian youth know better. This was the fifth time in as many years that this thorny unit had been "reformed" or "disbanded" and it is abundantly clear that the government is not serious about tackling police violence. The scepticism of protestors proved justified, as on October 13 Adamu announced the creation of a new unit – Special Weapons and Tactics (SWAT) – to replace SARS.
By now, to anyone clued into Nigerian politics, two things are clear. First, the frustrations expressed in the streets of Nigerian cities, from Lagos to Port Harcourt to Abuja, are about far more than the crimes of a police unit. Second, Nigerian youth are rediscovering their power, picking up the mantle of the cultural and political resistance that in the past helped snatch the country back from the jaws of military dictatorship.
The SARS unit has come to embody some far deeper fissures in Nigerian society. Formed in 1992 to combat a wave of armed robberies and kidnappings, SARS was initially not a visible presence in Nigeria: its officers operated in the background without uniforms to catch violent criminals by surprise. The unit rapidly expanded in 2009 as the government sought to take on the rising tide of fraud and cultism on university campuses. But instead, it became the centre of consistent scandal, as officers indiscriminately used harassment and extortion against Nigeria's young people.
A worrying pattern of extrajudicial murders, kidnappings and rapes has emerged over the years. Amnesty International has reported at least 82 cases of torture, ill-treatment and murder at the hands of SARS between January 2017 and May 2020.
Tales of stray bullets killing bystanders as officers open fire in crowded markets abound. The protests have highlighted SARS crimes by amplifying the voices of victims' families, who have been seeking justice to no avail for years. They have also brought to the fore stories of SARS's daily harassment of ordinary Nigerians: searches of phones and vehicles without warrants, extortion of money, beatings, etc.
This culture of violence and wanton disregard for human rights within the unit did not emerge on its own. Rather, it reflects the moral bankruptcy of the system the Nigerian ruling elite have maintained in the country, as they have sought to enrich themselves illegally. SARS was just one of many police units used to protect the criminally rich from the consequences of the extreme poverty that surrounds them.
Investigations by the Economic and Financial Crimes Commission (EFCC) estimate that between 1960 and 2005, around $20 trillion was stolen from the national treasury. According to Oxfam, while the five wealthiest Nigerians have a combined net worth of $29.9bn, 112 million Nigerians continue to live in poverty.
Among the poor, however, are also the police officers tasked with protecting the rich. Their salaries are desperately low and paid irregularly.
According to a 2018 pay scale, a police sergeant made 582,000 naira ($1,600) per year. By contrast, a senator's basic salary was over 750,000 naira ($2,100) a month, in addition to an expenses allowance of 13.5m naira ($37,500).
The same year, after a showdown with labour unions, the government increased the national minimum wage to 30,000 naira ($83) a month – far below the 50,000 naira ($138) that had been demanded.
Severe underpayment plagues the whole public sector, which has turned corruption and extortion into a means of supplementing unlivable wages for public servants. So long as the gross inequality exists, disbanding SARS is simply a case of moving the problem around, not resolving it.
This understanding is reflected in the #5for5 set of demands that have circulated widely online:
1.      Immediate release of all arrested protesters.
2.      Justice for all deceased victims of police brutality and appropriate compensation for their families.
3.      Setting up an independent body to oversee the investigation and prosecution of all reports of police misconduct (within 10 days).
4.      In line with the new Police Act, psychological evaluation and retraining (to be confirmed by an independent body) of all disbanded SARS officers before they can be redeployed.
5.      Increase police salary so that they are adequately compensated for protecting lives and property of citizens.
The movement remains buoyant, in the face of physical and rhetorical attacks from the government. The authorities' suppression tactics of old are proving ineffective. The initial reaction – shooting into crowds, the use of water cannon and intimidation of protestors – has only served to prove the righteousness of the protestors' cause. A government that struggles to provide water to put out fires seems able to find enough water to use it against young people demanding the right to life.
So far, at least 10 people have been killed by police in the ruckus, but this has not discouraged protesters. In fact, it has motivated more people to join the demonstrations, and increased the pressure on civil society leaders to speak out. Over the past few weeks, we saw the Mothers' March and some of the country's most prominent pastors speaking out in support of the protesters, including Pastor Enoch Adeboye, general overseer of the five-million-strong Redeemed Christian Church of God.
Young people are still turning out daily in huge numbers to shut down the operations of major toll gates such as the Lekki-Ikoyi bridge in Lagos and roundabouts such as the Berger Junction in the Federal Capital Territory.
Mobilising on social media, protesters are raising funds to distribute supplies such as food, water and raincoats to the front lines, with an efficiency that has shamed the government's failed attempts to distribute supplies at the height of the COVID-19 pandemic, despite a budget of 36.3 billion naira ($95.2m)
The movement is being supported financially not only by the large diaspora and Nigeria's biggest stars, but also by foreign celebrities, such as American rapper Noname. Major recipients of funds, such as the Feminist Coalition, have set up transparent reporting on how the money is spent. Twitter personality FK Abudu has also set up a response line for protesters seeking support and has put a remarkable effort into coordinating lawyers and ambulances to help the detained and injured.
Nigerian youth are rediscovering a power that few suspected they had. The brutality with which pro-democracy movements were crushed as they arose periodically had produced a profound fear of challenging those in power. Everyone knew Nigeria is in a bad state, the corruption flagrant, the public services nonexistent, but to do something about it was unthinkable.
The history of Nigerian resistance to authoritarian rule was erased so effectively that when General Sani Abacha, who seized power shortly after the annulled 1993 election, died in 1998, many saw it simply as divine intervention.
The young people in the streets are making history, leading a struggle that is not that different from their parents' and grandparents'.
At the same time, these protests reflect the growing ingenuity of Nigeria's youth in the face of hardship. Tech, culture and enterprise have thrived despite the significant material and bureaucratic barriers. You would be hard-pressed to find a young Nigerian who is not trying to start a business – from food, to hair, to tech – while waiting for job opportunities to open up in the increasingly tough economic climate.
This entrepreneurial spirit has earned Nigeria the title of Africa's unofficial tech capital and it is being brought to bear in this struggle. For a leaderless movement, the swiftness and moral clarity with which the protestors have been able to counter disinformation has been striking. Although major Nigerian TV stations ignored the protest as they emerged, #EndSARS started trending globally almost immediately.
Thousands of young Nigerians were tweeting at major celebrities to build awareness and get solidarity. Drake, Diddy, Trey Songz and Jack Dorsey, among other celebrities, supported #EndSARS on social media.
In 2018, President Muhammadu Buhari claimed that Nigeria's youth want to "sit and do nothing, and get housing, healthcare, education free", sparking an outcry on social media under the banner #LazyNigerianYouths. It seems that this attitude, that the government does not owe its citizens anything, is coming back to bite.
As Seun Kuti, son of the late Fela Kuti, pointed out, the youth are but a reflection of the societies that produce them. He is right. Challenging the deference to power that has been instilled in them, Nigeria's youth are renaming themselves the Soro Soke (speak up) Generation. They have been forged through extreme hardships and despite this, in the face of violence and suppression, they fight to make Nigeria afresh for all Nigerians.
The views expressed in this article are the author's own and do not necessarily reflect Al Jazeera's editorial stance.