Though it's always fun to snag that cozy sweater you've been eyeing or that top-rated coffee maker on Prime Day, sometimes there's nothing better than getting a really great book on a super deep discount.
This year, Prime Day is letting you do just that, with a whole bevy of book-related bargains (and of course some Kindle sales) this year. To help you figure out what's best for you, we've rounded up the best Audible and book deals. Time to get reading.
For a full list of notable Prime Day deals, check out our complete guide here.
Audible subscription

Audible Subscription, 1-Year ($99.50, originally $149.50; amazon.com)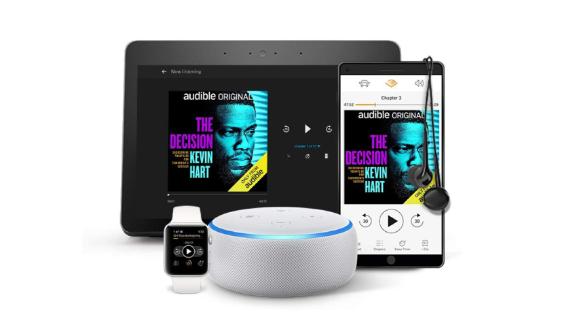 For a limited time, you can get an annual Audible subscription, plus 12 credits upfront, for less than $100. That means hundreds of audiobooks and podcasts can be at your disposal at any time.
Kindle Unlimited
Kindle Unlimited Subscription (free, $9.99 per month after 3 months; amazon.com or $29.97, originally $59.94 for 6 months; amazon.com)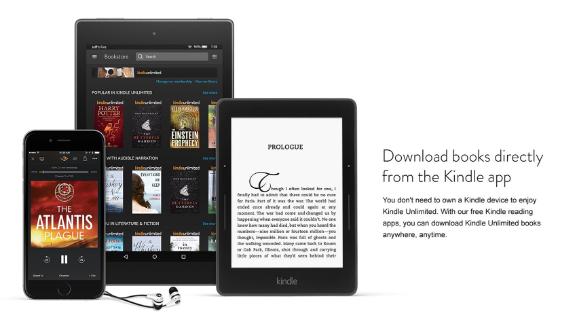 Want unlimited reading and listening on any device with the Kindle app? Kindle Unlimited unlocks any book you want to read or listen to at the tap of a finger. If you're a new subscriber to Kindle Unlimited today, you get three months free. And if you know you're in it for the long haul, you can get six months of Kindle Unlimited now for $29.97, down from $59.94.
Kindles
Kindle (starting at $59.99, originally $89.99; amazon.com)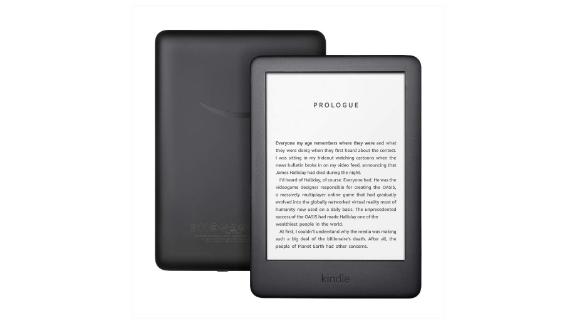 The classic Kindle brings you access to millions of titles, with the storage to hold thousands of books and keep your favorite audiobooks on tap too. It also features a glare-free 6-inch display backed up by an adjustable front light for early risers and night owls alike.
Kindle Paperwhite (starting at $79.99, originally $129.99; amazon.com)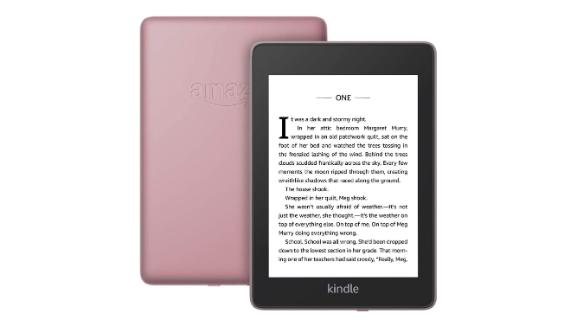 Take reading anywhere you go to a new level with the Kindle Paperwhite. It's both waterproof and glare-free, so not even the beach is off limits. Plus with 8GBs of internal storage you can store thousands of books and magazines and loads of audiobooks.
Related: Are you using the best credit card when you shop at Amazon?
Kindle Oasis (starting at $174.99, originally $249.99; amazon.com)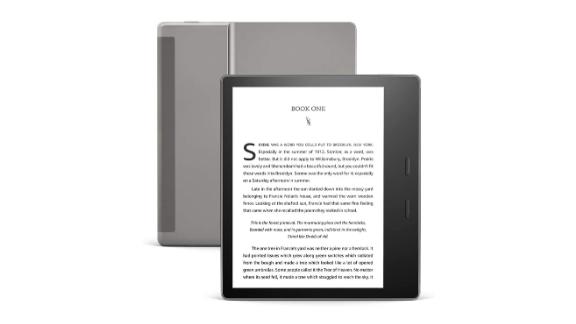 The flagship Kindle Oasis is a reader's paradise, featuring their best 7-inch display with adjustable warm light that's easy on the eyes — all in a waterproof package. It also throws in page turning buttons so you don't even have to lift your other hand.
Kindle e-books
Kindle bestsellers (up to 80% off; amazon.com)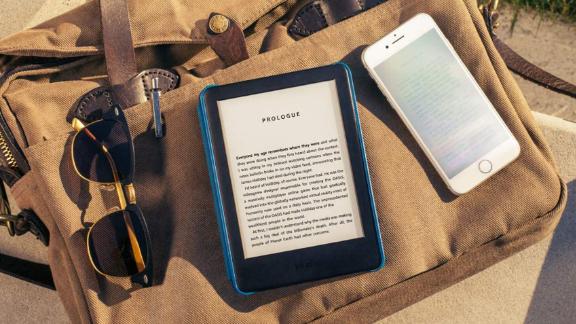 Kindle bestsellers are up to 80% off right now, ranging in genre from fiction, mysteries, romance, science fiction, YA and beyond.
'The Silent Patient' by Alex Michaelides ($4.99, originally $26.99; amazon.com)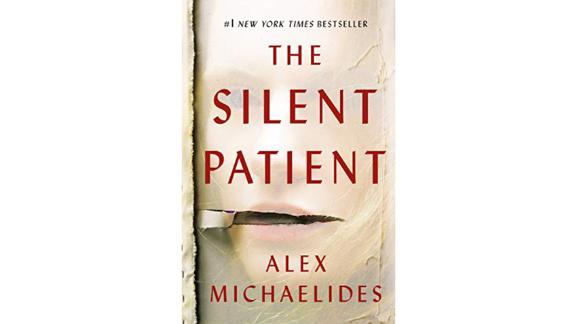 A Hitchcockian thriller, "The Silent Patient" centers around Alicia Bergerson, a famous painter who shoots her fashion photographer husband five times in the face, and then never speaks another word. A criminal psychotherapist named Theo Faber is given the task of figuring out what happened, which leads him down a mysterious, dark rabbit hole.
'When We Believed in Mermaids' by Barbara O'Neal ($1.99, originally $4.99; amazon.com)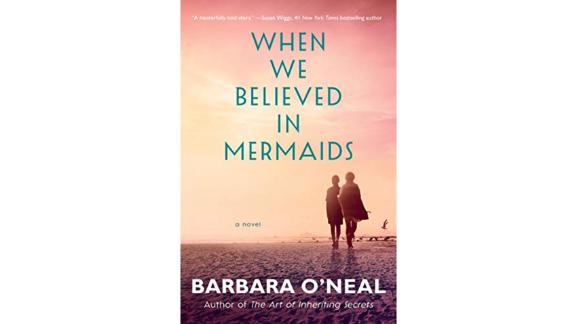 A suspenseful, historical fiction novel that centers around the relationship between two sisters, "When We Believed in Mermaids" follows Kit Bianci as she realizes that her sister Josie, who she thought was killed years ago in a terrorist attack, isn't dead after all. As she weighs the pros and cons of reuniting, Josie faces the fact that there are many questions still left to be answered.
Related: The best Prime Day kitchen appliance deals
'My Dear Hamilton: A Novel of Eliza Schuyler Hamilton' by Stephanie Dray & Laura Kamoie ($3.99, originally $16.99; amazon.com)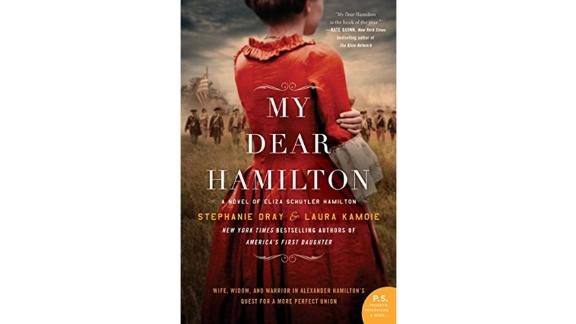 For the "Hamilton" fanatic in your life (who just might be you), authors Stephanie Dray and Laura Kamoie use thousands of letters and original sources to trace the life of Eliza Schuyler Hamilton, Alexander Hamilton's wife.
Books
Popular books (up to 25% off; amazon.com)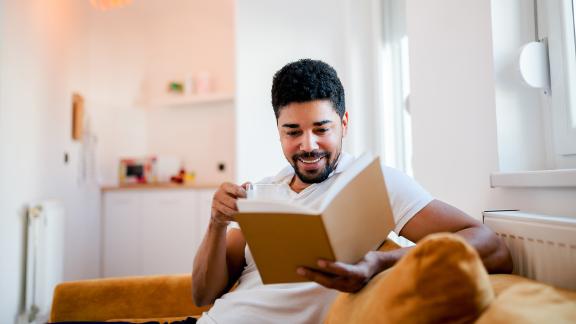 Popular books of various genres — fiction, mystery, classics and more — are 20-25% off this Prime Day.
'The Scarlet Letter' by Nathaniel Hawthorne ($4.47, originally $6.99; amazon.com)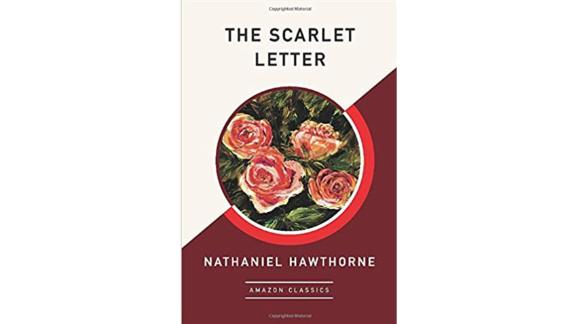 The classic read by nearly every high schooler is way discounted for Prime Day, just in case your kid has to read it this year too — or you wanna catch up on the classics of your youth.
'The Murmur of Bees' by Sofía Segovia ($6.99, originally $14.95; amazon.com)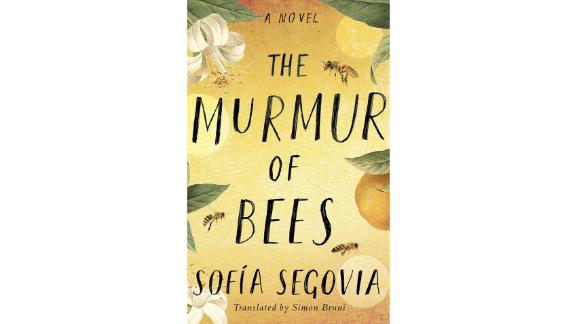 Set in Mexico during the Mexican Revolution and the influenza of 1918, "The Murmur of Bees" centers around Simonopio, a boy found as a baby disfigured and covered in bees. As he grows up in this magical tale, he realizes he has a gift. When he closes his eyes, he can see the future. And that, of course, leads to some interesting predicaments within his community.
Related: The best Prime Day Lightning Deals
'The Last Thing She Ever Did' by Gregg Olsen ($8.99, originally $15.95; amazon.com)
If you're in the mood for a psychological thriller, "The Last Thing She Ever Did" promises a gripping mystery when Charlie, a young son to two seemingly perfect parents, goes missing in a small Oregon community. Though we know from the start of this novel who's to blame, once a watchful neighbor enters the picture, it gets even messier.
Muted microphones for Thursday's final US presidential debate
Organisers say the move will avoid the chaos of last month's first encounter, when Trump repeatedly interrupted Biden.
US President Donald Trump and Democratic challenger Joe Biden will have their microphones muted for parts of their final debate on Thursday to allow each candidate a block of uninterrupted time to speak and avoid the rancour of the two candidates' first encounter.
The Commission on Presidential Debates, the sponsor of the televised debate in Nashville, said changes were necessary after the bad-tempered first debate.
Trump repeatedly interrupted Biden during the encounter in Cleveland on September 29, and the discussion ended up in name-calling and insults.
"We realize, after discussions with both campaigns, that neither campaign may be totally satisfied with the measures announced today," the commission said in a statement. "We are comfortable that these actions strike the right balance and that they are in the interest of the American people, for whom these debates are held."
For this week's 90-minute debate, the organisers will give each candidate two minutes of uninterrupted time at the beginning of each 15-minute segment of the debate. NBC News correspondent Kristen Welker will moderate.
"The only candidate whose microphone will be open during these two-minute periods is the candidate who has the floor under the rules," the commission said.
Trump's campaign objected to the change, but said he would still take part.
"President Trump is committed to debating Joe Biden regardless of last-minute rule changes from the biased commission in their latest attempt to provide advantage to their favoured candidate," campaign manager Bill Stepien said.
The commission is a non-partisan body.
The Biden campaign did not immediately respond to a Reuters' request for comment on the latest developments.
Uninterrupted time
Trump's camp is also unhappy with Thursday's proposed topics, which include families, climate change and race, arguing that the discussion should focus more on foreign policy.
Biden's campaign said both sides has previously agreed to let the moderators choose the subjects. It said Trump wanted to avoid discussing his stewardship of the coronavirus pandemic, which surveys show is the top issue for voters.
"As usual, the president is more concerned with the rules of a debate than he is getting a nation in crisis the help it needs," Biden spokesman TJ Ducklo said.
Trump, who was admitted to hospital with COVID-19 in early October, backed out of the second scheduled debate, which was supposed to take place last Thursday, because it would have been in a virtual format. Instead, the two men broadcast rival town-hall sessions.
With just two weeks before the presidential election on November 3, Biden has a strong lead nationwide, although the race is closer in some key states.
More than 30 million people have already cast their ballot through early voting.
More than 220,000 people have died from Covid-19 in the US
President Trump's attacks on Dr. Anthony Fauci, director of the National Institute of Allergy and Infectious Diseases, won't help the United States battle the coronavirus pandemic, said Dr. Ashish Jha, the dean of Brown University School of Public Health.
It's "disturbing and "upsetting" to hear the President say such things, Jha told CNN's Jake Tapper.
"We're in the middle of the worst pandemic in a century and Dr. Fauci is America's most respected infectious disease expert for good reason," Jha said. 
"He is the best there is and to attack him personally is very unfortunate and it is not going to help the country out," Jha added. 
"I mean, right now we're heading into a difficult fall and winter. Attacking your best experts is not what you want to be doing if you're President of the United States."
It could also have dire health consequences, Jha said.
"Dr. Fauci isn't just somebody that the public respects. All of us in the medical field who study these things look up to him as the best there is," Jha noted.
"And so undermining him and undermining his message really makes it so much harder to control this virus, so much harder to control this pandemic. I think the President's doing a great disservice to Dr. Fauci, but really to the country."
Trump called Fauci a "disaster" and referred to him and other health experts as "idiots" in a campaign phone call on Monday.
Dr. Richard Besser, the former acting director of the Centers for Disease Control and Prevention, told CNN's Anderson Cooper on "Full Circle" if political leaders aren't working with scientists to pull the nation together in their coronavirus response, they're likely going to fail.
"The only way response works is when you have a unity of message between the political leaders and the science leaders because the science leaders are never going to be asking people to do things that are easy. They're asking people to change their lifestyle, to take action, to reduce the spread of an infectious agent and that requires sacrifice and when you don't have your political leaders pulling the nation together and making it a national effort, you're going to fail," he said.
"Infectious agents don't care what political party you support. They don't care where you live. They will infect everybody and anybody," he said.
Watch:
Democrats are cheering a Supreme Court ruling on mail-in ballots. Here's why it's worse than it looks.
The Supreme Court handed down a brief, unsigned order on Monday, which effectively rejected radical arguments by the Republican Party of Pennsylvania that sought to make it harder to vote in that state. This order, in other words, is a victory for voting rights — but that victory may only last a matter of days.
Republican Party of Pennsylvania v. Boockvar involves a state Supreme Court order holding that many ballots received up to three days after Election Day must be counted. Monday's order means that this state Supreme Court decision will stand, for now.
The Court's decision not to grant relief to the GOP in Republican Party is not especially surprising. What is surprising is the vote breakdown in this case. The Court voted 4-4, with Chief Justice John Roberts crossing over to vote with the three liberal justices.
So in the almost certain event that Trump Supreme Court nominee Amy Coney Barrett is confirmed to join the Supreme Court, there could be five votes on the Supreme Court who support the GOP's effort to toss out many ballots in the state of Pennsylvania. Indeed, it is possible that Republicans will attempt to raise the same issue before the justices after Barrett is confirmed.
The dissenting justices did not explain why they dissented
The Supreme Court's order in Republican Party is only two sentences long. The first sentence states that the GOP's request to stay the state Supreme Court decision is denied. The second merely states that "Justice Thomas, Justice Alito, Justice Gorsuch, and Justice Kavanaugh would grant the application." None of the four justices in dissent explained why they dissented.
In its brief asking the Supreme Court to block the state court's decision, however, the GOP advanced two legally dubious theories.
The first is that a federal law providing that the election shall take place "on the Tuesday next after the first Monday in November." Republicans argue that federal law requires "the 2020 general election to be consummated on Election Day (November 3, 2020)." So any ballots that may have been mailed after this date must be tossed.
One serious problem with this argument, however, is that the provisions of federal law setting an election date should not be enforceable in federal court. As I've previously explained, private parties are only allowed to bring a lawsuit seeking to enforce a federal statute if that statute contains particular language. And the federal law setting the date of the election does not contain such language.
The GOP's other argument is potentially breathtaking in its implications. The Constitution provides that "each State shall appoint, in such Manner as the Legislature thereof may direct," members of the Electoral College. In their brief, the GOP hones in on the word "Legislature," arguing that only the Pennsylvania state legislature may set the state's rules for choosing presidential electors — not the state Supreme Court.
But there's a glaring problem with this argument. As the Supreme Court held in Marbury v. Madison (1803), "it is emphatically the province and duty of the Judicial Department to say what the law is." In Republican Party, two parties had a disagreement about what Pennsylvania law says about how ballots should be counted. Ultimately, the state supreme court resolved that disagreement in a manner that the GOP disagrees with.
The GOP argues in its brief that the state Supreme Court's decision relied on reasoning that is "tortured at best." But so what? There was a disagreement between two parties. Someone had to resolve that dispute. And, in questions of state law, the state Supreme Court is supposed to be the final word on such disputes.
One of the most basic principles of American law is that the Supreme Court of the United States has the final word on questions of federal law, but state supreme courts have the final word on how to interpret the law of their own state.
Indeed, if state supreme courts cannot interpret their state's own election law, it's unclear how that law is supposed to function. There will inevitably be legal disagreements between candidates, parties, and election officials during an election. Perhaps the Democratic Party believes that a particular ballot should be counted, and the Republican Party disagrees.
But someone has to have the power to resolve such disagreements, and, in this country, disputes about the proper meaning of an existing law are resolved by the judiciary. If the judiciary cannot perform this function, we have no way of knowing what the law is — and we may have no way of knowing who won a disputed election.
In any event, because the four dissenting justices did not explain their reasoning, we do not know whether they voted with the GOP because they were moved by one or both of the GOP's arguments — or maybe because they came up with their own reason to back their own political party in this case.
What we do know is that four plus one equals five. Thus, in the likely event that Judge Barrett becomes Justice Barrett, there will probably be a majority on the Supreme Court to hand a victory to the GOP in cases like this one.
Indeed, the GOP may be able to raise this issue again after Barrett is confirmed, potentially securing a Court order requiring states like Pennsylvania to toss out an unknown number of ballots that arrive after Election Day. If the election is close, that could be enough to change the result.
---
Will you help keep Vox free for all?
The United States is in the middle of one of the most consequential presidential elections of our lifetimes. It's essential that all Americans are able to access clear, concise information on what the outcome of the election could mean for their lives, and the lives of their families and communities. That is our mission at Vox. But our distinctive brand of explanatory journalism takes resources. Even when the economy and the news advertising market recovers, your support will be a critical part of sustaining our resource-intensive work. If you have already contributed, thank you. If you haven't, please consider helping everyone understand this presidential election: Contribute today from as little as $3.