Here's another edition of "Dear Sophie," the advice column that answers immigration-related questions about working at technology companies.
"Your questions are vital to the spread of knowledge that allows people all over the world to rise above borders and pursue their dreams," says Sophie Alcorn, a Silicon Valley immigration attorney. "Whether you're in people ops, a founder or seeking a job in Silicon Valley, I would love to answer your questions in my next column."
Extra Crunch members receive access to weekly "Dear Sophie" columns; use promo code ALCORN to purchase a one or two-year subscription for 50% off.
---
Dear Sophie:
I've been reading about the new H-1B rules for wage levels and defining what types of jobs qualify that came out this week. What do we as employers need to do to comply? Are any other visa types affected?
— Racking my brain in Richmond! 🤯
Dear Racking:
As you mentioned, the Department of Labor (DOL) and the Department of Homeland Security (DHS) each issued a new interim rule this week that affects the H-1B program. However, the DOL rule impacts other visas and green cards as well. These interim rules, one of which took effect immediately after being published, are an abuse of power.
The president continues to fear-monger in an attempt to generate votes through racism, protectionism and xenophobia. The fatal irony here is that companies were in fact already making "real offers" to "real employees" for jobs in the innovation economy, which are not fungible and are actually the source of new job creation for Americans. A 2019 report by the Economic Policy Institute found that for every 100 professional, scientific and technical services jobs created in the private sector in the U.S., 418 additional, indirect jobs are created as a result. Nearly 575 additional jobs are created for every 100 information jobs, and 206 additional jobs are created for every 100 healthcare and social assistance jobs.
The DOL rule, which went into effect on October 8, 2020, significantly raises the wages employers must pay to the employees they sponsor for H-1B, H-1B1 and E-3 specialty occupation visas, H-2B visas for temporary non-agricultural workers, EB-2 advanced degree green cards, EB-2 exceptional ability green cards and EB-3 skilled worker green cards.
The new DHS rule, which further restricts H-1B visas, will go into effect on December 7, 2020. DHS will not apply the new rule to any pending or previously approved petitions. That means your company should renew your employees' H-1B visas — if eligible — before that date.
The American Immigration Lawyers Association (AILA) has formed a task force to review the rules and help with litigation. Although both the DOL and DHS rules will likely be challenged, they will likely remain in effect for some time before any litigation has an impact. They are actively seeking plaintiffs, including employees, employers and representatives of membership organizations who will be hurt by the new rules.
What exactly is an algorithm and how does it work?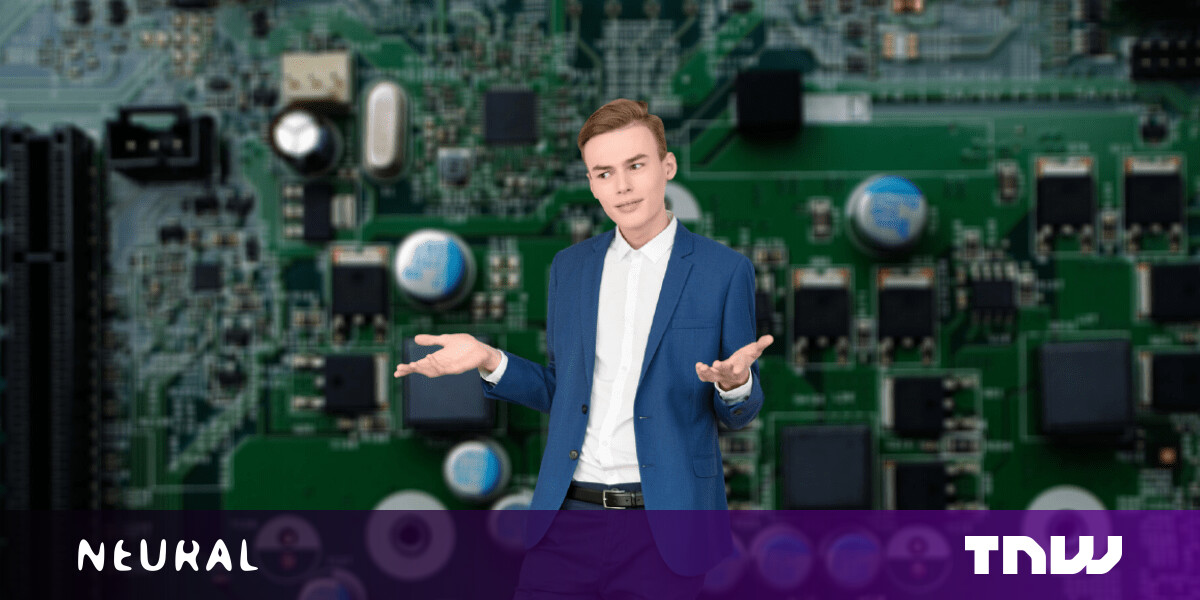 The world of computing is full of buzzwords: AI, supercomputers, machine learning, the cloud, quantum computing and more. One word in particular is used throughout computing – algorithm.
In the most general sense, an algorithm is a series of instructions telling a computer how to transform a set of facts about the world into useful information. The facts are data, and the useful information is knowledge for people, instructions for machines or input for yet another algorithm. There are many common examples of algorithms, from sorting sets of numbers to finding routes through maps to displaying information on a screen.
[Read: What audience intelligence data tells us about the 2020 US presidential election]
To get a feel for the concept of algorithms, think about getting dressed in the morning. Few people give it a second thought. But how would you write down your process or tell a 5-year-old your approach? Answering these questions in a detailed way yields an algorithm.
Input
When you get dressed in the morning, what information do you need? First and foremost, you need to know what clothes are available to you in your closet. Then you might consider what the temperature is, what the weather forecast is for the day, what season it is and maybe some personal preferences.To a computer, input is the information needed to make decisions.
All of this can be represented in data, which is essentially simple collections of numbers or words. For example, temperature is a number, and a weather forecast might be "rainy" or "sunshine."
Transformation
Next comes the heart of an algorithm – computation. Computations involve arithmetic, decision-making and repetition.
So, how does this apply to getting dressed? You make decisions by doing some math on those input quantities. Whether you put on a jacket might depend on the temperature, and which jacket you choose might depend on the forecast. To a computer, part of our getting-dressed algorithm would look like "if it is below 50 degrees and it is raining, then pick the rain jacket and a long-sleeved shirt to wear underneath it."
After picking your clothes, you then need to put them on. This is a key part of our algorithm. To a computer a repetition can be expressed like "for each piece of clothing, put it on."
Output
Finally, the last step of an algorithm is output – expressing the answer. To a computer, output is usually more data, just like input. It allows computers to string algorithms together in complex fashions to produce more algorithms. However, output can also involve presenting information, for example putting words on a screen, producing auditory cues or some other form of communication.
So after getting dressed you step out into the world, ready for the elements and the gazes of the people around you. Maybe you even take a selfie and put it on Instagram to strut your stuff.
Machine learning
Sometimes it's too complicated to spell out a decision-making process. A special category of algorithms, machine learning algorithms, try to "learn" based on a set of past decision-making examples. Machine learning is commonplace for things like recommendations, predictions and looking up information.
For our getting-dressed example, a machine learning algorithm would be the equivalent of your remembering past decisions about what to wear, knowing how comfortable you feel wearing each item, and maybe which selfies got the most likes, and using that information to make better choices.
So, an algorithm is the process a computer uses to transform input data into output data. A simple concept, and yet every piece of technology that you touch involves many algorithms. Maybe the next time you grab your phone, see a Hollywood movie or check your email, you can ponder what sort of complex set of algorithms is behind the scenes.
---
This article is republished from The Conversation by Jory Denny, Assistant Professor of Computer Science, University of Richmond under a Creative Commons license. Read the original article.
Published October 22, 2020 — 10:00 UTC
Microsoft wants to cut down pollution from its business travel  
Microsoft announced a new effort today to reduce pollution coming from some of its employees' flights. It plans to buy credits for sustainable aviation fuel to cover travel on the commercial flight routes most frequented by its employees during business trips.
It will buy the credits from Dutch company SkyNRG, which will then supply cleaner-burning fuel to Alaska Airlines. The less-polluting flights will be operated by Alaska Airlines for travel between Seattle-Tacoma International Airport (near Microsoft's corporate headquarters) and San Francisco, San Jose, and Los Angeles international airports.
The fuel that SkyNRG provides would be made in the US with used cooking oil or other plant oils. When it's burned, the fuel could emit 75 percent fewer CO2 emissions compared to traditional, kerosene-based jet fuel, SkyNRG claims.
This is Microsoft's latest move to address their greenhouse gas emissions. In January, it pledged to remove more planet-heating carbon dioxide than it emits by 2030. It also said that by 2050, it would draw down all the emissions it's ever released since its founding. Despite the splashy announcement, the technology needed to capture significant amounts of carbon dioxide doesn't yet exist. Right now, the clearest way to avert more catastrophic climate change is to put out less pollution in the first place. When it comes to business travel, that means taking fewer flights and switching to cleaner fuels.
"We hope this sustainable aviation fuel model will be used by other companies as a way to reduce the environmental impact of their business travel," Judson Althoff, executive vice president of worldwide commercial business at Microsoft, said in a statement.
Business travel accounted for about three percent of Microsoft's carbon footprint during its 2019 fiscal year, according to a company factsheet. That climate pollution, equivalent to 392,557 metric tons of carbon dioxide, is roughly the same amount that 84,809 passenger vehicles might produce in a year. Although it's a small fraction of Microsoft's overall emissions, pollution from the company's business travel has grown steadily since 2017.
Until the COVID-19 pandemic grounded flights en masse this year, aviation was one of the world's fastest growing sources of global greenhouse gas emissions. If the industry was a country, it would be one of the top ten carbon polluters in the world. Driven by concerns for the climate, activists sparked a worldwide trend shunning air travel in 2017.
The pandemic devastated domestic and international travel this year, resulting in a nearly 47 percent drop in emissions from the sector during the first seven months of 2020. Microsoft says it's currently allowing some employees to travel for "critical services and sales," and expects more travel to resume when COVID-19 case numbers decline.
When more planes do start flying again, airlines will have to keep net emissions for international flights at 2019 levels, thanks to a decision by the United Nations' aviation body, the International Civil Aviation Organization (ICAO), earlier this year. Reducing flights is still the best way to reduce emissions, but the airline industry, and frequent fliers like Microsoft are looking at alternatives. Batteries are still too heavy to power large, electrified commercial planes, which leaves cleaner-burning fuels as the best option to reduce pollution from flights.
Back in 2016, ICAO estimated that if sustainable aviation fuel powers every international flight by 2050, it would slash emissions by 63 percent. Microsoft's announcement is one small step in that direction.
Hide your Kindle SHAME with this case that looks like a REAL book
I love ereaders, but regular books are better.
I'm not saying Kindles and the like aren't worth your time, far from it. They're amazing. Take, for example, my Kindle Paperwhite. It hold thousands of books, so I'm never at a loss for something to read. The backlight means I can devour novels in low-light. It's easy to hold, so I can get comfortable everywhere. What's not to like?
Well, I'll tell you: it doesn't make me look smart.
Books, and let's be honest here, are a PR tool. Like… have you ever actually read a book? Me neither. Instead, I spend around 12 hours every day on public transport holding a copy of Gravity's Rainbow so people really know just how smarter and more interesting and cleverer I am than them.
You can't do that with a Kindle.
Whenever anyone looks at you using an ereader their first though will be "NERD." That's not what I want. Not at all. I need to be seen as a swashbuckling Lord Byron, not a basement-dwelling incel like Elon Musk.
Here we reach the crux of the issue: there are times I need to use a Kindle. Like if I'm going on holiday. Or want to read some ridiculous fantasy novel. Plus, Infinite Jest is playing havoc with my Vitamin D deficient wrist bones.
Thankfully there's a solution, and it's called the BookBook Kindle Paperwhite case from Twelvesouth. Confuddled? Take a look:
You see that? I'll ask one more time: DO YOU SEE THAT? Not only does it look like an actual book, it looks like an old book. And if there's one universal truth about people who read old books it's that they're supremely sophisticated and are brain geniuses because old books are basically written in a different language and are very, very boring.
The BookBook Kindle case: a good case
That sub-head says it all really.
The BookBook Kindle case is made for the latest version of the Paperwhite and fits it perfectly. Be a bit shit if it didn't, right?
It offers decent protection, I've been able to throw it into my bag and leave it there with little to no damage. Obviously, it makes the Kindle a little heavier and harder to use with one hand, but not by much at all. It's still easier to hold than a regular book.
Another cool thing: the case automatically wakes and puts your device to sleep when you open and close it.
Also, it only takes a few moments to slip the Kindle Paperwhite out if you do want to read it like that. Quick note though: if you'll want to be taking the Kindle in and out constantly, maybe look at getting a sleeve rather than a case.
There's a magnet on the back of the Kindle insert section to keep the device there when you're reading laying down, but there's something even cooler hidden in the back: a stand.
Have a look:
This is amazing for reading while you're eating, or in any other situations where you don't want to use your hands like a goddamn animal. I'm a big fan.
There really aren't very many negatives. If I'm being picky, the zip curves into the spine a bit meaning it doesn't always open in a totally smooth way, but I got used to this pretty quickly. Also, I'm not sure I'd trust it holding up if you got it wet (say, in the bath), but you can just take your waterproof Kindle out the case if you plan on doing that.
And the biggest negative? Well, you're not gonna think much of this Kindle case if you believe hiding an ereader in a fake book is pathetic. But hey, you can't please everyone!
The conclusion: yes, the BookBook Kindle case is a Kindle case that looks like a book
If you think that's cool (me), that's great. If you don't (losers), that's also fine.
Basically, the BookBook Kindle case is a simple idea well executed. Plus, it'll help everyone know how astute, educated, and downright brainy you are. And that's what you want, right? For the world to know? At last, for the world to know precisely how fucking great you are? So it can quiver in fear? At your smarts? Make the world grovel at your smart little feet? Grovel, world, mewl and roll in your own dirt for my amusement, for I am Big Brain, look upon my works, ye mighty, and tremble.
Or you may just think it's neat. The BookBook Kindle case costs $50 and you buy it here.
For more gear, gadget, and hardware news and reviews, follow Plugged on Twitter and Flipboard.
Published October 22, 2020 — 09:23 UTC