Venmo's first credit card is here, a former Amazon employee is arrested for fraud and we review the Nest Audio smart speaker. This is your Daily Crunch for October 5, 2020.
The big story: Venmo launches a credit card
PayPal -owned mobile payment app Venmo already offers a Mastercard-branded debit card, and it announced a year ago that it was planning to launch its first credit card as well. Today, it made good on that promise.
The Venmo Credit Card is a Visa card that offers personalized rewards and 3% cash back on eligible purchases. The cards come in five colors and include the user's own Venmo QR code on the front.
Naturally, it also integrates with Venmo, allowing customers to track their spending and make payments from the mobile app. The card is currently available to select Venmo users, with plans to launch for the rest of the U.S. in the coming months.
The tech giants
Feds arrest former Amazon employee after company reported him to FBI for fraud — The company says it reported Vu Anh Nguyen to the Federal Bureau of Investigation in July 2020 over allegations of falsely issuing refunds for products ordered on Amazon.com to himself and his associates.
Nest Audio review — Brian Heater says it's a welcome update to the Google Home.
Instagram expands shopping on IGTV, plans test of shopping on Reels — The product lets you watch a video, then purchase the featured product with a few taps.
Startups, funding and venture capital
Ola fails to get ride-hailing license renewed in London, says it will appeal and continues to operate — The India-based ride-hailing startup is not getting its Transport for London ride-hailing license renewed after failing to meet public safety requirements around licensing for drivers and vehicles.
Cooler Screens raises $80M to bring interactive screens into cooler aisles — Cooler Screens is led by co-founder and CEO Arsen Avakian, who previously was founder and CEO of Argo Tea.
GrubMarket raises $60M as food delivery stays center stage — The startup provides a platform for consumers to order produce and other food and home items for delivery, as well as a service supplying grocery stores, meal-kit companies and other food tech startups with products for resale.
Advice and analysis from Extra Crunch
Accel VCs Sonali De Rycker and Andrew Braccia say European deal pace is 'incredibly active' — De Rycker's comments point to a future where there is no single center of startup gravity.
Two Kindred Capital partners discuss the firm's focus and equitable venture model — The London-based VC, which backs early-stage founders in Europe and Israel, recently closed its second seed fund at £81 million.
(Reminder: Extra Crunch is our subscription membership program, which aims to democratize information about startups. You can sign up here.)
Everything else
Camera that will film a spacewalk in VR delivered to the International Space Station — The camera will be used to film a spacewalk in immersive, cinematic VR for the first time ever on an upcoming ISS astronaut mission.
Original Content podcast: Netflix's 'Away' deftly balances space exploration and human drama — I worried that the show might be a bit too weepy and melodramatic, but I was wrong.
The Daily Crunch is TechCrunch's roundup of our biggest and most important stories. If you'd like to get this delivered to your inbox every day at around 3pm Pacific, you can subscribe here.
New AI-powered sensor measures starlight distortion to help discover new planets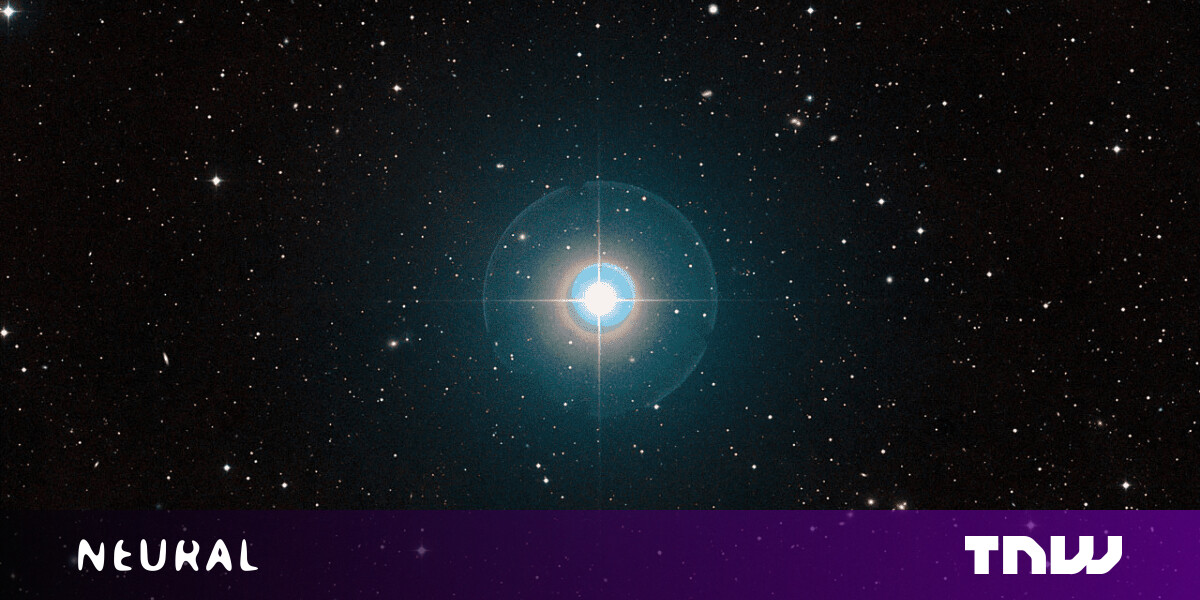 Sydney University scientists have invented a sensor that neutralizes a star's twinkle, which could help astronomers find new planets in distant solar systems.
The sensor uses an advanced light convertor and AI to measure and correct the distortion of starlight caused by the Earth's atmosphere. It will now be installed on the 8.2m Subaru telescope on the summit of Maunakea, Hawaii, one of the largest optical-infrared telescopes in the world.
"The main way we identify planets orbiting distant stars is by measuring regular dips in starlight caused by planets blocking out bits of their sun," said study lead author Dr Barnaby Norris in a statement.
"This is really difficult from the ground, so we needed to develop a new way of looking up at the stars. We also wanted to find a way to directly observe these planets from Earth."
[Read: ]
The "photonic wavefront sensor" will help astronomers directly image exoplanets around distant stars from Earth.
"Unlike conventional wavefront sensors, it can be placed at the same location in the optical instrument where the image is formed," explained Dr Norris. "This means it is sensitive to types of distortions invisible to other wavefront sensors currently used today in large observatories."
You can read the full research study in Nature Communications.
Published October 21, 2020 — 17:32 UTC
Kite adds support for 11 new languages to its AI code completion tool
When Kite, the well-funded AI-driven code completion tool, launched in 2019, its technology looked very impressive, but it only supported Python at the time. Earlier this year, it also added JavaScript and today, it is launching support for 11 new languages at once.
The new languages are Java, Kotlin, Scala, C/C++, Objective C, C#, Go, Typescript, HTML/CSS and Less. Kite works in most popular development environments, including the likes of VS Code, JupyterLab, Vim, Sublime and Atom, as well as all Jetbrains IntelliJ-based IDEs, including Android Studio.
This will make Kite a far more attractive solution for a lot of developers. Currently, the company says, it saves its most active developers from writing about 175 "words" of code every day. One thing that always made Kite stand out is that it ranks its suggestions by relevance — not alphabetically as some of its non-AI driven competitors do. To build its models, Kite fed its algorithms code from GitHub .
The service is available as a free download for Windows users and as a server-powered paid enterprise version with a larger deep learning model that consequently offers more AI smarts, as well as the ability to create custom models. The paid version also includes support for multi-line code completion, while the free version only supports line-of-code completions.
Kite notes that in addition to adding new languages, Kite also spent the last year focusing on the user experience, which should now be less distracting and, of course, offer more relevant completions.
Who is Google's market power hurting?
Yesterday, the Department of Justice and 11 states sued Google for violating antitrust law. The complaint argued that Google had become "the unchallenged gateway to the internet for billions of users worldwide," but that its success depends on unfair and monopolistic behavior. In some ways, the case is an obvious and long-awaited move. But it's also an early test of how American antitrust law will handle the coming decade's tech giants.
Since the late 1970s, antitrust cases have typically focused on demonstrating consumer harm, like a company cornering the market on oil and jacking up gas prices with its power. This can be less straightforward with free services like Google search, but it's hardly impossible. The landmark Microsoft antitrust case — which this complaint is modeled on — started when it released the free but widely disliked Internet Explorer browser while stifling the innovative paid competitor Netscape Navigator and limiting the overall market.
Google has countered by saying that 2020 is a different era. "This isn't the dial-up 1990s, when changing services was slow and difficult, and often required you to buy and install software with a CD-ROM," it said in a blog post. "Today, you can easily download your choice of apps or change your default settings in a matter of seconds—faster than you can walk to another aisle in the grocery store."
The Justice Department lays out a multipronged argument for why this isn't right. It argues that Google has tipped the scales across web browsers, mobile devices, and emerging products like smart devices, ensuring that "all search access points funnel users in one direction: toward Google." It pays for placement as Safari's default iOS search engine — possibly providing a hefty chunk of Apple's profits — and requires Android phone makers to preinstall search widgets on their phones. Meanwhile, its Chrome browser has around 60 percent of the US browser share, giving Google yet another venue for promoting search. "By using distribution agreements to lock up scale for itself and deny it to others, Google unlawfully maintains its monopolies," the complaint says.
The filing touches on how this might affect consumers. It notes that some search companies, like privacy-focused startup DuckDuckGo or the subscription-based Neeva, could appeal to consumers who distrust Google's targeted advertising or data collection policies. "Google's control of search access points means that these new search models are denied the tools to become true rivals."
Google disagreed by saying that people proactively choose its product, even when it's not the first option. In 2014, for example, Mozilla started offering Yahoo as its default search engine. "Most Americans promptly switched their search engine to their first choice —Google," says Google. Mozilla ultimately terminated the deal early, citing "what's best for our brand, our effort to provide quality web search, and the broader content experience for our users" as its reasons.
Some of the company's critics have put forward counterexamples, making a case that Google's search decisions aren't actually good for users. In 2015, Yelp and legal scholar Tim Wu released a study arguing that Google's reviews carousel offers inferior results from its own products rather than more relevant ones from third-party sites. When given a plug-in with alternative results, Google users would click more often on the non-Google offerings.
Yelp and TripAdvisor later launched a site called Focus On The User, which calls on Google to use an "organic, merit-based process" instead of favoring its own products. If this truly provided a better experience and Google faced more pressure to compete, the company would have a greater incentive to take that step. Accordingly, Yelp praised yesterday's decision, with public policy head Luther Lowe calling it "a critical first step in confronting Google's anticompetitive abuses and monopoly power in search."
But there's a bigger factor in play: lots of people want to overturn this consumer-centric standard, focusing on a much broader definition of harm. And that idea got a big boost earlier this month, when Congress released its sweeping report on monopolistic practices online. The Democratic majority called for establishing a legal standard "designed to protect not just consumers, but also workers, entrepreneurs, independent businesses, open markets, a fair economy, and democratic ideals."
Critics of Google have offered reasons it fits that bill. "While Google's anti-competitive practices hurt companies like us, the negative impact on society and democracy wrought by their surveillance business model is far worse," said DuckDuckGo's founder and CEO Gabriel Weinberg after the announcement. "The endless data collection and behavioral targeting originated by Google and forced onto the world through its search engine monopoly has led to discrimination, polarization, and the widespread false belief that getting privacy online is difficult."
But the Justice Department is waiting for Congress to pass new laws that would let it focus on that case. According to some reports, the Department of Justice also rushed the case to announce it before the election. So it's working with existing laws, at least for now.
Even so, Charlotte Slaiman of Public Knowledge, which praised the Justice Department's complaint, says the processes can roll out in tandem. "I don't think the case requires any changes to antitrust law in order to be successful. But I do think that Congress and an antitrust case can be working in parallel at the same time," Slaiman says. As the Justice Department brings its case against Google, Congress can take a broader view of the industry — and potentially change the course of antitrust cases to come.