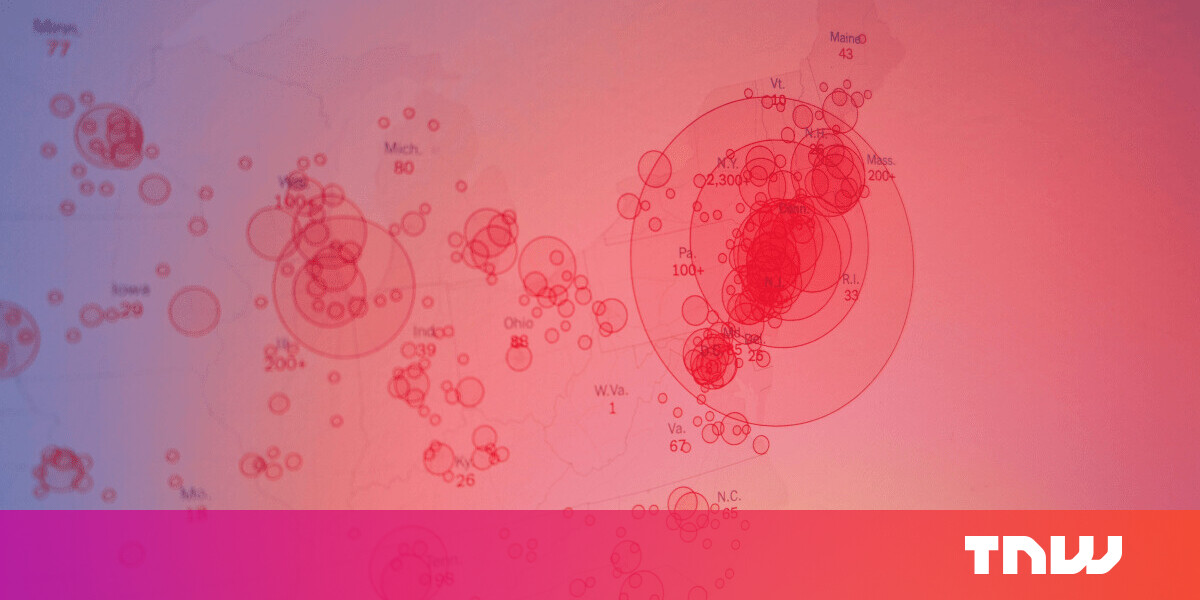 We can't say with any certainty what the future of COVID-19 is. But based on our experience with other infections, there is little reason to believe that the coronavirus SARS-CoV-2 will go away any time soon, even when vaccines become available. A more realistic scenario is that it will be added to the (large and growing) family of infectious diseases that are what is known as "endemic" in the human population.
With the worldwide spread of the disease increasing again, it seems unlikely that the currently available measures can do more than bring that spread under control – except in countries that can effectively isolate themselves from the outside world. The fact that the vast majority of people are still susceptible to some degree means that there is sufficient fuel for the fire to keep burning for quite some time.
This will be the case even if specific locations reach what is known as population (or herd) immunity (and it's not clear how likely this is to happen). When a sufficient number of people become immune to a disease, either through vaccination or natural infection, its spread starts to slow down and the number of cases gradually decreases. But that doesn't mean it will disappear instantly or completely.
Outside any areas with population immunity, there are likely to be plenty of locations that still have enough susceptible individuals to keep transmission going. No measure of isolation is so strong that it will completely stop human interaction between regions, within and between countries, or globally.
It's also possible that the spread of an infection will eventually stabilize at a constant level so that it becomes present in communities at all times, possibly at a relatively low, sometimes predictable rate. This is what we mean when we say a disease is endemic.
Some infections are present and actively spreading almost everywhere (such as many sexually transmitted infections and childhood infections). But most infections are endemic in specific parts of the world.
This can occur when effective control has eliminated the infection elsewhere, or because the conditions needed for effective transmission can only be found in specific locations. This is the case for malaria and many other infections transmitted by mosquitoes.
Theoretically speaking, an infection becomes endemic if on average each infected individual transmits it to one other person. In other words, when the reproduction number (R) = 1. In comparison, during an epidemic when the spread of the disease is increasing, R is more than 1, and when the spread is decreasing through control measures or population immunity, R is less than 1.
In practice, there are a number of patterns that can be observed in endemic diseases. Some can exist at low levels throughout the year, while others might show periods of higher transmission interspersed with periods of low transmission. This might happen if seasonal factors influence how much contact people have with one another, how susceptible they are to the disease, or other organisms that spread it such as insects.
As long as there is a sufficient supply of people still susceptible to the disease for each infected person to pass it on to, it will continue to spread. This supply can be replenished in various ways, depending on the characteristics of the disease.
Waning immunity
In diseases that give permanent immunity after infection, each new child born is susceptible after the immunity obtained from the mother wears off. This is why childhood infections such as measles are endemic in many parts of the world where the birth rate is high enough.
In diseases that only give temporary immunity through natural infection, people lose that immune protection to become susceptible again. A virus or bacteria can also evade the immune memory by mutation so that people with immunity to an older strain will become susceptible to the new version of the disease. Influenza is a prime example.
We don't yet know how long immunity from infection from COVID-19 will last, or how good vaccines will be at protecting people. But other coronaviruses that are endemic in the human population, such as those that cause colds, only confer temporary immunity of about one year.
Another important point is that people with immunity, whether from infection or vaccination, are rarely evenly distributed throughout a community or country, let alone the world. Certainly in the case of COVID-19, there are areas where the infection has spread more intensively and areas that have been relatively spared. Without even distribution, there is no population immunity even if enough people have been vaccinated to meet the predicted necessary threshold.
In these cases, the average R can be low enough that the infection is under control, but in the unprotected pockets it will be well above 1. This leads to localized outbreaks and allows the disease to remain endemic. It continues to spread from place to place, seeded by a few locations where population density and interaction are high enough, and protection low enough, to sustain transmission.
How we respond
How we deal with COVID-19 once it becomes endemic will depend on how good our vaccines and treatments are. If they can protect people from the most severe outcomes, the infection will become manageable. COVID-19 will then be like several other diseases that we have learned to live with and many people will experience during their lives.
Depending on whether immunity – either from natural infection or from vaccination – is permanent or temporary, we may need yearly vaccine updates to protect us (like influenza). Or it could be controlled by vaccination at some optimal age (like many childhood infections).
If vaccines not only prevent clinical disease but also strongly reduce transmission and confer long-lasting immunity, we can envisage other scenarios, such as the potential eradication of the disease. But realistically this is unlikely. Eradication is notoriously difficult, even for diseases for which we have almost perfect vaccines and permanent immunity. Endemic disease is therefore the most likely outcome.
---
This article is republished from The Conversation by Hans Heesterbeek, Professor of Theoretical Epidemiology, Utrecht University under a Creative Commons license. Read the original article.
PSA: Your new iPhone 12 or 12 Pro might need need contact tracing re-enabled
Getting a new phone is exciting, but it can also lead to spending an annoying amount of time adjusting settings, permissions and notifications for all your apps. Cloud backups are supposed to make this process easier, but they don't always catch everything – for instance, you'll want to double-check that COVID-19 exposure notifications are still enabled on your new iPhone 12 if you restored from a backup. They might not be, according to BBC News.
If you're concerned you might be affected, you can re-enable exposure notifications in iOS by opening the Settings app, selecting Exposure Notifications, and clicking "Turn On Exposure Notifications."
Users first noticed issues with the official National Health Service (NHS) contact tracing app in the UK. When some iPhone 12 and 12 Pro owners tried to open the app after restoring an earlier iPhone backup, they were presented with an error message. Deleting and redownloading the app seemed to solve the problem by prompted the users to re-enable COVID-19 exposure notifications — but also deleted all the locations the users had previously checked into.
It's not clear if this issue is exclusive to iPhone 12 models or if restoring any iPhone from a backup might turn off the setting: we're asking Apple and will update you with what we hear. When we restored one of our own iPhone 12 phones from a backup, we did notice exposure notifications were turned off — so we suspect the issue might be at a system level rather than with specific apps like NHS.
The exposure notification system was originally announced in April and uses your phone's Bluetooth to let you know if you've come in contact with someone who's tested positive for COVID-19. The resulting notification can also direct you to up-to-date COVID-19 information online and where you can schedule a test for yourself.
Contact tracing, whether automatic or conducted manually, is not a magic bullet to get COVID-19 outbreaks under control. But it is one of many steps, including a robust and easily accessible testing program, that can help you find out if you've been infected sooner so that you don't contribute to the spread. Re-enabling these notifications is a low effort way – along with wearing masks and washing your hands – to keep people out of harm's way.
Samsung's original Galaxy Fold adds some of the Z Fold 2's smartest features for free
One of the Samsung Galaxy Z Fold 2's coolest new features was the ability to use the phone's front display as a viewfinder for the back cameras, which could be really useful for things lining up higher-quality selfies. If you've wanted that handy way to take better selfies but have been holding on to the original Galaxy Fold, you're in luck: Samsung is bringing that selfie functionality and a number of other features from the Z Fold 2 to the first Fold through a software update that's available starting today.
The Fold isn't just getting a new way to take selfies. The update also brings Capture View Mode, which lets you frame a photo with one half of the Fold's main screen and review up to five of the latest photos or videos you've taken on the other half. And Pro Video mode will now let you capture video in a 21:9 aspect ratio and at 24 fps.
The original Fold also gets a few features from the Z Fold 2 intended to improve productivity. App Pair, for example, lets you set a shortcut to launch up to three apps at once in your preferred split-screen layout. That means that if you like to have Twitter open on one half of your screen and YouTube on the other, you can make a shortcut to launch those apps together and set up the way you like them. You now can arrange split-screen windows horizontally, too,
Samsung's blog notes that the launch date and the features included with the update "may vary by carrier or market," however, so the update may not be available for your Fold just yet. Samsung tells The Verge it's looking into when the update will be available in the US.
Gillmor Gang: Unsuppressed
[embedded content]
Not just the future of civilization is up for grabs this November. In this age of mobile social computing, we're figuring out how to vote, entertain, teach, learn, and commit to meaningful change. Thanks to the pandemic emergency, our plans for transforming our country and planet are subject to immediate recall.
Much of the current political dynamic is expressed through the lense of "how much change can we afford to make?" The swing states in the race for the electoral college are those most profoundly affected by the transition from fossil fuel to renewable energy. The choice: how many jobs will we lose by shifting away from oil and gas to wind and solar. Workers in Pennsylvania, Ohio, Texas, and Michigan are fearful of losing their livelihood to a future of retraining and disruption.
Regardless of where we sit along the left/right spectrum, we share the increasing understanding that government doesn't work. Running for office is a gauntlet of fundraising and promises you can't keep; legislating is a lobbyist playground where special interests are neither special nor in our interests. The courts are overwhelmed by political power plays timed to inflame and suppress voting turnout. It's no wonder that the common reaction to this week's final presidential debate was relief that the campaign is almost over.
The most important fix to the body politic is the mute button. For a brief moment in the debate, we got to experience a few seconds of not talking. Time seemed to stand still, as if we were being handed down a digital tablet of things to not do: don't interrupt, don't disrespect, don't mock, don't waste our time. Above all, don't forget the people we've lost to the virus. Remember the days when our biggest problems were what show to watch, what music to play, what jokes to tell. It's amazing what you can hear when the agenda is turned back to ourselves.
In that moment, you can hear things that smooth the soul. In that moment, you can hear the words leaders will have to speak to get our vote next time. I feel much better about the next election no matter how this one turns out. The explosive numbers of early voting tell us a lot about how this will go. The genie is out of the bottle and people are beginning to connect the dots. If the vote is suppressed, it only makes us try harder.
Mobility is about a return to value, to roots, to resilience. Working from home is a big step toward living from everywhere. AR stands for accelerated reality, VR for valued reality. If we want to know what social is good for, switch on the mute button and listen to what you've lost. If you can mute the sound, you can unmute it and find your voice.
At first, the mute button was a defensive move. It counteracted the business model of the cable news networks, the repetitive time-filling of partisan perspective mixed with not listening to the grievances of the other side. The hardest thing I've had to do is be open to the truth emanating from the least likely location. We are taught to attack our opponent's weaknesses; a better strategy might be to respect their strengths and adopt them as your own. Don't worry, though. You probably won't find too much there to reflect.
Once you experience the mute button envelope, you can hear it even if it's not there. The rules of the revised debate were that the first two minutes of each candidate's response used the mute button, then the old rules returned. Even then, the experience of using the mute button informed the rest of the debate. Particularly noticeable was Joe Biden's response to a series of back and forths when the moderator asked if he had any further response. "… … … No."
There have been other mute buttons in history. The 18 and a half minute gap spoke loudly when Rose Mary Woods erased a crucial Watergate tape. Before that, we assumed there might be a smoking gun. After that, we knew there might be others, too. Throughout the campaign, we could learn more about what was really going on by listening for the moments when key questions were left unanswered, ducked, or bounced back to the opponent like some Pee Wee Herman playground retort.
Soon we'll know the answer to the important question: how do we confront the virus? I vote for listening to the science, wearing a mask, socially distancing both off and online, rapid testing, and contact tracing. And the candidates who agree.
__________________
The Gillmor Gang — Frank Radice, Michael Markman, Keith Teare, Denis Pombriant, Brent Leary, and Steve Gillmor . Recorded live Friday, October 23, 2020.
Produced and directed by Tina Chase Gillmor @tinagillmor
@fradice, @mickeleh, @denispombriant, @kteare, @brentleary, @stevegillmor, @gillmorgang
For more, subscribe to the Gillmor Gang Newsletter and join the backchannel here on Telegram.
The Gillmor Gang on Facebook … and here's our sister show G3 on Facebook.