A single wildfire in California has reached the stunning size of more than 1 million acres, becoming the first "gigafire" in the state in decades.
As of Monday morning, the August Complex Fire in the northern part of the state had burned at least 1,002,000 acres and was 54 percent contained, according to the California Department of Forestry and Fire Protection (Cal Fire). The area that has burned since the fire ignited on August 16 is larger than Rhode Island and spans seven counties.
The blaze is just one of almost two dozen major wildfires in the Golden State right now in what has already been an extraordinary year for these sweeping infernos.
Across the state, fires have burned a record-shattering 4 million acres so far in 2020. "The 4 million mark is unfathomable. It boggles the mind, and it takes your breath away," Scott McLean, a spokesperson for Cal Fire, told the Associated Press on October 4. "And that number will grow."
At least 31 people have died in California as a result of the fires, and millions are facing the health risks of deadly air pollution as clouds of smoke settle over urban areas. The fires have also destroyed more than 8,000 structures.
And it's not just California that's been burned badly; Western states including Oregon, Washington, and Colorado have also seen severe wildfires this year. It's the breathtaking culmination of bad luck, years of poor forestry practices, urban development, and climate change.
Why wildfires got to be so bad in 2020
A number of factors have converged to create this unprecedented season of wildfires. This summer, much of the western United States experienced record heat and severe drought conditions. That left grasses, shrubs, and forests dry and ready to burn. In August, Northern California experienced a massive thunderstorm that delivered little rain but more than 11,000 lightning strikes, igniting more than 300 blazes, including the fires that make up the August Complex.
Typically, the vast majority of wildfires are ignited by human sources, like power lines, camp fires, heavy machinery, and arson, so having so many blazes sparked from a natural source is unusual.
But 2020's wildfires are emerging on top of a growing trend of large, dangerous wildfires, especially in California. Of the 20 largest fires on record in California, 17 have ignited since 2000. The five largest wildfires in state history ignited this year.
5 of the largest wildfires in CA history have occurred this year. As we move further into fall we recognize that we still have the potential to experience more large & damaging wildfires so we remain prepared. Make sure you & your family also plan, prepare, & stay aware. pic.twitter.com/blmgo4r52p

— CAL FIRE (@CAL_FIRE) September 30, 2020
Wildfires are a natural and important part of forest, grassland, and chaparral shrubland in the West. However, human activity is making these wildfires worse at every step.
That's due in part to climate change, which is leading to hotter, arid conditions that fuel larger wildfires.
Another consequence of climate change is that the wildfire season itself is getting longer. "What you can say is that our fire seasons here in California have on average expanded by 75 days," Lynnette Round, a spokesperson for Cal Fire, told Vox in September. "Our summers are longer, which means that conditions are hotter, they're drier, and that makes us more susceptible to wildfires."
It's also due to human development in the wildland urban interface as neighborhoods sprawl into fire zones. That increases the risk of igniting a fire and raises the damage total of the blazes that do occur.
Decades of suppressing naturally occurring wildfires have also led to vegetation to accumulate so that when conditions do get hot and dry, there's much more fuel to burn. California has also seen years of clear-cutting diverse forests and replacing them with a single tree species. A diverse array of species in a forest helps naturally regulate and limit wildfires while monocultures can become more vulnerable to major fires.
Historically, there have been larger individual gigafires sporadically in the western United States. The Great Fire of 1910 burned more than 3 million acres across Idaho and Montana, for instance. But since the 1970s, the overall annual area burned by wildfires has been trending upward, and in California, the August Complex is now the largest on record for the state.
Forecasts show that conditions remain ripe to spread wildfires. For the August Complex, Cal Fire is expecting high temperatures and low humidity levels, but lower wind speeds. And autumn is the season for high winds like the Diablo Winds in Northern California that can gust up to 70 mph. As these winds pick up, they could spread the flames further.
In addition to the immense challenge of containing such a huge blaze burning in the wilderness, firefighters have to contend with the Covid-19 pandemic, forcing crews to take infection control precautions as they try to keep the flames in check. California's firefighting efforts also rely on prison labor, with almost 200 inmate fire crews. Inmates are paid between $2 and $5 a day, plus $1 per hour when fighting a fire. However, Covid-19 has spread in prisons, forcing the state to release some inmates to relieve overcrowding and to quarantine others. That has left the state scrambling to make up the labor shortfall.
These factors are only complicating what has already been a brutal year for the Golden State.
---
Millions turn to Vox each month to understand what's happening in the news, from the coronavirus crisis to a racial reckoning to what is, quite possibly, the most consequential presidential election of our lifetimes. Our mission has never been more vital than it is in this moment: to empower you through understanding. But our distinctive brand of explanatory journalism takes resources. Even when the economy and the news advertising market recovers, your support will be a critical part of sustaining our resource-intensive work. If you have already contributed, thank you. If you haven't, please consider helping everyone make sense of an increasingly chaotic world: Contribute today from as little as $3.
Trumpism never existed. It was always just Trump.
In 2016, Julius Krein was one of Donald Trump's most ardent supporters. In Trump's critiques of the existing Republican and Democratic establishments, Krein saw the contours of a heterodox ideology he believed could reshape American politics for the better. So he established a pro-Trump blog and, later, a policy journal called American Affairs, which his critics claimed was an attempt to "understand Trump better than he understands himself."
Today, Krein finds himself in an unusual position. Upon realizing Trump was not committed to any governing vision at all (but was as racist as his critics suggested), Krein disavowed the president in 2017. But as the editor of American Affairs, he's still committed to building an intellectual superstructure around the ideas that were threaded through Trump's 2016 campaign.
This conversation on The Ezra Klein Show is about the distance between Trump and the ideology so many tried to brand as Trumpism. We also discuss Krein's view that the US has always functionally been a one-party system, the disconnect between Republican elites and voters, what a new bipartisan economic consensus could look like, whether Joe Biden and the Democrats take Trump's ideas more seriously than Trump does, which direction the GOP will go if Trump loses in a landslide in November, why Republicans lost interest in governance, whether media coverage is the true aim of right-wing populists, why Krein thinks the true power lies with the technocrats, and more.
My conversation with Krein can be heard on The Ezra Klein Show.
Subscribe to The Ezra Klein Show wherever you listen to podcasts, including Apple Podcasts, Google Podcasts, Spotify, and Stitcher.
Julius Krein's book recommendations:
Innovation in Real Places by Dan Breznitz
History Has Begun by Bruno Maçães
The Hall of Uselessness by Simon Leys
---
Millions turn to Vox each month to understand what's happening in the news, from the coronavirus crisis to a racial reckoning to what is, quite possibly, the most consequential presidential election of our lifetimes. Our mission has never been more vital than it is in this moment: to empower you through understanding. But our distinctive brand of explanatory journalism takes resources. Even when the economy and the news advertising market recovers, your support will be a critical part of sustaining our resource-intensive work. If you have already contributed, thank you. If you haven't, please consider helping everyone make sense of an increasingly chaotic world: Contribute today from as little as $3.
Rights group condemns Egypt's mass executions
Human Rights Watch calls Egypt's killing of 49 prisoners in 10 days 'outrageous'.
Egypt executed 49 prisoners in just 10 days in October, the Human Rights Watch (HRW) said on Thursday, calling on authorities to immediately halt carrying out death sentences.
"Egypt's mass executions of scores of people in a matter of days is outrageous," HRW's Joe Stork said.
The rights group said it compiled the executions between October 3 and 13 from reports in pro-government newspapers as these killings are not typically announced – or even the prisoner's family informed, the group said.
"The systematic absence of fair trials in Egypt, especially in political cases, makes every death sentence a violation of the right to life," Stork added.
Two women were among the executed. Of the 49 killed, 15 were convicted of alleged involvement in political violence following the military overthrow in July 2013 of Egypt's first democratically elected president, Mohamed Morsi.
Morsi hailed from the ranks of the Muslim Brotherhood, the country's oldest Islamist group. Since his removal, authorities banned the group and rounded up most of its leaders, including the ex-president.
Morsi collapsed in a court last year – a death that human rights activists said was evidence of the "inhumane living conditions" in Egyptian prisons.
Some executed were found guilty in three separate cases including 10 prisoners accused of carrying out attacks in 2014 for the armed group Ajnad Masrm (Soldiers of Egypt).
Another three were executed for their alleged involvement in a 2013 attack on a police station in the Kerdassa suburb of Cairo, and two others for a violent demonstration in Alexandria in 2013.
Prison attack
The New York-based rights group said 13 of this month's executions took place in Cairo's notorious supermax facility known as Scorpion following clashes last month inside the death row ward that left four policemen and four inmates dead.
At the time, authorities said the four prisoners, who had been sentenced to death in separate terrorism-related cases, were killed during an escape attempt.
However, the Human Rights Watch statement cited an anonymous human rights lawyer who challenged the government's account after having spoken with relatives of two of the inmates. The lawyer said the four prisoners ambushed and fatally stabbed the guards during a routine inspection. Other inmates later saw security forces enter the cell and gunshots were heard.
"Egypt has had a pattern of judicial and suspicious extrajudicial killings following attacks on security forces or civilians in recent years," the HRW statement said.
Other prisoners put to death had been sentenced for crimes including murder and rape.
An Egyptian government media officer could not immediately be reached for comment on the report.
HRW estimates since President Abdel Fattah el-Sisi was elected in 2014, Egypt has become one of the top 10 countries in the world carrying out death sentences.
22 Ways to Make Thanksgiving Into Your Own Weird, Perfect Holiday
Collage by Cathryn Virginia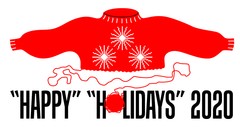 "Happy" "Holidays" 2020 is a series about feeling connected and vaguely festive during the coronavirus pandemic.
This November will mark the first year that I won't begrudgingly appear in a Thanksgiving variety show put on by "the kids." ("Kids" meaning, like: If you're actively a grandchild, you're expected to participate, even if you've smoked cigarettes for a decade and have the crow's feet to prove it.) Acts include fortune-telling, musical numbers, stand-up, and "commercial breaks" that are in fact even more performances, as there's no escape to be found here. It's always goony, uncomfortable, done for the sake of older relatives, and sort of nice even though it sort of sucks—which is also the way I'd describe Thanksgiving, as a day.
This isn't the only Thanksgiving tradition I'll break with as I skip this year's out-of-state dinner because of the pandemic. (That's not all bad. I'll also dodge the rule that men and boys can't sit until every woman and girl is settled in front of her turkey-shaped placemat.) Instead, like a lot of other people, I'll figure out how to spend the day outside of my family's framework.
So: What… to do here? Maybe you're also trying to sort out what to do about not traveling or hosting. Maybe you didn't do that to begin with and have the day to yourself again, or are missing Friendsgiving. (Maybe you're cramming people together despite the pandemic, in which case, go read something else, and I sincerely wish you good luck and good health, even if I think you should reserve your bravado for rewards greater than supermarket pie, hair-raising political rhetoric, and a dry cough.)
If you can't be near as many, or any, of the people that make this holiday represent anything other than stolen land, consider putting together your own new traditions. Rites and rituals make everything meaningless feel less so, which is why we bother with them. Someone has to come up with them first, though, and you don't have to stick to the ones you know this year! You're grown; do whatever you want; fuck a variety show! (Sincerely: I will miss my talented cousins very much, and I deeply regret that I won't hear "Shut Up and Dance With Me" as I've never heard it before—and that's "played haltingly on a recorder"–style, baby.) Here are some thoughts on making up what constitutes a "holiday" for yourself this time around—and maybe coming away with newfound traditions to carry into the future.
---
Use the interactive map Native Land to learn more about the Indigenous peoples who lived wherever you're spending your day. With care, use this to guide a land or territorial acknowledgement, which recognizes the Indigenous and people and history that came before, and were often violently removed or displaced, from North America. Here's a guide from Chelsea Vowel about doing this with the intention of really learning about and honoring the people who came before you.
"Awareness" is almost never enough on its own. Donate to causes in support of Indigenous and First Nations peoples and communities, like The National Indigenous Women's Resource Center, American Indian College Fund, and Bay Area American Indian Two-Spirits.
Whatever your own meal looks like: Set aside part of your budget for others' dinners if you can. You can provide 10 meals per dollar through Feeding America. If you're having a small get-together, No Kid Hungry offers a how-to guide to hosting a Friendsgiving donation drive. If you have a few nonperishables you're not using or can start a collection in your area for cans and boxed food, see what your food bank or shelter can and can't use. If you want to do a specific Thanksgiving-themed drop, again, check with pantries and shelters about what they need, but a lot of places often ask for boxed macaroni and cheese and mashed potatoes, canned green beans and cranberry sauce, and so on. Many places will welcome baby food.
Pay someone's delinquent water bill if you have the means, and, either way, share the link so that people who aren't aware of the Detroit Water Project can see if it's something they're able to do.
Find a way to adjust the worst dish someone always insists is their specialty in order to make it actually good for once. I don't want to talk about which one I dislike, in case someone I'm related to reads this… but, look, it's whatever the hell that "pear appetizer" is supposed to be. It's yogurt on a few sliced pears? Thinking back a sec here—could it actually be true that Grammy called this "fruit nachos?" Why am I eating Dannon on Thanksgiving, dog? If we decide to interpret this loosely—pulling back the focus to "pear appetizer," if (definitely) not "fruit nachos"—I can both honor my late grandmother and not have to gruesomely pretend a raisin is a black bean for  the sake of whimsy and politeness. I could make gorgonzola-and-walnut salad, prosciutto-wrapped pears, or pear and brie toasts. Find your version of this and text a picture to your muse if you can, being all like, "Not exactly your green beans—what could be!—but I wanted to have you at the table somehow this year." That's an appropriately Thanksgiving-ish tone to strike: a little judgmental, yet ultimately warm.
Imagine how sick sandwiches made of leftovers could be if they were constructed first, out of their fresher, first-generation components. Actually, just do that—cut right to the chase and make them for the main course on the day itself. Necessity and desire will allow you to leave a little bit for leftover-leftover sandwiches, too, then compare your findings about which is superior. My assemblage goes: sourdough slice, gravy layer, mashed-potato binding-agent layer, poultry, stuffing, then the same in reverse as you finish the stack. This is about what you like, though, so go ahead and put cranberry sauce on it if you want, ya freak.
One of my ex-boyfriends famously equipped his city Thanksgivings with soup dumplings and Popeyes biscuits in addition to the requisite green bean casseroles, etc. Whatever we think of him now: That's so stylish! Follow his lead, if in only this one way, by introducing an incongruous, perfect menu item to a traditional holiday spread, whatever that usually means for you. The key here is to keep the variable count low, which will make both the wild card(s) and the regular-style food you serve seem more special and complementary. If you normally enjoy a Sichuanese feast, maybe add pigs in a blanket. If you are more inclined toward jollof, do a li'l bit of a crepe, or something. In any event: Flamin' Hots should obviously be the new salami river in your cheese plate. 
If you have food delivered, parsimony is NEVER the wave, and especially on an eating-based holiday. Send the deliveryperson off with a 100 percent tip and a to-go plate (ask, first, if they don't eat certain things; customize accordingly). If you pick up takeout, tip 100 percent and bring a holiday offering of some kind. (HAHA at "of some kind"—I clearly mean a bottle!)
Are you aware that Baskin-Robbins sells a turkey-shaped ice cream cake? I got one once and had them write THE FUTURE IS HERE on it in lime green icing script, and it was too chic for words. (It wasn't Thanksgiving. I consider it an incredible tip to share with you that you can get any of their holiday-motif cakes at any point during the year.)
Watch Planes, Trains, and Automobiles. Obviously! If we can't make sojourns of our own, we can remember everything that's nightmarish about Thanksgiving-clogged treks homeward by way of this classic.
Play street baseball with a friend using decorative gourds as the balls. They have enough heft to pitch well, but will still explode satisfyingly, and you can do this at a decent distance from other people, unlike football.
If the idea of joyously smashing things instills you with the festive spirit: There's no official law against having a piñata on Thanksgiving. Fill it with decorative gourds (for baseball after!!), candy corn, and airplane liquor bottles.
Have a one-person pie contest, aka make two pies and pit them against each other. For each person who you're spending the day with and can add to the fray, add another two pies. If you are doing this with others, it's fine—and even preferable—to overlap, in terms of who makes what sort. It gives you an even sharper opportunity to clown them, or to… learn how to make a better pie with dignity and acceptance, should your pie be the grim pie.
Set the table by making commemorative decorations that you'll be able to use long into the future, like, "Those were from that really weird year when we had to figure out our own holiday and made these for the table, and it ended up being a great time." I'm going to hand-dye napkins, which is really easy with some Rit dye and 100 percent cotton cloths or cut-up kitchen towels. (Make a few extra sets of six and you'll also have plenty of holiday gifts handled.)
Assign a dress code for yourself and whoever's around—or assign each other outfit challenges. In the former case, I'd want to look like "pastel avant-garde," and in the latter, I'd make my partner dress as "Music Teacher Who Loves Being a Music Teacher," for fun and sport.
Send texts to the people who feel most like family to you expressing gratitude, or, if that's a bit much for you, one of those horrible horny-emoji  chain text-messages. You know—it has like, an ear of corn as a D. Not my style, but I think a lot of people like them!
Make and send end-of-year care packages. Or drop some off to elderly neighbors. I recommend candles, cookies, little tiny succulents, and the aforementioned dyed napkins.
Observe a low-stakes saying-of-grace, which doesn't have to be religious in any way if that's not your bag. Keep things lo-fi and quotidian, gratitude-wise, because I think we often elide day-to-day/ambient/cultural things to fall all over ourselves about stuff like the people we love (boo), this beautiful meal (hiss), etc. Like, that rocks, but how boring! I'm glad I live in a world where I get to interact with pinball, Scottie Pippin's salad days/bone structure, this remarkable Twitter account called Old School Flyers that collects and posts the bills for old hip hop shows (how does it have under 4,000 followers?), the whole fact of cashmere. What are the smallest things you can honor? I'm doing my best airport-book voice right now: Tiny enrichments are what moor us through Fuck Times like these. Good to take stock of that, feel anchored in it.
Reach out to the older people in your life and have them tell you about the most memorable Thanksgiving of their lives. Who started a dramatic food fight? Who dropped the turkey? Who accidentally revealed a family secret? (Shoutout to the time one relative looked a beat too long at another's phone over her shoulder and the latter had a meltdown so vile that I chose to escape by canoe.) If it's applicable: Help bad things turn, as they can sometimes naturally do, into funny-ass legends that are just… another part of how it goes sometimes. Things to be taken in stride, or even grinned at, from a distance.
Take a few minutes to have a nice drunk Zoom with The Cousins and hear about what they're thankful for, or hoping for, this year.
I've never known how, exactly, Arlo Guthrie's 18-minute anti-war banger "Alice's Restaurant" became the semi-official song of this holiday. I LOVE it, though, and have always delighted in the alternative-radio ritual of playing the whole-ass thing, even though it hogs airtime, on Thanksgiving Day. Listen to it, for the first time or the many-eth. I also think any longish song can and should take its place, if you just believe. I recommend "Outer Nothingness" by Sun Ra, or the nice, elongated dissolution of "New Grass" by Talk Talk—"errant days filled me," so pretty and sort of on the nose. Still, though… "Alice's Restaurant." It's so good for the purposes of yelling the lyrics at people; the song all but teaches them to you as you go! "You can get anything you want!"
Understand, as you undertake any of these or other holiday-architecting weirdo pursuits: You're allowed to use them as you go from now on. Make them good ones—for once, or for keeps.
Amy Rose Spiegel is the author of two books about having sex and otherwise feeling decent. Follow her on Twitter.