More than 50,000 California utility customers were without power and others around the state were urged to conserve electricity on Thursday amid a fall (autumn) heatwave that brought another round of extreme wildfire danger.
The National Weather Service issued heat advisories through Friday for temperatures in the 90s Fahrenheit (exceeding 32 degrees Celsius) and even triple digits (above 38 C) in many parts of the state.
Red-flag warnings for extreme fire danger were in place for much of the San Francisco Bay Area where winds bringing hot, dry gusts of up to 88.5 km/h (55mph) were expected to pose a threat of sparking new blazes in a region that already has seen some of the worst wildfires in state history.
A brush fire erupted early Thursday near the inland Southern California city of Redlands, triggering a small evacuation as it grew to about 100 acres (40 hectares), but was about 30 percent contained before dawn.
The Pacific Gas & Electric utility began shutting off power Wednesday evening to customers in portions of 24 counties, mainly in the Sierra Nevada and the San Francisco Bay Area. The affected customers ranged from 10 in Yolo County to more than 11,300 in Butte County.
The outages were a "last resort option," said Mark Quinlan, PG&E's incident commander.
"These are challenging times. Not only are we right in the peak of the wildfire season … many of us are working from home, schooling from home as well," he said. "We recognise that hardships are introduced when we shut off power."
Several hundred more customers were expected to experience shutoffs on Thursday afternoon in the far northern part of the state.
Numerous studies have linked bigger wildfires in America to climate change from the burning of coal, oil and gas. Scientists have said climate change has made California much drier, meaning trees and other plants are more flammable.
Hot weather also prompted California's electrical grid operator to issue a statewide "Flex Alert," urging people to conserve energy between 3pm (22:00 GMT) to 10pm on Thursday by turning down their air conditioners and not using major appliances. Previous conservation efforts this summer were praised for reducing the power demand and avoiding rolling blackouts.
PG&E's power cuts were the third in less than two months. They are aimed at preventing PG&E equipment such as power lines from sparking wildfires if they are fouled or blown down by the winds.
The utility, which was criticised last year when it preemptively turned off electricity to two million people, said it was making an effort to use more targeted and shorter outages this time, with power expected to be fully restored by Friday night.
PG&E senior meteorologist Scott Strenfel said the forecast calls for two "back-to-back" periods when "Diablo" winds sweep the region. In addition to high gusts, he said they bring very dry air "and essentially suck the moisture out of vegetation," leaving it tinder-dry and vulnerable to burning.
Several of the California counties falling under the PG&E shutoffs have already been hit by massive wildfires.
The Glass Fire that ravaged the Northern California wine country of Napa and Sonoma counties was contained on Wednesday after destroying more than 1,500 homes and other buildings.
Farther north, the Zogg Fire in Shasta and Tehama counties was also contained. Four people died in that blaze.
More than 8,500 wildfires have burned more than 6,400 square miles (16,000 square kilometres) in California since the start of the year, most since mid-August. Thirty-one people have died and more than 9,200 buildings have been destroyed.
The fires in California and elsewhere on the West Coast also exposed millions of people to hazardous pollution levels, causing emergency room visits to spike and potentially thousands of deaths among the elderly and infirm, according to an Associated Press news agency analysis of pollution data and interviews with physicians, health authorities and researchers.
Most of the huge fires that erupted over the past eight weeks are now fully or significantly contained but the gains could be hampered if new fires ignite, said Daniel Berlant, assistant deputy director with the California Department of Forestry and Fire Protection, known as Cal Fire.
"If a new fire breaks out, that fire will be able to grow very quickly under these conditions," Berlant said.
PG&E's ageing equipment has sparked several major fires in recent years, including a 2018 blaze that destroyed much of the town of Paradise and killed 85 people.
The utility pleaded guilty in June to 84 felony counts of involuntary manslaughter – one death was ruled a suicide – and paid $25.5bn in settlements to cover the losses from that and other recent power line-sparked catastrophes.
Why fire is our best tool against megafires
To live in many parts of the American West today is to live with wildfires. And to suppress those fires is only to delay, and worsen, the inevitable.
The gargantuan wildfires that have scorched states like California, Washington, Oregon, and Colorado recently are vivid reminders of this fact.
A number of unique factors this year combined with long-term trends to create the devastating and unprecedented fires of 2020. But a major reason for the massive scale of the destruction is that natural fires and burning practices first developed by Indigenous people have been suppressed for generations.
Wildfires are essential to many Western ecosystems, restoring nutrients to the soil, clearing decaying brush, and helping plants germinate. Without these fires, vegetation in woodlands, grasslands, and chaparral shrublands accumulates, so more fuel is available to burn, especially when a megadrought keeps drying the fuel out, year after year. A debt to the landscape starts to mount, and when it comes due, there is hell to pay.
"If we're not using fire in the same way that this landscape evolved with over millennia, then we could be creating a situation where we're creating a further imbalance," said Don Hankins, an environmental geographer at California State University Chico and a Plains Miwok Indigenous fire practitioner.
So a key part of the strategy to reduce the growing threat from wildfires is to burn parts of the landscape on purpose.
This is much easier said than done. It's costly, it can be dangerous, and it demands a sophisticated and granular understanding of the land. But American Indians have used burning practices across much of the West for thousands of years, building up a vast reservoir of knowledge of when and how to start fires to protect themselves and to increase the bounty of the land.
Much of this burning stopped when European settlers arrived and drove American Indians away from their ancestral homes and deprived those that remained of their culture. Now there's a growing movement to bring these practices back to the landscape, with Indigenous practitioners in the lead in places like California. But it requires confronting an ugly past and facing a future of growing wildfire risk.
Why Indigenous burning practices are a powerful way to mitigate wildfire risk
To understand how we arrived in this era of extreme wildfires across the Western United States, scientists have studied patterns like those in tree rings to get a sense of the history of fires across the West.
"It shows that a lot of these areas burned a lot, anywhere from every two years to every 15 years," said Eric Knapp, a research ecologist at the United States Forest Service's Pacific Southwest Research Station. "If you haven't burned in a long time — some of these places haven't seen fire in recorded history, or since 1910 — that's a lot of fire debt."
The US Forest Service has even tabulated estimates for how often fires have historically occurred across ecosystems like sage scrub and ponderosa pine forests. These records, plus what we know about how fires were suppressed since the 1800s, point toward how much American Indians in the Western US engineered the landscape with their burning practices for thousands of years. European settlers arrived and saw a landscape that had been methodically cultivated, like forests with trees spaced far apart and with little leaf litter on the ground. But they often failed to recognize it as such.
"There's this idea — the idea I was raised with — that this wilderness is untrammeled by man," Knapp said. "The more work I've done in this field, the more strongly I believe that there was a pretty strong human imprint on this landscape."
The gap between historical levels of burning and the current fires also illustrates how much more fuel is now available to burn in dangerous megafires. However, there's more to paying off this fire debt than lighting a match.
Bill Tripp is the director of natural resources and environmental policy for the Karuk Tribe Department of Natural Resources. The Karuk Tribe's territory is in Northern California and reaches into Oregon. Tripp, a member of the tribe and an Indigenous fire practitioner, explained that every bit of the landscape has its own terroir when it comes to fire, a unique set of traits in a given region that can influence a blaze. The ideal conditions for a burn depend on the mix of plants, sunlight, soil, and weather conditions. They can change from day to day, and from one hillside to another.
And these deliberate fires are not just about reducing wildfire risk, as is often the case with prescribed burns from government or private land managers. These Indigenous burns serve cultural purposes, like maintaining trails, helping food plants grow, and providing materials for building and crafts. Such fires don't just hinge on "when" and "how," but on "why," which in turn demands sophisticated local insight. For practitioners, it's not just a tactic, but a way of thinking about how they interact with the natural world.
"The Karuk people have historically been dependent on the food, fiber, and medicinal resources that come off the greater landscape," Tripp said. "We're still dependent on those today."
When done right, these Indigenous-prescribed fires have natural breaks built in as they spread from one type of vegetation to another. Rather than having hundreds of thousands of acres suddenly engulfed in flames, Indigenous burning practices can create a mosaic of areas that can readily burn surrounded by areas that are more resistant to ignition. Those breaks can be areas that have previously burned, thereby having less fuel, or plants that retain more moisture and are less likely to catch on fire.
There are ecological benefits, too. A well-timed burn can also restore the biodiversity of the species of plants and animals in places where invasives have become dominant. For example, invasive grasses like ripgut brome and shrubs like Spanish broom in parts of California can outcompete local vegetation, but quickly turn into highly flammable tinder when it gets hot.
A robust mix of native plant and animal species can instead make an ecosystem more resilient to shocks like drought and extreme heat, as well as speed up recovery after a fire.
"In California, in our foothill and valley ecosystems, we've got a lot of nonnative grasses," Hankins said. "If we think about the seasonal timing of when it's appropriate to remove those species with fire and favor native species in their place … we can still achieve the fuel reduction but then we're shifting the dynamics in favor of native species."
The Indigenous-prescribed fires can be slower and less intense than natural or inadvertent fires, creeping along the forest floor rather than tearing through tree canopies. The trees and plants that remain become more resistant to future fires.
Over time, with frequent controlled fires, the landscape starts to shift to a healthy mix of species. The fires become easier and safer to conduct, and eventually the risks of a devastating wildfire start to go down.
Halting Indigenous burning practices was part of a deliberate strategy to eradicate American Indians
When European settlers arrived in the Western United States, they intervened to stop American Indian burning practices, but not just out of fear of fire. Instead, according to Tripp, cultural burning practices were blocked as a deliberate tactic to threaten the survival of Indigenous people like the Karuk Tribe.
"It became part of the policy to remove that connection to the food systems well before fire suppression became a policy," Tripp said. "When you're going through a cycle of genocide and people are trying to remove the Indigenous component from a place, that [Indigenous burning practice] becomes a logical target."
Laws in states like California stripped Indigenous people of their rights and prevented them from practicing their culture, including burning. As late as the 1930s, Karuk people were actively stopped, and even shot, for trying to conduct burns.
Fire exclusion policies also stemmed from a misguided impulse to improve the region's ecology. Prior to the 20th century, forests like those in the Sierra Nevada were far less dense, with trees spaced much further apart. "The relative openness of forests was attributed to frequent fire, which many early foresters saw as a negative," according to a 2012 study from the US Forest Service. "It was believed that if fire could be kept out the forest could support many more trees. This became one of the main arguments for suppressing fire."
With the suppression of natural fires and indigenous burning practices, some sections of the forest grew to be anywhere from twice as dense to 10 times as dense as they were when fires were more frequent, increasing the likelihood of what's known as a "stand-replacing fire." These are massive blazes that can wipe out almost all of the living trees in an area, including towering overstory trees. When there's a drought, more trees means there's less water to go around, leading to drier and more flammable vegetation.
Today, the Karuk Tribe can only conduct burns on the tiny sliver of their ancestral lands across California and Oregon that is privately held and not part of federal land.
More than 135,000 acres of Karuk ancestral territory burned in the fires this year. But Tripp said that this could also be an opportunity to begin a regime of controlled burns in those areas. "We need to be putting some strategic placement of follow-up burning," he said.
Vast swaths of land across the West are overdue for a fire
The question now is how to scale up these Indigenous burning practices across federal, state, and private land and develop an appreciation for the knowledge behind them. Even with the record-breaking blazes across the United States in recent years, there are still millions of acres of wildlands that have yet to burn and could still be devoured in megafires. And as the climate changes, more areas will become primed to ignite.
With controlled burns, the plants that could fuel a massive uncontrollable fire are depleted in smaller, easier to manage bursts. Many small fires can help prevent devastating megafires.
Burning is also just one of several ways to reduce the risks of dangerous wildfires alongside measures like mechanically removing vegetation and building fire breaks.
Bringing these tactics to all the places they're needed stands to be a costly endeavor, and the investment is far short of where it needs to be. Already the federal government, which manages huge swaths of land in the Western United States — including 57 percent of the land in California — is struggling to implement its existing prescribed burning plans.
The US Forest Service conducts fire mitigation work, including controlled burns, across roughly 1 million acres of land per year across the whole country. But the agency has an 80 million-acre backlog built up after years of fire suppression and inadequate budgets, with 50 million acres "at high risk of wildfire, insects, and disease."
Over the summer, the State of California reached an agreement with the US Forest Service to conduct fire mitigation treatment across 1 million acres in the state per year. That's a big step up. Currently, California land managers conduct controlled burns on 125,000 acres per year across state, federal, and private lands. By comparison, Florida, a much smaller state, permits about 2 million acres of controlled burning each year.
And California has a lot of fuel it needs to eliminate. "An estimated 20 million acres of forestland in California with high wildfire threat may benefit from fuels reduction treatment to reduce the risk of wildfire," according to a 2018 state report.
For Indigenous fire practitioners like Hankins and Tripp, the aim now is to build a framework from the bottom up to support Indigenous cultural burning practices within and beyond the bounds of Indigenous lands. The Karuk Tribe, for instance, has launched the Endowment for Eco-Cultural Revitalization and is raising funds to help teach people about the culture around burning and to support burning practices over the long term.
"It's not lost, it's all still ingrained in our culture," Tripp said. "If we wait a couple more generations, it might get lost. If we don't start acting soon to revitalize the knowledge, practice, and belief systems, then a lot more than just information about our practices will be lost. We'll be looking at large-scale biodiversity collapse as well. And we're already starting to see it."
Deploying Indigenous knowledge to reduce fire risks would also require recognition of tribal sovereignty over their ancestral areas, returning land to American Indian communities, and a frank accounting of what was lost and stolen over more than a century of settlement and colonization.
At the same time, when land managers start strategically deploying fire and thinking carefully about all the factors at play, they often come to practices and results that resemble Indigenous burning.
Jared Dahl Aldern, an environmental historian and lead researcher at the West on Fire Project, highlighted the recent example of a 15,000-acre plot of land managed by Southern California Edison near Shaver Lake. The area survived the recent Creek Fire near Fresno with much less destruction than adjacent federal land, becoming an island within a nearly 350,000-acre megafire. Prior to the blaze, the power utility deployed controlled burns, forest thinning, and timber harvests to help protect its assets on the land from wildfire.
"While they didn't draw on a lot of Indigenous knowledge or consult with tribes in terms of figuring out how to do their land management, I call it a process of convergent evolution of their forestry practices because they ended up in the same place as historically what forest conditions were under an Indigenous fire regimen," Aldern said.
But land managers don't have to reinvent the wheel when it comes to strategically deploying fire; by partnering with and following the lead of American Indian fire practitioners, they can build on an existing foundation of knowledge.
Prescribed burns are essential for reducing wildfire risk. But we need to do even more.
As important as it is to reduce the amount of vegetation that can readily burn, fuel is not the only driver of massive, destructive wildfires. The record-breaking 2020 fire season — which is still not over — is a case in point.
Many factors converged to create such a devastating year for wildfires in 2020. A series of unusual weather events, from a searing heat wave to a rare dry lightning storm to high winds to extraordinarily low humidity, left much of the West ready to burn.
But other long-term factors are at play as well. People have continued to build into the wildland-urban interface, where suburbs meet shrubland. Across the United States, the number of homes in these regions has grown rapidly over the last two decades. And more homes continue to be built. One study found that, based on current trends, 645,000 homes in California will be in "very high" wildfire severity zones.
Since the vast majority of wildfires are ignited by humans, this can increase the likelihood of sparking a new blaze, increase the damage of the blazes that do occur, and lengthen the fire season.
Humans are also continuing to destabilize the climate. With the emissions of heat-trapping gases from burning fossil fuels, the planet is warming. That's upping the frequency and intensity of extreme heat events and is increasing aridity in many parts of the West, making grasses and trees more likely to ignite.
California in particular is still experiencing the effects of a drought that stretched from 2011 to 2017. That drought, exacerbated by climate change, helped dry out forests and leave trees vulnerable to pests like bark beetles, fueling a die-off of more than 140 million trees across the state, potentially adding more fuel to fires.
There's also risk in conducting controlled burns. Even a well-managed fire can behave in unpredictable ways, or winds can suddenly shift and drive embers over fire breaks and six-lane highways. Fires can even generate their own weather, and rising temperatures are making it harder to safely conduct controlled burns, whether by American Indians or by other land managers. There's also the problem of air pollution stemming from wildfires; deliberate blazes also have to take steps to reduce the smoke exposure of people who live downwind.
In addition to restoring fire to the land, some of the existing vegetation may have to be removed in other ways. That can take the form of forest thinning, where trees in a given region are selectively removed to reduce fire risk.
Some forest thinning can yield salable products and generate money. But forest thinning is different from logging in that reducing wildfire risk is the priority. In fact, some forms of logging can increase fire risks, as hardy, fire-resistant trees give way to fast-growing, fast-drying plants.
People will also have to use fire-resistant building materials for their homes and construct a defensible perimeter around property. In some cases, people may have to retreat from high-fire-risk areas altogether. And humanity will also have to take aggressive action to limit greenhouse gas emissions in order to stave off the worst consequences of climate change.
Just like there's no single cause of the increase in destructive wildfires in recent years, there's no single fix. And since this situation took more than a century to develop, it will take decades to start making progress on a solution. However, without concerted action now, the risks will only get worse. There is a debt to be paid — both to the landscape and to American Indians — and restoring Indigenous burning practices is a small step toward paying off both.
---
Millions turn to Vox each month to understand what's happening in the news, from the coronavirus crisis to a racial reckoning to what is, quite possibly, the most consequential presidential election of our lifetimes. Our mission has never been more vital than it is in this moment: to empower you through understanding. But our distinctive brand of explanatory journalism takes resources. Even when the economy and the news advertising market recovers, your support will be a critical part of sustaining our resource-intensive work. If you have already contributed, thank you. If you haven't, please consider helping everyone make sense of an increasingly chaotic world: Contribute today from as little as $3.
Meet the NASA Engineer Who Protects Satellites From Cyberthreats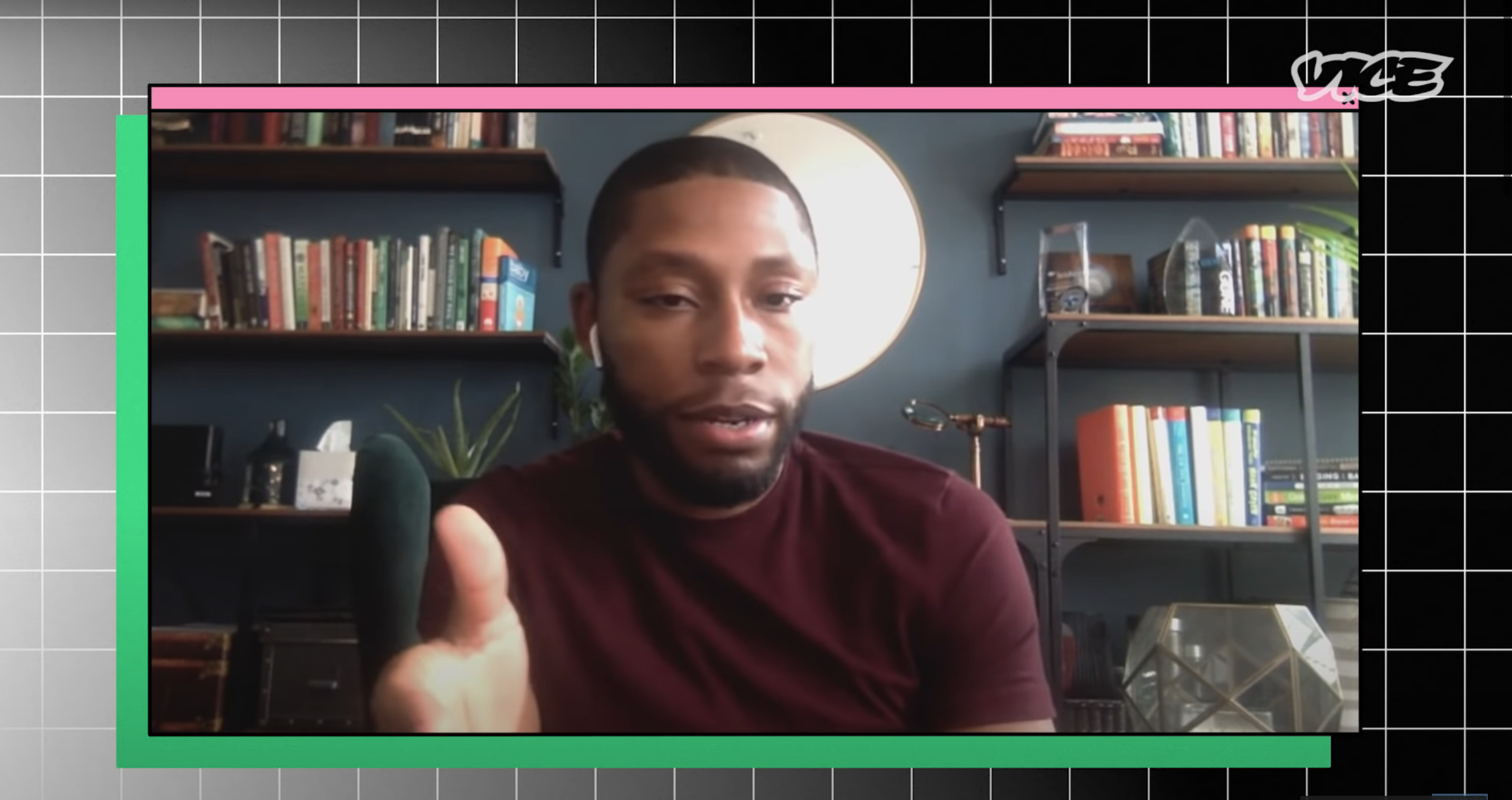 NASA engineer Kenneth Harris II is only 28 years old, but he has already contributed to some of the most important missions and objectives at the agency, including its next-generation James Webb Space Telescope.
The telescope "is often seen as the successor to the wildly popular Hubble Space Telescope," said Harris, who served as deputy lead integration engineer for Webb's computing and electrical resources, in a VICE News interview posted on Tuesday. 
"Webb is essentially a time machine, or you can think about it as a time telescope," he added. Its infrared vision will let us see back over 13.5 billion years to see some of the first stars and galaxies that were actually formed."
In addition to helping NASA gaze back at the earliest days of the universe, Harris is an expert at protecting satellites from cyberthreats and malicious interference in low-Earth orbit. The work of keeping satellites safe is a crucial part of space security as the orbital environment gets more crowded and the geopolitics of space become more complex.  
Harris hopes to build on his meteoric career at NASA Goddard Space Flight Center by eventually taking to space himself, as one of the agency's astronauts. You can watch him talk about his inspirations, his advice for aspiring space enthusiasts, and his future goals at this link.
Finland Is Trying to Outlaw Unsolicited Dick Pics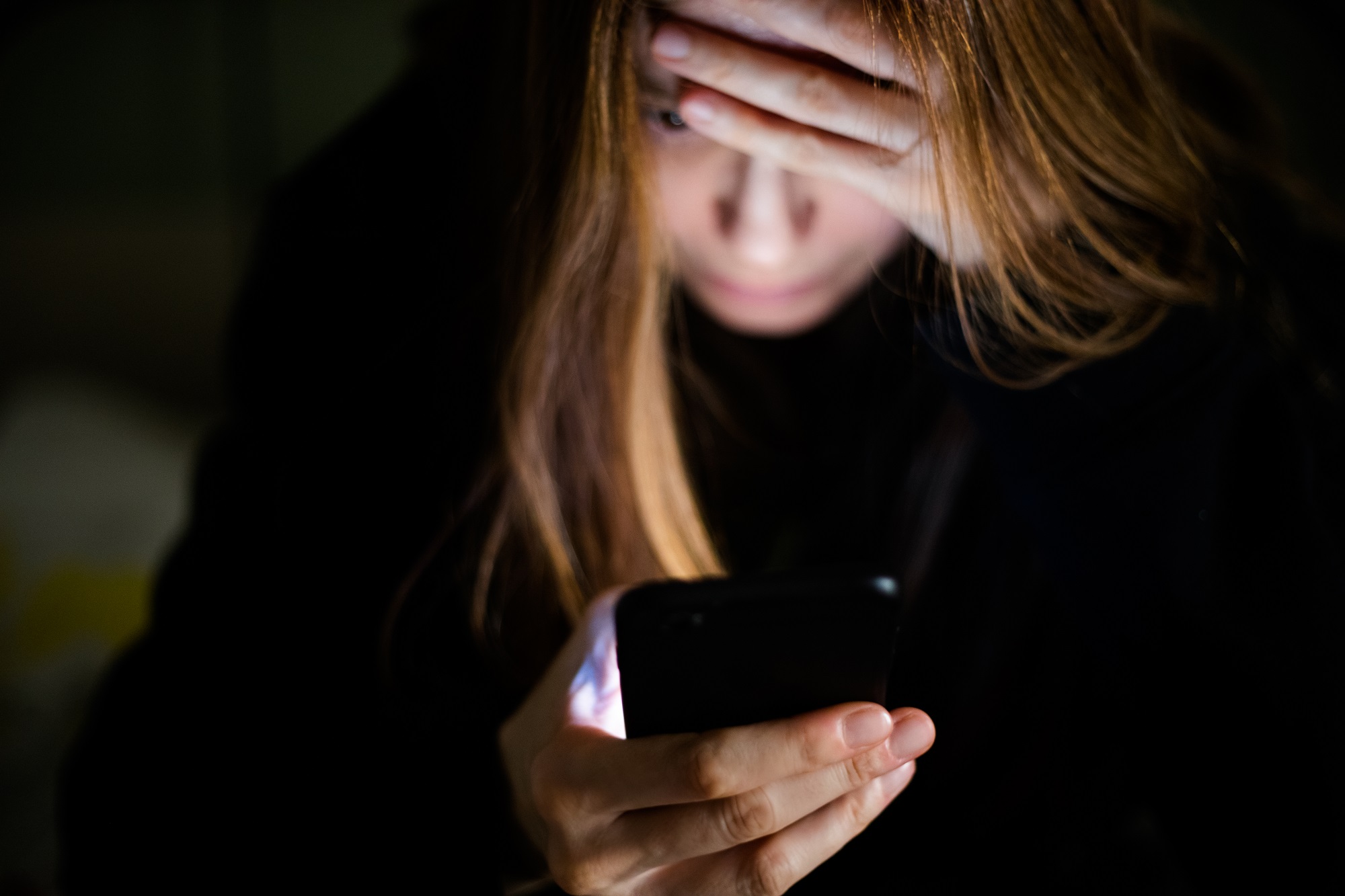 Last week, the Finnish justice ministry announced that it will draft and propose legislation that would make sending unsolicited nudes a criminal offence. 
If the legislation passes, offenders could face a fine or up to six months of prison time, depending on how severe the sentence is. It would also expand the legal definition of rape to include nonconsensual sex, whereas the current definition requires physical violence or threat of violence. The proposed legislation comes within a larger movement in the Nordic countries to update often outdated sexual violence and harrasment laws. 
In the U.S., states like California and New York have proposed similar laws, and in 2019 Texas legislators–after lobbying by dating app Bumble, which also played a role in the California proposal–passed a law which made the sending of unsolicited nudes punishable with a fine of up to $500. 
Sending unsolicited nudes (often dick pics sent to women from narcissistic and misogynistic men) is not only commonplace and by definition non-consensual, but also often dehumanizing, traumatic, and can come hand-in-hand with offline harassment. For example,  sending nudes via iPhone's AirDrop feature has become an unsettling trend, especially in crowded public places like public transit. 
"There is a common and widely shared view in Finland that punishments for sexual harassment, rape and other sexual crimes need to be stronger," Matias Mäkynen, a member of the Finnish Legal Affairs committee partially responsible for the legislation and MP for the Social Democratic Party, wrote to Motherboard in an email. "This is based on numerous cases reported by the media in which penalties have been questioningly mild, and the MeToo movement in Finland, which has intensified discussions around consent."
Mäkynen said that about one-fifth of sexual crimes are reported, and one-fifth of those result in a legal judgement. "Our party argues that in order to protect everyone from sexual crimes we need better legislation and stricter punishments, as well as a healthier culture towards the victims of sexual crimes, including online harassment," he said.
Laws like the one that Finland's justice ministry is proposing can be a step in the right direction, says Honza Cervenka, a lawyer working for McAlister Olivarius, a law firm specializing in revenge porn and cyberbullying. But, he cautioned, they're not a panacea. The police still need to do their part, and that's far from a guarantee.  
"My reaction to these sorts of laws is mixed," he told Motherboard over the phone. "The problem with just putting a law on the books like that is that, in order for it to be effective, you need to do a lot more than just convince the majority of legislators in Parliament to vote for it. It takes working with the police force to have them actually know about the new offence, then to understand it, and finally of course to know when it's appropriate to charge somebody with that offense. We still to this day have problems with police officers not advising clear victims of revenge pornography properly through the system." 
Mäkynen agreed that legislative changes alone are not going to fix the problem. He pointed to social media information campaigns by police and increased funding for law enforcement as examples of other measures the government is taking. 
Cervenka said that these are important measures, but there needs to be a civil statute for sending unsolicited nudes. This would mean that on top of the offenders being fined, victims could get compensation for damages. 
Still, fighting online sexual violence and harrasment can be challenging. Oftentimes it can be difficult to know the identity of perpetrators, especially when coming from fake accounts, or in the case of AirDropping, when coming from people in crowded spaces like public transport. 
There are also questions about whether such laws could constitute an overregulation of sexual speech, or whether they could be weaponized to harass sex workers. In regards to the latter, Mäkynen told Motherboard that he would make sure these concerns are discussed during the legislative process. 
"It's right that people are debating these laws to make sure they pass constitutional muster. Certainly, it's a tough balance to strike," Cervenka says. "As with any law, we could think of hypotheticals where imposing a penalty could lead to a problematic result. But, I think for the vast majority of cases, it's a nude photo that is either solicited or is not solicited, that is either welcome or not welcome." 
"I think the primary mission behind these types of laws is a sound one," he added.