BANGKOK — He's very, very sorry. But the hotel in Thailand that threatened an American guest with prison for his bad reviews may end up with bigger regrets.
Wesley Barnes, the American guest, publicly apologized on Friday for his blunt online reviews of the Sea View Koh Chang resort in Thailand. In exchange, the hotel promised it would drop the complaint that led the authorities in Thailand to file criminal defamation charges against him.
More than wounded pride was on the line. In Thailand, criminal defamation charges can result in a prison term of up to two years. Mr. Barnes had already spent two days in jail after his arrest on those charges last month before posting bail.
The question now for the Sea View resort — and for Thailand's tourism industry, which is struggling under the coronavirus travel freeze — is whether it can recover from the considerable damage its reputation has suffered by threatening Mr. Barnes with prison. The resort, on the Koh Chang island on Thailand's southeastern coast, has been excoriated online for using the country's tough defamation laws against a guest who didn't enjoy his stay and decided to write about it.
Mr. Barnes struck a decidedly different tone on Friday, in a statement filled with stilted official language reminiscent of a forced confession.
"All of the statements that I made are completely untrue," the statement said. "These reviews and comments were written out of anger and malice. Now, I, Mr. Barnes, have regretted my actions and would like to apologize to Sea View Koh Chang, and its staff."
As required by the settlement with the hotel, Mr. Barnes also sent the statement to news outlets that covered his case, including The New York Times. He apologized "for my repeatedly false and untrue statements/reviews made to maliciously defame Sea View Koh Chang."
Kitti Mali, the Koh Chang police chief, whose office brought the charges, attended a settlement meeting on Thursday, according to the police.
The resort on Koh Chang island, an hour's flight from Bangkok, said by email that it would drop its complaint if Mr. Barnes complied with the terms of the agreement by Oct. 30.
"After all conditions are met, the hotel will then withdraw the charges against the offender," said Col. Kissana Phathanacharoen, deputy spokesman for the Royal Thai Police.
Mr. Barnes did not respond to a request for further comment.
Mr. Barnes's arrest and the filing of criminal charges last month over reviews he posted on Trip Advisor and Google alarmed many travelers, who have long felt free to post blunt and critical online reviews in Thailand and elsewhere.
The move also called into question the judgment of the Thai authorities for pursuing the criminal case just as Thailand is desperately trying to revive its tourist industry.
One of the government's strategies is to encourage residents, including foreigners like Mr. Barnes who live in Thailand, to travel within the country. Tourism accounts for about a fifth of the country's economy.
Human rights advocates have long criticized Thailand's defamation law, which can lead to criminal charges for speaking out and is sometimes used by companies to silence critics.
The dispute began in June when Mr. Barnes, a hotel guest, objected to paying what he saw as an excessive $15 corkage fee so that he could drink from a bottle of gin he had brought to the hotel restaurant. A manager eventually waived the fee.
Mr. Barnes said in a statement after his arrest that he saw the same manager later harshly criticizing an employee and concluded that "there was some master/slave mentality going on."
That inspired him to post a series of negative reviews on Trip Advisor and Google, including one in which he wrote, "Avoid this place as if it was the Coronavirus!"
The hotel said it repeatedly asked him to take down the reviews and posted its own detailed rebuttals online. The hotel said it had no choice but to go to the police after Mr. Barnes ignored their requests.
An "official statement" included in the settlement agreement said that the Sea View had decided in August to "protect its rights" by filing the criminal complaint.
"This decision was not taken lightly by the management team," it said.
The settlement required Mr. Barnes to make a "sincere apology" for his reviews, including for mention of "using slave labor, xenophobic comments against hotel staff, and comparing the hotel to coronavirus on multiple occasions and website platforms."
In his statement, Mr. Barnes expressed gratitude to the hotel for allowing him to avoid prison.
"The hotel has forgiven me and agreed to withdraw the complaint," the statement said. "I would like to sincerely thank the hotel and its staff and take this opportunity to announce this news to the general public."
The 6-Figure Life Coach: Debbie Cherry of Practitioner Freedom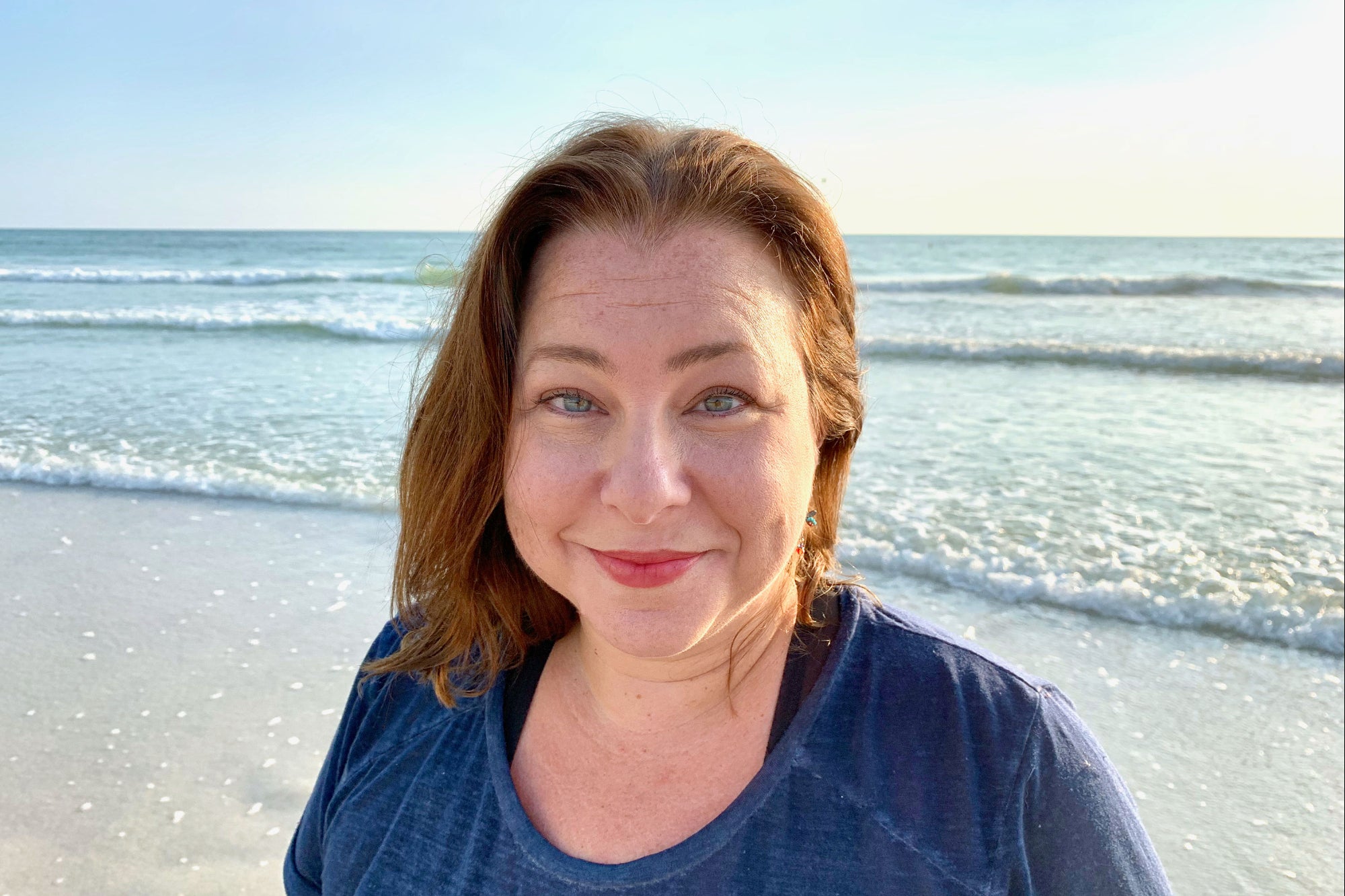 October 24, 2020 6 min read
Opinions expressed by Entrepreneur contributors are their own.
Turning clinicians into coaches so they can show up for their clients and earn six-figure incomes is what keeps Debbie Cherry motivated. She's the perfect person to do it, because it's a journey she's walked herself.
Like many clinicians, Cherry started off trading time for dollars with one-on-one counseling sessions, but the need to make a bigger impact and start to reclaim some family time led her to launch Relationship Remedies, a couples-counseling program. The process of creating and marketing that program helped Cherry identify some of the gaps that stop many clinicians from growing their businesses successfully. 
"I saw clinicians falling through the cracks because they didn't get online sales and marketing, and they didn't understand the technology," she says. "They had something awesome to share with the world, but they needed help to do it."
Related: The 6-Figure Trainer: Kris Taylor of Taylor Made Working Dogs
Freedom for wellness practitioners
Cherry realized that she had the marketing and leadership skills to help those clinicians take the next step and launch coaching programs of their own. So in 2018, Cherry launched Practitioner Freedom, which works with therapists, counselors, clinicians, psychologists and other healers to help them transition from the one-on-one medical model to a one-to-many online delivery model that helps them serve more people while creating more personal freedom for themselves. 
"We focus on simplifying the marketing process and reducing the noise of fancy funnels and email list-building to guide clients to the most powerful way to show up and get clients," Cherry explains.
And she has has picked a lucrative niche. According to PWC and the ICF, the number of coaches worldwide has increased by 33 percent between 2015 and 2019. Estimated revenue from the sector was $2.849 billion in 2019. 
One of Cherry's key mantras is "show up." It's what she does herself, and she helps her clients to do the same, using the technology and platforms that are readily available, like social media, to connect on a deeper level. As she advises: "We can leverage social media and platforms in this online connection world for good. Look at that as a new opportunity to find people and connect with people, and just start showing up and sharing what you believe."
For her, that's been the game-changer that helped her build a six-figure business: "The more you put yourself out there, the more Facebook Lives you do, the more people you talk to, the more you show up and are seen and stand for something, the more clients you'll get, and the quicker you'll have a sustainable business."
Related: The 6-Figure Clinic Owner: David Mancini of Pure Health Chiropractic
Creating an impact with generosity and tenacity
In addition, she encourages that you have to be generous and tenacious. Generosity means being willing to be vulnerable in terms of taking risks and potentially failing. Meanwhile, tenacity is about constantly finding a way to get your message out there and create the big impact you want to make.
In this process, Cherry adds, it's also important to identify your niche. But she cautions her clients to focus more on psychographics than on demographics. "It doesn't have to be a focus on this person from this background doing this profession," she says. "It's more: What's their worldview? What matters most to them. If you can articulate what they're going through and where they want to be on a deep, specific level, then they feel heard and seen, and that's how you cut through the noise."
Clearly, this approach is working for Cherry, moving her from a six-figure to a seven-figure business in a very short time. But while showing up and building a strong business foundation gets you from nothing to six figures, the game-changer for a seven-figure business is having the right team around you.
"Don't hire people to fill holes or take pressure off," Cherry affirms. "When people are hired to plug gaps, often they're not as empowered to really be a part of it. Hire people who are all in on the vision you have. We believe strongly in innovation and not becoming cogs in somebody else's wheel. We believe in throwing out old paradigms and looking for new ways to streamline and accelerate and advance quickly. We also believe in the freedom to choose how you want to do things. And we believe in having fun."
Cherry models what she wants her coaches and her clients to duplicate. She describes her leadership style as collaborative rather than hierarchical, focused on freedom, autonomy, flexibility and leveraging team members' gifts. She's also keen to avoid what she sees as outdated paradigms.
"Every little decision is how do we maximize our energy and not get in a service model rut," she says, "where we are just running ourselves into the ground." 
Shaping the future of wellness
While 49 percent of coach practitioners reported reduced income because of the pandemic, Cherry's own business is bucking the trend: "I think it's helped us to really claim our position in questioning the status quo and it's helped our clients as well in trying to enroll their clients in a transformation because more people are at home, and that's kind of opened up new possibilities."
One of Cherry's favorite success stories from the program is about a person who was on disability and was on the verge of giving up. "They invested in the program, followed the steps, really did the personal growth work to show up and serve their clients at a higher level and learn new skills," she recalls. "Within two months, they had 10 high-paying clients." And now that client also has a six-figure business.
Related: This Business Owner Helps Fitness Trainers Go From Hourly Wages to 6-Figure Salaries
Cherry has a strong vision for the Practitioner Freedom program. "We're really working hard at how you leverage your gifts," she says. "How do you maximize your time and energy and resources? We want to lead by example and help form the future of wellness."
And the coaches she works with want to do the same. "All of our practitioners want to be leaders in the wellness area," Cherry says. "So they want to get out of diagnosis, labels and relieving symptoms and into defining wellness and the new paradigm. That's where we're going as a team."
Improve Your Home or Office Security with This Smart Detection Camera
Save 33 percent on this security camera that doesn't compromise.
Grow Your Business,

Not Your Inbox

Stay informed and join our daily newsletter now!
October 24, 2020 2 min read
Disclosure: Our goal is to feature products and services that we think you'll find interesting and useful. If you purchase them, Entrepreneur may get a small share of the revenue from the sale from our commerce partners.
These days, people are out of normal routines. You may not know exactly where you're going to be throughout your workday. And while the kids are attending school virtually, there's one more stressor on your mind if you have to head out to the office for a while. Get some peace of mind with the blurams Outdoor Pro Security Camera Outdoor System.
Whether you want to know what's going on at the office or at home, this surveillance camera is packed with security features. With smart voice integration, you can use verbal commands to view the security camera live stream and check in without having to get up or make a phone call. Plus, blurams' facial recognition differentiates between humans, pets, and other moving objects so you can program it to let you know when somebody's at the front door but ignore a notification if Fido is just coming in from the backyard. If the mail carrier is there with a package, you can communicate through the camera.
The blurams is also equipped with a siren and a flashing alarm in the event of an emergency, so people know immediately if something is wrong. Plus, it's IP65 weather-resistant so it will stay up in a storm and continue to record no matter what it looks like outside.
Find out why the blurams Outdoor Pro Security Camera Outdoor System is an Amazon's Choice product with a 4.2-star rating. Normally $89, you can get it today for 33 percent off at just $59.99.
Plan for Large Purchases with This Budgeting App Designed for Couples
This app was made to help couples save.
Grow Your Business,

Not Your Inbox

Stay informed and join our daily newsletter now!
October 24, 2020 2 min read
Disclosure: Our goal is to feature products and services that we think you'll find interesting and useful. If you purchase them, Entrepreneur may get a small share of the revenue from the sale from our commerce partners.
Budgeting for your future can be difficult. Budgeting for a joint future with your significant other can be even harder. Whether you're planning a big vacation, a wedding, a property purchase, or you just want to get your money in order, managing two sets of finances is a challenge. That's why Honeyfi Couples Budgeting App was created.
Honeyfi is an app that helps couples see where their money is going and plan their financial futures together. The intuitive app allows you to view all of your accounts and transactions in a single central hub. (Of course, only the accounts you choose are visible—you still have a right to privacy.) Once your accounts are linked, you can track your budget and set savings goals to help both of you stay on the right path.
With Honeyfi, you'll get notifications for new transactions and balance updates so if one of you is spending a little too much on lunch every day, there's some accountability. As you save, you can customize your categories and budgets to your heart's content, classifying exactly how you spend money so you know where to cut and where you can allocate a little more money. With such easy-to-use tools, it's no surprise that Honeyfi has earned rave reviews from The New York Times, Wall Street Journal, and has 4.4 stars on the App Store.
[embedded content]
Start saving for that big purchase with Honeyfi. Normally $59, you can get a one-year subscription now for 50 percent off at just $29.99.