Prime Day is officially here, and with it comes incredible savings on some of the most coveted and popular kitchen appliances and gadgets on Amazon.
With so many bargains to choose from, we're here to make your life a little easier and highlight the absolute best kitchen appliance deals happening now, whether you're looking to streamline food prep, make breakfast even easier or brew the best coffee of your life. For a full list of notable Prime Day deals, check out our complete guide here.
For smart chefs
Cosori Smart WiFi Air Fryer, 5.8-Quart ($83.99, originally $119.99; amazon.com)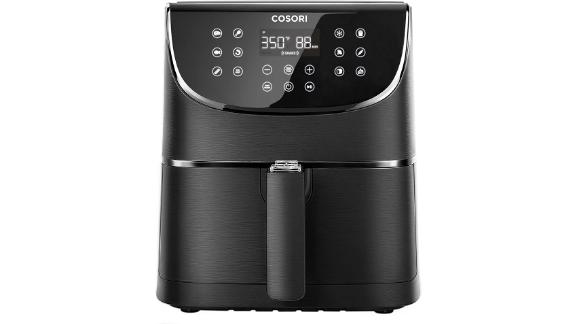 Get a top-of-the-line air fryer that can even connect to Alexa or Google Assistant on the cheap this Prime Day, with the Cosori Smart WiFi Air Fryer now just $83.99, down from $119.99. Beloved by reviewers for its full customization ability, this machine has one-touch presets for everything from steak and bread to desserts.
Cuisinart CDF-500 Extra-Large Rotisserie Deep Fryer ($119.99, originally $299.99; amazon.com)
For you fried Thanksgiving turkey fans out there, consider a discounted extra large rotisserie deep fryer.
Zojirushi Appliances (starting at $84.99; amazon.com)
You can snag big discounts on a wide array of Zojirushi appliances today, including a top-rated rice cooker ($104.99, originally $192; amazon.com) and a high-end water boiler ($129.99,originally $275; amazon.com), as well as a luxe coffee maker ($104.99, originally $175; amazon.com).
Dash Air Fryers (starting at $39.99; amazon.com)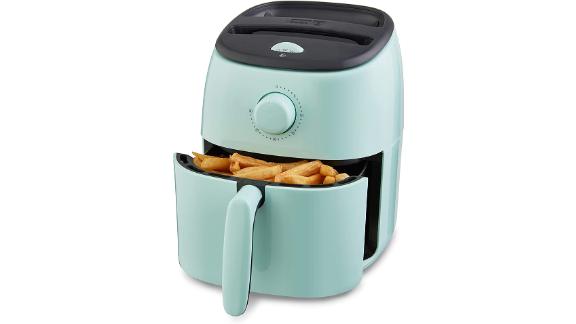 If you're looking for a simpler, more streamlined air fryer, this one from Dash gets high marks from reviewers, plus just check out that cute blue color option. The more deluxe version of the machine is also on sale.
Vitamix Blenders (starting at $179; amazon.com)
Vitamix's whole array of blenders are at a deep discount today, with its lowest-priced Vitamix Explorian Blender now $179, down from $295.95.
Ninja Kitchen Products (starting at $99.99; amazon.com)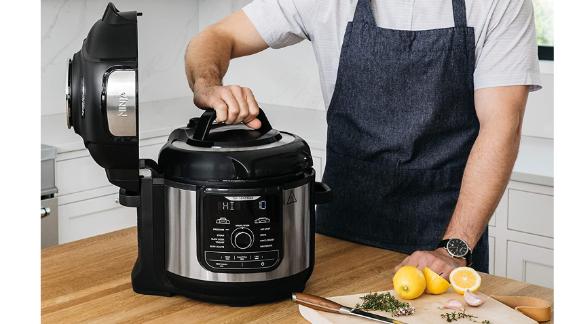 Now's your chance to add a top-rated and frankly, massive Ninja Foodi to your kitchen. It's a pressure cooker, air fryer, dehydrator, broiler and much, much more all rolled into one, and right now it's less than $200. Also, the ultra powerful Ninja blender is on sale for just $99.99, so you can tackle smoothies and soups, too.
Boscare Air Fryer, 6.3 Quart 1700W Digital Air Fryer Oven ($107.99, originally $134.99; amazon.com)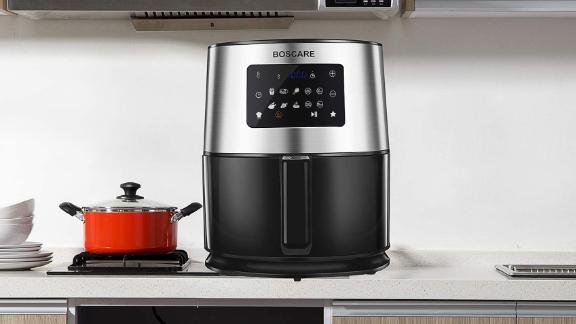 This 5-star rated Boscare air fryer has a sleek design with a 6.3-quart basket — enough to fit eight cupcakes — and six presets geared more toward everyday cooking: think frozen fries, homemade fries, drumsticks, chicken, fish and steak. It also has defrost, heat and keep warm functions, just in case the timings during dinner prep don't quite line up.
Cosori 11-in-1 Toaster Combo ($127.49, originally $169.99; amazon.com)
This toaster oven has 11 different settings — toast, bagel, broil, bake, roast, warm, pizza, cookies, rotisserie, ferment and dehydrate — that make it everything you really need in a single kitchen appliance. The brand also has a 12-in-1 machine on sale, and that one includes the extra setting "air fry."
Calphalon 2084021 Intellicrisp 2 Slice Toaster ($48.74, originally $59.99; amazon.com)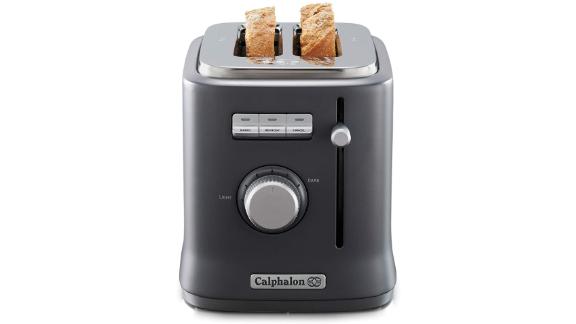 If you're sick of your toaster breaking down after three months of use or always burning your toast, this one from trusted brand Calphalon promises customized and consistent toasting every time. The brand also has a countertop oven, which can toast, broil, bake and more, and even makes sure its exterior never gets too scorching hot.
Instant Pot Products (starting at $49.99; amazon.com)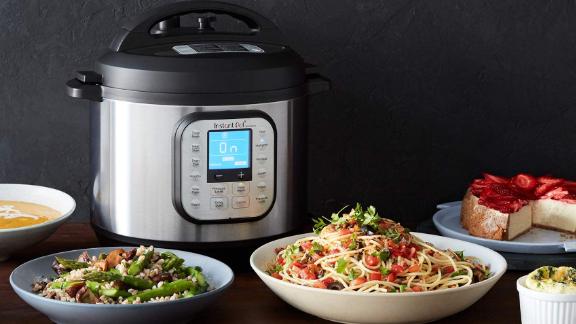 Instant Pot products are up to 53% off this Prime Day, with its most popular Instant Pot Duo Nova now just $99.99, down from $149.99, and the Instant Pot Duo Crisp Pressure Cooker 11 just $119.99, down from $179.95.
Crock-Pot Portable Slow Cookers (starting at $20.94; amazon.com)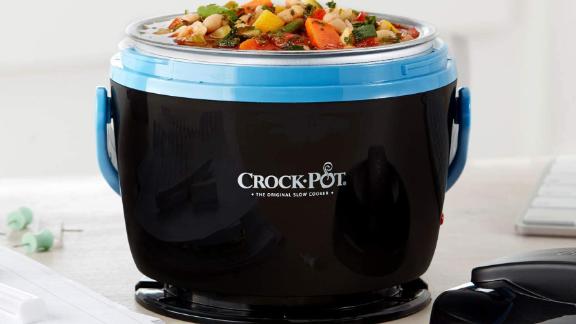 Crock-Pot's set of ultra-portable food warmers and slow cookers is an extra 20% off this Prime Day, with its lime green Food Warmer now $20.94 at checkout, down from $29.99, and its blue Slow Cooker now $25.96, down from $29.99.
Hamilton Beach Digital Programmable Rice Cooker ($28.27, originally $35.34; amazon.com)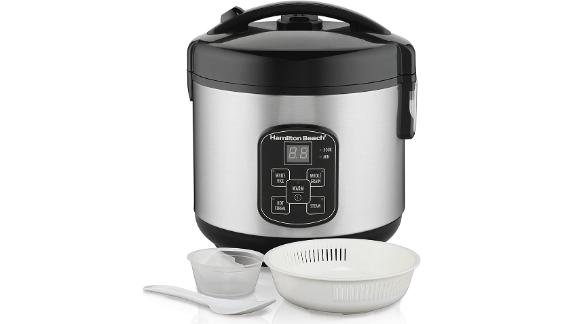 Trusted brand Hamilton Beach is discounting its extremely popular rice cooker, which has more than 3,500 reviews, 20% off.
Amazon Smart Oven (starting at $214.99, originally $299.98; amazon.com)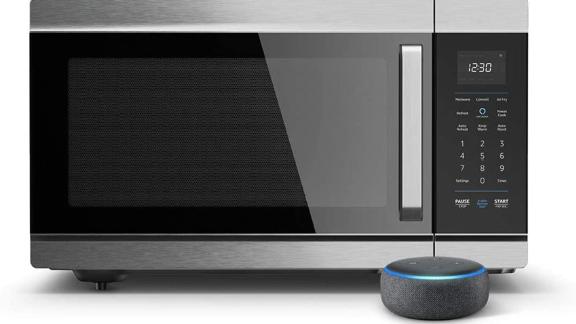 Think of the Amazon Smart Oven as a microwave…but a whole lot better, as it combines a convection oven, air fryer, food warmer and more. It comes with its own Echo Dot so you can order the smart oven to do its thing with just your voice.
Related: Are you using the best credit card when you shop at Amazon?
Winiadaewoo Compact Appliances (starting at $55.82; amazon.com)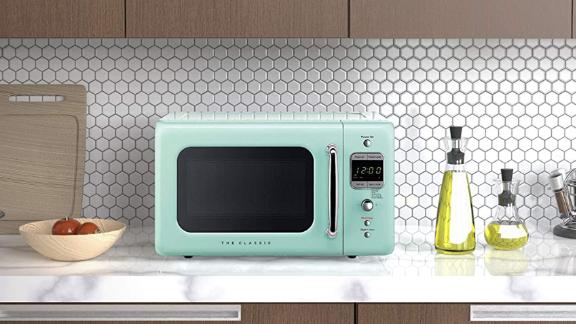 Is your kitchen yearning for a little retro flair? The brand Winiadaewoo has a bevy of microwaves and mini fridges for 20% off.
Panasonic Compact Microwave Oven ($79.99, originally $99.99; amazon.com)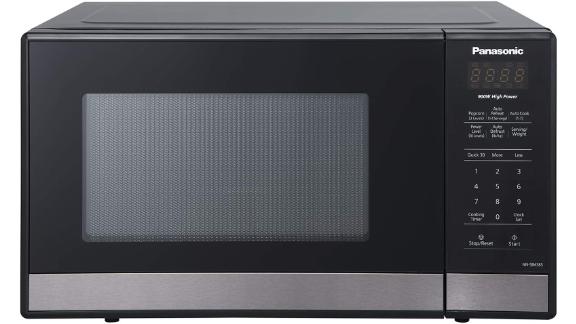 Beloved by reviewers for its power and size, this is the microwave you want if you don't want to buy a new one for a long, long time.
Related: The best Prime Day tech deals
For coffee lovers
Keurig K-Mini Coffee Maker & Pods (starting at $42.73; amazon.com)
Keurig single-serve coffee makers make it super easy — we're talking "press one button" easy — to start your morning with a hot cup of joe, and this K-Mini model fits on even the smallest of countertops. Score one on its own, or opt for a machine bundled with some pods — either way, you're getting a deal.
Mr. Coffee HotCup Single Serve/Pod-Free Coffee Maker ($53.71, originally $99.99; amazon.com)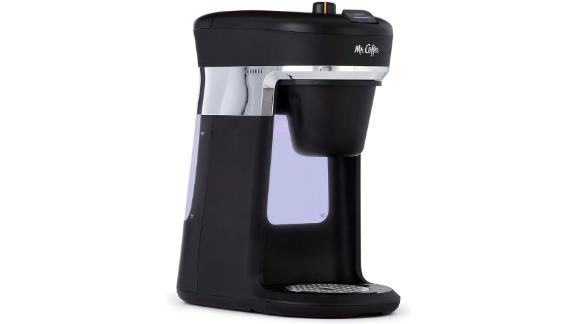 Like the idea of a single-serve machine but don't want a Keurig? This Mr. Coffee Single-Serve, Pod-Free Coffee Maker helps you brew just the right amount without the waste of pods.
Calphalon Temp iQ Espresso Machine ($389.99, originally $599.99; amazon.com)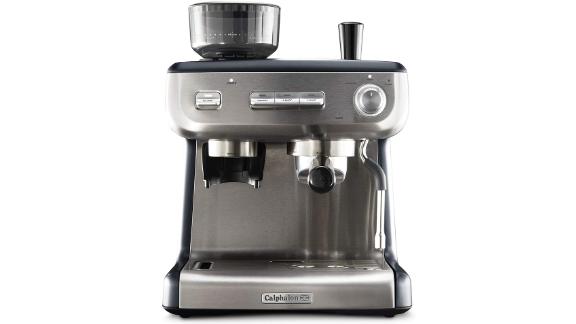 If a high-end espresso machine is more your style, check out this Calphalon device that comes with its own grinder, steam wand and really everything else to make you feel like you live in your own little cafe.
Hamilton Beach 5-Cup Switch Coffee Maker ($19.99, originally $39.99; amazon.com)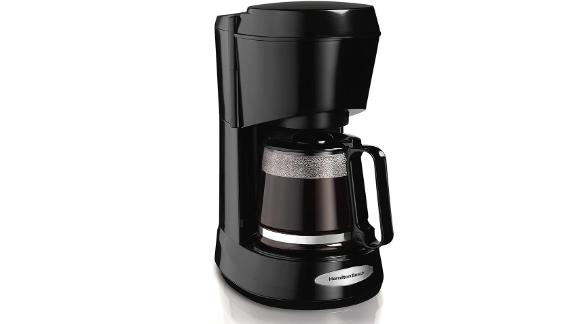 If you're looking for an ultra-sleek and affordable coffee maker to use every morning, well then, here you go.
AmazonBasics Portable Hot Water Kettle for Tea and Coffee (starting at $17.59, originally $28.99; amazon.com)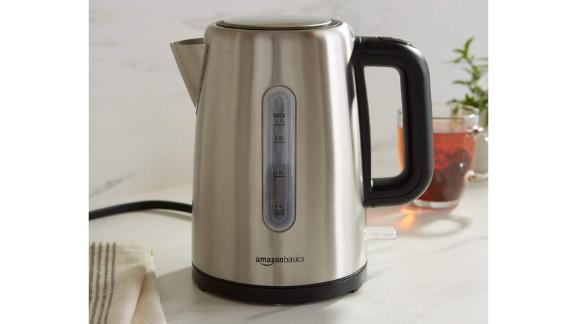 For coffee or tea, this portable hot water kettle has a whopping 20,000 reviews.
Related: The best Prime Day Lightning Deals.
For cold drink & dessert experts
SodaStream Products (starting at $67.99; amazon.com)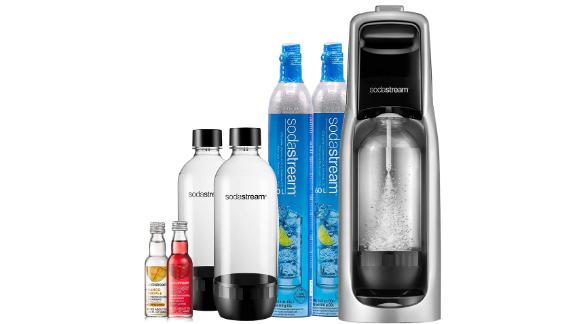 If you can never get enough seltzer water, various bundles from the highly popular SodaStream device are 15% off. That means you can now get a beginner kit, which includes a sparkling water maker, CO2 cylinder and reusable bottle, for $67.99, down from $79.99. You can also get the brand's bundle, which comes with the maker, two CO2 cylinders, three bottles and two fruit drops (for extra flavor) for $118.99, down from $139.99. And if you'd like the maker in white or icy blue, that bundle is discounted from $149.95 to $95.99.
GE Profile Opal Countertop Nugget Ice Maker ($466.65, originally $549.99; amazon.com)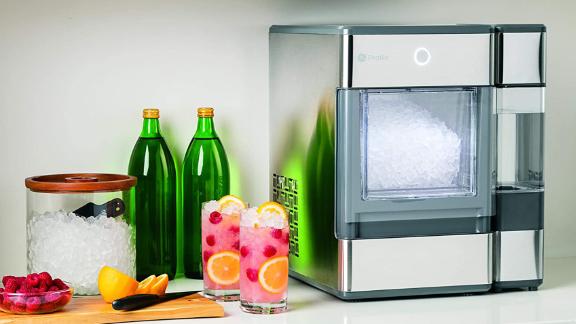 This ice maker is a splurge that its reviewers and fellow ice lovers say is 100% worth it.
Igloo Ice Makers (starting at $125.50; amazon.com)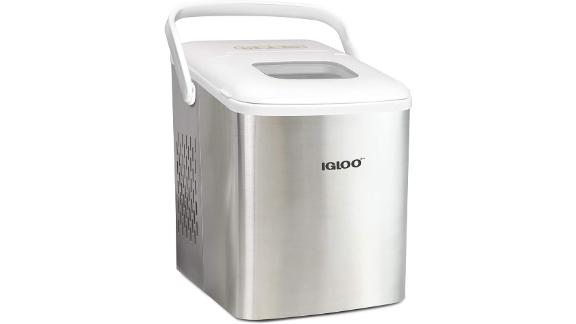 For ice makers that are slightly cheaper, Igloo's got its top-rated models now 10% off, with its popular Stainless Steel Automatic Portable Electric Countertop Ice Maker going for $125.50, down from $149.99.
Whynter Ice Cream Makers (starting at $212.37; amazon.com)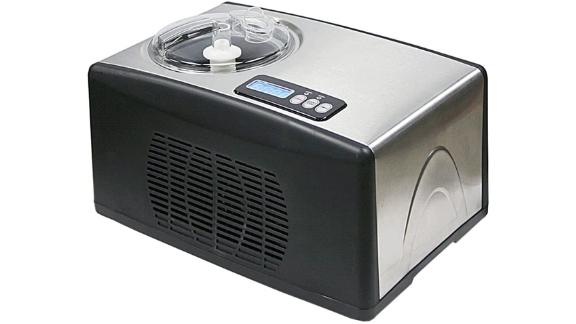 Though the weather might be changing, it really never gets too cold for ice cream when you're always cooped up inside. These premium ice cream makers from Whynter are 20% off, with its popular 1.6-Quart Automatic Ice Cream Maker going for $212.37 at checkout, down from $422.50.
For all things food storage
Galanz Retro Appliances (starting at $142.79; amazon.com)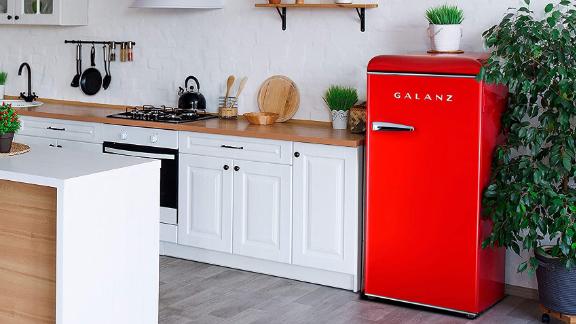 And here are more retro appliances if that's what your heart desires. Galanz has got its top toaster ovens and refrigerators in colors like bright red and muted blue at a 15% discount.
Whynter Freezers (starting at $129.48; amazon.com)
If this year's stay-at-home orders have made you someone who can't have enough stocked frozen goodies (just in case!), then check out these small high-quality freezers from Whynter, which are now an additional 20% off at checkout.
World trade recovering slowly, but outlook is uncertain: UN body
Demand for home office equipment, medical supplies and textiles rose in the third quarter – but car and energy sales fell, UN trade body says.
The value of global trade is set to fall 7 to 9 percent in 2020 from the previous year, despite signs of a fragile rebound led by China in the third quarter, a United Nations report said on Wednesday.
No region was spared by an estimated 19 percent year-on-year plunge in world trade in the second quarter, as the COVID-19 pandemic disrupted economies, the UN Conference on Trade and Development (UNCTAD) said.
Global trade recovered somewhat in the third quarter when it was estimated at about 4.5 percent less than in the same period a year ago, the agency said in its latest update.
"Trade in home office equipment and medical supplies has increased in [the third quarter], while it further weakened in the automotive and energy sectors," UNCTAD said. Growth in the textiles sector was also strong.
Its preliminary forecast for the fourth quarter is a 3-percent drop in global trade compared with the same period last year, but the report said that uncertainties persisted due to how the pandemic would evolve.
If the pandemic resurges in coming months, that could lead to a deteriorating environment for policymakers and a sudden increase in trade restrictions, it said.
China leads the way
China's exports rebounded strongly in the third quarter after falling in the early months of the pandemic, and have posted year-on-year growth rates of nearly 10 percent, UNCTAD said.
"Overall, the level of Chinese exports for the first nine months of 2020 was comparable to that of 2019 over the same period," it said.
Chinese demand for imported products recovered following a decline in the second quarter, contrary to other major economies, it said.
Earlier this month, the World Trade Organization (WTO) upgraded its forecast for trade in goods due to improvements from June and predicted a drop of 9.2 percent for 2020.
But it saw a more muted rebound in 2021, with further lockdowns from a second wave of COVID-19 infections posing clear risks.
Many dead in stampede near Pakistan consulate in Afghanistan
At least 15 Afghans killed and more than a dozen injured as thousands gathered to secure visas in Jalalabad city.
At least 15 Afghans have been killed and more than a dozen injured in a stampede near the Pakistani consulate in eastern Afghanistan.
The stampede occurred in an open ground where thousands of Afghans had gathered on Tuesday to secure visas from the consulate, officials said on Wednesday.
Sohrab Qaderi, a provincial council member in eastern Jalalabad city, where the incident occurred said of the 15 people dead, 11 were women and several senior citizens were wounded.
Two other provincial officials said more than 3,000 Afghans had congregated to collect tokens needed to apply for a visa to travel to Pakistan.
Officials in the Pakistan embassy were not immediately available for comment.
India reportedly considers Taiwan trade talks, angering China
Support is growing within India's government to formally start talks on a trade deal with Taiwan as both democracies see relations with China deteriorate.
Taiwan has sought trade talks with India for several years, but Prime Minister Narendra Modi's government has been reluctant to move ahead because it would involve a messy fight with China once any pact is registered at the World Trade Organization, according to a senior Indian government official who asked not be named, citing rules for speaking with the media.
Yet over the past few months the hawks in India who want to start trade talks are getting the upper hand, the official said. A trade deal with Taiwan would help India's goal of seeking greater investments in technology and electronics, the official said, adding that it's unclear when a final decision would be made on whether to start talks.
Earlier this month, Modi's government gave approval to firms including Taiwan's Foxconn Technology Group, Wistron Corp. and Pegatron Corp. as he looks to attract investment worth more than 10.5 trillion rupees ($143 billion) for smartphone production over five years.
Indian Commerce Ministry spokesman Yogesh Baweja didn't immediately respond to a request seeking comment. Taiwan's top trade negotiator, John Deng, didn't immediately respond to emails seeking comment.
Any formal talks with India would amount to a big win for Taiwan, which has struggled to begin trade negotiations with most major economies due to pressure from China. Like most countries, India doesn't formally recognize Taiwan, with the two governments maintaining unofficial diplomatic missions in the form of "representative offices."
India and Taiwan in 2018 signed an updated bilateral investment agreement in a bid to further expand economic ties. Trade between them grew 18% to $7.2 billion in 2019, according to India's Department of Commerce.
India "should remain committed to the One China principle and approach Taiwan-related issues prudently and properly," Chinese Foreign Ministry spokesman Zhao Lijian told a daily briefing in Beijing on Tuesday. "There is only one China in the world and Taiwan is an inalienable part of China. One China Principle is a universal consensus of the international community, India included."
'Country' Spat
President Tsai Ing-wen's administration has raised its profile in India in recent weeks after China issued a statement telling Indian media outlets not to refer to Taiwan as a country when reporting on its Oct. 10 National Day celebrations. Twitter users in India lambasted China and its ambassador to New Delhi, Sun Weidong, while heaping praise on Taiwan and making the hashtag #TaiwanNationalDay go viral.
Indian public sentiment toward China has fallen in the wake of deadly border clashes between the two neighbors starting in May. Modi's government has since banned dozens of Chinese apps including TikTok, while also speaking with Japan, Australia and the U.S. about creating alternative supply chains to diversify away from China in the wake of the coronavirus pandemic. India has seen more than 7.5 million infections and 115,000 deaths from Covid-19.
China's Insistence That Taiwan Isn't a Country Starts Backfiring
That displeasure with China, as well as Taiwan's successful handling of the pandemic, is translating into a soft power opportunity for Tsai. Taiwan's 24 million have seen fewer than 600 infections and only seven deaths.
"We have to think about the way for democracies, for like-minded countries, to work further together," Taiwan foreign minister Joseph Wu said during an interview last week on the television network India Today. "We have traditional good relations with the United States, with Japan, and we want to develop closer ties with India as well."
Tsai, who was voted into a second term in a January landslide, has sought to capitalize on the wave of interest in Taiwan among Indians online. On October 11, she thanked Indian Twitter users who had sent national day greetings. Two days later she went viral again, posting photos of her visiting the Taj Mahal.
On October 15, Tsai tweeted a photo of Indian food accompanied by a cup of masala chai, which some Twitter users saw as a possible reference to the so-called Milk Tea Alliance that has united activists from Taiwan, Hong Kong, Thailand and elsewhere against Chinese nationalism. All three tweets received more than 40,000 likes each and thousands of friendly messages from Indian accounts.
China's Communist Party, which claims Taiwan as its territory despite having never ruled it, has pushed back against the Tsai administration's overtures to India.
"We urge relevant Indian media to adhere to the correct position with regard to the significant core interests of China's sovereignty and territorial integrity," Ji Rong, a spokesperson for China's embassy in New Delhi, said in a statement on Friday. Indian media, Ji continued, "should not provide 'Taiwan independence' forces a platform, so as to avoid sending the wrong message."
Sana Hashmi, a fellow at Taipei-based National Chengchi University and author of "China's Approach Towards Territorial Disputes: Lessons and Prospects," said it makes sense for India to align with Taiwan economically.
"Increasingly there seems to be an awareness not just among Indians but even in other nations about how China has dictated relationships in the region," said Hashmi, who has penned op-eds in Taiwanese and Indian media encouraging closer ties between the two democracies. "And it's not like China is going to give any concessions to India or Taiwan for toeing its line."