October 6, 2020 5 min read
This story appears in the October 2020 issue of Entrepreneur. Subscribe »
We asked eight of the entrepreneurs featured on our 100 Powerful Women list: What did you learn about your team as the world shifted to remote work? 
"I was most pleasantly surprised by the peer-to-peer connection and coaching that developed as a result of working remotely. It's something our team of four initiated — via Slack! — and it's helped them manage the physical and emotional isolation as time wore on. At such a young stage, we're still flexible and loosely structured, so these relationships are part growth and performance goals for the company, part compassionate support as they meet personal challenges." — Karen Young, Founder and CEO of Oui the People, a premium shaving products company
Related: 10 Tips From CEOs on Working From Home Effectively and Happily
---
"When the pandemic hit, I'd been at Five Four Ventures only a few months. Technology can fill the gap on the operational side of distance, but affinity comes from human beings finding new ways to interact. I learned to personalize my approach, to ask what would work for each team member (daily meetings versus being available when needed), and to be sensitive to the mental drain this situation creates. We took a mental health day in April, and the boost in morale and efficiency was so tangible. Now we keep every Friday afternoon open for mental health and wellness." — Rachel ten Brink, Partner of Five Four Ventures, a VC firm that invests in digitally powered consumer brands
---
"We have had to completely adjust our approach to business, from restrategizing product launches to focusing heavily on our digital styling appointments as our retail stores temporarily closed. We even began to shoot our campaigns from home. Despite these shifts, the team continues to be completely dedicated to providing customers the best experience possible. Their ability to embrace ambiguity during this time has challenged me to be a better leader." — Noura Sakkijha, Cofounder and CEO of Mejuri, a D2C jewelry startup with fourfold year-over-year growth
Related: What the Work-From-Home Boom Means for Your Future
---
"We had a hiring spree weeks before COVID-19 struck and had to realign our onboarding strategies, but our team was energized by the challenge. Our Microsoft Teams status circles were like individual pulses — I had to beg people to get offline on Saturday afternoons! They would say, 'No, I'm having fun' or 'I'm not working, I'm just video chatting with a teammate.' Additionally, staff converted freezers and spare rooms to sample storage. They got friendly with the UPS staff. They got creative with bonding exercises. I learned that I employ superheroes!" — Ayeshah Abuelhiga, Founder and CEO of Mason Dixie, a frozen pastry brand sold in more than 5,000 stores
---
"We built The Laundress with the spirit of grit and agility, and our culture today is a testament to our bootstrapped days. As founders, there's no job Lindsey and I have not done or would not do. These fundamentals guide our team, so a hard operating pivot under the duress of COVID-19 was met with bright ideas, sleeves rolled up, and openness. Our sense of community has emerged even stronger." — Gwen Whiting, Cofounder (right), with Lindsey Boyd, cofounder, The Laundress, an eco-friendly cleaning-product company acquired by Unilever in 2019 for a reported $100 million
Related: With Working from Home Here to Stay, Expect These 5 Things to Change
---
"The shift to remote work has revealed the power of interconnectivity, which goes beyond making sure our team is aligned workwise. We are navigating two pandemics: COVID-19 and systemic racial injustice. Internally, we have put a focus on creating a safe space where our team members can openly share their thoughts and experiences and practice vulnerability and empathy. With every exchange, I have been able to learn more about each team member. That sense of camaraderie helps us show up for our girls in an authentic, caring, and impactful way." — Kimberly Bryant, Founder and CEO of Black Girls Code, a nonprofit that introduces young girls of color to computer science
---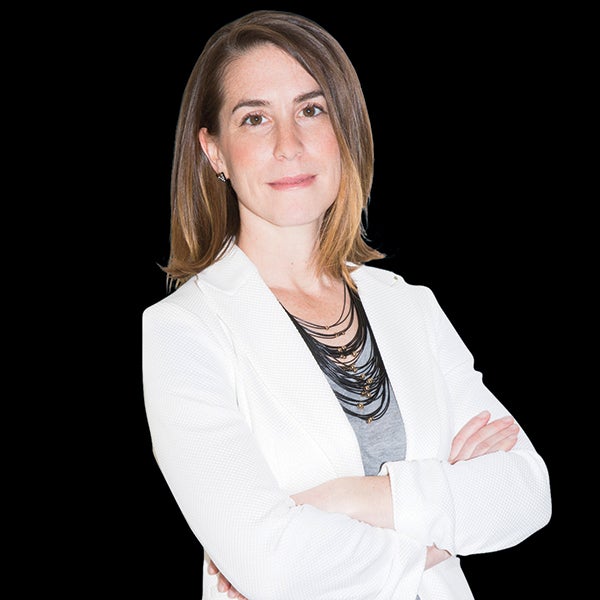 "From the very early days of Modsy, we invested in remote employees. We didn't want geography to prevent us from hiring top talent, so by 2020, 60 percent of our workforce was already remote. The transition to becoming fully remote has been one of the bright spots amid a very challenging year. It's leveled the playing field and helped our remote teams feel more in the loop. It's made us become better communicators. And it's driven the need for ruthless prioritization. There's so much chaos and uncertainty in the world, so we've created new clarity and focus." — Shanna Tellerman, Founder and CEO of Modsy, a digital interior-design tool
Related: 5 Ways to Be More Efficient While Working From Home
---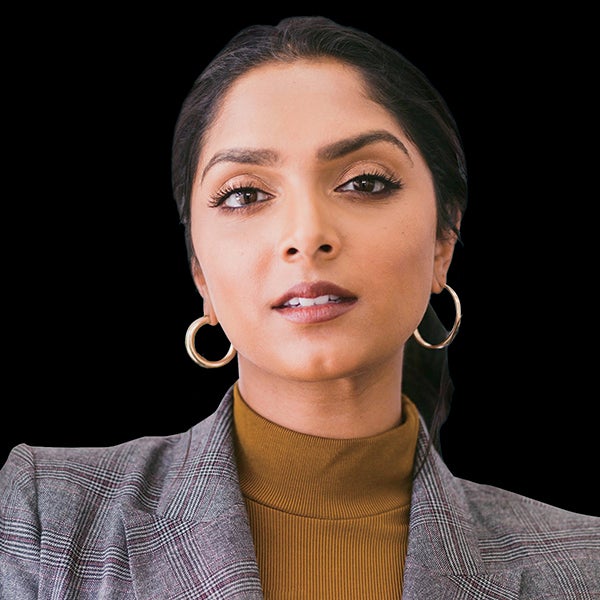 "At the onset of remote work, I knew I had to lead by example to remain positive and continue building the brand with intent and purpose, but it was quickly evident that my team kept me just as motivated and focused as I did them. Each member really stepped up to ensure Live Tinted would come out on top — it's a testament to the power of growing slowly and working with people who are genuinely excited about what they do every day." — Deepica Mutyala, Founder and CEO of Live Tinted, an inclusive beauty brand
Check out more stories from our October/November issue's list of 100 Powerful Women.
Money is love too: 5 lessons from immigrants to manage your wallet
October 24, 2020 5 min read
This article was translated from our
Spanish edition
using AI technologies. Errors may exist due to this process.
Adina Chelminsky's grandfather left Poland when he was just 13 years old and unable to speak a single word of Spanish. However, when he arrived at the port of Minatitlán in Veracruz, he had no money, but he began to work tirelessly until he managed to open a tlapalería that, believe it or not, continues to operate in Corregidora in Mexico City.
"The most important thing I know about finances I learned from my immigrant grandparents who came to Mexico with nothing," said Chelminsky in her participation in MoneyFest 2020 . "My grandfather was a true entrepreneur because he knew that entrepreneurship was 50% sweat and not just having a 'millionaire' idea".
Adina Chelminsky is not only an accomplished economist and entrepreneur, she is also the author of the popular finance book Cabrona y Millonaria . However, despite his academic training, he points out that the best lessons he has had on money management always come from immigrants ".
"People like my grandparents who came to Mexico in search of opportunities understand better than anyone how to handle money in a crisis, because they know how to face adversity and prosper in a world they understand," said the expert.
Image: Money Fest 2020
5 love lessons told with money
Adina's two paternal grandparents, both immigrants, taught her five basic universal financial principles. "They not only left me with an unpronounceable last name [he says laughing], but also strategies that can be applied always and by everyone."
1. There is no asset more valuable than education: Whether for one or the children, education is one of the smartest investments that can be made because it is a portable instrument that does not lose returns over time.
"When I was born, my grandfather opened an account for me to pay for a master's degree. No BA, a MASTER'S DEGREE . This so that there would be no doubt about what I could achieve ".
2. "Whoever has a store to attend to it": And in the same way, whoever has savings and investments, keep an eye on them.
"My other grandfather was the smartest person to make investments because he was always informed. It taught me never to go into a business that I didn't understand or to sign a contract that I hadn't read.
3. Don't screw your kids and plan your retirement: "My grandparents came to Mexico and they knew they wanted to die in it. At that time there were no Afores or retirement plans, but month after month they saved for that moment, even if it was at the cost of a luxury ".
Adina pointed out that her grandparents always knew that they did not want to be a burden for their children when the time came and on the contrary, they always made an effort to have a dignified old age.
4. Finances are ALWAYS a family affair and especially a couple: Sometimes talking about money with your partner can unleash a pitched battle, but it is about being a team.
"There wasn't a time when my grandmothers didn't have a say in financial discussions because they ran the house. In those times, my grandparents had the last word, but they always decided between all of us ", Adina recalls and points out that especially in times of crisis, her grandparents were precisely a COUPLE , partners.
"Today there is a lot of financial infidelity, individual debts, hidden problems and half truths. It makes me think that my grandparents were ahead of their time ".
5. There is nothing more patriotic than building well-being for others: Adina's grandparents lived committed to Mexico and providing jobs was always one of their most active priorities.
"As an immigrant you want to help the country that made you its own. There is nothing more patriotic than building well-being for others ".
It doesn't matter where we come from, Adina noted, whether from immigrants, born savers, born profligates, or parents who simply did what they could with what they had. "Learning from the past and the financial history that shaped us is essential to build your future.
Learn to read the news to earn money
It seems that the economy is going crazy, but as an entrepreneur you must be aware of what is happening in the world. Journalist Isabella Cota tells us how to understand those numbers and trends that we see every day.
Free Book Preview

Money-Smart Solopreneur

This book gives you the essential guide for easy-to-follow tips and strategies to create more financial success.
October 24, 2020 4 min read
This article was translated from our
Spanish edition
using AI technologies. Errors may exist due to this process.
"Where were you when you realized that the pandemic was going to change your life?"
For Isabella Cota , a journalist specializing in macroeconomic issues, that moment of cold drop came when she was attending a wedding at the end of February and a friend involved in the health industry told her that at some point in the year the stock markets were going to collapse, large amounts of infections would occur and that, if the government did not act soon, a health crisis like no other would occur.
Just a few days later, the National Healthy Distance Day would begin, which practically stopped the country's non-essential economic activity.
Perhaps the force of the spread of COVID-19 took many by surprise, but Cota asserts that "many people who were used to reading the news saw the pandemic coming and were able to take protective measures even before the authorities."
For the journalist, information is the best tool that people can access for free to make critical decisions for their health and finances.
"If you want to invest your money well, you have to understand money and for that, you have to read news about economy, finance and yes, science," said the expert in her participation in the virtual MoneyFest festival.
However, in Mexico we have a stigma with numbers and it is the job of the media to explain to the reader how economic news affects their daily life.
"If the medium does not land that information, it is the MEDIA that is failing the public, not the other way around."
Image: MoneyFest 2020
How to read the news to help you earn more money
Isabella Cota gives us a three-point checklist to consume financial news to make better decisions.
1. "Cure your fright" with curiosity: You have to ask yourself questions, but don't panic. "If there is something that the pandemic has given us all, it is fear. Fear of getting infected, losing a job, saying goodbye to a loved one, etc. ", says Cota. "We must approach the information without fear and not let ourselves be carried away by alarmist news."
Given this, it is drastic to remember that the headlines do not report and you have to look for different sources.
2. Google is your friend: "The media are like great libraries of stories," says Isabella. "Before making any financial decision, you have to ask Google what the media says about a brand or investment opportunity that they advertise, what information the bank can ask you by law, what are your rights before collectors, etc."
3. You don't have to believe everything: One of the most unfortunate effects of the pandemic has been the spread of false information that is sold as news and is not. "A study says that there are already 800 people in the world who die because of the fake news about the coronavirus."
So how can we identify real news?
Isabella offers this "accordion" to quickly identify credible information:
When the notes or links come without a real or reputable source, do not open them .
If the information comes from a medium that you don't recognize, don't read it .
Finally, if what the article says does not seem true or reasonable, do not share it .
"The media fails, but they also offer fascinating stories. These stories are important and they teach us something. The information that is consumed with calm, curiosity and an open mind, is the best tool for our money ", concludes Cota.
The world has already changed: How to design a new professional and personal reality
Silvia Singer, general director of the Interactive Museum of Economics, gives us the keys to transform ourselves into this new normal that, like it or not, is here to stay.
Grow Your Business,

Not Your Inbox

Stay informed and join our daily newsletter now!
October 24, 2020 4 min read
This article was translated from our
Spanish edition
using AI technologies. Errors may exist due to this process.
"The world stopped and I feel so bad that I don't want to talk to anyone. It's a feeling that we've all had in the last few months, "said Silvia Singer , in her talk at Money Fest , Mexico's interactive personal finance festival. "However, if there is a crisis, I am sure there must be an opportunity."
With this phrase, general director of the Interactive Museum of Economics (MIDE) , told us that this is the time to make a change to face the new normal.
"Every museum is due to its public, but what happens when people cannot go?" This was the challenge that MIDE faced in March when Sana Distancia measures began to stop the spread of COVID-19 .
"We had to acknowledge that there was a crisis that was going to last, we needed to make changes and restart," Singer explained when presenting how MIDE had to transform its strategy to focus on the digital public. "Now the museum is beyond Tacuba 17 in Mexico City; now it is for anyone inside and outside of Mexico who understands Spanish ".
The MIDE has already opened its doors, but this digital strategy allowed them to transform.
In this regard, Silvia gave us the strategy to replicate the success of the MIDE in our businesses.
Image: MoneyFest 2020
How can we design a new professional and personal reality?
Pablo Picasso used to say that when the muse of inspiration visits you, she has to find you working.
"Entrepreneurship is a creative and at the same time critical act. There are no magic formulas to transform and there are many paths. Which is the best? Yours ", indicated the general director of MIDE.
To generate your own strategy, according to the expert, it is required:
Being able to observe the environment: "First of all, you have to see the opportunities that are outside, understand what is happening and identify what things or situations require a different solution that works better in this new normal."
Understand that change is constant: "It sounds obvious, but you have to remain agile and have an open mind to innovate."
How I reinvent myself
Silvia Singer pointed out that you have to learn to think with a certain structure in order to transform yourself. A simple model that you can follow in your person and your business is:
1. Think about something that you have dreamed and imagined, but with some alternatives on how to achieve it: "I need a clear objective, to know where I want to go and what alternatives I have."
2. Write down these alternatives honestly in a notebook with the advantages and disadvantages of each one: "Find realistic dreams with goals within reach and agree to be flexible in the method to achieve them."
3. Be informed to be able to choose an alternative and take the step: "In order to be successful, you must be yourself, but reflect on what you can improve."
4. Commit to what you have chosen and move on: "We all have huge desires, but our resources are limited. So you have to make a decision and commit to it ".
In the end, the MIDE director gave great advice for all entrepreneurs who are looking to transform themselves: "You don't have to suffer the process, you have to enjoy it. I'm sure that in the end everything will be fine ".