October 6, 2020 6 min read
This story appears in the October 2020 issue of Entrepreneur. Subscribe »
We asked eight of the entrepreneurs featured on our 100 Powerful Women list: What lessons from the past are helping you through the challenges of 2020? 
"The first lesson I learned when I was very young: When you fall off the horse, get back on. (It's a matter of when you fall, not if.) Resilience is what you need to tackle the challenges associated with a time of tremendous uncertainty. The second lesson is the importance of running the business like it's in startup mode. Ariat is in its 27th year, and we have 550 employees worldwide, but we emphasize being flexible and agile, and we keep risk and opportunity top of mind. We work together to emerge stronger." — Beth Cross, Cofounder and CEO of Ariat International, an equestrian footwear and apparel company
Related: How This Founder Uses Obstacles as Inspiration: 'I'm Making Lemonade'
---
"In my 20s, I took a 28-day survival course in Utah. No sleeping bags, no matches, just a knife and the clothes on your back. They teach you a psychological trick to get through: 'Compare down.' When something is terrible, you simply compare it to something worse. If you're cold, tell yourself something like At least I'm not wet. It sounds simple, but we're trained to compare up to what we don't have. That's not a good survival mindset. As hard as this year is, being grateful for what we do have really does help push us further." — Jessica Ewing, Founder and CEO of Literati, a book club and subscription service
---
"Two of the biggest tools and practices I've found to be most helpful in my life and in my business are optimism and patience. Implement them into your everyday routine. Practice what you preach, and set the standard for those around you. This year was filled with more surprises than we anticipated, but it is not something I see as a challenge; it's an opportunity to put optimism and patience to good use, and re-create the standard of what we once considered 'a good year.' " — Paola Fernandez, Founder and CEO of High Hemp, an organic, tobacco-free rolling paper brand
Related: How This Female Founder Never Lost Herself When Starting a Successful Business
---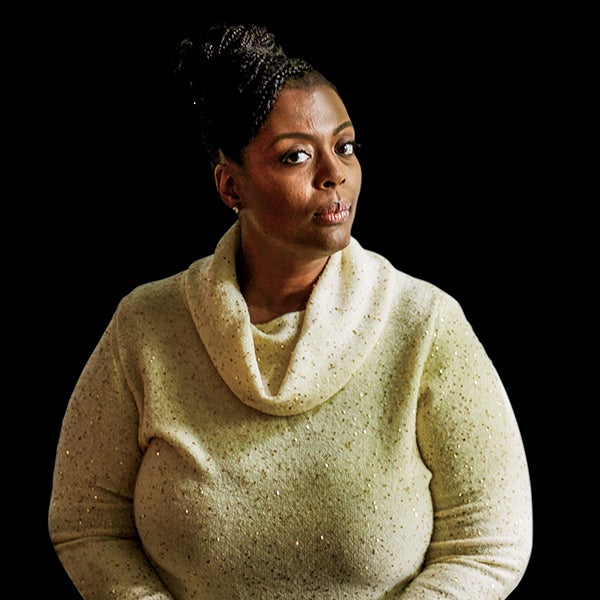 "Cooking comes from the heart, and it can impact others. I learned that when my mom passed away. I turned to cooking to take care of my four siblings. That turned into a business and, now, a way to make a difference. Full Hearts Full Bellies launched in July in my native Bronx, the poorest of New York's boroughs, to fill the gaps of food programs that were canceled due to COVID-19. Everybody — from corporate partners to ordinary folks — has stepped up to help out. That's the power of food to unite us." — Millie Peartree, Founder of Full Hearts Full Bellies, which has delivered more than 17,000 meals to kids and senior citizens
---
"Early on in my career, I was paralyzed by 'no-win' problems and couldn't find my way to decisions. But it's less important to make the 'right' decision in these cases and more important to make any decision at all and follow through with it. In scenarios of extreme complexity, there is no right answer — so your best foot forward is likely as good as any. Make the best decision you can, make sure the team knows what and how to execute, and move to the next problem." — Daina Trout, Cofounder and CEO of Health-Ade, a kombucha brand sold in 35,000 stores nationwide
Related: Female Founders Need to Stop Self-Sabotaging
---
"I succeeded my father as CEO of ECOS following his unexpected death. At the time, I immediately assembled a strong leadership team, established a robust infrastructure, and created a sustainable culture. During the pandemic, we were again tested: increased demand, unprecedented supply chain disruption, and changing government requirements. We implemented new workflow systems, supply chain management solutions, and safety requirements. Emphasizing communication, we are performing at the highest levels." — Kelly Vlahakis-Hanks, CEO of ECOS, an eco-friendly cleaning product company with products made in carbon- and water-neutral facilities
---
"Back when I was in banking, and not all that many years out of business school, I was put in charge of managing lots of people, most of them older and far more tenured than I was. At first, there was distrust — but I knew winning their trust and respect would change everything. It did, and productivity soared. Everyone wants to be seen; people want to feel purpose. It was a lesson that forever changed how I think about things. Invest in people and the extraordinary will happen." — Amy Errett, Founder and CEO of Madison Reed, an at-home hair care and color brand
Related: Being a Female Entrepreneur Can Be Incredibly Lonely. This Founder Is Changing That.
---
"For me, 2020 has been less about past lessons and more about accepting hard lessons now that will define our future. [This pandemic is] an invisible power that affects us all, across the globe. We have seen that when we do nothing, we are forced to retreat to a world where we must disconnect. We have also seen that when we confront invisible problems, as the latest Black Lives Matter movement has, we move forward toward a future where we are all connected. And so I have learned that while no problem is too big to exist, neither is a problem too big to solve." — Jessica O. Matthews, Founder and CEO of Uncharted Power, an energy and data infrastructure company
Check out more stories from our October/November issue's list of 100 Powerful Women.
3 Crucial Risk-Avoidance Strategies to Protect Your Business
October 20, 2020 5 min read
Opinions expressed by Entrepreneur contributors are their own.
The current circumstances have had a major disruptive effect on business operations around the world. Many countries have imposed lockdowns to various degrees, limiting movement locally and internationally. Add the fact that markets (stocks, futures, bonds, etc.) have seen tremendous levels of volatility in many countries and businesses around the world are facing an unprecedented situation both in terms of present and potential impact on future operations.
Still,business must go on in one form or another. Although some industries are harder hit than others, all companies will have to take proactive steps to minimize the negative impact of this crisis and come out on the other side stronger. Here are three major areas where action is essential now.
1. Contracts
Whether it's contracts with suppliers, clients, partners or any other third party, there is a higher chance that contractual terms will be breached as a result of all the disruption that's taking place. These breaches are dangerous because they could cause a ripple effect and potentially cripple business operations. For example, where a supplier fails to deliver the material you need to manufacture your products for onward delivery to clients whom you have contractual obligations to.
At this point, it's crucial to get in touch with all persons you have a contract with to confirm what their status is and if they will be able to continue. You might also be the party who is unable to fulfil your side of a contract, so be sure to have an experienced legal practitioner review all your contracts to see exactly what your obligations are in each one of them.
Depending on the nature of the contract and how your business operations have been impacted by the pandemic, you might be able to invoke force majeure to relieve your business of potential liability. Asdefined by Cornell University, it's "a provision commonly found in contracts that frees both parties from obligation if an extraordinary event prevent one or both parties from performing." Be sure to get a professional opinion before taking any steps on this though, as there are a few conditions such as making effort to mitigate the disruption and giving notice in due time.
Related: The 7 Fears All Entrepreneurs Must Conquer
2. Remote Work
Employees are the lifeblood of any business, and keeping them safe, happy and productive is key to achieving success. Depending on where you operate, there might already be restrictions that mandate you to allow your employees work from home or to give them paid leave. Compliance is essential, and as quickly as possible.
"Apart from complying with the law, a failure to take the appropriate steps to keep your employees safe during the pandemic might also open you up to liability for negligence and for any illness your employees may suffer as a result" says Simon Lai, CEO ofVaporesso, a company that has more than 10,000 employees, "Nonetheless, be sure to see if your industry or business has been listed on the exemption of essential services, or you should apply to open so you are able to modify your operations and continue moving forward. In returning to the office, the key is to ensure that beyond the minimal standards set by the government, you make fundamental changes to promote employees' health, even if it means redesigning the office space. Most of our meetings have been moved online, including global workshops that we used to travel around the world to."
Tomake the most of remote work, organize a tutorial for your employees and use video-conferencing software to hold meetings. You might also want to consider using a time-tracker app to ensure that your employees are working as they should, although that should be a last result since it can often engender resentment.
3. Sales Fluctuations
Unless your business is one that gets a boost from people spending a lot of time indoors (such as Netflix), it is likely that you will have to deal with a reduction in sales as a result of the pandemic.
Many businesses are trying to reverse that trend by offering discounts to customers, but that might not be the best idea, especially in the long-term. No one really knows how long these lockdowns will last, so discounting your prices now might lead to a downward spiral where you begin competing solely based on price with companies doing the same, as highlighted in thisresearch paper by KPMG.
Related: How to Take the Right Risks
A better strategy, summed up by Landon Dash, CEO ofVapocorner, is to consider upping your marketing game. "It's a much better approach to communicate the value of your products and services while adding new bonuses and relaxing your terms (return policies, for instance) instead of outright price reduction. You should also focus on building up your sales system through virtual training and mentorship to enable them leverage technology better to get more sales without diluting your brand equity."
Zara rescues the supermarket trolleys and makes them fashionable
Grow Your Business,

Not Your Inbox

Stay informed and join our daily newsletter now!
October 20, 2020 1 min read
This article was translated from our
Spanish edition
using AI technologies. Errors may exist due to this process.
Grupo Inditex and its Zara brand caused a sensation on social networks after the launch of its new collection, which included two articles almost in disuse. These are two foldable supermarket trolleys made of gray and gold-khaki padded fabric that are part of their new collection.
These products, whose price is 49.95 euros each, became the object of desire of the Spaniards, who sold out the article within a few hours of its launch, so it is expected that they will be available again soon.
Depositphotos.com
The two carts are added to several models of reusable and folding cloth bags that the brand sold for 13 euros and that seek to reduce the consumption of single-use plastics, more so now that World Environment Day is approaching.
German carmakers report unexpectedly strong profit, but the pandemic still threatens.
The German auto industry is bouncing back strongly from the pandemic as customers make purchases they postponed earlier in the year, earnings reports by BMW and Daimler indicate. Strong economic growth in China, a crucial market for both vehicle makers, has also helped.
But analysts say the miniboom may not last. Infections in Europe and the United States are surging, endangering sales in those two essential car markets. The profit figures "look too good to be sustainable," Tim Rokossa, an analyst at Deutsche Bank, said in a note, referring to Daimler.
BMW said late Monday that its free cash flow, a measure of profit, quadrupled to 3 billion euros, or $3.6 billion, in the third quarter compared to the same period last year. Daimler said last week that operating profit rose to €3 billion in the quarter from €2.7 billion a year earlier.
Neither company disclosed net profit in the preliminary earnings reports. Daimler will issue a detailed earnings report on Friday and BMW will do so on Nov. 4.
German carmakers have a strong influence on the economic fate of Europe. Cars and trucks are Germany's biggest export, and German carmakers buy components from all over the continent.