WatchOS 7 finally launched, which means not only a freshly updated operating system for the recently launched Apple Watch 6, but also new features for Apple smartwatches stretching all the way back to the Apple Watch 3 from 2017. These are the new features you can make the most of once you've got the new software installed.
---
1) Get the family involved
New in watchOS 7 is Family Setup, which basically lets you set up an Apple Watch for your kid if they don't have their own iPhone—though it might not be for every parent. You're able to see where your child is whenever you need to, as well as approve individual contacts before your youngster is able to start chatting to them. Money can be sent to be spent on the watch, with alerts appearing when payments are made (and records showing up in the parent's Wallet app). A few features, including the activity monitoring app, also get customized to be a bit more kid-friendly.
---
2) Pick from more watch face options
G/O Media may get a commission
As usual, the annual watchOS update brings a choice of new watch faces to the wearable, including Chronograph Pro with its integrated tachymeter, a Memoji watch face with space for a memoji character, Count Up for tracking elapsed time, and a Stripes watch face that lets you put a custom set of up to 9 colored stripes on the screen. You can now add color filters on top of the Photos watch face, and use more than one complication from a third-party app at once. Watch faces can now be installed straight from web links too.
---
3) Share watch faces
If you've come up with a watch face look and customization that you're really proud of, watchOS 7 makes it possible to share it with someone else: To share your current watch face, touch and hold the display, then tap the share button, and choose the contact that you'd like to send it to. You can also pick which complications are included, and whether or not they're shared with their current data. Watch faces can also be shared from the iPhone Watch app—select the face in My Watch, then tap the share button (top right).
---
4) Customize your activity goals
The arrival of watchOS 7 means you no longer have to settle for the targets Apple gives you when it comes to the amount of exercise you need to do and how often you need to stand up, because you can customize these goals yourself (as well as the Move goal, which you could already edit). To make changes, open the Activity app on your Apple Watch, then scroll right down to the bottom of the first page and tap on Change Goals. Use the plus and minus buttons to change the figures on screen, and the Next buttons to confirm.
---
5) Track your sleep
Integrated sleep tracking technology is one of the headline features added to watchOS 7, so you can use the wearable to monitor the quality of your shut-eye. You'll find the Sleep app in the main app list on your Apple Watch (the icon is a white bed on a blue background), and once you open it up, you're able to turn on the feature and set your sleep goals, as well as customize reminders for getting yourself to bed and charging up the smartwatch in advance. On your iPhone, sleep can be managed through the Health app.
---
6) Track more kinds of workouts
There are three new or updated workouts that come with watchOS 7: Cooldown, Dance, and Functional Strength Training. On top of those three, Core Training has been updated to be more accurate. These options all now appear in the Workout app as you scroll through the options, and may launch automatically if your watch thinks you've started one of them—Apple says the algorithms underpinning the dance monitoring are particularly smart, measuring a variety of arm motions to work out how many calories you're burning.
---
7) Get reminders to wash your hands
We're still in the middle of a pandemic, if you hadn't noticed, and with that in mind, watchOS 7 will remind you to keep washing your hands for the full 20 seconds whenever it detects you've returned home, or senses the sounds and movements of handwashing. There's an on-screen timer, as well as haptic feedback to save you having to keep looking at your wrist. To enable the feature on your device, load up Settings on the device, then tap Handwashing—the toggle switch on the next screen lets you turn the timer on or off.
---
8) Measure blood oxygen
This one's exclusive to the Apple Watch 6 as it needs a special sensor to take the readings, but watchOS 7 is capable of measuring blood oxygen levels—a measure of how well your circulation is working, basically. Low blood oxygen can be an indicator of several health issues, so it makes the Apple Watch even better at keeping tabs on your wellness. You should find a Blood Oxygen app on your Apple Watch 6 (and a Blood Oxygen option in the iPhone Health app), which will guide you through the steps for taking measurements.
---
9) Get alerts about headphone volume
With watchOS 7, Apple has expanded the features of the Noise app on the Apple Watch to include listening to audio over headphones—when you reach the recognized weekly limit for safe listening over headphones, you'll get a notification on your wearable, and the volume will be turned down accordingly. This feature works in tandem with iOS 14 and builds on the headphone volume monitoring tools that were already available in iOS 13 via the Health app (open up the Health app to dig into your listening history over time).
---
10) Delete Control Center items
The Apple Watch features a very handy Control Center of shortcuts that lets you turn audible alerts on and off, check on the battery level, disconnect from wifi, and more besides. Now that watchOS 7 is here, you can delete icons from this menu as well as rearrange them: Scroll down to the bottom of the Control Center and tap Edit to make your changes, then tap the red delete buttons to remove something from the panel. These deleted icons can be added back on again if needed from the same editing screen.
---
11) Get translations from Siri
Instant language translations are now available on the Apple Watch via Siri with the arrival of watchOS 7: Just raise your wrist and say "hey Siri" to your watch, or press and hold the digital crown, then ask something like "how do you say 'train station' in Spanish?"—you'll get an on-screen response and an audible response from Siri in return. At the moment, 10 different languages are supported. The upgrade comes alongside the new Translate app that Apple has added in iOS 14, which we assume is powering the smartwatch feature.
Here integrates what3words' super simple address system into its in-car API
Geocoding startup what3words — which chunks the world into 3mx3m squares, giving each a unique three-word label to simplify location sharing — has nabbed another in-vehicle integration, via a partnership with Here Technologies.
The pair said today that OEMs using Here's navigation platform can include what3words as an in-car nav feature directly through the Here Search API, instead of needing to integrate itself. Existing users of the platform will be able to be given access to what3word's addressing tech via an update.
Here says its map data services can be found in 150 million vehicles worldwide at this point.
It's by no means the first such integration for what3words which has found cars to be a natural fit for its simplified, 'rolls-off-the-tongue' addressing system. The 2013-founded startup inked a partnership with Ford last year, for example. It also counts Daimler as an investor.
Letting drivers speak or type three words to input a location into their car's GPS system has clear benefits vs requiring they correctly specify a full address. what3words also pinpoints a more specific location than a typical postcode — and works for destinations that don't have a street address (the start of a hiking trial or specific lay-by; a particular entrance for a campus etc).
what3words further notes that its tech has been adopted by global car companies, logistics providers and mobility apps, including Mercedes-Benz, Tata Motors, DB Schenker, Hermes and Cabify.
In recent years the novel addressing system has also found favor with Airbnb as a way of simplifying location sharing for less traditional types of stays.
Commenting on its latest partnership in a statement, what3words CEO and co-founder, Chris Sheldrick, said: "We are seeing increasing demand from automakers and mobility services. Now that we are embedded in Here, we can enable our address system simply and easily in both new and legacy vehicles."
"Automotive OEMs and Tier 1 suppliers can now provide the what3words service to their customers through the Here Search API instead of having to integrate it themselves," added Jørgen Behrens, SVP and chief product officer at Here Technologies in another supporting statement. "This will allow drivers to navigate easily in dense, urban environments with non-standard addressing schemes or seamlessly get to any location, be it a local pub or a trailhead."
Smartphone shipments rebound to hit an all-time high in India
Smartphone shipments reached an all-time high in India in the quarter that ended in September this year as the world's second largest handset market remained fully open during the period after initial lockdowns due to the coronavirus, according to a new report.
About 50 million smartphones shipped in India in Q3 2020, a new quarterly record for the country where about 17.3 million smartphone units shipped in Q2 (during two-thirds of the period much of the country was under lockdown) and 33.5 million units shipped in Q1 this year, research firm Canalys said on Thursday.
Xiaomi, which assumed the No.1 smartphone spot in India in late 2018, continues to maintain its dominance in the country. It commanded 26.1% of the smartphone market in India, exceeding Samsung's 20.4%, Vivo's 17.6%, and Realme's 17.4%, the marketing research firm said.
But the market, which was severely disrupted by the coronavirus, is set to see some more shifts. Research firm Counterpoint said last week that Samsung had regained the top spot in India in the quarter that ended in September. (Counterpoint plans to share the full report later this month.)
According to Counterpoint, Samsung has benefited from its recent aggressive push into online sales and from the rising anti-China sentiments in India.
The geo-political tension between India and China has incentivised many consumers in India to opt for local brands or those with headquarters based in U.S. and South Korea. And local smartphone firms, which lost the market to Chinese giants (that command more than 80% of the market today) five years ago, are planning a come back.
Indian brand Micromax, which once ruled the market, said this month that it is gearing up to launch a new smartphone sub-brand called "In." Rahul Sharma, the head of Micromax, said the company is investing $67.9 million in the new smartphone brand.
In a video he posted on Twitter last week, Sharma said Chinese smartphone makers killed the local smartphone brands but it was now time to fight back. "Our endeavour is to bring India on the global smartphone map again with 'in' mobiles," he said in a statement.
India also recently approved applications from 16 smartphone and other electronics companies for a $6.65 billion incentives program under New Delhi's federal plan to boost domestic smartphone production over the next five years. Foxconn (and two other Apple contract partners), Samsung, Micromax, and Lava (also an Indian brand) are among the companies that will be permitted to avail the incentives.
Missing from the list are Chinese smartphone makers such as Oppo, Vivo, OnePlus and Realme.
What exactly is an algorithm and how does it work?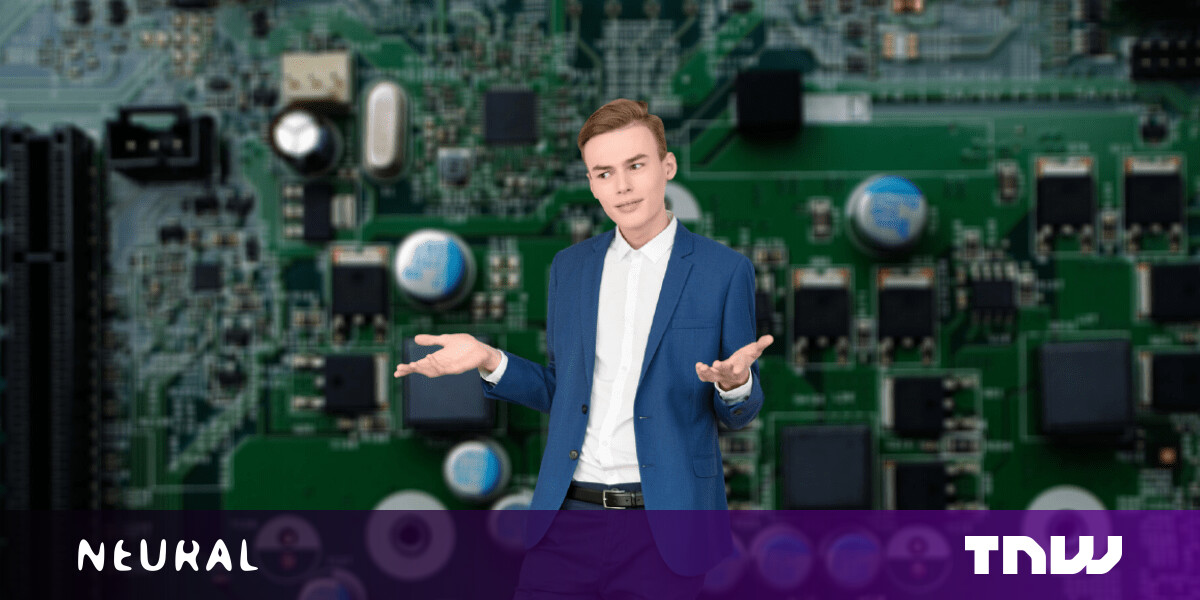 The world of computing is full of buzzwords: AI, supercomputers, machine learning, the cloud, quantum computing and more. One word in particular is used throughout computing – algorithm.
In the most general sense, an algorithm is a series of instructions telling a computer how to transform a set of facts about the world into useful information. The facts are data, and the useful information is knowledge for people, instructions for machines or input for yet another algorithm. There are many common examples of algorithms, from sorting sets of numbers to finding routes through maps to displaying information on a screen.
[Read: What audience intelligence data tells us about the 2020 US presidential election]
To get a feel for the concept of algorithms, think about getting dressed in the morning. Few people give it a second thought. But how would you write down your process or tell a 5-year-old your approach? Answering these questions in a detailed way yields an algorithm.
Input
When you get dressed in the morning, what information do you need? First and foremost, you need to know what clothes are available to you in your closet. Then you might consider what the temperature is, what the weather forecast is for the day, what season it is and maybe some personal preferences.To a computer, input is the information needed to make decisions.
All of this can be represented in data, which is essentially simple collections of numbers or words. For example, temperature is a number, and a weather forecast might be "rainy" or "sunshine."
Transformation
Next comes the heart of an algorithm – computation. Computations involve arithmetic, decision-making and repetition.
So, how does this apply to getting dressed? You make decisions by doing some math on those input quantities. Whether you put on a jacket might depend on the temperature, and which jacket you choose might depend on the forecast. To a computer, part of our getting-dressed algorithm would look like "if it is below 50 degrees and it is raining, then pick the rain jacket and a long-sleeved shirt to wear underneath it."
After picking your clothes, you then need to put them on. This is a key part of our algorithm. To a computer a repetition can be expressed like "for each piece of clothing, put it on."
Output
Finally, the last step of an algorithm is output – expressing the answer. To a computer, output is usually more data, just like input. It allows computers to string algorithms together in complex fashions to produce more algorithms. However, output can also involve presenting information, for example putting words on a screen, producing auditory cues or some other form of communication.
So after getting dressed you step out into the world, ready for the elements and the gazes of the people around you. Maybe you even take a selfie and put it on Instagram to strut your stuff.
Machine learning
Sometimes it's too complicated to spell out a decision-making process. A special category of algorithms, machine learning algorithms, try to "learn" based on a set of past decision-making examples. Machine learning is commonplace for things like recommendations, predictions and looking up information.
For our getting-dressed example, a machine learning algorithm would be the equivalent of your remembering past decisions about what to wear, knowing how comfortable you feel wearing each item, and maybe which selfies got the most likes, and using that information to make better choices.
So, an algorithm is the process a computer uses to transform input data into output data. A simple concept, and yet every piece of technology that you touch involves many algorithms. Maybe the next time you grab your phone, see a Hollywood movie or check your email, you can ponder what sort of complex set of algorithms is behind the scenes.
---
This article is republished from The Conversation by Jory Denny, Assistant Professor of Computer Science, University of Richmond under a Creative Commons license. Read the original article.
Published October 22, 2020 — 10:00 UTC